Is Priority Deadline Binding?
There are many different college admissions processes to choose from. Naturally for college-bound teeners who are looking forward to attending their dream schools, opting for the right one can spell the difference between getting an acceptance letter and receiving devastating news.
And now you may be wondering if you should apply by means of the priority deadline.
A priority deadline is a non-binding early college admissions plan. It's like an early decision in that students have to apply at an earlier date and can enjoy increased chances of admission. However, applicants who get accepted through the priority deadline may still choose to attend another college or university.
But there are a few other things you need to know about the priority deadline.
Read on if you are planning on applying to colleges and universities through priority deadline. In this post, we will discuss some of the most important stuff every high school student gearing up for college must learn about it.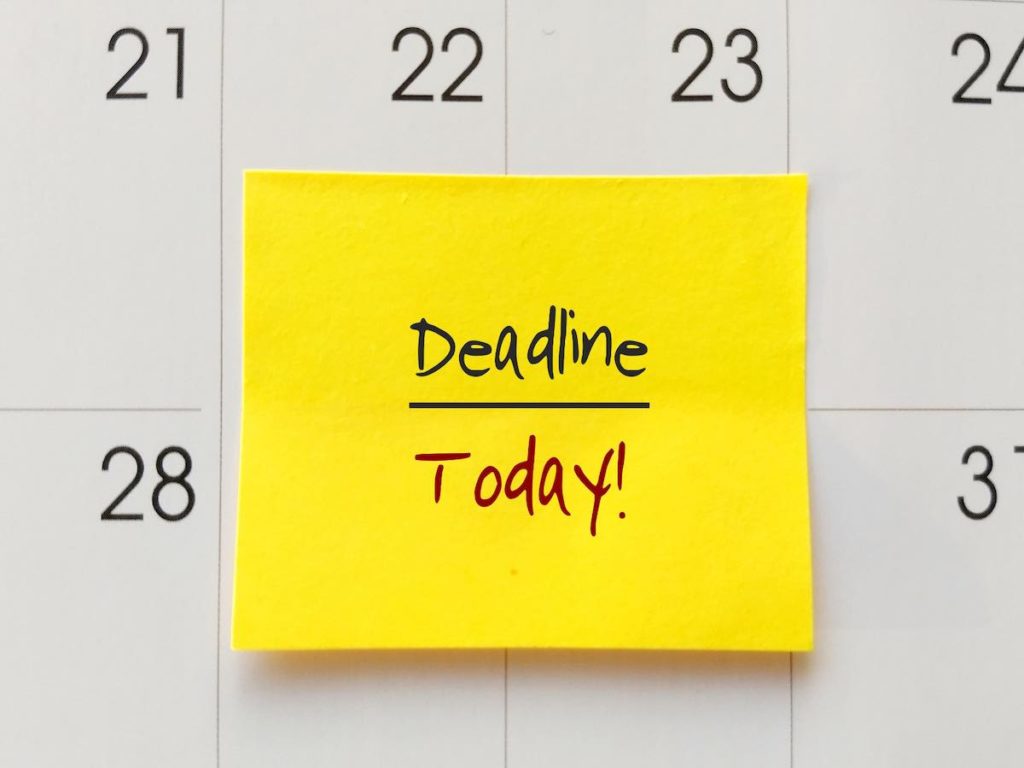 When is the Deadline for Priority Deadline Applications?
Typically, students applying through priority deadline to colleges and universities with such an admissions plan must hand in their applications and supporting documents on or before November 1. However, different schools with a priority deadline application can set different deadlines for applicants to beat.
Due to the fact that there are all kinds of admissions processes institutions of higher education have, naturally, graduating high schoolers have to remember various deadlines.
In many instances, failure to submit their applications on time can mean missed opportunities.
The priority deadline date, usually, is November 1.
But it's important to keep in mind that the priority deadline date at one school offering the admissions process may differ from the priority deadline date at another institution with the same admissions plan. Needless to say, you should research the matter carefully.
Arizona State University and Drexel University, for instance, both have a priority deadline of November 1. Meanwhile, Loyola University Chicago and Texas Tech University both have a priority deadline of December 1 (at the time of writing).
Are There Admissions Plans Similar to Priority Deadline?
Priority deadline is similar to both early decision and early action in that they are all early college admissions plans that come with perks. However, while early decision is binding, priority deadline and early action are non-binding. Some colleges and universities use priority deadline and early action interchangeably.
There is something that priority deadline shares in common with early decision and early action. And it's none other than the fact that, when applying through them, you will have to submit your application sooner.
A few other things are shared by all these admissions processes, including better chances of getting accepted.
But priority deadline and early action are more similar. That's because they are non-binding. Needless to say, it's completely up to you whether you will enroll in the institution after sending you an acceptance letter or attend another one — you will not be penalized for choosing a different school, unlike when accepted via early decision.
Since both priority deadline and early action are practically one and the same, some colleges and universities use them interchangeably. One may prefer to refer to it as priority deadline, the other may choose to call it early action.
However, there are also institutions, such as Pennsylvania State University, that have priority deadline and early action, too, although they have different deadlines.
What are the Pros of Priority Deadline?
One of the primary benefits of applying through priority deadline is a boost in the odds of getting accepted. Priority deadline applicants also tend to hear faster from colleges and universities. Increased chances of getting better financial aid or housing and admission to competitive programs or majors are perks, too.
Filling out your application and obtaining various requirements faster and earlier than the rest of your high school is a must if you want to apply via priority deadline.
But in exchange for the effort are benefits many college-bound teens dream of enjoying.
Similar to the early application admissions plan, the priority deadline application process option can enhance your chances of getting an acceptance letter. That's because chances are you are a high-performing student — the vast majority of priority deadline applicants have competitive applications that admissions officers find irresistible.
Or it could be that demonstrated interest is a factor considered at your dream school.
Then there's also the fact that, should you get accepted, you will be prioritized when it comes to scholarships and housing — you are more likely to get better awards and the best dorm. It's also not uncommon for some of a school's most competitive programs and majors to be given to those who apply so much earlier than everybody else.
What are the Cons of Priority Deadline?
There are a few downsides that are known to come with applying using the priority deadline. First, because it is earlier than regular decision, college-bound teens have more pressure to complete the application process quicker. Second, priority deadline applicants may have to compete against strong college applicants.
Each college admissions type comes with its own set of pros and cons.
It's important for you to know what they are before you decide to apply to a college or university using one. As a general rule of thumb, you should go for an option that will go very well with your needs and preferences.
While there are perks that come with using priority deadline, there are also some known disadvantages associated with it. For one, you will have to fill out the application form as well as get your hands on the various requirements earlier than usual — trying to beat hard deadlines is one of the things that make the college application process stressful.
Then there is also the fact that, more often than not, stronger applicants use priority deadline whenever available. So, in other words, it can have an impact on your chances of getting an acceptance letter.
If your application isn't that strong, applying via priority deadline may do more harm than good.
Will You Still Get Accepted After November 1?
Applications of students applying through priority deadline that fail to get to the admissions office on time will still be reviewed, albeit after reviewing all priority deadline applications submitted on time. Students may still get accepted if they meet the requirements and there are still available slots.
Missing the priority deadline date doesn't necessarily mean it's the end of your dream of earning a degree.
Fret not — the college or university at the top of your list will still accept your application after November 1 or whatever its priority deadline date may be.
But it doesn't mean, however, that you will still be able to enjoy the same perks that are exclusive to priority deadline applicants who have managed to submit their applications on or before the set deadline.
So, in other words, when it comes to things such as special programs, housing or even financial aid, you are no longer a top priority.
Still, you can rest assured that your application will still be reviewed, but only after the admissions officers have checked out each and every single priority deadline application submitted on time.
Needless to say, your application will automatically be included in the regular decision pool.
Just Before You Apply Via Priority Deadline
Applying to your preferred college or university by means of priority deadline comes with various perks. But the best thing about the said college admissions plan is that it's a non-binding process, unlike early decision. This means that you can enroll in another school after getting accepted into one via priority deadline.
Related Questions
Which types of schools usually offer priority deadlines?
Larger public colleges and universities tend to have priority deadlines. But, as expected, this is not always the case. It's also not uncommon for some institutions with a rolling admissions policy to offer priority deadlines as it can help them form their first-year classes faster.
Will a school accept late priority deadline applications?
Late priority deadline applications will not be looked at by admissions officers until it's time to review regular decision applications. However, some schools may consider applications if applicants have considerable extenuating circumstances. Still, they do not serve as a guarantee.

Disclaimer: The views and opinions expressed in this article are those of the authors and do not necessarily represent those of the College Reality Check.