It's no secret that many schools operating online are not only unreliable but unaccredited, too. You may have heard about Southern New Hampshire University and wondering if it's worth applying to it and how it compares to other online colleges.
In total, SNHU is a good school for B-average students and those who are unhappy with their SAT or ACT scores as it's test-optional. Program-wise, SNHU is known for its business and finance courses, especially online ones. Because of its in-demand online majors, SNHU is the number one Most Innovative School.
Continue reading if you are planning on enrolling at SNHU.
Below, you will come across answers to some of the most pressing questions about it and some of the most important matters you need to know about it.
Is SNHU a diploma mill?
SNHU is not a diploma mill. It is an accredited school with both online and on-campus programs and blended learning, too. Not every student who applies to SNHU graduates. On the other hand, all students who apply to diploma mills graduate, some of them even graduating with honors after paying extra.
When a school offers online programs exclusively or together with on-campus ones, many students and parents, too, can't help but wonder if it's a diploma mill.
The graduation rate for SNHU, as of 2019, is 44% only.
Compared to similar learning institutions, the school's graduation rate is slightly lower — the average graduation rate for private, non-profit schools is 59.72%. The fact that not everyone who enters SNHU graduates is a testament that the school is not a diploma mill.
Being accredited, the programs offered by SNHU are all legitimate, unlike the programs offered by diploma mills.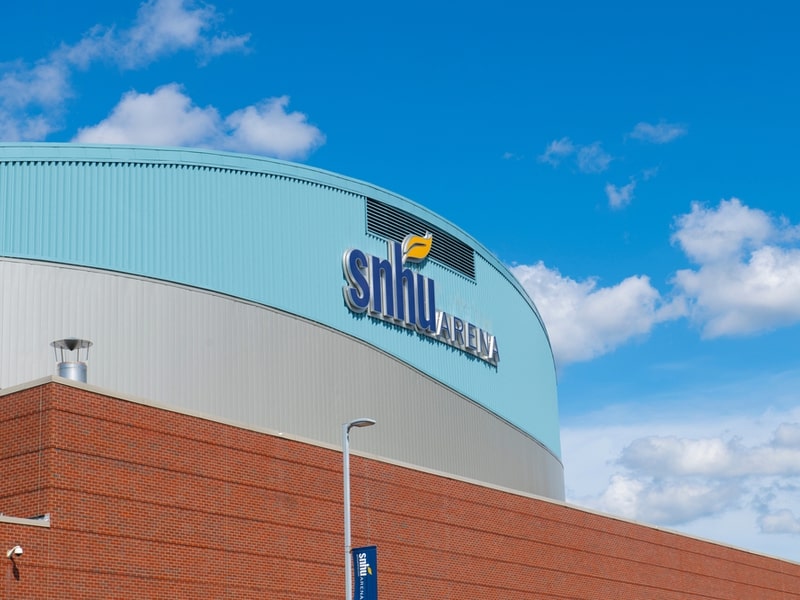 What is SNHU known for?
SNHU is known for offering online degree programs, including those that are in demand in today's market, such as business and finance. The school is also known for providing its students the support they need to transition to remote learning. However, SNHU also offers on-campus and blended learning.
Because SNHU started out as a small school catering to the educational needs of accountants, bookkeepers and secretaries, it doesn't come as a surprise why some of its most popular majors are related to business and finance. Other well-known majors include management, marketing, education, social sciences and psychology.
By the way, SNHU ranks as the number one Most Innovative School.
Acceptance rate at SNHU
The acceptance rate at SNHU is 92.9%. With 93 students admitted for every 100 applicants, it's apparent that SNHU has a very high acceptance rate. In most instances, applicants that get rejected fail to submit all the application requirements, which are fewer compared to those of many other schools.
Because of the extremely high acceptance rate at SNHU, the Manchester-based school can be considered a nearly open admissions school in which almost all applicants get accepted.
At some of the most selective Ivy League schools, the acceptance rates rarely go past 10% of all applicants.
It is hard to get into the Ivy Leagues. Only 3.4% of applicants were admitted to Harvard University, compared with 4.9% the previous year. On the other hand, at Columbia University, the acceptance rate dropped from 6.1% to 3.7% this year.
What GPA do you need to get into SNHU?
To get into SNHU, an applicant should have a GPA of 3.06 at least. It's because of this why many B-average students will be able to get accepted into the school. While it's perfectly fine to have B's and some A's mixed in, students who would like to go to SNHU should avoid C's and D's.
Getting into SNHU should be easy for many high school students. It's because they do not need to be at the top of their class. Having low SAT or ACT scores is fine since they are not requirements — more on this in a few.
For comparison purposes, average private schools in the US require their applicants to have a GPA of at least 3.3. On the other hand, for students to get into Ivy League schools, they will need to have a GPA of 4.0 or above. However, some also accept those with a GPA closer to 3.5. Some examples are Princeton University and University of Pennsylvania.
But for the school year 2020 to 2021, the average GPA of students that SNHU accepted was 3.09.
Does SNHU require SAT or ACT scores?
SNHU does not require its applicants to submit their SAT or ACT scores. As a test-optional school, SNHU believes that standardized tests do not measure well the knowledge of the students and their ability to succeed. The school also wants the students to enjoy a faster pathway to their education.
In the past, SNHU applicants had to submit their SAT or ACT scores. Students who got accepted had an SAT score between 870 and 1060. On the other hand, students who got accepted at SNHU had an average ACT score of 22.
The figures make it clear that SNHU used to be moderately competitive for SAT or ACT scores.
However, these days, SNHU is one of the many test-optional schools in the US — it no longer requires its students to submit their SAT or ACT scores when applying.
The students may choose to submit their SAT or ACT scores together with the rest of the requirements, but it will not have a bearing on the admissions officers' decision.
Is SNHU accredited?
SNHU is an accredited school. The agency responsible for accrediting SNHU is the New England Commission of Higher Education (NECHE), which is the accreditation agency for schools in the six New England states. They are Connecticut, Maine, Massachusetts, New Hampshire, Rhode Island and Vermont.
Besides the school being accredited, some of SNHU's undergraduate and graduate programs also have specialized programmatic accreditations, which normally apply to a school's programs or departments.
For instance, the majority of the undergraduate and graduate business programs of SNHU are accredited by the Accreditation Council for Business Schools and Programs (ACBSP).
Both the baccalaureate and master's degree programs in nursing, on the other hand, are accredited by the Commission on Collegiate Nursing Education (CCNE).
With the school and many of its programs accredited, the students can rest assured that SNHU's education quality has attained a level that meets or even surpasses the standards developed by experts in the field.
Is SNHU regionally or nationally accredited?
NECHE, the one responsible for the accreditation of SNHU, is a regional accreditation agency. This makes SNHU a regionally accredited school. Compared to national accreditation, regional accreditation is considered a more prestigious and widely recognized type of accreditation.
Besides SNHU and other schools in the six New England states, various schools from other places on the planet are also affiliated with NECHE. Some of them are in Greece, Switzerland, Lebanon and Bulgaria.
It's because SNHU is a regionally accredited school why credits earned from it are easily transferable to other schools.
Similarly, credits earned from another regionally accredited school are easily transferable to SNHU. This allows a student to transfer from one college or university to the other without the need to start from scratch, credit-wise.
While there are advantages to attending a regionally accredited school, there's one downside to it: Attending a regionally accredited school, such as SNHU, is a little more expensive than going to a nationally accredited school.
How much does it cost to go to SNHU?
The total cost of going to SNHU for the academic school year 2019 to 2020 was $51,878. The in-state and out-of-state tuition amounted to $31,136. Bringing the total cost of attending SNHU up were books and supplies ($1,200), on-campus room and board ($12,800) and additional living expenses ($6,742).
In New Hampshire, SNHU's tuition ranks 12th among all four-year colleges in terms of affordability. On the other hand, SNHU ranks as the 7th most expensive four-year college in New Hampshire.
According to SNHU itself, its online tuition rates have not increased since 2011. Similarly, the school's on-campus tuition rates have not increased since 2016. SNHU can afford to freeze its tuition fees as, besides the tuition paid by the students, it also relies on private donations and contributions to operate.
Last year SNHU cut the on-campus learning tuition rates by 61% for the school year 2021 to 2022. What's more, full-tuition scholarships will also be available for a little over 1,000 incoming freshmen and transfer students having freshman standing. They will be given on a first-come, first-served basis.
Is SNHU a for-profit school?
SNHU is a non-profit school. This means that SNHU, just like many other non-profit schools, operates with the student in mind rather than profit. Since SNHU is run by a board of directors and owned by no one, there is no need for the school to rake in profits and pay shareholders.
For-profit schools, as opposed to non-profit schools, exist to make money for the owners and shareholders by selling a product: education. Due to this, it doesn't come as a surprise why going to for-profit schools is expensive.
According to the National Center for Education Statistics (NCES), students who go to non-profit schools experience much higher graduation rates. The federal entity adds that, based on its study, the graduation rate for private, non-profit schools is 67%. On the other hand, the graduation rate for a for-profit school is 25%.
The graduation rate at public schools, according to the said study, is 62%.
When was SNHU established?
SNHU was established in the spring of 1932 as the New Hampshire Accounting and Secretarial School. Back then, the school was just a two-room facility that was privately operated and funded. Established by accountants, SNHU's goal was to train accountants, bookkeepers and secretaries.
The two founders of SNHU were both Manchester, New Hampshire-based accountants. They are Joseph Francis Moran, 55 years old, and Harry Alfred Benjamin Shapiro, 28 years old.
Initially, SNHU was situated above an ordinary storefront in downtown Manchester, New Hampshire. It had less than 10 daytime students and 35 nighttime students.
Besides college-aged students, SNHU also attracted working adults. Thanks to its flexible format, SNHU opened up opportunities for students who couldn't attend traditional daytime classes.
In 1971, the school moved to its current location. It was to accommodate the spike in the student population. It became Southern New Hampshire University back in 2001.
Famous that people went to SNHU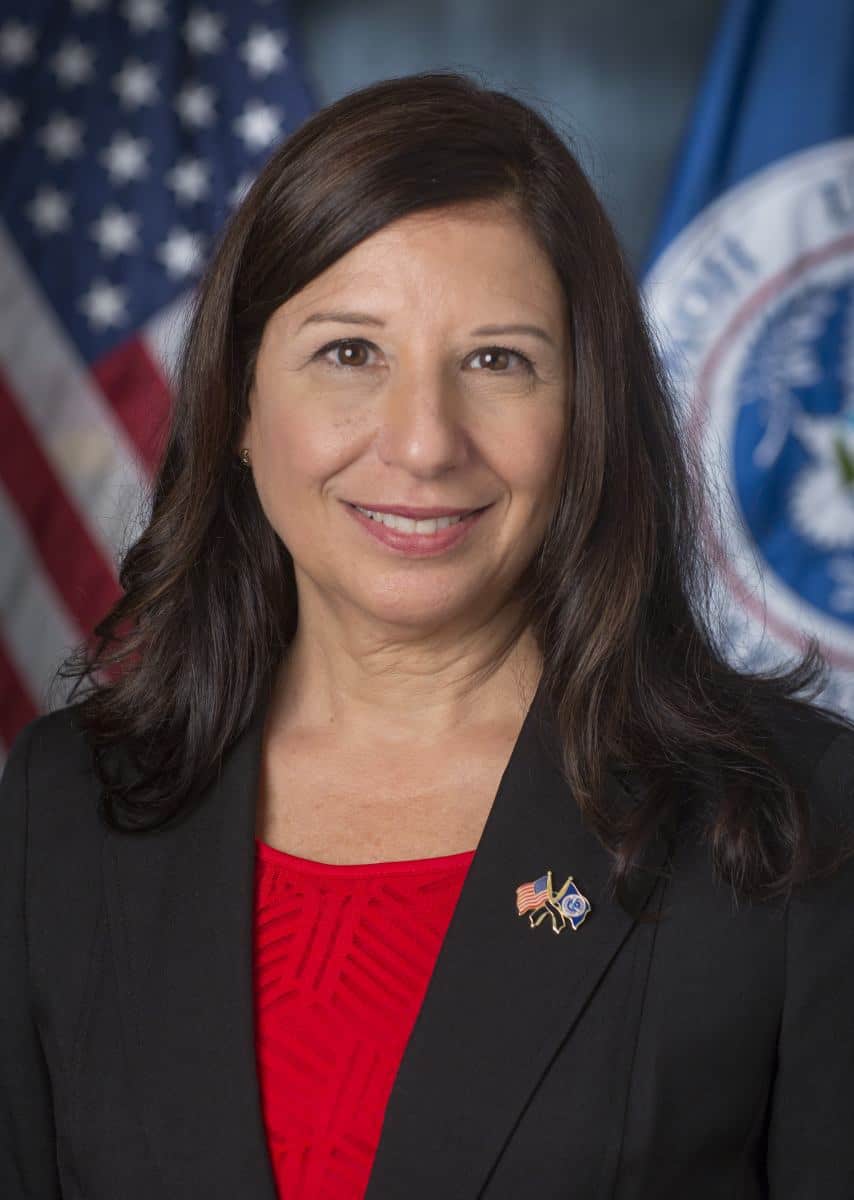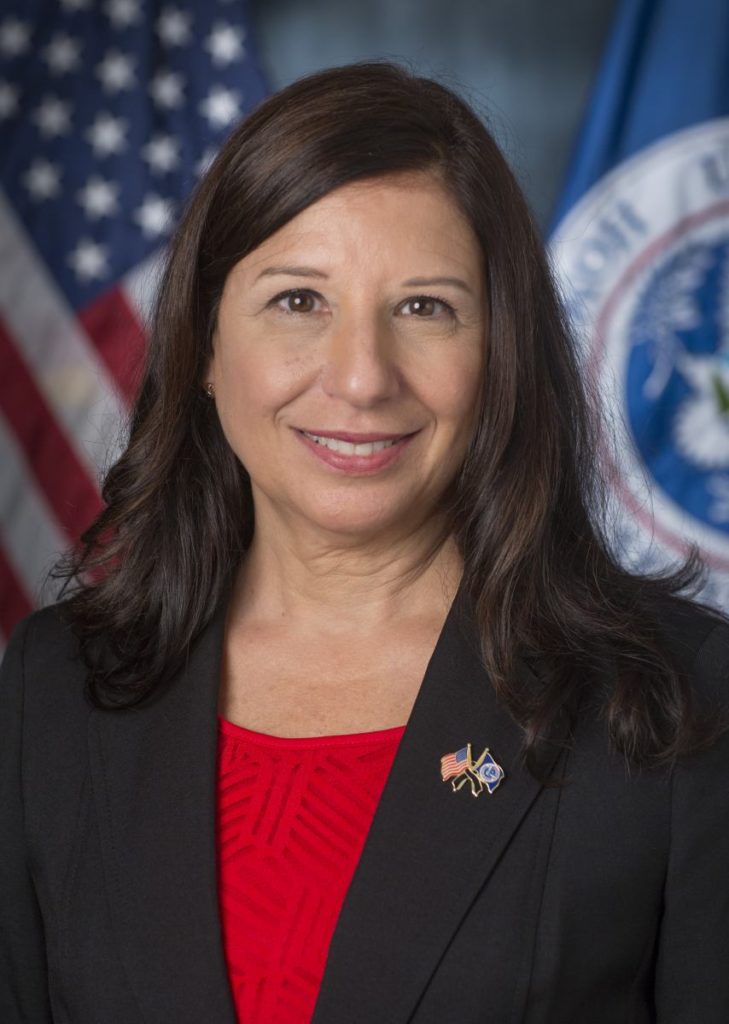 Many well-known and successful people attended or graduated from SNHU. Some of them entered the world of politics, while others stepped foot in the world of sports. Some have founded organizations, while others helped improve the US economy. An alumna is now the first female president of a country.
It's a good idea to take a quick look at the listing of SNHU notable alumni, especially for students who would like to know what sort of people the Manchester-based school was able to produce.
Here are some notable alumni of SNHU:
Benjamin Ramos. A former Democratic member of the Pennsylvania House of Representatives, Benjamin Ramos represented more than 60,000 residents in Pennsylvania's 180th Legislative District. It lasted from 1994 to 2000. He got his MS degree in Community Economic Development from SNHU.
Felix G. Arroyo. In November 2009, Felix G. Arroyo was elected to an at-large seat on the Boston City Council. He was reelected in 2011. After two more terms in the Boston City Council, Felix G. Arroyo ran for Mayor of Boston in 2013. However, state representative Marty Walsh won.
Chuck Collins. After graduating from SNHU, Chuck Collins worked at the Institute for Community Economics, which was based in Greenfield, Massachusetts. He co-founded Wealth for Common Good, too. He encouraged business leaders and investors to fight policies and practices that increased economic inequality.
Elaine Duke. From 2017 to 2018, Elaine Duke served as the acting secretary of Homeland Security. She's been serving in the federal government of the US for more than 30 years and held a consulting practice at Elaine Duke & Associates, LLC. A native of Ohio, she earned her BS in business management from SNHU.
Samia Suluhu. Besides being the sixth and current president of Tanzania, Samia Suluhu is also the first female president of the country. Her political career began in 2000 when she was elected as a member of the Zanzibar House of Representatives. In 2015, Samia Suluhu became the first female vice president of Tanzania.
Mohd Siddek Hassan. Since 2012, Mohd Siddek Hassan has been the chairman of Petroliam Nasional Berhad (PETRONAS), which is Malaysia's national oil and gas corporation. Before that, he served in the Administrative and Diplomatic Service of the Malaysian Civil Service for more than 38 years.
Rebecca Adamson. An American Cherokee, Rebecca Adamson founded the First Nations Development Institute. She also founded First Peoples Worldwide, a partnership between the University of Colorado Law School and the Center for Ethics and Social Responsibility at Leeds School of Business.
Pam Patenaude. From 2017 to 2019, Pam Patenaude served as United States Deputy Secretary of Housing and Urban Development. Prior to holding the position, she was the president of the J. Ronald Terwilliger Foundation for Housing America's Families. She was also director of housing policy at the Bipartisan Policy Center.
Ron Fortier. With a BS degree in Business Administration from SNHU, Ron Fortier is a comic book writer. Some of his most popular works include Green Hornet and The Terminator comic books. A native of New Hampshire, he was the first-ever recipient of Pulp Factory's first Pulp Grand Master Award back in 2017.
Rob Paternostro. While attending SNHU, Rob Paternostro was part of the men's basketball team from 1991 to 1995. Back in 2001, he was introduced into the SNHU Hall of Fame. These days, Rob Paternostro is the head coach of Leicester Riders in the British Basketball League (BBL).
How does SNHU fare compared to others?
Because SNHU offers a number of online degrees, many of which make the school well-known, comparing it to other schools operating online, too, is inevitable. The good news is that SNHU bests many schools, as evidenced by the various awards given to it by a variety of organizations.
For instance, as mentioned earlier, SNHU is named the number one Most Innovative School by the US News & World Report, an American media company that publishes rankings of colleges and universities.
The United States Distance Learning Association (USDLA) gave SNHU the 21st Century Distance Learning Award for Excellence in Online Technology. And since the inception of Chronicle of Higher Education, a website that presents news for college and university faculty and students, it's been naming SNHU as a Great College to Work For every year.
Let's quickly compare SNHU with a few schools:
SNHU vs. Capella University. Just like SNHU, Capella University is also a regionally accredited school that offers both online programs and on-campus learning. However, unlike SNHU, Capella University is a for-profit school. It means that it can be expensive and business-oriented.
SNHU vs. Strayer University. While SNHU is regionally accredited, a prestigious and widely accepted form of accreditation, Strayer University only has institutional accreditation. It's granted by the Middle States Commission on Higher Education (MSCHE), a voluntary and peer-based accrediting body.
SNHU vs. Purdue Global. Unlike SNHU that offers online programs and on-campus learning, Purdue University Global or Purdue Global offers online learning only. Besides degree programs, Purdue Global, a public school, also offers a number of certificate programs.
Just Before You Apply to SNHU
SNHU is a popular school now more than ever because it's named the number one Most Innovative School and online programs are especially popular these days.
While online learning is highly convenient for many students, most especially those who are already working or have children to look after, SNHU also offers on-campus learning for those who would like to experience traditional education. In fact, SNHU offers blended learning, which is composed of both online and classroom sessions.
Especially if you want to dabble in business and finance one day, consider going to SNHU, mainly because it's a regionally accredited school whose programs are accepted by the majority of employers as legit.

Disclaimer: The views and opinions expressed in this article are those of the authors and do not necessarily represent those of the College Reality Check.