Ranking the Ivy League Schools: From Most Liberal to Most Conservative
Different college-bound high schoolers have different priorities when choosing postsecondary institutions to shortlist.
For instance, low-income students may consider the cost and financial aid the most important deciding factor, while those who are looking to have a part-time job or cannot stand being far away from home may see location as of utmost significance.
Politically active students, meanwhile, may take into account their political stance.
Having a successful and enjoyable college career is easier if you are surrounded by people, students and professors and administrators who share the same beliefs and interests as yours.
It's no secret that getting and staying in a prestigious institution, such as an Ivy League like Harvard or Princeton, is no easy feat — you will have to shine in high school and once again while working on an undergraduate degree.
And that is why attending a college where you can feel most welcome and appreciated may help you achieve your academic goals better.
Wondering which of the most elite colleges and universities in the US are the most liberal or conservative? Read on! This post is about them, helping you to make the right choice if your political standpoint is a top priority.
But first, let's answer this pressing question some graduating high schoolers are too reluctant to ask…
Liberal vs. Conservative Schools: What's the Difference?
Liberal schools are politically left-wing. Boasting of more progressive education, many are wealthy research universities and private liberal arts colleges, most of which are in liberal states. Conservative schools, meanwhile, are politically right-wing. Most are religious schools and those with a more strict and regimented structure.
The values of the students and professors, academic structure, institutional type and location are some of the things that set liberal schools and conservative schools apart from one another.
Needless to say, knowing the key differences between them is important if you are politically active.
Considering the name alone, it's a no-brainer that private liberal arts colleges are some of the most liberal institutions in the land.
Many students are drawn to them due to the progressive education they offer, which allows for unique academic environments and experiences that some degree-seeking students wish to pursue.
Some of the most common characteristics of many liberal schools include:
Small class sizes
Predominantly white
Consisting of mostly rich and middle-class students
Welcoming the LGBTQ+ and underrepresented students
Less strict and conservative
As mentioned earlier, the most prestigious and wealthiest schools are also usually the most liberal of the bunch, although some have a more left-wing political leaning than the rest.
Most liberal schools, from liberal arts colleges to research universities are also usually located in liberal states. It's exactly because of this why you will find many of them in the northeast region and west coast.
On the other hand, conservative schools are more in favor of conservative positions, ranging from limited government, individual freedom, and protection of gun rights to outlawing abortion.
Needless to say, they are more regimented and stricter in terms of political core beliefs as well as academic structuring and values, too.
Students, for instance, must abide by many rules. It's not uncommon for some religious conservative institutions to prohibit male attendees from sporting beards and long hairstyles. Many are less tolerant of drug and alcohol use.
Here are some other characteristics many conservative schools have in common:
Privately run
Male and female students have separate on-campus housing
Requiring dress codes
Offering degrees in religious fields
Military-friendly
It goes without saying that the vast majority of conservative colleges and universities are located in conservative US states. But there are also those that are found in liberal states, too, some of which are Christian schools.
So, can a liberal student attend a conservative school and a conservative student attend a liberal school?
While it can be challenging for a student with a certain political stance to work on an undergraduate degree at an institution with a different political inclination, it's not impossible to reap academic success.
However, he or she may have to work harder than the rest to enjoy a sense of belongingness and earn respect and admiration of peers and professors.
Most Liberal Ivy Leagues
Again, most prestigious and selective institutions of higher education in the land, including the Ivy Leagues, are generally liberal — the importance of keeping this matter in mind cannot be stressed enough.
However, as already mentioned, some of them are leaning more toward the left-wing side of the political party system and the things it holds true.
The following are the most liberal among the Ivy League schools: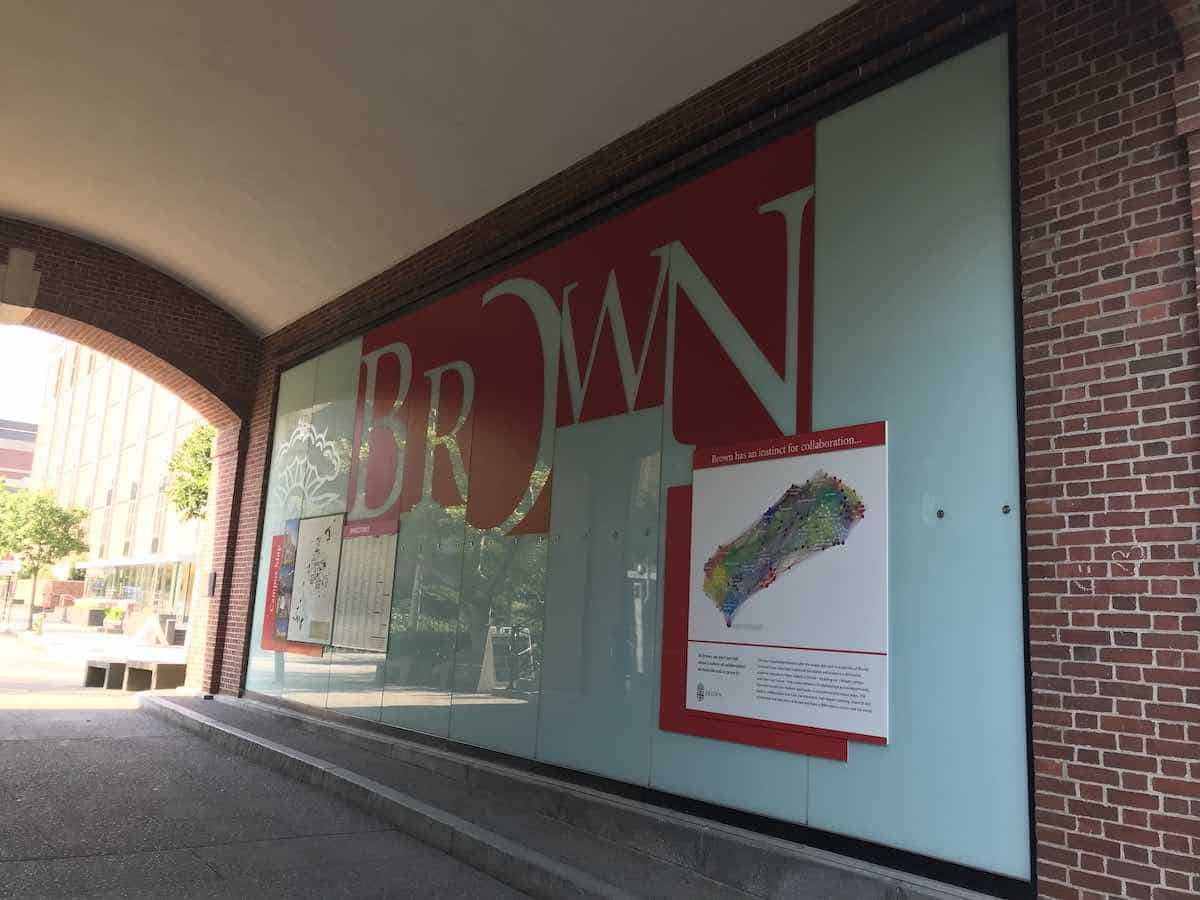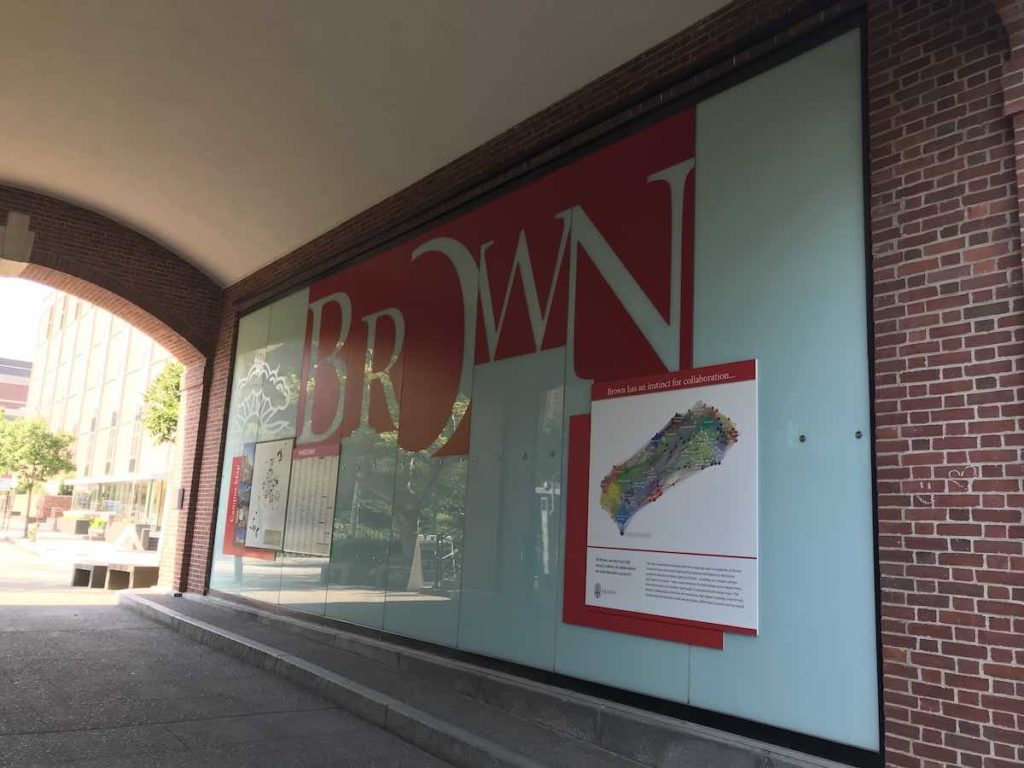 Brown University
Among the 8 Ivy League schools, the general consensus is that Brown University is the most liberal. Even its student body agrees: 51% say that the campus vibe is very liberal or progressive, according to a poll conducted by Niche.
Freshmen students accepted to the Ivy League institution have SAT scores of 1460 to 1570 and ACT scores of 33 to 35. Undergraduates make up around 69% of the total population (10,696).
Some of the most highly-ranked undergraduate programs at Brown include engineering and computer science.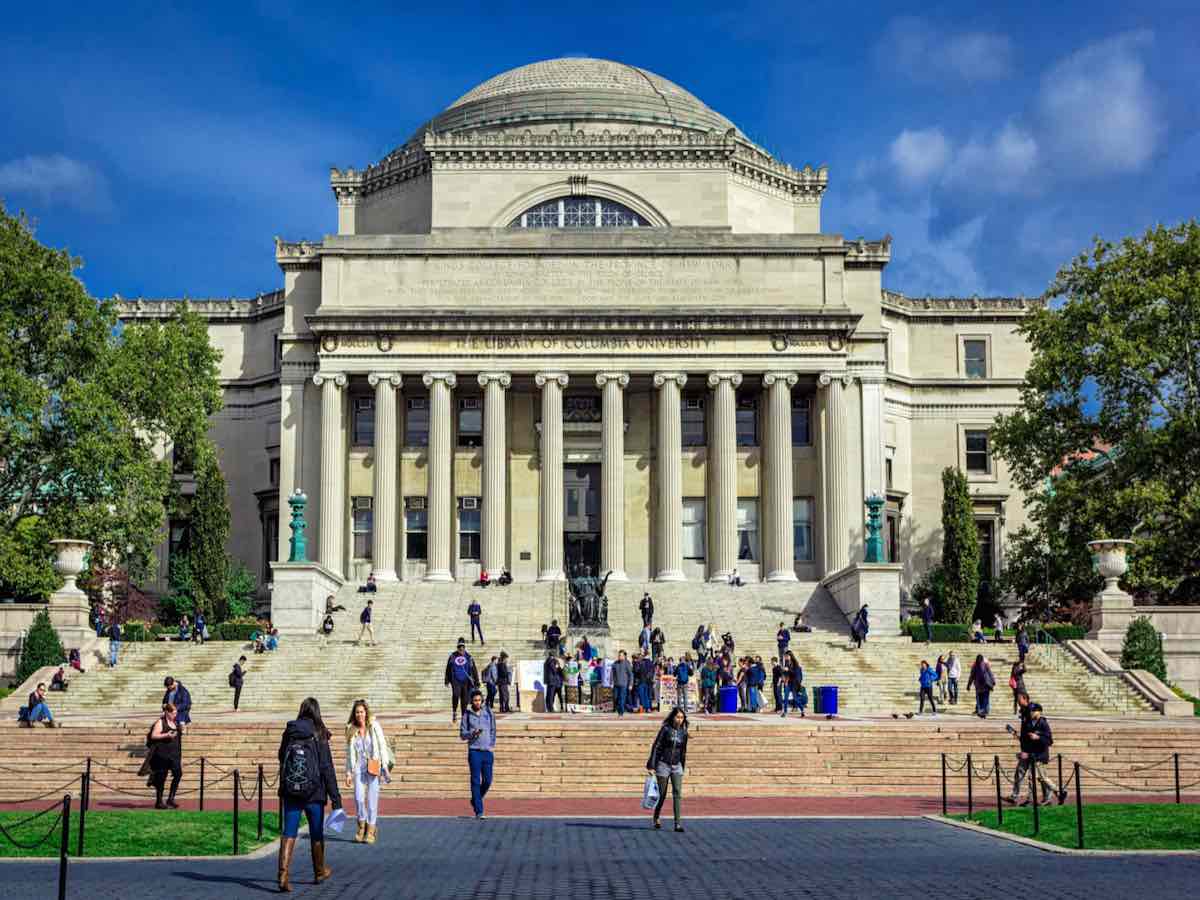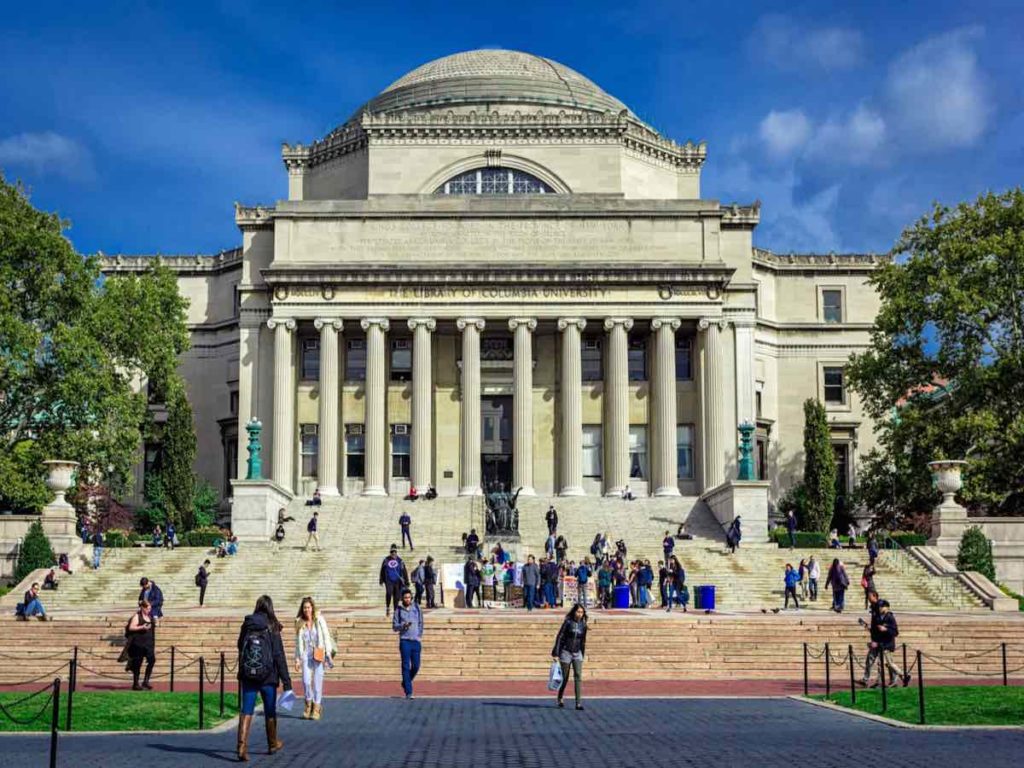 Columbia University
In 2020, Columbia University was ranked #7 in America's Most Liberal Colleges by CBS News. As a matter of fact, it's the only Ivy League school that made it to the said listing, which included a total of 49 institutions of higher education.
Meanwhile, the prestigious private research university in New York, New York, is ranked #18 in National Universities and #7 in Best Global Universities by US News.
The most popular majors offered by the school, which has an acceptance rate of 6%, include computer science, economics, political science, history and social sciences.
Read Also: How to Get Into Columbia University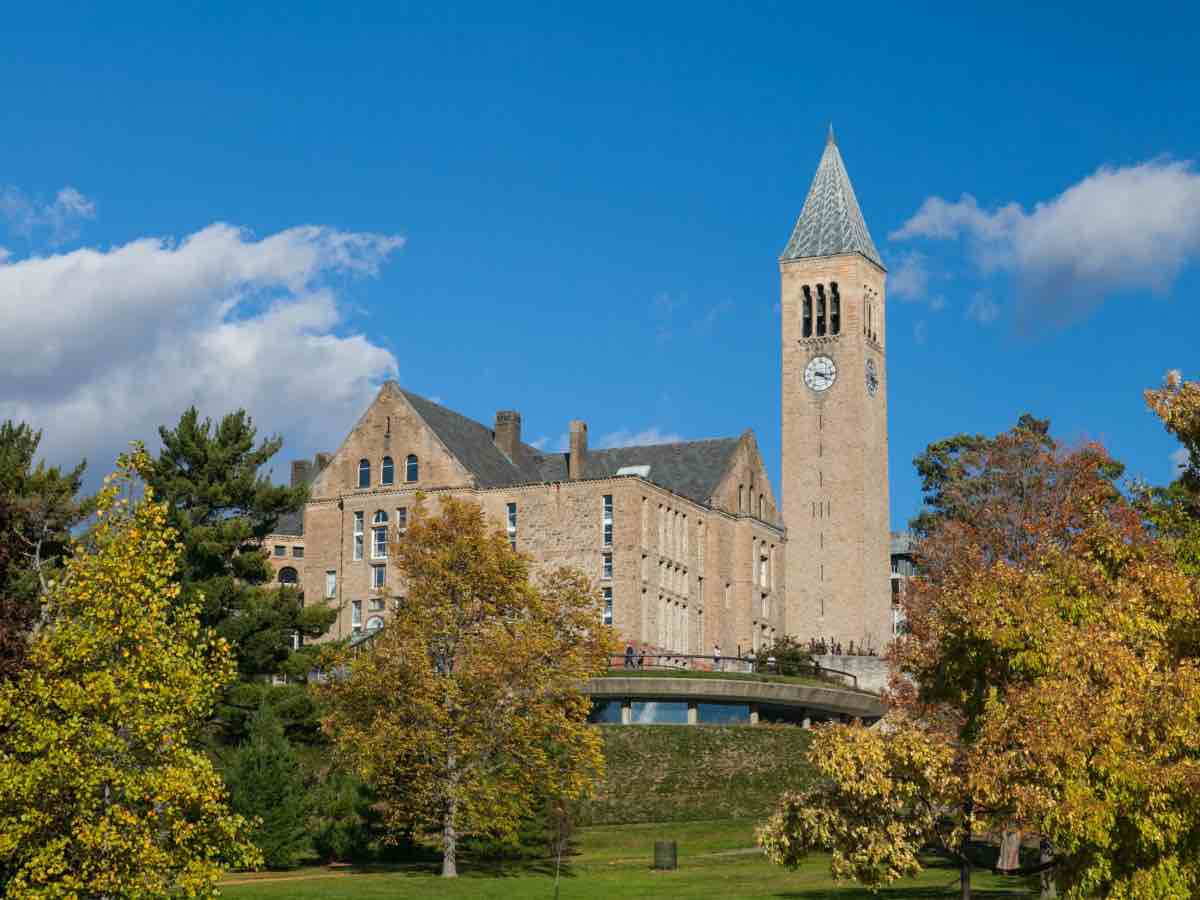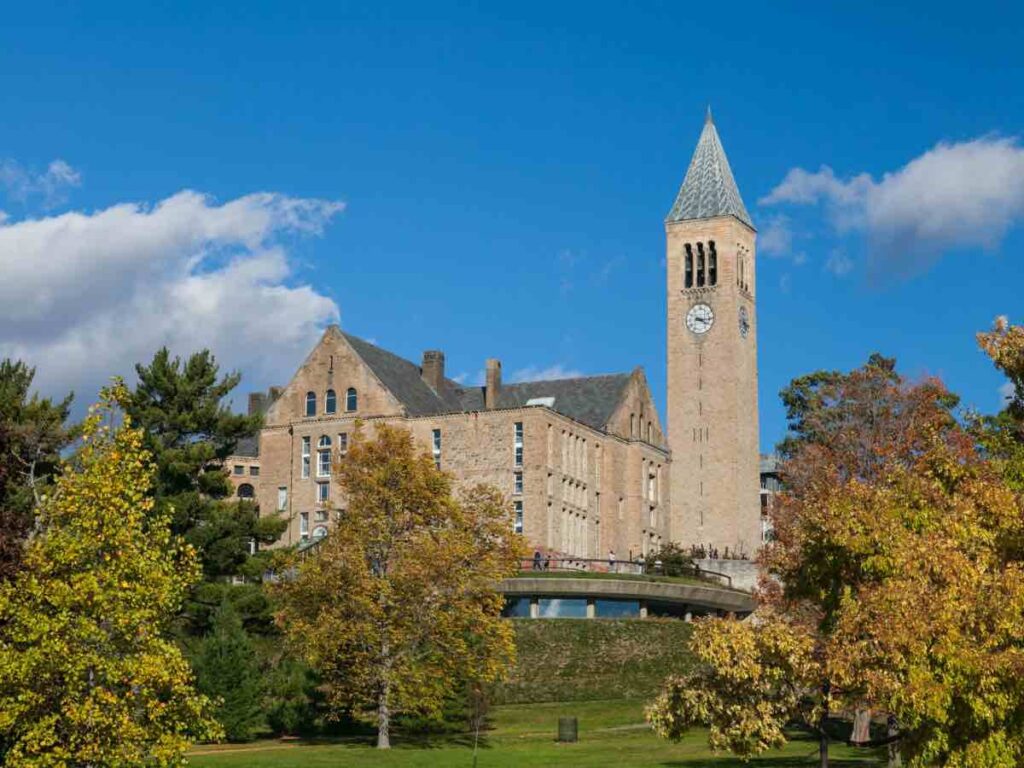 Cornell University
Based on political data analytics from Crowdpac, which was reported by The Cornell Review, Cornell University is considered the 4th most liberal institution in the US as measured by faculty political donations.
Undergraduate students attending the Ivy League can choose from over 120 minors and almost 80 majors.
And speaking of which, some of the most highly ranked programs Cornell offers, which has an acceptance rate of 9% and a graduation rate of 88%, include business, computer science and engineering.
Read Next: How to Get Into Cornell University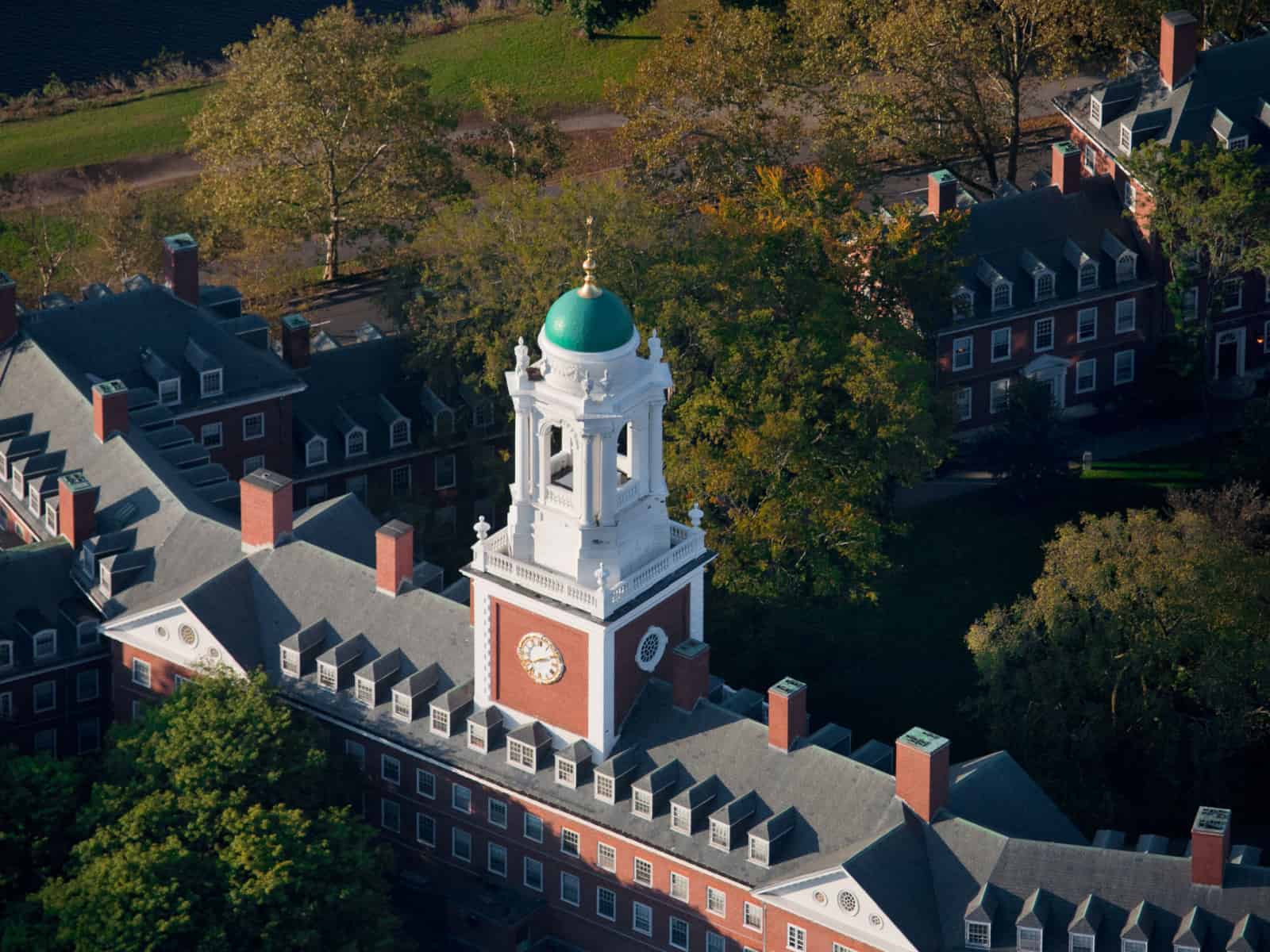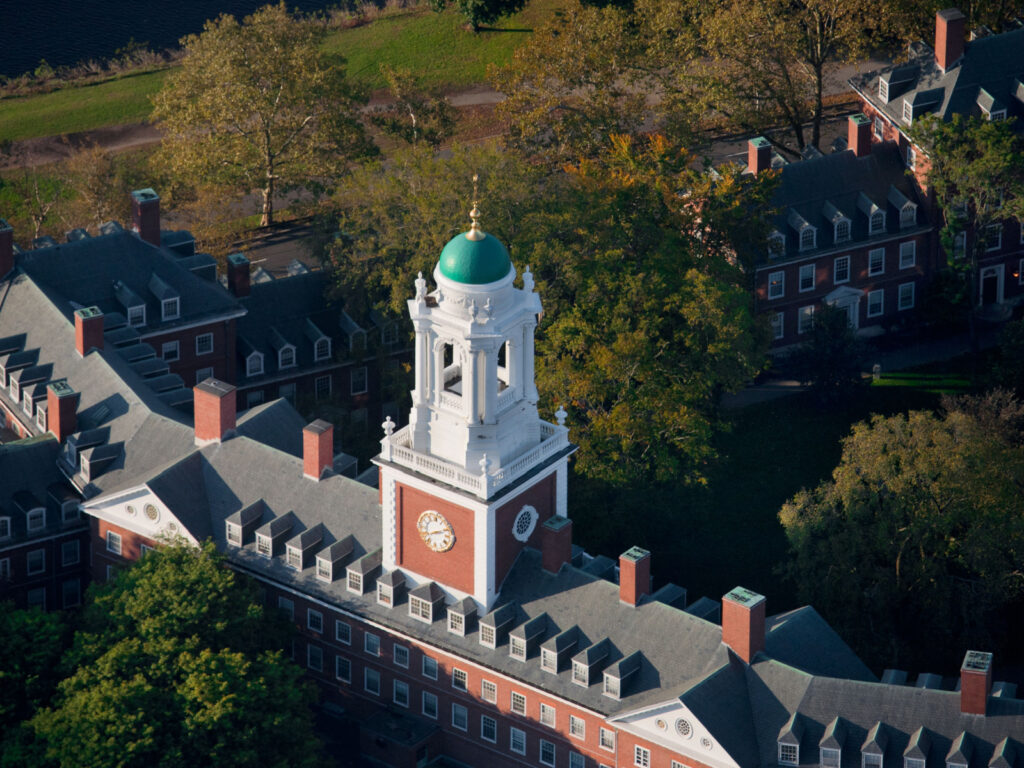 Harvard University
According to a survey Harvard University itself conducted, around 36% of its students identify as liberal or leaning liberal. On the other hand, about 33 percent of them identify as conservative or leaning conservative.
It's no secret that Harvard is one of the most selective schools not only among the Ivy Leagues but also among all degree-granting institutions on the planet — it has a 4% acceptance rate.
The average high school GPA of admitted freshmen students is 3.9. Meanwhile, their SAT and ACT scores range from 1480 to 1580 and 33 to 36, respectively.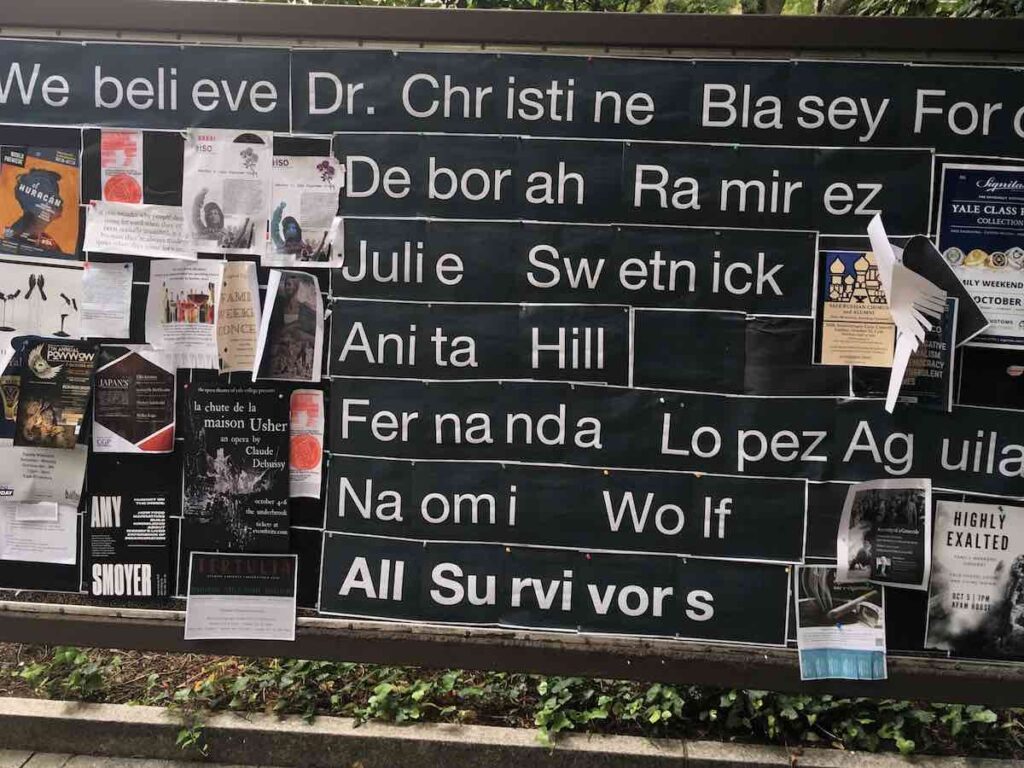 Yale University
Yale News featured an article saying that almost 75% of the faculty members of Yale University identified as either liberal or very liberal. Meanwhile, only 7% of them reported having conservative leanings.
Ranked #3 in National Universities and #11 in Best Global Universities by US News, the top-tier school accepts only 5% of all applicants.
Its 373-acre campus with a city setting is home to 14,567 students, around 63% of whom are from minority groups. Some of the most popular majors at Yale include social sciences, biological sciences and mathematics.
10 Most Liberal Ivy-Like Schools
Other than the Ivy Leagues discussed above, there are also many other liberal institutions of higher education in the US that are similar to them in terms of prestige.
Below, you will come across 10 colleges and universities that are not only competitive but also provide a friendlier environment to students with more liberal political beliefs.
Here they are:
Denison University
Located in Granville, Ohio, Denison University was established in 1831, which makes it one of the oldest degree-granting institutions in the northwest.
Offering more than 50 majors, minors and concentrations, the school, which currently enrolls 2,272 students, is ranked #39 in National Liberal Arts Colleges by US News.
Hampton University
Some of the most popular majors at Hampton University, which is considered a Black Ivy, include psychology, biology and business-related ones such as business administration and management. It has an acceptance rate of 80% and a graduation rate of 40%. The median starting salary of alumni members amounts to $52,600 per year.
Howard University
With an acceptance rate of 35%, Howard University is a moderately selective historically black college and university (HBCU). Located in Washington, DC, it has a Carnegie R1 designation for having high research activity. As of this writing, its 257-acre urban campus is home to more than 115 buildings and 12,065 degree-seeking students.
Mount Holyoke College
Considered a Hidden Ivy, Mount Holyoke College is the oldest member of the consortium Seven Sisters. Ranked #36 in National Liberal Arts Colleges by US News, its tuition and fees amount to $58,498 a year. The student-to-faculty ratio at the institution is 10:1 and 71% of classes have fewer than 20 students.
New York University
Many often mistake New York University for an Ivy League school. No one can blame them given that it has a low acceptance rate of 15%. The average SAT and ACT scores of students who get in are 1450 to 1570 and 32 to 35, respectively. Meanwhile, the average high school GPA of freshmen students is 3.8.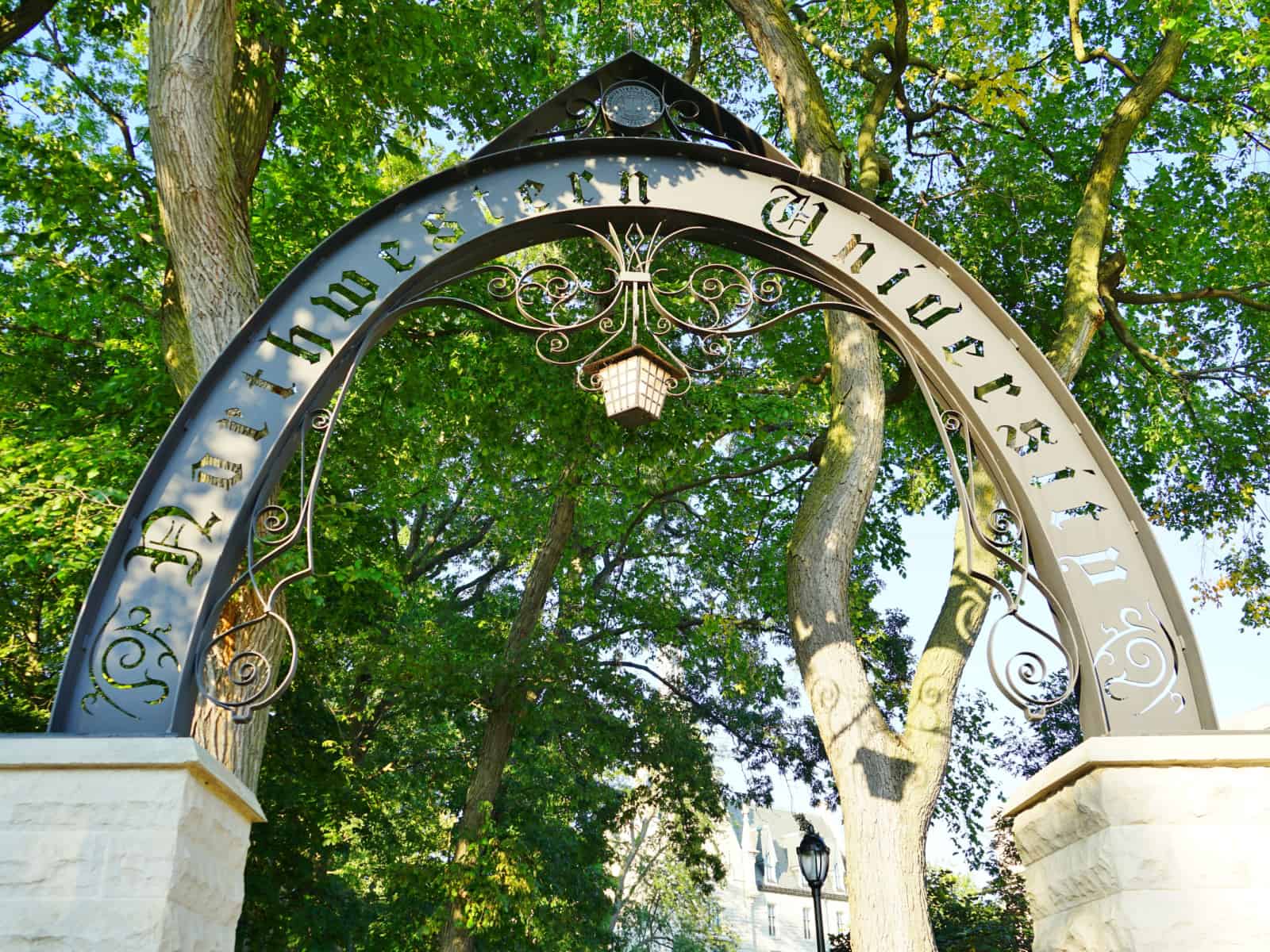 Northwestern University
Established in 1851, Northwestern University is considered the oldest chartered institution in all of Illinois. This public university, which is dubbed as a Hidden Ivy and known for its engineering programs, is ranked #10 in National Universities by US News. With an acceptance rate of only 7%, it's one of the most selective schools in the land.
Tuskegee University
Formerly known as the Tuskegee Institute, Tuskegee University, which has an acceptance rate of 36%, is an HBCU — as of this writing, up to 91% of its population consist of black students. Some of the most popular majors at the private institution are animal sciences, biology, nursing and engineering such as chemical and mechanical engineering.
University of California, Berkeley
Considered a Public Ivy, UC Berkeley is the founding campus of the University of California system. Undergraduate students, which make up around 71% of its entire population (45,435), can choose from over 150 majors and minors. Using the last academic year rate, tuition and fees amount to $14,226 (in-state) and $43,980 (out-of-state).
University of Southern California
Founded in 1880, the University of Southern California is the oldest private research university in the state of California. Its acceptance rate of 13% makes the institution very selective, which is why it's regarded as a Hidden Ivy. The average SAT and ACT scores of admitted students are 1410 to 1540 and 32 to 35, respectively.
University of Washington
Ranked #55 in National Universities by US News, the University of Washington is considered a public Ivy League. The flagship school of the 6 public institutions in the state of Washington, it's revered for its undergraduate business and engineering and business programs. The school's acceptance rate is 53% and the graduation rate is 71%.
Most Conservative Ivy Leagues
Before anything else, let's make it clear once more that all Ivy Leagues are widely considered liberal institutions. The same is true with so many other elite ones known to have big endowments.
However, as also mentioned a number of times before, some of them are not as extremely liberal as the rest, somewhat giving them a conservative factor.
Here are the Ivy Leagues known for being conservative to a certain extent: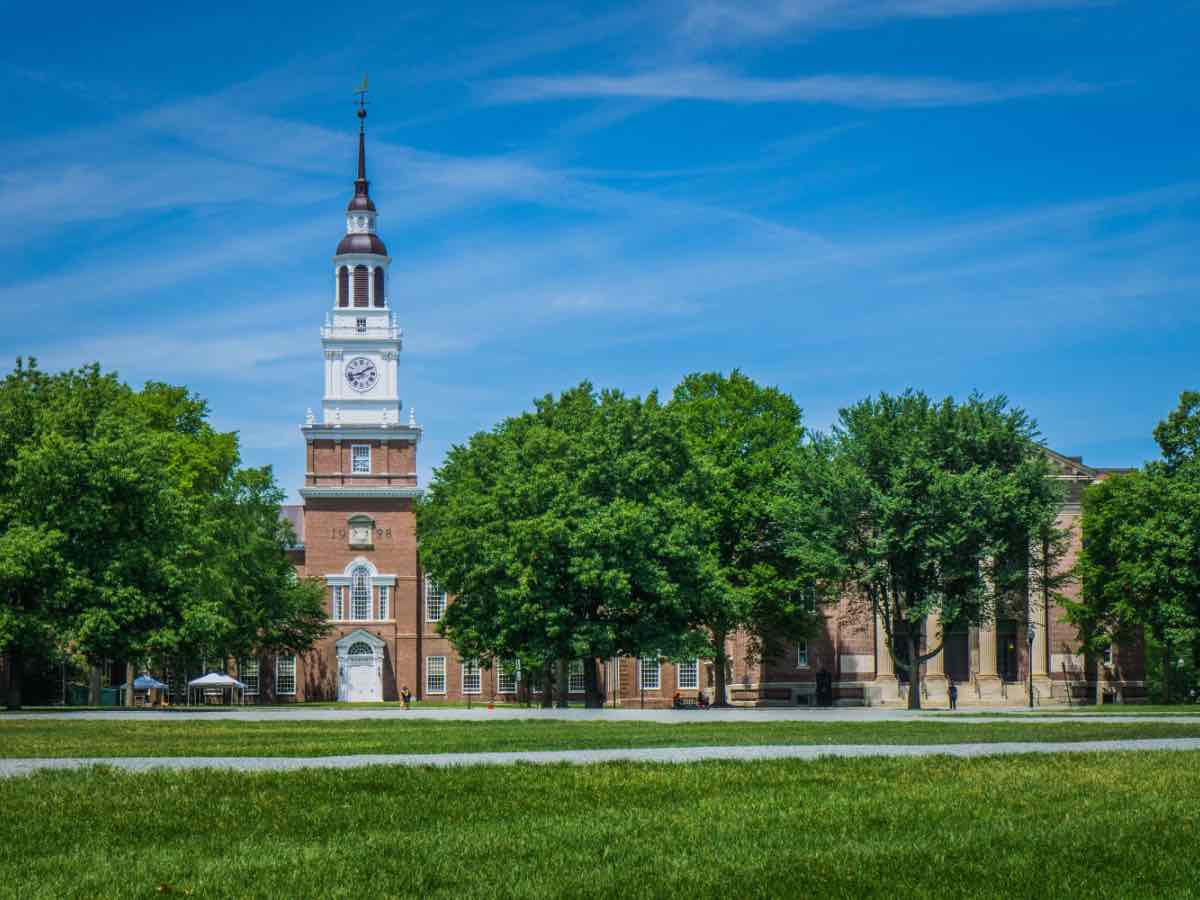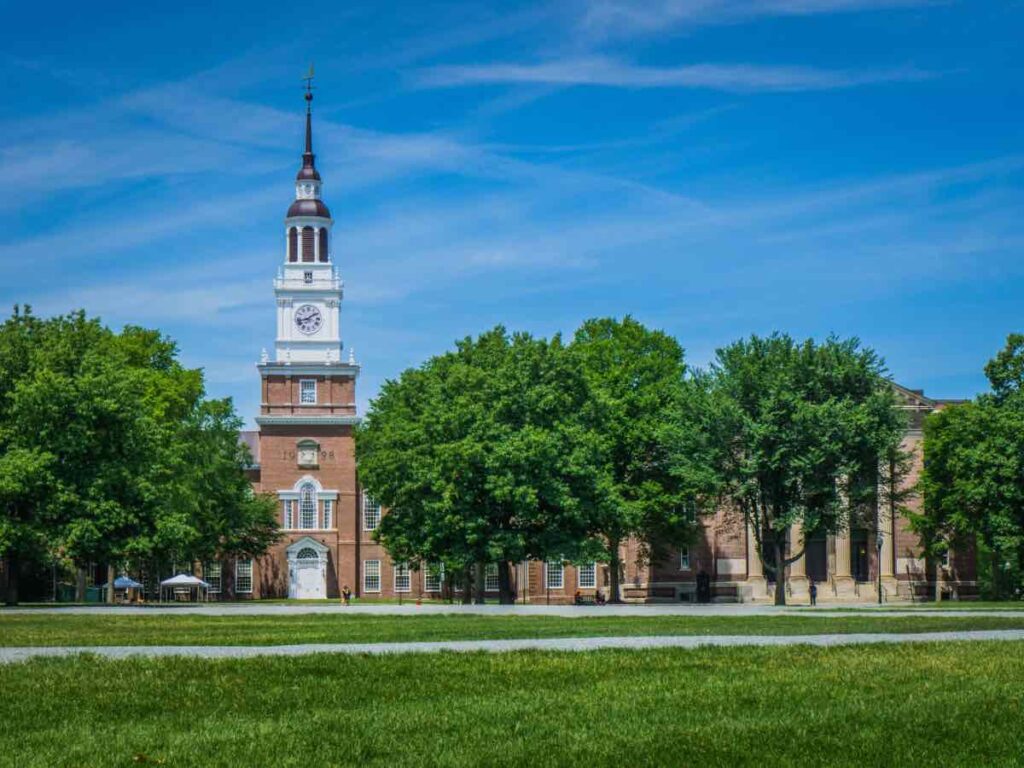 Dartmouth College
According to a poll conducted by Niche, around 38% of Dartmouth College's students feel that the entire campus is liberal. On the other hand, about 12% of them believe that it has a conservative feel to it.
Located in Hanover, New Hampshire, Dartmouth has an acceptance rate of 6%. The SAT and ACT scores of admitted freshmen students range from 1440 to 1560 and 33 to 35, respectively.
Undergraduate students can choose from more than 60 majors, some of the most popular of which include social sciences, computer science, engineering and mathematics.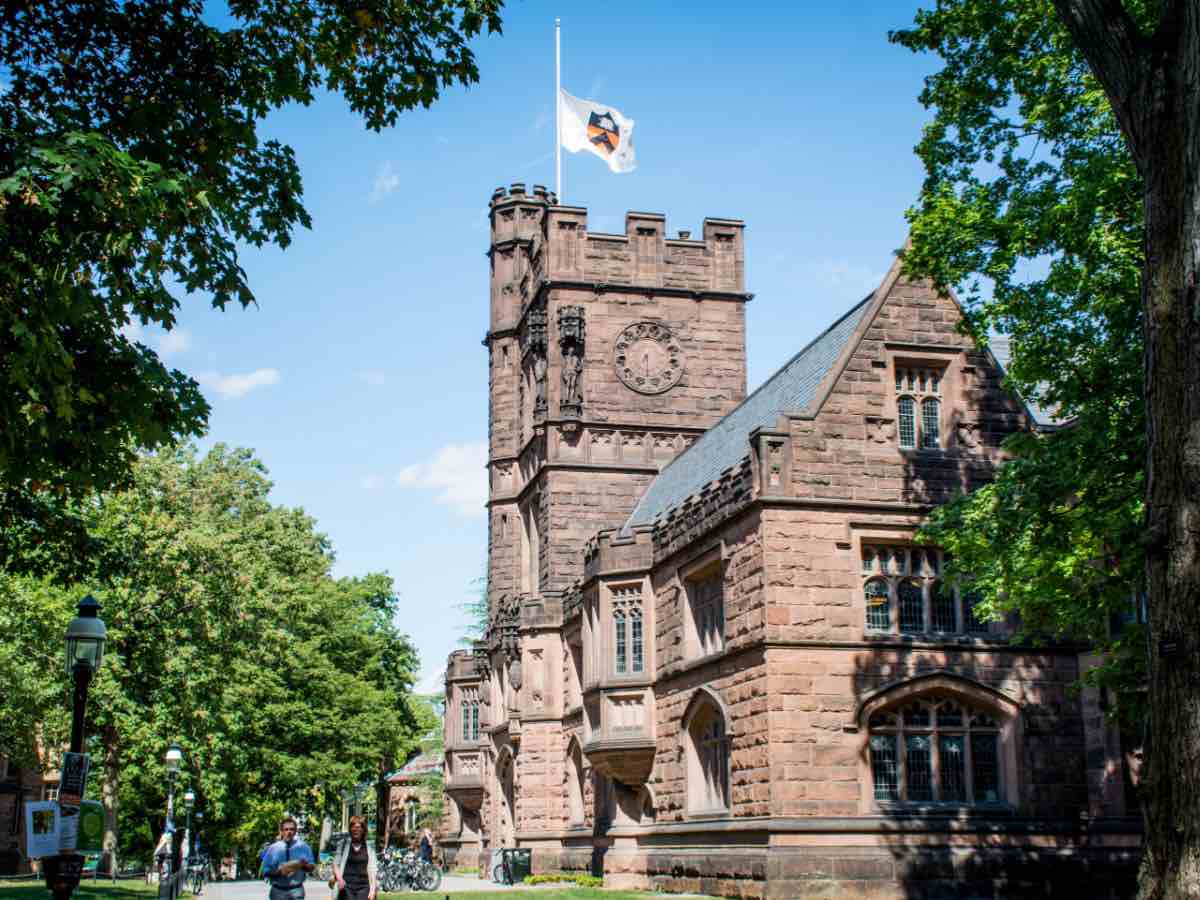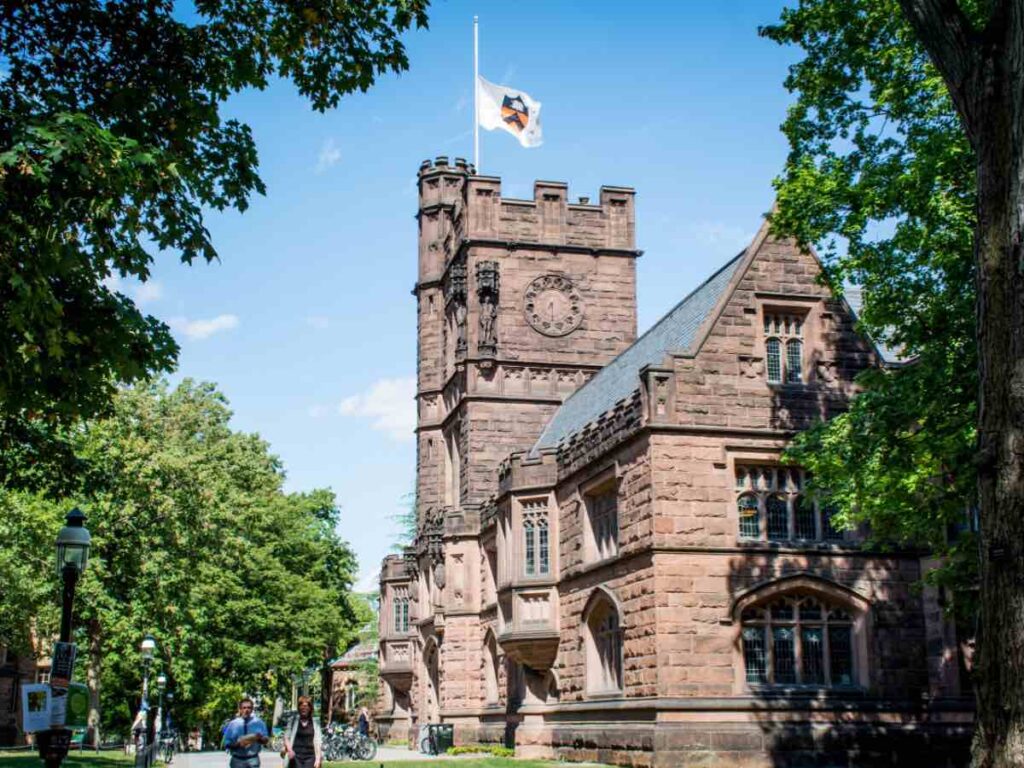 Princeton University
Initially, Princeton University was a conservative institution through and through. However, in the late 20th century, the prestigious school became liberal.
But the good news is that it didn't lose some of its leaning toward the other political party system totally, which is why it's considered one of the least liberal of all Ivy League schools.
Ranked #1 in National Universities and #16 in Best Global Universities by US News, Princeton, which is located in Princeton, New Jersey, has an acceptance rate of 4%.
Read Next: How to Get Into Princeton University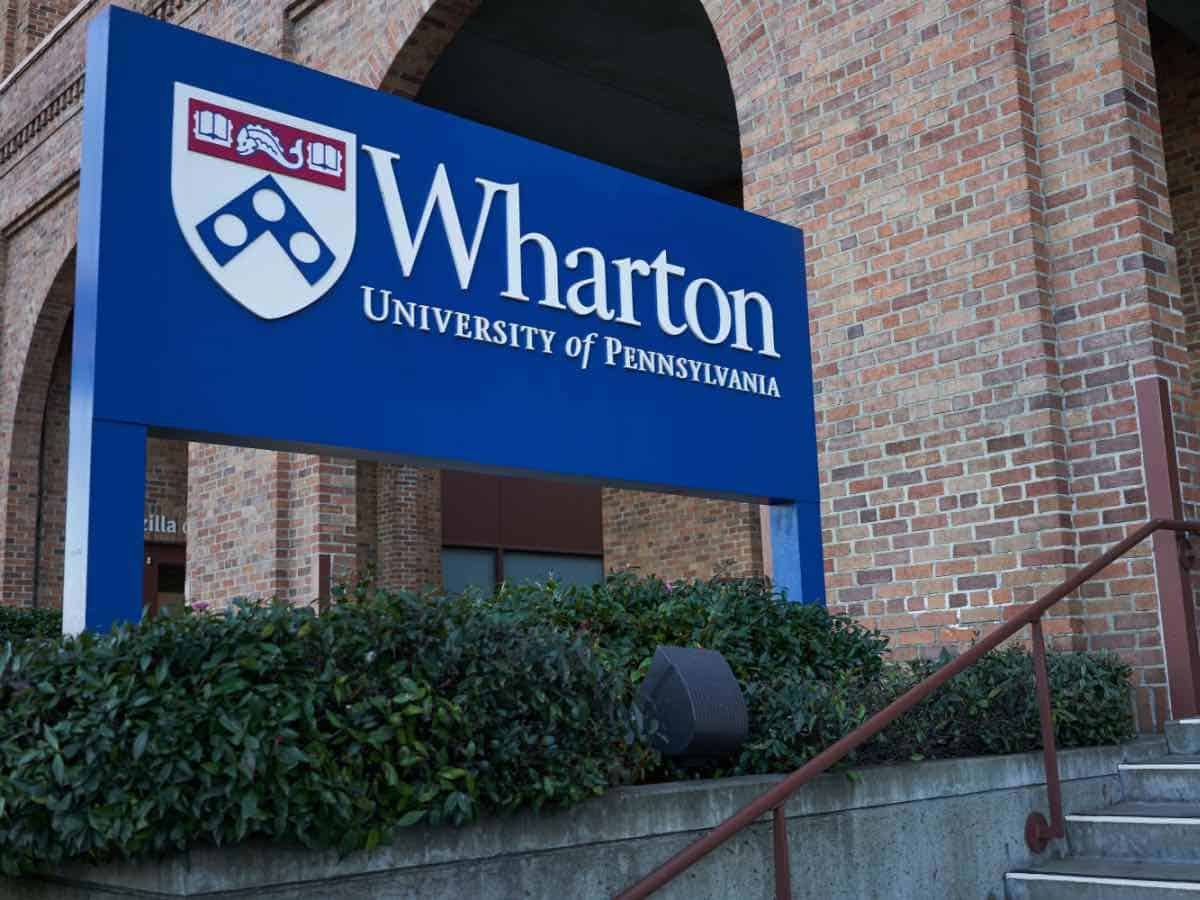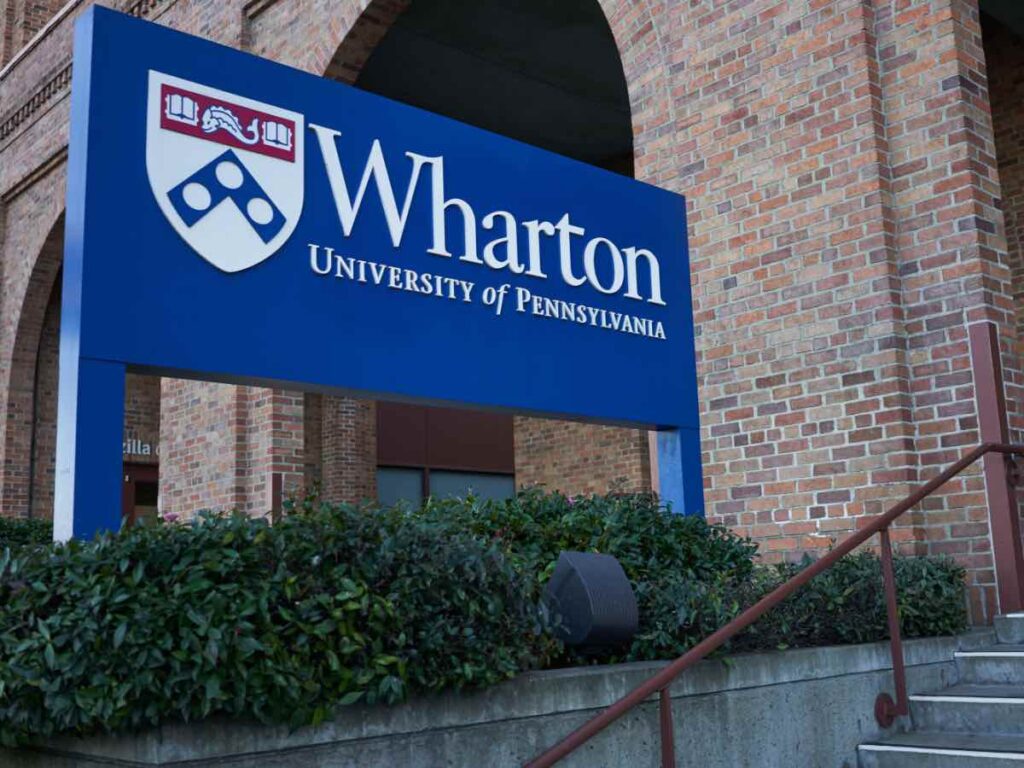 University of Pennsylvania
There's a political organization at the University of Pennsylvania called UPenn College Republicans, whose mission is to promote conservative ideals at the Ivy League school and foster a community for its conservative students.
Still, nearly the majority of the elite school's attendees (48%) see the UPenn campus as liberal on the whole, according to a Niche poll.
The average high school GPA of freshmen students admitted to it is 3.9. As of this writing, UPenn's 299-acre urban campus serves as home to a total of 23,431 students, around 66% of whom are from minority groups.
Read Next: Your Chances of Getting Into UPenn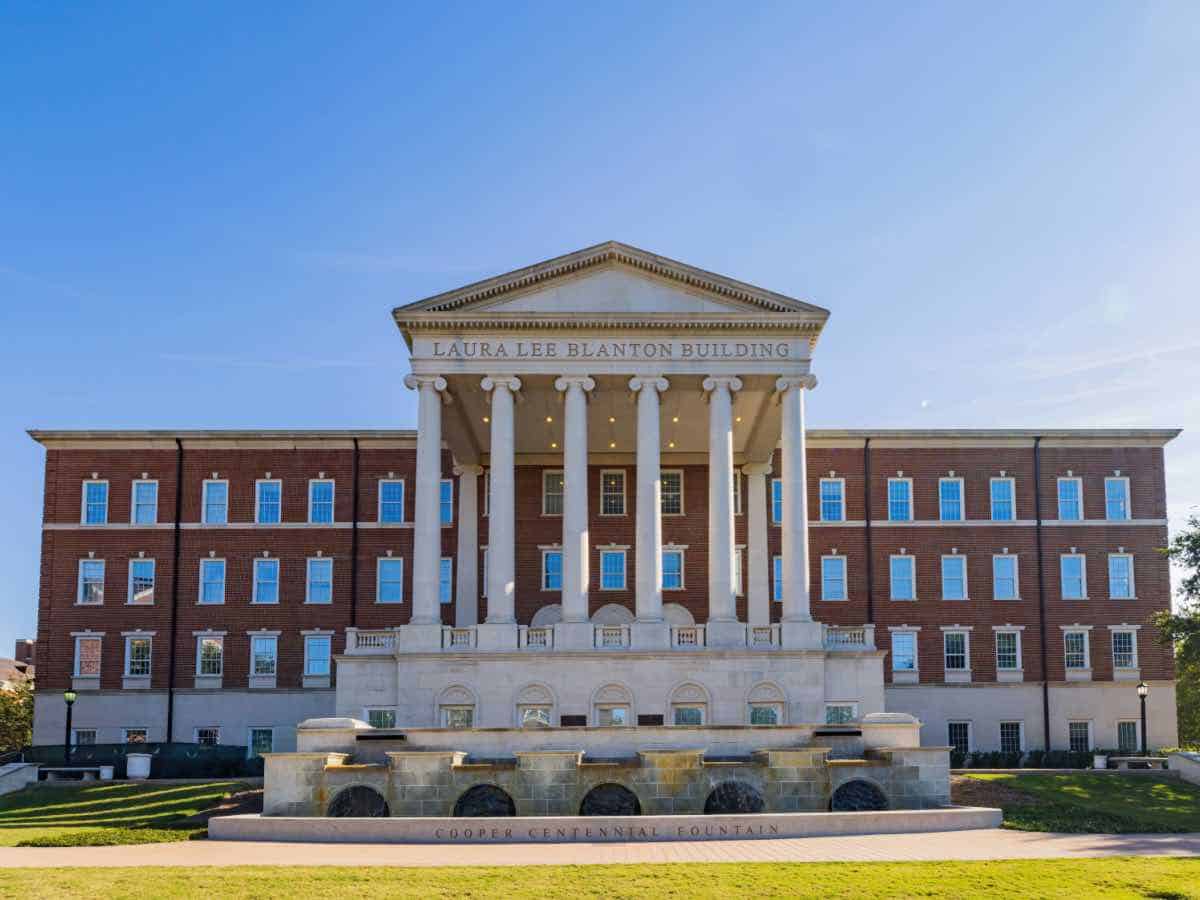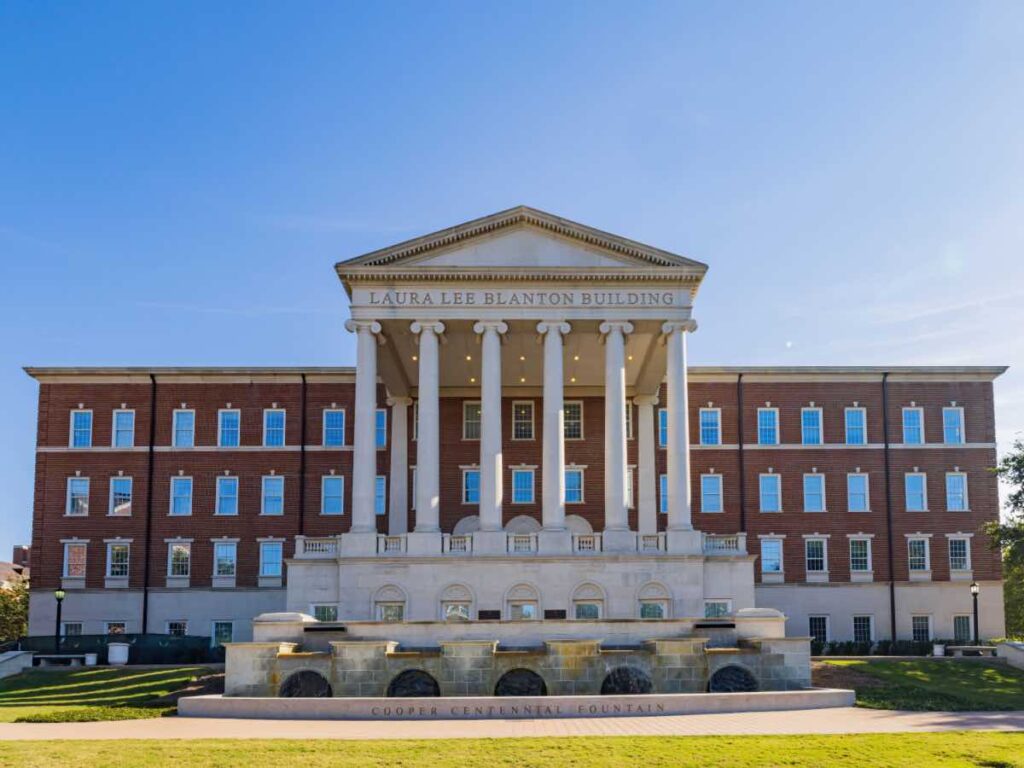 Most Conservative Ivy-Like Schools
Due to the fact that most elite institutions of higher education are liberal, students who favor a more right-wing or conservative stance politically may be hard-pressed to find a prestigious college or university where they will fit quite perfectly. But I was able to find a few conservative ones with Ivy-like statuses, and they are the following:
Hampden-Sydney College
Ranked #94 in National Liberal Arts Colleges by US News, Hampden-Sydney College admits only men. It has an acceptance rate of 37% and admitted freshmen students have SAT scores between 1080 and 1260 and ACT scores between 22 and 25. Business, economics, biology, history and political science are some of its most popular majors.
Hillsdale College
Established in 1844 by Free Will Baptists, Hillsdale College is a private conservative Christian liberal arts college. Accepting only around 24% of all applicants, this moderately selective school has a 400-acre rural campus that houses 1,602 students. Based on the last academic year rate, the institution's tuition and fees cost $30,902.
Southern Methodist University
Considered a Hidden Ivy, Southern Methodist University is a private research university located in University Park, Texas. Freshmen students admitted to the school, which has an acceptance rate of 53%, have an average high school GPA of 3.7. US News ranks it #72 in National Universities and #34 in Best Undergraduate Teaching.
Read Next: Full-Ride Scholarship to an Ivy League School

Disclaimer: The views and opinions expressed in this article are those of the authors and do not necessarily represent those of the College Reality Check.