Is Kinesiology Major Good? 7 Things You Should Know
You have always been into fitness and sports. You have also been dreaming about being a part of the healthcare field. And this is why you may be considering adding kinesiology to your list of potential college majors.
Kinesiology is a good major for students who like to work as kinesiotherapists one day or take career paths in related fields. Earning a bachelor's degree in kinesiology is also recommended for undergraduate students who plan on becoming physical therapists or attending medical school after graduation.
Don't stop reading now if you are planning on majoring in kinesiology.
In this post, you will learn what it's like to be an undergraduate student working on a bachelor's degree in kinesiology. You will also come across a listing of the best colleges to attend as well as potential career opportunities.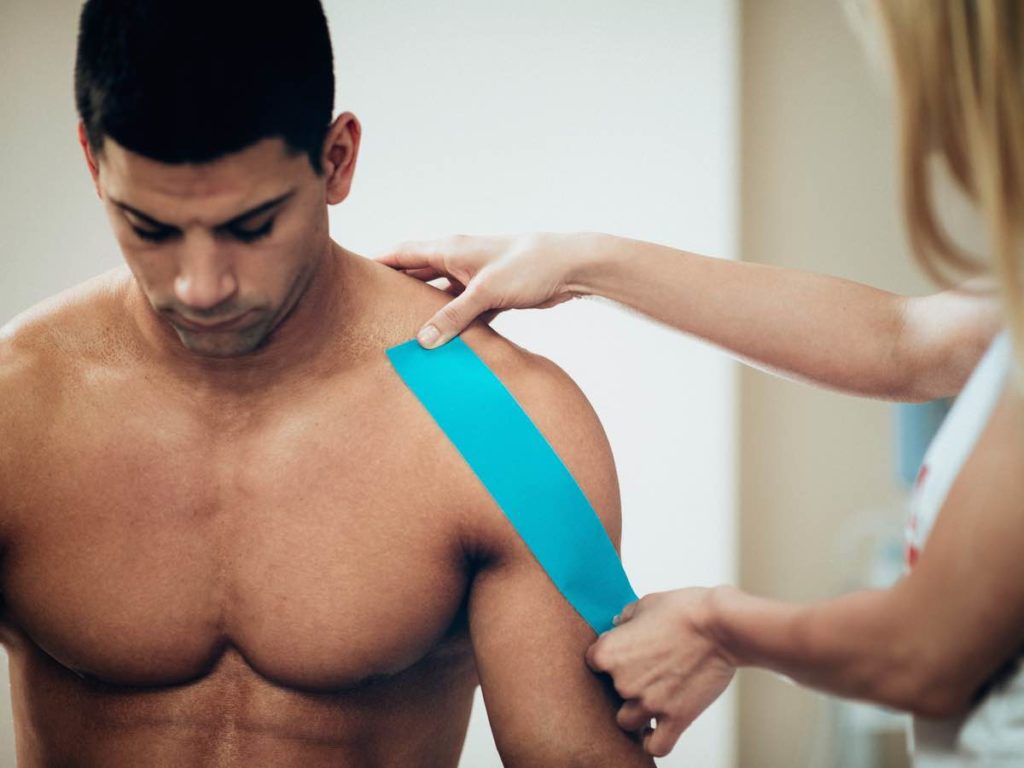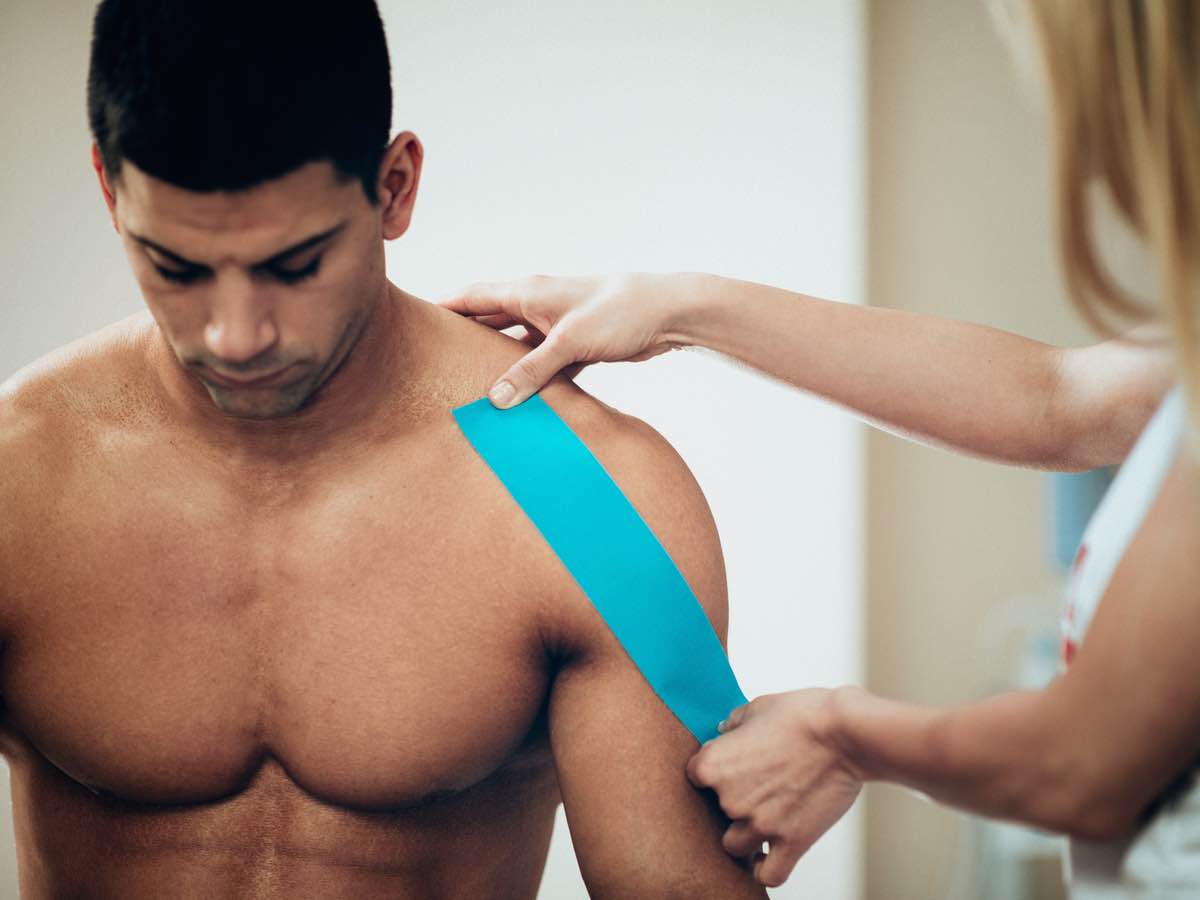 Kinesiology vs. Physical Therapy: What's the Difference?
Both kinesiology and physical therapy involve helping patients recover from physical injuries. However, kinesiology also concentrates on meeting exercise goals, while physical therapy also focuses on the use of various equipment and devices. Kinesiotherapists are not doctors, while physical therapists are.
One difference between kinesiology and physical therapy is the educational background of practitioners.
In order to become kinesiotherapists, students must earn a bachelor's degree in kinesiology, which takes around four years to complete. They may then pursue certification to exhibit competence.
Meanwhile, other than obtaining a bachelor's degree in physical therapy, students must also get their hands on a doctor of physical therapy degree (DPT) as well as pass the National Physical Therapy Examination (NPTE) in order to become licensed physical therapists. Usually, a DPT program takes three years to complete.
In kinesiology, exercises and movement education are employed to help patients bounce back from physical injuries or meet their exercise goals. In physical therapy, manual therapy and exercises as well as the use of equipment and devices, such as ultrasounds and iontophoresis units, are used to help patients recover from physical injuries, surgeries, etc.
What Kinds of Students Major in Kinesiology?
Typically, students who major in kinesiology are those who like to work on a bachelor's degree in order to be able to work in the healthcare industry. They are also those who have a keen interest in fitness, sports and athletic training. Kinesiology majors want to help others heal or meet physical health goals.
If you love working with people, particularly those who are suffering from physical injuries or simply want to optimize their physical performance, such as in sports, then you may consider majoring in kinesiology.
A kinesiology degree lets you become a holistic healer without the cost and challenges of medical school.
Once you are already a kinesiotherapist, you will be spending a lot of your time providing rehabilitative exercises and physical education to patients, especially those with physical injuries, in order to help them improve their mobility, flexibility, strength and endurance. Many kinesiotherapists work specifically with athletes.
Is a Kinesiology Major Boring?
Degree-seeking students who are passionate about fitness and sports are very much likely to find kinesiology an interesting major. The same is true for those who like to become a part of the healthcare industry and help patients recover from physical injuries and attain optimum physical well-being.
Before you decide to major in kinesiology, make sure that you are truly interested in health and wellness.
It's for the fact that electives and core courses kinesiology majors have to take have something to do with things such as physical education, exercise science, athletic training and even a little sports medicine.
Kinesiology majors are also given the opportunity to partake in an assortment of clinical practice opportunities. Through various settings, they get to obtain real-world and hands-on experience in dealing with all kinds of patients and athletes. So, if you are not a people person, you may find this part of majoring in kinesiology a letdown.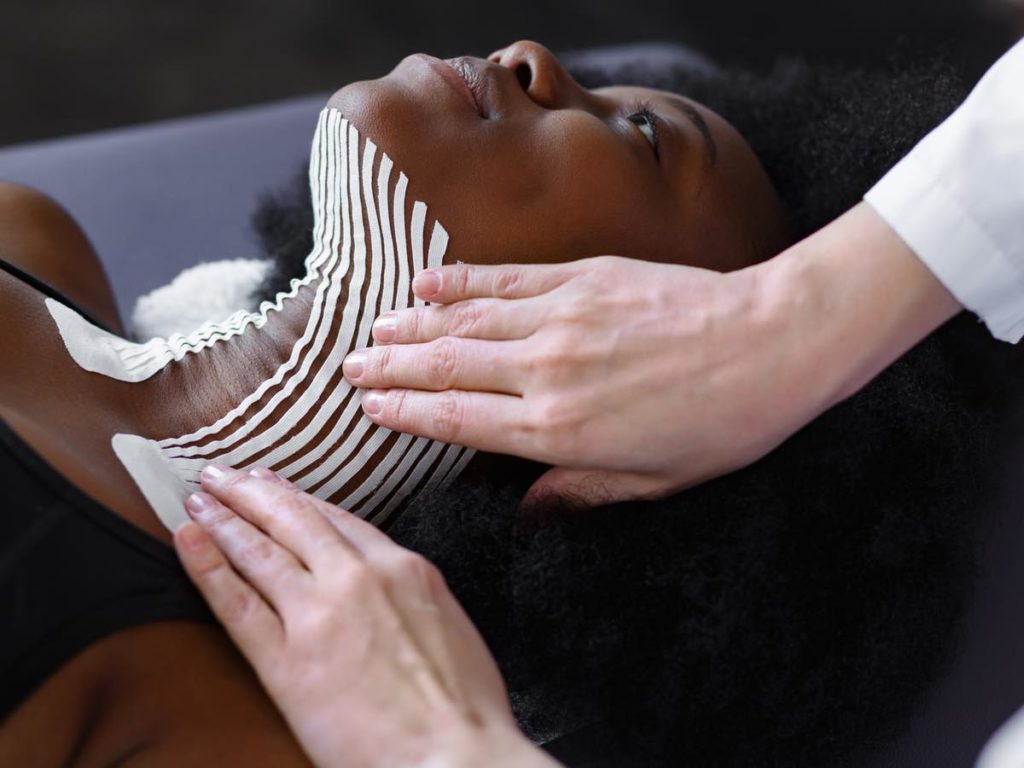 Is Kinesiology a Hard College Major?
While kinesiology is one of the various healthcare majors, which are known to be some of the hardest, it's not a particularly difficult college major. However, undergraduates will still have to focus on their studies in order to be able to successfully complete a bachelor's degree program in kinesiology.
One of the things that make an undergraduate kinesiology program is the presence of courses covering life sciences, which isn't surprising considering the specialization of kinesiotherapists.
In a nutshell, life sciences are made up of fields that study living organisms like plants, animals and humans.
Especially when it's time to take electives and core courses, which all students majoring in kinesiology have to complete to be able to graduate, you can expect to encounter life sciences such as anatomy, biology and physiology. You may also come across a little of some challenging hard sciences such as chemistry and physics.
While the required courses for the completion of a bachelor's degree program in kinesiology can vary from school to school, the following are some of those that you might have to take:
Applied biomechanics
Biomechanics of human movement
Cardio conditioning and principles
Exercise physiology
General chemistry
General physics
Human anatomy
Human physiology
Introduction to kinesiology
Motor control and learning
What Jobs Do Kinesiology Majors Get?
The highest-paid 25% of kinesiotherapists in the US receive a median salary of $60,780 per year. States with the most number of employed kinesiotherapists include Texas, Michigan, Florida, Illinois and Colorado. Kinesiology majors can also take on various career paths directly related to the discipline.
Here are some of the jobs available for individuals with a bachelor's degree in kinesiology:
Kinesiotherapist
Median annual salary: $47,940
Job outlook in 10 years: 13%
As per 2020 data provided by the US Bureau of Labor Statistics (BLS), there are about 18,000 kinesiotherapists in the country. Around 58% of them are self-employed. Meanwhile, approximately 25% of them are employed by private, public and state hospitals. It's not uncommon for some kinesiotherapists to work closely with physicians.
Athletic trainer
Median annual salary: $48,420
Job outlook in 10 years: 23%
Despite the job title, athletic trainers work not only with individuals who are into sports — they can also work with people from all walks of life and all ages. They are tasked with many different things, ranging from planning and developing rehabilitation programs, applying protective devices to providing first aid.
Fitness trainer and instructor
Median annual salary: $40,700
Job outlook in 10 years: 39%
Everyone knows what fitness trainers and instructors do — they design exercise programs and activities and instruct and motivate individuals to follow them. Most of them work at sports and fitness centers, although some are self-employed, too. It's not unlikely for some employers to require candidates to secure certification in the specialty.
Fitness or recreational facility manager
Median annual salary: $99,290
Job outlook in 10 years: 9%
Kinesiology majors holding managerial positions, such as fitness or recreational facility managers, are some of the highest-paid in the land. However, they can have stressful lives as they have tons of duties and responsibilities, from supervising the staff members to monitoring available facilities and amenities to ensure they are safe and well-maintained.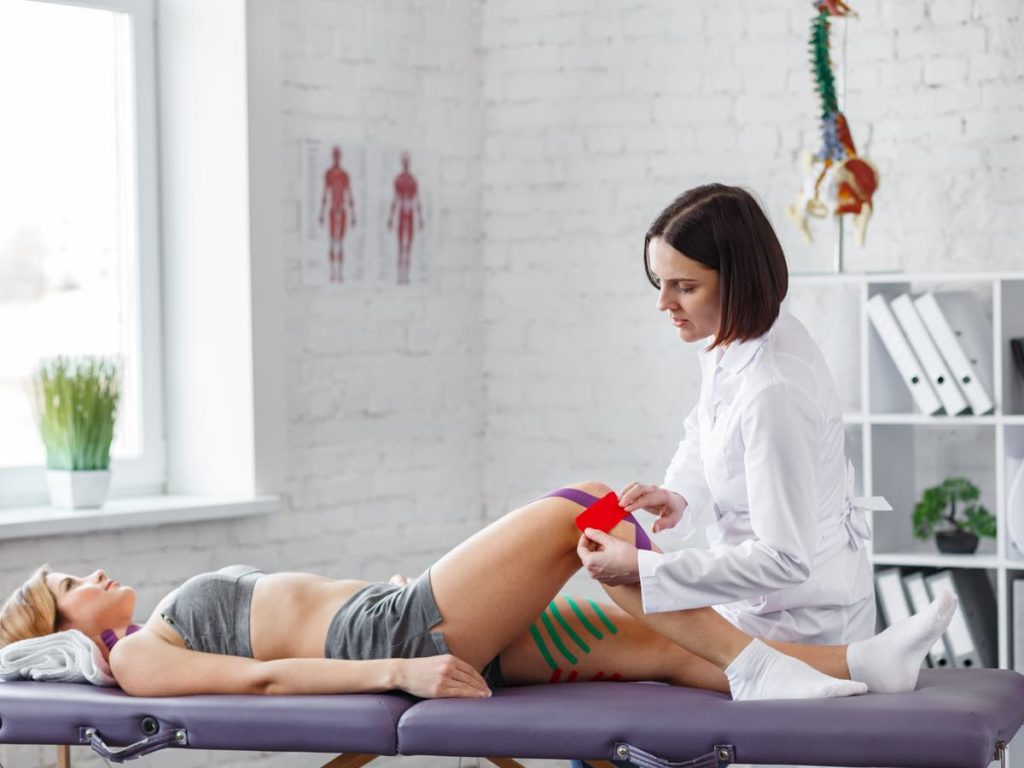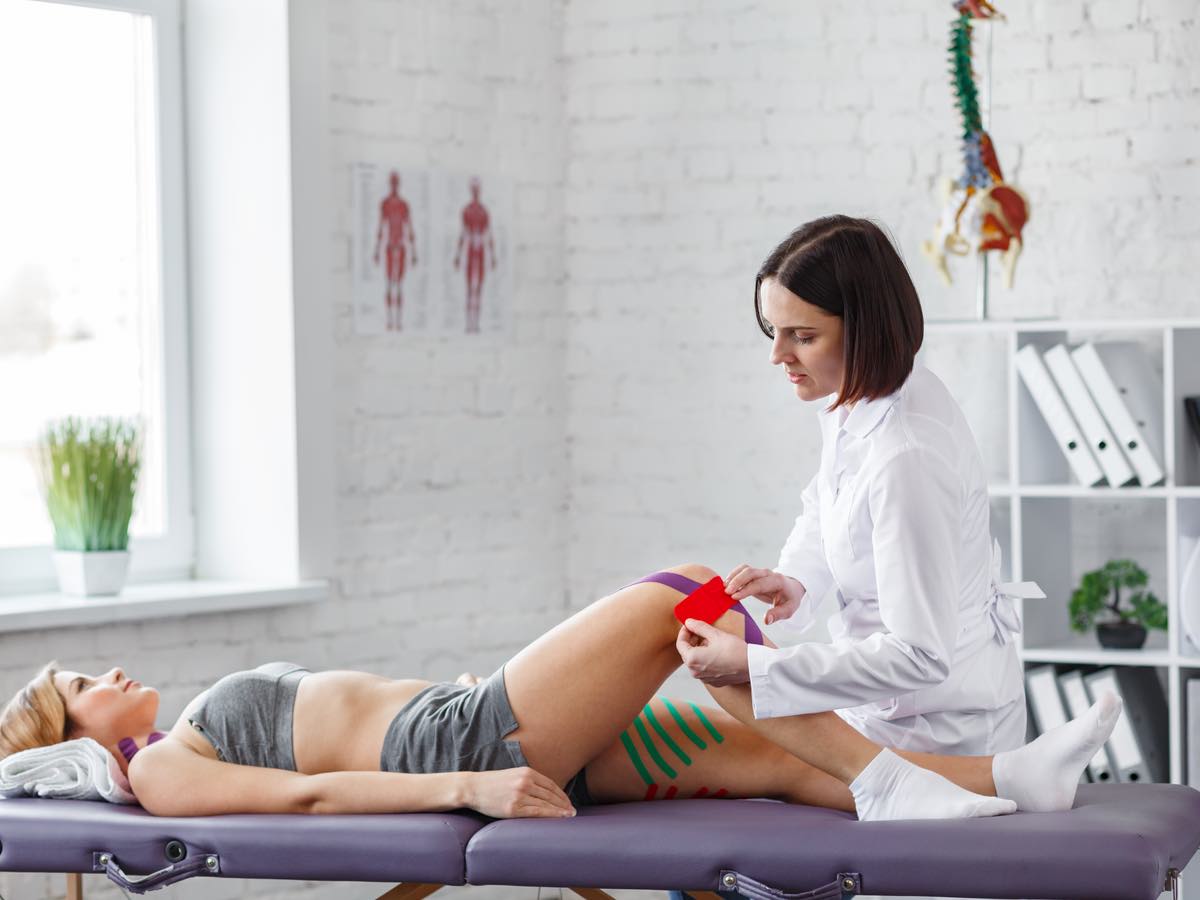 Recreational therapist
Median annual salary: $47,940
Job outlook in 10 years: 10%
What recreational therapists do is plan, coordinate and implement all kinds of recreational treatment programs for individuals with physical injuries or disabilities. In some instances, recreational therapists must take an exam in order to be certified by the National Council for Therapeutic Recreation Certification (NCTRC).
Which Schools are Best for Kinesiology Major?
Generally speaking, the right colleges and universities for undergraduate students who like to earn a bachelor's degree in kinesiology are those with good health sciences departments. There are also institutions with online campuses that give non-traditional students the opportunity to major in kinesiology.
Below, you will come across a list of schools known to offer some of the best bachelor's degree programs in kinesiology. I have also included each one's cost of attendance (COA) to help you choose wisely.
| | |
| --- | --- |
| INSTITUTION | ESTIMATED COA |
| Rice University | $69,557 |
| University of Southern California | $80,151 |
| University of Michigan – Ann Arbor | $31,484 (in-state) and $67,802 (out-of-state) |
| University of Virginia | $35,664 (in-state) and $68,865 (out-of-state) |
| University of Miami | $73,712 |
| Wake Forest University | $77,278 |
| University of Florida | $21,431 (in-state) and $42,648 (out-of-state) |
| Boston University | $77,662 |
| Northeastern University | $75,732 |
| Saint Louis University | $64,892 |
| University of Texas – Austin | $28,928 (in-state) and $57,512 (out-of-state) |
| University of Georgia | $27,658 (in-state) and $46,698 (out-of-state) |
| Pennsylvania State University | $36,962 (in-state) and $54,026 (out-of-state) |
| Florida State University | $27,658 (in-state) and $46,698 (out-of-state) |
| Occidental College | $23,126 (in-state) and $35,644 (out-of-state) |
| Skidmore College | $76,630 |
| Pepperdine University | $77,912 |
| United States Military Academy at West Point | Free |
| College of Saint Mary | $33,220 |
Best Colleges for Kinesiology Major
Best Online Schools for Kinesiology Major
Earning an online bachelor's degree in kinesiology is possible, which is highly convenient for individuals who have careers to maintain or children to look after. However, it's a good idea for them to enroll in legit online schools providing the most convenient lab schedules and venues for non-traditional students.
Here are some schools where you can major in kinesiology via the internet:
California Baptist University
Concordia University Chicago
East Central University
Oregon State University
University of North Dakota
Just Before You Major in Kinesiology
Majoring in kinesiology allows you to penetrate the healthcare industry sans the steep cost and many academic challenges of medical school. It can open doors to many career possibilities, the vast majority of which are related to the field. Your bachelor's degree in kinesiology may also be used to further your education.
Related Questions
Are kinesiotherapists happy?
Based on a survey by Career Explorer, kinesiotherapists give their career happiness a rating of 3.3 stars out of a maximum of 5 stars. This puts them at the top 44% of all careers surveyed. Professionals with the same level of career happiness as kinesiotherapists include physical therapists and nutritionists.
Can kinesiotherapists become physical therapists?
A bachelor's degree in kinesiology allows students to meet the requirements of a DPT program. After successfully completing the DPT program, they will have to take and pass the NPTE in order for them to be able to legally work as physical therapists in the country.
Read Next: Is Pharmacy a Good Degree?

Disclaimer: The views and opinions expressed in this article are those of the authors and do not necessarily represent those of the College Reality Check.