How to Write Letter of Recommendation From Parent for College
College-bound kids should start requesting recommendation letters months before the college application deadline. As a matter of fact, the best time to ask for them is either late spring or early summer of their junior year in order to give their counselors and teachers plenty of time to work on them.
And speaking of which, most colleges and universities require applicants to submit one recommendation letter from the high school counselor and two recommendation letters from teachers. Some may even ask for an optional one from another person, such as a club supervisor or athletic coach.
But can a parent like you write a recommendation letter? And will admissions officers accept it?
Some colleges will accept parent recommendation letters if they are an optional application requirement. It's suggested for parents to write them if given the option in order to increase the admissions chances of their children. Parents who serve as the counselors of their homeschooled kids may also write them.
Read on if you want to further explore the option of parents writing recommendation letters.
In this post, I will talk about some of the most important things about this matter so that you can decide so much better whether or not it's a good idea to come up with your teenager's letter of recommendation. And if just in case you do decide to write one, I will give you some helpful tips on how to go about it.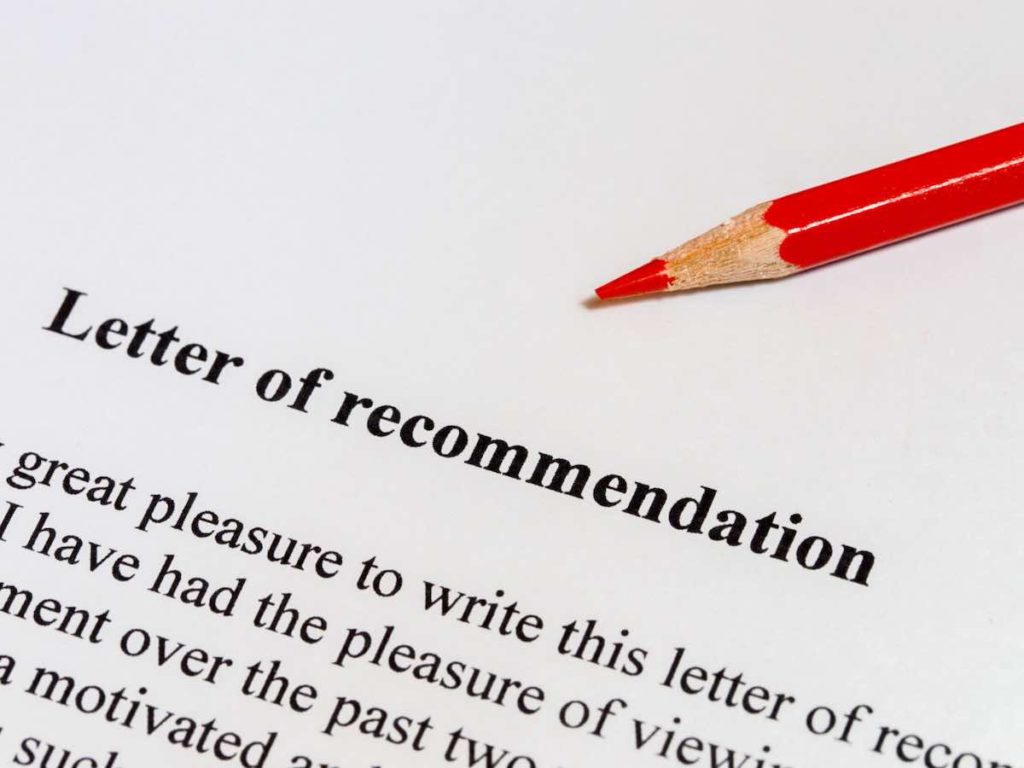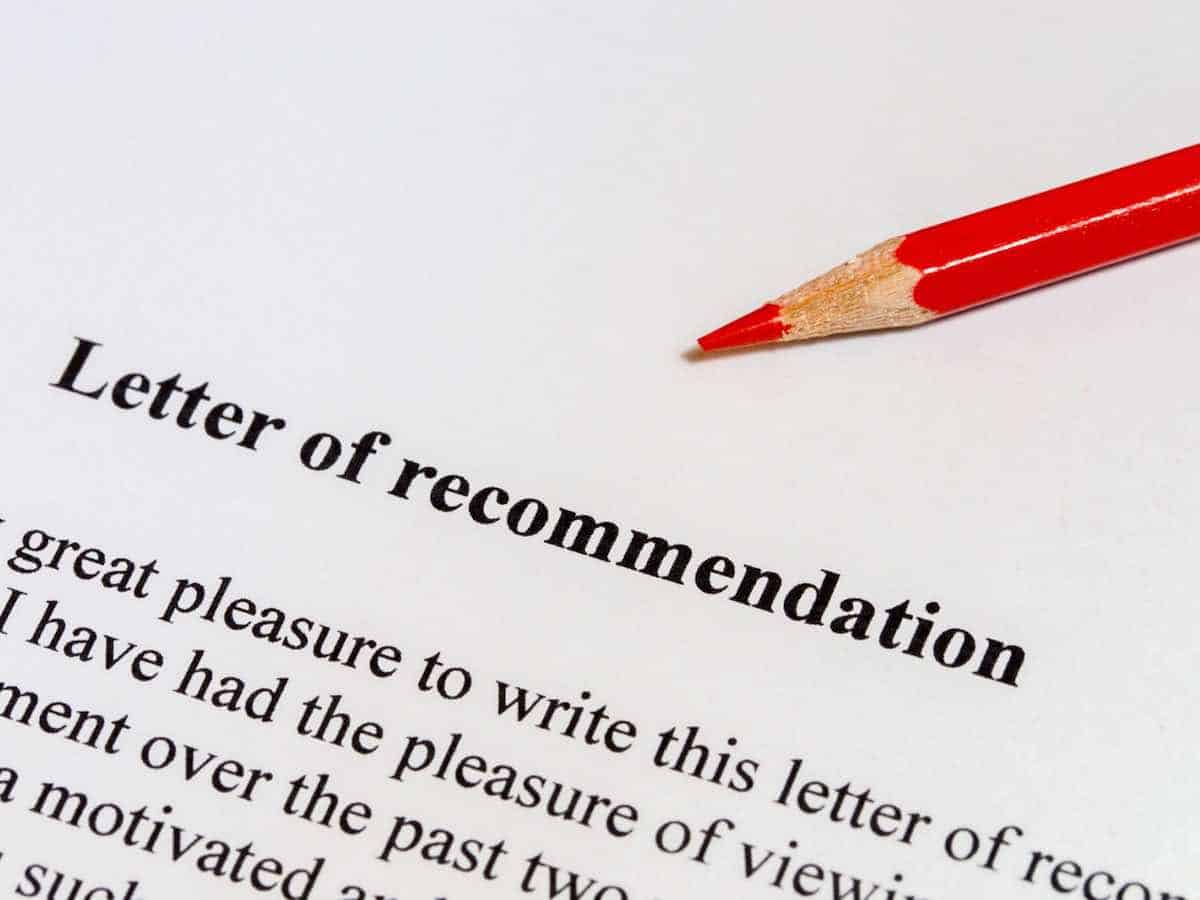 Why are Parent Recommendation Letters Not Considered?
Most colleges and universities do not accept letters of recommendation written by parents.
The reason is obvious: since parents are blood relatives of applicants, it's safe to assume that any positive views are prejudiced. As a matter of fact, a parent recommendation letter may weaken one's application.
Just before you start composing a letter of recommendation for your graduating high schooler on your laptop, carefully check the complete listing of application requirements.
Is an optional recommendation letter from people other than a counselor and teacher included?
Then it's safe to assume that you can write your child's recommendation letter. This is most especially true if he or she is homeschooled and you serve as both the teacher and counselor. And this is also true if the school says that a parent should consider submitting an optional letter of recommendation.
Otherwise, it's a much better idea for the following people to write the optional recommendation:
Club advisor
Job supervisor
Mentor
Religious leader
Yearbook advisor
Are There Colleges That Accept Parent Recommendation Letters?
Some colleges may accept recommendation letters other than those written by counselors and teachers. This is especially true if an optional letter of recommendation is on the application requirements. Still, in many instances, it's a much better idea for it to come from someone else than the parents.
It goes without saying that parents want their little ones to get accepted into their top-choice schools. And, given the chance, they will give the best possible sales pitch in exchange for an acceptance letter.
And it's exactly due to this why most colleges and universities do not accept parent recommendation letters.
However, there are some institutions that give applicants the chance to submit an optional letter of recommendation, which can be written by people other than their high school counselors and teachers. And their parents are some of them. As a matter of fact, some colleges give parents the opportunity to write their kids' recommendations.
At one point, it is said that private liberal arts schools such as Mount Holyoke College, Smith College, the College of the Holy Cross and the University of Richmond accepted letters of recommendation from parents.
Writing a Recommendation Letter for Your Child: Tips
Just confirmed that your high school child's dream college accepts an optional recommendation letter a parent may write?
Then grab the chance even though it may or may not be submitted — when it comes to college application, doing something optional, such as an interview, may help increase admissions chances!
But it can put a lot of pressure on you since whatever you will come up with might spell the difference between an acceptance letter and a denial letter in the mail.
Worry not because here are some foolproof tips to help you in the recommendation letter writing process:
Plan the recommendation letter outline
There's no need to panic because your child will not be judged on your ability to write or your grammar.
And unless you are planning to throw your teenager under the bus for whatever reason, it's virtually impossible for a parent like you to single-handedly toss his or her chances of getting admitted out of the window.
Also, keep in mind that college admissions will appreciate the effort even though a parent recommendation letter is optional — as mentioned earlier, it may help boost your teen's chances of getting an offer to enroll.
Honesty is the best policy
What you will be writing is a recommendation letter and not a sales pitch. So, in other words, refrain from overselling your child. College admissions officers, anyway, will have an idea of whether or not you are lying on your recommendation as soon as they check out your child's application and put your letter into context.
Don't be afraid to show that your college-bound teener isn't the perfect student — there is no perfect student. But to be safe, focus on highlighting his or her strengths and achievements.
Research the college
Speaking of strengths and achievements, make sure that you get yourself acquainted with your child's first college choice before you start composing that letter of recommendation.
Knowing what the college looks for in students can help you determine which qualities and accomplishments of your high schooler you should emphasize in your letter of recommendation. For instance, if he or she is eyeing an engineering program, make sure that you talk about some of your child's STEM-related interests and feats.
Focus on the college applicant
Congrats on your graduating high schooler picking the right college for him or her! And when writing a recommendation letter, it can be easy for any parent to get carried away when talking about how their kids' chosen schools are such a good fit for them. So much so that, at times, they forget to put the spotlight on their teens.
Feel free to talk about how much you loved the campus tour or how many alumni members you know or how much you loved your time in it as a former student. But make sure that the main topic of your letter is your child.
Make the high school years the star
As a parent, it has been important to you every academic step your child took, from kindergarten to high school. But, generally speaking, a letter of recommendation should be anywhere from 400 to 500 words only. And it's a must to make sure that admissions officers get to know everything about your kid that's deserving of an acceptance letter.
While it's okay to mention a surprising or interesting anecdote before his or her high school days, see to it that the letter of recommendation will mostly talk about things that recently happened, in particular in high school.
Just Before You Write a Recommendation Letter for Your Child
College admissions experts highly discourage parents from writing their college-bound teens' letters of recommendation. And even if they want to pen the recommendations of their kids, the vast majority of institutions of higher education won't accept it — only letters from high school counselors and teachers are what they take.
But there are times when colleges and universities also ask applicants to submit optional recommendation letters, which, in some instances, parents themselves may write.
If the school your child is applying to allows an optional parent recommendation, write it!
However, just keep in mind the above-mentioned tips on how parents should write their graduating high schoolers' letters of recommendation in order to increase their chances of getting accepted.

Disclaimer: The views and opinions expressed in this article are those of the authors and do not necessarily represent those of the College Reality Check.