MIT or Stanford: Which One Will Catapult Your Career?
Many high schoolers who are getting ready for their college career often mistake Stanford University and the Massachusetts Institute of Technology (MIT) for Ivy Leagues.
Unfortunately, while both are prestigious and highly selective schools, they're not. Stanford and MIT, however, are considered Ivy Plus schools for having a lot of things in common with the Ivies.
Located in Stanford, California, Stanford is a private institution known for engineering, medicine and law. It also tends to attract degree-seeking students who are interested in liberal arts disciplines.
Meanwhile, MIT, a private university in Cambridge, Massachusetts, is known for engineering and physical sciences.
It's true that both Stanford and MIT admit high-performing students, especially those whose interests, passions and strengths lie in STEM subjects.
However, there are also a number of things that set these elite institutions apart from each other. Knowing what they are will allow you to determine which is more deserving of your enrollment deposit.
Stanford vs. MIT: Quick Background
Even though Stanford and MIT are currently some of the most popular institutions of higher education not only in the US but also on the face of the planet, they started from somewhere in the past.
Knowing their humble beginnings can give you an idea of how they have come a long way since their establishment.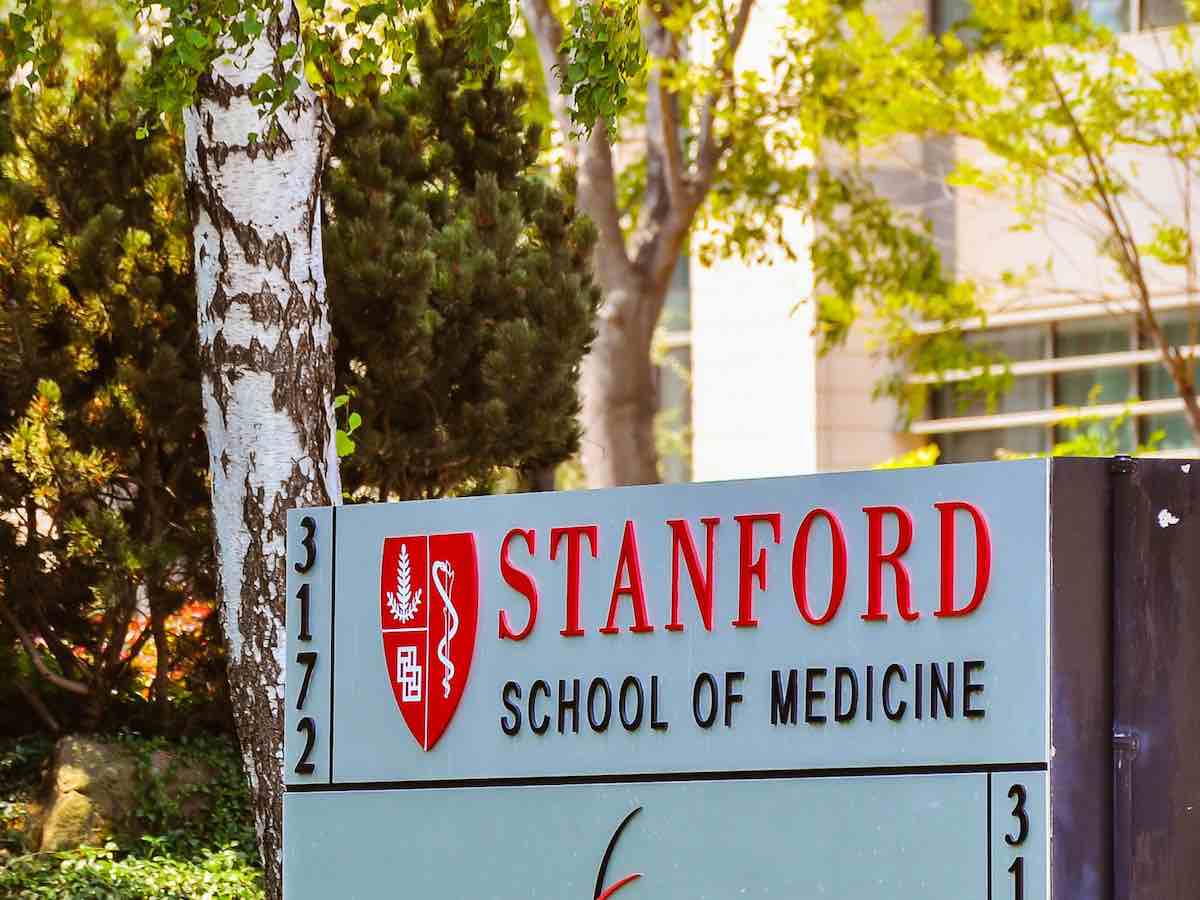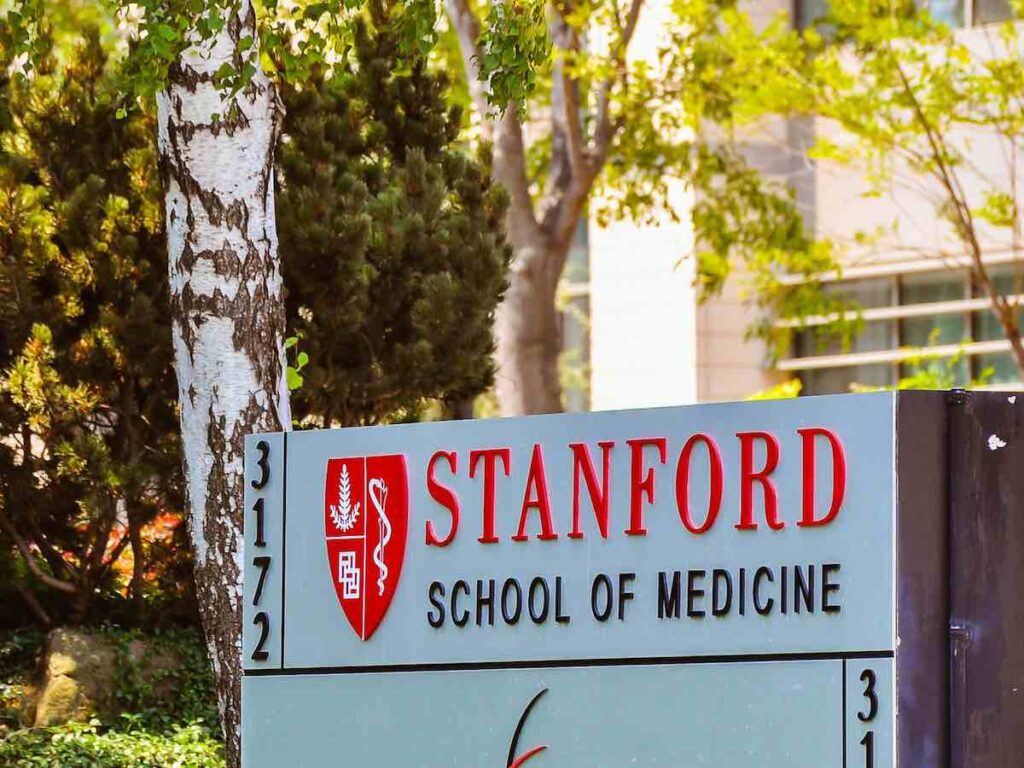 Stanford was co-ed from the very start
It was in 1885 when Stanford University was founded by Leland Stanford, who was a railroad magnate and California governor, together with his wife, Jane Stanford.
They officially named the institution Leland Stanford Junior University to honor their only child who died of typhoid fever at the tender age of 15.
However, its first class was held in 1891 — over 400 young men and women from California and elsewhere who were seeking adventure in the West were there to grab the opportunity to be a part of the pioneer class of a new university.
Stanford, from the get-go, aimed to be different by being co-educational when the norm back then was being single-sex.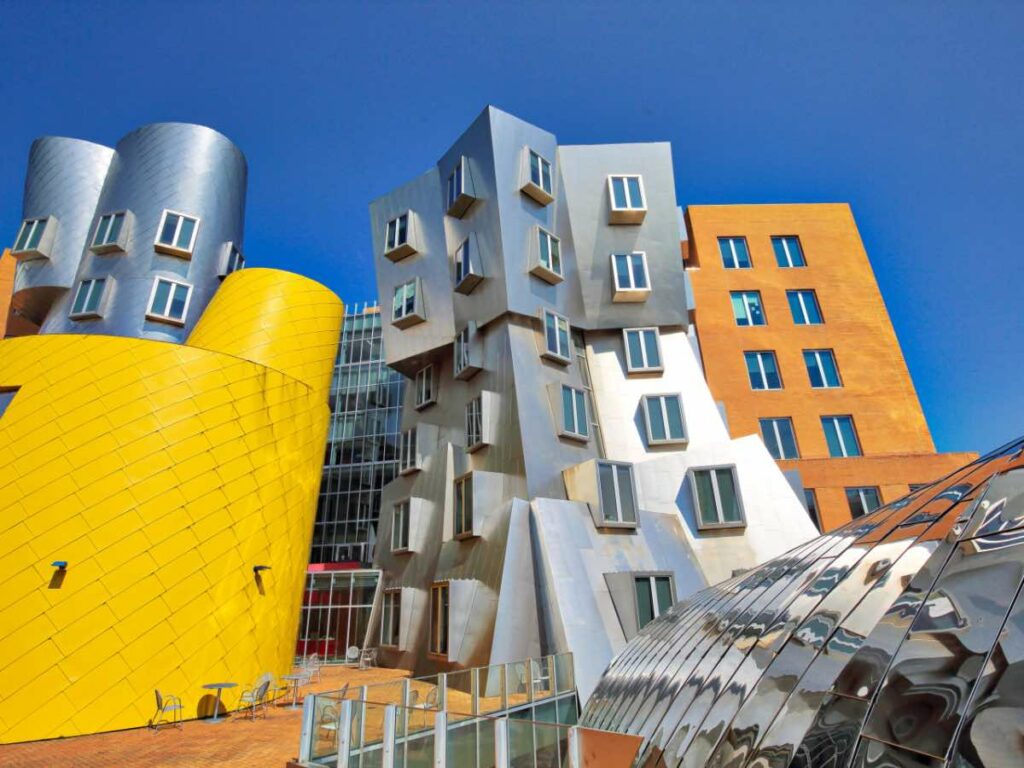 MIT aspired to be a new polytechnic institution
It was a couple of days before the Civil War started when the Massachusetts Institute of Technology was founded in 1861. After making plans and raising funds, finally, the institution's first classes were held in 1865.
William Barton Rogers was the founder of MIT. A professor at William & Mary, he envisioned a new polytechnic institute.
Rogers also served as the first president of MIT, which, during that time, occupied rented space in downtown Boston. It was in 1866 when the first building of MIT was erected in Back Bay.
MIT moved from Back Bay to Cambridge in 1916 during a 3-day alumni reunion.
MIT and Stanford in US and World Rankings
First things first: do not allow any college ranking site to tell you which institution you should attend.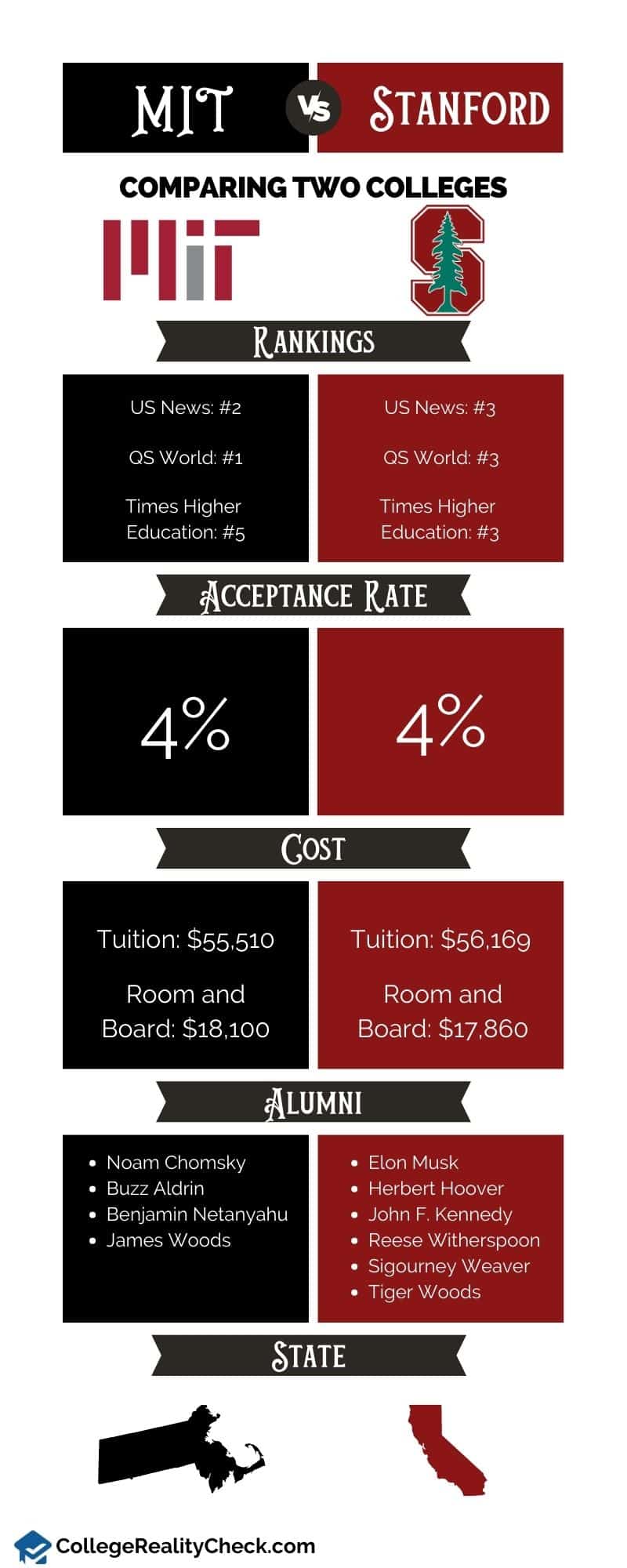 But feel free to take advantage of the pieces of information they offer in building a college list. It's also a wonderful idea to take a look at the methodology of each to determine which of them sides with your needs and preferences in a college.
MIT has a higher national US News ranking than Stanford
Based on the ranking methodology used by US News, MIT is a spot better than Stanford.
Stanford University is ranked by the popular college ranking site #3 in National Universities. It shares the spot with other prestigious institutions, Harvard University and Yale Universities, both of which are Ivy League schools.
MIT, meanwhile, is ranked by US News #2 in National Universities.
One is better than the other, depending on the global college ranking
Outside of the US and in terms of college rankings alone, Stanford and MIT tend to switch places.
Based on the World University Rankings by Times Higher Education (THE), Stanford is better than MIT on the global scene.
The Stanford, California-based institution sits in the #2 spot, which it shares with the University of Cambridge, a prominent school located in Cambridge, England and is considered the world's third-oldest surviving university.
On the other hand, MIT is in the #5 spot.
Stanford was #4 in THE's World University Rankings in the previous year. MIT, meanwhile, was #5. And in the World University Rankings, Stanford and MIT were in the #2 and #5 spots, respectively.
It's not just the global university rankings of THE many soon-to-be international college students check out but also those of QS World University Rankings, which used to work together with the latter.
For its World University Rankings, QS gives the #1 spot to MIT. On the other hand, Stanford is #3.
Highly ranked in their respective locations
Stanford University and MIT are located on opposite coasts of the US.
As far as the well-known college ranking site Niche is concerned, they tend to outshine many of the institutions of higher education found in their respective areas. So, in other words, they excel not only nationally and globally but also locally.
Niche ranks Stanford #1 in Best Colleges in California. It also ranks it #1 in Top Private Universities in California.
Other Niche rankings the elite school has include:
#2 in Most Diverse Colleges in California
#2 in Best College Athletics in California
#5 in Colleges With the Best Student Life in California
#9 in Best College Dorms in California
#23 in Best College Dorms in California
Meanwhile, Niche ranks MIT #1 in Best Colleges in Massachusetts and #1 in Top Private Universities in Massachusetts. And these are some other Niche rankings that the school has:
#1 in Best Value Colleges in Massachusetts
#2 in Best College Dorms in Massachusetts
#2 in Top Party Schools in Massachusetts
#2 in Most Diverse Colleges in Massachusetts
#20 in Safest College Campuses in Massachusetts
Admissions and Academics in Stanford and MIT
It's no secret that both Stanford and MIT are some of the most selective 4-year degree-granting institutions around.
Let's discuss what it takes for you to receive an acceptance letter from either of them as well as what to expect should you choose to attend any of these prominent American colleges.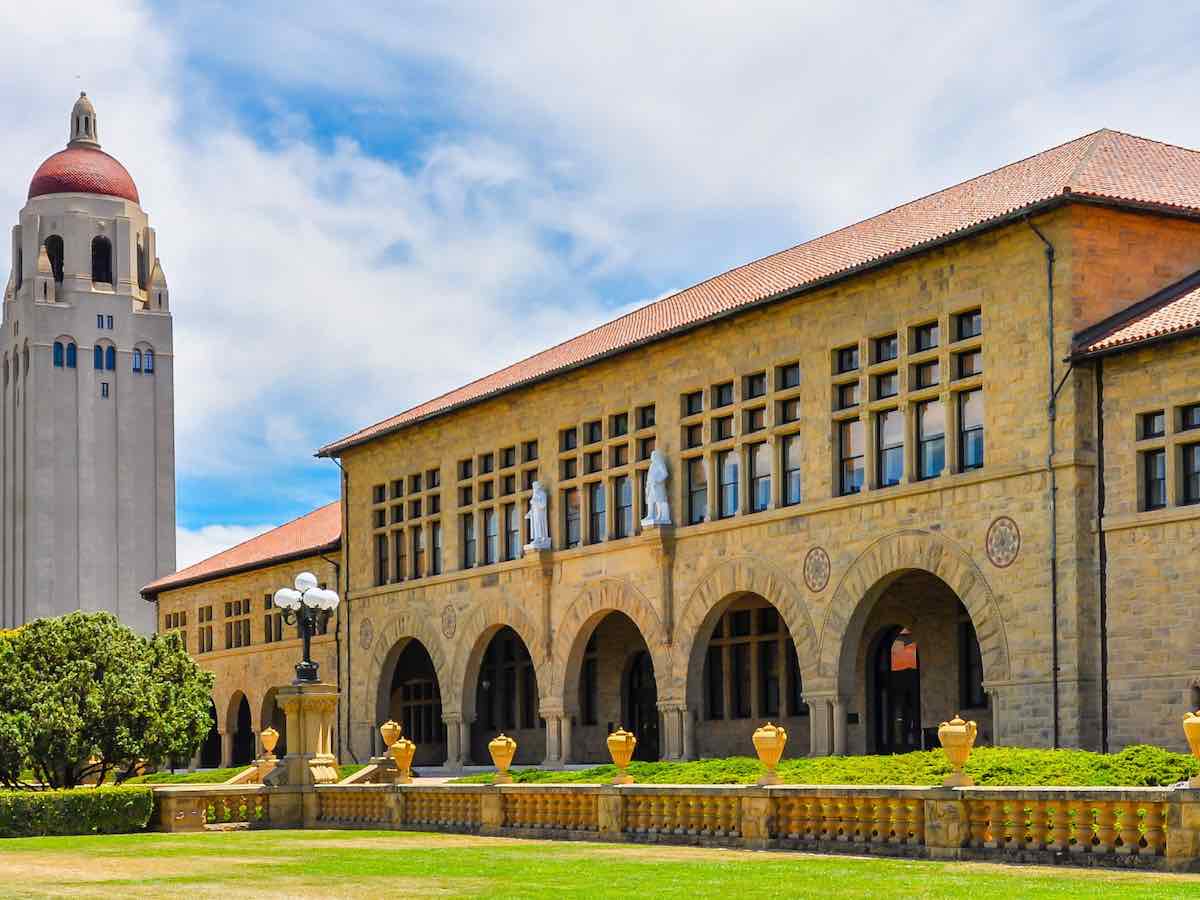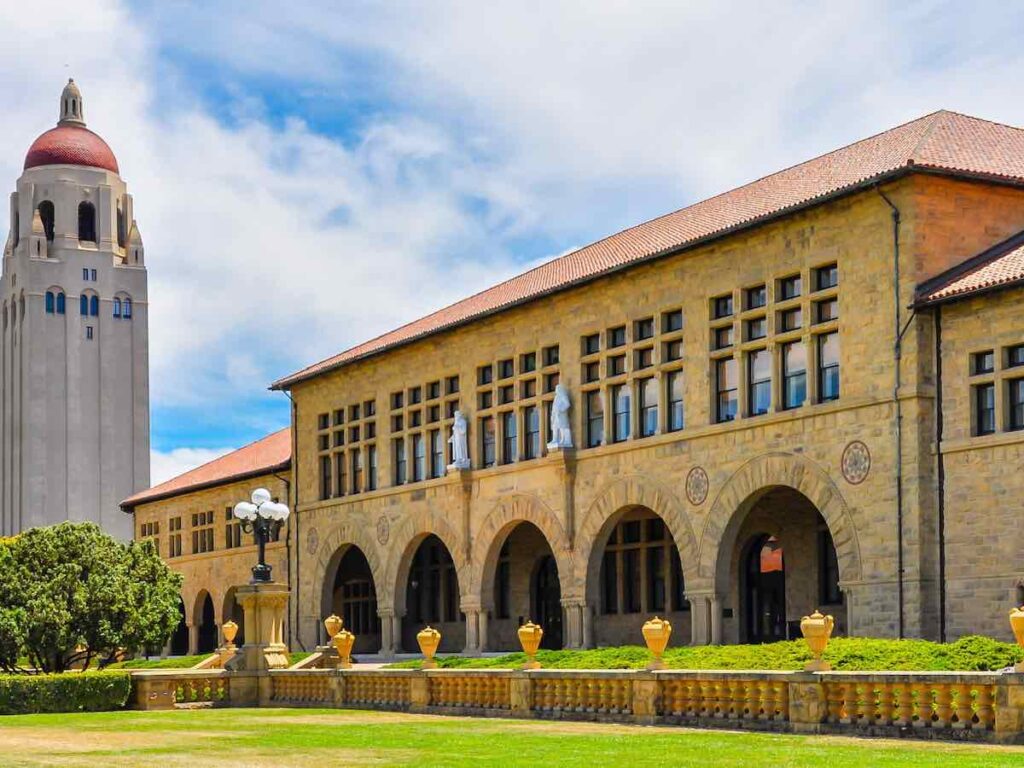 Application and Acceptance
Based on the previous year's admissions cycle alone, more students are interested in earning a bachelor's degree at Stanford University than at MIT.
As a matter of fact, over 55,470 applications were received by Stanford. Meanwhile, in the same admissions cycle, MIT received more than 33,790 applications, which was 2% higher than the previous year.
Still, the fact remains that only a very small fraction of all applicants are admitted to Stanford and MIT.
There are many things that make both institutions mistaken as Ivy League schools by a lot of high schoolers. And one of them is that Stanford and MIT share the same single-digit acceptance rate of 4%.
Needless to say, if you dream of attending either Stanford or MIT as an undergraduate student, having a phenomenal high school career is of utmost importance.
For instance, based on its most recent Common Data Set (CDS), as of this writing, 96% of applicants admitted to Stanford as freshmen students graduated in the top 10% of their high school class.
On the other hand, 100% of freshmen students admitted by MIT graduated in the top 10% of their high school class!
Even though they are both highly selective, luckily, Stanford and MIT themselves say that there is no minimum required GPA that students must meet for their applications to be considered.
However, it goes without saying that having a high GPA can help increase your chances of getting in.
At Stanford, for instance, about 75.10% of all admitted first-time, first-year students had a high school GPA of 4.0. According to MIT, meanwhile, competitive applicants generally have a GPA of at least 3.5.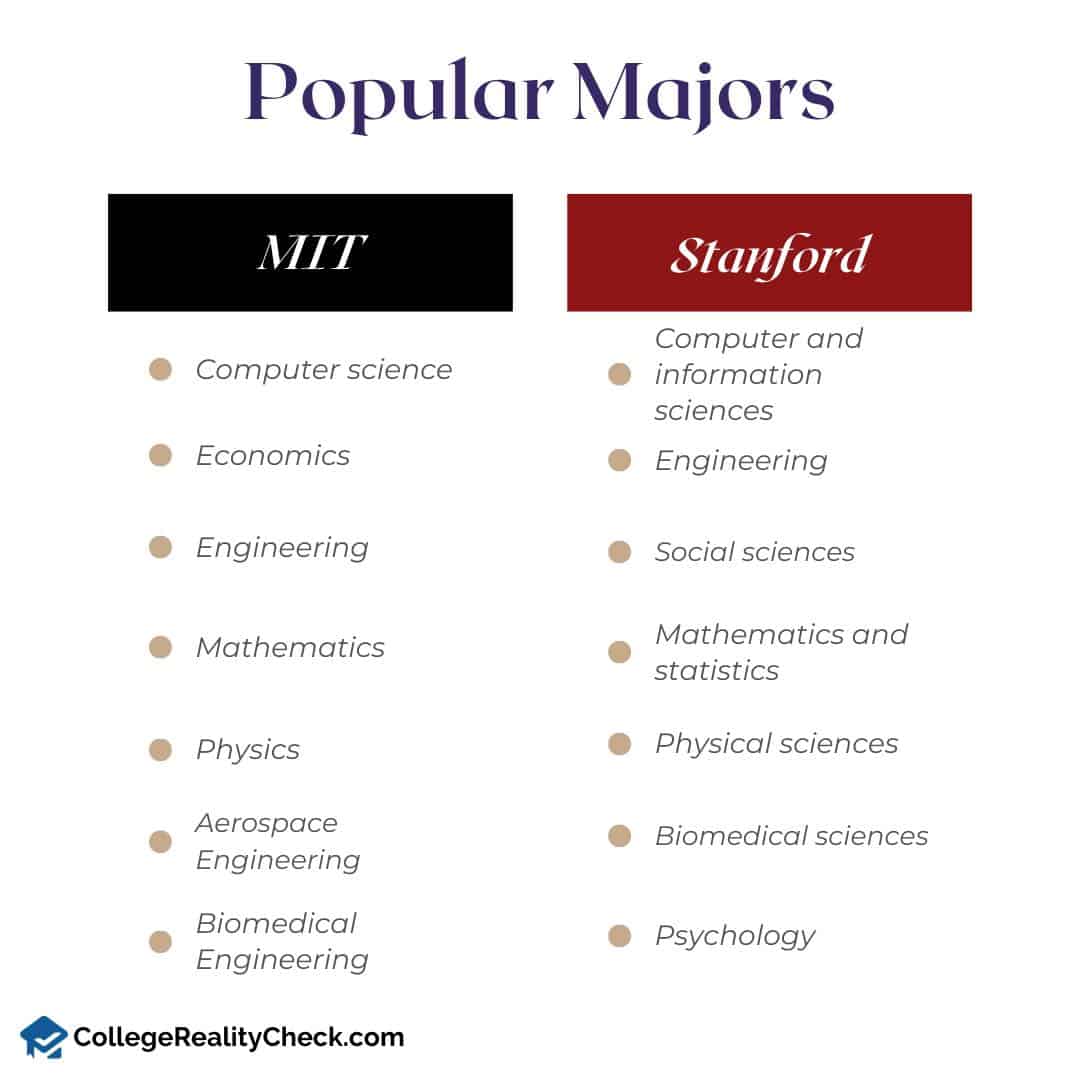 Majors and programs
Stanford gives its undergraduate students enough time to decide on a major — the deadline for declaring one is during the spring of their sophomore year. But they can commit to a major anytime during their first or second year.
And speaking of majors, Stanford's undergraduates can choose from a total of 67 options.
Given that the school is known for its engineering programs, many of Stanford's most highly ranked offerings are under the said discipline.
Some examples include aerospace, biomedical, chemical, civil, computer, electrical, environmental, industrial, manufacturing, materials and mechanical engineering.
Needless to say, engineering is one of the most popular majors at Stanford. Also sought-after ones include:
Computer and information sciences and support services
Biology
Cognitive science
Economics
English
Mathematics
Political science and government
Psychology
At MIT, most students declare a major during the second semester of their freshman year. The school requires all undergraduates to commit to a major by the end of their sophomore year at the institution.
Students can choose from 57 majors.
Just like at Stanford University, engineering programs are some of the most highly ranked at MIT. However, it also has high-ranking business programs such as accounting, entrepreneurship, finance, management and marketing.
The following are some of the most popular majors at MIT:
Computer science
Economics
Engineering
Mathematics
Physics
Aerospace Engineering
Biomedical Engineering
Retention and graduation rates
A high retention rate means that an institution of higher education is successful in keeping students invested enough in earning a bachelor's degree that they go back to the same school the following year to continue what they started.
Generally speaking, the higher the retention rate, the more satisfied students are with the school they are attending.
According to the National Center for Education Statistics (NCES), retention rates are the highest at the most selective colleges and universities.
It adds that the retention rate in selective schools was 96%. Meanwhile, at least selective schools, the percentage of those who went back was only 59%.
At Stanford University, up to 98.3% of freshmen students returned the following year as sophomore students. On the other hand, at MIT, around 98.0% of freshmen students enrolled as sophomore students the following year.
Cost of attendance
Many college-bound high schoolers find it terrifying to shortlist Stanford University or MIT because competitive schools like them not only admit a small fraction of all applicants but are also known to have steep asking prices.
Unfortunately for students from low-income families, they are not entirely wrong for thinking that.
Based on data provided by the Education Data Initiative, the average tuition at 4-year private non-profit institutions in the US amounts to $37,641.
The cost of tuition at Stanford is $56,169.
On the other hand, at MIT, the cost of tuition is $55,510, which is slightly higher than Stanford's tuition.
Besides tuition, Stanford also has a cheaper room and board cost: $17,860. The cost of room and board at MIT, meanwhile, is $18,100 — that's approximately 1.33% more expensive.
Students who are planning to go to Stanford or MIT should take room and board into account when determining the cost of college as all freshmen students are required to live on campus throughout their first year.
But, as always, there are exceptions, such as those who are married or living full-time with their parents or guardians residing in the nearby areas.
As expected from most other prestigious schools, 100% of the demonstrated need of students are met by both Stanford University and MIT by providing them with financial assistance.
Around 48% of freshmen students at Stanford receive need-based financial aid. On average, each one gets $62,500. On the other hand, about 59% of MIT's freshmen students receive need-based financial aid, each one getting about $57,084.
Campus and class size
Stanford University is larger than MIT in terms of both campus size and enrollment.
The top-tier school in Stanford, California has a suburban campus that's 8,180 acres big. Making this Hidden Ivy unique is that its massive campus is shared by a total of 7 schools.
It has a learning environment so beautiful that Niche ranks Stanford #26 in Best College Campuses in America and #5 in Best College Campuses in California.
As of this writing, the total number of students attending Stanford is 17,680. Of those, only 7,645 are undergraduate students, making up about 43.24% of the entire population.
Meanwhile, the Massachusetts Institute of Technology has a campus that measures 168 acres. And because it's located in Cambridge, Massachusetts, it isn't surprising that its campus has an urban feel. There are 190 buildings around, the architecture of each one serving as a reminder of the school's shifting priorities throughout its history.
In terms of population, there are 11,254 attending MIT — 4,361 or 38.75% are undergraduate students.
Around 68% of classes at Stanford have fewer than 20 students. On the other hand, about 70% of classes at MIT have fewer than 20 students. Both Stanford and MIT can impress with their low 5:1 and 3:1 student-to-faculty ratio, respectively.
Alumni members
The average salary of employed Stanford graduates 6 years upon initial enrollment amounts to $95,200 per year. After about 10 years from attending the elite school for the first time, their average annual salary is $122,900.
Some of the highest-paid holders of a bachelor's degree from Stanford are computer science majors, earning about $126,400 annually.
They are followed by economics majors ($80,900 per year) and mechanical engineering majors ($78,200 per year). Also high earners are those who majored in science, technology and society ($75,900 per year).
Here are some of the most notable individuals who graduated from or once attended Stanford:
Elon Musk
Herbert Hoover
John F. Kennedy
Reese Witherspoon
Sigourney Weaver
Tiger Woods
About 6 years from the time they enrolled for the first time, employed MIT graduates make an average of $100,800 per year. Their average annual salary climbs to $142,100 annually 10 years after enrolling.
Mathematics majors are some of the highest-paid alumni members of the prestigious school, making about $120,300 yearly.
Also making a lot of money include those who majored in electrical engineering ($116,600 per year), business ($88,700 per year), chemical engineering ($78,200 per year) and physics ($73,900 per year).
The following are some of MIT's most popular graduates or former attendees:
Noam Chomsky
Buzz Aldrin
Benjamin Netanyahu
James Woods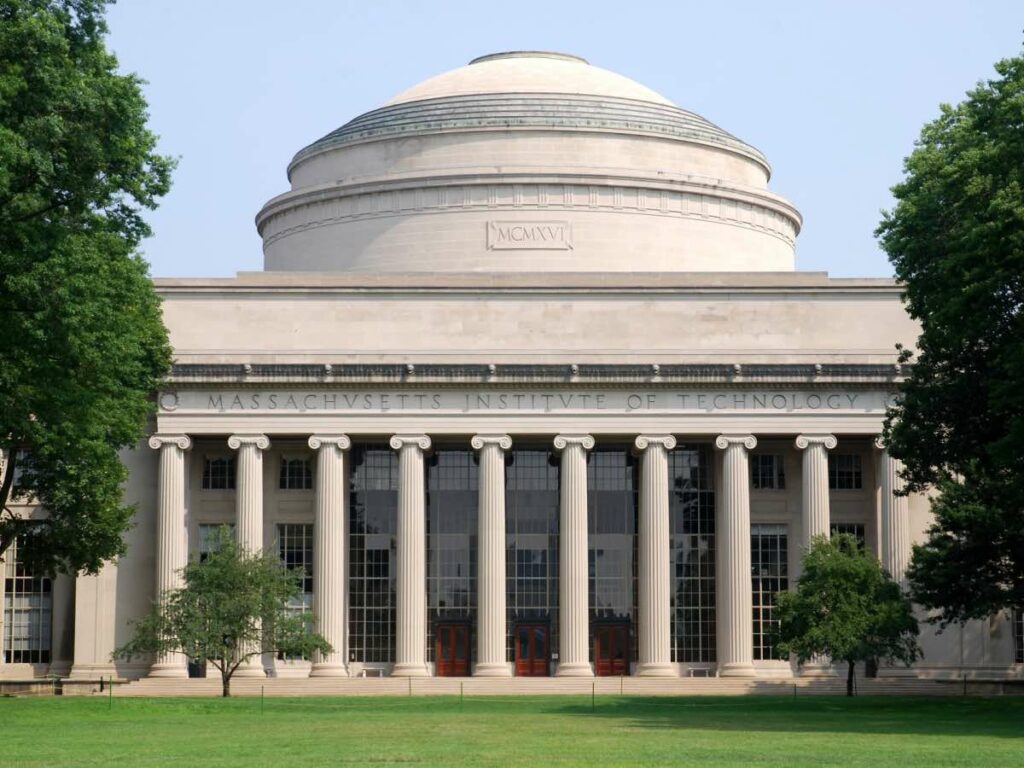 Faculty members
Niche ranks Stanford University #12 in Colleges with the Best Professors in America and #2 in Colleges with the Best Professors in California.
The same popular college ranking site, meanwhile, ranks the Massachusetts Institute of Technology #19 in Colleges with the Best Professors in America and #2 in Colleges with the Best Professors in Massachusetts.
According to Niche itself, it ranks colleges in terms of the quality of professors based on key statistics, student reviews and data obtained from the US Department of Education.
The site Rate My Professors gives professors at Stanford a rating of 4.6 (good), which is the average of 96 ratings. MIT's professors, on the other hand, get a rating of 3.9 (good), which is the average of 54 ratings.
MIT vs. Stanford: Demographics and Diversity Stats
Because you will have to spend the next 4 to 6 years of your life on the campus of either Stanford or MIT, it's just right to have a much better idea of what your college life would be like.
Here are some of the most important figures about their studentry you need to know:
Programs and classes
None of the undergraduate students at Stanford are enrolled part-time. So, in other words, all of them are taking not less than 12 credits per year. Meanwhile, around 10.71% of all its graduate students are enrolled part-time.
At MIT, a total of 127 undergraduates are enrolled part-time, making up about 2.91% of all its undergraduate population. On the other hand, around 1.84% of the school's graduate students are enrolled part-time.
Gender Diversity
There are more female students at Stanford than male students — 51% vs. 49%. In contrast, there are more male students attending MIT than female students — 52% vs. 48%.
Ethnic diversity
Underrepresented and minority groups, collectively, make up the majority of the student body at Stanford and MIT.
At Stanford, around 72% of the entire population consist of minority students. They are made up of 25% Asians, 18% Hispanics, 7% Blacks and 1% American Indians. Around 10% of them are multi-racials.
Only 28% of students attending the high-status institution are Whites.
Meanwhile, about 67% of the studentry at MIT consist of minority students. The breakdown is as follows: 33% Asians, 15% Hispanics and 7% Blacks. About 10% are multi-racials, while around 2% are unknowns.
At MIT, only 24% of all attendees are Whites.
International students
Due to the fact that both Stanford and MIT are highly ranked global institutions by THE and QS World University Rankings, it isn't surprising why they tend to attract a lot of degree-seeking students from outside the US.
Respectively, the percentages of international students enrolled at Stanford and MIT are 11% and 10%.
Choosing Between Stanford and MIT
Stanford University and MIT have a lot of things in common— they are highly prestigious and selective and their engineering programs are some of the best around. And that is why it's very much likely for you to be able to turn your dream STEM career into a reality no matter which of them you end up choosing to attend.
But remember to make the most out of your stay at Stanford or MIT because, in the end, it's not the school that is key to your college and professional career success but what you do as an undergraduate student.
Read Also:

Disclaimer: The views and opinions expressed in this article are those of the authors and do not necessarily represent those of the College Reality Check.