Which College Majors are Considered the Most Respected and Prestigious?
Not all college majors are cut from the same cloth. Some involve courses that are more challenging, while others take a longer time to complete. And then there are also those that cost so much more than the rest. More often than not, the hardest, longest and costliest majors to complete lead to some of the most respected careers.
Looking to become a revered professional in the community and wondering which major you should declare?
In this post, I will talk about some college majors that tend to get the most respect and admiration from people — fulfilling the requirements for the conferral of a bachelor's degree can pave the way for an esteemed job.
But it's important to keep in mind that it's not just the major you opt for or the job title you hold that can earn you the respect that you are looking for — it's also a must that you build an image and demonstrate actions that are worthy of the approval and appreciation of the rest of the community.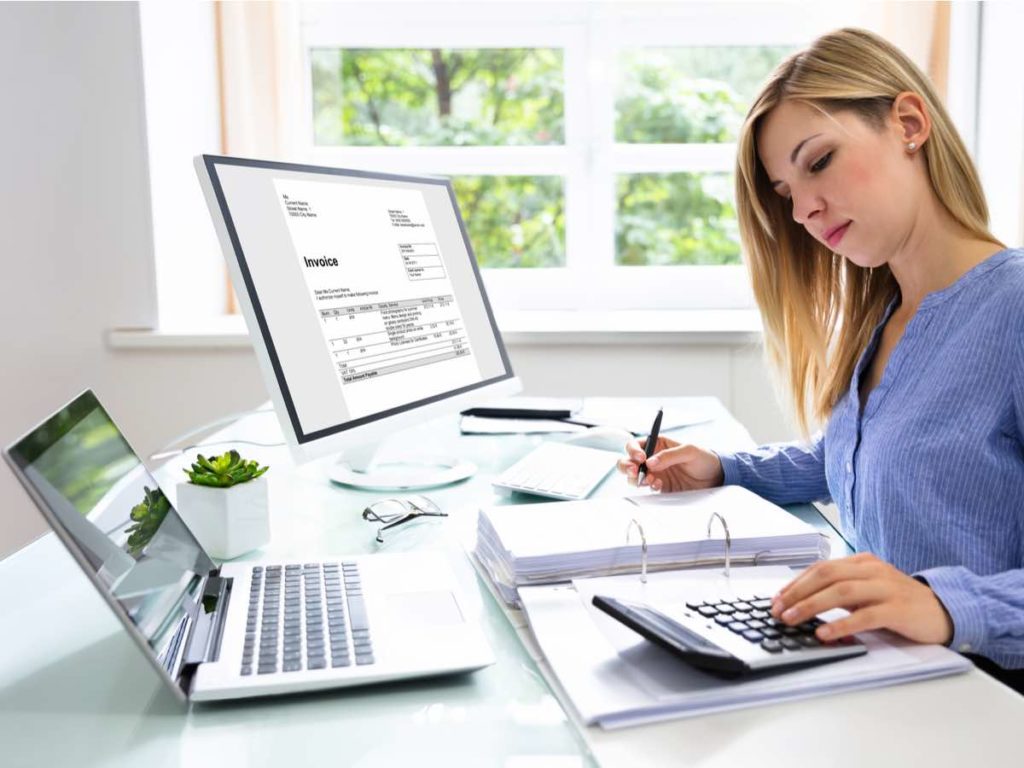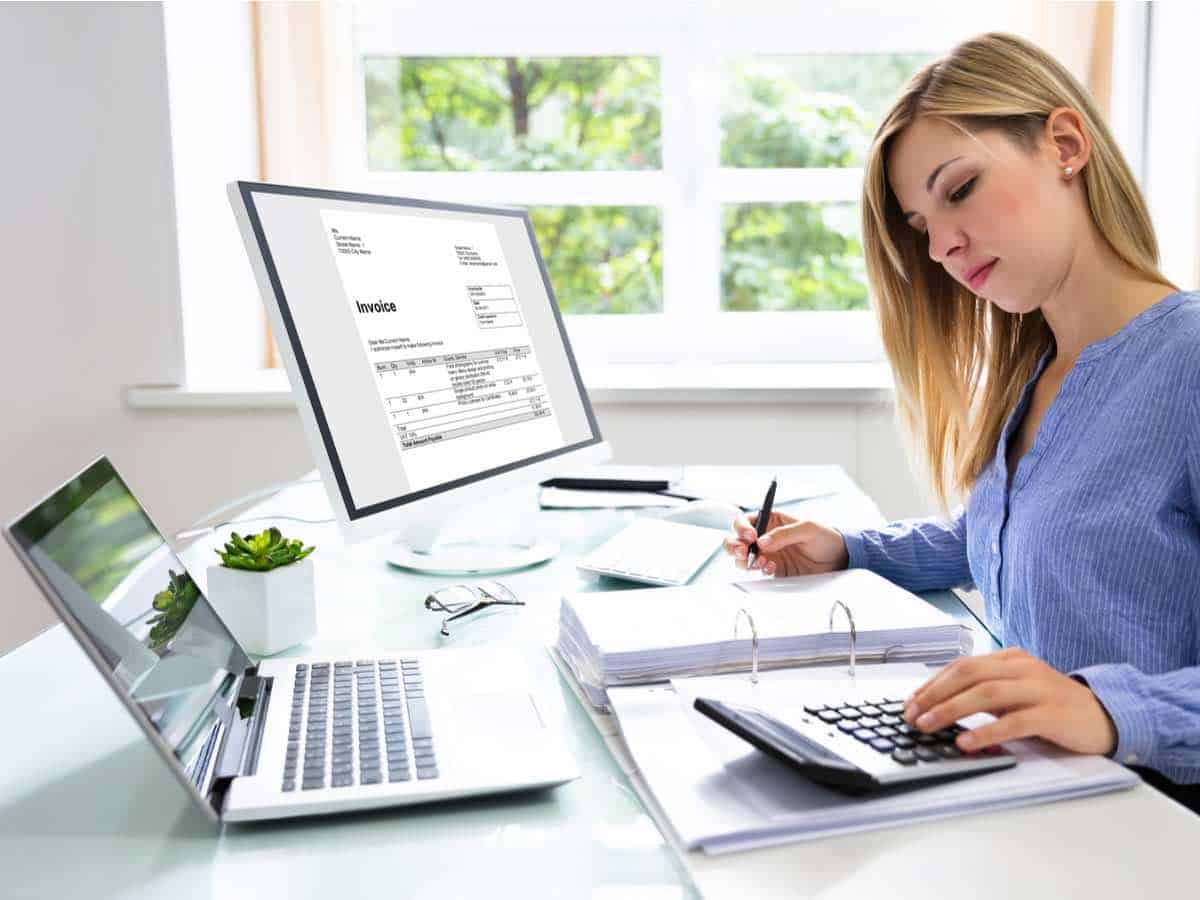 Accounting
Median pay: $77,250 per year
Projected job growth rate: 6%
It is said that accountants are some of the most respected professionals in the realm of business and their profession is considered one of the most trustworthy, too.
And because the coursework can be complex and technical which calls for a demonstration of tremendous concentration and attention to detail, accounting majors are just as revered.
Refrain from thinking that a bachelor's degree in accounting will limit you to being an accountant. With it, you can be just about anything from an auditor, bookkeeper, financial analyst, controller to tax manager.
Chemistry
Median pay: $79,760 per year
Projected job growth rate: 6%
A typical day for chemists involves experimenting with all sorts of chemicals in the lab in order to develop new products and improve existing ones in an attempt to better everyone's lives.
As such, it's no wonder why a lot of respect and appreciation are thrown the way of these hard-working and passionate scientists.
Being one of the most difficult of all hard sciences, chemistry is one of the most challenging majors around. So much so that it ranks #1 in the hardest science college majors.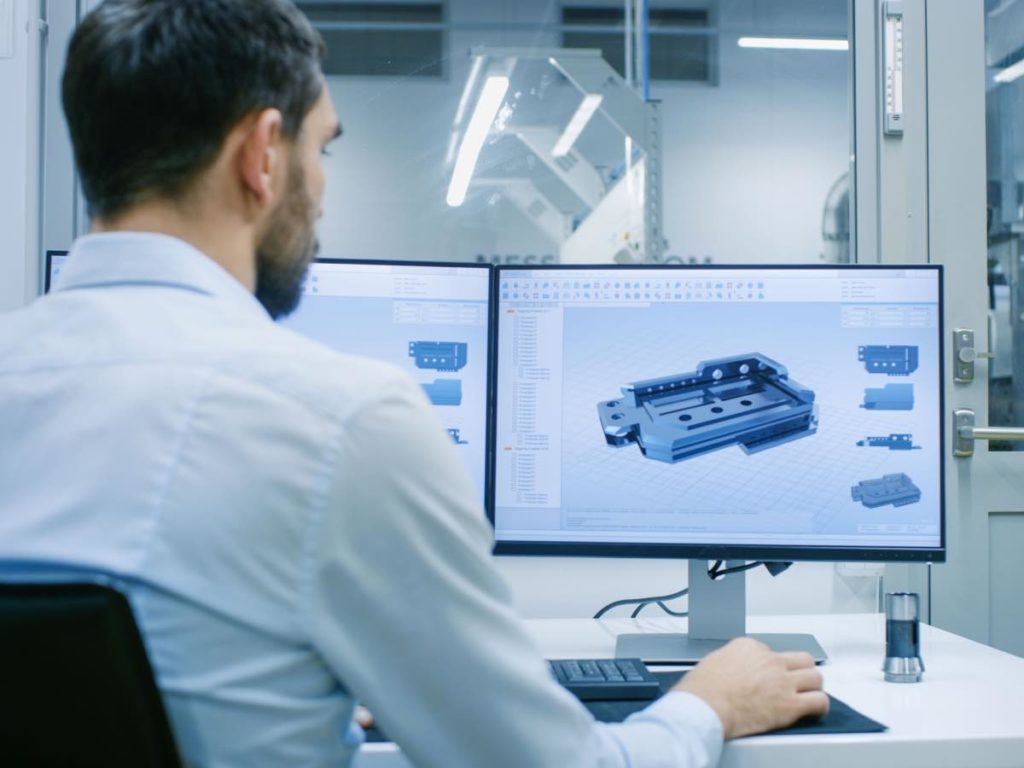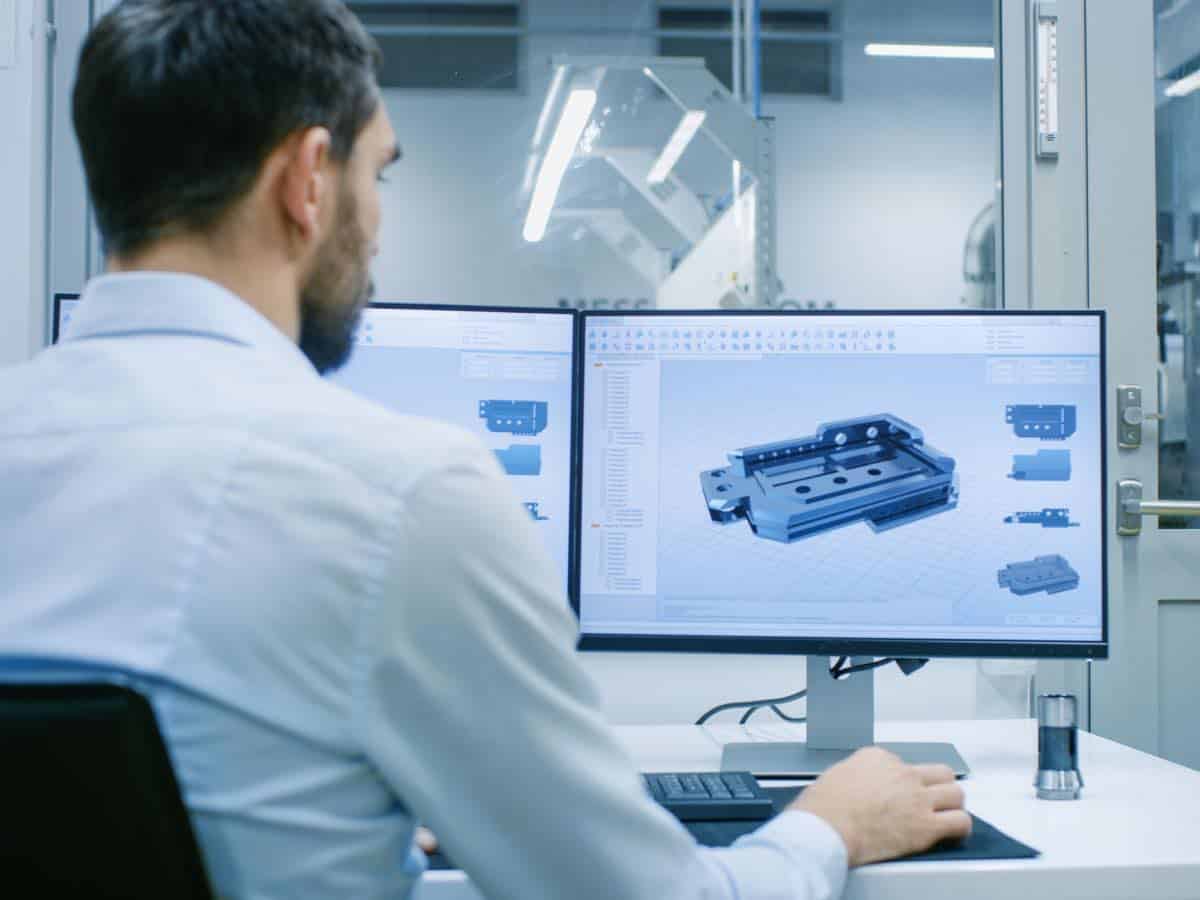 Engineering
Median pay: $88,050 per year
Projected job growth rate: 7%
Everyone is well aware of the fact that engineering is notorious for being an extremely difficult college major.
No matter if civil, mechanical, electrical, industrial or biochemical engineering, it can give undergraduates majoring in it quite a challenge.
And those who are willing to subject themselves to such stress and trouble are certainly worthy of admiration.
And because engineers solve all sorts of problems across a range of fields and industries by improving existing solutions and also coming up with innovative ones, they are regarded highly by all.
Computer Science
Median pay: $93,000 per year
Projected job growth rate: -10%
It's no secret that computer science majors are considered nerds by many.
But given that computer science is a part of the STEM field and usually has the lowest acceptance rate among all programs, it's for certain that those who are majoring in them are commonly seen, too, as some of the brightest and coolest kids on campus.
Computer programmers, software developers, web developers, UX designers, systems architects — the job titles computer science majors earn are some of the most respectable sounding as well.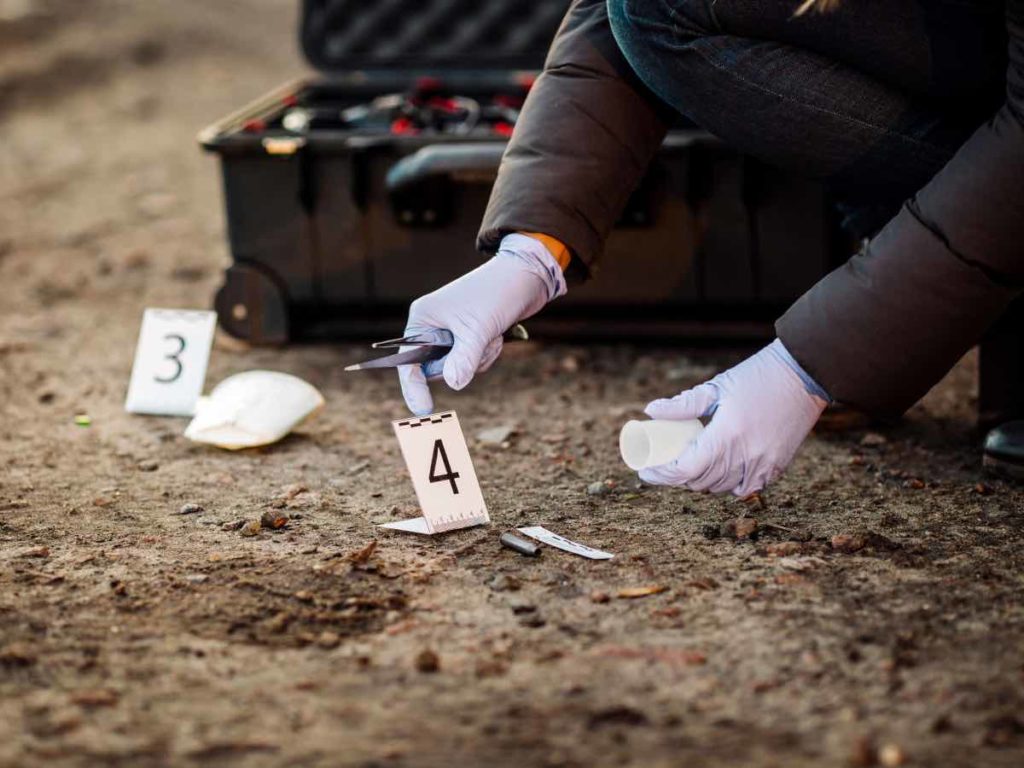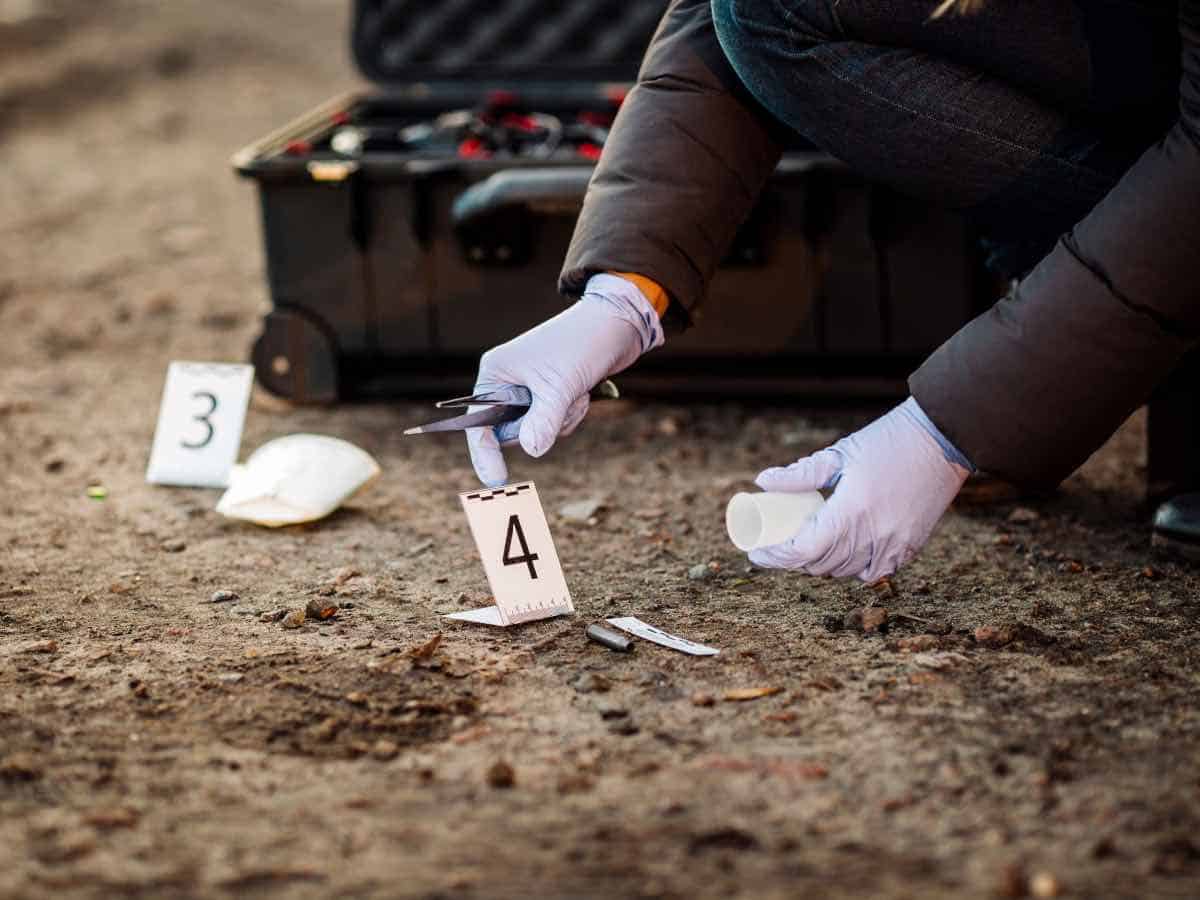 Criminal Justice
Median pay: $66,020 per year
Projected job growth rate: 3%
Police officers — they are what most criminal justice majors become after graduation. And because what they do in life is both dangerous and noble, everyone can't help but treat them with respect and courtesy.
Other careers that criminal justice majors can pursue include correctional officers, probation officers, criminal profilers, crime prevention specialists and narcotics officers. Some become private investigators and homicide detectives.
If these dignified job titles do not command respect, then I don't know what else do.
Education
Median pay: $61,820 per year
Projected job growth rate: 5%
Teachers are some of the most respected professionals.
Well, depending on who you ask.
Generally, college graduates, older people and parents respect teachers more than non-college graduates, younger people and those without kids.
Teachers in China and Malaysia enjoy the highest status, while those in Japan, Brazil and Israel are regarded with the least admiration.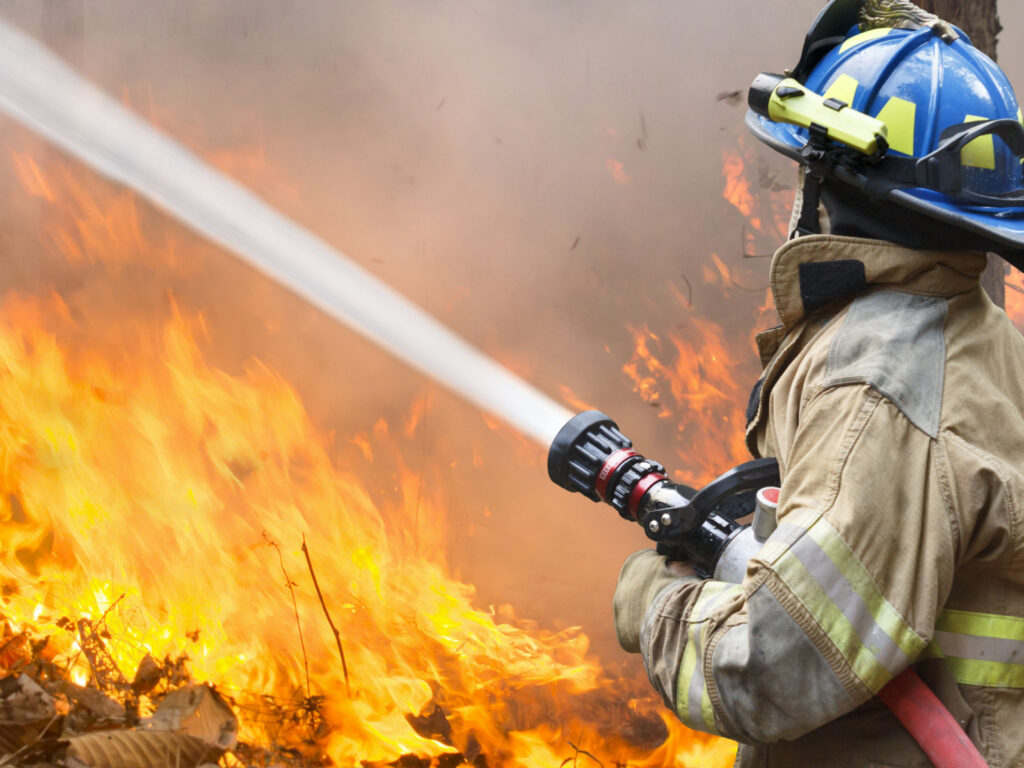 Fire Science
Median pay: $50,700 per year
Projected job growth rate: 4%
Students majoring in fire science can take on an assortment of jobs that have something to do with dealing with fire. Some of them are firefighters, wildland or forest fighters, fire marshals and fire investigators.
And because all of them risk their lives in order to keep everyone else out of harm's way, people can't help but give them much-deserved respect and appreciation.
What's so nice about earning a bachelor's degree in fire science is that it can help you obtain managerial and supervisorial positions in various fields that have something in common: fighting and preventing fires.
Law
Median pay: $127,990 per year
Projected job growth rate: 10%
There are a number of reasons why law school students gain so much admiration. For one, they are not afraid to take on the challenges of a very difficult program.
Second, completing a law program doesn't come cheap – the average tuition at law schools in the US amounts to $45,990 per year.
Of course, there's the fact that graduating from law school and passing the bar exam allow you to have a respectable and high-paying career — being a lawyer is the second-most respected position after being the one I will discuss next.
Read Also: 15 Best Minors for Law School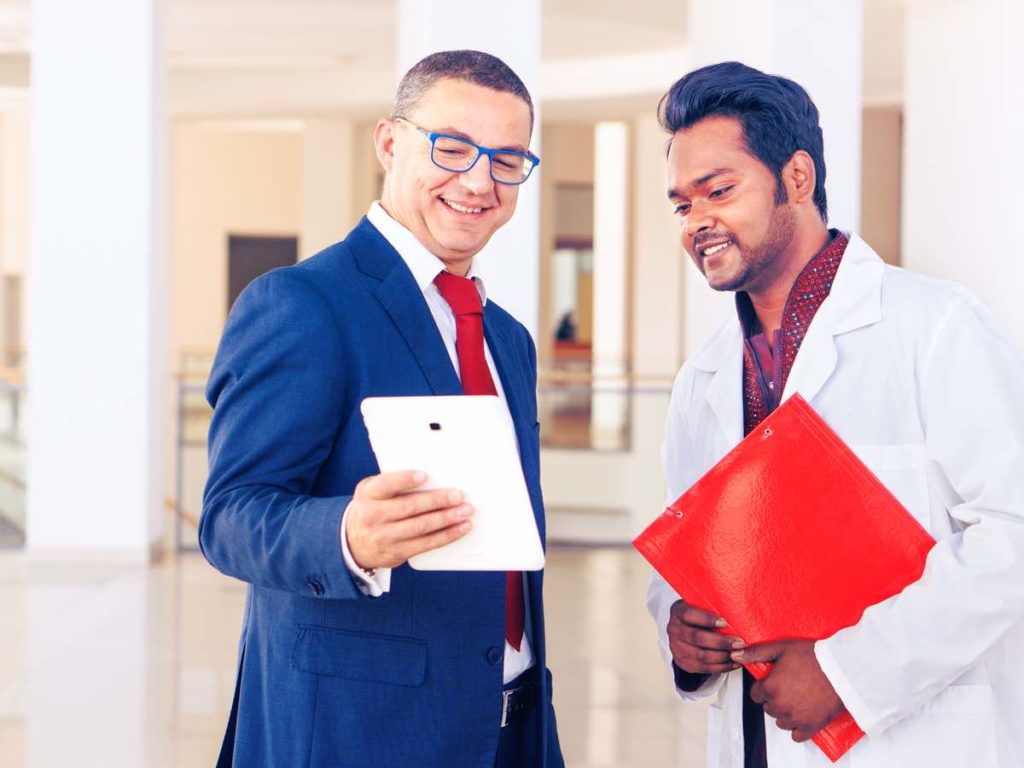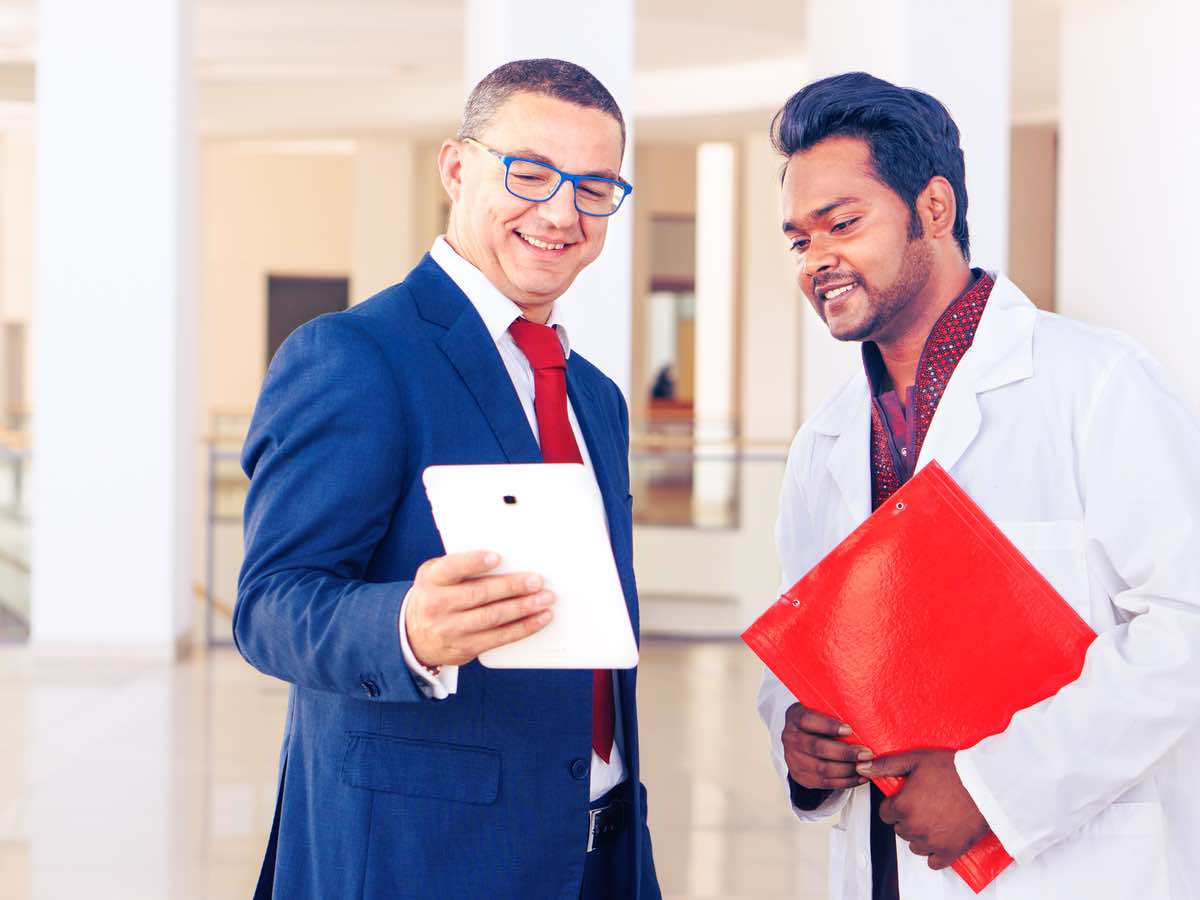 Medicine
Median pay: $208,000 per year
Projected job growth rate: 3%
One listing of the most respected careers after the other will tell you that doctors are some of the most esteemed professionals on the face of the planet.
The reasons are obvious: they had spent a great deal of their time, energy and money on attending medical school and they heal people and make them feel better, often getting paid a hefty sum of cash in return.
Despite being enrolled in a difficult program, the average dropout rate at medical schools is only 10%. Elsewhere and in other programs, that's around 24%. Being able to commit to a difficult medical program is definitely worthy of respect!
Military Science
Median pay: $66,341 per year
Projected job growth rate: 5%
Although it's true that the percentage of Americans who have a great deal of trust and confidence in the military has dropped from 70% in 2018 to 56% in 2021, according to a survey by the Ronald Reagan Institute, the armed forces remain to be at the top of the list of the most respected institutions in the entire nation.
Besides, majoring in military science at some of the country's top military academies is no easy feat — at the US Military Academy at West Point, for instance, the acceptance rate is only 11%, which makes it a most selective college.
Nursing
Median pay: $77,600 per year
Projected job growth rate: 6%
According to a report by Carson-Newman University, nurses are regarded by the general public as honest and caring professionals. What's more, nurses tend to exhibit a more positive attitude toward shared education and teamwork compared to doctors.
Due to all this, it's no wonder why nurses get so much admiration. And nursing majors are treated with the same amount of respect for aiming for one of the noblest and most selfless careers out there.
Psychology
Median pay: $81,040 per year
Projected job growth rate: 6%
There is no denying that psychology is one of the most popular majors among undergraduate students.
It's one of the most respected, too, opening doors for a number of career opportunities that range anywhere from researcher, teacher, human resource manager, fundraiser, job analyst, social worker, counselor to, of course, psychologist.
Contrary to popular belief, psychology is a hard major, too — it covers a broad range of topics and requires students to utilize research, statistics and critical and analytical thinking skills.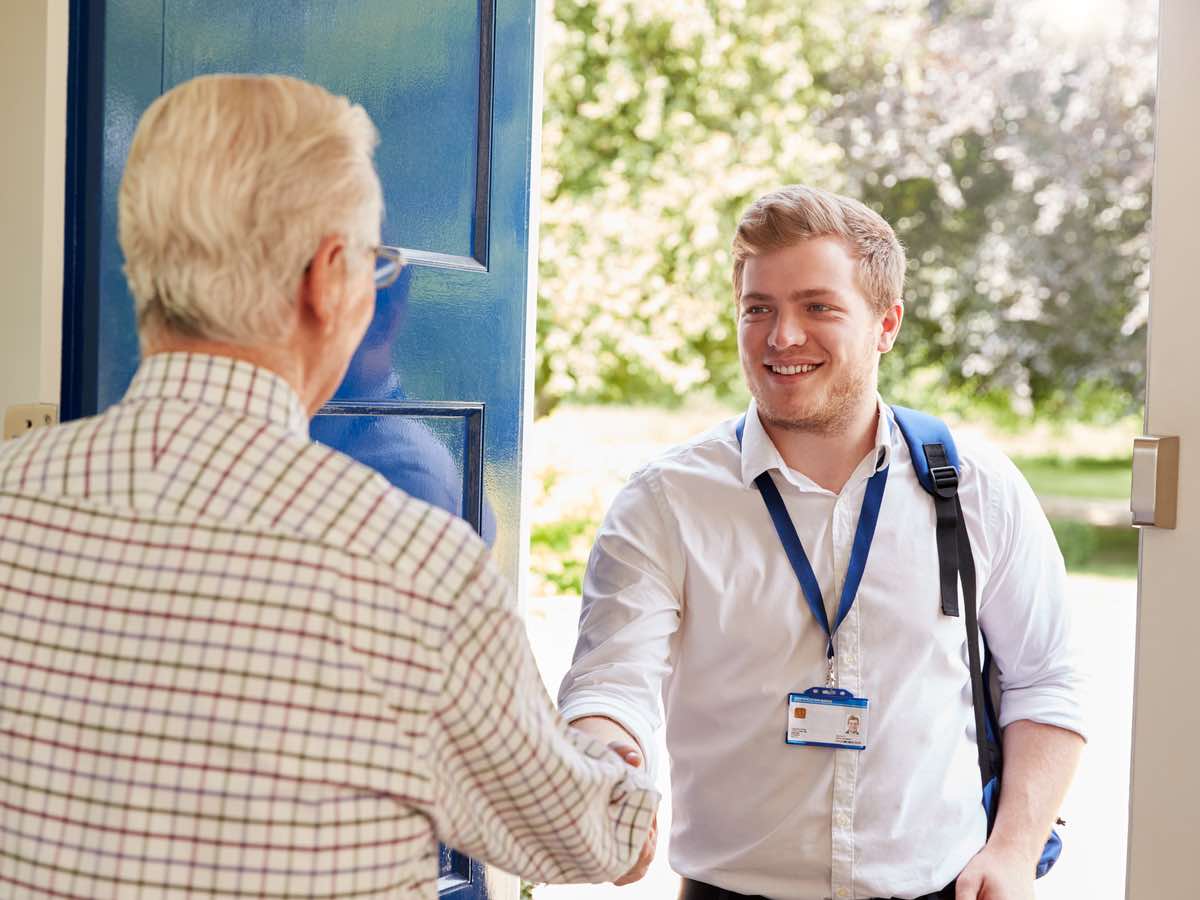 Social Work
Median pay: $50,390 per year
Projected job growth rate: 9%
Provide solutions for people who are facing challenges to give them better lives and sometimes even save their lives at times — such is what social workers do day after day.
Many situations they help with also require tough decision-making skills and empathy at the same time. Due to all this, it's no wonder why they get the admiration of many in the community.
Majoring in social work allows you to have careers other than being a social worker itself. Some of the most common examples include a counselor, life coach, education consultant, human services specialist and probation officer.
Can You Get Respect No Matter Your Major or Job?
Getting admired for what you do allows you to find satisfaction and fulfillment in whatever it is that you are doing. Also, it can be a contributing factor to your overall happiness and well-being.
But, in most instances, what you do is not the only thing that can command respect but also how you do it.
Want to end up in a profession where everyone reveres and values you?
Then opt for any of the most respected college majors we discussed.
However, it's no secret that you should also pick one that matches your personality, traits and interests. Good news: winning the respect of everybody is possible no matter the major — even the ones excluded in the list given above!
According to a survey by Zety, which offers resume building and free professional advice online, the following are the different factors that make a job respectable and the percentage of people who view them as important:
Caring for others – 87%
Trustworthiness – 86%
Being essential to society – 85%
High level of intellect required – 80%
High level of education required – 72%
High level of physical activity required – 69%
High income – 65%
High level of prestige – 60%
Having power over others – 55%
Clearly, the most respected majors we talked about earlier lead to jobs that tick many or most of the above-mentioned factors that are deemed by many as those that make a career worthy of their respect.
Limiting yourself to those majors just to be respected, fortunately, isn't really necessary.
That's because you can earn the admiration of others no matter the profession that can result from the college major of your choosing. All you have to do to generate respect regardless of what you do is keep the following in mind:
Be confident
Having self-confidence allows you to trust yourself, which then makes it easier for others to put their trust in you.
No matter how small or big the money you make or the impact you have on society with the kind of career you have, doing what you do with conviction and being certain of your abilities can make you a respectable individual.
And being confident is good not only for getting a positive image but also for reaping satisfaction and success in your profession.
Here are some quick tips on how to build your self-confidence:
Count your achievements
Consider things you're good at
Set some goals to achieve
Talk yourself up
Keep having hobbies and passions in life
Do a great work
Whether you are a lawyer or a social worker, doing what you do exceptionally well makes you worthy of everyone's respect and appreciation.
Being a complete standout in your field or industry, needless to say, is essential for the attainment not only of success but also of high opinions about you that can keep you inspired and motivated.
Of course, to be able to do your absolute best, you have to love what you are doing as a profession.
This means picking the right college and, more importantly, the right major. After all, in most instances, it's your postsecondary experience that paves the way for your future career.
Getting the best job that inspires you to give it your best shot each and every time, it goes without saying, starts with doing your best as a college student.
And when you do, things will fall into place — you will shine in your chosen major, you will attract phenomenal career opportunities and you will be respected in your chosen arena.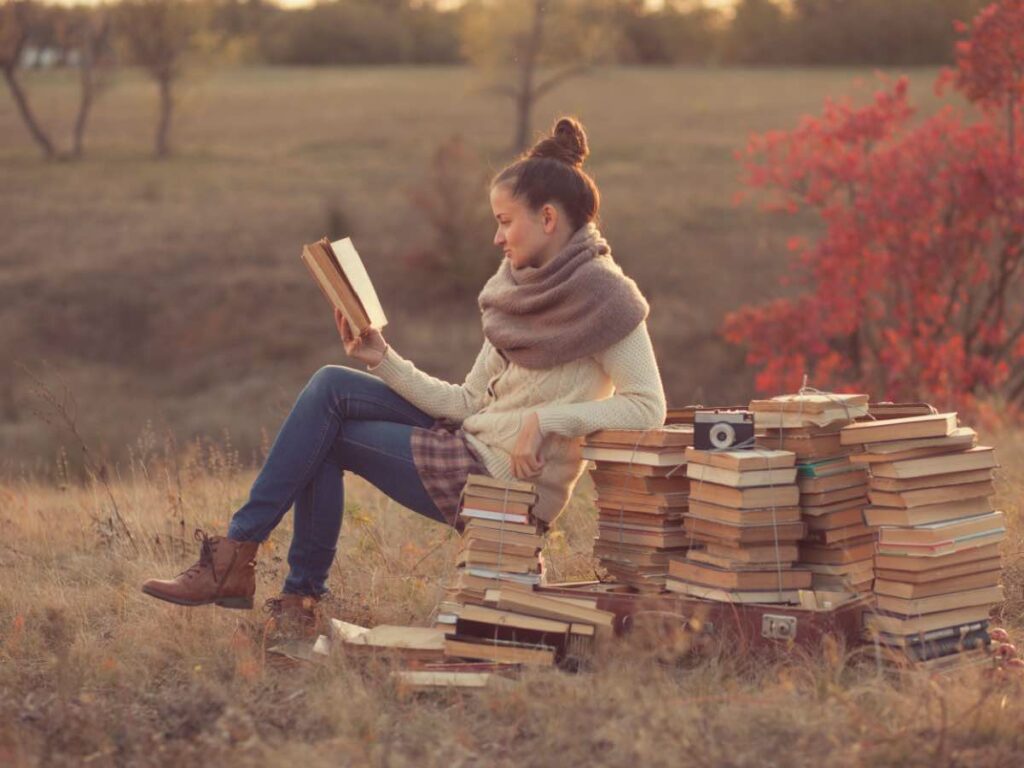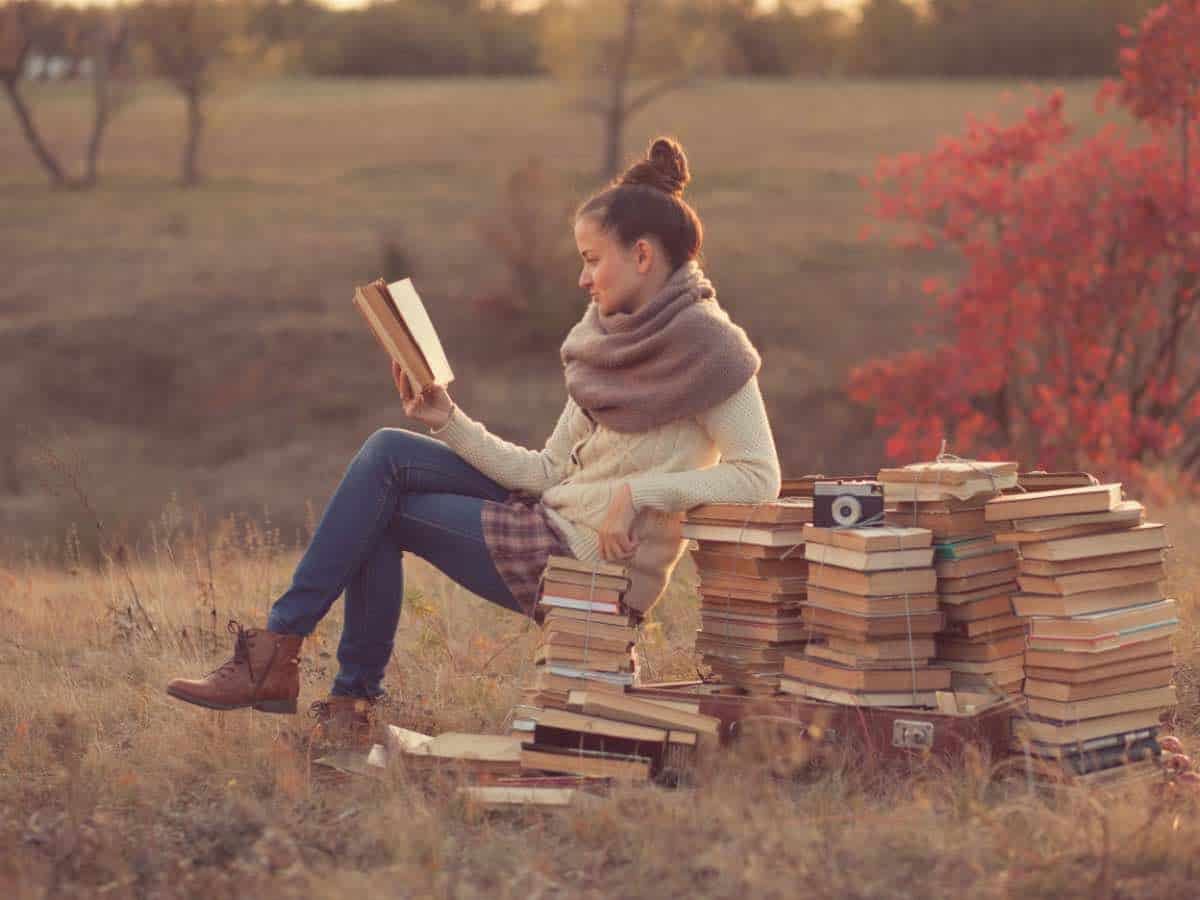 Keep learning
A spiritual teacher, Vernon Howard, once said: "Always walk through life as if you have something new to learn and you will." So, in other words, you should always keep your doors open to acquiring new information and skills.
Regardless if obtained through interaction with your customers or clients or by completing an online course or participating in a seminar or workshop, adding something fresh to your roster of knowledge, talents and achievements every now and then can prove to be beneficial to your career as well as you as a person.
Shunning improvements and innovations stunts growth, which is pivotal to long-term career success.
And if the goal is to keep on having the trust and respect of people, in particular those that serve as the very lifeblood of what you do for a living, it's therefore important that you keep looking for ways to improve your career and performance.
Lend a hand
According to a report by Entrepreneur, one of the 7 ways to earn more respect is by always being ready to provide a helping hand or listen whenever they are needed or there's an opportunity to help.
And to be able to help or lend an ear as much as you possibly can, more often than not, you will have to step foot outside your career or professional expertise.
For instance, you may do volunteer work. Nothing can make you earn the appreciation and approval of others more than them seeing you doing something nice without expecting anything in exchange.
Donating or raising funds — such an act of helping others can help you earn lots and lots of respect.
What's so nice about giving something back to the community is that it can also allow you to widen your perspective and gain new skills, all of which you can utilize for the betterment of your career.
Read Next: Top Great Careers for Antisocial People

Disclaimer: The views and opinions expressed in this article are those of the authors and do not necessarily represent those of the College Reality Check.