Do Online Colleges Accept Anyone?
So, you have heard about the many perks that come with attending an online college. But someone you know must have mentioned at one time that just about anyone can become an online student, including someone with a low high school GPA or not really serious about earning a college degree.
And now you may be wondering if this is true and whether or not it can give your resume a bad rep.
Online colleges, including those with an open admissions policy, do not accept just about anyone who applies. In order to gain admission, applicants must meet minimum requirements. At open admissions online schools, typically, a high school diploma or an equivalent is what hopefuls should submit.
If you are seriously considering attending an online institution but fear that the ease of getting admitted to one can lessen the value of the resulting degree, don't stop reading now.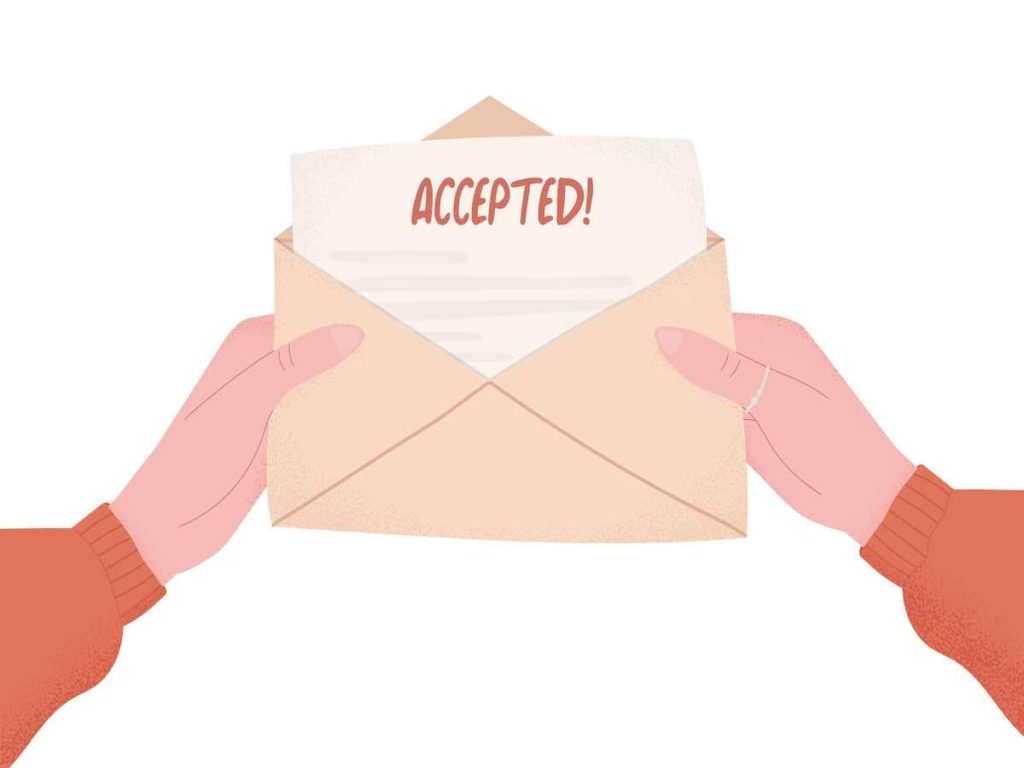 What are the Prerequisites for Enrolling in an Online College?
Different online colleges require students to submit different requirements and supporting documents for their applications to be considered. Generally speaking, however, online institutions have fewer prerequisites since most of the applicants are professionals or have gone to college before.
No matter how low or high the acceptance rate of an institution of higher education offering online programs, one thing remains true: there are certain things applicants must submit.
Just like at traditional colleges and universities, the things to provide can vary tremendously.
It's also very much possible for the prerequisites to differ at the same school, depending on which program an applicant is interested in. The same is true if the applicant is a first-time, first-year student, transferee or a graduate degree holder looking to further his or her education.
For instance, at Oregon State University, which is #5 in Best Online Bachelor's Program by US News, incoming freshmen students, on-campus and traditional alike, are usually not required to submit letters of recommendation.
But they must meet high school course requirements that include:
Mathematics – minimum of 3 years, with 4 years encouraged
Language arts – minimum of 4 years
Science – minimum of 3 years
Social studies – minimum of 3 years
It's a different story for non-traditional students — well, at least for some.
Those who are interested to attend Oregon State University's online campus may waive the high school subject requirements if they graduated from high school before 1985. Still, they will be evaluated in a holistic fashion just like fresh high school graduates, considering factors such as talents, skills and work experience.
Due to the fact that there are a handful of requirements to meet, it isn't surprising why the acceptance rate at Oregon State University online isn't 100% — those who fail to meet each and every requirement get a rejection letter.
At many online colleges, however, the prerequisites are minimal.
This is especially true for those with non-selective ones or with an open admissions policy. For instance, it's not unlikely for them to require aspirants to submit nothing but their high school transcripts and/or diploma.
Didn't go to high school? No worries! Many online schools also accept high school transcripts or diploma equivalents, such as the General Educational Development (GED). Some also accept other equivalencies such as the High School Equivalency Test (HiSET) and the Test Assessing Secondary Completion (TASC).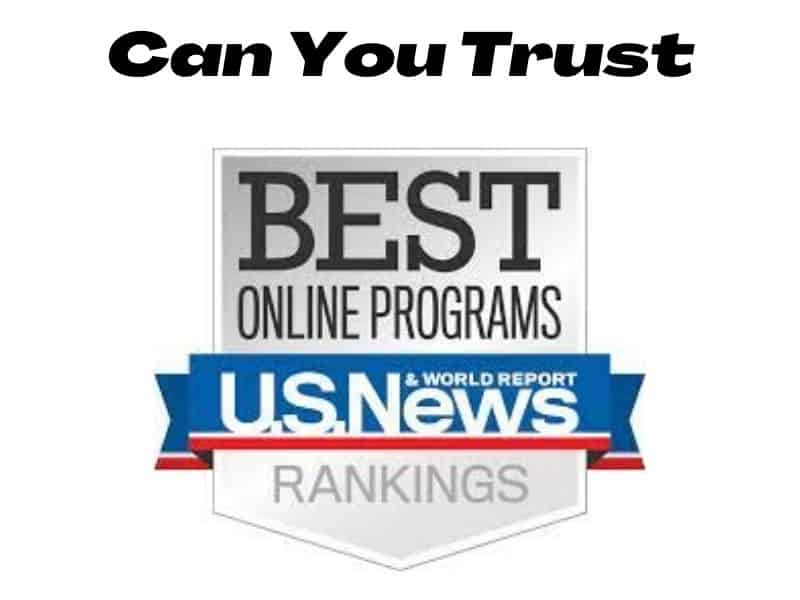 Are There Selective Online Colleges?
Online colleges with selective on-campus counterparts may exhibit the same selectivity level. In fact, a US News report says that the average acceptance rate at online schools is only about 2.4% higher than at their traditional campuses. Some online programs can be more selective than the rest.
If an online school is the virtual campus of a selective institution, chances are that it has a low acceptance rate.
Please keep in mind that some traditional colleges and universities known to accept only a small fraction of applicants may have slightly higher acceptance rates at their online campuses.
One of the reasons why some competitive schools welcome more online applicants than on-campus ones is that they need not worry much about space limitations. This is especially true if they offer asynchronous classes where classes are prerecorded and the instructors need not attend to the students simultaneously and in real-time.
However, some of their programs may have smaller acceptance rates. This is especially true for competitive ones where the prerequisites are more stringent than usual.
Are Online Colleges With Open Admissions Bad?
While online colleges following an open admissions policy are non-competitive and selective, it doesn't necessarily mean that they are bad. This is true for accredited ones that have met accepted standards. Open admissions online colleges should not be mistaken for open-door schools like diploma mills.
One of the things that make some degree-seeking students have some fears and doubts about applying to schools on the internet is that some of them have 100% acceptance rates.
Called open enrollment at times, an open admissions policy accepts students who meet minimum requirements.
So, in other words, just about anyone with a high school diploma or an equivalent, such as the GED certificate can be accepted at an online college that follows such kind of admissions policy — and they include applicants who are not serious about earning a degree as well as those whose high school academic performance was terrible.
Open admissions policies came into being in the 1960s and 1970s in order to deal with discrimination in college admissions and make higher education more accessible to the underprivileged.
Most open admissions schools are two-year institutions such as community colleges. There are also four-year schools that accept students for as long as they meet the minimum requirements, but not a lot. Many online colleges have an open admissions policy in order to accommodate the higher education needs of many non-traditional students.
But it doesn't mean right away that an online college with open admissions is bad and thus should be crossed out of your college list — there are good open admissions schools with online campuses.
Some of those that you might want to consider include:
| UNIVERSITY | COLLEGE RANKING |
| --- | --- |
| Academy of Art University | #41 in Best Colleges for Design in America by Niche |
| Bellevue University | #3 in 25 Best Intelligence Analysis Bachelor's by Security Degree Hub |
| Cameron University | #1 in Top 25 Online MBA Programs Under $10,000 Per Year by Best Colleges |
| Dixie State University | #8 in Best Schools for Computer Science in Utah by College Factual |
| Florida National University | #7 in 10 Best Miami Nursing Schools by Top PRN to BSN |
| Grand Canyon University | #1 in Top 10 Dual Enrollment Programs Online by Online Associate's Degree |
| Granite State College | #3 in Best Online IT Programs by Best College Reviews |
| Lewis and Clark Community College | #2 in Best Private Colleges in Oregon by College Simply |
| Liberty University | #312 in Top Performers on Social Mobility by US News |
| New Mexico Highlands University | #3 in Top 10 Nursing Schools in New Mexico by Nurse.org |
| Ohio University | #179 in National Universities by US News |
| Rasmussen University | #82 in Best Associate Degree Schools by College Factual |
| Utah Valley University | #1 in 30 Best Bachelor's in Web Development by College Rank |
| Walden University | #1 in Highest Paying Jobs in Advertising by Top Marketing Schools |
| Wayne State College | #5 in Best Public Colleges in Michigan by College Simply |
| Western New Mexico University | #1 in 36 Most Affordable Online MSW Programs by Get Educated |
As mentioned earlier, an open admissions policy is different from an open door policy.
Simply put, open-door schools admit just about any applicant who can pay tuition — it doesn't matter if they finished high school, took the SAT or can write a good personal essay. While there are legit open door academies, many of them could be diploma mills, which confer totally worthless degrees.
It goes without saying that employers do not accept or respect degrees from diploma mills.
When planning on attending an open admissions online institution, there's one very important step you need to take beforehand: checking whether or not it's accredited. It's generally a good idea to apply to one with regional accreditation as it will be easier to transfer credits should you decide to switch schools later.
Just Before You Send an Application to an Online University
While it may appear that online colleges with open admissions or 100% acceptance rates admit just about anyone who applies, the fact is that they only accept those who meet minimum requirements.
Many online schools are also as selective as some of the most prestigious colleges and universities.
No matter the reason for considering attending an online institution, make sure that you check out the prerequisites first in order to have an idea of your chances of getting an acceptance letter. In some instances, it's the requirements specific to the online program of your liking that you might have to check as competitive ones have a different set of those.
Related Questions
How many US colleges are offering online programs?
Based on the latest data, there are around 2,500 institutions of higher education that have programs that can be earned via the internet. Online students enrolled at the top 100 online colleges account for almost 50% of all online student enrollment, says the US Department of Education (USDE).
Does a student's age have an impact on online learning?
When it comes to whether or not age has an effect on the satisfaction level of students in their online courses, opinions are divided. Some studies say that it doesn't have an impact, while others say that it has. However, many agree that age may be a predictor of preferred online learning methods.
Read Next: How to Choose Online College + 20 Best Online Schools

Disclaimer: The views and opinions expressed in this article are those of the authors and do not necessarily represent those of the College Reality Check.