Oregon State University Ecampus : [Accreditation, Rankings, Majors, Aid, etc.]
Oregon State University is a public institution of higher education that's located in Corvallis, Oregon. It's ranked #151 in National Universities by US News.
Tuition and fees amount to $12,799 (in-state) and $34,339 (out-of-state). OSU offers online education through OSU Ecampus.

Fully accredited, OSU Ecampus helps adult learners pursue their educational goals.
There are 46 recognized online undergraduate degrees to choose from, including accounting, business administration, computer science and psychology.
At OSU Ecampus, students can choose from purely online and hybrid classes, depending on their schedules and preferences.

Continue reading if you are thinking about applying to Oregon State University online.

In this post, just about everything you need to know about attending OSU Ecampus will be talked about, thus allowing you to gear up for your job promotion or career advancement better.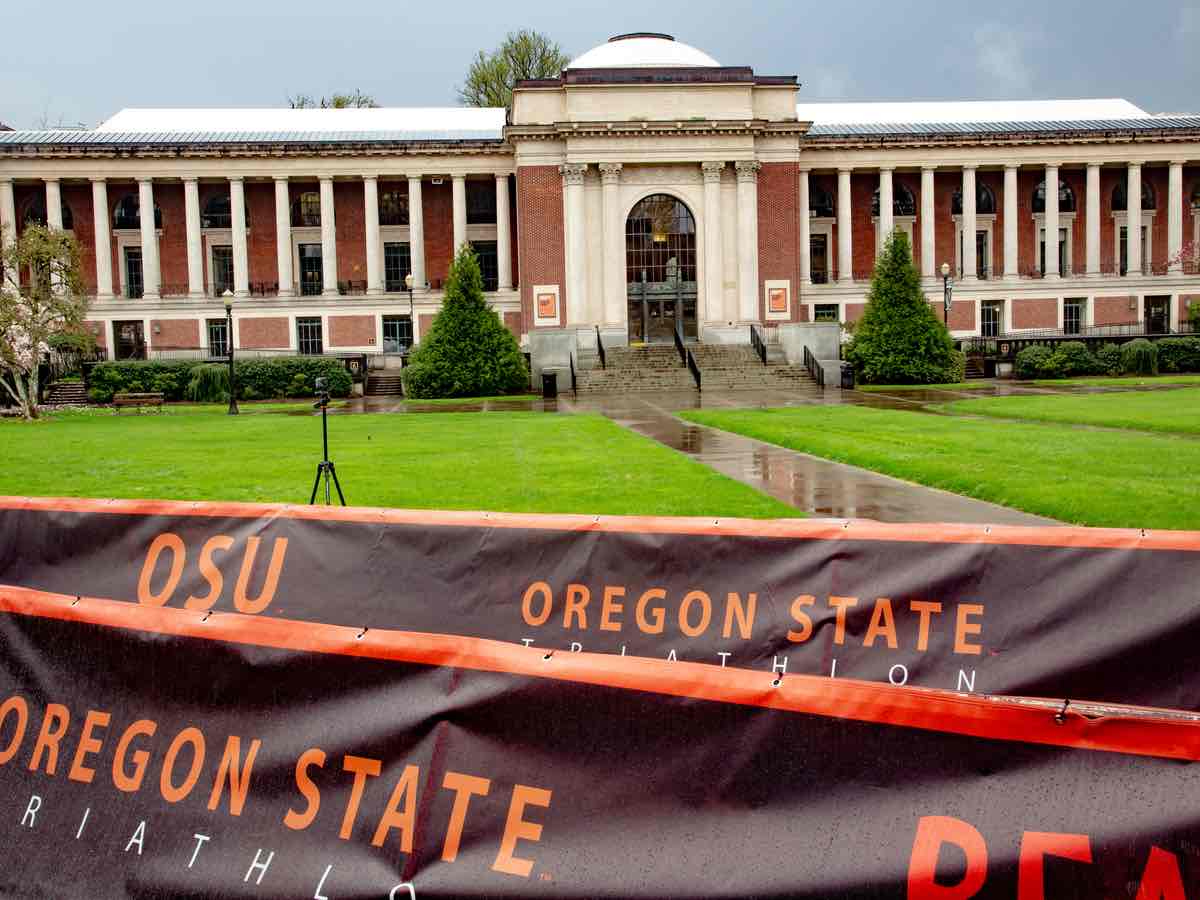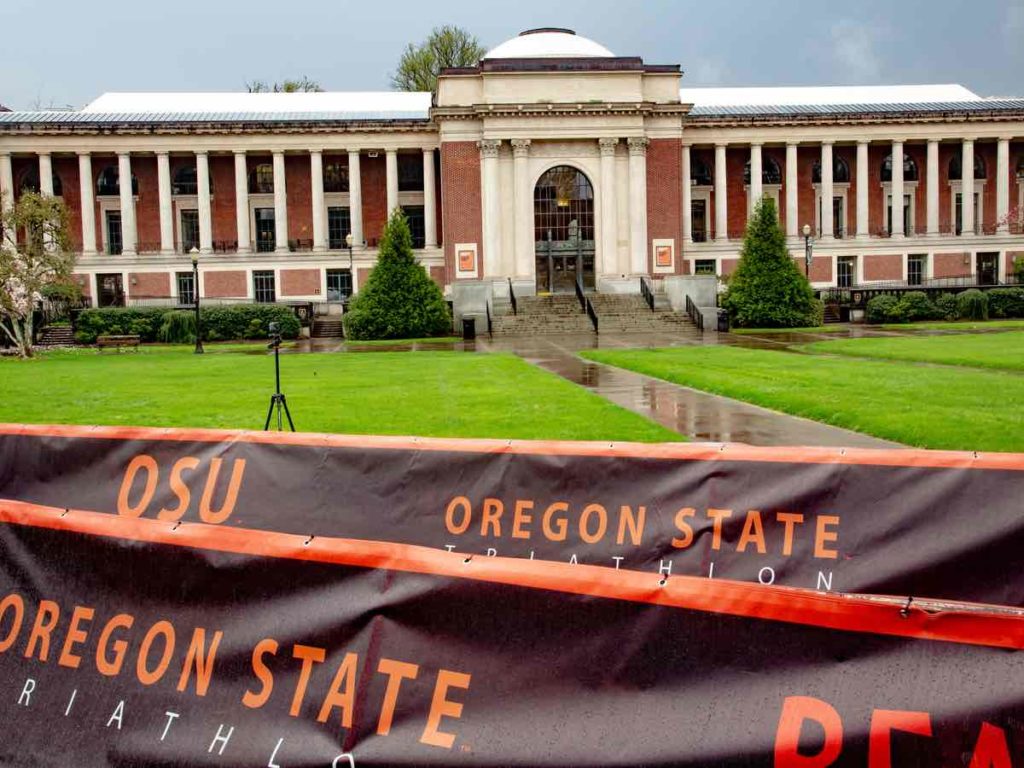 Is Oregon State University Ecampus Accredited
Because it's accredited by an agency the US Department of Education and the Council for Higher Education Accreditation (CHEA) recognize, OSU Ecampus is not a diploma mill.
Besides, it's the online campus of Oregon State University, which is a public research university that's been around since 1868.
Related Article: Best online colleges in the US
Diploma mills — they are what make degree-seeking students have second thoughts about completing an online program for fear of winding up with a fake and worthless degree.
At Oregon State University Ecampus, it's something that you need not worry about.
That's because the online school is accredited by the Northwest Commission on Colleges and Universities (NWCCU), which accredits colleges and universities in Alaska, Idaho, Montana, Nevada, Oregon, Utah, Washington and British Columbia.
NWCCU also accredits academic institutions in other domestic and international geographic areas.
But it's not just any accreditation that OSU Ecampus has earned from NWCCU — what it has is regional accreditation, which is widely accepted as more prestigious than national accreditation.
Numerous perks come with attending a regionally accredited online school such as OSU Ecampus.
For one, if you are transferring from another regionally accredited school, chances are that many, if not most, of your earned credits will be accepted.
Likewise, you can easily transfer OSU Ecampus credits to other regionally accredited schools.
What is Oregon State University Ecampus Known For?
OSU Ecampus is known for its dual-enrollment Degree Partnership Program (DPP) with all 17 community colleges in Oregon and various others in Hawaii.
The online school is also known to offer more than 90 programs, which students can work on through 100% online classes as well as hybrid classes.
The availability of more than 20 chemistry courses online is one of the things that differentiate Oregon State University Ecampus from most other online schools.
Students enrolled in these courses learn science from a distance with the help of lab kits.
Because Oregon State University has a Carnegie R1 designation, its online campus can be suitable for adult learners who wish to partake in an undergraduate research program.
Eligible students get a grant in order to get started as well as a faculty member mentor and a robust support system.
In order to prime its online students for real-world challenges, many of the programs available at OSU Ecampus include internships.
Some of them are in the areas of the students, while there are also those outside the US.
Some of the most popular majors at OSU Ecampus include:
Engineering
Computer Science
Liberal Arts and Humanities
Psychology
Sociology
Economics
Natural Resources Conservation and Management
Wildlife and Fisheries Management
Environmental Science
Agriculture
How Much Does It Cost to Attend Oregon State University Ecampus?
The cost of attending OSU Ecampus varies per degree program. The majority of undergraduate programs cost $331 per credit hour.
So, in other words, a three-credit course at OSU Ecampus costs $993. Competitive undergraduate programs, such as Engineering, cost more, ranging from $367 to $527 per credit hour.
Affordable Schools ranks Oregon State University #6 in the 20 Best Affordable Schools in Oregon for Bachelor's Degree.
It was also #6 in Oregon's Most Affordable Colleges and Universities by Academic Influence.
No matter if you reside in Oregon or elsewhere in or outside the US, you will pay the same rate as everyone else if you get accepted: $331 per credit hour.
This brings the total cost of an OSU Ecampus bachelor's degree to $52,960. The cost, however, can be lower if you have transferable credits or a full associate degree.
However, some undergraduate programs available at Oregon State University Ecampus cost more per credit hour, most of which are in the STEM field.
For instance, General Engineering costs $367 per credit hour, while a fully-online Computer Science degree costs $386 per credit hour.
Some certificates can also cost more than a regular bachelor's degree, such as an online certificate in cybersecurity, which costs $527 per credit hour.
All new students admitted into OSU Ecampus, with the exception of non-degree-seeking ones, are required to pay a one-time matriculation fee amounting to $350 at the start of their term at the online school.
Does Oregon State University Ecampus Accept Financial Aid?
Besides federal and state financial aid, OSU Ecampus may also take advantage of OSU ScholarDollars, which is a scholarship search and application portal.
Through this, attendees needing aid may search for more than 1,500 institutional scholarship opportunities. External scholarships may be accessed, too, via the portal.
Just because you are enrolled at OSU Ecampus doesn't mean right away you are eligible for aid.
According to the online school itself, undergraduate students will have to be enrolled for not less than six credits per term.
Undergraduate and certificate students, meanwhile, will have to be enrolled for at least five credits per term.
As expected, the first step to applying for federal aid is to fill out the FAFSA form.
The sooner you submit yours, the better.
This is especially true since most schools, including Oregon State University Ecampus, award financial aid on a first-come, first-served basis — running out of available aid if you need it is a complete no-no.
The cost of attending OSU Ecampus varies per degree program. With the availability of various institutional and external scholarships, the net price can be reduced to a pocket-friendly level for low-income online students.
When it comes to finding available scholarships, you only need one tool: OSU ScholarDollars.
Simply put, it's a search and application tool on Oregon State University Ecampus' online portal.
OSU ScholarDollars makes it easy to check out scholarships — ranging from merit-based, need-based and activity-based — you are eligible for. Application runs from November 1 to February 15.
Does Oregon State University Ecampus Offer Special Benefits for Military Personnel?
OSU Ecampus honors many of the Department of Veterans Affairs (VA) education benefits available to active-duty service members and veterans as well as their spouses and children.
The availability of veteran certifying officials at the online school facilitates the application process and maximizes the perks.
Besides fresh high school graduates, transferees and returning students, Oregon State University Ecampus also does everything it can to assist military personnel in their quest for higher education.
In order to make a college degree accessible to active-duty US military service members, OSU Ecampus provides financial assistance to those who became servicemen and servicewomen while they were Oregon residents and are using military tuition assistance to help pay for their distance learning.
For many military personnel, money-related issues make online learning a challenge.
But then the college experience itself can be testing, too.
And it's exactly for this reason why military personnel attending OSU Ecampus may be able to connect with military ambassadors — these individuals have been in their positions and therefore know what it really takes in order to succeed in college.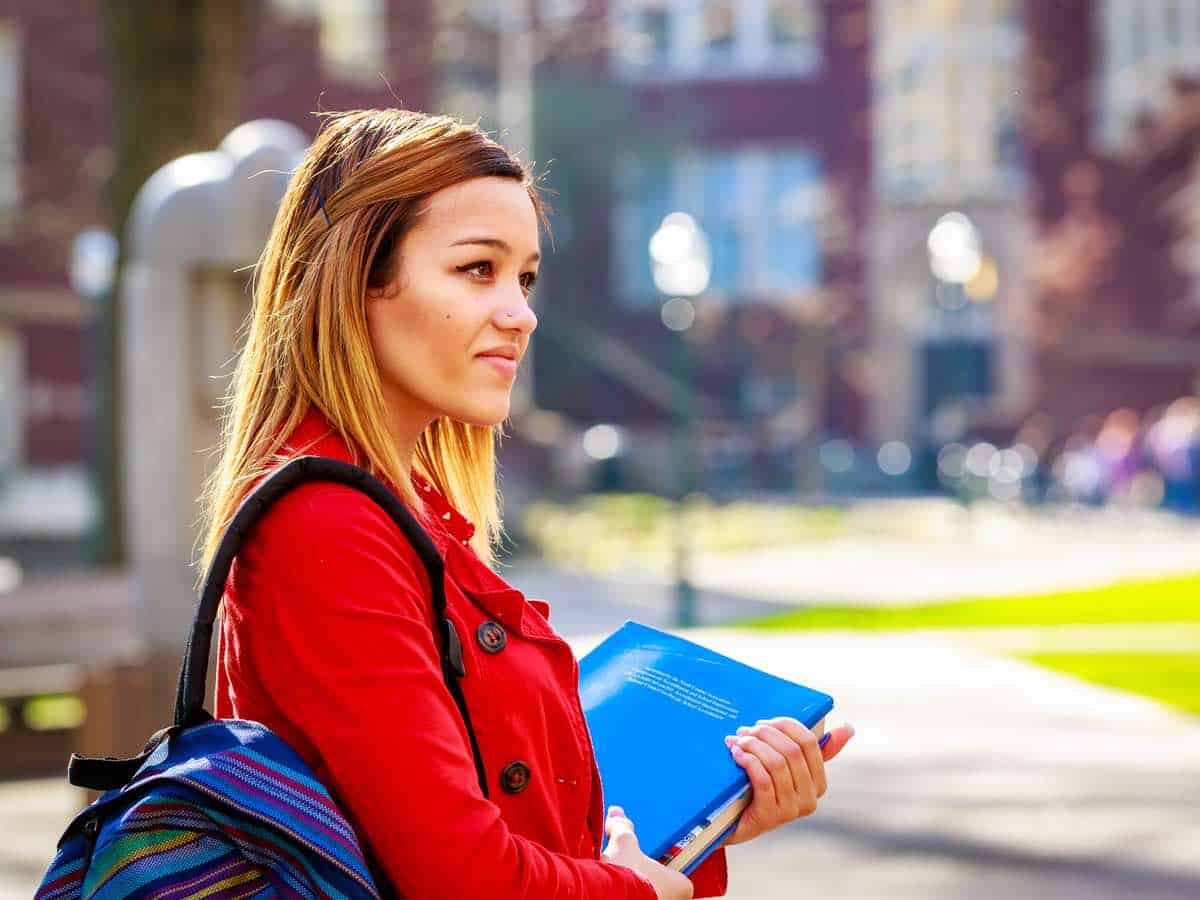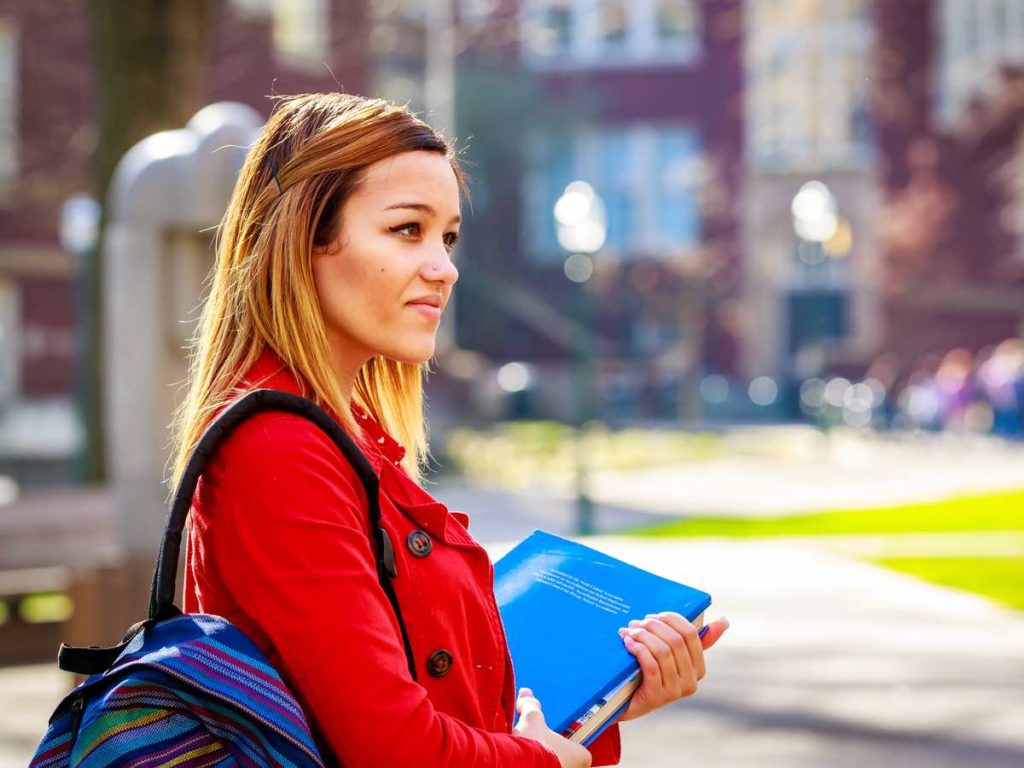 What GPA Do You Need to Get Into Oregon State University Ecampus?
According to OSU Ecampus' Office of Admissions itself, a high school GPA of 3.0 or higher is preferred.
This doesn't mean, however, that applicants with a GPA lower than 3.0 won't be considered.
Because of a holistic admissions policy, OSU Ecampus takes into account various factors when evaluating applications.
The vast majority of applicants are admitted into Oregon State University — it has an 82% acceptance rate.
Having a GPA of at least 3.0 may increase your chances of being one of the 82% of applicants who wind up getting an offer to enroll at OSU Ecampus.
It's perfectly fine to apply to it even if your GPA is below 3.0.
However, you will have to make sure that the rest of your application says that you are worthy of receiving an acceptance letter.
Besides, the online school's admissions officers recompute submitted GPAs.
It's because the rigor of the coursework, based on what is available to applicants, is considered, too. The same is true for class rank.
Here's a table showing the percentage of admits at OSU Ecampus and the range of their high school GPAs:
| | |
| --- | --- |
| GPA RANGE | PERCENT |
| 4 | 10.64% |
| 3.75 to 3.99 | 33.02% |
| 3.50 to 3.74 | 24.88% |
| 3.25 to 3.49 | 15.86% |
| 3.00 to 3.24 | 12.12% |
| 2.50 to 2.99 | 3.42% |
| 2.0 to 2.49 | 0.06% |
| 1.0 to 1.99 | 0.00% |
| Below 1.0 | 0.00% |
Does Oregon State University Ecampus Require SAT or ACT?
Being a test-optional online school, OSU Ecampus allows applicants to decide whether or not they will submit their test scores.
Based on the latest Common Data Set of Oregon State University, the bulk of accepted freshman students have composite SAT or ACT scores of 1085 to 1310 or 21 to 28.
At OSU Ecampus, applicants are more in charge of their application as well as admissions chances because of the institution's test-optional admissions policy.
Feel that your test score can add value to your application?
Then feel free to submit it.
There is no published minimum SAT or ACT score those who wish to submit theirs have to meet.
However, the middle 50% of first-time, first-year students admitted into Oregon State University who submitted their SAT scores have a composite score range of 1085 to 1310 — 25% had scores lower than 1085, while 25% had scores higher than 1310.
Meanwhile, the middle 50% of accepted freshman students who submitted their ACT scores have a composite score range of 21 to 28 — 25% had scores below 21, while 25% had scores greater than 28.
Worry not if you refuse to submit your test score and you plan on applying for scholarships.
That's because scholarship opportunities are available to students who qualify to attend OSU Ecampus, whether or not they submitted their standardized test scores during the admissions process.
How Many Transfer Credits Does Oregon State University Ecampus Accept?
OSU Ecampus accepts several transfer degrees from community colleges not only in Oregon but also in Washington and California.
This means that the online school accepts all 60 earned credits. OSU Ecampus also accepts credits from other community colleges and four-year institutions but it doesn't say how many.
Most online school attendees are adult learners with some college credits or a full associate degree.
Fortunately for those who have an associate degree from Oregon, Washington and California community colleges, they are literally halfway through their bachelor's degree.
They will only need to complete 60 more credits in order to own a four-year degree from Oregon State University Ecampus, thus allowing them to save not only time but also money.
However, it's a must for the credits to be applicable to the required curriculum of the OSU Ecampus degree program in order for them to be accepted.
OSU Ecampus also accepts credits earned from community colleges elsewhere as well as those from four-year institutions, although the online school does not have any published maximum number of transferable credits.
For this matter, transferees are requested by OSU Ecampus to get in touch with the Office of Admissions.
What are Online Classes Like at Oregon State University Ecampus?
Degree programs and certificates at OSU Ecampus are delivered through 100% online classes and hybrid formats.
Online classes are asynchronous, which means that students can go online to access their coursework at any given time. Hybrid classes, meanwhile, can be online plus in-person or asynchronous plus synchronous.
The instructors of OSU Ecampus students are from the over 1,000 faculty members of Oregon State University.
Needless to say, the curricula are not the only things that OSU Ecampus and OSU Corvallis campus share but also the educators who conduct classes — online students are practically on-campus students!
It's common for online schools to offer completely online classes. It's also common for them to have hybrid classes, which are a combination of virtual and face-to-face courses.
What's uncommon, however, is the availability of different hybrid classes that Oregon State University Ecampus has:
Online plus in-person
The majority of schools offering online programs have this type of hybrid class — some sessions are conducted online, while others are held in physical classrooms.
While it allows degree-seeking students to have a more well-rounded college experience, it can prove to be unfeasible for those who live far away from on-site locations.
Asynchronous plus synchronous
This type of hybrid learning method consists of 50% asynchronous classes and 50% synchronous classes.
So, in other words, OSU Ecampus students sometimes have to attend regularly scheduled real-time classes, while other times they only have to go online whenever there is an opportunity for them to do so.
How Much Time is Spent Online by OSU Students?
According to the instructors at OSU Ecampus themselves, online students should spend three hours of work per credit per week on their course.
Since one course is usually three credits, each one then requires up to nine hours of work per week.
At OSU Ecampus, one credit typically requires 30 hours of work per term.
Many degree-seeking students believe that an online degree is easier to get than a traditional one.
It's true that studying online is more convenient and practical, especially for adult learners with a lot on their plate. This doesn't mean, however, that it's easier than going to a physical college or university.
Most online schools, including Oregon State University Ecampus, are affiliated with traditional institutions.
And, more often than not, their online programs share the same design and rigor as their traditional programs. This is why online students must display the same level of enthusiasm, drive, commitment and discipline as their on-campus counterparts.
In order to succeed in the attempt to earn an online degree from OSU Ecampus, you will have to devote up to nine hours of your time per week to studying for every three-credit course you are taking.
What is the Ranking of Oregon State University Ecampus?
US News ranks OSU Ecampus #5 in Best Online Bachelor's Programs and #13 in Best Online Bachelor's Programs for Veterans.
A handful of the online school's undergraduate programs are ranked, too, like Business, Psychology and Engineering. OSU Ecampus and its programs are highly ranked by other rankers.
Torn between two online schools or two online programs?
Allow college ranking sites to come to the rescue. While you should not make a choice solely on what they have to say, they can help make you choose wisely.
Earlier, we discussed the fact that OSU Ecampus is not a diploma mill since it's regionally accredited.
Here's one more thing that makes it clear that the online school is legit: its name appears on the rankings of various popular and trusted college ranking sites, including US News and Niche.
These well-known college ranking sites don't rank just about any college or university — they rank only regionally and nationally accredited ones.
Oregon State University Ecampus is one of the most highly ranked online schools in the US. As a matter of fact, it's #3 in Best Online Colleges in America by Niche.
Besides the undergraduate programs mentioned above, there are also various US News-ranked graduate programs at OSU Ecampus. They include:
#16 in Best Online Master's in Engineering Programs for Veterans
#24 in Best Online Master's in Engineering Programs
#71 in Best Online Master's in Business Programs (Excluding MBA)
#84 in Best Online MBA Programs for Veterans
#89 in Best Online MBA Programs
Is Ecampus Legit
Oregon State University Ecampus is a fully accredited online school, which only means that any degree program from it that you work on will lead to a legitimate degree that employers will honor and respect.
No matter if you are fresh from high school, a transferee, an associate degree holder or a US military service member, there are programs and various learning opportunities available for you at OSU Ecampus.
But before you apply to it, spend enough time comparing it with similar online schools for the best possible higher learning experience and outcome.
Read Next: Is LeTourneau University a Good School?

Disclaimer: The views and opinions expressed in this article are those of the authors and do not necessarily represent those of the College Reality Check.