14 Incredible Statistics about Oxford University
Thinking about applying to the University of Oxford as an international student? Then knowing as many facts about the prestigious school in the UK as possible can help you realize whether or not you have a fighting chance to get accepted into it or if it's a much better idea for you to instead apply to a US institution rather than travel miles away from home.
In this post, you will come across 14 Oxford University statistics to help you get started.
From its rankings, acceptance rate for international students to the admissions requirements, knowing as many things about Oxford is a must before you create your Universities and Colleges Admissions Service (UCAS) account.
1. Oxford was #1 in the World for 6 Consecutive Years
Since it first came out in 2010, the Times Higher Education (THE) World University Rankings has become one of the most reputable college and university rankings on the face of the planet.
The said ranking site has ranked the University of Oxford #1 in the following years:
So, yes, for 6 consecutive years as of this writing, Oxford is considered the best by THE in the world.
The most recent ranking by THE, by the way, was based on an analysis of more than 14 million publications and a survey of around 22,000 academic institutions all over the globe.
2. #5 in the Best Global Universities by US News
According to US News, well, at least for 2022, the University of Oxford is #5 in the world. The popular college ranking site has ranked 4 American institutions higher than the UK-based school:
Harvard University – #1
Massachusetts Institute of Technology – #2
Stanford University – #3
University of California – Berkeley – #4
However, US News has ranked Oxford #1 in Best Global Universities in Europe and #1 in Best Global Universities in the United Kingdom. In both rankings, the school is followed by the University of Cambridge.
Read Next: Is Harvard Better Than Oxford?
Besides the school itself, US News has also ranked Oxford's many subjects. Some of them include:
#1 in Arts and Humanities
#3 in Endocrinology and Metabolism
#3 in Infectious Diseases
#3 in Social Sciences and Public Health
#4 in Microbiology
#6 in Environment/Ecology
#6 in Psychiatry/Psychology
#8 in Clinical Medicine
#9 in Mathematics
#11 in Computer Science
#12 in Immunology
#13 in Physics
3. More Than 25,000 Students are Attending Oxford
Based on the most recent data provided by the University of Oxford, its campus is home to 25,554 students. Here's a breakdown of the attendees according to program:
Undergraduate students – 12,510 (49%)
Graduate students – 13,044 (51%)
In the US, colleges and universities that are more or less the same size as Oxford University according to enrollment alone are the following:
Johns Hopkins University
Suffolk County Community College
University of California – Santa Barbara
4. The University Does Not Have a Main Campus
In the US, it's not uncommon for colleges and universities with multiple campuses to have a main campus, which tends to offer more facilities and degree programs and majors. It also usually has more students.
Meanwhile, the University of Oxford doesn't have a main campus.
The school is made up of more than 30 colleges and halls spread across the city center and also beyond. While each college is unique, the facilities are generally the same. Each and every student entering Oxford University as an undergraduate becomes a member of a particular college and, ultimately, the whole university.
When touring Oxford, the following are the most recommended of its various colleges to visit:
Christ Church
St. Edmund Hall
New College
All Souls
Exeter College
Magdalen College
Worcester College
Trinity College
Lady Margaret Hall
Balliol College
5. Almost 45% of the Population are International Students
Earlier, it was mentioned that, as of this writing, the University of Oxford has a student body of 25,554. About 11,500 of those, which make up approximately 45% of the entire population, are international students.
Students come to the institution from over 160 countries and territories.
At Oxford, the admissions process for UK residents is pretty much the same as for international students. The first step is registering an account with the UCAS, which is like the Common App or Coalition App — filling out UCAS is done to apply to Oxford and other UK colleges and universities.
The largest groups of international students at the University of Oxford are from the following countries:
USA – 1,900
China – 1,672
Germany – 696
Canada – 479
India – 434
Hong Kong – 380
Australia – 338
Singapore – 329
Italy – 291
France – 247
6. Most Local Students are From State Schools
Based on the latest data provided by the University of Oxford itself, the majority of UK undergraduates come from state schools. As a matter of fact, more than 68% of those accepted into the school in 2021 were from the state sector.
Speaking of which, for a 3-year total (from 2019 to 2021), the largest proportion of UK students admitted into Oxford was from Greater London, making up around 27.3% of them. It is then followed by students from the South East, comprising about 20.5% of all admits. Next is the South West, which makes up approximately 10.7% of them.
In terms of application, the most number of applicants to Oxford University within a 3-year period came from Greater London, with a total number of 11,306.
The South East (8,703), South West (4,329) and Eastern (3,836) follow.
7. Medicine is the Most Popular Undergraduate Subject
Among the many different subjects available for undergraduate students at the University of Oxford, the most popular enrollment-wise is medicine — clinical, pre-clinical and graduate entry. According to the latest data provided by the institution itself, it enrolls a little more than 1,000 undergraduates.
It's also one of the most highly ranked subjects by US News (#8).
Here are some other popular subjects for undergraduate students at Oxford according to enrollment:
Law – 720
Philosophy, politics and economics (PPE) – 717
Chemistry – 703
History – 700
English language and literature – 698
Engineering science – 674
Modern languages – 640
Physics – 617
Mathematics – 573
Literae humaniores – 413
Biology – 406
Biochemistry – 399
Geography – 270
Economics and management – 265
Music – 230
Experimental psychology – 178
Materials science – 174
Mathematics and computer science – 161
History and politics – 151
Oriental Studies – 151
Computer science – 144
Earth sciences – 144
8. Admission Tests are Required for Certain Courses
Just like test-blind colleges and universities in the US, the University of Oxford does not require students to submit their SAT or ACT scores — well, at least for some courses. If you are interested in taking an A*A*A course at Oxford, meeting a minimum SAT or ACT score is a must.
In a few, we will talk about this matter further — so keep reading!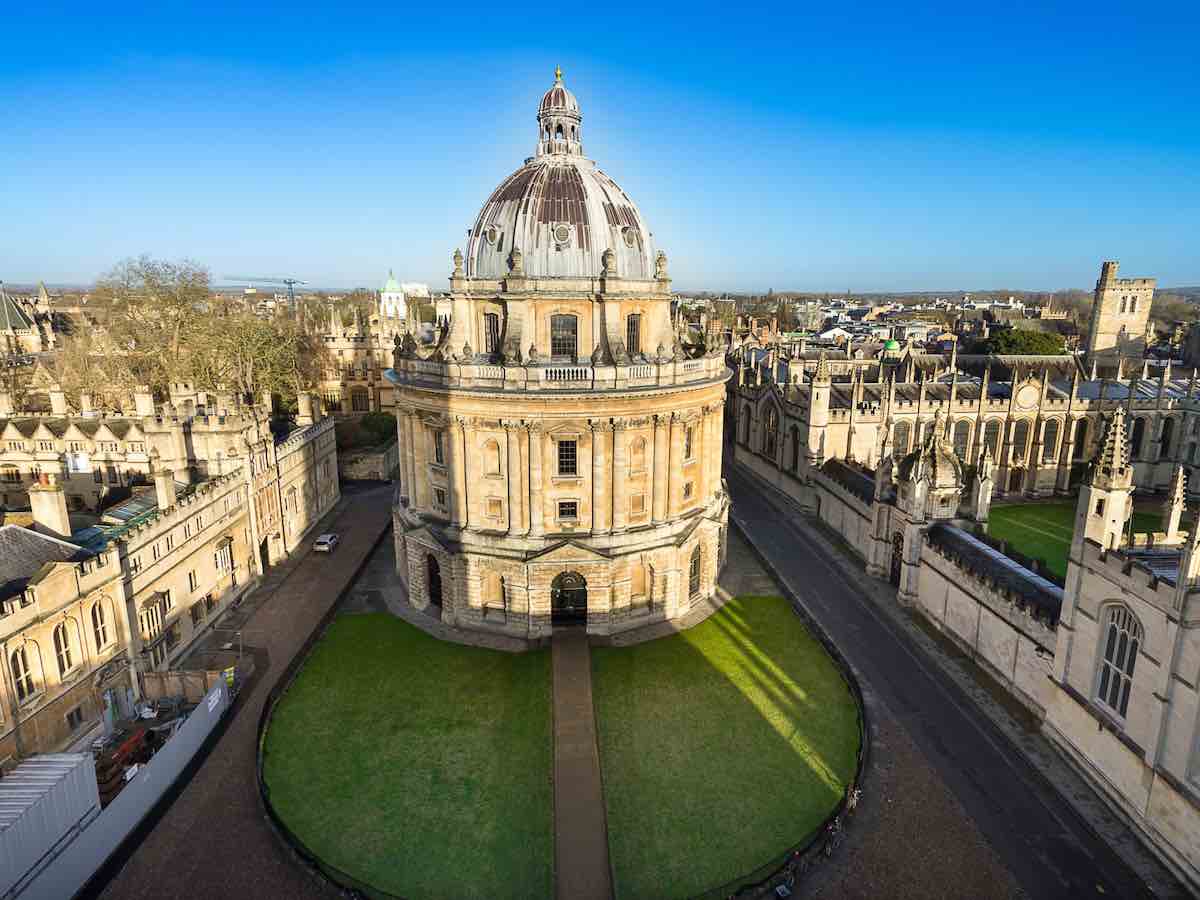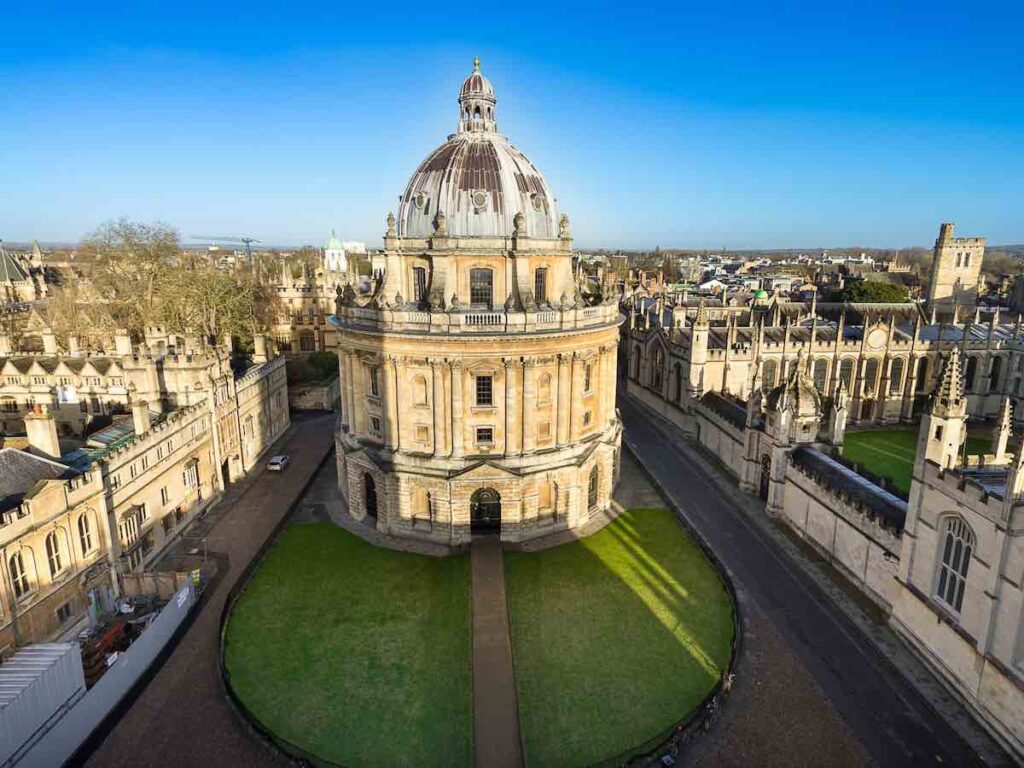 International students from countries where English is not the primary language need to take at least one of the following standardized tests with a minimum score:
TOEFL iBT – 100
IELTS Academic – 7.0
Cambridge Certificate of Advanced English (CAE) – 185
Cambridge Certificate of Proficiency in English (CPE) – 185
There are some courses at Oxford University that require applicants to take admissions tests, which can help make their applications as competitive as possible.
The deadline for test registration varies from one academic year to the next. For 2022, the deadline is September 30. Those who are interested in applying for courses requiring admission exams need not fret because Oxford offers free test resources and past test papers, which applicants may use when practicing.
Some Oxford courses that require admissions tests are the following:
Biomedical sciences
Classic languages
Computer science
Engineering
English language and literature
Experimental psychology
Fine arts
Geography
History
History and politics
Human sciences
Materials science
Mathematics
Medicine
Modern languages
Music
Oriental studies
Physics
Statistics
9. Some Courses Require Certain Test and AP Scores
When choosing from among the various courses available at the University of Oxford, you will encounter A-level selections. They can be A*A*A, A*AA or AAA.
Most A-level offerings at Oxford are AAA. And there are only a handful of A*A*A courses:
Chemistry
Engineering Science
Mathematics
Mathematics and Philosophy
Mathematics and Statistics
Here are the requirements for each A-level course:
A*A*A
You should have 4 AP exams (including any subject required for your chosen course) with a grade of 5 each or 3 AP exams with a grade of 5 each and a composite SAT score of at least 1480 or a composite ACT score of not less than 33. Oxford University does not require any optional essay for either the SAT or ACT.
A*AA
You should have 4 AP exams (including any subject required for your chosen course) with a grade of 5 each or 3 AP exams with a grade of 5 each plus a composite SAT score of a minimum of 1470 or a composite ACT score of at least 32. No optional essay for either the SAT or ACT should be submitted.
AAA
You should have 4 AP exams (including any subject required for your chosen course) with a grade of 5 each or 3 AP exams with a grade of 5 each as well as a composite SAT score of not less than 1460 or a composite ACT score of a minimum of 31. Again, there's no need to submit the SAT or ACT optional essay score.
Like many test-required and test-optional US colleges and universities, Oxford superscores SAT and ACT scores. So, if you took your standardized test more than once, consider submitting your scores from all test dates.
10. Financial Aid is Available to UK and International Students
It is said that the University of Oxford offers some of the most generous financial support packages for UK students from low-income families, which amounts to around £8.5 million per year.
Annually, around 25% of UK students studying at Oxford receive a non-repayable bursary.
Besides aid coming from the top-notch university, UK students are also eligible for numerous external scholarships. Similarly, there are many different external scholarships available for international students — some of them they need to apply to, while others they automatically become eligible for.
Since external scholarships are managed by people or organizations outside of Oxford University, the application dates and closing dates are different. Questions and inquiries should also be directed to the providers themselves.
Here are some external scholarships available to international students studying at Oxford:
Association of Commonwealth Universities (ACU)
Freshfields Stephen Lawrence Scholarship
Great Britain China Educational Trust
Indian Department of Higher Education
Kwok Scholarships
Open Society Foundations
Public Service Commission Scholarships
The Charles Wallace Trusts
US Department of Veterans Affairs
Vincent's Club Scholarships and Bursaries
Based on the names of some external scholarships mentioned above, it's apparent that the ones international students are eligible for will depend on their home countries as well as a few other factors.
11. Less Than a Fifth of All Applicants Get Accepted
Everyone knows that a lot of prestigious schools are highly selective — only a small percentage of hopefuls get accepted. True enough, the acceptance rate at the University of Oxford is only 17%.
In the US, institutions with the same acceptance rates include:
Bates College
Carnegie Mellon University
Colgate University
Georgetown University
Pitzer College
University of California – Berkeley
But it's important to note that the 17% acceptance rate applies only to Oxford applicants from the UK. And, as expected, the acceptance rate for international students is lower: only about 9%. With only a little less than a tenth of all international aspirants getting admitted into Oxford University, your application has to be very strong.
Given that fact, your chances of getting an offer to enroll in Oxford are similar to getting an acceptance letter from the following US colleges and Universities with an acceptance rate of 9%, too:
Bowdoin College
Dartmouth College
Northwestern University
Pomona College
Swarthmore College
University of Pennsylvania
US Naval Academy
12. Almost Half of All Applicants Get an Interview
Just like many colleges and universities in the US, the University of Oxford invites some of the applicants to undergo an interview. And because the school receives more than 24,000 undergraduate applications per admissions cycle, it's impossible for each and every one to be interviewed.
Around 40% to 45% of all applicants are asked to be interviewed.
The majority of those who partake in the interview will have at least two interviews. It will depend on their chosen discipline of study. And speaking of which, questions asked during the interview are subject-specific, which gives applicants the opportunity to exhibit their interest and passion for their chosen fields.
Those who undergo the interview at Oxford need to know that providing correct answers is not necessarily the goal, says Oxford professors, who conduct the interviews themselves. One of the things they would like to find out is how the interviewees think when they don't immediately know the answer.
Just in case you will be asked for an interview, you can access pamphlets and mock interviews available online at no cost in order to have an idea of how it usually goes.
And there are also podcasts of interviewers providing some helpful pieces of advice.
13. Most International Alumni Members are From the US
According to A Guide to Oxford for American Students, the US is home to most of Oxford's international alumni members. Some of those whose names may ring a bell include:
Bill Clinton – the 42nd President of the US
Elena Kagan – the 4th woman to become a member of the Supreme Court of the US
Stephen Breyer – served as an associate justice of the Supreme Court of the US (1994 to 2022)
Susan Rice – the Domestic Policy Advisor in the Biden Administration
Cory Booker – the first African-American US senator from New Jersey
Richard Levin – the longest-serving president of Yale University (1993 to 2013)
George Stephanopoulos – a TV host, political commentator and former Democratic advisor
Rachel Maddow – a TV news program host and liberal political commentator
Reid Hoffman – the co-founder and executive chairman of LinkedIn
Harper Lee – The author of To Kill a Mockingbird, which won the 1961 Pulitzer Prize
Kris Kristofferson – a singer, songwriter and actor
14. Transfer Students are Not Welcome to Apply
Generally speaking, the acceptance rate for transfer students is lower than the acceptance rate for freshman students. And if you think that you will have to submit a very strong application to the University of Oxford to be able to transfer to it because its international student acceptance rate is 9% only, better think again.
Here's a fact: Oxford does not accept transferees!
So, in other words, if you are planning on earning a bachelor's degree at Oxford University, you will have to start the program from scratch by applying as a first-time, first-year student. Many colleges and universities in the UK, by the way, do not accept transfer students, and Oxford is just one of them.
But, as always, there are exceptions to the rule. The only time you can apply to the elite school as a transferee is if you are taking medicine at another UK school and you want to switch to medicine Oxford offers.
Read Next: How to Get Into Oxford From the US?
Just Before You Fill Out the UCAS
The University of Oxford is just like the Ivy Leagues in terms of prestige and selectivity, especially for international students. However, there are also many things that separate it from some of the most elite US schools.
Above, we talked about 14 Oxford University statistics.
Feel free to use everything you have read in this post when building a college list and thinking about adding Oxford to it. Go ahead and include it if it will make your list more balanced and your application is strong enough to make you one of the 9% of international students getting admitted into the prominent institution.

Disclaimer: The views and opinions expressed in this article are those of the authors and do not necessarily represent those of the College Reality Check.