Is Physics a Good Degree? 5 Things to Know
So, you have always been fascinated with matter and the laws governing it. You also want to prepare for the workforce by obtaining skills scientists have. Does this mean earning a degree in physics is right for you?
A bachelor's degree in physics opens doors for many career options, both physics and non-physics-related ones. The undergraduate degree is ideal for those who plan on earning a master's in physics, which is required for scientists. There are 1.17 million individuals with a physics degree in the workforce.
Read on if you love STEM fields, in particular hard sciences.
In this post, we will discuss just about everything you need to know about majoring in physics. Is it hard? What courses have to be taken? What are my career options after graduation? I will also provide you with a list of colleges and universities to consider if you are planning on obtaining a traditional or online degree in physics.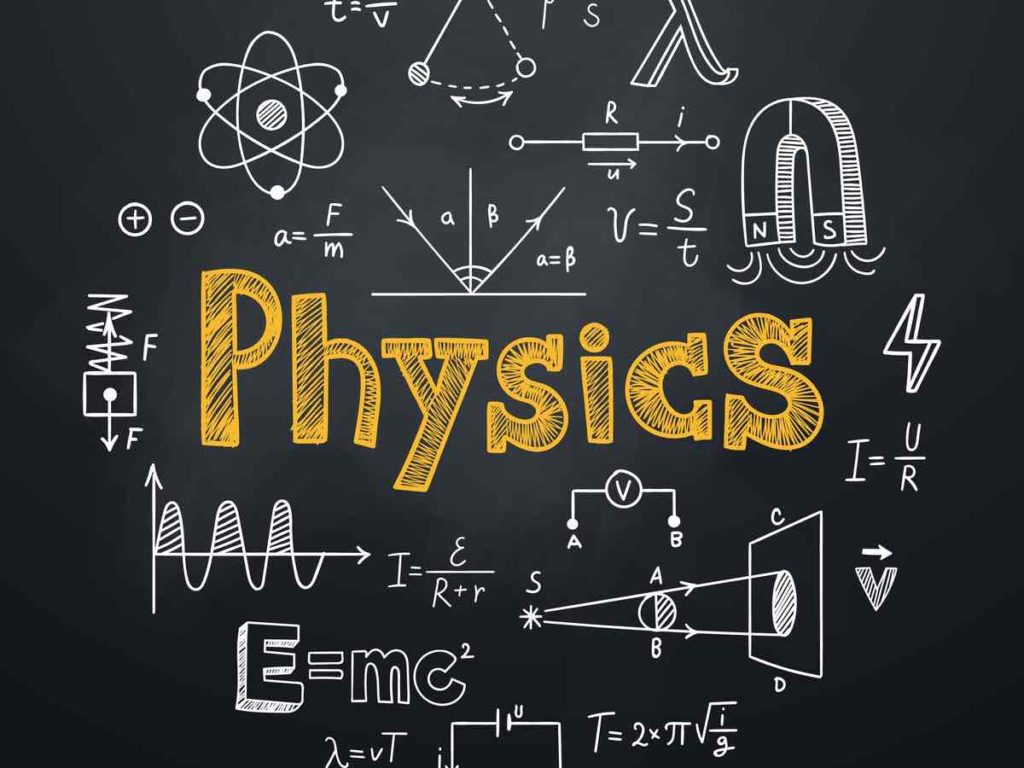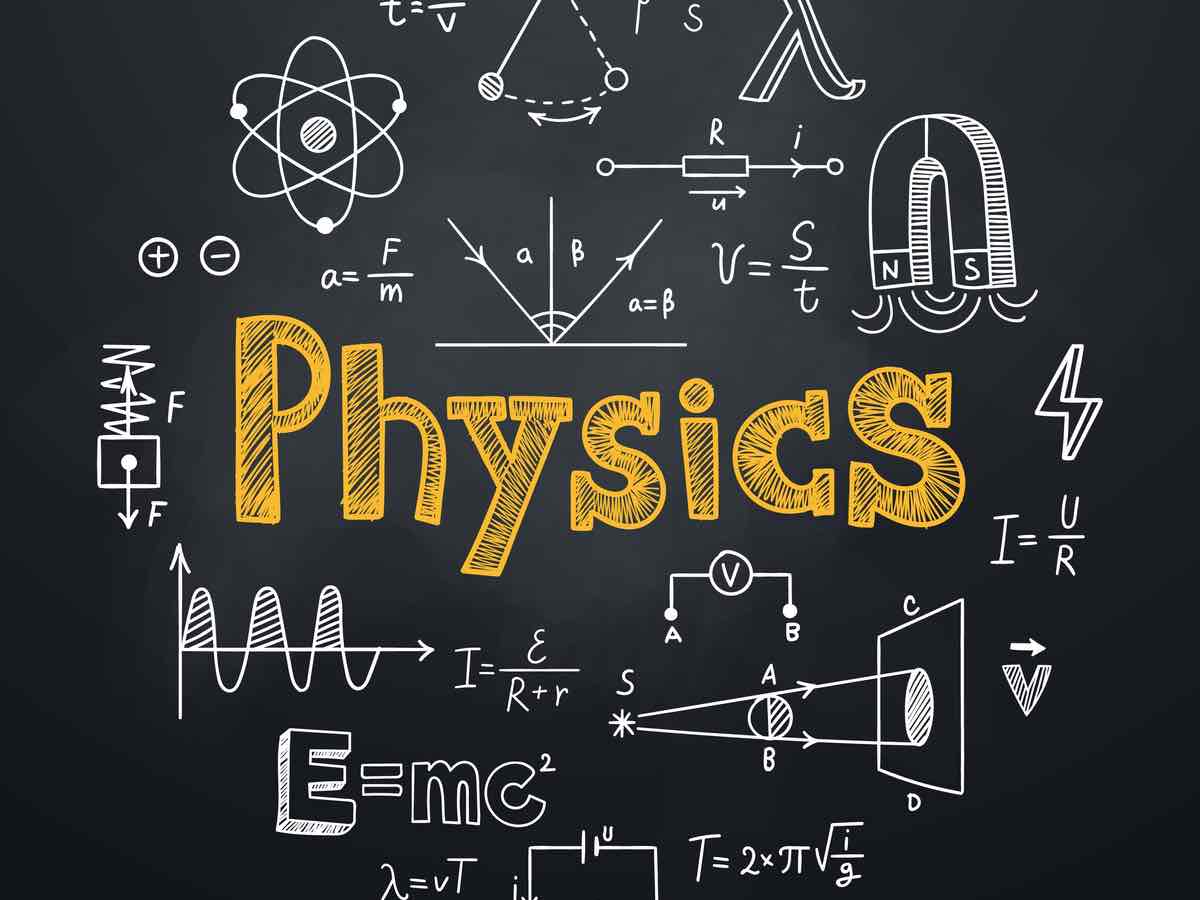 What are the Different Kinds of Physics Degrees?
Various degree programs for physics range from associate, bachelor's, master's to doctorate. Each involves the study of hard sciences and STEM topics, although the courses can vary from program to program. Degree-seeking students should choose a program based on their interests and career goals.
After making sure that it's a degree in physics you want, it's time to determine which type of degree you need.
There are a few things to consider when choosing from the different degree programs in physics available. The career path you would like to take and your available time and budget are some of the most important.
Let's take a quick look at your four options:
Associate degree in physics
Taking two years to earn, an associate in physics introduces students to the nitty-gritties of the discipline. Common courses include astronomy, calculus, chemistry, engineering and geology. An associate in physics is great for those who would like to get a job right away or save money in their pursuit of a bachelor's in physics.
Some jobs for associate in physics holders include laboratory assistant and medical equipment maintenance.
Bachelor's degree in physics
Many entry-level job positions related to physics require at least a bachelor's in the field. It's not uncommon for most courses to have labs. Some usual topics covered by the core courses include magnetism, mathematical physics, mechanics, quantum theory and thermodynamics.
The majority of colleges and universities offer only a bachelor's of science (BS) in physics. Some also offer a bachelor's of arts (BA) in physics, which focuses more on research and application of the principles of physics.
Both a BS and a BA in physics can be used for entering the workforce or graduate school.
Master's degree in physics
It takes about two years to earn a master's in physics. Students take rigorous classes and labs in the likes of advanced electronics, nanophysics and quantum mechanics as well as research projects, thesis writing and internship.
Simply put, enrolling in a master's degree program in physics is for individuals who like to become professional scientists. They can decide on various concentrations such as applied physics, medical physics and materials science. More often than not, those with a master's in physics enter research and education industries.
Doctorate in physics
Typically, the completion of a doctorate program in physics involves two years of classroom studies and two to three years of labs and research. Although curriculum can vary from institution to institution, common courses include atomic physics, classical mechanics, kinetic theory and nuclear physics.
Most doctorate in physics holders end up as physics professors, physicists and managers.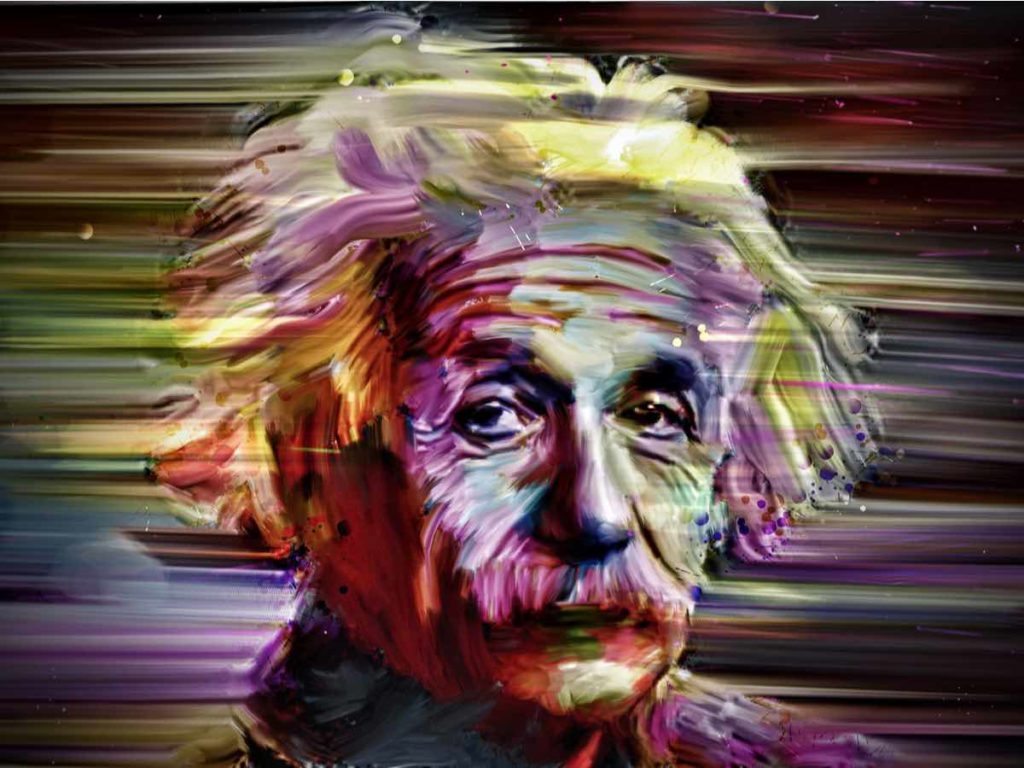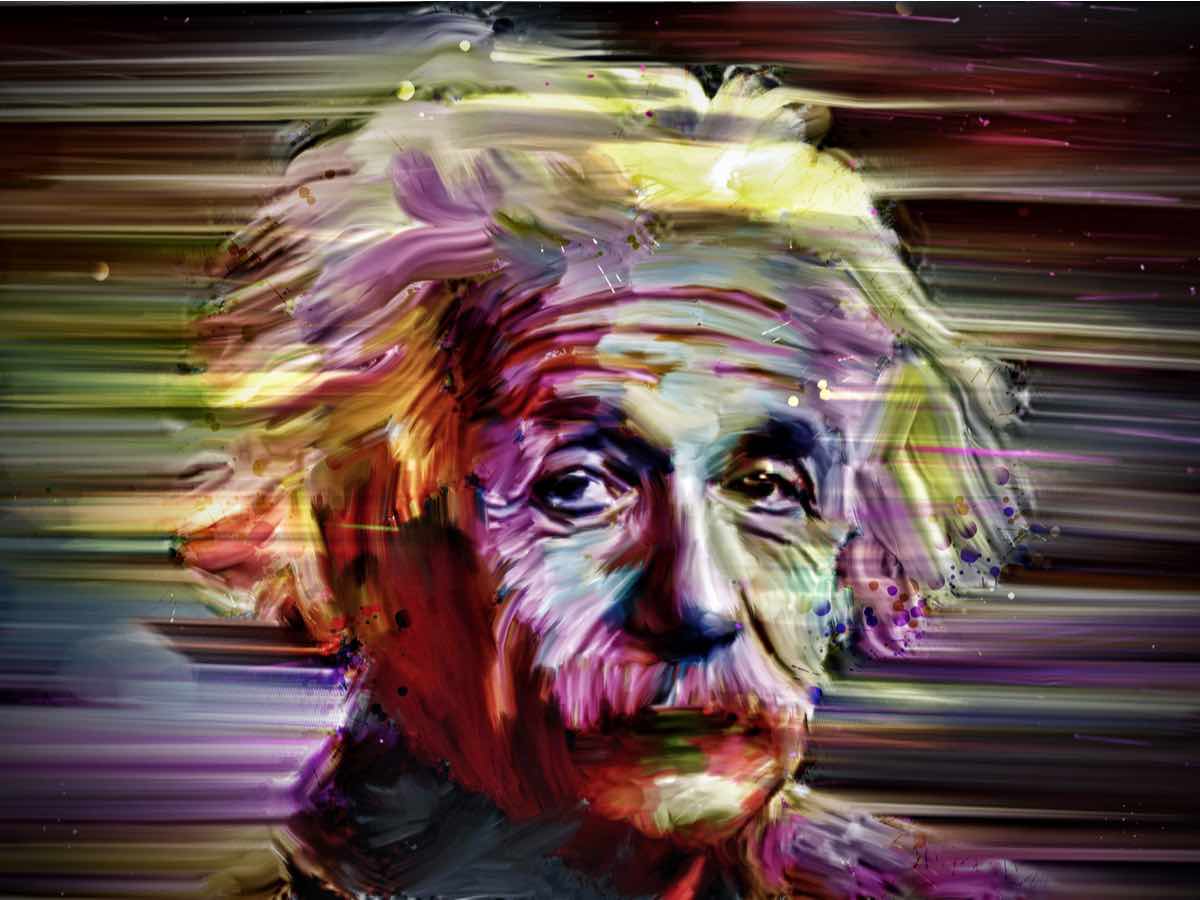 Is Physics a Hard College Major?
Due to the fact that it's one of the STEM majors, which are notorious for being some of the hardest majors, it isn't surprising that many degree-seeking students may find physics extremely challenging. In order to get good grades, physics majors usually have to spend an average of 18.5 hours studying per week.
Before anything else, let's get one thing straight: if hard sciences and math are your least favorite subjects in high school, it's a good idea to stay as far away from a bachelor's degree program in physics as you can.
That's because there is a huge possibility that you will fail it big time!
But if majoring in physics has always been your dream and you are willing to work and study hard anyway, then feel free to add it to your list of college majors and hope for the best.
But please be warned: according to the Top 10 Hardest Majors listing by CollegeVine, physics is the fourth hardest major.
Let's take a look at the list:
| | |
| --- | --- |
| RANKING | MAJOR |
| #1 | Chemistry |
| #2 | Chemical engineering |
| #3 | Electrical engineering |
| #4 | Physics |
| #5 | Architecture |
| #6 | Nursing |
| #7 | Accounting |
| #8 | Cellular and molecular biology |
| #9 | Philosophy |
| #10 | Fine arts |
Hardest college majors
Physics is not for every degree-seeking student. And this is especially true if you agree that you are poor in math — in many instances, physics uses math in order to find some answers.
As a matter of fact, according to Physics Forum, majoring in physics can leave you doing practically as much math as math majors themselves.
Many of the core courses of a bachelor's degree program in physics require algebra, calculus, geometry and trigonometry. And some examples of core courses you may have to take as an undergraduate student majoring in physics are:
Electricity and magnetism
Foundations of modern physics
Mathematical methods for scientists
Mechanics and waves
Multivariable calculus
Quantum physics
Statistical mechanics and thermodynamics
Vibrations, waves and optics
Please take note that physics majors enrolled in different physics programs and colleges and universities tend to take different core courses, depending on the curriculum.
Other than those challenging core courses, physics majors also usually have to take electives — how many electives they have to take in order to graduate will depend on the requirements of the degree program or institution. But just to give you an idea, here are some examples of electives physics majors have to choose from:
Applications of quantum mechanics
Classical mechanics
Computational biology
Condensed matter physics
Electromagnetic theory
Gravity
Introduction to materials science
Philosophy and modern physics
One of the nicest things about majoring in physics is that it prepares you for both physics-related and non-physics jobs. It's for the fact that it equips you with skills that employers from various industries find useful and valuable. Due to this, you can minor in something that can enhance your employability across a number of career paths.
Some of the most popular minors taken by those who are majoring in physics include:
Astronomy
Astrophysics
Business
Computer science
Earth sciences
Economics
Engineering
Finance
Information technology
International relations
Journalism
Meteorology
Oceanography
Organic chemistry
Physical chemistry
Psychology
Public policy
Sociology
Technical writing
What Can You Do With Physics Degree
Refrain from assuming that majoring in physics will leave you with no other choice but to become a physicist or some other type of scientist. If truth be told, that's unlikely to happen.
That's because having a master's degree is a requirement that scientists need to meet.
But the good news is that an undergraduate degree in physics can prepare you for an assortment of jobs, some of which have nothing to do with physics. That's because majoring in the discipline equips you with a number of skills that can be extremely valuable in the workplace. Some examples of jobs physics majors may take on include:
Technical writer
Median annual salary: $78,060
Job outlook in 10 years: 12%
Physics majors working as technical writers do more than just come up with manuals, guides and articles on complex matters related to physics and various hard sciences in order to make them easier to understand. They also have to discuss with product designers and developers and study and test the products to be written about themselves.
Most technical writers are employed by businesses or companies in various scientific or technical industries. These days, more and more technical writers take advantage of the web and social media, too.
Science writer
Median annual salary: $69,510
Job outlook in 10 years: 9%
What makes science writers different from technical writers is that they have to write to inform and influence the target audience. In the process, they can leverage to their advantage things like style and personality in order to make their written content engaging and effective. Technical writers, on the other hand, have to follow a specific format.
Many science writers can be classified as science journalists. They are the ones who write science-related articles for newspapers and magazines for various audiences — scientists, engineers, educators, the general public, etc.
High school physics teacher
Median annual salary: $61,820
Job outlook in 10 years: 8%
Physics is a staple class in high school. Many high schools also offer Advanced Placement (AP) classes in physics. They include AP physics 1 and AP physics 2 (both algebra-based), mechanics and electricity and magnetism. It's exactly due to this why physics majors can have a career as high school teachers teaching various physics classes.
Those with a bachelor's in physics may teach at public high schools, although they will have to apply for a certificate or a license beforehand. Teaching at private high schools, meanwhile, typically does not require it.
Operations research analyst
Median annual salary: $82,360
Job outlook in 10 years: 25%
What operations research analysts do is solve complex problems encountered by businesses and organizations using hard sciences such as mathematics and physics, depending on the industry.
Because of the abilities obtained and mastered by physics majors in college such as data gathering, analytical thinking and problem-solving skills, they make for eligible operations research analysts. Some of the industries employing the most number of operations research analysts include finance, insurance, and science and technology.
Sales engineer
Median annual salary: $103,710
Job outlook in 10 years: 8%
Sell technological products to businesses, companies and even governmental agencies — such is what sales engineers do. It's a must for them to have a deep understanding of the science behind how the products they sell work.
Although it would seem like individuals with a bachelor's in engineering are the only ones who are qualified to work as sales engineers, those with a degree in other fields may work as such, too. They include physics majors who possess the knowledge and skills to take on the many different challenges of being sales engineers.
Process engineer
Median annual salary: $78,500
Job outlook in 10 years: 10%
In a nutshell, process engineers are responsible for transforming raw materials into useful products. They are involved with the various manufacturing aspects, ranging from researching, designing, implementing to optimizing processes. Besides overseeing the production, process engineers also manage the different resources used.
Having business and commercial awareness as well as IT and numeracy skills is important for process engineers, which is why physics majors should carefully choose their electives and minors if they plan on working as such.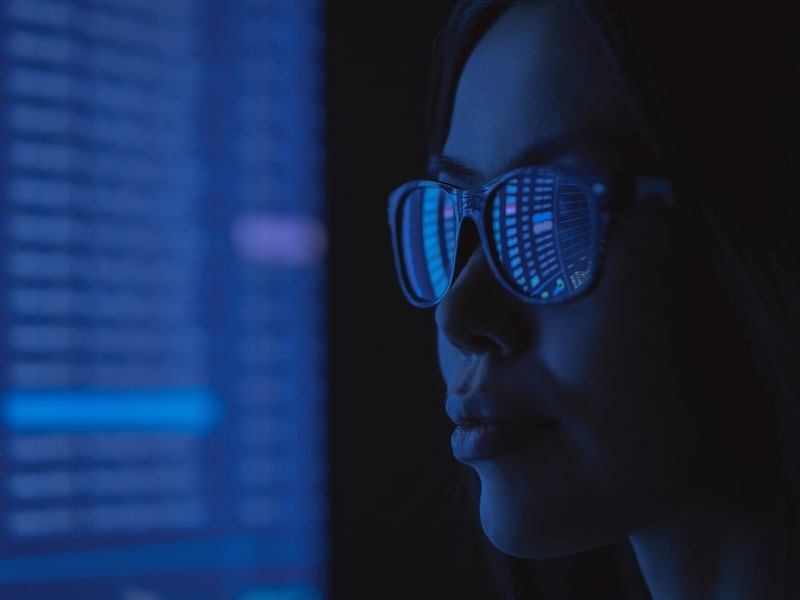 Data analyst
Median annual salary: $82,360
Job outlook in 10 years: 25%
Various qualities possessed by physics majors, such as problem-solving, critical thinking, detail-oriented and statistical skills make them excellent data analysts for various industries, from business, healthcare to government.
Giving answers to questions and providing solutions to problems are the specializations of data analysts. Their day-to-day job consists of gathering, organizing and interpreting data. While a bachelor's degree in physics or any hard science or STEM is the minimum requirement by employers, a master's degree is sometimes necessitated for some positions.
Forensic science technician
Median annual salary: $61,930
Job outlook in 10 years: 16%
Simply put, forensic science technicians help criminal investigators solve crimes. They are the ones who are tasked with collecting pieces of evidence such as weapons, fingerprints and bodily fluids as well as analyzing them. Often, they recreate crime scenes as well as attend court proceedings in order to testify about their findings.
Physics majors can increase their marketability and competence level as forensic science technicians by getting their hands on certifications and licenses. It's also important for them to stay up-to-date with newer related technologies.
Best Schools for Physics Major
A survey says that up to 50% of all employers are looking for graduates with STEM degrees.
But it doesn't mean right away that arming yourself with a bachelor's degree in physics or any other discipline in the STEM field guarantees employment after graduation.
Obtaining high grades and earning transferable skills in college can make your resume more marketable. It's also a good idea to complete a good four-year physics program mainly because the industry to which you are about to belong is extremely competitive — employers have a penchant for the best of the best.
And speaking of competitiveness, it's not uncommon for institutions with superb physics programs to be highly selective. This is why you should check the academic requirements of a program being offered by the school you are eyeing in order to prevent wasting your time and that of the admissions officers.
Below are some US colleges and universities with the best bachelor's degree programs for physics majors. I have also included the acceptance rate and estimated cost of attendance (COA) for each one for easier selection:
| | | |
| --- | --- | --- |
| INSTITUTION | ACCEPTANCE RATE | ESTIMATED COA |
| MIT | 7% | $72,462 |
| California Institute of Technology | 7% | $77,718 |
| Yale University | 7% | $79,370 |
| Harvard University | 5% | $75,891 |
| Stanford University | 5% | $78,218 |
| Princeton University | 6% | $68,044 |
| University of Chicago | 7% | $81,531 |
| Cornell University | 11% | $78,992 |
| Rice University | 11% | $69,557 |
| Columbia University | 7% | $77,603 |
| Brown University | 8% | $80,448 |
| University of Pennsylvania | 9% | $81,110 |
| University of California – Berkeley | 18% | $41,528 (in-state) and $71,282 (out-of-state) |
| Washington University in St. Louis | 16% | $79,586 |
| Johns Hopkins University | 11% | $67,667 |
| University of Michigan – Ann Arbor | 26% | $31,484 (in-state) and $67,802 (out-of-state) |
| Carnegie Mellon University | 17% | $76,760 |
| Vanderbilt University | 12% | $76,044 |
| Harvey Mudd College | 18% | $79,539 |
| UCLA | 14% | $36,787 (in-state) and $66,541 (out-of-state) |
Best Schools for Physics Major
Besides going to a physical school for the next four years of your academic life, you may also earn a physics degree in front of your desktop or laptop — there are degree programs in physics available online!
Alas, not too many colleges and universities offer an online bachelor's degree in physics.
Best Online Schools for Physics Major
If the goal is to be able to take the exact career path you have laid out, make sure that the online school you are about to apply to is fully accredited by an accrediting agency that's recognized not only by the Council for Higher Education Accreditation (CHEA) but also by the US Department of Education (USDE).
Here are some schools where you can obtain a legit online bachelor's degree in physics:
Liberty University
Location: Lynchburg, Virginia
Cost: $390.00 per credit hour
Acceptance rate: 100%
Average starting salary: $33,700 per year
Accreditor: Southern Association of Colleges and Schools Commission on Colleges (SACSCOC)
Arizona State University
Location: Tempe, Arizona
Cost: $561.00 (in-state and out-of-state) per credit hour
Acceptance rate: 88%
Average starting salary: $40,300 per year
Accreditor: Higher Learning Commission (HLC)
Texas State University
Location: San Marcos, Texas
Cost: $317.36 (in-state and out-of-state) per credit hour
Acceptance rate: 85%
Average starting salary: $38,300 per year
Accreditor: Southern Association of Colleges and Schools Commission on Colleges (SACSCOC)
As mentioned earlier, most of the core courses of a bachelor's degree program in physics have labs. Especially if your reason for attending an online school rather than a physical one is that you have a busy everyday schedule, make sure that you ask the school about how attending courses with labs would go about.
Just Before You Work on a Physics Degree
Earning a bachelor's degree in physics is not easy. That's because there are a lot of challenging core courses and electives physics majors have to take in order to graduate.
Prior to deciding to declare physics as your major, make sure that an undergraduate degree in the discipline is what you really want and something that can turn your dream job into a reality. It's also a good idea to make sure that you are good in math and various hard sciences as you will encounter them a lot as a physics major.
Read Next: Is Chemistry a Good Major

Disclaimer: The views and opinions expressed in this article are those of the authors and do not necessarily represent those of the College Reality Check.