Public Health Major: All You Need to Know
Public health majors are preparing for careers in industries that promote and uphold the health of individuals and the community.
They will graduate and become a part of the 22 million workers in the healthcare sector, which is the largest and fastest-growing in the United States, based on Census Bureau data.
How much money you will make as a public health major will depend on factors such as the type of work, location and job experience.
For instance, being a policy associate will let you earn an average of $55,351 per year, while being a health educator will allow you to earn about $66,500 per year.
Everyone knows that majors related to health care are some of the most challenging.
Do you want to earn a public health major but fear that you may not get grades good enough for you to graduate?
In this post, I will give you an idea of what it's like to be a public health student.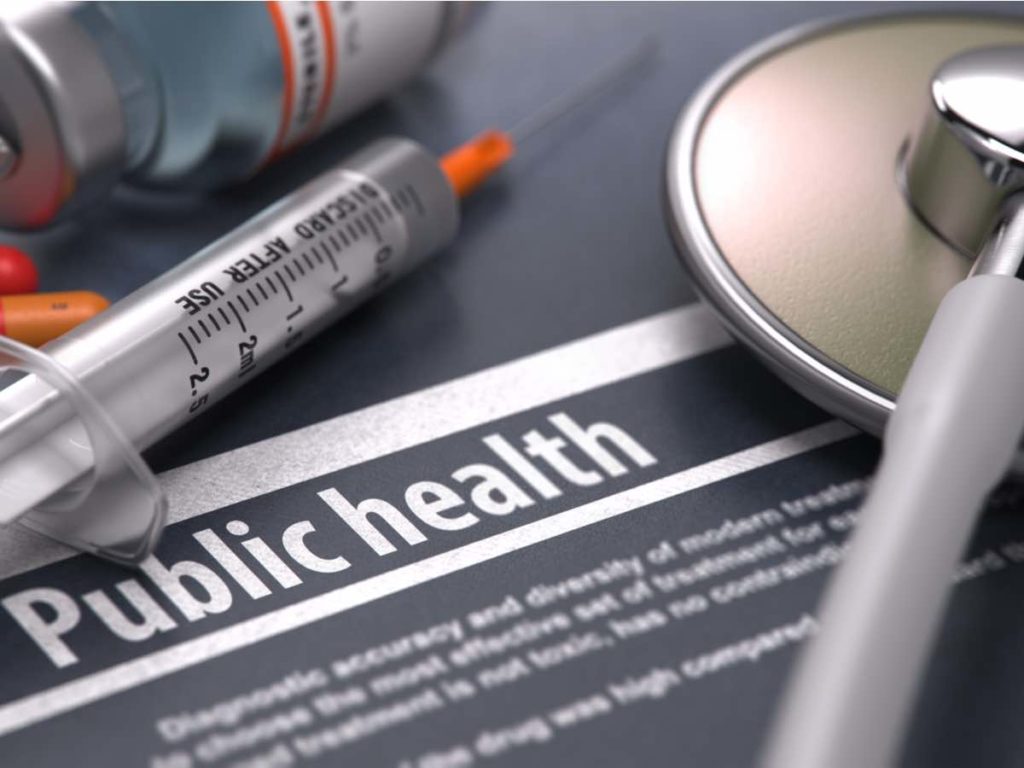 Is Public Health a Hard Major
Many lower-division public health core courses can be challenging for some students. They include chemistry, biology, math, and computer programming. Most upper-upper division public health core courses can be hard, too, such as epidemiology, biostatistics, and health behavior and chronic diseases.
It's not uncommon for general education courses (or gen ed for short) to make up anywhere from one-third to one-half of all the courses that make up a bachelor's degree.
Needless to say, up to 50% of all courses public health majors have to complete to graduate are gen ed ones.
Whether it's public health that you are planning on majoring in or another field, you will have to take the very same set of gen ed courses.
Because different undergraduate students have different strengths and weaknesses as well as learning styles, the difficulty level of these courses can be subjective — what's easy for one can be hard for another.
The real challenge comes when core courses make their presence known, which usually happens during the last two years of college, right after students declare public health as a major by the end of their sophomore year.
Public health core courses can be divided into a couple of groups:
Lower-division courses. Basically, these courses introduce students to public health.
Upper-division courses. These courses provide advanced-level public health-related study.
The following are some of the lower-division public health core courses:
Biology
Calculus
Chemistry
Cognitive science
Communication
Computer science
Environmental studies
Introduction to public health
Linear algebra
Microeconomics
Organic chemistry
Statistics
And now, let's take a quick look at some of the upper-division core courses for public health majors so that you can have a more concrete idea of what it's like to concentrate on the said discipline of study:
Biostatistics
Closely associated with epidemiology is biostatistics, which is all about the development and application of statistical reasoning and methods in addressing, evaluating and solving problems in public health.
The course also covers conducting biomedical-, clinical- and population-based research.
Upon graduation, you should be able to analyze basic public health-related data by employing common statistical methods for inference as well as interpret the results of statistical analyses found in researches and studies.
You should also be able to explain common descriptive methodologies in summarizing public health information.
Health Behavior and Chronic Diseases
Public health involves certain social and behavioral sciences, all of which aim to address the various behavioral, social and cultural factors associated with individual and population health.
Through this discipline, research and practice can be carried out that can contribute to the development, administration and assessment of programs and policies in public health and health services in order to promote and maintain healthy environments as well as healthy lives for both individuals and populations.
One of the main goals of the upper-division course is to enable the public health major to apply evidence-based solutions in the development and also evaluation of social and behavioral interventions for public health improvement.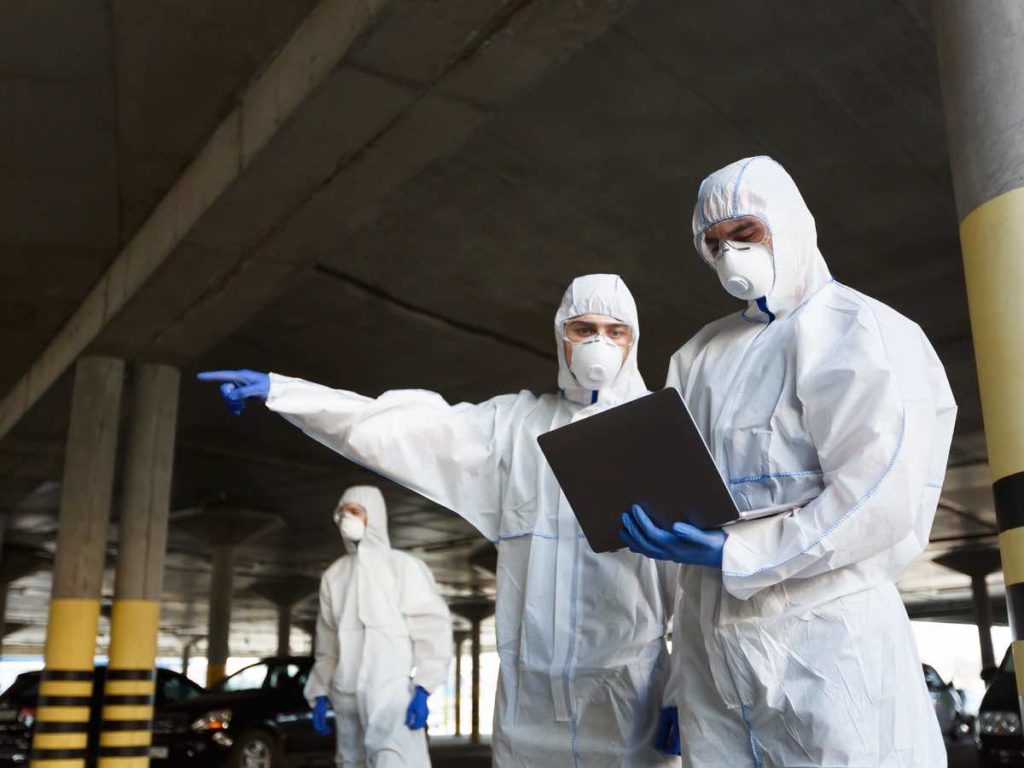 Epidemiology
Simply put, epidemiology is the core discipline of public health.
The course covers many fundamental topics, ranging from the natural history of disease, determinants of disease, biologic basis of health to death in human populations.
The goal of the course is for public health majors to graduate knowing how to:
Define the concepts and terminologies used in epidemiology.
Calculate basic statistical epidemiology measures.
Apply various measures to evaluate strategies in order to safeguard the health of individuals or the population.
Explain the importance of epidemiology when it comes to the discussion of health issues scientifically, economically and politically.
Environmental and Occupational Health
What the course is all about is the study of the different environmental and occupational factors that can affect the health of a workforce and the community. Some of these factors include biological, physical, and chemical ones.
Upon graduation, a public health major, through the course, should be able to:
Identify the effects of major environmental and occupational agents, both direct and indirect.
Assess the various approaches for examining and controlling environmental hazards.
Specify existing or up-to-date approaches to environmental and occupational risk assessment.
Recognize and identify federal and state regulatory programs and guidelines, as well as authorities, governing environmental and occupational risk assessment methods.
Health Policies for Healthy Lifestyles
Basically, the course centers on establishing a multidisciplinary approach to the identification of the different practices of delivering health care for individuals and populations, including both the quality and cost.
It also covers laws and regulations aimed at impacting health-related behavior.
Public health majors, through the course, will be able to identify the roles and responsibilities of various organizations and agencies, including governmental, non-governmental and private ones, public health care-wise.
It's also through it that students can apply policy analysis principles to the evaluation of policy interventions.
The US Health Care System
In a nutshell, the course examines the financing, manpower and major services of the country's health care system.
In the process, it addresses various issues associated with access to health care. Some of them include availability, costs and, more importantly, quality of the provided care.
The course puts special emphasis on government regulation and public policy's role in the health care system.
Public Health Program Admissions Requirements
Admissions requirements for first-time, first-year students who are interested in enrolling in a public health program can vary from one institution to the next.
In most instances, applicants will have to meet a minimum GPA requirement. Some requirements may have to be completed within the sophomore year of college.
For the most part, admission to a public health program is just like admission to most other programs.
Meeting all of the admissions requirements of the college or university offering a bachelor's in public health is a must for applicants who would like to attend the school as public health majors.
Some of the requirements or considerations shared by the vast majority of institutions with a public health program include:
Academic rigor
A high school diploma or an equivalent, if accepted
A minimum high school GPA
Admissions essays
Class rank
English language proficiency exam score, if an international student
Extracurricular activities
Personal qualities
Recommendation letters
SAT or ACT score, if test-required
State residency
So, in other words, if you are interested in becoming a public health major, chances are that you will have to go through the standard admissions process in order to get either an acceptance or rejection letter from the school.
Transfer students, on the other hand, may not be allowed direct admission into being public health majors.
For instance, at the University of Iowa, which US News ranks #19 in Public Health, transferees may not directly major in public health — well, at least as of the time being.
What they need to do instead is declare an interest in public health in the College of Liberal Arts and Sciences, after which they may apply through standard admission.
At some colleges and universities, students majoring in public health may also consider customizing their degree.
This is particularly beneficial for those who have already established a solid career path and recognize that modifying their degree can help them achieve their particular career goals.
For instance, at the University of Arizona, which is ranked #103 in National Universities by US News, public health undergraduate students are allowed to customize their degree by selecting an area of emphasis such as:
Global health
Health systems theory and practice
Public health practice
Besides a customized bachelor's in public health degree, some colleges and universities also offer accelerated or fast-track degrees in public health.
As the name suggests, these are programs that make it possible for students to take more courses and credits per semester, thus allowing them to earn an undergraduate degree in public health much faster.
Non-traditional students who have completed some or all of their gen ed courses at the same school or elsewhere, for instance, can graduate within 12 to 24 months of full-time study.
Usually, accelerated public health degrees are available from accredited online schools.
As a matter of fact, some online learning institutions offer a combination of bachelor's and master's degree in public health, which is a great option for students who would like to have a graduate degree in public health eventually.
Typically, it can take around five years to complete this combined public health program.
BS vs. BA: Degrees in Public Health
A public health major may choose between two different degrees: a Bachelor in Science (BS) and Bachelor in Arts (BA). Both BS and BA in public health have the same prerequisites and curriculum.
However, there are slight differences. For instance, one is more on hard sciences while the other is more on social sciences.
When planning on earning a bachelor's in public health, you can choose between a BS and a BA.
It's true that they are both degrees in public health. And, as mentioned earlier, they share certain things in common, such as the prerequisites and even the curriculum.
However, BS and BA in public health are different in terms of what they focus on, which can make one more difficult than the other, depending on the strengths and weaknesses of a student.
Needless to say, you should choose the kind of degree that will make it possible for you to reach your public health career goals.
Check out the key differences between a BS and a BA in public health before you choose a program:
BS in public health
Simply put, a BS in public health is more focused on hard sciences such as biology and chemistry.
As a result of this, getting your hands on this particular type of public health degree allows you to take a career path that's more inclined toward clinical health care, such as community health work and public health research.
Earning a BS in public health is a good idea if you are planning on pursuing further education in order to become, say, a nurse practitioner (NP) or a physician assistant (PA).
BA in public health
Meanwhile, a BA in public health is more centered on social sciences. Some common examples that you may encounter while enrolled in a public health program include sociology, psychology, economics and political science.
But take note that you may also be required to take more technical courses such as statistics and algebra.
Since social sciences are the core of a BA in public health, the degree prepares undergraduate students for certain jobs in the health care sector.
Some of the most common examples are public health planning, health education, and social and community service management.
Can't decide between the two options? Don't you worry because, more often than not, most employers who are on the hunt for bachelor's in public health holders tend to equally favor a BS and a BA. The same is true for graduate schools.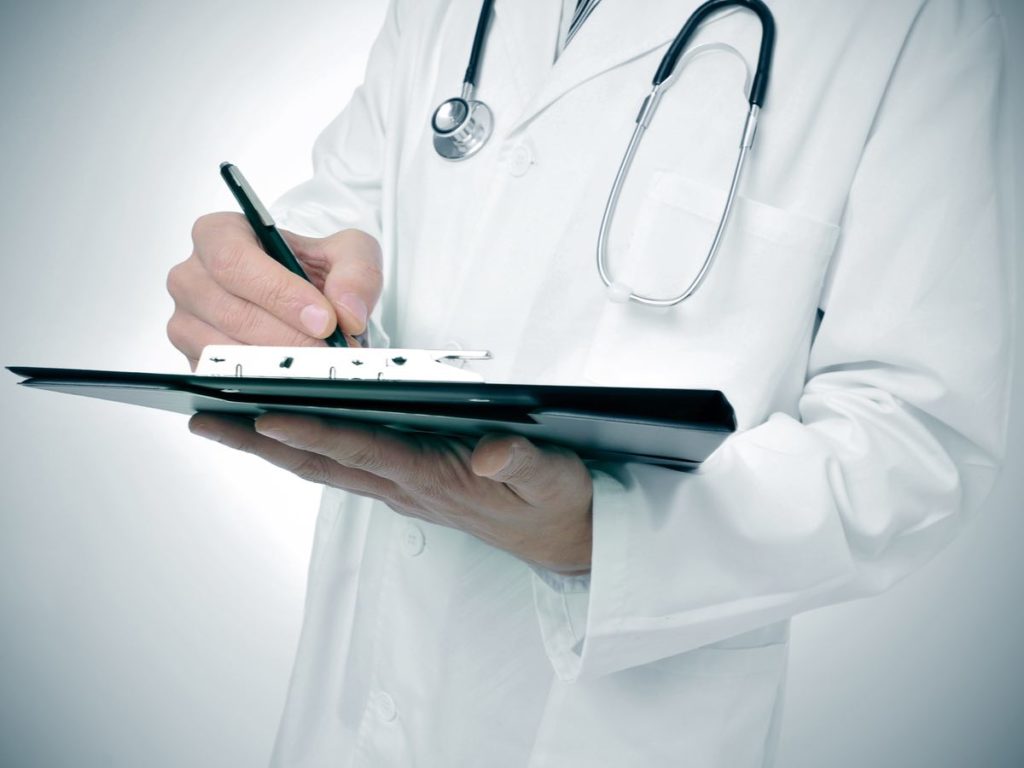 Do Public Health Majors Have to be Certified?
After earning a bachelor's degree, public health majors can start looking for jobs.
So, in other words, there is no need for them to take exams and earn a certificate or license.
On the other hand, those with a master's in public health may choose to get certified, especially if taking on leadership roles is preferred.
It's no secret that many professionals who are a part of the health care system have to take exams and get certified and registered after earning a diploma in order to be able to work legally in the country.
Some examples of them include:
Audiologists
Chiropractors
Dentists
Dermatologists
Dietitians
Nurses
Occupational therapists
Optometrists
Pharmacists
Physical therapists
Physicians
Physician assistants
Podiatrists
Radiation therapists
Radiologists
Speech-language pathologists
Surgeons
It's true that bachelor's in public health holders are also a part of the health care industry.
However, since it's not a part of their roles to diagnose, treat and provide direct patient care, public health majors are not required to pass a certain exam and earn a license just to be able to work as professionals.
Needless to say, after earning your public health degree, you may start applying for a job without any delay in order to get the attainment of your career goals started.
What Can You Do With a Public Health Major
There are many different jobs as a public health major, such as:
Community health worker
Database administrator
Disease prevention specialist
Emergency response planner
Environmental specialist
Health educator
Health information technician
Program director
Public health advocate
Public health investigator
Public health planner
Public health researcher
Sanitarian
Social and community service manager
Social and human service assistant
While public health majors who have successfully obtained a bachelor's are not required to get certified and registered, those with a master's in public health, on the other hand, may choose to take an exam in order to get a license.
As a matter of fact, to date, more than 11,000 individuals have taken the said certification test.
The Certified in Public Health (CPH) exam — this is the exam, which is administered by the National Board of Public Health Examiners (NBPHE) and consists of 200 questions that need to be answered within four hours, master's in public health holders need to pass in order for them to earn a CPH credential.
Available all year round, it is administered via live online-proctored examinations at testing centers.
Just like what's mentioned before, the CPH exam is only available for those with a master's in public health and can be taken by degree holders who wish to stand out against the competition in the job market.
However, it's not enough for you to have a graduate degree in public health in order to be able to take the CPH exam — you will also need to have at least three years of public health work experience.
Additionally, you should have obtained your master's from a graduate school that's accredited by the Council on Education for Public Health (CEPH).
While it's true that earning a master's in public health can open doors to more career opportunities and higher earnings, it's not applicable to all public health majors because it consumes both time and money.
If attending graduate school is not an option and you want a CPH credential, there is no need to fret!
That's because, according to CEPH itself, individuals with a bachelor's in public health may also take the CPH exam provided that they have a public health-related work experience of not less than five years.
But please keep in mind that CEPH will review applications beforehand based on public health work experience.
Is Public Health Easy
Because public health requires undergraduate students to take both hard and soft sciences, it's not one of the easiest majors around.
Upper-division core courses, such as epidemiology and biostatistics, can be challenging, especially if science and math are not some of the person's strongest suits.
If you are not terrified of a little math as well as some hard and soft sciences, then you may find public health a major with just the right amount of difficulty.
Especially if you have set your heart to make an impact on individual and community health and well-being after graduation, the challenges of majoring in public health should not intimidate you.
Read Next: Is Social Work Career Good?

Disclaimer: The views and opinions expressed in this article are those of the authors and do not necessarily represent those of the College Reality Check.