Queer Studies: What It Is and Where You Can Study
Some academic majors are simply more popular than others.
But then there are also those that may not be as sought-after by a lot of degree-seeking students yet attention-grabbing enough to spark the curiosity of some.
One perfect example is queer studies, whose name alone makes it obvious what it's all about, yet not clear enough to reveal what it encompasses.
Queer studies is an interdisciplinary study focusing on things that have something to do with gender, human sexuality and sexual orientation, of course with special emphasis on LGBTQ+ matters. Its emergence in the 1990s was preceded by political deeds and academic examination of gays and lesbians in the previous decades.
Activism — it's what paved the way for queer studies.
As a matter of fact, at Wesleyan University, which is a private liberal arts institution originally founded as a men's college, it was the members of the school's Queer Alliance that lobbied for the creation of queer studies back in 2002.
Not a lot of colleges and universities these days offer the field.
Some, meanwhile, have related studies such as LGBTQ+ studies and gender and sexuality studies. Either way, no matter the name or scope or the postsecondary institutions offering them, these disciplines share certain things in common.
And they include:
Feminist and queer theories
LGBTQ+ history
Sexuality and gender
Social issues and movements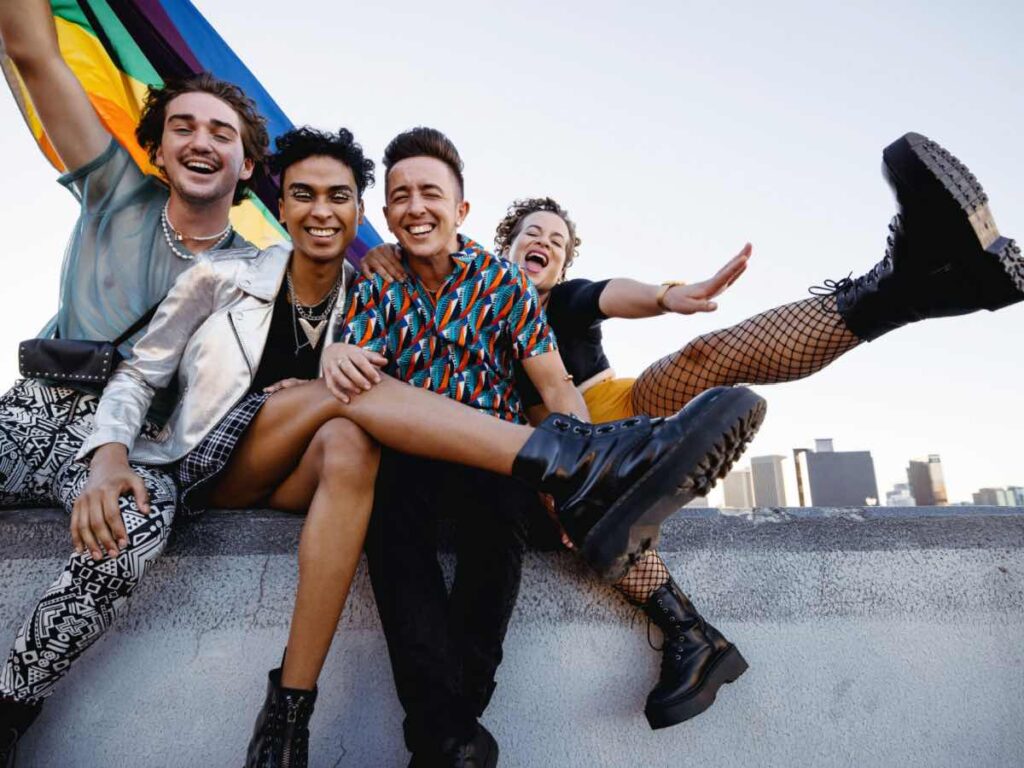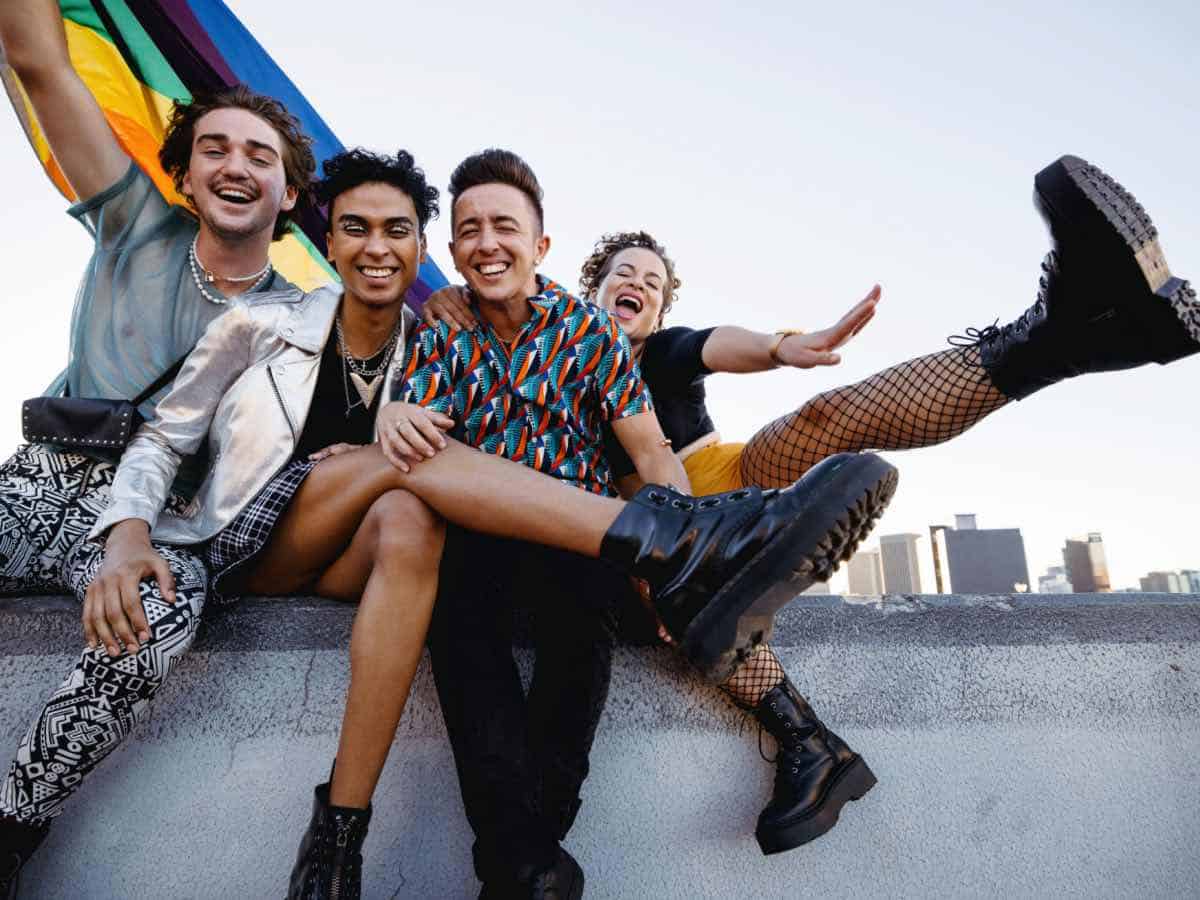 Can You Major in Queer Studies?
Many colleges and universities allow undergraduate students to major in queer studies. Simply put, majors in queer studies complete a specified number of courses, both core and electives alike, that aim to prepare them for leadership and activism for LGBTQ+ and other minority sectors of the population, too.
The degree one can earn from majoring in queer studies can vary from institution to institution.
Commonly, the said undergraduate pursuit results in a bachelor of science (BS) degree in queer studies.
At other times, however, it can only be a minor area of concentration, leading to an undergraduate degree — i.e., a bachelor of arts (BA) degree in liberal studies, queer studies.
As with others, queer studies require students majoring in it to take certain courses.
For instance, Denison University, a private liberal arts college in Granville, Ohio, requires the following core courses for queer studies majors:
Introduction to Queer Studies
Queer Theory
Senior Seminar
In addition, queer studies majors need to take at least 3 electives in order to fulfill the required 6 courses for them to earn their bachelor's degree in the discipline.
Some examples of approved electives at Denison include:
Gay and Lesbian Issues in Education
Gender and Communication
Human Diversity Through Literature
Mediating Gender and Sexuality
Music and Sexuality
Philosophy of Feminism
Queer Graphics
Social Movements
Transgender Studies/Transgender Issues
While there's no such thing as a major in queer studies at Antioch University, a private institution with a total of 5 campuses across the US and offering online courses, too, undergraduate students may minor in it.
To successfully earn a minor in queer studies, students need to complete a minimum of 20 units from approved courses.
Some examples of courses available for queer studies minors at Antioch include:
Lesbian & Gay History in Documentary Film
LGBT Identity Issues
Queer Literature
Sex-Positivity & Social Justice
Sexual Politics, Protest and Performance
Sexualities Around the World
Transgender Identities
Who founded queer studies?
Clearly defining the origin of queer theory can be difficult due to the fact that it stems from multiple critical and cultural contexts. Some of them include feminism, AIDS activism and gay and lesbian movements.
Some core theorists considered are the following: Michael Foucault, Gayle Rubin, Eve Kosofsky Sedgwick and Judith Butler.
Top 35 Colleges That Offer Queer Studies
Despite having smaller enrollment numbers and dedicated staff members, queer studies and disciplines closely related to it are being offered by a number of postsecondary institutions in the US.
Some of them include selective and prestigious universities, including many of the Ivy Leagues, and some flagship schools, too.
Interested in majoring in queer studies?
Then you might want to rebuild your college list if you already have one.
That's because not too many schools of higher education in the land are offering the field of study.
The following are some colleges and universities offering queer studies or closely related concentrations:
Allegheny College
Antioch University
Bowdoin College
Brown University
California Polytechnic State University
City College of San Francisco
Cornell University
Denison University
Grand Valley State University
Hobart and William Smith Colleges
Humboldt State University
Kent State University
Montclair State University
Pennsylvania State University
Rutgers, State University of New Jersey – Newark
San Francisco State University
Smith College
Stanford University
Temple University
Towson University
University of Chicago
University at Colorado Boulder
University of California, Berkeley
University of California, Irvine
University of California, San Diego
University of Louisville
University of Maryland – College Park
University of Michigan – Ann Arbor
University of Minnesota
University of Oregon
University of Wisconsin – Madison
University of Wisconsin – Milwaukee
Wesleyan University
Western Washington University
Yale University
It's true that there are numerous institutions of higher education offering queer studies and similar courses and programs.
Still, unlike other more popular disciplines, college-bound students who are interested in taking them have to research whether or not they are being offered by their top-choice schools.
There are a handful of reasons why queer studies isn't as widespread as most other options:
Small enrollment
One of the biggest challenges to queer studies is that it isn't getting a lot of enrollees as more sought-after majors.
Needless to say, if it's not attracting a lot of degree-seeking students, chances are that an institution will simply devote most of its resources to popular offerings to provide its undergraduates with a more satisfying college experience.
For instance, at California Polytechnic State University, only a total of 66 students majored in women's, gender and queer studies back in 2017.
Insufficient staff
Most academic programs have their dedicated staff members that serve as the students' instructors and mentors.
Unfortunately, not enough individuals who are explicitly trained in the field of LGBTQ+ studies are available, in particular those who wish to become members of the postsecondary teaching community.
In addition, for fear of being discriminated against and failing to land their dream jobs, most people, including those who could teach queer studies courses, might instead apply to teach other classes.
According to Pride at Work, as a matter of fact, 53% of employed individuals hide their gender identity at work.
Common misconceptions
Because of the fact that it's not as sought-after and commonly heard of discipline, it's not unlikely for some college-bound teens to refuse to take queer studies seriously.
This is especially true since it's an interdisciplinary field, which means that students may much rather go for more popular studies that are constantly in demand in the job marketplace.
Speaking of which, the thought of winding up jobless can easily scare away those who are interested in queer studies. However, there are many career opportunities for queer studies majors, which we will talk about shortly — so keep reading!
What Careers Can You Have From Queer Studies?
Contrary to popular belief, queer studies opens doors for opportunities other than careers related to LGBTQ+ leadership and activism. Queer studies graduates can work as anything from account executives, project managers to human resources administrators and from journalists, business managers to events specialists.
Even though not too many people have a degree in queer studies or related disciplines, the fact remains that there are various job possibilities available for those who majored in it in college.
The following are just some of the most popular options available for you after completing queer studies:
| Job Title | Median Salary |
| --- | --- |
| Account executive | $133,380 per year |
| Administrative assistant | $39,680 per year |
| Business manager | $78,410 per year |
| Career counselor | $60,510 per year |
| Compliance officer | $71,650 per year |
| Development manager | $120,130 per year |
| Director | $79,000 per year |
| Event specialist | $49,470 per year |
| Executive assistant | $62,060 per year |
| Human resources specialist | $62,290 per year |
| Journalist | $48,370 per year |
| Public relations specialist | $62,800 per year |
| Social worker | $50,390 per year |
| Training specialist | $61,570 per year |
Job options for Queer Studies major
Just Before You Major in Queer Studies
Queer studies and various other closely related disciplines prepare undergraduate students for leadership roles and activism for the LGBTQ+ community and some other marginalized groups as well.
Being an interdisciplinary field, it also paves the way for a number of career options for graduates, most of which have something to do with addressing 21st-century challenges.
Before You Go…
Choosing a college major is hard, especially when you have so many interests. The following articles should help you with some of most frequently asked questions about building a future career:

Disclaimer: The views and opinions expressed in this article are those of the authors and do not necessarily represent those of the College Reality Check.