Regular Decision vs. Rolling Admission Explained
You just learned that the institution at the top of your college list reviews applications on a rolling basis. But since you have very little to no knowledge about the matter, you feel stressed and anxious and you find that your mind is asking a very important question: is regular decision the same as rolling admission?
Regular decision schools review all applications after a hard submission deadline. Decisions are typically released after six to eight weeks. On the other hand, rolling admissions schools review applications as they come in within a cycle. Decisions are usually released after four to six weeks or less.
That was the quick answer — there are so many other things you need to know about rolling admission.
So, if you have some or lots of rolling admission colleges and universities on your list, don't stop reading now. I will provide you with just about every important piece of information on the said admissions policy. By the time you reach the end of this post, you will be able to apply rolling admission with much confidence.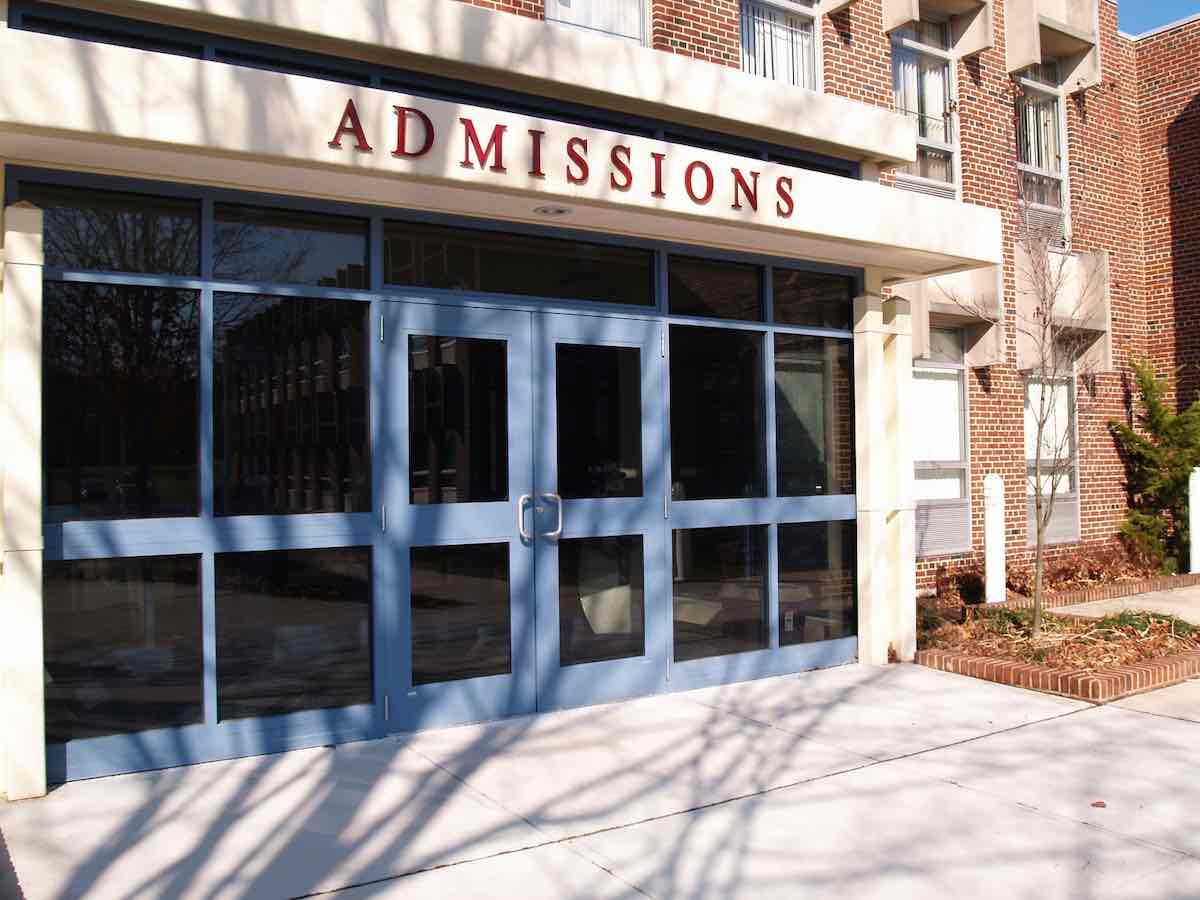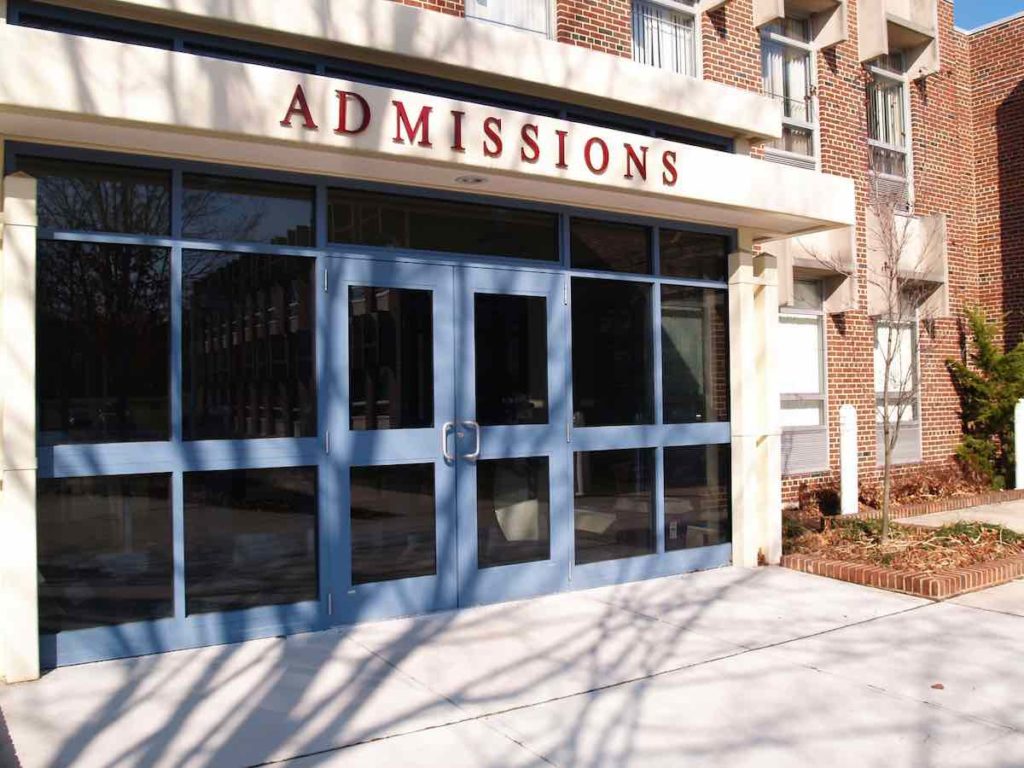 Why Does Rolling Admission Increase Chances of Acceptance?
Just like college admissions processes such as early decision and early action, rolling admission can increase admissions chances. That's because applications are evaluated on their own merits instead of against all others. Also, during the early part of a cycle, a lot of open slots are still available.
It's no secret among students gearing up for college that applying earlier instead of via regular decision can boost their chances of receiving an acceptance letter.
However, such is mainly because those who apply early decision or early action are high-performers.
This means that you may still get a denial even after applying via an early college admissions plan if your application is not as competitive as the rest. But you will be happy to learn that rolling admission can make you enjoy better acceptance chances because there is no competition — your application will be reviewed alone.
And then there's the fact that there are still lots of classes for the rolling admission school to fill, but only usually during the early stages of the admissions cycle. So, the sooner you apply, the better your admissions chances.
Is Rolling Admission Binding?
Rolling admission, unlike early decision, is not binding. This means that students can apply to as many colleges and universities as they want. And, more importantly, they have the freedom to decide whether they will enroll in the rolling admission schools that accept them or other learning institutions.
It's true that a rolling admissions policy comes with a sizable application window that can keep graduating high schoolers from encountering more stress and pressure than usual.
Getting increased chances of gaining admission to the school, however, means acting fast.
Fret not if you are planning on applying very early to a rolling admission school that's not your 100% top-choice school. That's because there is no need for you to enroll in it should it give you an offer to do so. It's for the fact that rolling admission is not binding. This is true even if you apply and get accepted during the early part of the cycle.
Needless to say, it's completely up to you whether or not you will attend the rolling admission school, which is a good thing as you can have more time to compare different institutions and enroll in the best one for you.
Does Rolling Admission Have a Deadline?
Rolling admission does not have a deadline, which is one of the handful of things that separate the college admissions policy from regular decisions. Still, students must know that rolling admission comes in cycles, which are typically six months long or shorter or longer, depending on slot availability.
Above, we have established the fact that applying rolling admission ASAP can increase admissions chances.
But that's not the only reason why it's generally a good idea to submit your application to a rolling admission school as early as you possibly can: the rolling admissions policy is on a first-come, first-served basis!
This means that if there are no more seats to fill and you just submitted your application, the admissions officers will no longer take a look at it — and it doesn't matter if your application is mediocre or stellar. The bottom line is that even though there's no hard deadline to beat, students must do their best to apply while there are still available slots.
How Long Does a Rolling Admissions Cycle Last?
Usually, a rolling admissions cycle lasts for six months or so. The application window can be shorter if the school gets lots of applications and all available seats get filled. But it can also be longer if the school gets a small number of applications or a lot of non-competitive ones and lots of slots are still empty.
Typically, a rolling admission school can accept applications all year round.
But it's important for graduating high schoolers to note that learning institutions with a rolling admissions policy, including some of the largest in the land, can only provide as many slots to degree-seeking students.
Even though the general consensus is that rolling admission colleges and universities welcome applications at any given time of the year, they will stop doing so if there are no more classes to fill. It's exactly for this reason why, earlier, we stressed the importance of applying without delay even if the institution accepts applications on a rolling basis.
If the rolling admissions cycle closes, you will have to wait for the next one to begin.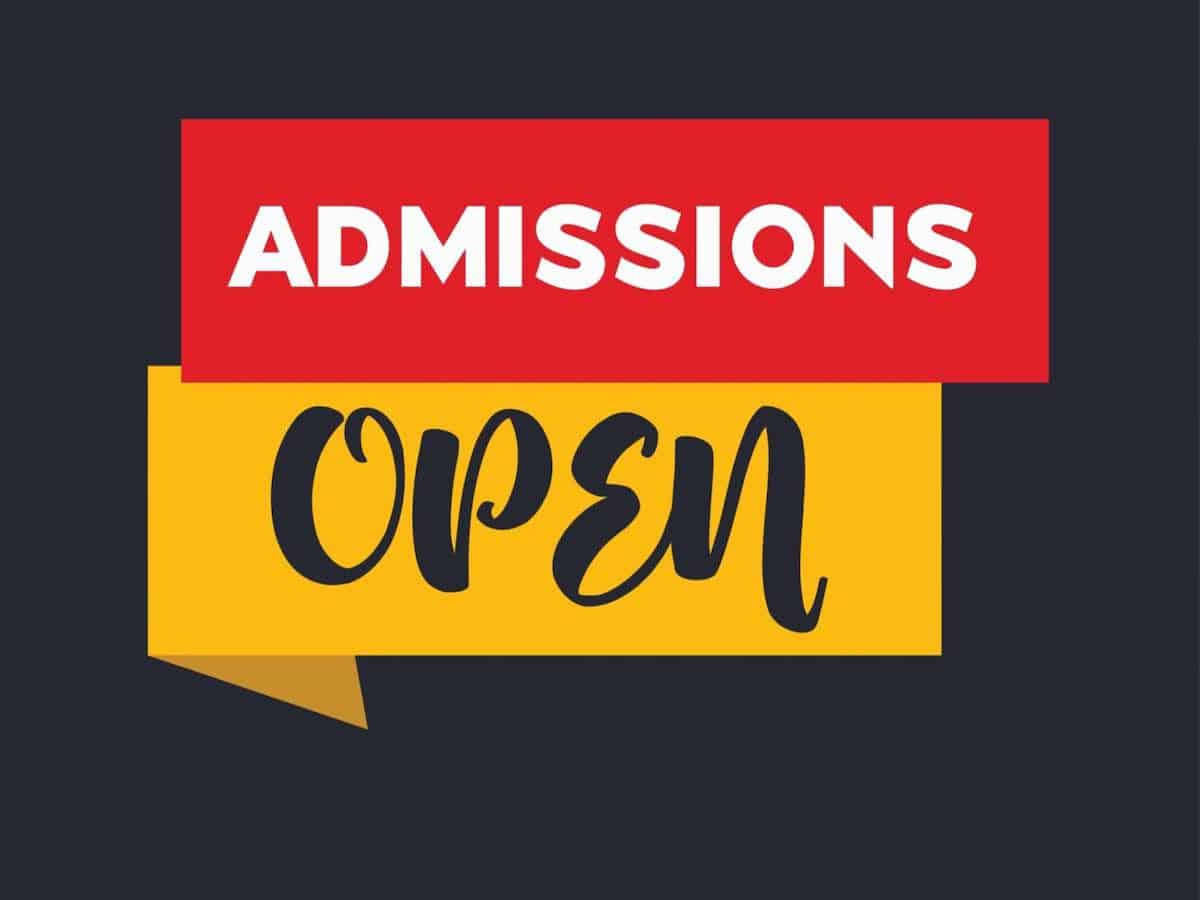 Best Time to Apply for Rolling Admission
The best time to apply to a rolling admission school is during the early part of the rolling admissions cycle. This helps make sure that there are still plenty of available slots to fill, increasing one's admissions chances. Priority deadlines can make applying rolling admission as soon as possible even more crucial.
Most rolling admission colleges and universities start accepting applications as early as July, which can continue as late as April the following year. But then there are also those that begin welcoming applicants in September.
No matter the start of the rolling admissions, it's generally a good idea to apply ASAP.
One reason for such is that, as mentioned a couple of times earlier, more slots are available to fill. And then there's also the fact that, early in the rolling admissions cycle, the admissions officers are not yet tired of seeing a lot of run-of-the-mill applications, and thus may get easily impressed with students who are demonstrating sheer interest to apply.
Applying early is also highly recommended if the rolling admission school has a priority deadline — we will talk about this matter in a short while, so don't stop reading now.
This does not mean, however, that you can compromise the quality of your admissions essays and other requirements for the sake of applying early to your choice of rolling admission school.
If your application doesn't make the cut, you are out of the list of admitted students even if you apply early.
Priority Deadline vs. Rolling Admission: What's the Difference?
As the college admission process name suggests, the priority deadline gives increased consideration to applications submitted on or before a certain date. Some institutions with a rolling admissions policy have priority deadlines. Others have priority deadlines but do not accept applications on a rolling basis.
Many schools with a regular decision admission plan have things such as early decision and early action for high-performing graduating high schoolers who make them their top-choice schools.
There are some rolling admission schools with a similar college admissions process: priority deadline.
Students who are 100% certain they would attend a school with a rolling admissions policy should they get accepted may apply earlier than the rest by submitting their applications and various supporting documents the soonest time possible. And just like early decision and early action pools, the priority deadline pool can be competitive.
Most priority deadlines are close to regular decision deadlines, which means that interested students will have to move quickly. Otherwise, their applications will end up in the usual rolling admissions pool.
Does Priority Deadline Increase Admissions Chances?
Students who apply to rolling admission schools by means of priority deadlines have higher chances of getting accepted. That's because their applications are given more consideration, thus guaranteeing they will get available spots. Still, it's a must for priority deadline applicants to have competitive applications.
By now, we have established the fact that applying early to a rolling admission institution is a plus.
Just in case the college or university with a rolling admissions policy has a priority deadline and you can complete your application before the hard deadline arrives anyway, it's a great idea to wait no further.
Besides the availability of many slots to fill, one more probable reason why priority deadline increases admissions chances is that it's a form of demonstrated interest — at some schools, in particular those with a holistic admissions policy, demonstrated interest is a non-academic factor taken into account by the admissions officers.
But keep in mind that, as stated above, your application must be a complete standout if you want to take advantage of the perks that come with beating the priority deadline.
When Do Rolling Admission Schools Release Admissions Decisions?
Because colleges and universities with a rolling admissions policy review applications as soon as they receive them instead of waiting after a hard deadline before checking them out, admissions decisions are released sooner. Typically, rolling admissions schools send out notifications within four to six weeks.
One more rolling admission perk I haven't mentioned yet in this post is that students get to hear back from the institutions they apply to sooner than those who apply by means of regular decision.
Regular decision admissions decisions are typically released within six to eight weeks.
On the other hand, rolling admission applicants usually receive admissions decisions in about four to six weeks only. As a matter of fact, in some instances, they get news from rolling admission schools, whether good or bad, sooner than the given range. Without the need to wait for a long time, the college application process is made less stressful.
Applying to a rolling admission school in the fall and then hearing back from the institution's admissions officers soon after, for instance, can make you focus on your studies better until the end of your senior year of high school.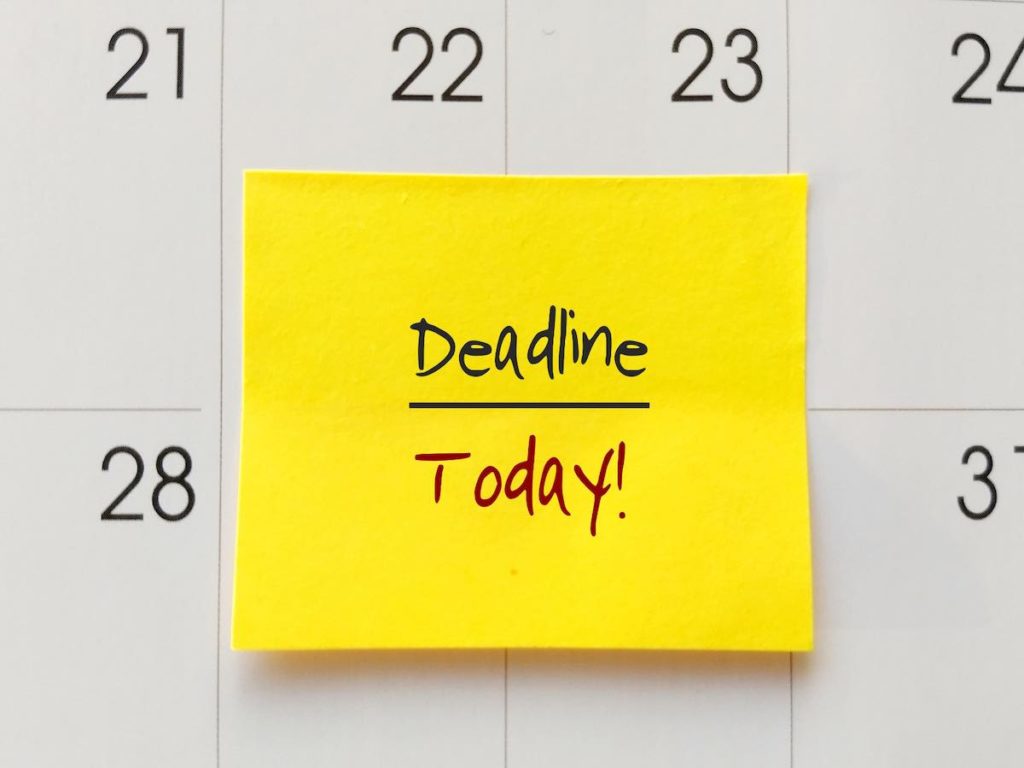 Is Getting Into Rolling Admission Schools Easier?
While it's true that applying to schools that accept applications on a rolling basis allows students to learn about admissions decisions faster, it doesn't necessarily make it easier for them to get an acceptance letter. Just like when applying regular decision, students must be able to impress the admissions officers.
It's no secret by now that applying early during the rolling admissions cycle can increase your chances of getting an affirmative response from the admissions officers instead of the dreaded denial.
The same is true if the learning institution has a priority deadline.
Needless to say, the more you delay applying within the application window, the smaller the odds of you gaining admission to it — as available slots decrease further and further, admissions officers become more and more selective in the admissions process. So, in other words, applying late can make you miss the opportunity to attend the school.
And even if your application is ready no sooner than the rolling admissions cycle begins, it's still a must for it to be worthy of an acceptance letter. Otherwise, you might get denied even if there are still plenty of empty seats around.
Are Rolling Admission Schools Bad?
Some students wanting nothing but high-quality education stay away from colleges and universities with a rolling admissions policy thinking they are bad schools. No matter the college admissions process available, some schools are bad, while others are good. Many rolling admissions schools are highly ranked.
Refrain from assuming that learning institutions accept applications on a rolling basis just for the sake of filling available seats and that they are non-selective schools.
Perhaps what you as well as many others have in mind is open admission and not rolling admission.
Open admission policy, which is also sometimes referred to as open enrollment, is a non-selective type of college admissions plan. Usually, in order for students to get accepted to open admissions schools, all they need to have is a high school diploma. In many instances, an equivalent, like a GED certificate, is also accepted.
A lot, if not all, of learning institutions with an open admissions policy are rolling admission as well.
Believe it or not, some open admissions schools are some of the most highly ranked colleges and universities in the US.
For instance, many of the campuses of Pennsylvania State University have a rolling admissions policy. A public ivy, Penn State is ranked #63 in National Universities by US News and #1 in Top Public Universities in Pennsylvania by Niche.
Here are some learning institutions that accept applications on a rolling basis but have lower acceptance rates than most non-open admission colleges and universities:
| COLLEGE | LOCATION | ACCEPTANCE RATE |
| --- | --- | --- |
| College of the Ozarks | Point Lookout, Missouri | 10% |
| Dallas Christian College | Farmers Branch, Texas | 13% |
| Ottawa University | Ottawa, Kansas | 15% |
| Northeastern University | Boston, Massachusetts | 18% |
| Cambridge College | Boston, Massachusetts | 21% |
| California Institute of the Arts | Santa Clarita, California | 25% |
| Arkansas Baptist College | Little Rock, Arkansas | 26% |
| Art Academy of Cincinnati | Cincinnati, Ohio | 27% |
| Coppin State University | Baltimore, Maryland | 28% |
| Berea College | Berea, Kentucky | 30% |
| Johnson University Florida | Kissimmee, Florida | 31% |
| Metropolitan College of New York | New York City, New York | 32% |
| Five Towns College | Dix Hills, New York | 34% |
| Holy Cross College | Notre Dame, Indiana | 34% |
| Appalachian Bible College | Mount Hope, West Virginia | 37% |
| California State University Long Beach | Long Beach, California | 39% |
| Florida Memorial University | Miami Gardens, Florida | 40% |
| Benedictine University | Lisle, Illinois | 42% |
| Brescia University | Owensboro, Kentucky | 42% |
| Clarkson College | Omaha, Nebraska | 46% |
| Alderson-Broaddus College | Philippi, West Virginia | 47% |
| City College of New York | New York City, New York | 47% |
| Belhaven University | Jackson, Mississippi | 49% |
| Barry University | Miami Shores, Florida | 51% |
| Beacon College | Leesburg, Florida | 51% |
| Adrian College | Adrian, Michigan | 56% |
| Alcorn State University | Lorman, Mississippi | 58% |
Universities with rolling admissions
Just Before You Apply Rolling Admission
Thanks to your top-choice college or university's rolling admissions policy, the process of applying to it need not be as stressful and rattling as usual. After all, without any hard deadline to beat, you can rest assured that the school will accept your application at any given time and immediately give it a look, too.
But it doesn't mean, however, that it's an opportunity for you to drag your feet.
Always keep in mind that rolling admission is on a first-come, first-served basis. If you procrastinate in applying to the rolling admission school of your dreams, you might wind up getting a denial rather than that coveted acceptance letter if all incoming classes are already filled — even if you have a very competitive application.
And even if you end up getting accepted after applying late in the rolling admissions cycle, you might find yourself with a lousy financial aid offer or a bad on-campus housing option.
If you want no other institution but the rolling admission one you are eyeing, it's a good idea to apply ASAP.

Disclaimer: The views and opinions expressed in this article are those of the authors and do not necessarily represent those of the College Reality Check.