40 Ways to Save Money in College: Conventional and Nonconventional
The Education Data Initiative reports that higher education in the US costs an average of $36,436 every year. With that sticker price, it's no wonder that up to 56% of all college students can no longer afford to go to school.

To bring down the cost of college, you need to make smart choices.
It's important to carefully consider expenses that are not only directly related to your studies, such as the college you enroll in and room and board, but also associated ones, such as entertainment, travel, and personals.
Small savings can add up and lead to big savings.

There are many ways to save money on college.
As a matter of fact, you will find a total of 40 of them in this post!
So don't stop reading now if the only thing that's keeping you from enrolling is the steep cost of attendance.
Saving College Education Expenses
An enormous chunk of all college-related expenses consists of things necessary for earning the college degree itself.
And this is why it's a good idea for you to do anything and everything you can in order to lower key college costs, such as tuition, educational loans, textbooks and others.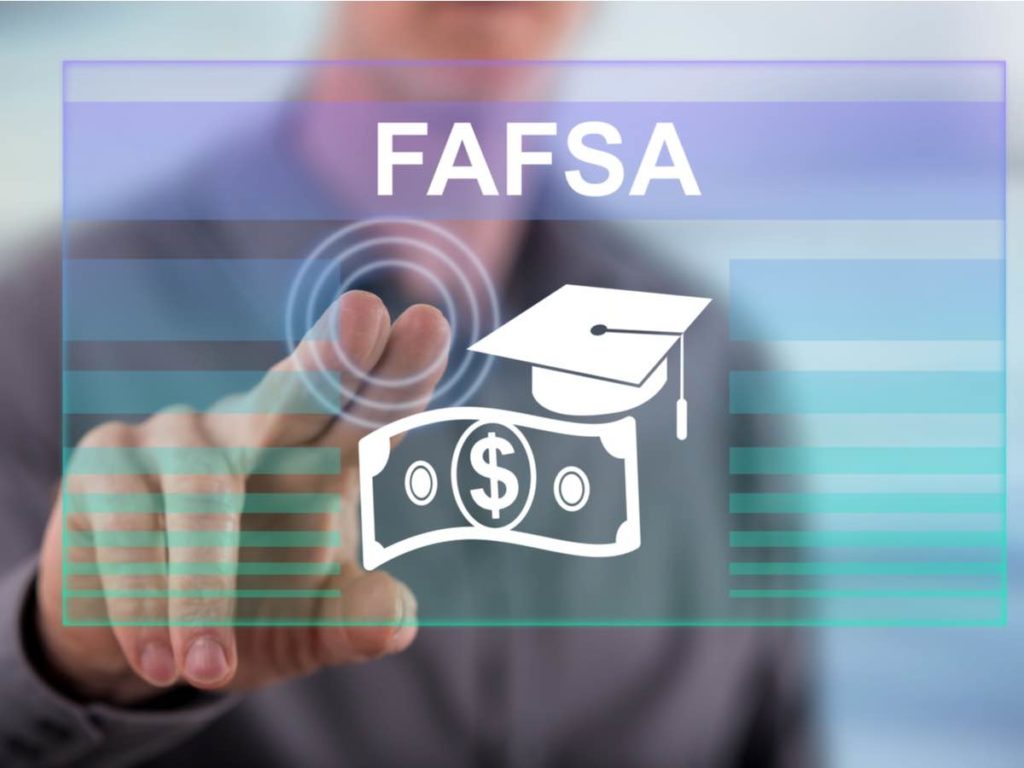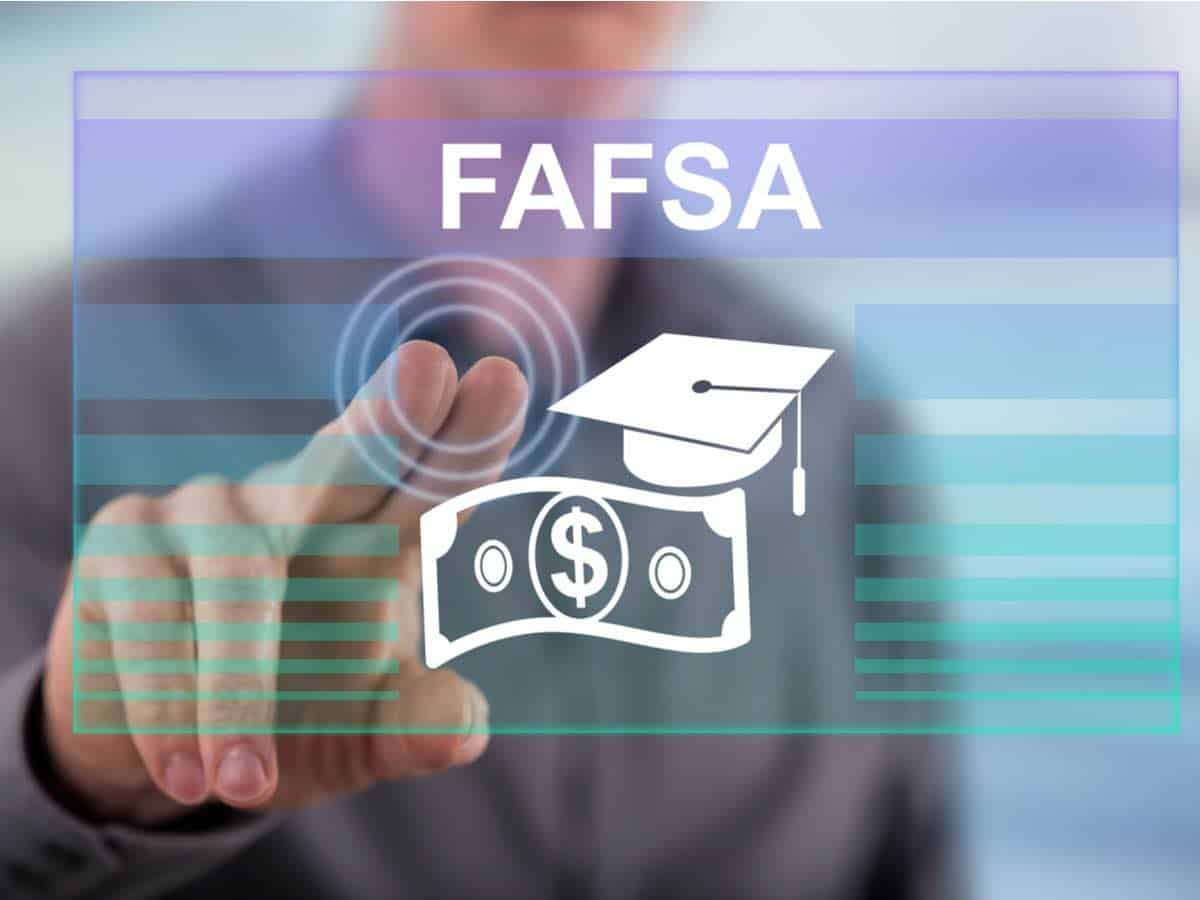 Fill out the FAFSA
Every year, make sure that you fill out the FAFSA form completely and accurately.
The FAFSA form becomes available starting October 1.
When it comes to submitting the FAFSA form, there is one important thing to remember: earlier is always better as some FAFSA aid types are awarded on a first-come, first-served basis.
And also, you can fill out the FAFSA form even before you apply to any college or university.
Related Article: Grants for College Besides the FAFSA
Apply for scholarships and grants
What's really nice about college scholarships and grants is that you can apply for as many of them as possible.
And it's not just before your first year of college starts when you can apply for them — you can apply for them every year throughout your college life, which can help keep college-related costs to a minimum.
Don't forget to apply for lesser-known scholarships and grants, too. Since fewer college students apply for them, you have higher chances of winning!
Related Article: Can You Get In-State Tuition After One Year of College?
Buy used books
The average cost of books for undergraduate students at four-year institutions is $1,240. It's also important to bear in mind that the price of books increases by an average of 12% with each new edition.
It's because of this why buying used books is one of the smartest steps that you can take if you don't want to graduate from college up to your neck in student debt.
And after you are through with the used books, you can sell them and allow lower-year college students to save a lot of money.
Related Article: How Much Debt is Too Much for College?
Use the college library
Hate that the price tags of some used books are still too high for your liking?
Fret not!
That's because you can always head to the campus library where just about everything you need to read is available free of charge.
And books are not the only ones that you can access — there are also computers, software and others. You may also pay a local public library a visit as an alternative.
Print papers on campus
In many instances, student fees include campus printing.
If that's the case for you, then shelling out lots on printing homework, reports, projects, term papers and others should be the least of your worries.
And if your professors accept electronic submissions, you can also save on time!
Take gen ed courses at a community college
General education or gen ed courses make up about 50% of all the credits needed to earn a bachelor's degree.
And this is why the first two years of college are spent by most undergraduates taking them.
Since gen ed courses are not tailor-made for specific majors, in most instances, they transfer from college to college without any trouble.
It's for this reason why many college students, in particular those from low-income backgrounds, take as many gen ed courses at community colleges and then transfer eventually to their top-choice schools.
Saving on Entertainment
College is not only expensive but stressful and exhausting, too.
And this is why it's important for college students to partake in fun and exciting activities from time to time.
While there are forms of entertainment that can cost a lot, there are also options available for those who wish to tighten the purse strings.
Attend free campus events
It's not uncommon for campuses to have live shows, music and events for all students. They can be provided by the administrators or various student clubs and organizations.
Checking out the school calendar, bulletin boards and flyers can help ensure you won't miss anything you like.
Skip spring break
Heading to top spring break destinations can be exhilarating alright.
However, it can be costly, too.
The good news is that you don't have to skip traveling and partying altogether just to maximize your spring break.
You can give any of the local tours and adventures a try, which are cheaper than flying to a world-class beach.
Spring break is also the perfect time to spring clean, update your resume and professional platforms, apply for a part-time job or internship, or do some advanced studying.
Start Your Own Club
Can't seem to find a club that's interesting enough?
Then make your own!
Starting your very own club in college is easier than you think.
All you have to do is define your club's purpose and goals, register it with your college, and spread the word.
Having at least five students interested to join, in some instances, is enough for your club to become official.
Watch movies online
Although cable TV is still very much alive and kicking, it doesn't make sense anymore to still have it in this age of the internet.
It's also not the most pocket-friendly option for budget-conscious college students — it's not just the TV that's expensive but also the monthly subscription!
Online, there are a lot of things you can watch, including those that are not available on cable TV.
And there's no need to buy a TV — you probably already own the requirement, such as a smartphone, tablet or laptop.
Reduce monthly subscriptions
But just because you are getting all the entertainment you want on the internet doesn't mean that you are guaranteed to keep college-related expenses to a bare minimum.
Subscribing to many different paid streaming sites can cause the monthly bills to pile up.
And this is why you should limit the number of services you pay for — compare offerings and prices to know which ones you should ditch.
And while you're at it, see to it that you are not still paying for anything you no longer use.
Embrace a new hobby
It's true that many hobbies can be quite expensive, including those that require you to collect rare items and own and maintain expensive vehicles.
However, there are also low-cost and even cost-free ones.
Hiking, reading, writing, blogging, singing, learning a foreign language — the options are practically endless!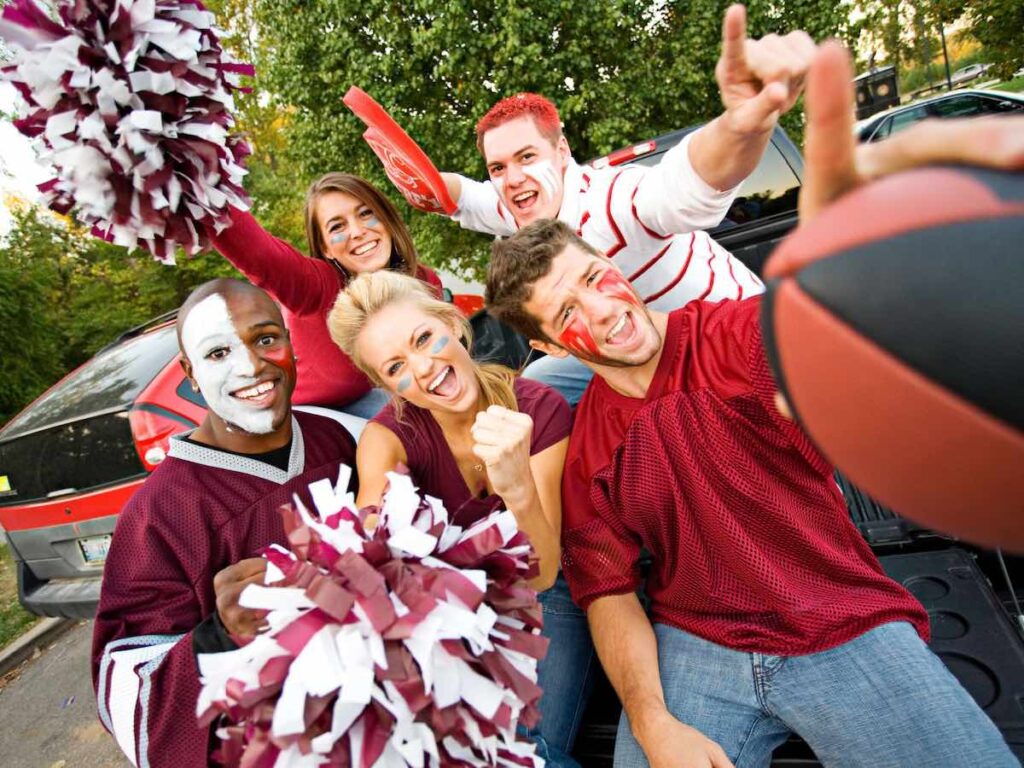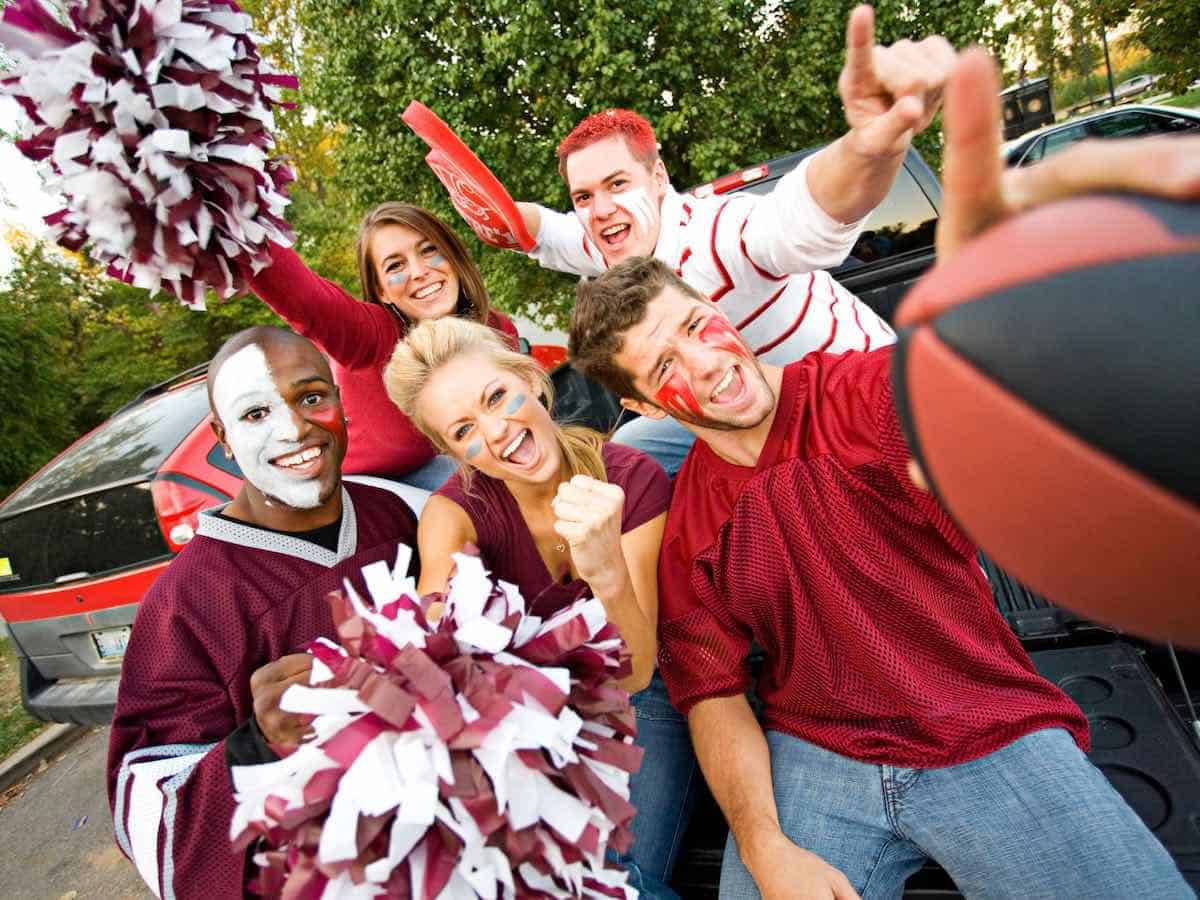 Get into sports
Partaking in sports helps you meet people and improve various traits and qualities vital throughout college and after graduation — from your self-esteem to social skills.
And just in case you got really good at it, the school might even add you to its varsity teams and give you a competitive athletic scholarship award!
Do volunteer work
Volunteering helps you gain many things at once — it helps you stay preoccupied and entertained, it helps you develop skills that could come in handy when it's time to get a job, and it helps you make a difference in your community and other people's lives.
So, in other words, doing volunteer work is a win-win situation for all parties concerned.
You can find volunteering options from local charities to national organizations. It's not unlikely for your college to also be on the lookout for volunteers.
Saving on Food and Drinks in College
An online report says that the average college or university charges approximately $4,500 a year for a meal plan, which is usually mandatory for first-year students.
Some institutions charge so much more! Whether or not you have a college meal plan, you can save money on food and drinks by taking the necessary steps.
Attend events with free food
Earlier, we mentioned that a cost-free way to have some fun is to attend free college events. You can keep the cost of food and drinks low by going to events where there's free food!
Besides on-campus events, also consider going to those that are held outside the school.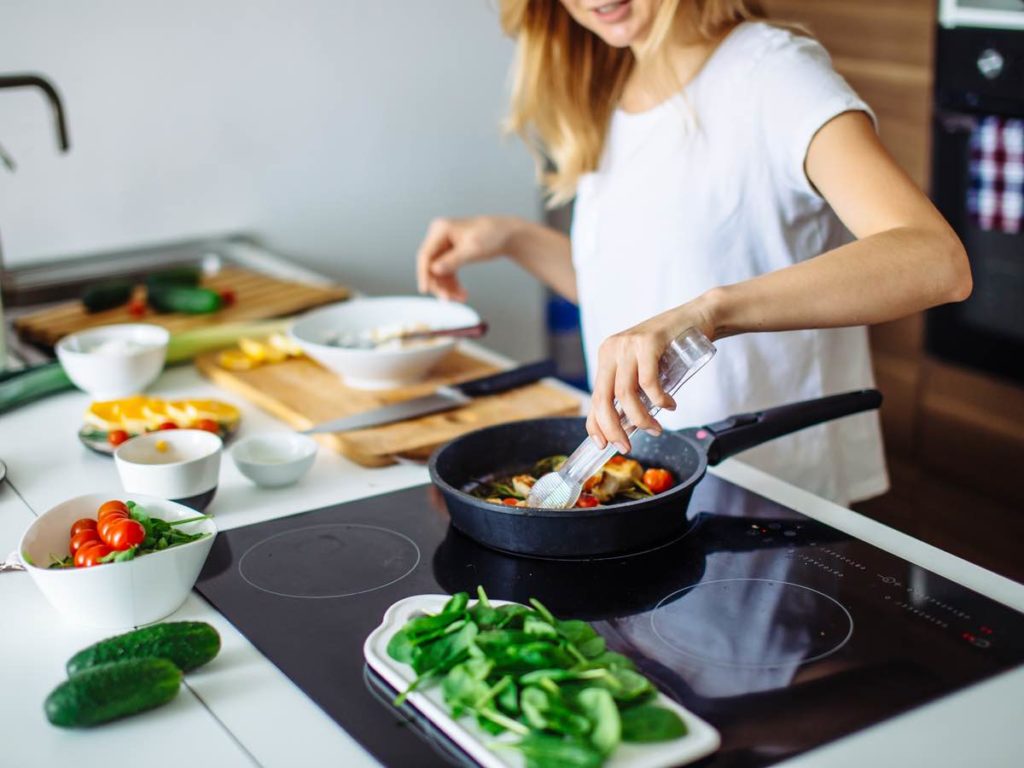 Learn to cook
Generally speaking, it's easier on the pocket to cook your own meals than grab them from restaurants or elsewhere.
With so many recipes available on the internet, including those for budget-conscious people, running out of something cheap and delicious to enjoy each time should be the least of your worries.
Related Article: Are College Meal Plans Worth It? Pros and Cons
Make your own snacks
Food and drinks from vending machines and convenience stores, too, can easily cause you to overshoot your budget.
This is when the importance of making or bringing your own snacks comes in.
Especially if you want to save money and get fit and healthy, too, it's a good idea to have a piece of banana or apple or a DIY energy bar handy.
Bringing with you a reusable water bottle all the time and refilling it at the water fountain is also a smart move.
Buy in bulk
Almost always, you can stretch your shopping budget by opting for items in bulk. The savings can add up, too, since you will be taking fewer trips to the store.
Consider going for items with long shelf lives to avoid flushing money down the drain.
Go for foods that are in season
There are a couple of reasons why it's a great idea to buy foods that are in season.
First, fruits and vegetables that are in season are cheaper.
Second, they are also some of the most delicious and nutritious foods on the face of the planet.
Locally produced ones cost less than those grown and harvested elsewhere.
Grab restaurant promos
Keeping the number of times you go out with friends to eat can help you save a lot of money on food and drinks. And going out with them only when there are promos available can be very good for the wallet.
Saving on College Housing
The average room and board costs can range anywhere from $11,140 to $12,680 a year, depending on whether the institution is public or private as well as where it's located.
No matter if you are living on- or off-campus, there are some foolproof tips and tricks to keeping housing-related costs low.
Have a roommate
Prefer to live in an apartment than in a college dorm? Have some roommates! It might keep you from having some peace and quiet all the time alright. However, it can help you spend less on accommodation.
Skip decorating your room
When in college, your goal should be to get the best grades and not have the best-looking dorm.
You can still have a lovely home away from home by decorating your apartment or room minimally, considering cheap yet eye-catching options. It's also a great idea to make DIY home decors from recycled materials.
Minimize utility bills
Using a fan instead of an AC, replacing incandescent bulbs with LED lights, unplugging devices with a standby mode — these are some of the things that you can do that are not only good for your pocket but the environment, too.
Live at home with parents
You can eliminate a wide variety of expenses associated with college room and board by living at home.
Even if you will have to take care of commuting costs and your parents may charge you a nominal rent, you will realize that it's still a cheaper option than living on-campus when you do the math.
Of course, it will help a lot if you choose to attend an in-state college or university near your family.
Apply as an RA
Fret not in case living at home is not an option. You can live on-campus free of charge by becoming a resident assistant (RA).
RAs get free housing and a meal plan, too, in exchange for the job they render.
While the work of an RA can be challenging and demanding, it can also be a very rewarding and productive undertaking.
Saving Transportation and Travel
No matter if you live at home or in an apartment or a college dorm, chances are that you will have to travel from point A to point B from time to time.
And whether you need to travel very often or once in a while only, making smart choices is the secret to making sure that you won't spend more than you should.
Don't use a car
Especially if your primary goal is to work on your degree for the next four years of your academic life, it's a good idea to skip using a car — or sell it, if you own one.
In case you can't bear the thought of parting ways with it forever, consider getting it rented whenever you're not using it.
The cost of having a car doesn't begin and end with gassing it up. Repairs, maintenance, parking space, insurance, registration — these things and more don't come free of charge.
Learn minor car repair and maintenance skills
One of the recurring costs of owning a car is getting it repaired and maintained.
You can save a lot of money by doing minor mechanic work on your car yourself rather than taking it to the pro.
Walk or ride a bike
A bicycle is so much cheaper than a car. A pair of walking shoes is so much cheaper than a bicycle.
Besides being cheaper than a car and all costs associated with owning one, riding a bicycle or depending on your own feet each time allows you to stay fit and healthy and keep Mother Earth happy, too.
Use free transportation
If free transportation is available, make sure that you leverage it to your advantage.
It's not uncommon for colleges to offer free buses and shuttles that help students get around campus and even to nearby apartments.
And some apartment complexes also offer free transportation to the tenants to get to campus.
Obtain a student pass
Besides filling out the FAFSA form and applying for as many scholarships and grants as you can, there is another step that you may take to help save money in college.
And it's none other than checking with your college if it has a partnership with the local transit system for the students to enjoy discounts.
If so, make sure that you apply for a student pass and use it all the time.
Find Travel Deals Online
Earlier, we talked about the fact that spending your spring break away from top destinations can help you economize.
But just in case you feel that you deserve to be somewhere with your friends, scour the internet for travel deals. Signing up for free newsletters is also a fantastic idea.
Saving on Miscellaneous Expenses
It's not just the steps mentioned above that can help you save money on college — you will find that there are many other ways to help keep the cost of earning a degree to a minimum if you know where to look.
Read on to know some other things that you may do if you want to graduate with very little to no educational debt.
Use the campus gym
In the US, the cost of a monthly gym subscription can range anywhere from $31.00 to $44.42.
But why spend more just to get in a great shape when student fees cover membership to your on-campus gym?
Working out at school is an excellent way to shrink your waistline without doing the same to your wallet.
Get an on-campus job
We mentioned earlier that becoming an RA can help you enjoy free housing and a meal plan.
Besides being an RA, you can also become an on-campus employee and earn anywhere from $7 to $12 per hour.
There are many options available for students who wish to work on-campus, from teaching assistants to employees at on-campus commercial establishments.
Shop at secondhand and thrift stores
Believe it or not, retail therapy can help lower stress and lift the mood. But if you end up shopping till you drop, you can wind up even more stressed and depressed.
This is when the importance of hitting secondhand and thrift stores comes in.
No matter if you consider yourself a fashionista, interior decorator or hobbyist, spending more than you can afford can be avoided at all costs if you carefully choose where you shop as well as what you buy.
Love your possessions
Taking good care of everything from your clothes, appliances, gadgets to school supplies can help increase their life, thus keeping you from the need to buy new ones as replacements.
Ask for practical gifts
When your birthday or the holiday season is nearing, let your family and friends know that you would appreciate it more if they surprise you with gifts that can benefit a budget-conscious college student like you.
Writing instruments, an instant pot, a USB thumb drive, a personal safe, a phone subscription — the choices are practically endless!
Quit bad habits
Ditching some habits, especially unhealthy ones such as smoking, drinking and partying, can be extremely beneficial not only for your bank account but also for your overall health and wellness.
Put your trust in beauty school students
Is there a beauty school located nearby?
Paying it a visit is like heading to a beauty salon, except for the fact that the various services available are cost-free!
Of course, you should be willing to accept the fact that the ones who will cut your hair, provide a facial and paint your nails are still on their path to becoming pros.
Reduce social media use
Scrolling through social media, you might come across a pair of expensive shoes, a tourist hotspot, a high-end smartphone or a trending hair color.
You can fight off the urge to spend money on those things or you can simply stop following influencers or your favorite brands or designers.
As they say, out of sight, out of mind.
Be a minimalist
Last but not least, you can try embracing a minimalist lifestyle. Those who have will tell you that they now enjoy more savings, time, energy and freedom and less spending, stressing and worrying.

Disclaimer: The views and opinions expressed in this article are those of the authors and do not necessarily represent those of the College Reality Check.