How to Get a Scholarship for College in High School
Besides medical care, college tuition has increased in price more than any other service or good in the last two decades. A degree doesn't come cheap.
However, steep college costs should not be a deterrent to get your hands on one. Thanks to scholarships, you can slash the sticker price of college.
Refrain from assuming that you have to wait to be out of high school to be able to win financial aid for college.
The fact is that you can start finding and getting scholarships during or, in some instances, even before high school!
Usually, students should be 14 or older at the time of the scholarship application. The ideal time to apply is between junior and senior high school years. Meet with a school counselor, contact colleges, and visit a free scholarship search site if you want to get a scholarship while in high school.
What's really nice about scholarships is that you can apply for as many of them as you like. In addition, you can go to college practically without shelling out any money.
It's because there are competitive scholarships as well as full-tuition and full-ride scholarships that make earning a degree easy on the pocket of those who can't pay for college. Also, check these scholarships that nobody applies for.
By going for the right scholarships for you, going to college should not be a major problem.
6 Ways to Get College Scholarship in High School
Just because you're still in high school doesn't mean that you should save searching for college scholarships for later.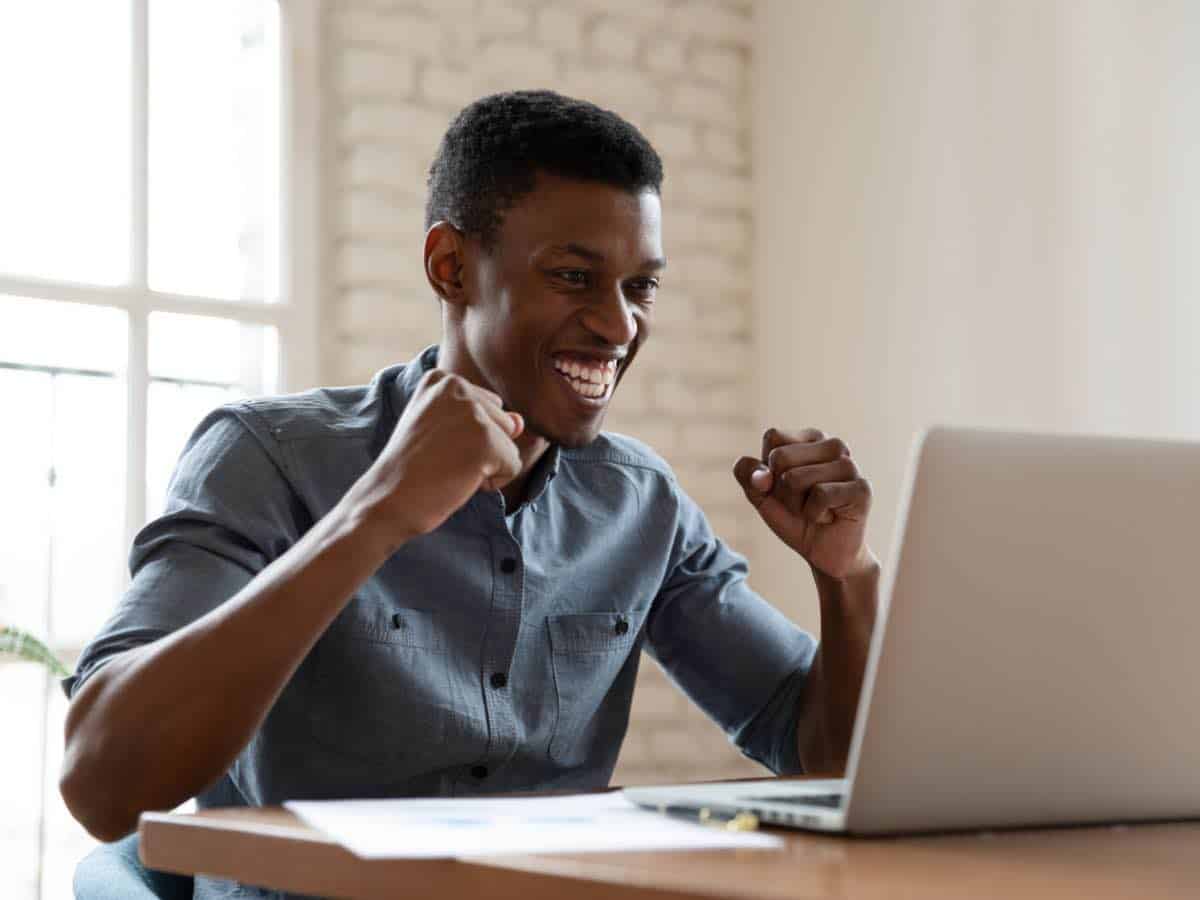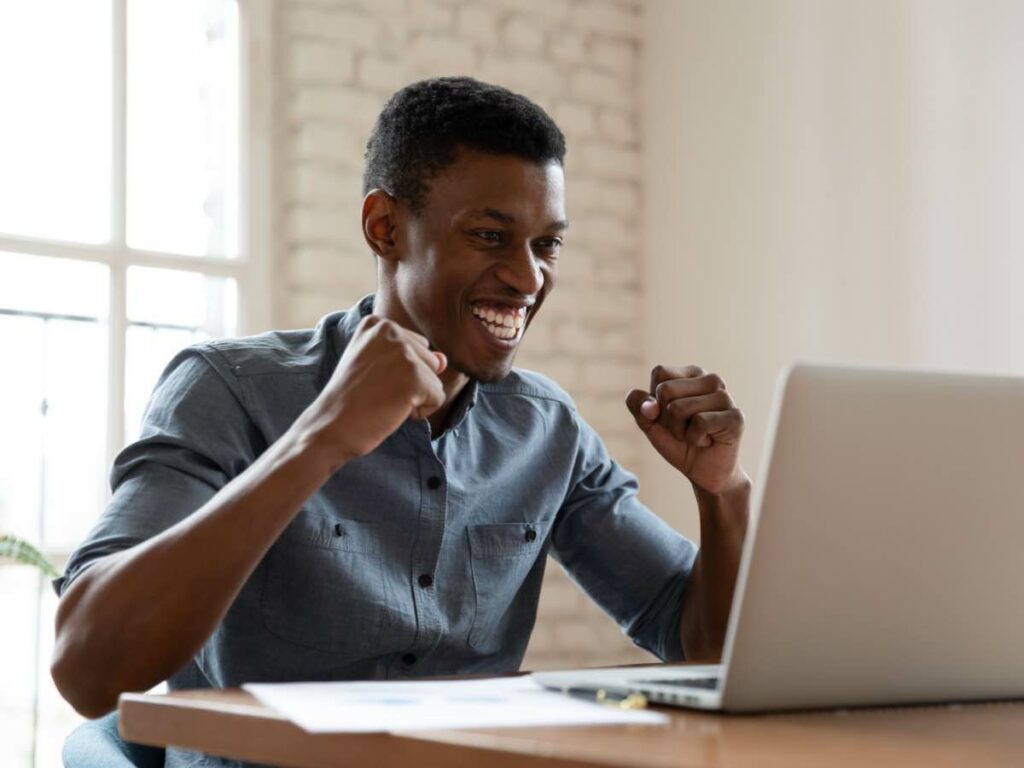 The perfect time to look for one is just before you get too caught up with choosing colleges and universities and sending applications to them — and wondering whether it's an acceptance or a rejection letter that you will get.
You can find scholarships in many ways. You can come upon some by going online, asking around in your community, or figuring out what's something about you that sets you apart from other scholarship seekers.
Talking with your high school counselor or contacting the financial aid department officer at the college of your liking may be done, too. Sometimes, you can win a college scholarship simply by being employed.
No matter how you prefer to look for scholarships and which ones you like to apply for, the fact remains that winning one (or two or more!) can help you go to college without spending a lot or, in rare instances, shelling out any money at all!
This is why you should search for college scholarships and take advantage of those you are eligible for.
Check out these different ways to find scholarships while still being a high school student:
1. Talk With a High School Counselor
Someone in your high school knows about college scholarships more than anybody else. It's none other than your high school counselor, the same person who will write your recommendation letter when it's time for you to send applications to colleges and universities on your list.
What's so nice about consulting your school counselor about scholarships is that it helps save time.
That's because he or she knows which scholarships could be right for you.
While you should apply for as many scholarship programs as you possibly can, it's a complete waste of your time and energy to apply for those you are not eligible for or do not suit your needs.
Your high school counselor will do the arduous task of sifting through scholarships.
Besides stuff about scholarships, your school counselor can also give you some of the most important things you need to know about applying to colleges and universities.
You can think of stepping foot inside his or her office as a one-stop shop for your college preparation needs.
It's true that your high school counselor knows a lot about college scholarships. However, he or she doesn't know every single scholarship on the face of the planet.
This is why you should keep on reading to know how to come across scholarships waiting for you to find them.
2. Use a Scholarship Search Site
One of the time- and energy-efficient ways to find college scholarships while you're still in high school is sitting before your computer and using Google to look for scholarship databases in cyberspace.
Many scholarship search sites come free of charge, although you will have to create an account most of the time.
Some of the most popular examples are:
Chegg
Unigo
Niche
Scholarships.com
Peterson's
Cappex
The College Board
What's really great about using a scholarship search site to look for scholarships you may apply for is that it allows you to come across lesser-known ones that not a lot of students apply for.
Never ignore scholarships that are not as well-known as the rest, and it's for a couple of reasons:
Not too many students dare apply for them because they tend to involve smaller amounts of cash. Because you don't have to compete with a lot of college-bound kids, you have higher chances of winning.
It's possible to apply for several different low-competition scholarships. The small amounts of money you can win from them can add up and cover a bulk of your college expenses.
To find some of the least-known scholarships the majority of students ignore or do not know about, make sure that you answer as many optional questions as you can scholarship search sites tend to ask.
3. Check out Local Businesses and Non-Profit Organizations
Some students believe that they need to search far and wide just to be able to find scholarships that can make it possible for them to go to college and earn a degree.
In many instances, you don't even have to step foot outside your community to find one.
Various businesses, organizations and non-profit groups in your hometown may be offering scholarships to the locals or their members.
Sometimes, all you have to do is ask — and, if you're lucky, you shall receive!
Most local scholarships range anywhere from as little as $50 to as high as $500. It all depends on the provider's available budget.
Many local establishments and entities would love to see individuals in the community, the majority of which are their patrons, succeed in life. And this is why they offer scholarships to help make that happen.
When looking for local scholarships, make sure that you check out some or all of the following:
Banks
Credit unions
Restaurants
Coffee houses
Retail stores
Supermarkets
Auto dealerships
Factories
Churches
It's not unlikely for volunteer clubs or organizations in your community to offer scholarships, too. However, to be eligible for them, in many instances, you will need to be a member or have offered volunteer work for a specified length of time.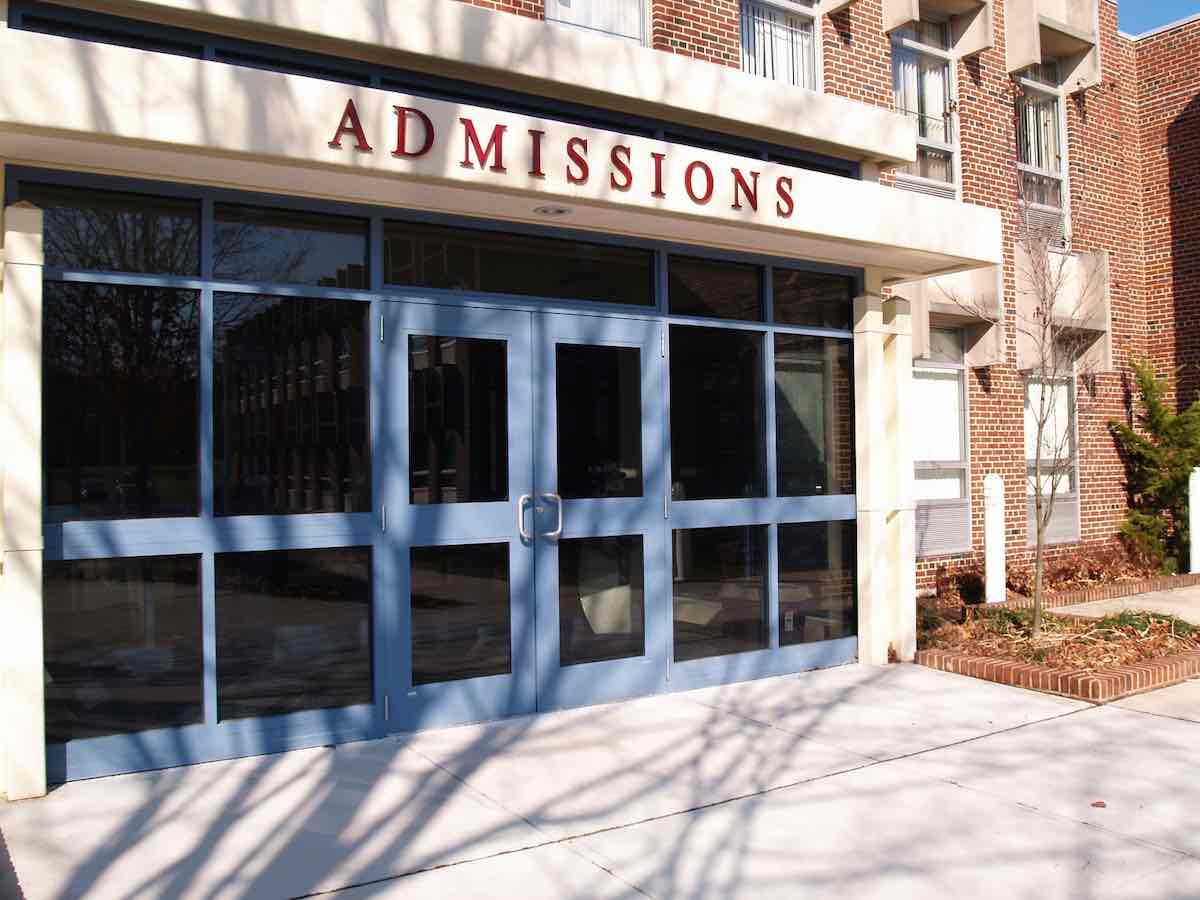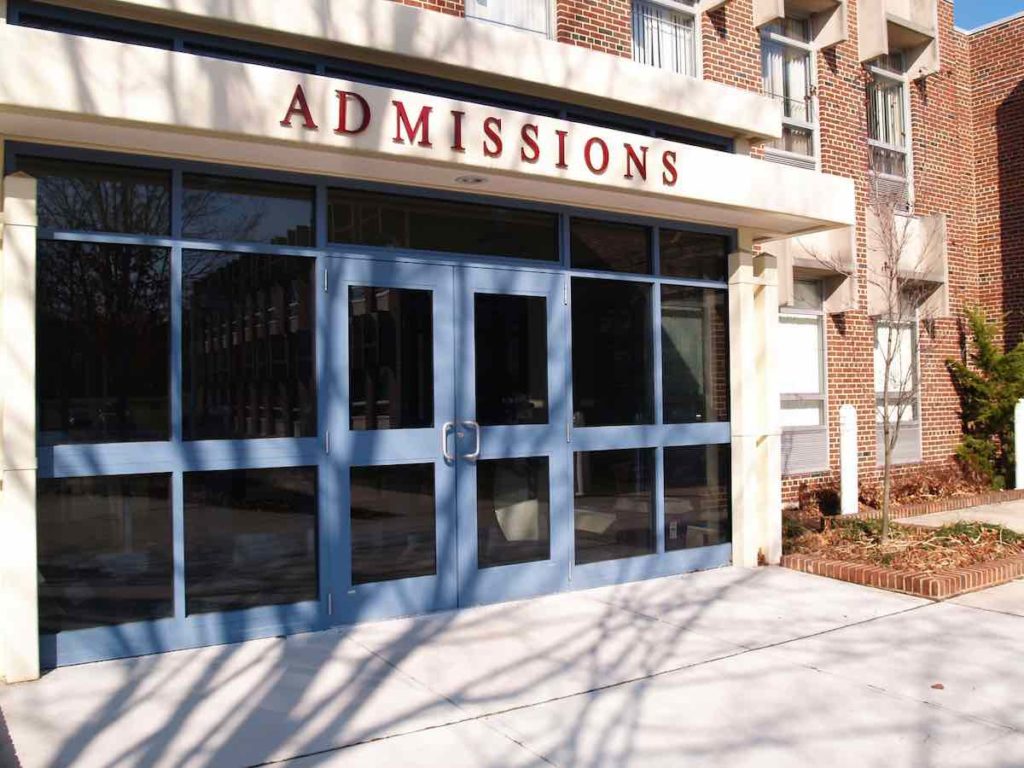 4. Get in Touch With the College
Earlier, we talked about the importance of talking with your high school counselor in determining which college scholarships suit you the most.
There is someone else that you can talk to if you want to have an idea of which scholarships you may apply for. And it's none other than the college itself, in particular the person at the financial aid department.
Don't forget to ask about institutional aids when communicating with the school on your list.
Simply put, institutional aids are scholarships that come from colleges themselves.
Some institutional aids are need-based, which are given to students coming from low-income backgrounds.
Other institutional aids are merit-based, which are given to students who have achieved academic success in high school.
In some instances, institutional aids can come from organizations, alumni or private members of the society (usually affluent people) wanting to offer scholarships to incoming college freshmen.
Some schools also provide multiple institutional aid opportunities to their students, depending on the size of their pool of money.
No matter the case, one thing remains true: institutional aids help offset some or all of the cost of college.
5. Apply for a Job
One of the things many high school students do to make their dream of going to college come true is by having jobs.
If you are employed where scholarships are being given to employees, then you can earn money for college and cut the cost of tuition (and sometimes other college-related costs) at the same time.
Employer-sponsored scholarship programs — many students, especially those that rely on the internet to look for available scholarships, often miss these college financial awards.
As a high school student, there are many jobs you may apply for. Some examples are:
Receptionist
Usher
Secretary
Barista
Prep cook
Fast food cashier
Retail associate
Camp counselor
Valet parking attendant
Call center representative
But there are a few things you need to know about being eligible for a scholarship coming from an employer:
You have to enroll at an approved college or university.
You have to take a major related to your industry or preferred by the employer.
You have to be working for your employer for some time now.
You have to stay with your employer after college.
Even if you are not employed, you may still be eligible for an employer-sponsored scholarship program.
Besides the employees themselves, dependents such as spouses and children may receive it, too.
Don't forget to ask a parent of yours who is employed about this often overlooked scholarship.
6. Count on Your Talents, Skills and Passions
Many scholarship-granting organizations and colleges offering institutional aids are always on the hunt for students who are either very bright or very poor.
Refrain from assuming that you are not eligible for financial assistance for college if you have an average GPA or your family earns just the right amount of money annually.
There are scholarships eligible for neither smart nor financially challenged college-bound kids.
Some college scholarships are meant for people who could act very well, sing beautifully, dance splendidly, paint like a master or write something that can help change the course of human history.
There are also those for students who can play basketball like NBA players, take photographs like seasoned photojournalists or cook dishes like pro chefs.
If you have a special talent or skill, you can use it to earn a scholarship from a provider on the hunt for someone like you. All you have to do is look for that provider and apply for the scholarship, too.
Most of the time, to be eligible, you will have to submit a portfolio proving that you are exactly what is being looked for.
Remember the tip above to use college scholarship sites?
Well, that's one of the best ways to stumble upon scholarships for students with unique gifts worthy of college degrees for less.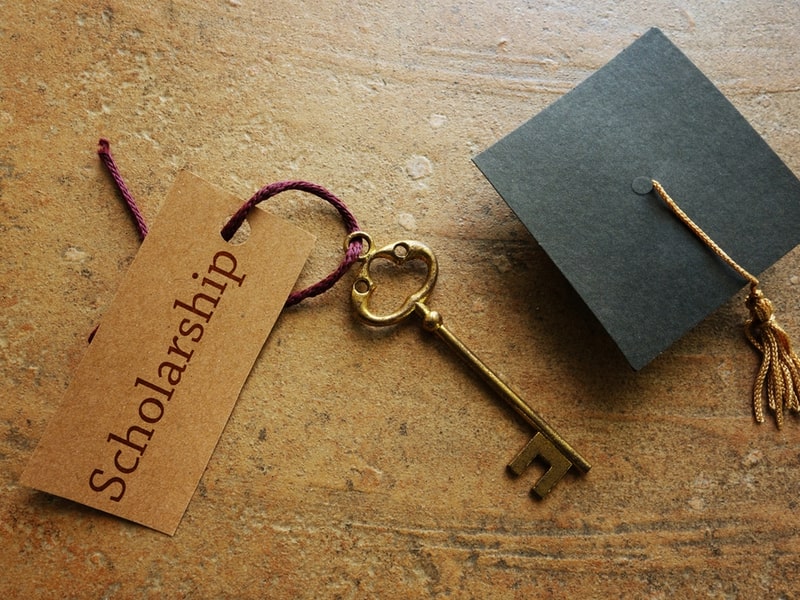 Scholarships for High School Freshmen and Below
Earlier, it was mentioned that applicants for scholarships should be 14 years of age or older at the time of application.
The good news is that you don't have to wait to be 14 before finding and securing scholarships in preparation for your college. You can look and apply, too, for scholarships even before starting your high school life.
One of the problems students face when searching for scholarships is lots of competition. As a general rule, the more applicants a scholarship gets, the harder to get that scholarship becomes.
It's a good thing that not all scholarships are getting tons of applicants — you have so much higher chances of winning a less competitive scholarship than a prestigious one since not a lot of students are vying to get it.
Alas, less competitive scholarships, more often than not, involve smaller cash awards.
Fret not because you can apply for as many of them as you can and potentially win as many of them as possible, too!
By winning several different small scholarship prizes, the sticker price of college need not be as intimidating as before. And the younger that you apply for them, the more you can collect until you are college-ready!
Without any more ado, here are some scholarships for 13-year-old applicants or younger:
Do Something Scholarship Awards
Believe it or not, making an impact in your community in your own little way is enough to make college easier on your pocket.
By creating an account to join, you can start enjoying the various perks that come with being a DoSomething.org member, such as winning college scholarships.
Here's something that can make a lot of students jump up and down: no GPA or essay needed!
Refrain from thinking that you have to have superpowers to inspire change and make you worthy of winning scholarships.
Many of the campaigns to choose from are surprisingly easy. Some examples are boosting a friend's self-confidence, donating unused clothes and cleaning up cigarette butt litter.
You can win anywhere from $2,000 to $5,000 worth of college scholarships. According to DoSomething.org, it awards more than $300,000 scholarships per year.
Doodle for Google
Every year since 2008, Google has been awarding college scholarships to grade K-12 students who can doodle.
The contest is called Doodle for Google, and anyone who wins receives a cash prize — the same is true for his or her school or chosen organization.
By the way, it's not just in the US that Doodle for Google is available but in other countries, too. Deadlines vary from year to year, but the entry form, which can be downloaded at Google, stays the same.
Speaking of entry, you may use any materials that you like, from crayons to objects found in nature. Just make sure that you take a snapshot of your finished artwork and combine it with the entry form.
It's also a must to tell Google what you have drawn and how it says something about your inner strength.
You can win a $30,000 worth of college scholarship plus a $50,000 technology package for your school or chosen organization.
What's more, the winning artwork will be showcased on Google.com for a day.
The American Rocketry Challenge
If science, technology, engineering, and mathematics (STEM) subjects are your absolute favorites, then you can get your hands on a college scholarship while using your knowledge and skill set and having fun at the same time.
Across the planet, the American Rocketry Challenge is the biggest.
Nearly 5,000 students from various parts of the US compete not only to win cash prizes but also to get hands-on experience in solving engineering problems and launching model rockets. Different design requirements make the contest fun and exciting.
To qualify, you need to be a high school student. You should also have a team consisting of not more than 10 members.
The winning team will bag $4,500 in prizes. Every year, different cities all over the US serve as a host for the American Rocketry Challenge national finals.
Eco-Hero Awards
The mission of Action for Nature (AFN), an international non-profit organization based in San Francisco, is to encourage young people to take personal action to improve the environment and to foster love and respect for nature, too.
And to recognize and reward young people who are taking action to solve some of the world's challenging environmental problems, the organization has come up with Eco-Hero Awards.
Established in 2003, the award consists of public recognition, certificate of achievement, and scholarship cash prize.
Whether you live in the US or elsewhere on the planet, you can qualify for the Eco-Hero Awards.
You have to be between eight to 16 years of age and have done an environmental project in a creative way.
Then, you will have to explain your work to a panel of judges consisting of experts in fields such as biology and environmental science. Winners will be selected based on age groups eight to 12 and 13 to 16.
Speaking of which, the chosen winners will win a cash prize amounting to $500.
National Marbles Tournament Scholarship
Some scholarships require you to be good at writing essays, while others require you to have a high GPA. But then there's one that requires you to be very good at playing marbles to be the winner.
It's called the National Marbles Tournament Scholarship.
As the name suggests, in order to receive a college scholarship, you will have to compete against marble shooters (also known as "mibsters") and emerge as the champ.
The tournament is a four-day affair that takes place each time at Ringer Stadium during the summer.
Besides being willing to fly to Wildwood, New Jersey to participate and having amazing marble-playing skills, you should also be between seven to 14 years old.
Up to $2,000 worth of college scholarships will be handed to the winners, together with a few other prizes.
Just Before You Apply for a Scholarship in High School
There are many ways to get a scholarship for college in high school.
Here are some tips:
Start early. The earlier you start looking for scholarships, the more time you will have to find and apply for them.
Do your research. There are many different types of scholarships available, so it is important to do your research and find scholarships that are a good fit for you.
Meet the requirements. Make sure you meet all of the requirements for each scholarship you apply for. This may include having a certain GPA, taking certain classes, or participating in extracurricular activities.
Write a strong essay. Your essay is one of the most important parts of your scholarship application. Make sure you write a strong essay that highlights your accomplishments and why you deserve the scholarship.
Get recommendations. Ask your teachers, counselors, or other adults who know you well to write letters of recommendation for you.
Don't give up. The competition for scholarships can be fierce, but don't give up. Keep applying for scholarships and eventually you will find one that you are awarded.
Here are some additional tips:
Talk to your guidance counselor. Your guidance counselor can help you find scholarships that are a good fit for you and can help you with the application process.
Use scholarship search engines. There are many scholarship search engines available that can help you find scholarships that you are eligible for.
Follow up. After you submit your scholarship application, be sure to follow up with the scholarship provider to make sure they received your application and to ask if there is anything else you need to do.

Disclaimer: The views and opinions expressed in this article are those of the authors and do not necessarily represent those of the College Reality Check.