How Important are Supplemental Essays?
So, you just finished writing your admissions essay. But then you noticed that the school you are applying to also requires you to submit another one — a supplemental essay. And now you are wondering if it's worth it to decide on an essay prompt, research, brainstorm, outline, develop, edit and proofread all over again.
A supplemental essay is important if the college or university requires it. It is essential, too, if the institution says it is an optional requirement. A supplemental essay allows admissions officers to know the applicant more. It also allows an applicant to demonstrate knowledge about the school.
Secondary essay, secondary prompt, writing supplement, supplementary essay.
No matter what it's called, one thing remains true: your supplemental essay, other than your admissions essay, can spell the difference between getting an offer from the school of your wildest dreams and being told to apply elsewhere.
Main Essay vs. Supplemental Essay: What's the Difference
As the name suggests, the main essay is a primary application essay, such as a personal statement. Generally speaking, too, it's the longest essay an applicant will have to write. On the other hand, a supplemental essay is an essay beyond the main essay. Typically, it's a "why us?" or a creative question.
College-bound teens are bound to write essays during the college application season. Some of them will write a lot, while some of them will write only a few.
How many application essays you will have to produce will depend on various factors.
When applying to colleges using the Common App, you will have to compose only one main essay. You can submit it to various colleges or revise it each time.
In any case, there is no need to write another main essay. It's a different thing for a supplemental essay — you may have to write only one or multiple ones.
How many supplemental essays you will have to come up with will depend on the requirement of the college to which you are applying. As a matter of fact, some colleges do not ask for supplemental essays at all!
Purpose of a Supplemental Essay
Some admissions officers do not find what they read in application essays enough to let them come up with the right admissions decisions. This is when the importance of supplemental essays swoops in.
As the name pretty much explains, supplemental essays are meant to provide additional pieces of information to what was already included in admissions essays.
Sometimes, they are shorter than admissions essays, while other times, they are just as long as those. There are instances in which they have to have more word count than admissions essays.
Because supplemental essays tend to be school-specific, they can vastly differ from school to school.
For instance, it's not uncommon for a college or university to ask you to write a supplemental essay on why you have decided to apply and go to it.
It's also very much likely for you to be prompted to discuss why you have chosen to go for the major you have indicated in your application.
You can think of a supplemental essay as a way for the institution to know how much you know it and if you are applying to the right place. This is why spending plenty of time researching the school you wish to apply to is a definite must.
So, in a nutshell: Supplemental essays are required not to make it more difficult for college-bound teens to apply to colleges and universities.
Instead, they are required to make it easier for admissions officers to admit the right students, especially at selective institutions where the available slots are limited, and thus not everyone can get accepted.
Related Article: Easiest and Hardest Ivy League Colleges to Get Into
How Long Does It Take to Write a Supplemental Essay?
When it comes to how much time students should put into writing supplemental essays, the general consensus is divided. Some experts say it will take two weeks to write a supplemental essay, while others agree that it will take 20 to 30 hours. Timelines will vary based on the activities of students.
Because a supplemental essay can have a considerable impact on where you will spend the next four years of your academic life, it's a good idea to put enough thought into writing it.
Different colleges and universities require varying numbers of supplemental essays.
Some of them may ask applicants to submit only one supplemental essay, while others may require applicants to come up with two or three of them. The length tends to vary, too — some are just around 250 words, while others are just as long as personal statements, or longer.
Since the rules can change from one institution to the other, the length of time you will need to write a supplemental essay will depend on which school asks for it.
For instance, when applying to Harvard University, you will be asked to write one consisting of 50 to 150 words only. On the other hand, when applying to UCLA, you will have to submit a supplemental essay that's not more than 250 words, approximately 500 words, or a maximum of two or three pages. It will all depend on the prompt.
Writing a supplemental essay, particularly a good one that can win you an offer from the school you wish to go to, is a time-consuming and energy-expending task.
The process of choosing a supplemental essay prompt and deciding how you would go about discussing it alone can take up lots of your precious resources.
Since the prompts have something to do with the institution, more often than not, you also need to do a lot of research to let the admissions officers see that you know your audience.
Then there's also the endless organizing, rewriting, editing, and spell and grammar checking that go into making a winning supplemental essay, which is why it can take multiple hours or several days for you to be able to come up with the right essay that will complement your admissions essay.
Below are some of the things to keep in mind when writing a supplemental essay:
Read and understand the prompt carefully.
Research the school or program very well.
Do not repeat anything you already said in your admissions essay.
Write about yourself.
Stay within the prescribed word count.
Ensure that the spelling and grammar are flawless.
Supplemental Essay Prompts
Supplemental essay prompts are topics or questions which require an essay response from the student applying to a college or university. Usually, supplemental essay prompts are school-specific. They allow the admissions officers to see how well applicants know the institutions they are applying to.
Besides the length of the supplemental essay, the topics you will have to write about, which are called essay prompts, also tend to vary from school to school. This is exactly the reason why the amount of time it will take to write a good supplemental essay can vary tremendously.
Some of the most common school-specific topics applicants have to write about are:
What do you intend to study at our school, and why?
If given the opportunity, what new course would you take?
How will you take advantage of the school's (insert unique aspect here)?
What will you bring to our campus community?
What has been your most meaningful extracurricular activity?
What are your goals for the future?
The list above is far from being complete.
It's very much likely for you to encounter prompts that are similar to the examples provided, which is something to expect as different schools like to come up with their own variations. What's more, some colleges and universities are known to ask unusual questions, such as the University of Chicago.
Below are a few examples of the most common types of supplemental essays:
The "why us?" essay. This is the most popular supplemental essay type as many colleges and universities are fond of asking why applicants are interested in attending them. It's not just about telling the institution that it's great — it's also about telling the school why you would make for the perfect addition to it.
The "why the major?" essay. Most of the time, college students are expected to declare a major by the end of their sophomore year of college. Some institutions consider the desired major when making admissions decisions, and they are the ones that are likely to ask applicants to write a supplemental essay on their chosen major.
The activity elaboration essay. Extracurriculars are commonly talked about in one's admissions essay. But if there is something else about them that you want to emphasize, feel free to pick a supplemental essay prompt that asks you to talk about an extracurricular or work experience, such as how it has shaped you.
The community essay. Simply put, the community supplemental essay is all about describing how a community has impacted you and how you have impacted that community. You can think of writing this type of supplemental essay as an opportunity to demonstrate your willingness to be a strong part of a community.
The intellectual essay. In some instances, admissions officers want to get to know your mind more than what your high school transcript can reveal. This is why it's not unlikely for some schools to ask you to compose a supplemental essay on something that stimulates your intellectual curiosity and encourages you to explore more.
The quirky or imaginative essay. Besides the intellectual aspect, colleges and universities also like to know more about an applicant's creative side. Due to this, you may encounter unusual or even zany supplemental essay prompts from time to time, such as something like: what color do you feel like today and why?
The leadership experience essay. Admissions officers are constantly on the hunt for students who display certain positive qualities, such as leadership skills. It doesn't come as a surprise why some institutions ask applicants to talk about leadership experiences that allowed them to influence others or resolve disputes.
The quotation essay. A quotation supplemental essay prompt asks students to respond to a quote. Often, the quote has something to do with the school — a mission, value or something said about it. The goal of this prompt is for you to talk about the quote from a personal perspective and how it relates to your application.
The short answer essay. As the name suggests, a short answer is a short essay. Typically, it consists of no more than 50 words, although it will vary from school to school. This type of supplemental essay usually asks students to come up with a list, such as books that intrigued them or people who inspired them.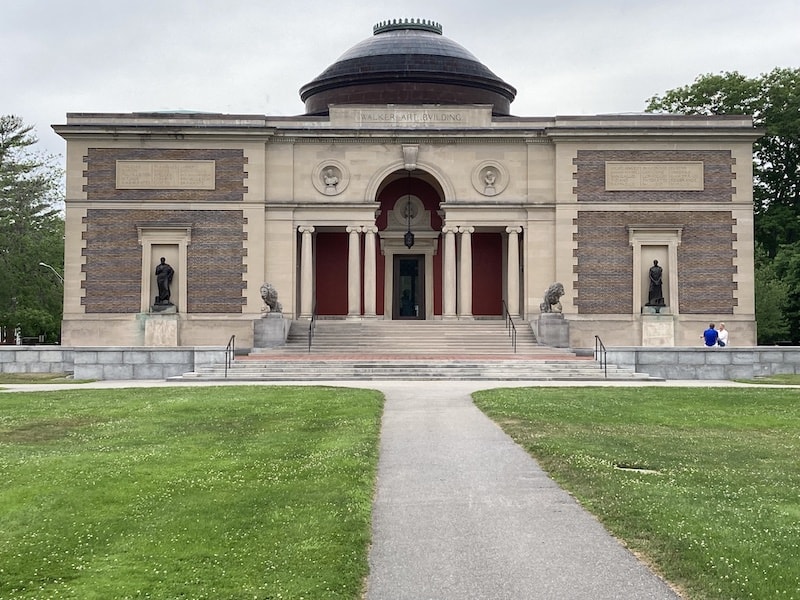 Which Colleges Do Not Require Supplemental Essays?
The majority of selective colleges and universities require applicants to submit supplemental essays. On the other hand, numerous small and non-competitive institutions do not require the submission of supplemental essays. This is most especially true for schools with an automatic admissions policy.
If you are planning to attend a prestigious or competitive institution for higher education, it's very much likely that you will have to compose and submit a supplemental essay when applying to it.
Refrain from assuming that all college-bound kids have to be busy with writing supplemental essays.
That's because not all colleges and universities include supplemental essays as one of the requirements for applying students. If an institution's name is the least of your priorities and you don't want to waste time writing a supplemental essay, you can consider applying to any one of them.
Public universities, community colleges, small liberal arts institutions — more often than not, these are the types of schools that do not expect applicants to provide supplemental essays.
Various reasons exist why some colleges and universities prefer to exclude supplemental essays in the requirements:
Limited resources. Not all college admissions offices have tons of staff members who can devote plenty of time and energy to reading and evaluating supplemental essays. So, to save on precious resources, understaffed institutions for higher education do not ask applicants to submit supplemental essays.
Increased number of applicants. The easier the admissions process, the more applicants apply. Coming up with a stellar supplemental essay isn't easy, and students know this. As a result, some schools that wish to attract more applicants simplify the admissions process by not requiring supplemental essay submission.
Adhere to admissions policy. As mentioned earlier, colleges and universities with an automatic admissions process do not ask applicants to provide supplemental essays. Simply put, automatic-admissions schools guarantee to accept students who meet minimum GPA and test score requirements.
The following are some colleges and universities that do not require applicants to submit supplemental essays:
Bard College
Clark University
Colby College
Connecticut College
DePaul University
Drexel University
Fordham University
Franklin & Marshall College
Grinnell College
Hamilton College
Kenyon College
Miami University
Middlebury College
Northeastern University
Providence College
Sarah Lawrence College
Seton Hall University
Skidmore College
Stevens Institute of Technology
Stony Brook University
University of Colorado – Denver
University of Iowa
Wesleyan University
Washington and Lee University
Keep in mind that some colleges and universities that do not require supplemental essays may require applicants to submit theirs when applying to certain programs, including especially competitive ones.
At some institutions, supplemental essays are not required but encouraged. Some allow applicants to choose between providing a supplemental essay or not. In this case, submitted supplemental essays would be used as one of the factors in the admissions process. Those who do not submit supplemental essays will not be disadvantaged.
Read Also: How to Get Into Oxford From the US?
When Should You Start Writing Supplemental Essays
Because main essays are written in order to allow admissions officers to get to know applicants more beyond their GPAs and test scores, much thought and effort should go into making it.
That is why they should be composed as early as a year before the college application season.
Unfortunately, the same cannot be said for supplemental essays — students will have to wait for the Common App to open before they can get an idea of the prompts to choose from and just how many supplementals they will have to write.
As mentioned earlier, August 1 is the date when the Common App becomes online.
But it doesn't mean, however, that you should start researching about a college only when the first of August strikes. Most especially if it's a top-choice school, getting to know the institution very well as soon as you can is a must.
Submitting the Same Supplemental Essays to Different Colleges
The main essay such as a personal statement as well as any other additional information essay can be used for all college applications. A supplemental essay, on the other hand, should not be submitted to different colleges. That's because it usually is college-specific, which means that it has to vary among schools.
Among all the college essays you will have to write during the college application season, the main or personal statement will most likely be the longest essay you will need to compose.
It's usually advisable to aim for anywhere from 500 to 650 words — 650 is the word limit.
Because of its sheer length, the main essay can take a lot of time and energy.
But since what you will be talking about in your personal statement is you — who you are and why you are worthy of an acceptance letter — it's totally acceptable to submit the very same composition to various colleges.
But when it comes to supplemental essays, however, it's a different story. A supplemental essay is specific to a school you are applying to, and simply changing the name of the college each time won't do the trick.
A strategy like this will likely result in a generic supplemental essay that no college will like.

Disclaimer: The views and opinions expressed in this article are those of the authors and do not necessarily represent those of the College Reality Check.