Should You Take a Gap Year? Research Shows Benefits of Taking Time Off
Based on a survey conducted by the American Gap Association (AGA) together with the Institute for Survey Research (ISR) at Temple University, 98% of those who took a gap year found that it helped them develop as a person.
Meanwhile, 96% said it helped boost their self-confidence and 93% agreed it improved their communication skills.
Does this mean you should follow suit and take a gap year, too?
Although there is no denying that a gap year can benefit some college-bound students, there are some downsides to it, too. Depending on how it's spent, a gap year could be costly. It could also cause some students to lose momentum, feel left behind and have a hard time going back to school.
Planning on having a gap year but have qualms? Then keep reading.
Online, there is never a shortage of advocates talking about the positives of having a gap year. This time around, though, you will encounter some of the risks you could be running if you take a sabbatical, especially with poor planning.
Similarly, I will tell you some alternatives to a gap year if you are not 100% invested in taking it.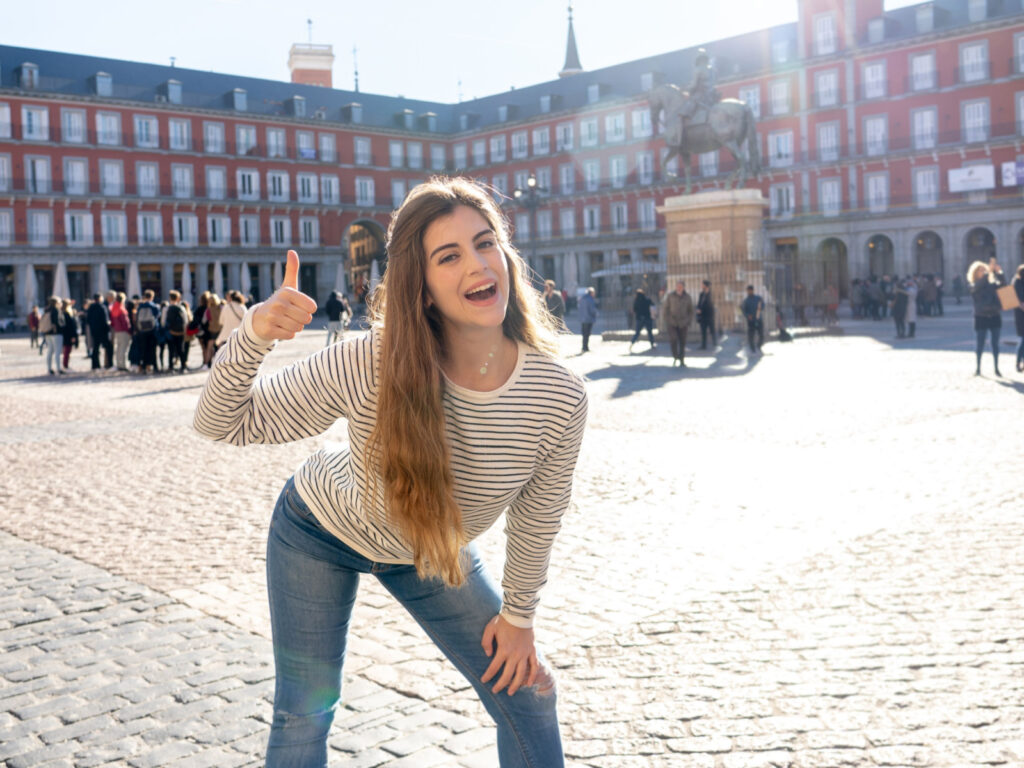 How Students Usually Spend a Gap Year
Taking a gap year allows college-bound teens to take a break from academic demands.
But there's another very important thing that is associated with it: obtaining learning experiences that allows students to discover themselves and thereby enable them to realize the kind of education and career to pursue.
A gap year can be spent doing one thing. It can be spent, too, doing another. You can, however, also choose to spend your gap year in a manner that you get to enjoy the multiple associated benefits at once.
By doing so, you get to maximize the time you spend away from the books, allowing you to work on an undergraduate degree as a better person.
Here are some of the ways you can spend your gap year:
Work to save money for college
According to a report by Finaid, on average, college tuition increases by around 8% per year. If this college inflation rate remains constant, it means that the cost of attending higher education doubles every 9 years.
While you can have a part-time job while being an undergraduate student, nothing lets you prepare for college financially better than spending your waking hours working.
Although it's impossible to earn all the money you will need for 4 to 6 years of college by having a job for a year, it can, nonetheless, help offset some of the costs.
And just in case you decide to enter the workforce before you step foot on a college campus, consider looking into the so-called tuition reimbursement.
Also sometimes referred to as tuition assistance, tuition reimbursement is an arrangement between an employer and an employee in which the employer will reimburse a portion or all of the employee's tuition for a college degree or another type of formal education.
Of course, a benefit as fantastic as this comes with terms and conditions.
Needless to say, before you get a job, check which companies offer tuition reimbursement and research the policies.
Volunteer to gain skills and improve resume
Even though doing volunteer work will not allow you to save money for your college education, it can still work to your advantage as someone who is about to become an undergraduate student after the gap year.
As a gap year student, you can enjoy many different benefits from volunteering.
Acquiring a host of skills, from leadership, management to communication, is one of them, which can work in your favor in a number of ways.
For instance, it can strengthen your college application and even make you eligible for competitive programs — admissions officers love students armed with skills vital for succeeding in college.
While doing volunteer work does not come with financial perks, in some instances, it can still help with college finances by making you qualify for scholarships designed for students who are committed to community service.
After earning your bachelor's degree, your volunteering experience can give you an edge in the job market.
Travel abroad
Besides enjoying the sights and sounds, traveling also lets you meet diverse people and immerse yourself in different cultures.
This can change the way you look at the world and have a much better understanding of who you really are in it. As a result, traveling can help you make better choices, such as college-related ones.
According to health authorities, exploring the planet on which you live can benefit the brain in many ways.
It can, for instance, improve memory and attention. It goes without saying that traveling can also improve problem-solving, communication, adaptability, organization and planning skills.
Boasting of a new set of essential life skills, you can increase your college admissions chances. It can also make you realize which major as well as career path is the best for you.
And speaking of which, because of exposure to individuals from different backgrounds, you can earn global competence, which is vital for a globalized career.
Here's a great idea: spend your gap year doing paid or voluntary work that comes with travel opportunities!
Downsides to Taking a Gap Year
Learning about the many different benefits of a gap year should be the least of your worries. That's because there are tons of online articles talking about it.
Alas, taking a gap year can, in some instances, do more harm than good.
The following are some of the negatives to consider if you are thinking about taking a gap year:
Harder to obtain school records and transcripts
No matter what you do during a gap year, the fact remains that your highest educational attainment is high school. And this is why it's your high school credentials that you will need in order to apply to college.
Most of the time, your high school will have your records and transcripts on file. But things can vary from one institution to the next.
Especially if you are planning on applying early to your top-choice college, it's a must that you get in touch with your high school ahead of time. Otherwise, you might miss the hard deadline.
Harder to get teacher recommendations
A gap year is just a year, but the passing of 365 days could keep your personality, strengths and achievements from being still fresh in the mind of your teacher.
Submitting to a college a letter of recommendation that doesn't paint an accurate picture of you should not be a concern if your high school still has the one you obtained before graduation.
However, it can be a cause of worry if it's no longer there — a new recommendation may no longer be as accurate and as evocative as you would like it to be for increased admissions chances.
But the good news is that you may also seek the recommendation of a mentor or a boss met during your gap year (if your dream college accepts them).
Less urge to go back to school
Taking a gap year should leave a student feeling recharged and revitalized enough to go back to the hustle and bustle of academics and work on an undergraduate degree.
But it can also go the other way around — you may end up thinking that a college diploma is no longer necessary for you to have a happy and satisfying life.
You may also find it challenging to try to get into the swing of things all over again, thus making enrolling daunting or performing well academically difficult.
Decreased admissions chances
The general consensus is that selective schools tend to be more selective year after year.
Especially if you took a gap year because you were rejected by a college with a low acceptance rate, then chances are you would have a harder time getting in the second time around — a gap year can enrich your life but not your academic profile.
If your gap year was a smashing success, then you would probably realize that applying to a different institution could give you a better college experience and not another heartache and suffering.
Higher opportunity cost of attending college
What to do during a gap year should be based on the reason behind the decision to take an academic break.
For instance, if money is an impediment, working to get paid is a great idea.
Or trying out one volunteering or apprenticeship opportunity after the other can help you realize what major or career path you should take.
But without careful planning and making smart choices, your gap year may end up as a disaster. It's not just time that you should spend wisely while on a gap year but also your money.
There are certain costs of delaying the start of college and they are called opportunity costs. Read more about this topic here.
Best Alternatives to a Gap Year
Some of the best alternatives to taking a gap year are those that allow students to earn college credits while at the same time having the opportunity to earn to fund their postsecondary education or enough time to decide on the right major or career path. They help bring students closer to a bachelor's degree.
It's true that there are numerous benefits that come with doing a gap year. However, the fact remains that it also means that you will have to use your time doing other things than completing a degree program.
Fortunately for those who wish to use their time wisely, having a gap year is not the only option.
Bent on becoming a bachelor's degree holder someday and feel like a gap year is not exactly what you need? Then check out the following alternatives that will allow you to maximize your time:
Attending a community college
Shortlisted a handful of majors or career paths but feel you need more time to make a final decision?
Instead of taking a gap year to clear your head and make up your mind, go to a community college instead.
While trying to figure out what you really want academically and professionally, take gen education courses.
Don't just take any gen ed courses at the community college near you — take all of them! You can take as many as 60 credits in 2 years, which you can then take with you to a 4-year institution.
Hopefully, by the time you get your hands on an associate degree, you already have decided on the right college and professional career for you.
But before you apply to the community college of your liking, check if it has an articulation agreement with your dream 4-year school so that none of the credits you earn will go to waste.
Armed with 60 credits, you're halfway to earning a bachelor's degree.
Going to a community college while you are trying to reach a crucial decision can help you save not only time but also money.
Just like what was mentioned earlier, college costs rise every year. If money is the reason for considering taking a gap year, attending a community college to take all gen ed courses lets you stay on budget and schedule.
WARNING: If you decide to go this route or even want to take a couple of classes in a local community college for self-education, you will most likely lose a chance to apply to 4-year institution as a first-time student.
Why does it matter?
If you apply after taking classes in community college after school, you will most likely have to apply as a transfer student.
Most colleges reserve their best scholarships for first-time students, which means less money for transfer students.
So, in the end, your bachelor's degree may cost you more than if you applied to college right after high school.
Working and being a part-time student
Here's another solution to having a tight budget: attending college as a part-time student while working at the same time.
It's not just money that you get to earn but also college credits, albeit fewer credits per semester than usual — college students enrolled part-time take less than 12 credits per term.
Part-time students tend to graduate from college anywhere from 5 to 6 years.
According to a 2022 report by the National Center for Education Statistics (NCES), up to 72% of all part-time undergraduates in the US are employed. So, in other words, working while in college is nothing short of commonplace.
Besides letting you take care of all or some college-related expenses, working while being a higher education student lets you gain transferable skills, which can help increase your college success rate and job market value.
And since employment lets you learn the value of time and money, it's less likely that you will take your studies for granted.
But while being a working part-time student has benefits, it doesn't come without a few downsides, too.
With poor time management, for instance, you may find yourself with very little time for your studies.
You may also have to forfeit socializing and partaking in extracurriculars, which can keep you from enjoying the entire college experience.
And because you will have to juggle work and academics, encountering burnout constantly is likely.
Living at home
The College Board says that room and board take up around 30% of the annual budget of undergraduate students.
If the national average cost of attendance per academic year at 4-year non-profit private institutions amounts to $54,501, then students working on a bachelor's degree pay $16,350.30 for lodging and food annually.
If the steep cost of higher education is the one that's making you consider taking a gap year, something that you may do in order to lower your annual expenditures is by living at home.
Naturally, it means attending a college that's just a short commute away.
While it can considerably limit your options of higher education institutions, living at home can help cut the cost of an undergraduate degree, on average, by $30,848.40 (if attending an in-state public institution) to $65,410.20 (if attending a 4-year non-profit private institution) provided that you will get your hands on your diploma in 4 years.
Other than helping you to bring down college costs, living at home also comes with a handful of other perks. For one, there will be no need to put up with an annoying roommate that can make college even more stressful.
And speaking of which, in times of great stress, you will have easy access to the best support system: your family.
Attending a different school
Nothing can be more devastating to a degree-seeking student than getting a rejection letter from his or her dream school. It's something that can stir up many emotions, from anger, sorrow, defeat, disbelief to embarrassment.
But it doesn't mean that one who is refused admission should forego an undergraduate degree.
Thinking about taking a gap year because the institution at the top of your college list turned you down?
It's not going to change the fact that you got rejected.
Also, since the GPA and test scores are some of the most important admissions factors at selective schools, it's unlikely for a gap year to change your admissions chances.
Going through one college ranking to the other will tell you that your top-choice school isn't always at the top — there are so many different good institutions of higher education in the country.
You can think of getting rejected as a blessing in disguise. In many instances, admissions officers turn down applicants for the belief that they will be better served at another school.
So, in other words, it's not always a matter of you failing to meet requirements but also you having better chances of succeeding at a different college.
Give another school that accepted you a chance and you may just end up thankful that the other rejected you.
Taking online courses
Facing exorbitant educational costs, leaving your family and friends behind, fearing being culture-shocked, having to get a job to make money — no matter which of these reasons is causing you to second-guess your postsecondary education plans, there's a solution that you may give a try: going to an online college.
An online bachelor's degree, generally speaking, is significantly cheaper than a traditional degree.
Using the academic year 2022 to 2023 rate, the average cost of going to a private institution was $2,162.93 per credit hour.
On the other hand, the average per-credit-hour cost of attending an online school was $491.20.
And without having to take care of additional costs such as transportation and room and board, the savings can add up.
Refrain from assuming that an undergraduate degree earned online is worthless.
If truth be told, an online bachelor's degree is equivalent to its traditional counterpart if it's conferred by a college or university that offers in-person and virtual classes as, in most instances, the same curriculum is used for both online and on-campus learning.
Or, while still making up your mind as to which major to declare, take as many gen ed courses as you can online and then take your earned credits with you to a 4-year institution once you have reached a decision.
Read Next: 9 Short-Term Courses With High Salary

Disclaimer: The views and opinions expressed in this article are those of the authors and do not necessarily represent those of the College Reality Check.