25 Things to Know About a College Before Applying
Every college is different.
Similarly, every student who goes to college is different.
And that is why you should consider not only the institution of higher education but also yourself — your academic preferences, career goals, educational budget available and even personality and way of life.
Knowing a college first is important before applying to it. Everything from admissions requirements, program selection, finances, and general campus culture to opportunities outside the campus. Failure to conduct enough research prior to application can lead to an unsatisfying academic and career experience.
If you think that a school's ranking is all that there is to consider in the college selection process, read on.
Below, I will enumerate the things you need to know about a college before applying to it — you will be surprised to learn that there are actually lots to take into account. But that's okay! Especially if you want to get your hands on a college degree with very little hassle, getting yourself acquainted with the institution beforehand is a must.
Here are the 25 things to check out, categorized into 6 different groups: admissions, academics, college cost, campus, student or social life, and available opportunities to students.
Admissions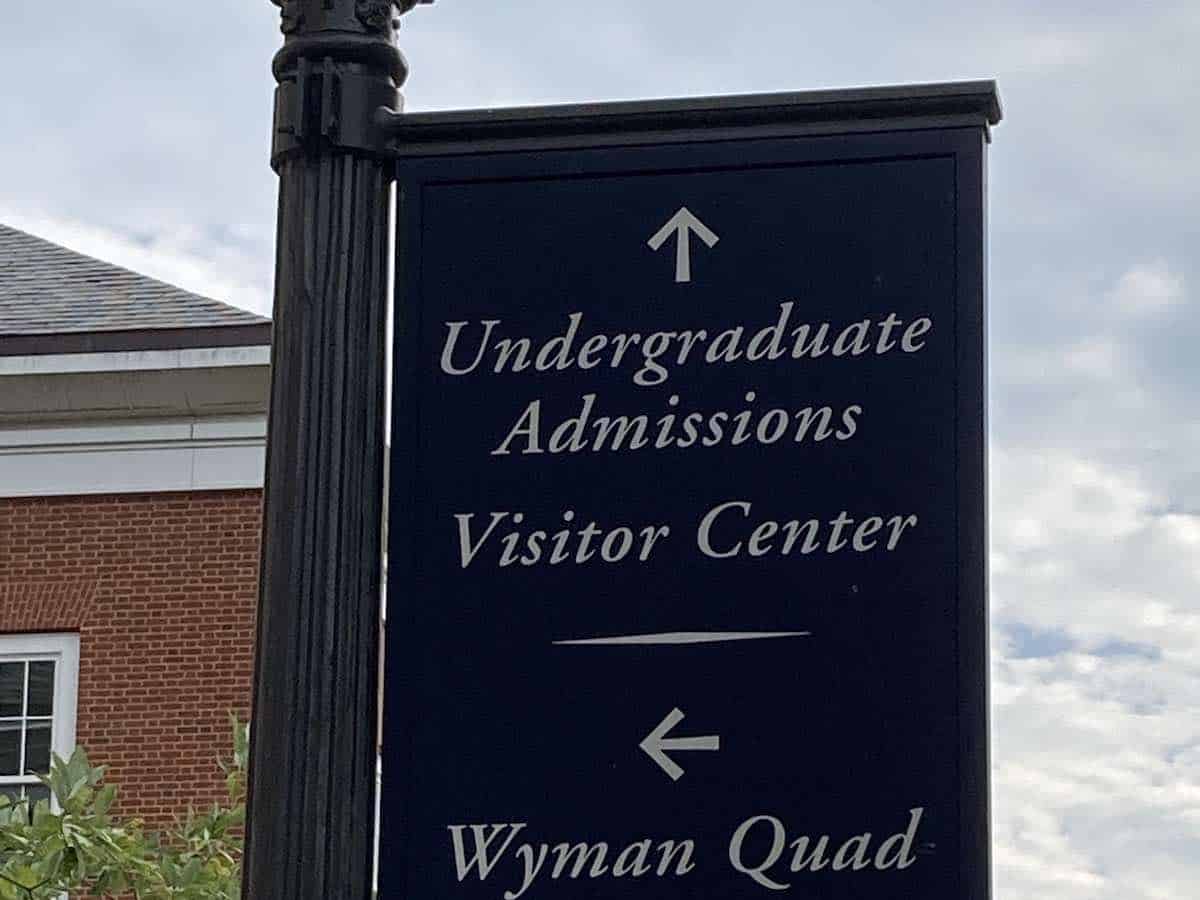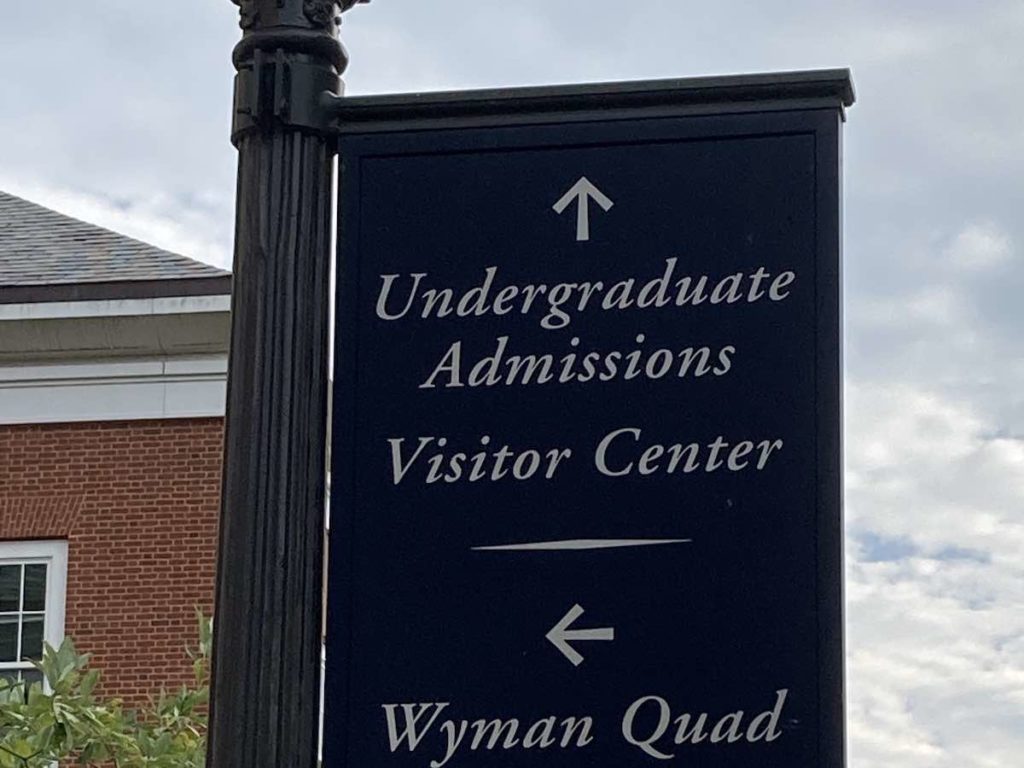 Acceptance rate
The college's acceptance rate reveals not only how competitive it is but also your chances of gaining admission to it. Regardless of the caliber of your college application, an institution with an acceptance rate of below 20% is considered a reach or dream school — you should shortlist about two of them.
Generally speaking, the higher the acceptance rate, the more likely it is for you to receive good news. But still, you'll never really know until you get a response from the college's admissions officers.
Standardized test score
Is the college test-optional, which means applicants may or may submit their SAT or ACT scores?
If the school is selective and your standardized test score is awesome, feel free to make that submission — it will be considered during the admissions process. Otherwise, keep it to yourself as the school won't hold it against you.
The only time you should not submit any test score is if the college is test-blind because it's pointless.
Supplementals
The college application process can span 2 years long. But since it coincides with some of the busiest times in high school, which are during the junior and senior years, everyone has to act fast.
Supplemental essays — they can hog much of the time of college-bound teens!
Some colleges require only a couple of essays, while others require tons of them. Because supplementals can impact your college application timetable and college admissions chances, too, it's important to determine whether or not writing many of them is worth it.
Related Article: Importance of Main Essay vs. Supplements
Deadlines
Early decision, early action, priority application, regular decision — ah, there are lots of college admissions plans graduating high schoolers need to keep in mind! And then there's also rolling admissions, which has no hard deadline.
Do you dream college's admissions officers take demonstrated interest into account? Then consider applying ahead of everybody else to increase your chances of receiving an acceptance letter.
Still, it's important to make your application look superb as demonstrated interest isn't the only admissions factor at a school with holistic admissions.
Related Article: Is Priority Deadline Binding?
College credits
It's true that some of the most elite colleges and universities love a rigorous high school curriculum — the more challenging your AP courses, the better your chances of making an impact. Needless to say, you should carefully choose which AP classes you will take in high school if you plan on attending a prestigious college.
Unfortunately, up to 86% of the country's top colleges restrict the use of AP credits. This means that there is no guarantee that your stellar AP exam score will help cut college time and costs.
Academics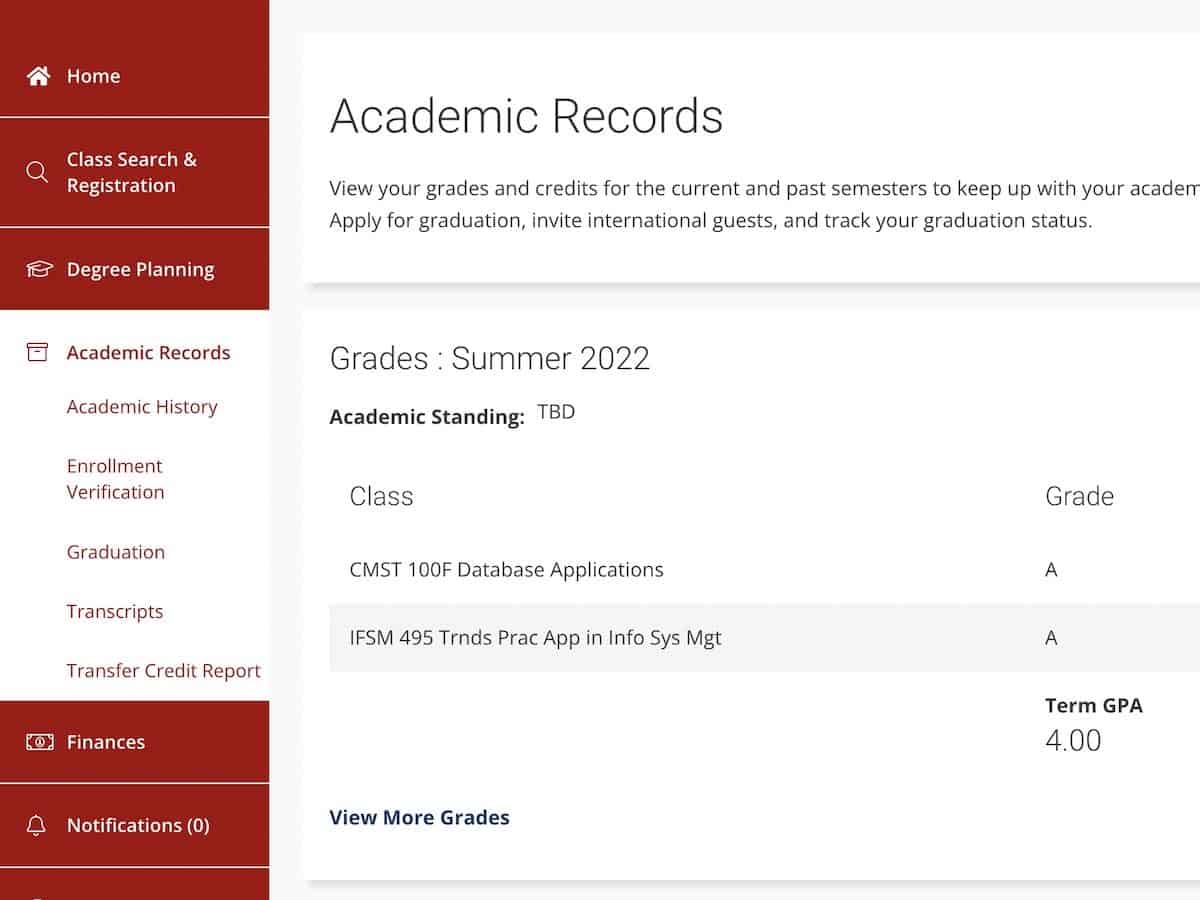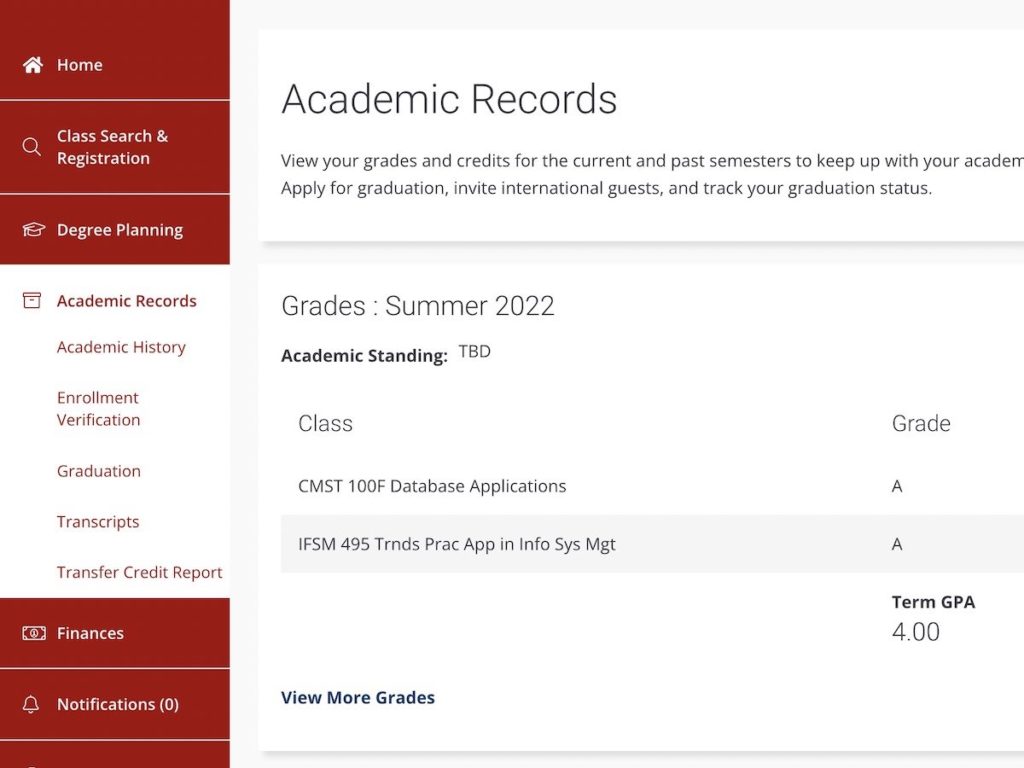 Quality
It's only when you are already a student of the college of your dreams that you can truly assess the quality of education it offers. This is when the importance of checking out college rankings comes in — knowing how it fares against other institutions on your college list can help you make a smart assumption.
Don't forget to check out feedback from current and past students, which you can easily come across on social media groups and pages as well as forum sites and social question-and-answer websites.
Accreditation
Refrain from thinking that you should research accreditation only when applying to an online college — it should also be one of the things you should check when applying to a traditional school.
Many perks come with attending a fully accredited college, ranging from a rigorous curriculum to acceptance of transfer credits.
Especially if you are targeting a career that requires certification or licensure, for eligibility purposes, the importance of going to nothing but a college that's accredited by a recognized agency cannot be stressed enough.
Related Article: What Happens If Your College Closes or Loses Accreditation
Program/Major
Even though you're one of the as many as 75% of first-time, first-year college students who are undecided, it's still a must that you check which sort of programs and majors are available at the school to which you are about to apply.
While you can always transfer colleges once you have made up your mind, it's not really the most cost- and energy-efficient option.
Before you hand in that application, have a sense of the academic programs as well as majors and minors, too, being offered by the college so that you have an idea of what your choices can be when it's time to decide.
Do you want to go to college but don't know what to study? Here's what you should do.
Retention rate
There are many different things that affect a college's retention rate, from family income to academic success.
Among US colleges and universities, the average retention rate is 78%. If it's lower at your preferred college, be suspicious and wonder why not a lot of freshmen go back the following year.
Still, it's important to consider that retention rates are generally lower at community colleges and online schools — it doesn't necessarily mean they're bad.
Cost
Price
There's the sticker price, which is the figure a college indicates in the brochure and on the internet. Meanwhile, there's the net price, which is what you will actually pay — it's the sticker price minus scholarships, grants and financial aid.
At private colleges, always remember that the net price is so much lower than the sticker price.
On the other hand, it's a completely different story at public institutions, where the difference between the net price and sticker price is not that substantial. In either case, keep in mind that almost no one pays full price.
Check tips on how to pay for college depending on if your family income is low or too high for financial aid.
Financial aid
Earlier, I mentioned the importance of checking that the college is accredited. Here's one more reason for you to do that: attending a school with no recognized accreditation will keep you from being eligible for federal financial aid.
Don't be dissuaded by the steep price tag of your dream college — as a general rule of thumb, the higher the tuition and fees, the bigger the financial aid award.
And that is why you should research every single financial aid-related matter about the school, from when you should file the FAFSA to how much money you can get.
Indebtedness
Chances are that financial aid and scholarships won't be able to take care of 100% of your college expenses.
And it's because of this that you may have to resort to student loans if the rest of the costs cannot be entirely paid out of pocket.
Based on recent data, the average federal student loan debt of bachelor's degree holders amounts to $32,300. Which college you will attend can have an effect on whether yours will be higher or lower than the said figure.
Graduation rate
You may be wondering right now what the number of students who graduate from the college of your liking has to do with how much money you will have to spend for a college degree. Knowing the institution's graduation rate can give you an idea of your chances of getting out of there in 4 years.
In order to keep college costs down, it's a must to stick to the timetable. Generally speaking, although one-faceted, a high graduation rate says that the school is a good one with good attendees capable of graduating on time.
Campus
Size
Some students thrive better in large colleges. Meanwhile, others succeed more in small ones.
Are you more comfortable being a small fish in a big pond?
Or does being a big fish in a small pond sound better?
No matter if big, medium-sized or small, there are both pros and cons that come with going to an institution of a particular size. It all boils down to your personal preference.
You can also use your high school experience as a point of reference. What about its size that you like? Do you want to have an entirely different experience in college?
Location
Even if you really like the school, you may still have a terrible college experience if you are not fond of its geographic location. The state, the city, the locality — all of these can have an impact on your degree-seeking life since it's not all the time that you will be inside the campus.
Whether in-state or out-of-state, it's important to pay the campus a visit before you make up your mind. Besides the college culture, it will also give you an idea of the culture outside the school's premises.
Weather
As a college student, it's a must to remain motivated at all times. Did you know that the weather can impact a person's motivation levels? In fact, more than 82% of people believe that good weather conditions would boost theirs.
Going to colleges in some of the wettest states such as Hawaii, Louisiana, Mississippi, Alabama, Florida, Tennessee, Georgia and Arkansas, for instance, may be a fantastic idea for pluviophiles — or people who love the rain. Meanwhile, it can be a complete nightmare for those who absolutely hate or fear it — or ombrophobes.
Racial/ethnic diversity
Employers, co-employees, clients, customers — no matter the profession or industry, these people will certainly come from various backgrounds.
And one way to gear up for interacting and getting along with them is by going to a diverse school. And that's why you should examine the statistics on the student population of the college you are eyeing.
Besides, attending a diverse college can enhance student learning, thus increasing your college success chances.
Facilities
Just before you fill out that application, check for the availability of on-campus facilities such as study centers, libraries, computer access, cafeterias, health centers, and sports or fitness provisions. Their presence is especially important if you are an out-of-state student and living either on-campus or in nearby housing.
The general consensus is that larger colleges and universities tend to have more facilities than smaller ones due to having more available space and budget for them.
Student/Social Life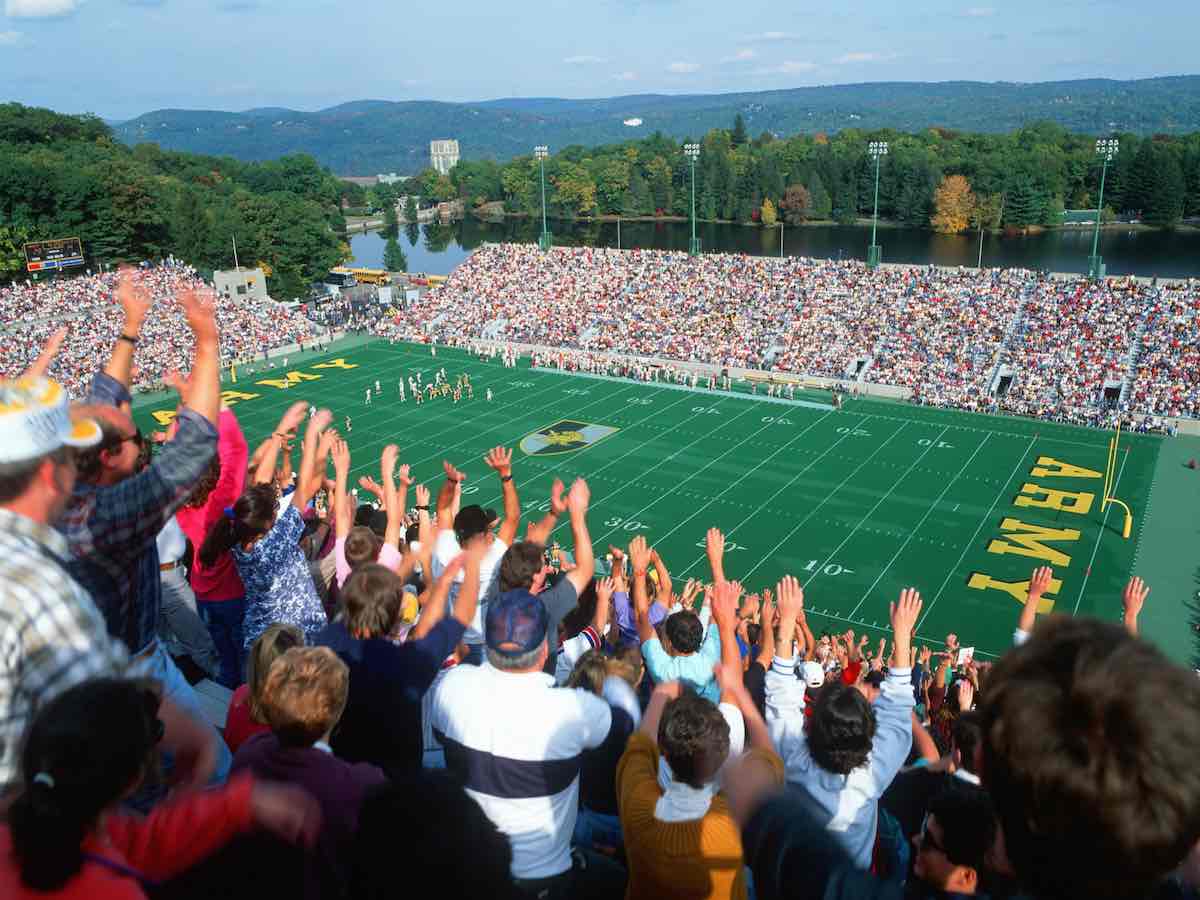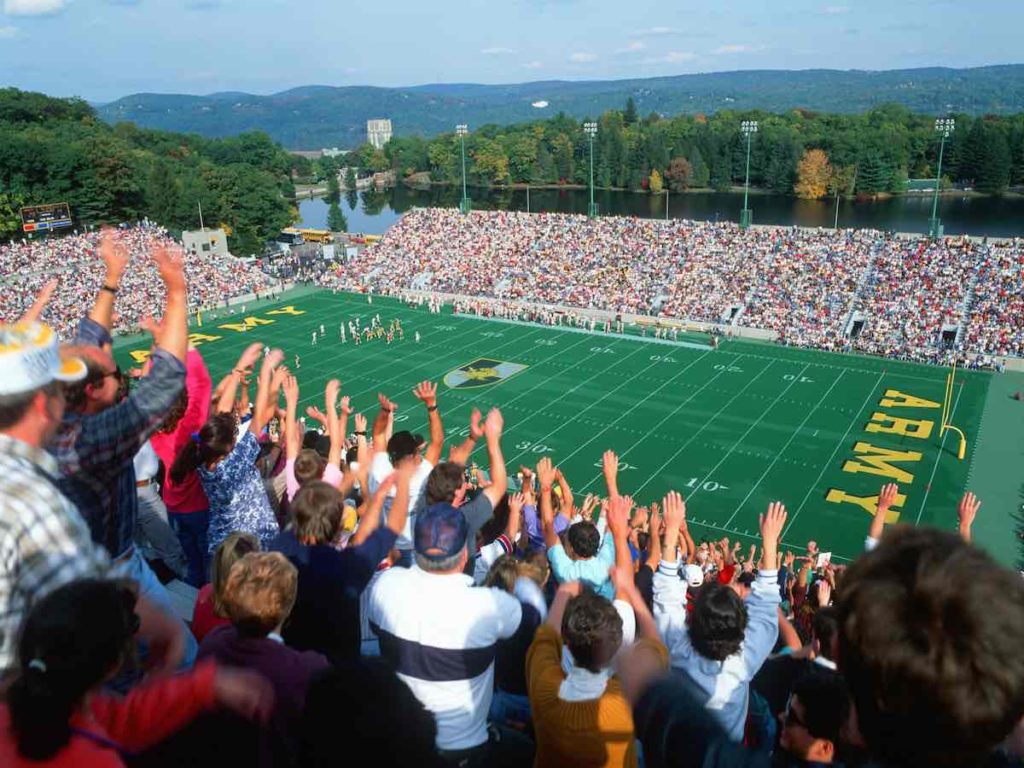 Living situation
It's not uncommon for some colleges to require freshmen students to live on-campus. In fact, the US Department of Education (USDE) itself says that at least 87 of them do, the majority of which are private schools.
Whether you will live on-campus or off-campus, make sure that you conduct a thorough investigation of the living situation of the students. Do many choose to live in college dorms?
How many of them switch to off-campus housing after a semester or year? Is it going to cost more to pay for school-owned accommodation or a local apartment?
Related Article: Is There a Social Life in Community Colleges?
Clubs/organizations
Students at 4-year institutions are some of the busiest.
On average, they only have 3 to 5 hours of free time daily.
Many spend theirs participating in student-run clubs and organizations that let them do several things at once — from honing skills to socializing. And that is why you should check if the college of your liking offers some you are interested in.
Besides, based on a National Association of Student Personnel Administrators (NASPA) report, college students who partake in clubs and organizations demonstrate higher academic development levels, career planning and others.
Greek life
There are both pros and cons to Greek life. Networking, philanthropy, parties and improved social skills are some of the perks that come with attending a college with active fraternities and sororities. Meanwhile, time commitment, added costs, and drugs and alcohol are some of the drawbacks.
See to it that you research the college's Greek life situation before you apply to it. Afterward, determine whether it can help you attain your academic goals so much better or interfere with it.
Safety and Security
There's no use in attending a dream college if nightmarish crimes are commonplace among the students.
Have you heard of the Clery Act?
Simply put, it requires all colleges and universities that partake in federal financial aid programs to disclose campus crime statistics and security information.
So if you fear for your life, don't be afraid to ask the school about safety and security-related matters — it's every student and parent's right to know!
Related Article: Is It a Myth That Women's Colleges Are Safer?
Opportunities Available
Study abroad
Did you know that you can work on a bachelor's degree and travel at the same time? Some schools and programs involve students traveling abroad for a few weeks, a couple of months, or even a term or academic year. This is most especially true for institutions offering programs with a more global focus.
Some common examples of college programs that may involve travel elements include archaeology, history, Asian studies, religious studies and women's and gender studies.
Internship
It is said that at least 60% of all students in each graduating class do an internship, which comes with benefits such as getting real-work job experience and jumpstarting one's career. In most instances, it also allows participants to earn college credits, which can help bring down the overall cost of attending a 4-year institution.
With up to 70% of all employers offering interns full-time jobs, it's a good idea to determine just how extensive a college's internship program is for improved chances of getting employed.
Career development
College graduation signals the end of one's academic pursuit. But it also heralds the start of one's career life. And to make sure that you are not going to have a hard time getting employed after earning your degree, check beforehand the college's career development center, which will help you plan your professional life at no cost.
Most college career service offices will brag about how many graduates have jobs within 6 months after graduating.
Just Before You Send That Application
There is no such thing as the perfect college. But there is certainly the right college for you — all you have to do is find it, which, alas, is easier said than done in most instances.
Whether the one at the top of your college list is a massive Ivy League or Ivy-like institution or a small liberal arts school, getting to know it first is of utmost importance. It's a definite must to diligently and extensively investigate everything from the admissions to the living conditions and everything else in between before applying to it.
Above, I talked about various things to learn about a specific college — all 25 of them.
Keep everything you have read above in mind when completing the Common App or Coalition App (or any other proprietary application process) in order to increase your chances of enjoying a satisfying college and career experience!
Read Next: What to do if you are scared to go to college

Disclaimer: The views and opinions expressed in this article are those of the authors and do not necessarily represent those of the College Reality Check.