Are Traditional Classes Better Than Online Classes?
Online learning has become popular over the last 20 years.
Data says that online classes are taken exclusively by more than 40% of all undergraduate college students in the US.

Studying online is great for certain types of students. Going to an online school is especially beneficial for non-traditional students, including working adults and parents.
An online degree is suited for students who are on a tight budget or have a tight everyday schedule as it's generally cheaper and more flexible.

Online classes or traditional classes?
Make sure that you check out the entirety of this post to determine which classes are right for your educational goals and everyday schedule.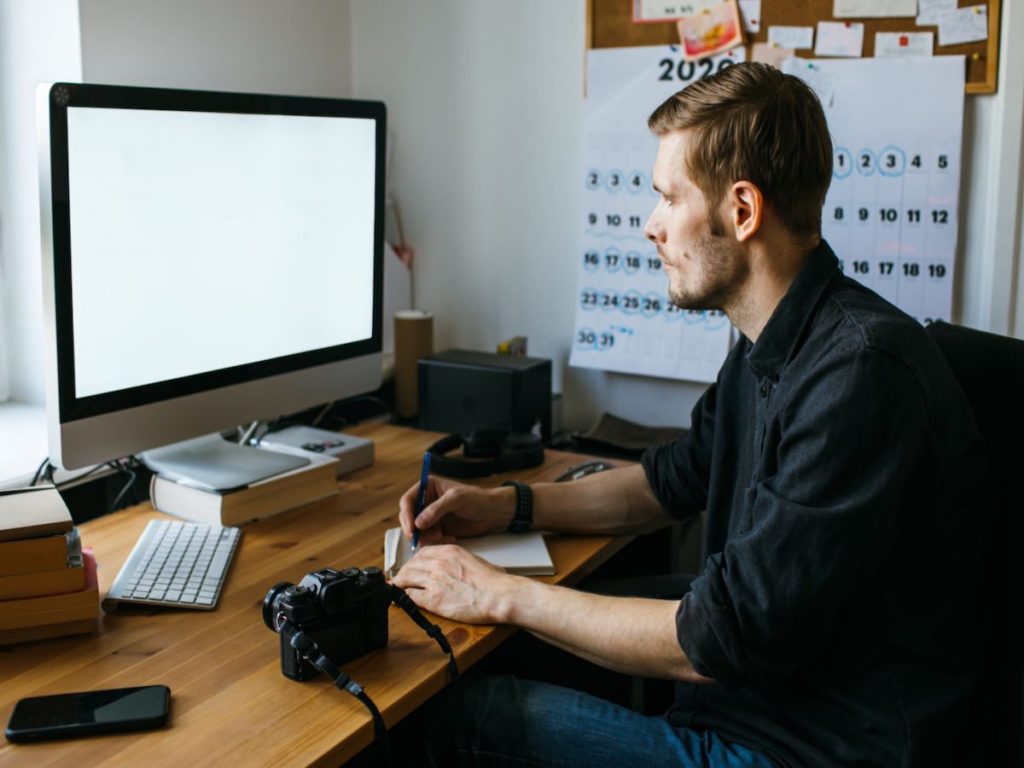 Who Should Consider Taking Online Classes?
Individuals who like to earn certificates or degrees but cannot go to traditional colleges and universities may consider enrolling online.
This is especially true for those who have jobs to attend to or kids to look after as well as those with physical disabilities. It's also an option for socially anxious students.
More than 90% of all Americans have access to the internet these days. Needless to say, those who do as well as can meet the requirements to study via the internet may take online classes.
But it doesn't mean that you should simply because you can.
Online classes are specifically designed for certain types of students.
Although it's not unlikely for institutions offering courses via the internet to also permit those who do not fall under those various categories to enroll, online learning is more appropriate for some college-bound individuals.
Below, some of those who should consider taking online classes in order to fulfill their academic goals are listed. See if you are any one of the following so that you may be able to plan your online learning accordingly:
Over 24. Older individuals, particularly those who plan on enrolling at out-of-state schools, may find it awkward and feel embarrassed to live on-campus and share their dorms with younger students. It may also leave them feeling out of place seeing they're the oldest people in classrooms filled with teenagers.
Have a GED or homeschool transcript. Students who did not attend a traditional high school may feel that being with other learners all of a sudden may keep them from excelling academically and socially. They should not worry about not being admitted as online colleges will treat them as though they're traditional students.
Working. The majority of online students are employed — 51% of online undergraduate students and 70% of online graduate students, according to the latest data. Whether employed full-time or part-time, working students can benefit from the flexible schedules online learning offers.
With children. According to a The Hill article, more than a fifth of all students enrolled at two- and four-year colleges are raising kids, too. Especially for those who cannot afford exorbitant childcare costs, parents can look after their kids while conveniently working on their degrees through online learning.
Have a disability. Thanks to online schools, students with physical disabilities can gain easy access to educational materials without stepping foot outside their homes. Visually- and hearing-impaired individuals may also take online classes with the help of special computer software and hardware.
On a budget. One of the many perks of online college is that it brings down the cost of a degree. That's because colleges and universities offering online degree programs have lower overhead. What's more, online learning eliminates various college-related costs, from transportation fees to room and board charges.
Particular with programs. Some students are very specific with the degree programs they want. Sometimes, they are not offered by any in-state schools. Through the web, however, they can enroll in the programs that suit their needs and preferences the best no matter how far the institutions offering them are.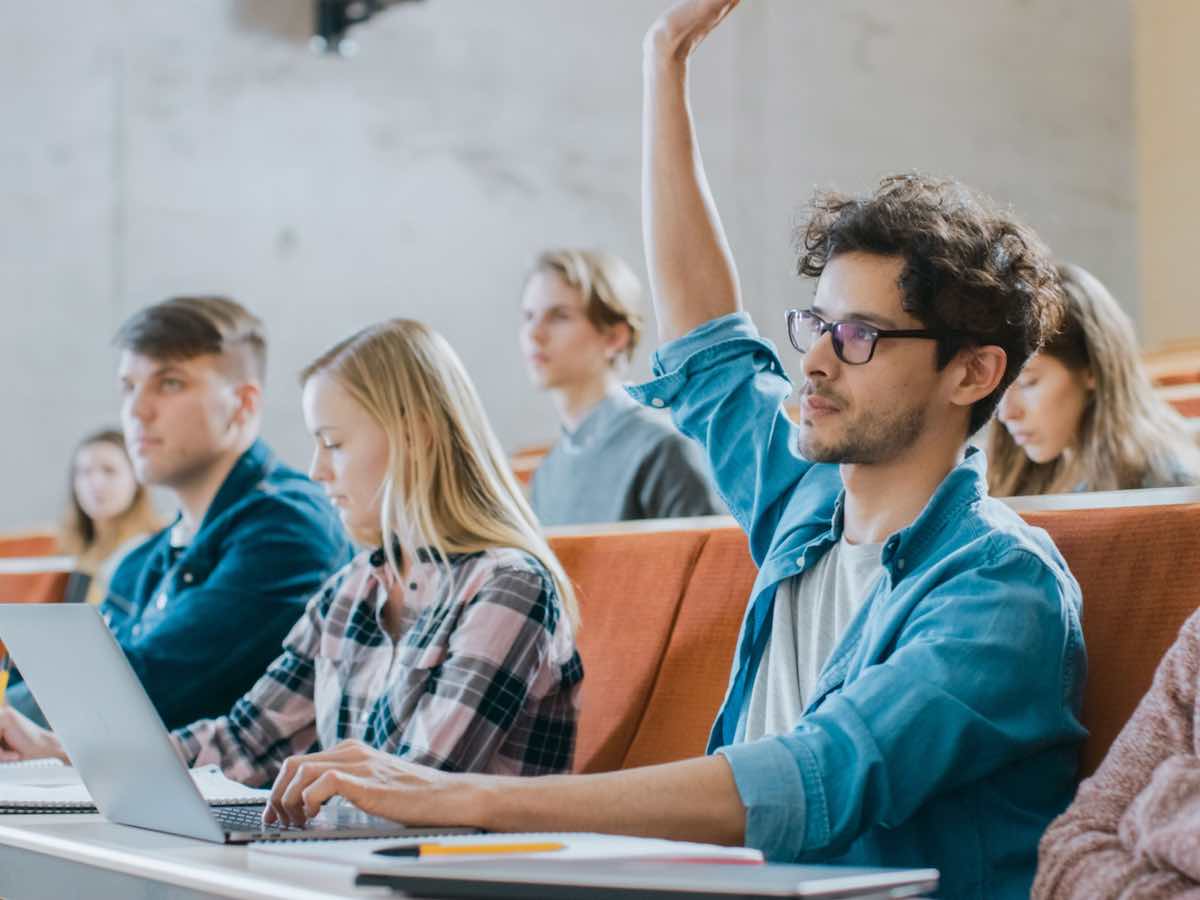 Which Types of Learners Can Succeed Better as Online Students?
Not everyone who could take advantage of online classes can succeed as an online learner. There are certain qualities students must possess to be able to complete an online degree program.
Some of them are tech savviness, motivation to learn and the ability to accomplish coursework with little to no guidance.
Refrain from assuming that just because you meet the requirements or have the budget means that you are guaranteed to get your hands on an online degree.
If truth be told, not all students are bound to succeed as online learners.
Online degrees and traditional degrees are one and the same, particularly those that are conferred by colleges and universities with both physical and virtual campuses and use the very same curriculum for their face-to-face and online programs.
However, it's a must to keep in mind, too, that not all degree-seeking students are the same.
Want to have an idea of whether or not your chances of succeeding at an online school are high? Check if you have all or most of the following must-have qualities or skills:
Disciplined. While students have to shell out less money for an online degree, they have to have more discipline. It's important for online learners to manage their time wisely. Doing their best to keep themselves from being distracted is also of utmost importance if they want to be able to complete their online degree programs.
Goal-oriented. Different non-traditional students have different reasons for enrolling online. No matter what they may be, it's necessary for online learners to always remember why they are attending colleges via the internet in the first place. Being goal-oriented is also all about pushing oneself for the time being.
Visual learner. Because the vast majority of the coursework for an online degree program is presented in texts, charts, tables and illustrations, individuals who rely heavily on visual cues have higher chances of performing optimally as online students. They must be thorough and pay very close attention to details, too.
Tech savvy. Students who are technologically challenged may have a difficult time learning online if they are not acquainted with using a desktop or laptop and surfing the internet. But the good news is that having basic computing and online skills is usually enough for individuals to be able to study through the web.
Independent. Traditional students have their professors, classmates and even roommates to count on all the time. On the other hand, online students are mostly on their own. Especially if the online schools they are enrolled in have very poor student support, being able to work on their coursework independently is a definite must.
Just Before You Apply to an Online College
There are many perks that come with attending online classes.
They range anywhere from lower costs, flexible schedules to a more balanced academic, professional and personal life. Due to these things, many types of individuals who wish to earn college degrees can benefit tremendously from being online students.
However, while highly accessible now more than ever, online learning is not for everybody.
If you want to be able to successfully complete an online degree program, it's a must for you to have discipline and commitment. You should also be the kind of learner who is tech savvy and can work independently.
Related Questions
How many undergraduate students are enrolled exclusively in fully online programs?
Based on data from the National Center for Education Statistics (NCES), around 44% of all undergraduate students in the US took online classes exclusively, which is equivalent to 7 million. About 75%, on the other hand, were enrolled in at least one online course.
Do employers accept online degrees?
Online degrees are equivalent to traditional degrees. In fact, numerous well-known and even prestigious colleges and universities offer many degrees both on-campus and online. While employers treat online degrees as traditional ones, they are wary of those obtained from unaccredited schools and diploma mills.

Disclaimer: The views and opinions expressed in this article are those of the authors and do not necessarily represent those of the College Reality Check.