How Transfer From Community College
It's not uncommon for degree-seeking students from low-income backgrounds to attend a community college first before going to a 4-year institution to earn a bachelor's degree. By taking general education classes at a 2-year school, saving around $6,790 per year on tuition fees alone is made possible.
However, in some instances, community college students may want to transfer to a different community college regardless of whether or not they are intending to attend a university afterward.
A community college student and thinking about enrolling in another community college? Read on!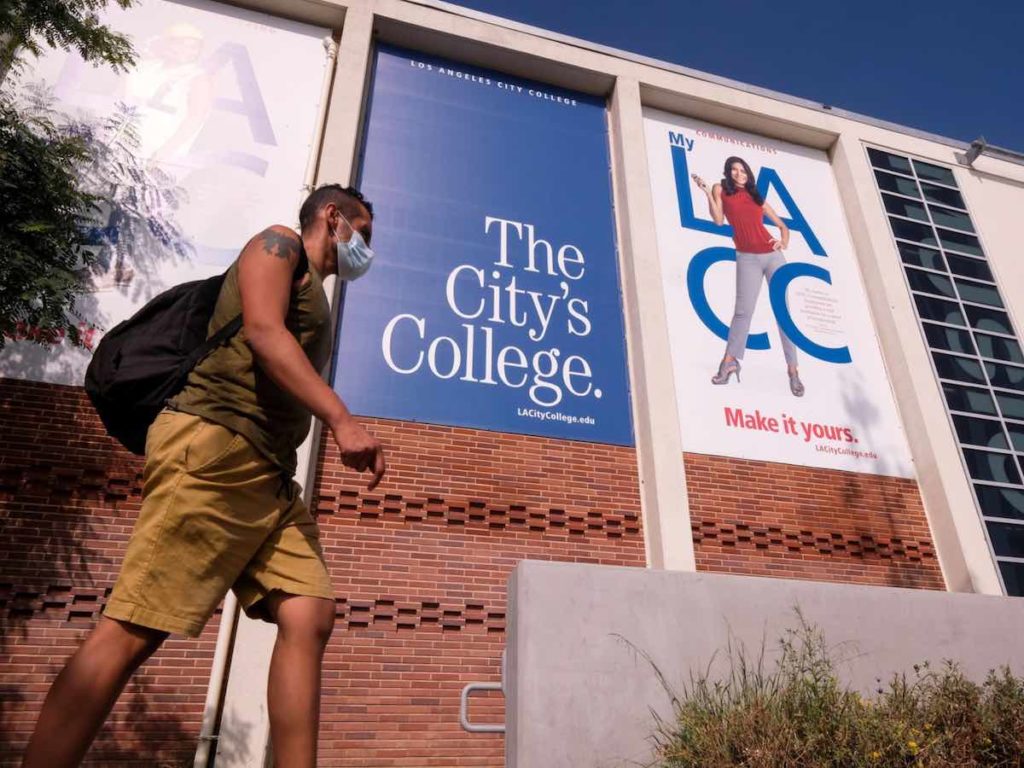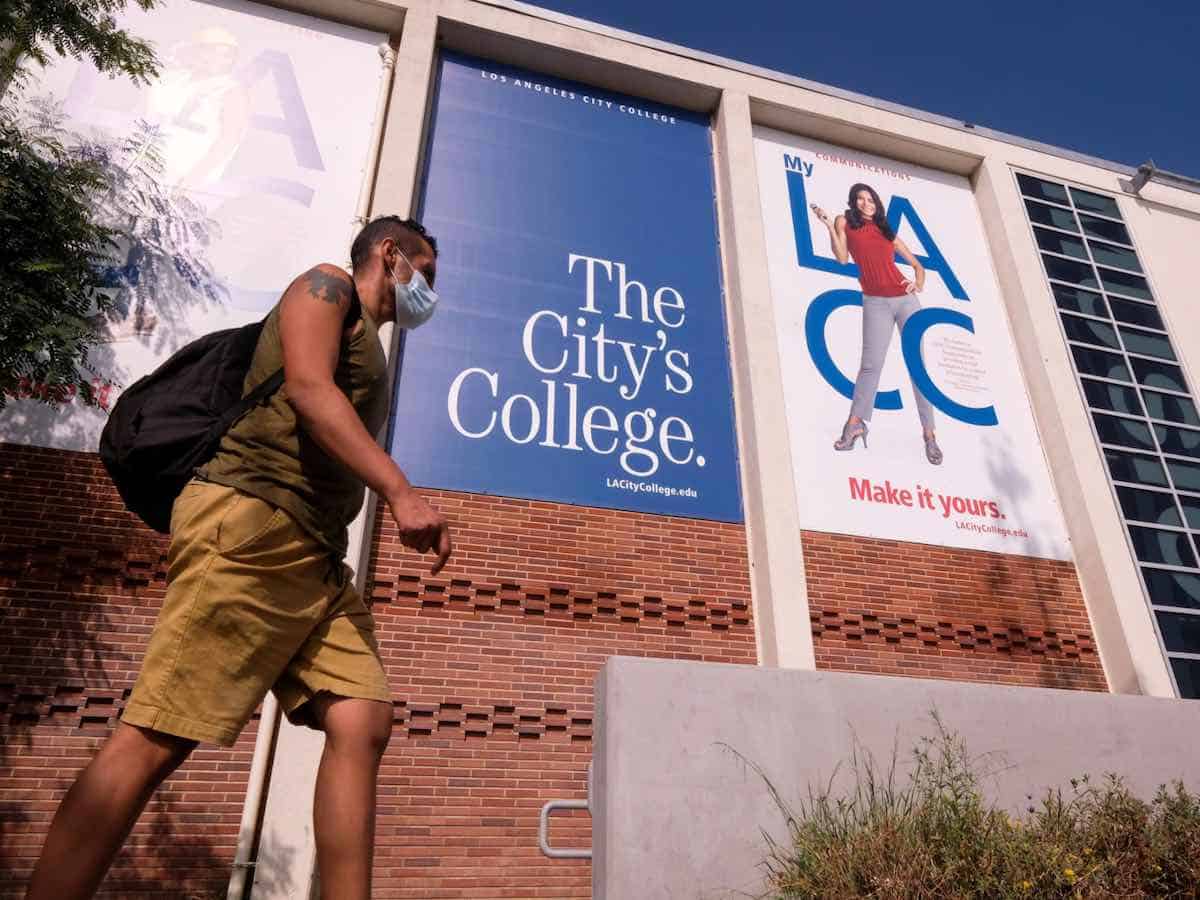 Can You Transfer From Community College to Community College?
Transferring from one community college to another is possible like transferring from one community college to a 4-year institution or from one university to the other. The steps to transferring community colleges are the same as transferring to a 4-year school. Also, one can enroll in the same program or another.
In most instances, students, particularly those from low-income backgrounds, finish an associate degree program at a community college before transferring to a 4-year institution to earn a bachelor's degree.
However, they do not have to wait to graduate before they can do that.
While working on an associate degree, they can transfer to a university in order to switch to a bachelor's degree program — obtaining an associate before transferring, however, is often recommended. Or they can instead transfer to another community college for whatever valid reason they have.
Various things have to be considered just like when transferring from one 4-year school to another. Some of them include admissions requirements, acceptance rates, transfer credits and tuition costs.
Why Do Some Community College Students Transfer to Another Community College?
There are many reasons why some community college students transfer to other community colleges. Some of them may want to move closer to their homes or work, while others may prefer new degree programs not offered by their current schools. Some may do so for a more seamless transfer to 4-year schools.
Regardless of the reason, you can always choose to enroll in a different community college the following semester or year. It doesn't really matter if it's academic, professional or personal.
Here are some of the most common reasons why there are undergraduates who switch community colleges:
Moving. Whether you want a school that's closer to your loved ones or workplace or you have to move to a different state altogether, you can transfer community colleges for convenience.
Better fit. Feel that the community or instruction is not right for you? Transferring to a community college that suits your needs or preferences better can make for a much better academic experience.
Cost. It's true that community colleges are cheaper than 4-year institutions. However, some community colleges have tuition costs that are cheaper than the rest, which can be attractive to low-income students.
Program. No matter if another community college's program is better or you want a new one that your current school doesn't offer, switching community college is always an acceptable step.
Bachelor's degree. Some community colleges and 4-year institutions, usually those that are in the same state, have articulation agreements that can make it easier to turn an associate to a bachelor's.
How To Transfer Community Colleges
Transferring from one community college to another community college is similar to transferring between two 4-year institutions. The first step that needs to be taken is applying to the new school as a transferee. To avoid losing earned credits, a student must check the other community college's credit transfer policy.
But before anything else, it's a good idea to consult with your academic counselor or advisor.
He or she can help you with anything from making sure that the new two-year program you are about to enroll in really aligns with your academic and/or career goals and none of your hard-earned credits will go to waste.
Scheduling a consultation with the academic counselor or advisor at the community college you are planning on transferring to is highly recommended, too. This is to inquire about some very important matters, thus allowing you to make a more informed decision — transferring to a college is more complex than applying to it as a freshman student.
It's also a must to do the math carefully, especially if your reason for transferring is financial in nature.
Can You Attend Two Community Colleges at the Same Time?
Attending two community colleges simultaneously, which is referred to as dual enrollment, is very much possible. The student takes some courses at one community college and transfers them to the other where the vast majority of the courses are taken and he or she will earn an associate degree from.
Dual enrollment can be attending two physical community colleges. But it can be a combination of in-person classes at one campus and online classes at another, too. It can also be attending two virtual campuses.
In many instances, class availability and tuition are the primary reasons why a student would enroll in two community colleges simultaneously.
Planning on going to two community colleges at once? There's one very important thing to consider: aid.
Typically, federal financial aid applies only to one school. So, in other words, you will have to pay the other community college's tuition out of pocket. But it's a different story if a consortium agreement exists, which is a contract between two institutions that allows a student to use the financial aid award to pay for credits at the host school.
And before you push through with your plan, check that the new school will accept credits from the other.
Can You Attend a Community College and a 4-Year Institution at Once?
Dual enrollment can also mean attending one 2-year institution and one 4-year institution at the same time. This allows degree-seeking students to save money and enjoy the facilities of both schools. It's generally a good idea to enroll in 2-year and 4-year colleges with an established partnership for a seamless transfer.
Besides another community college, community college students may attend a 4-year school simultaneously, too, and it will still fall under the dual enrollment category. Commonly, this is being done by those who intend on obtaining a bachelor's after working on their associate degree program.
Also, it's usually being done for a smoother transition to a 4-year school.
If you are planning on enrolling in a community college and a 4-year institution because you intend to earn a bachelor's after obtaining your associate, check for institutions with partnerships.
The University of Oregon, for instance, has a dual enrollment program established with both Southwestern Oregon Community College and Lane Community College that allows students from the said community colleges to be able to transfer to it after graduation for a trouble-free enrollment in a bachelor's degree program.
Just Before You Transfer
Just because earning an associate degree at a community college takes only 2 years doesn't mean you have to stay there until graduation. For whatever reason, you can choose to transfer to a different community college.
The process of hopping between two community colleges is similar to transferring from a 2-year school to a 4-year school or from one university to the other. But there are things to consider in order to avoid encountering unnecessary problems along the way, such as losing earned credits or spending more money than you should.
Planning carefully with the help of the academic counselor or advisor at your current community college and, if possible, the one at the community college of your liking can make the switch go as smoothly as possible.
Related Questions
Is it harder to transfer to a college as a transfer student?
The general consensus is that transfer students may have a more difficult time getting admitted to an institution of higher education than first-time, first-year students. According to a report that appeared on US News, the average acceptance rate for transfer applicants is 62%.
Can I apply to a college that rejected me before?
It's possible to apply to a college or university that has sent you a denial letter in the past and get an acceptance letter the second time around if you meet the requirements. However, it's not uncommon for some of the most selective schools in the US to refrain from reviewing reapplications.

Disclaimer: The views and opinions expressed in this article are those of the authors and do not necessarily represent those of the College Reality Check.