Do US Students Have to Pay Tuition in Canada?
Currently, there are more than 300 thousand international students pursuing higher education in Canada.
And in the last five years, the number of college students in Canada from various parts of the planet has increased by 69.8%. You are planning on becoming a part of the statistics, but you may be wondering if Canada has free colleges.
Attending colleges and universities in Canada doesn't come for free. While it's true that international students pay more tuition than domestic students, the amount is still generally cheaper than tuition in many developed countries. On average, international students attending Canadian universities pay CAN$ 6,800 per year in tuition costs.
Don't cross that Canadian institution out of your list just because there are no free colleges in Canada.
In this post, I will let you know how much it will cost you to try to earn an undergraduate degree in Canada. Also, you will learn that various funding options and attending the right school can help bring down college costs.
But before anything else, let's answer this pressing question…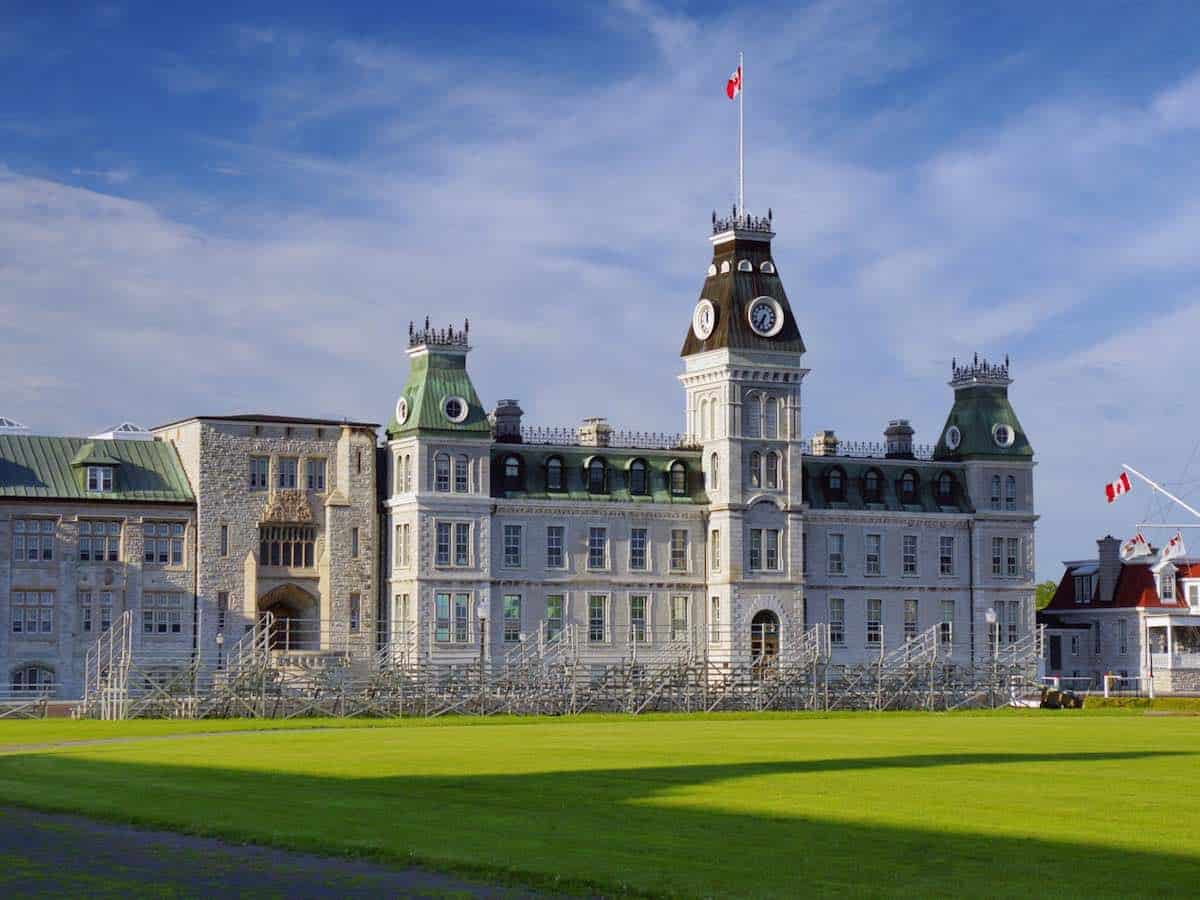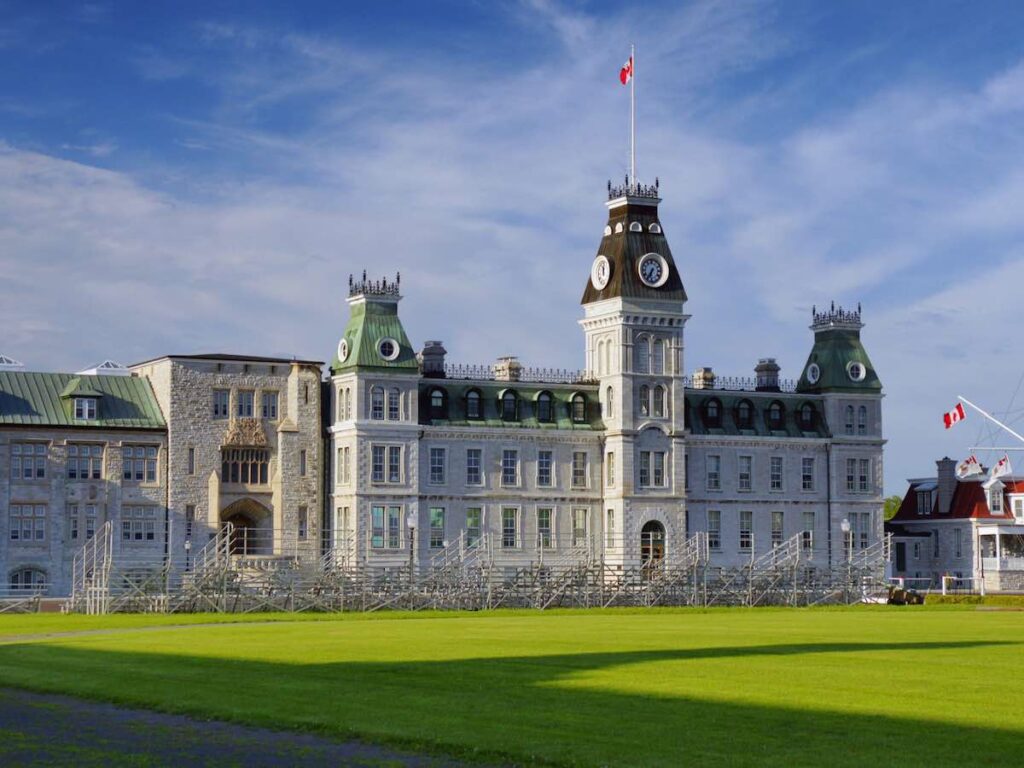 College vs. University: What's the Difference in Canada?
In Canada, 2- and 3-year institutions of higher education are referred to as colleges. So, in other words, Canadian colleges are the counterparts of trade and vocational schools and community colleges in the US. On the other hand, Canadians refer to 4-year degree-granting schools as universities.
Planning to head to Canada to earn a bachelor's degree?
Or is it an associate degree, diploma or certificate you are after?
Your postsecondary goal will determine which type of Canadian school you should apply to.
That's because colleges and universities are entirely different learning institutions in the country.
Simply put, colleges in Canada are smaller institutions that confer certificates and degrees in 2 to 3 years or less. It's for this reason exactly why attending them, all in all, is cheaper.
Meanwhile, universities in Canada have higher tuition costs because of the fact that they confer bachelor's degrees and, in many instances, graduate degrees, too.
Now that you have an idea of what makes Canadian colleges and universities different from one another, you can enjoy a more hassle-free selection of the right postsecondary education institution.
How Much Does It Cost to Study in Canada?
According to EduCanada, which is the Canadian government's official website for international students looking to study in Canada, the average tuition a year for US students attending Canadian universities to work on an undergraduate degree amounts to CAN$ 6,800.
If there's one thing that's true, it's none other than the fact that tuition fees at Canadian universities are generally lower than at colleges and universities in many developed and/or English-speaking countries.
Read Also: 19 Best Cheap Universities in Canada
Some of them include the UK, Australia and, of course, the US.
As mentioned above, the average cost of tuition for undergraduate international students at universities in Canada is CAN$ 6,800 — that's equivalent to around $5,061.
In the US, based on data provided by the Education Data Initiative, the average tuition cost amounts to $9,377 at in-state public colleges and universities and $37,641 at private non-profit universities.
Doing the math, American tuition is higher than Canadian tuition by anywhere from 27.5% to 82.0%!
Going to a Canadian college, which, as talked about earlier, is the equivalent of an American trade or vocational school or community college, is slightly more expensive for international students on a per-year basis.
EduCanada says that tuition at a college in Canada is approximately CAN$ 7,000. However, it can be higher than that, sometimes going as high as CAN$ 22,000. As expected, tuition costs can vary according to the school or program.
And speaking of which, there are more than 10,000 programs to choose from at publicly funded Canadian colleges.
To help with college funding, many programs include apprenticeships or placements, which allows international students to make money as they study in Canada.
But don't forget that there are numerous other expenditures involved with attending a Canadian university besides tuition.
No matter if enrolled in an undergraduate degree in Canada, the US or elsewhere in the world, you will also have to take care of other college-related expenses, including books, transportation and room and board.
Including the cost of living in the equation is very important, too. EduCanada says that, on average, international students going to Canadian universities usually have to spend around CAN$ 15,000 per year.
Scholarships for International Students in Canada
There are numerous funding options for international students studying in Canada, which can come from:
The Canadian government
International organizations
Foreign governments
Non-governmental organizations
Colleges and universities
Different scholarships, fellowships and grants, as expected, have different eligibility requirements. For instance, some are designed for students from certain countries or those who are taking specific programs.
Generally speaking, funding available for international students attending Canadian institutions of higher education is often awarded to those who deserve and need them the most.
And, in many instances, the providers choose international students who embody their core values as well as maintain their legacy.
Some of the various scholarship and fellowship programs available for eligible international students from the US who are about to attend or attending universities located in Canada are the following:
Canadian Institute for Advanced Research (CIFAR) Global Scholars
Canadian Institutes of Health Research (CIHR) Fellowship
Mitacs Accelerate International
Mitacs Elevate
Mitacs Globalink Research Internship
Organization of American States (OAS) Academic Scholarships Programs
Research Associate Program
Sauvé Scholars Program
The Canada-US Fulbright Programs
Trudeau Doctoral Scholarships
Trudeau Research Fellowships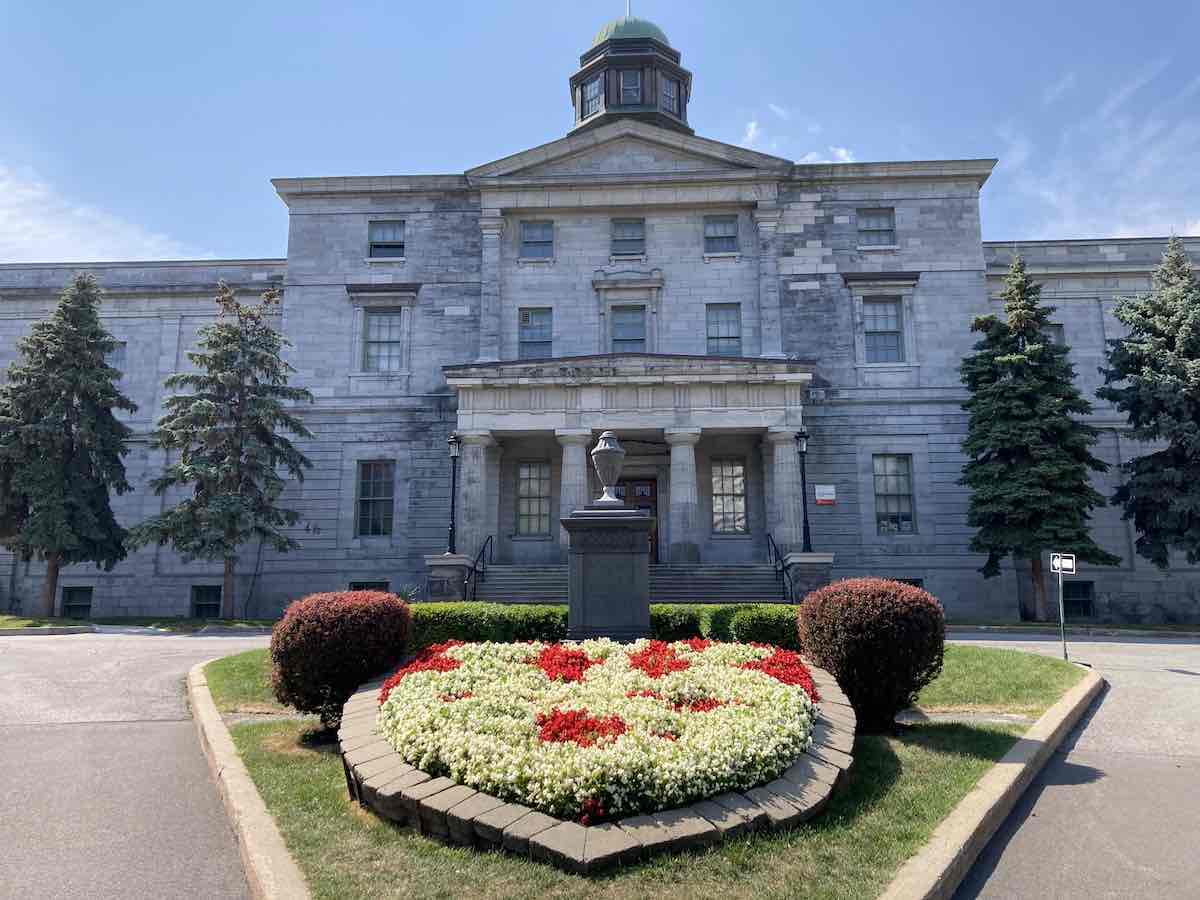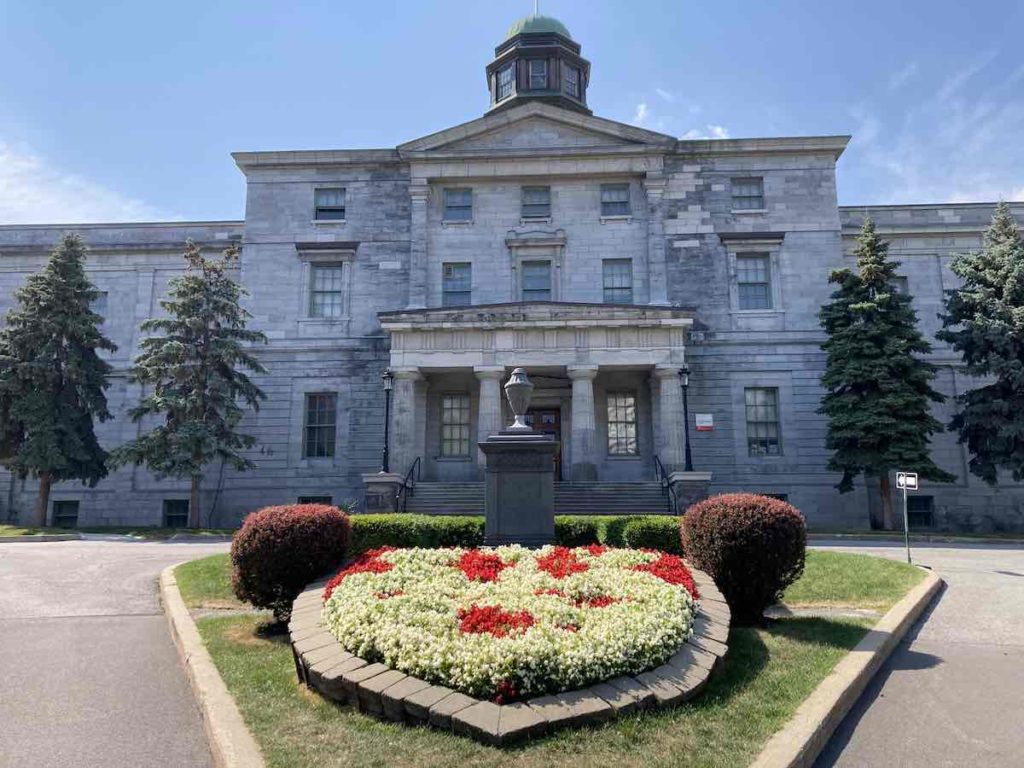 Affordable Canadian Universities
According to Spring Financial, whose mission is to provide any Canadian access to fair priced financial products, Canada is the 24th most expensive country (out of 252) on the planet.
So, in other words, the cost of living in Canada is higher than in many other countries out there.
And this is why someone who is planning on working on a bachelor's degree in Canada on a budget may choose to shortlist no other Canadian universities but budget ones.
It's a good thing that other than the fact that undergraduate tuition costs in Canada are generally lower than in most other countries, there are also affordable universities around.
Below is a table of some of the cheapest Canadian Universities together with some pertinent details so that you can make a more informed decision when the college application season strikes:
| UNIVERSITY | LOCATION | TUITION | ACCEPTANCE RATE |
| --- | --- | --- | --- |
| Université de Saint-Boniface | Winnipeg, Manitoba | CAN$ 6,500 | 65% |
| Brandon University | Brandon, Manitoba | CAN$ 7,810 | 48% |
| Canadian Mennonite University | Winnipeg, Manitoba | CAN$ 9,536 | 75% |
| Memorial University of Newfoundland | St. Johns, Newfoundland | CAN$ 20,000 | 67% |
Affordable Canadian Universities
Prior to sending applications to your chosen universities in Canada, make sure that you do the math. Consider not only the tuition costs and other college-related expenditures but also the cost of living.
Found that attending college in Canada is more expensive than going to a public in-state one in the country?
Carefully weigh the pros and cons before making your final decision. In the end, what's important is that you will be able to work on the program necessary for the college experience and professional career in your mind.
Conclusion
Sadly, there's no such thing as a free college in Canada.
But the good news is that tuition costs at Canadian universities are usually cheaper than those at institutions in developed countries such as the UK and the US.
While there is an ongoing debate about whether college should be free or not, by attending an affordable Canadian school and applying for funding, you can keep the cost of a bachelor's degree in Canada low.
Related Questions
How long does it take to complete a bachelor's degree at a Canadian university?
It's possible for college students in Canada to complete bachelor's degree programs in 3 to 4 years. As a general rule of thumb, the more credits are taken per semester, the faster the student attending a Canadian postsecondary education institution can earn his or her degree.
Do you need to be able to speak French to go to a university in Canada?
Across Canada, in most instances, the primary language of postsecondary education is English. However, there are also academic institutions where both French and English languages are used. International students do not have to be fluent in French in order to succeed in college in Canada.
Read Next: How Does Free College Work Outside the US

Disclaimer: The views and opinions expressed in this article are those of the authors and do not necessarily represent those of the College Reality Check.