Is UC Berkeley a Good School? College Spotlight
Going to a private school in the US is expensive. Fortunately, going to a public school, such as UC Berkeley, can help make getting a college degree easier on the pocket. This is especially true if you are an in-state student — you are residing in California, where the school is.
UC Berkeley is a good school for students who wish to attend a prestigious university for less. It is ideal for students who want to major in fields related to science, technology, engineering, and math. Being a test-optional school, UC Berkeley does not require students to submit SAT or ACT scores.
Perhaps you have heard from someone or read from somewhere that UC Berkeley is one of the best schools in the US as well as the rest of the planet. Well, your source is right — UC Berkeley is an elite public school. Going to it is affordable, too. However, just like Ivy League schools, UC Berkeley is very selective with its prospective students.
Keep on reading if you are planning to apply to UC Berkeley. Below you will come across some of the most important matters you need to know about this premier university in California.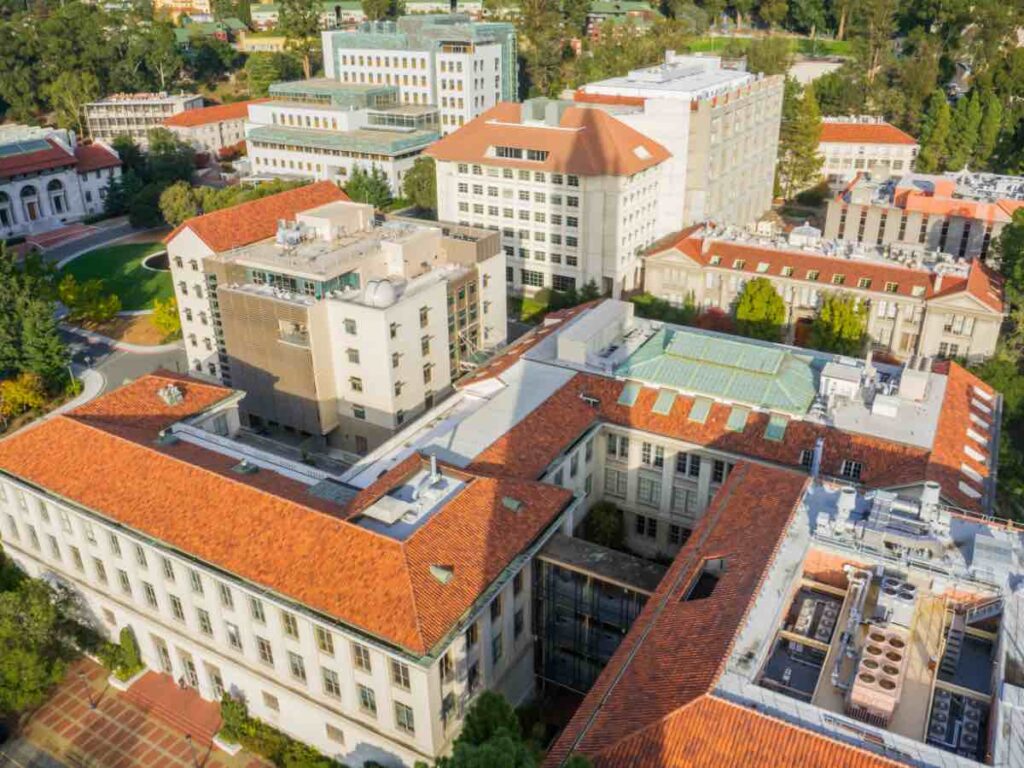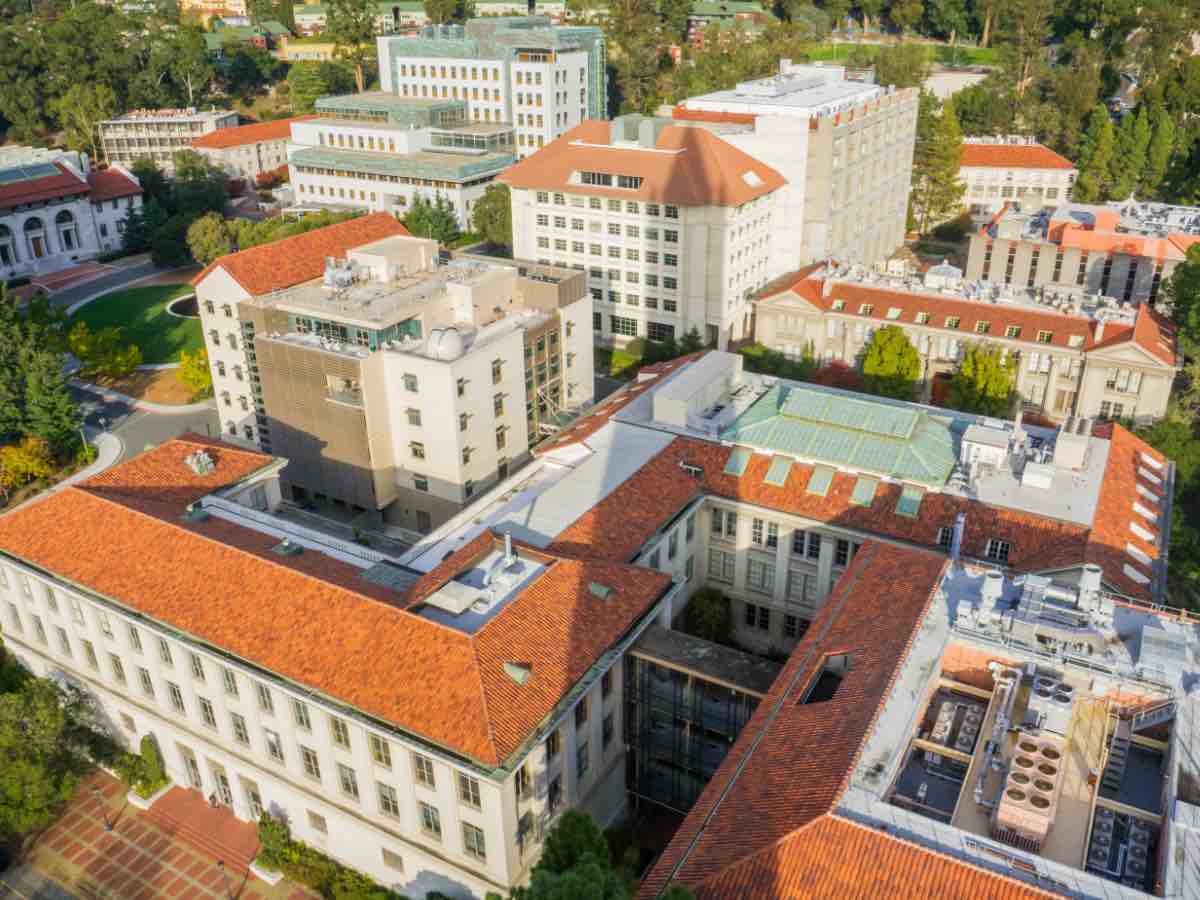 What GPA do you need to get into UC Berkeley?
Students applying to UC Berkeley should have a GPA of 3.86 or higher to get accepted. Needless to say, UC Berkeley is as extremely selective as some Ivy Leagues. However, according to the admissions officers themselves, UC Berkeley considers other things besides GPA during the admission process.
Let's get the elephant room out of the way:
If you are an average student or, worse, below-average student, it's a good idea to consider applying to a school other than UC Berkeley.
Many students dream of going to UC Berkeley because of the obvious fact that it consistently ranks high on various listings of the most prestigious schools in the US.
A lot of the students who wish to earn their college diploma from UC Berkeley are very smart, which makes them more deserving to get accepted than other applicants.
Besides being one of the best schools in the US and perhaps all over the planet, UC Berkeley is also the most selective public school in the country.
It's true that the admissions officers will also look for other things than just your GPA.
For instance, they will also scan your extracurricular activities as they are looking for persistent and passionate students with the desire to give back. In other words, they are looking for more than just intelligence.
Unfortunately, if your GPA is below the required 3.86, it's a much better idea to try applying elsewhere.
Does UC Berkeley require SAT or ACT scores?
Starting fall 2021 admission, students applying to UC Berkeley no longer need to submit their SAT or ACT scores when applying. The school's admissions officers say that it is to create a more fair admissions process. This is especially true since they deem both SAT and ACT as outdated methods.
Besides UC Berkeley, all the nine schools that are a part of the University of California (UC) school system no longer require students to include their SAT and ACT scores — all of them are test-optional.
Put simply, test-optional means that students may or may not submit their SAT or ACT scores.
If the students choose to submit their SAT or ACT scores, the admissions officers will take a look at them. What they see will be factored into their decision.
On the other hand, if students choose not to submit their SAT or ACT scores, the decision of the admissions officers will be based on other factors, such as GPA.
The decision of UC Berkeley to remove SAT or ACT scores from the list of admission requirements is beneficial for students who are not proud of their SAT or ACT.
Still, it doesn't mean that this makes it easier to get to UC Berkeley. Even if it's now test-optional just like many other schools, the fact remains that it's still extremely selective.
Just to give you an idea…
Prior to being a test-optional school, UC Berkeley required students to have an SAT test score of at least 1,300. That score is below average — to be above-average, you would need to have an SAT score of at least 1,530. On the other hand, UC Berkeley required students to have an ACT score of at least 30.
By the way, it's true that it's just recently when the submission of SAT or ACT scores when applying to UC Berkeley became optional.
However, it was in 2018 when the administrators of the school started talking about a test-optional admission process for all students.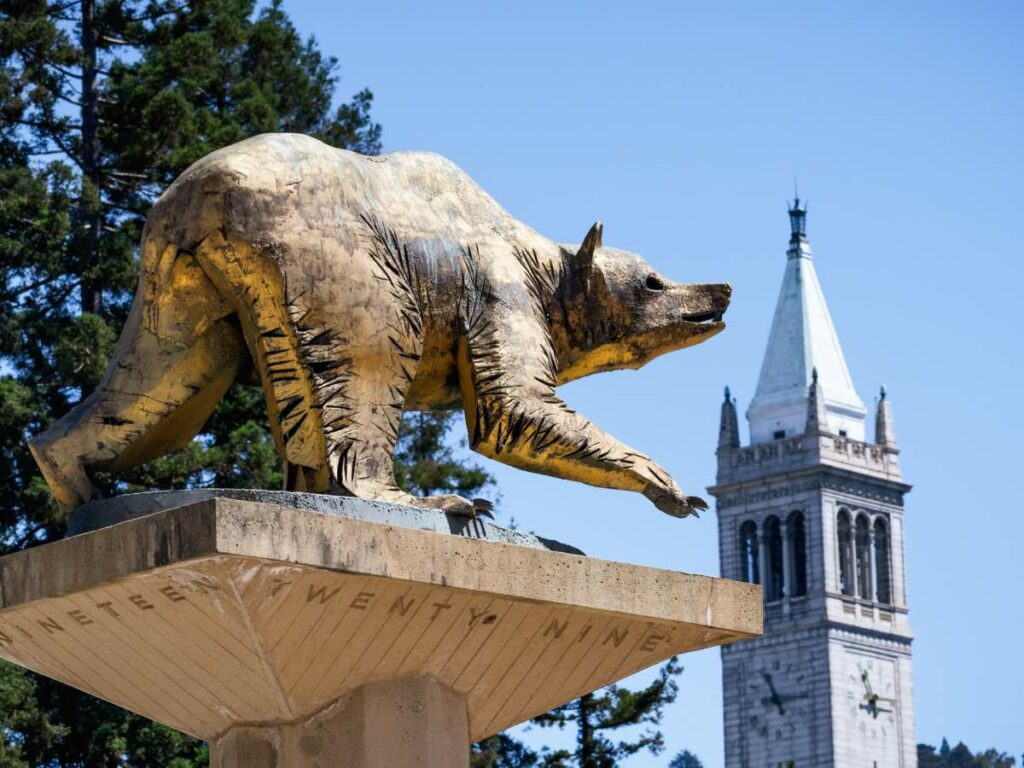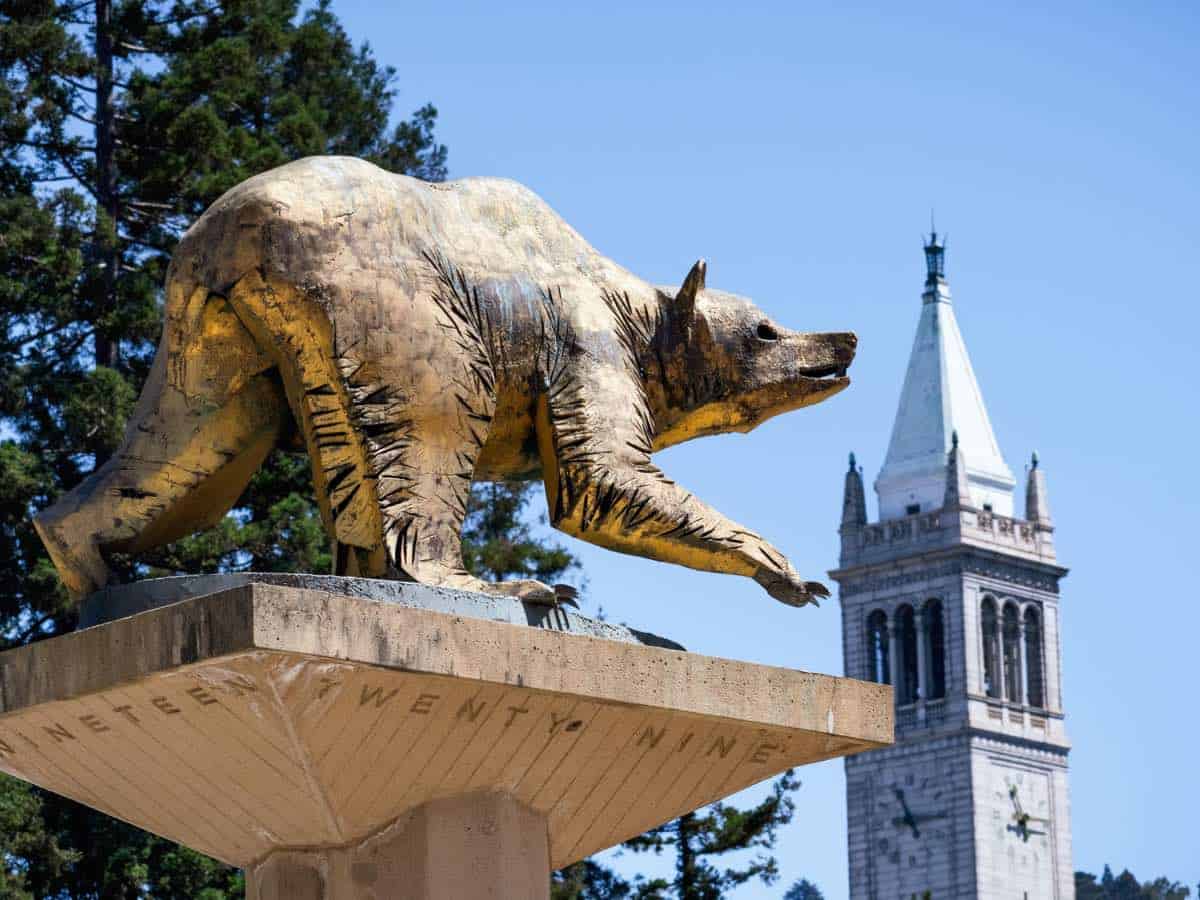 Does UC Berkeley offer early decision?
UC Berkeley does not offer early decision. Every student has to submit their application on or before November 30 of the year before the school year in which a student would go to UC Berkeley. Similarly, early submission of application does not increase a student's chance of getting accepted.
There are many benefits to early decision application. Some of them include:
Increased chance of getting accepted. Generally speaking, students who apply early have a better chance of getting accepted than students applying through the traditional process.
Lowered stress and anxiety levels. Nothing can be more stressful and nerve-racking for high school senior students than wondering whether or not they will get accepted to the colleges they applied to. By knowing the results earlier than other applicants, you can take the necessary steps, such as applying to another school in case you don't get accepted to your first choice.
Better high school grades. Because of the reduced stress and anxiety that come with getting accepted early, students can focus more on their various high school senior year activities.
Increased familiarity with the school. It's a wonderful idea to get to know the school more before you go to it. No matter if you prefer to get acquainted with it by stepping foot on its campus or via social media, early decision gives you plenty of time to be familiar with your dream school.
Unfortunately, because UC Berkeley does not offer early decision, you cannot enjoy any of the benefits above. But this does not mean that regular decision doesn't come with some perks.
For instance, applying regular decisions allows you to make sure that what you wish to study is what you want.
Here are some of the most important dates to keep in mind regarding UC Berkeley application:
August 1 – Application for admission available
October 1 – Application for financial aid (FAFSA or CA Dream Act)
November 1 to 30 – Period of application submission
November 30 – Deadline of application
December – Sending of receipt of application
March – Posting of freshman decisions
May 1 – Deadline for freshmen to accept offer of admission
What is UC Berkeley known for?
UC Berkeley is known for being the number one public school all over the planet. It is renowned for its science, technology, engineering and mathematics (STEM) courses. Some popular majors at UC Berkeley are Social Sciences, Biological and Biomedical Sciences, and Multi/Interdisciplinary Studies.
There are more than 150 undergraduate majors and minors at UC Berkeley. There are over 130 academic departments and 80 disciplinary research units, all of them divided into different colleges:
College of Letters and Sciences
College of Chemistry
College of Engineering
College of Environmental Design
Rausser College of Natural Resources
College of Haas School of Business
At UC Berkeley, Greek life is an integral part of the academic and social life of the students. As a matter of fact, more than 30% of the school's student population is involved with the Greek system.
However, it is UC Santa Barbara that is known as a massive party school among the different UC schools.
This does not mean that the students of UC Berkeley do not know or like partying.
For instance, during welcome week, most of the fraternities throw parties. UC Berkeley has a very lively campus culture and active athletic programs, too.
How many people go to UC Berkeley?
UC Berkeley accepted 14,600 students in last year's freshman admission. Additionally, 5,250 students were offered admission as transfer students. The admission rate dropped from about 14% in fall 2021 to 11% in fall 2022.
Around 70% of the school year's freshmen are residents of California. The rest are from 53 US states and territories and 84 countries. Over 95% of transfer students are from California Community Colleges.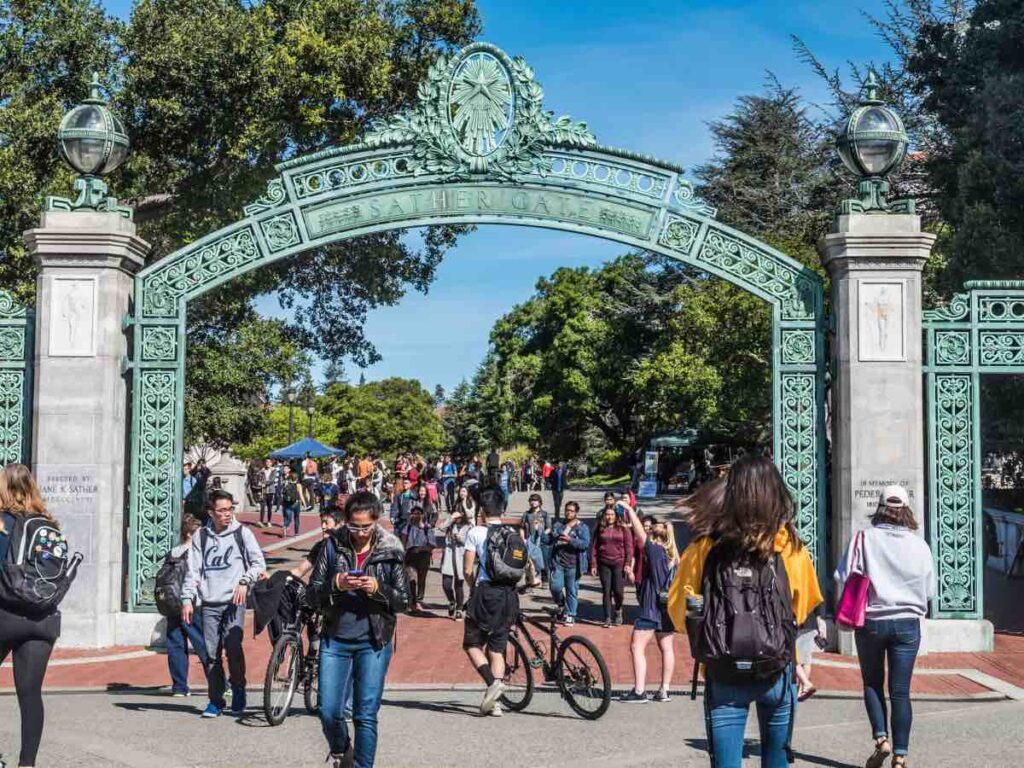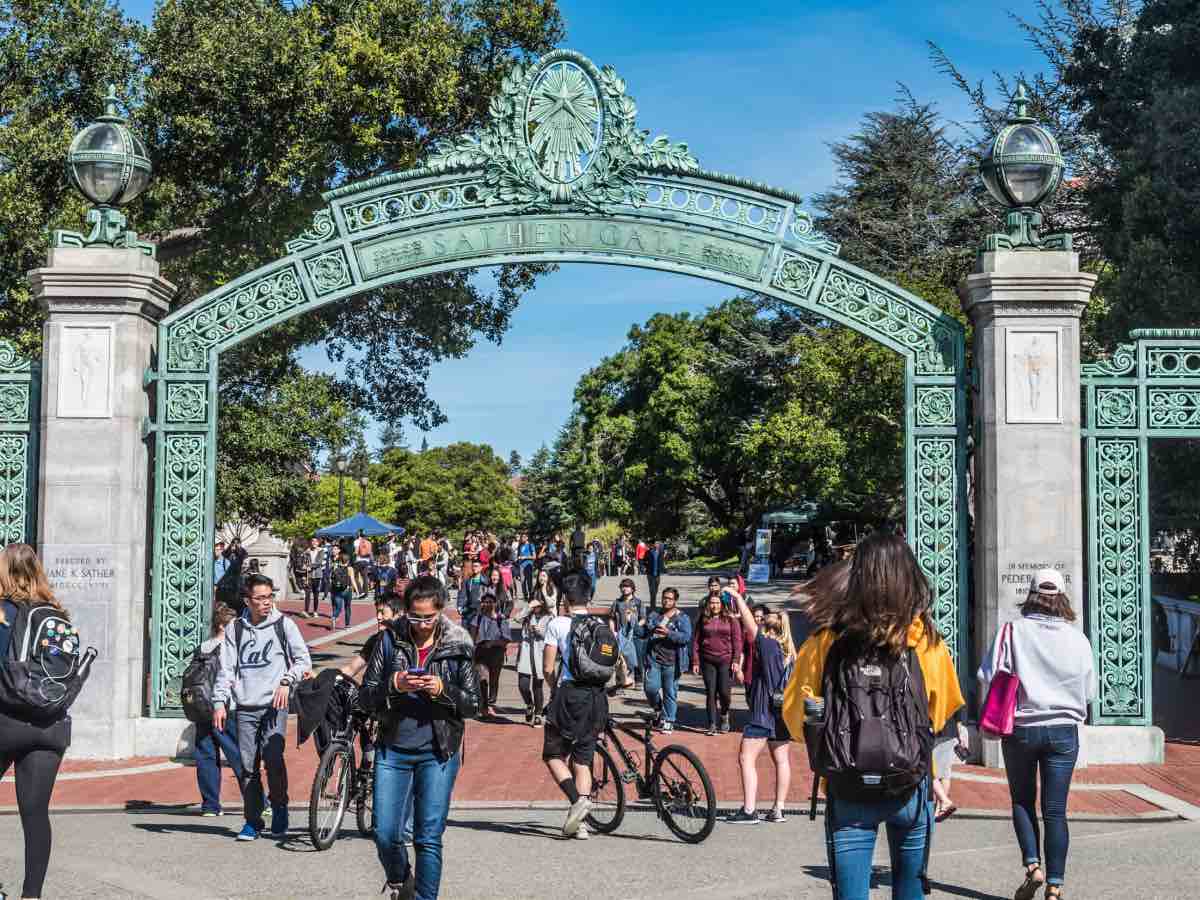 How much does it cost to go to UC Berkeley?
The average cost of going to UC Berkeley for one school year for in-state students is $46,008 for those living in a campus residence hall and $32,850 for those living with relatives. New out-of-state students pay an additional Nonresident Supplemental Tuition of $32,574.
Compared to many public schools in the US, UC Berkeley has a higher asking price. This is especially true for out-of-state students, who need to pay nearly double than in-state students.
Fortunately, more than two-thirds of UC Berkeley undergraduates receive some form of financial aid.
What's more, students from low-income families that make less than $80,000 per year are eligible for the school's Blue and Gold Opportunity Plan.
Sadly, out-of-state students do not qualify for this form of need-based financial aid.
What famous people went to UC Berkeley?
Besides the ratings and listings, you can also tell that UC Berkeley is not just your average university by looking at the people who graduated from or went to it.
Knowing that many successful people stepped foot on UC Berkeley's campus can give you peace of mind that you are about to go to the right school.
Here are some of the most notable UC Berkeley alumni:
Steve Wozniak. An inventor and a computer scientist and programmer, Steve Wozniak co-founded Apple with Steve Jobs. His net worth is $100 million.
Paul Merage. Do you get your hands on Hot Pockets each time you are too busy to make a meal from scratch? You should be thanking Paul Merage. He founded Chef America Inc. that popularized Hot Pockets.
Rube Goldberg. A Pulitzer Prize-winning cartoonist, Rube Goldberg is well-known for his zany inventions cartoons. He earned his engineering degree from UC Berkeley.
Barbara Lee. An American politician serving as the US Representative for California's 13th congressional district, Barbara Lee is known for her fight against poverty and the HIV and AIDS crisis.
Joan Didion. It was when Joan Didion won an essay contest sponsored by Vogue magazine that her writing began. President Barack Obama also awarded her a National Medal of the Arts.
Amber Jackson. An entrepreneur and conservationist, Amber Jackson, together with business partner Emily Callahan, founded Blue Latitudes. It informs oil and gas industries about ocean conservation.
Julia Morgan. Do you find Hearst Castle mesmerizing? Well, it's the design of architect Julia Morgan. She designed more than 700 buildings in California, and they include the Greek Theatre at UC Berkeley.
By the way, many people in the entertainment industry are UC Berkeley alumni. It doesn't come as a surprise since the school is just about five hours away from Hollywood.
Some of them are:
Chris Pine
John Cho
David Peoples
Ki Hong Lee
Brenda Song
Hannah Hart
Is UC Berkeley Ivy League?
UC Berkeley is not an Ivy League school. UC Berkeley is part of the UC schools, which consist of nine learning institutions. All UC schools are in different parts of California. On the other hand, Ivy League schools are made up of eight private schools located in various parts of the US.
Fortunately, in the eyes of many, UC Berkeley is just as prestigious as most Ivy League schools.
This is why UC Berkeley is the number one public school in the world.
It's also the fourth-best university all over the US.
It's true that UC Berkeley is just as impressive as many Ivy League schools.
As a matter of fact, it outshines some Ivy League schools in terms of the quality of education provided, based on numerous surveys. However, some things separate UC Berkeley from Ivy League schools.
For instance, per school year, less than 40,000 students apply to Ivy League schools. On the other hand, around 88,000 students apply to UC Berkeley per school year.
Attending an Ivy League school costs $50,000 or higher per school year. Going to UC Berkeley per school year, on the other hand, is around $14,000 for in-state students.
Besides UC Berkeley, the following are those that make up the UC school system:
UCLA
UC Santa Barbara
UC San Diego
UC Davis
UC Irvine
UC Santa Cruz
UC Riverside
Quick FAQs on Berkeley
When attending UC Berkeley, your every waking hour won't be spent on the campus. When the professors are away and the classrooms are locked, it's time to explore Berkeley.
Located on the eastern shore of San Francisco bay, there are many restaurants, cafes, bars, retail stores, museums, art galleries and parks in the city.
Here are some of the most pressing questions that you may have about Berkeley:
Is Berkeley safe?
When 300 cities in California were ranked based on crime rates, Berkeley ranked at number 289. The city's safety score is 53.3 — zero is the worst score and 100 is the best score. Based on FBI data between 2016 and 2017, the city had a violent crime rate of 5.43 for every 1,000 residents.
How big is Berkeley?
Berkeley is 17.66 square miles big, which is equivalent to 11,300 acres. In California, more than 30 cities are larger than Berkeley. It has a small population, too.
In Alameda County where the city is located, Berkeley is ranked at number four population-wise. UC Berkeley's campus is 1,232 acres.
What is Berkeley famous for?
Many people love Berkeley for its mix of urban and suburban vibe. However, what makes the city famous is its prestigious universities. Spearheading the list is UC Berkeley.
Other colleges in Berkeley are Berkeley City College, Graduate Theological Union, Wright Institute, and Zaytuna College.
What to do in Downtown Berkeley?
Dining, shopping, and business services are available in Downtown Berkeley. The city center is kept thriving, vibrant, and welcoming by the Downtown Berkeley Association (DBA), a non-profit organization. Downtown Berkeley has many car and bike parking areas as well as taxi and car share stations.
Top Majors
The top majors at UC Berkeley are:
Computer Science
Economics
Electrical Engineering and Computer Sciences
Molecular and Cell Biology
Mechanical Engineering
Physics
Political Science
Psychology
Sociology
Statistics
These majors are all highly ranked nationally and offer students a variety of opportunities to learn and grow.
Hardest University of California School to Get Into
The hardest UC schools to get into are UCLA and UC Berkeley. They have the lowest acceptance rates, with UCLA having an acceptance rate of 14.3% and UC Berkeley having an acceptance rate of 17.6%. These top schools are highly selective and have a lot to offer students in terms of academics, research opportunities, and campus life.
Here are the acceptance rates for the UC schools:
UCLA: 14.3%
UC Berkeley: 17.6%
UC Irvine: 29.0%
UC Santa Barbara: 36.6%
UC San Diego: 31.3%
UC Davis: 38.3%
UC Santa Cruz: 65.2%
UC Riverside: 66.2%
UC Merced: 84.8%
It is important to note that these are in-state acceptance rates (California residents only). Out-of-state applicants have even lower chances of being admitted to any UC schools because California universities can not accept more than 20% of students out of state.
Read Next: How to Get into UC Berkely

Disclaimer: The views and opinions expressed in this article are those of the authors and do not necessarily represent those of the College Reality Check.