Timeline of Tuition Fees in the UK from 1998 to Present
England is a popular destination for students who wish to attend college outside of their hometowns.
As a matter of fact, based on a report by Universities UK, in the previous academic year, international students accounted for about 22% of all undergraduates in the UK. On the other hand, they accounted for around 39% of all postgraduates.
You wish to give earning a college degree in the UK a try, but can you do so at no cost?
There have been no free colleges in the UK since 1998. Even public institutions of higher education in England charge full-time attendees a minimal tuition fee. Domestic and international students, however, can choose from scholarship and funding options that can help bring down postsecondary education costs.
Before you cross that UK institution out of your college list, continue reading.
In this post, I will talk about the reason why there's no such thing as a free college in England. I will also let you know that there are ways to bring down the cost of a UK degree by choosing the right school and funding option.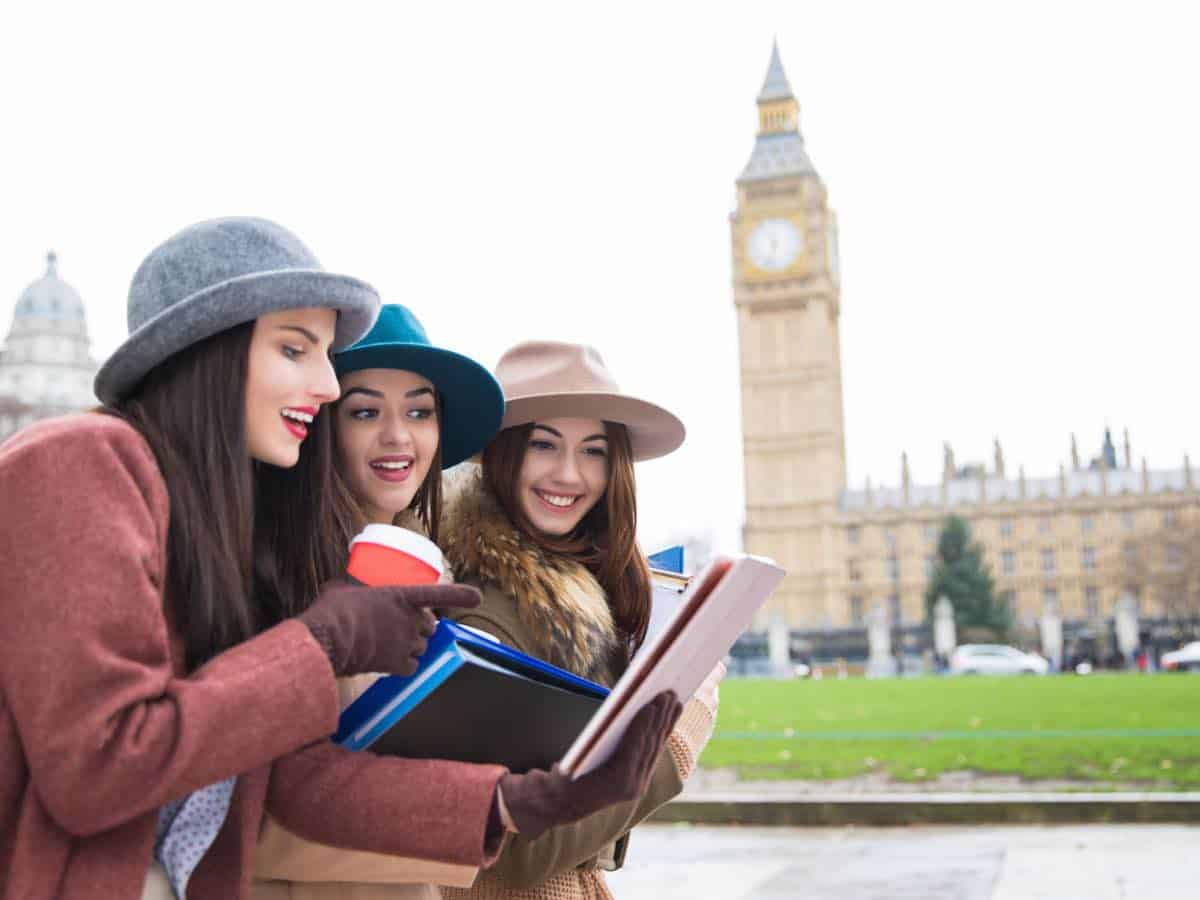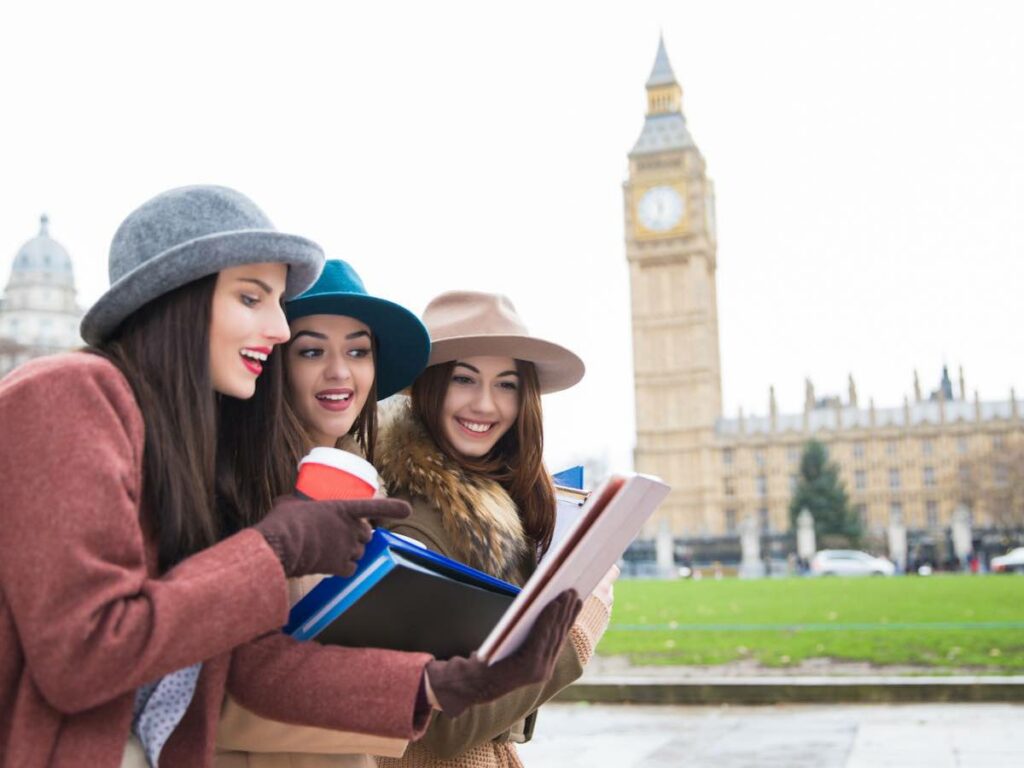 Why Did Free College End in the UK?
In the past, as mentioned earlier, full-time students could attend UK institutions free of charge.
Because of the fact that more and more individuals were entering the workforce armed with undergraduate degrees, naturally, tons of jobs that required college graduates came into being.
This caused an increase in enrollment to public schools — degree-seeking students flocked to them as, after all, tuition costs were taken care of for them.
Prior to the end of free higher education in the UK, public colleges and universities situated on the land were fully funded by the national government and local educational agencies.
But, as in most cases of free college, only tuition and fees were covered for full-time attendees.
Students from low-income backgrounds, to help cover other college-related costs, applied for grants as well as obtained government loans, which they had to repay, as expected, after graduating from college.
Eventually, more and more UK employers sought candidates with undergraduate degrees under their belts. And to increase their employment chances and earning potential, more people applied to public institutions. It goes without saying that limited funding was unable to catch up with the increasing demand for postsecondary education in the UK.
The national government, in an attempt to deal with the decreasing per-student resources, decided to limit the number of students admitted by public schools, thus making them selective.
Still, available funds for each full-time public school student continued to deteriorate.
And when public institutions started to charge their students a modest tuition fee in 1998, free college in the UK quit existing.
Currently, tuition costs at the majority of government-funded colleges and universities in England average £9,250 — that's around $11,394, which is around 18% more expensive than the cost of tuition at American public colleges.
The Education Data Initiative says that the in-state tuition at 4-year public schools in the US is $9,377.
Are There Cheap UK Colleges for US Students?
There are a number of cheap UK institutions of higher education for international students. Tuition and fees for a year range anywhere from below £10,000 to more than £15,500. Some of them have plenty of US students, too, although getting into some selective ones can be challenging.
Some UK campuses are simply more globalized than the rest. Given the fact that UK colleges do not come for free, some international students from low-income backgrounds take their applications elsewhere.
But there are cheap ones that tend to attract a lot of degree-seeking students from across the globe.
Below, you will come across a table that lists some institutions in the UK with the lowest estimated tuition and fees for a year. I will also indicate the estimated percentage of international students attending each.
| UNIVERSITY | TUITION & FEES | % of INTERNATIONAL STUDENTS |
| --- | --- | --- |
| University of Chester | £9,250 | 7% |
| University of Cumbria | £10,500 | 4% |
| University of Bedfordshire | £11,500 | 18% |
| Coventry University | £11,750 | 34% |
| Wrexham Glyndwr University | £11,750 | 14% |
| Teesside University | £11,825 | 16% |
| Leeds Beckett University | £12,000 | 48% |
| University of West London | £12,000 | 10% |
| Southampton Solent University | £12,500 | 14% |
| London Metropolitan University | £13,000 | 9% |
| Queen Margaret University | £13,000 | 25% |
| Staffordshire University | £13,250 | 8% |
| University of East London | £13,500 | 13% |
| University of Stirling | £13,650 | 30% |
| Middlesex University | £14,700 | 23% |
| University of the West of Scotland | £14,850 | 6% |
| University of Greenwich | £15,500 | 23% |
Cheap Universities in UK
Also check this article with a list of good and cheap universities in Europe.
Funding Options for International Students in the UK
With free college in the UK ending a long time ago, students from other countries should carefully weigh the pros and cons of attending a UK school versus a domestic one, especially in terms of cost.
Considering various college-related expenditures, a UK undergraduate degree's price tag can quickly rise.
But just like in the US, fortunately, students can choose from an array of scholarships and funding to make studying at any of the institutions of higher education in England affordable.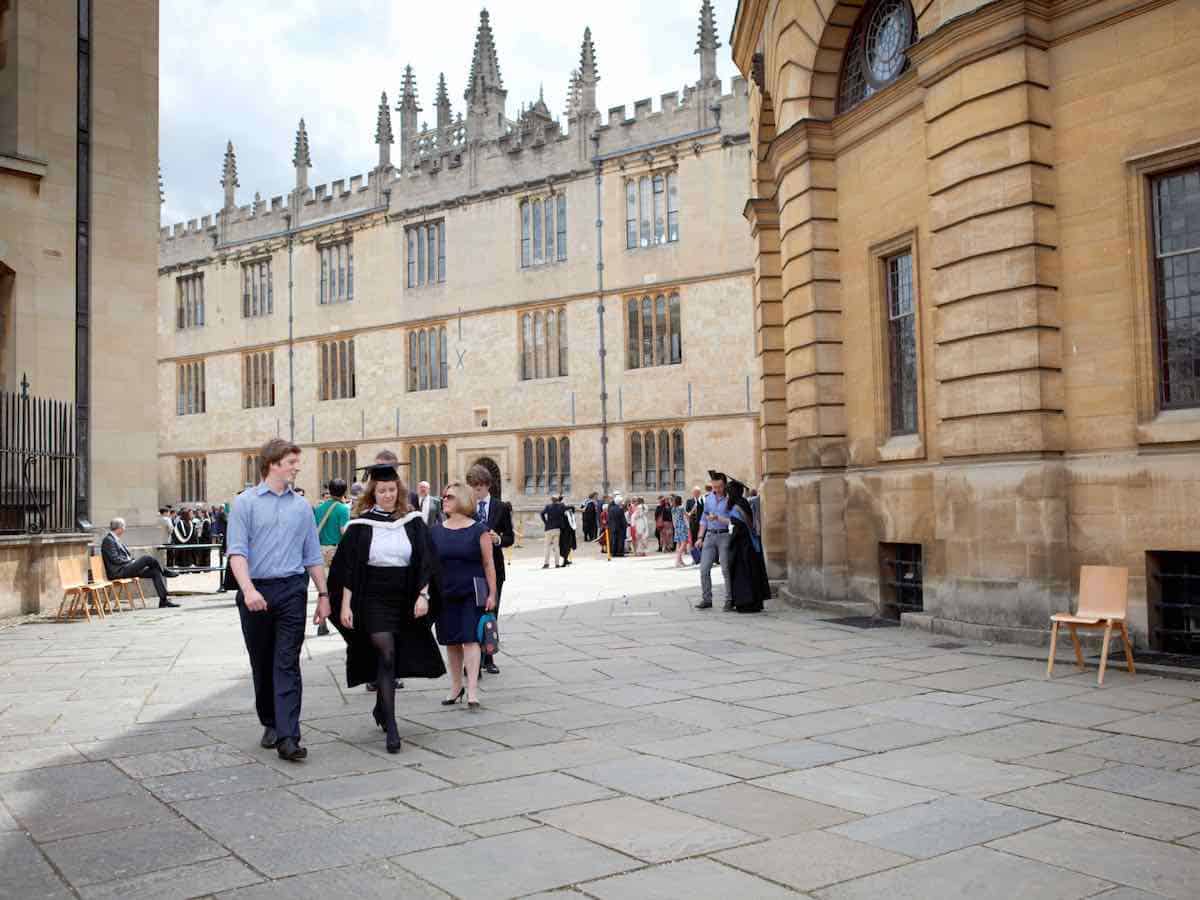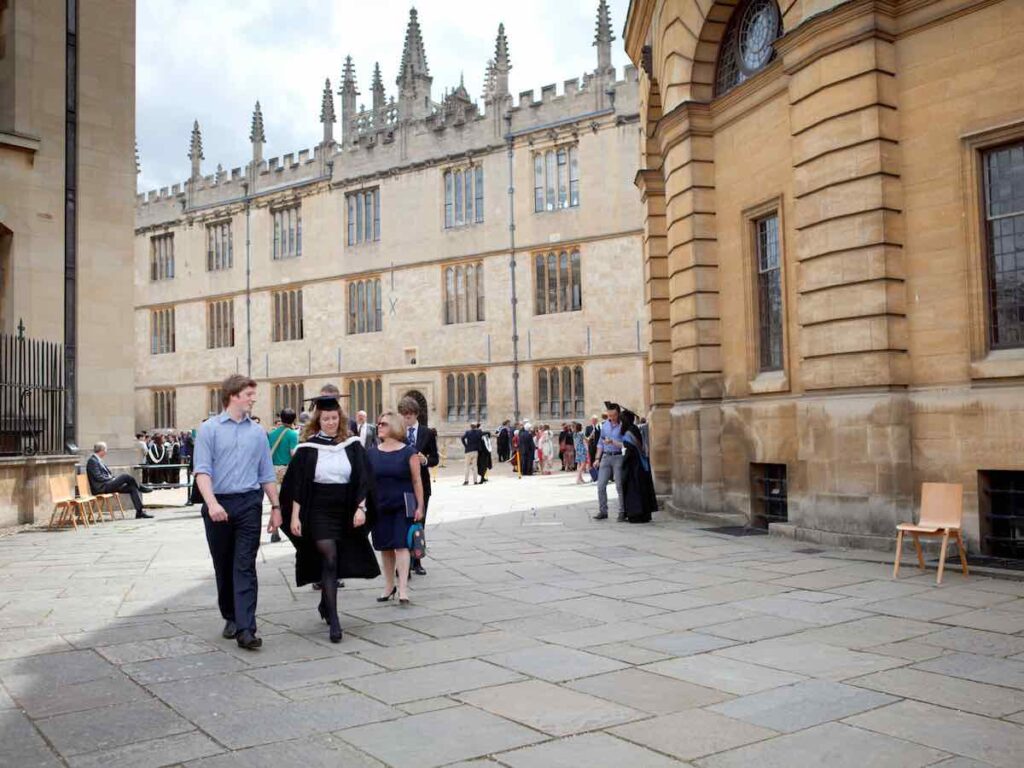 Numerous UK colleges and universities offer their own scholarship programs, which fall under any of the following categories:
Merit-based scholarships
Performance-based scholarships
Subject-specific scholarships
Equal access or sanctuary scholarships
Disability scholarships
International students who wish to earn a postgraduate degree in the UK may choose from an assortment of funding. As a matter of fact, the UK government offers 3 main forms of scholarship for them:
1. GREAT Scholarships
The UK government and the British Council joined forces to come up with the GREAT Scholarship program. Simply put, the objective is to attract some of the brightest students on the planet to study in the UK.
Around 200 GREAT Scholarships are being offered by 49 UK academic institutions for the academic year 2023 to 2024, each one involving a cash award amounting to £10,000. But it's important to note that students who come from the following countries are the only ones eligible for the GREAT Scholarship program:
Bangladesh
China
Egypt
Ghana
Kenya
India
Indonesia
Malaysia
Mexico
Nigeria
Pakistan
Thailand
Turkey
Vietnam
2. Commonwealth Scholarships
As the name of the scholarship program suggests, Commonwealth Scholarships are scholarship opportunities for around 800 students from Commonwealth countries every year. However, there is one very important eligibility factor: they should exhibit the potential to make a positive impact on the global scene.
Most of the scholarships under the program are funded enough to cover not only tuition and fees but also one's room and board as well as airfare to and fro the UK.
But those who apply for a Commonwealth Scholarship should be able to afford to study in the UK even without it.
3. Chevening Scholarships
Among the various scholarship and funding options available for international students who wish to study in UK colleges and universities, Chevening Scholarships are considered some of the most prestigious and competitive.
What eligible students will get are fully-funded scholarships. So, in other words, they will receive cash awards for their tuition and fees, room and board and airfare to and fro the UK. Winners will also gain access to exclusive workshops, internships, networking events and volunteering opportunities.
Since the Chevening Scholarship program was founded in 1983, there have been over 50,000 recipients.
Just Before You Apply to a College in the UK
While England is a wonderful destination for international students as there are a lot of amazing institutions of higher education that are more than willing to welcome them, sadly, unlike in many countries, tuition costs do not come free of charge in any of its colleges and universities — including public ones.
However, some degree-granting schools in the UK are more affordable than the rest. In addition, students from outside of the UK may apply for institutional and government scholarships.
Read Also: How Does Free College Work Outside the US
Related Questions
How long does it take for a student to earn a bachelor's degree in the UK?
An undergraduate student attending a UK college or university, with the exception of one located in Scotland, can earn his or her bachelor's degree in just 3 years, says US News. So, in other words, domestic and international students alike can graduate from college faster.
How much is the cost of living in the UK per month?
According to a report by Numbeo, the estimated monthly costs of a single individual living in the UK amount to £699.9, which is equivalent to about $862. On the other hand, the same source says that the estimated monthly costs of a family of 4 living in the UK amount to £2,411.3 or about $2,970.
Read the next articles if you are interested in getting into Oxford or Cambridge.

Disclaimer: The views and opinions expressed in this article are those of the authors and do not necessarily represent those of the College Reality Check.