Is the University at Buffalo a Good School?
We know that choosing a college can be difficult, and if you are considering the New York state schools, you may be wondering if the University at Buffalo is the right fit for you. This school has campuses in Buffalo and Amherst and is widely known as one of the most popular New York state universities.
The University at Buffalo is a very good school. Particularly, it is a top destination for in-state state students and also international students looking to take advantage of its top-notch research programs, honors college, affordable tuition, and beautiful surrounding environment.
If you have your sights set on upstate New York, this very well could be the right school for you. Keep reading to learn more about what makes the University at Buffalo a good school, including a general overview of its campus culture as well as its rankings and tuition prices.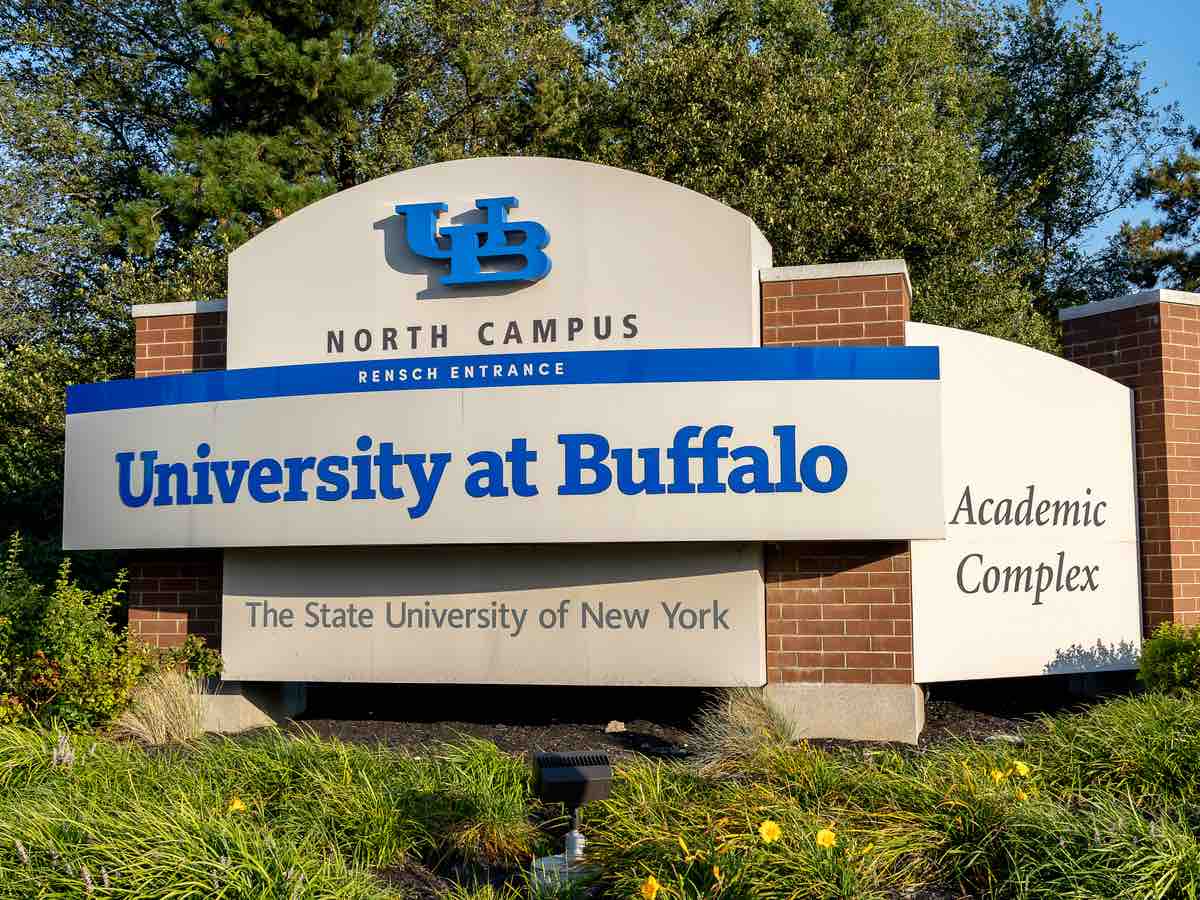 Should you Attend the University at Buffalo?
From its beginnings as a private medical college, the University at Buffalo has garnered a reputation for top-notch academic programs. As one of the flagship universities in the state university system of New York, students can count on rigor and excellent courses and professors.
In particular, the University at Buffalo boasts the following programs that make it a good choice for many prospective students:
Honors College: The honors college at the University at Buffalo can add some additional rigor for students who are looking to truly make the most of their academics. The honors college is well-respected and can give students a competitive edge as they search for internships and jobs.
In-state tuition: New Yorkers will find that this is an extremely affordable college due to its in-state discount for residents. Students from out-of-state that wish to attend this school shouldn't be put off, however, as there are also many scholarships available.
Research programs: The University at Buffalo is well-known as a strong public research institution. Students across a variety of fields of study will have the opportunity to conduct cutting-edge research with esteemed faculty.
The beautiful landscape: Upstate New York is home to rolling hills and beautiful scenery. Students who enjoy time spent outdoors will likely enjoy the countless opportunities for hiking, camping, and sports across all seasons.
The University at Buffalo is not for the faint of heart, though. Its rigorous academic programs mean students will have to study and apply themselves to succeed. Additionally, the harsh winters can be a deterrent for students wishing for warmer climates.
For those who are looking for opportunities to succeed in academics and challenge themselves the University at Buffalo is a great choice.
Is the University at Buffalo a Party School?
People go to college to enjoy themselves socially as well as succeed academically, and due to its sports programs and large campus, the University at Buffalo sometimes receives the reputation of being a party school.
Students looking for nightlife and exciting sports games will not be disappointed, and there are numerous opportunities to join Greek life if that is of interest to prospective students.
However, if the party scene at the University at Buffalo is not your thing, there are also many extracurricular options and ways to meet people with similar mindsets. The great thing about it being such a large campus is that you are sure to find your niche somewhere, whether that is at a party or through other recreational activities.
Another thing to keep in mind is Buffalo's proximity to major cities such as New York City and Toronto, making it a great option for students who want access to the big city lifestyle.
University at Buffalo School Rankings
When compared to other schools across the country, the University at Buffalo can certainly hold its own. The University at Buffalo currently boasts the following rankings:
#93 in all universities across the United States
#12 in universities in the state of New York
#38 in best public universities in the United States
With rankings like this, it is hard to deny that the University at Buffalo is a very reputable school. Additionally, it also boasts very strong programs in business management and psychology, drawing many students who wish to specialize or conduct research in these fields.
University at Buffalo Tuition
Cost is a major factor in determining whether you wish to attend a certain college, and fortunately, the University at Buffalo stands out as a very affordable option. Students from New York state should especially consider this school as it offers a discounted tuition rate for students with New York residency.
The current undergraduate tuition rates for the University at Buffalo are as follows:
New York state resident students can expect to pay around $5000 per semester.
Non-resident students can expect to pay around $15,000 per semester.
International students can expect to pay non-resident tuition as well as additional fees.
Keep in mind that these rates are just for undergraduates, and if you are pursuing a graduate program or a program in law, pharmacy, or medicine the fees may differ. However, regardless of what degree you are hoping to obtain, the University at Buffalo offers many resources to help finance tuition, such as student loans and scholarships.
Related Article: 425 Colleges Charging In-State Tuition for Out-of-State Applicants
Conclusion
With its esteemed academic programs and high quality of research, the University at Buffalo is a good university option, especially for students who are already residents of New York. Additionally, the beautiful landscape of upstate New York and its proximity to major cities such as New York City and Toronto also make it a popular choice.
If you are considering applying to the University at Buffalo, it may be a good idea to visit campus. The large university and vibrant campus may be best experienced in person and a visit can help you decide if this school has that certain wow factor you are looking for.
Although not every university is perfect for everyone, the University at Buffalo has a long tradition of academic success and can offer students many resources that can contribute to personal and academic growth.

Disclaimer: The views and opinions expressed in this article are those of the authors and do not necessarily represent those of the College Reality Check.