Getting Into the University of Alberta: Guide for US Students
Attending the University of Alberta (U of A or UAlberta) allows you to have access to various research-based undergraduate programs. It also helps you to take global career paths after graduation with the help of its international reputation. However, the public research university is one of the most selective institutions in Alberta and all of Canada, too.
Having admission to the University of Alberta begins with the creation of a UAlberta Launchpad account, which serves as the school's very own application portal. U of A is a moderately selective school with an acceptance rate of 58%. Listing two programs can help increase one's admissions chances.
Continue reading if your college list bears the name of the University of Alberta.
This post is all about some of the most important things you need to know as a high school student in the US who is considering earning a degree at the prestigious institution attracting students from over 150 countries.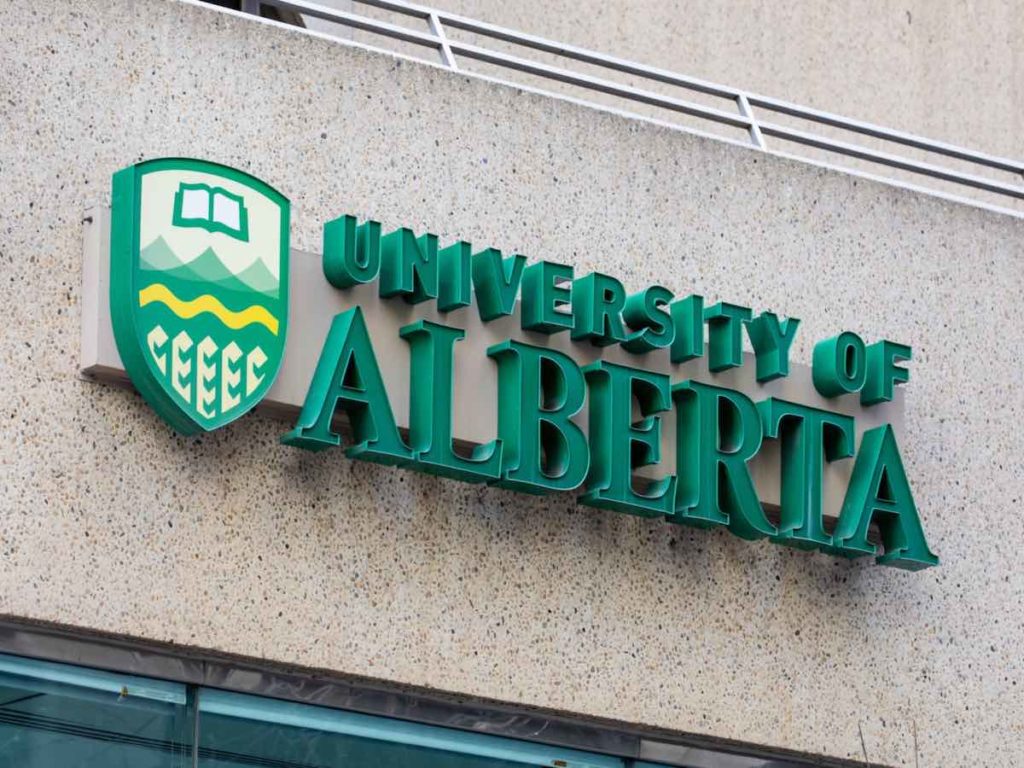 What is the University of Alberta Best Known For?
The University of Alberta is primarily known for being a world-class university. It also offers a handful of programs that no other Canadian institution of higher education offers, including land reclamation and undergraduate paleontology. U of A has five campuses and has a total of more than 40,000 students.
It's not just in Alberta and Canada that the University of Alberta is popular — many students from across the globe who wish to study abroad put it on their college list.
Currently, over 20% of the school's entire population consists of international students.
More than 100 of UAlberta's almost 500 buildings across its five campuses are research facilities, which is why it's known for having very high research activity. This makes the institution conducive for professors and graduate students who need to conduct intensive research as well as undergraduate students who wish to partake in some of them.
Some of the research facilities on its campus are:
Alberta Poultry Research Centre
Alberta Transplant Institute
Canadian VIGOUR Centre
Cardiovascular Research Centre
Glen Sather University of Alberta Sports Medicine Clinic
Institute for Continuing Care Education and Research
Institute of Health Economics
Neuroscience and Mental Health Institute
Rehabilitation Research Centre
Technology Commercialization Centre
Theoretical Physics Institute
Western Canadian Centre for Deaf Studies
Women and Children's Health Research Institute
At the University of Alberta, incoming first-year, first-time students can choose from more than 200 majors spread across various disciplines ranging from arts, business, engineering to healthcare.
Some of the most popular and highly ranked majors at the public research universities include:
Agricultural sciences
Automation and control
Business administration
Chemical engineering
Chemistry
Civil engineering
Clinical medicine
Earth sciences
Ecology
Environmental science and engineering
Food science and technology
Geography
Hospitality and tourism management
Instruments science and technology
Library and information science
Management
Mining and mineral engineering
Nursing
Telecommunication engineering
Veterinary sciences
Is the University of Alberta a Top University?
The University of Alberta is #110 in QS World University Rankings 2023. It was #126 the previous year, climbing up 16 spots. Meanwhile, U of A is #135 in Best Global Universities and #5 in Best Global Universities in Canada by US News. The popular college ranker has also ranked many of the school's top programs.
Prestigious universities are considered such because of their high academic standards. Because of this, attending them can make it so much easier for top-performing students to fulfill their academic as well as professional goals.
If you want nothing but the best, you can rest assured that the University of Alberta makes for a great choice.
When checking out rankings of the finest colleges and universities in Canada, chances are that you will run into UAlberta each and every time. Sometimes it spearheads the list, while other times it's one of the leaders. In any case, the fact remains that the institution is consistently recognized by many college ranking sites as one of the tops.
U of A also takes pride that, besides itself, many of its programs are highly ranked, too, by some of the most reputable college ranking sites all over the planet.
For instance, its chemical engineering program is ranked #1 in Canada by both QS World University Rankings and National Taiwan University. On the other hand, its environmental science and engineering program is ranked by the Academic Ranking of World Universities as #1 in Canada and #10 in the world.
Besides academics, the University of Alberta also shines in athletics. As a matter of fact, as of this writing, the school has a total of 78 national tiles, making it the third Canadian school with the most wins.
What is the Acceptance Rate at the University of Alberta?
Despite being one of the most well-known institutions of higher education all over the planet, the University of Alberta admits more than half of all applicants. With an acceptance rate of 58%, it's a moderately selective school. However, some U of A programs are competitive and have low acceptance rates.
It's not uncommon for many colleges and universities in Canada to be prestigious and still accept more or less half of all degree-seeking students, domestic and international alike, who like to attend them.
UAlberta is one of those, accepting almost 6 in 10 hopefuls.
Refrain from assuming that just because the school accepts more than half of all those who apply means that it's not as selective after all. One of the probable reasons for having a somewhat high acceptance rate is that most of the applicants are high-performing students who are well-aware that the Canadian institution has a rigorous screening process.
And speaking of which, the University of Alberta, just like a lot of four-year institutions in the US, has a holistic admissions process. Needless to say, its admissions officers take into account many things other than just the GPA.
In a few, we will talk about the GPA you need in order to get accepted to it — so keep reading!
According to U of A itself, however, having a competitive application does not guarantee an acceptance letter. When determining who gets in and who gets denied, admissions officers also have to consider available space. So, it's safe to assume that having an impressive application and applying early can help improve your admissions chances.
As mentioned earlier, some of the programs at the University of Alberta are so competitive that many applicants get rejected. For instance, there are some UAlberta master's programs with acceptance rates of below 5%.
Once you already have your own UAlberta Launchpad account, make sure that you choose two programs. This can help increase your chances of receiving an offer to enroll — just in case your application isn't competitive enough for your first choice of program, there's a possibility that it may be good enough for your second choice.
What GPA Do You Need to Get Into the University of Alberta?
According to the University of Alberta itself, high school students must have an average high school grade of 70% in order for their applications to be considered for evaluation. The public research university recalculates high school grades after deadline and wants to see a GPA of not less than 2.0.
In the US, it's not unlikely for many colleges and universities, including some of the most elite ones like the Ivy Leagues and those with Ivy-like statuses, to have no minimum GPA requirement published for applicants to meet.
But we all know that they want to see GPAs that are as close to 4.0 as possible.
U of A, on the other hand, tells outright that students who are interested in applying should have an average high school grade of 70% on a 50% passing scale. When it's time for the institution's admissions officers to review applications received on or before the deadline, the grades are recalculated.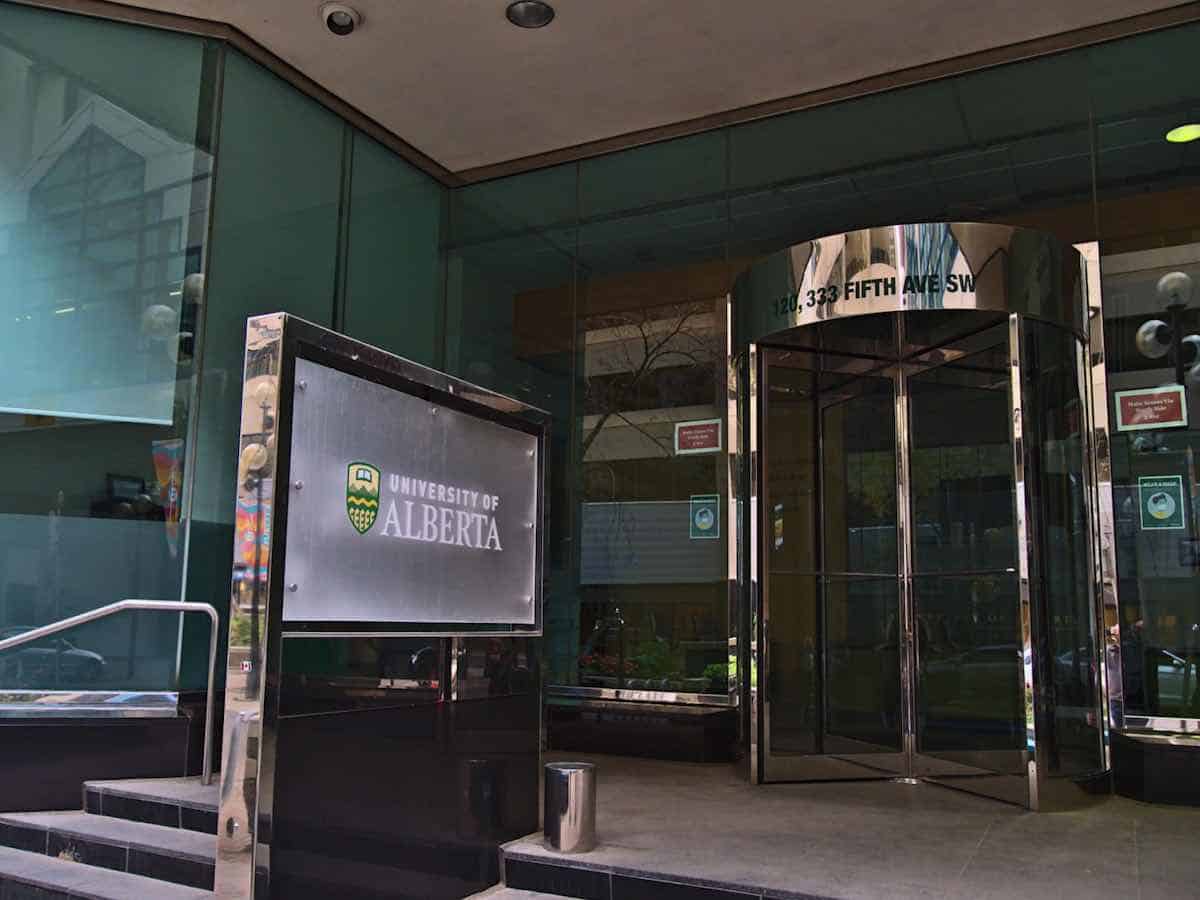 The well-known Canadian university specifically wants to see a grade of at least 70% on all five senior-level (or equivalent) high school subjects required by the programs applicants, domestic and international alike, are interested in.
For instance, those who wish to enroll in an engineering program should have taken the following:
Calculus
Chemistry
English
Math
Physics
Like some institutions of higher education not only in Canada but also elsewhere on the planet, the University of Alberta allows applicants to use their AP coursework in order to be eligible to apply if their respective high schools do not offer some of the prerequisite subjects.
It's important to note, however, that this is only possible when applying to certain U of A programs. Some of them include professional ones such as pharmacy, radiation therapy and medical laboratory science.
How Much Does It Cost to Attend the University of Alberta?
For the academic year 2022 to 2023, tuition costs at the University of Alberta for international students vary depending on the program. Typically, they range from Can$ $27,540.00 to Can$91,046.64. To help bring down the cost of attendance (COA), U of A offers millions of dollars in awards and scholarships a year.
About 1 in 5 first-time, first-year international students attending the University of Alberta receives some form of aid. As a matter of fact, many could be going to the school without having to apply for scholarships.
To help students estimate the COA better, the University of Alberta has a cost calculator on its website.
Using the tool is divided into four steps: indicating you're an international student, selecting the faculty and program you are interested in, choosing whether you are planning on living on- or off-campus, and prompting to estimate the COA. Besides the tuition costs, you will also be provided with a breakdown of the non-tuition costs.
In order to give you an idea of how much it will cost you to attend UAlberta for a year, here's what your expenditures would look like if you enrolled in environmental studies and lived on-campus:
| | |
| --- | --- |
| EXPENSES | COST |
| Tuition fee | Can$30,090.00 |
| Athletics and Recreation | Can$185.80 |
| Books, Supplies and Instruments | Can$1,750.00 |
| PAW Centre Fee | Can$58.00 |
| Residence | Can$15,689.00 |
| Student Academic Support | Can$524.32 |
| Student Health and Wellness | Can$129.36 |
| Students' Union Dedicated Fees | Can$157.80 |
| Students' Union Dental Plan | Can$155.52 |
| Students' Union Health Plan | Can$159.48 |
| Students' Union Membership Fees | Can$112.52 |
| U-Pass | Can$360.00 |
| TOTAL | Can$49,371.80 |
Admission-based scholarships — you will automatically be considered for them when you apply to U of A.
Your eligibility for one of them will be based on your average high school grade upon receiving an offer from the institution to enroll. And if you qualify, the school itself will get in touch with you to relay the good news. You can receive anywhere from up to Can$5,000 to up to Can$6,000, depending on the program. Some examples include:
International Admission Scholarship
Gold Standard Scholarship
Regional Excellence Scholarship
There are also scholarships available for international students attending UAlberta where application is needed.
Attendees who wish to know which one of them they may be eligible for need to fill out and submit only one form — the school will match them with the right scholarship based on factors such as grades, interests and others.
How Do International Students Apply to the University of Alberta?
Students who are interested in attending the University of Alberta apply through the public research university's online portal. This is true for those who reside in Alberta or Canada or elsewhere on the planet. Aspirants must create their own UAlberta Launchpad accounts to be able to apply.
It's not uncommon for a lot of colleges and universities to use the same application platforms.
Many US institutions of higher education, for instance, use the Common App and Coalition App. On the other hand, all Ontario schools use the Ontario Universities' Application Centre (OUAC) system.
Domestic and international students who like to earn a degree in Alberta must head to the websites of the schools they wish to attend in order to apply. At the University of Alberta, you will have to pay a visit the Undergraduate Admissions page of its website where you need to register a UAlberta Launchpad account.
Before you are able to create an account necessary for applying to UAlberta, you will have to answer the following questions with either a yes or no beforehand:
Are you logging in to review and/or continue a current application for admission?
Are you a previous or continuing University of Alberta student?
Are you studying or have completed any education in Alberta?
Are you applying to a professional program in the Faculty of Medicine and Dentistry, Faculty of Pharmacy and Pharmaceutical Sciences or the Faculty of Law?
After you have answered each one, you will then be asked to provide your email address, first name, last name and birthdate. Once you already have UAlberta Launchpad account, you can start applying to U of A.
It's through your UAlberta Launchpad account that you will submit your high school transcript and other documents, the kinds of which can vary from one program to the next. Upon selecting the degree program you are interested in, the UAlberta Launchpad will generate a checklist of things to submit.
Most undergraduate programs at U of A have an application deadline of March 1.
Does the University of Alberta Give Credit for AP Exams?
Like many colleges and universities in the US, the University of Alberta gives college credits for AP courses and exams taken in high school. In addition, the Canadian institution also allows AP coursework to be used for meeting program-specific prerequisites in order for undergraduate applicants to be eligible for them.
Taking AP classes in high school can help make your application more competitive, thus increasing your chances of gaining admission to selective institutions such as U of A.
But it's not just an acceptance letter that you may get from the school but also college credits.
Refrain from assuming, however, that just because you worked on some AP courses before means that you will automatically be able to bypass certain college courses. According to UAlberta itself, your AP exams should have a final grade of 4 or higher for you to earn college credits.
Besides obtaining college credit, you may also use your AP courses in order to meet the prerequisites for some programs, such as pharmacy, radiation therapy, medical laboratory science and other professional ones.
Your AP exam grades will be converted into their equivalent 4-point GPA scale in order to have your average high school grade obtained — an AP exam grade of 5 equals 4.0, while an AP exam grade of 4 equals 3.7.
Just Before You Apply to the University of Alberta
A lot of high schoolers from the US and many other countries think of applying to the University of Alberta. Unfortunately, because it's a prestigious institution with a rigorous admissions process, only a few get admitted per year. If becoming a part of the more than 20% of international students attending it is the goal, careful planning is important.
See to it that each high school subject of yours has a grade of more than 70%.
The U of A also likes AP students, which is why you should consider taking challenging AP courses and getting high exam grades in them, too, in order to earn college credits or gain admission to a competitive professional program.

Disclaimer: The views and opinions expressed in this article are those of the authors and do not necessarily represent those of the College Reality Check.