Is the University of Idaho a Good School?
As the primary research university in the state of Idaho and the leading institution in the Idaho Space Grant Consortium (ISGC), there is no denying that the University of Idaho (U of I or UIdaho) is worthy of occupying the top spot on your college list. But is it the best college for you simply by being one of the best public schools in the US?
The University of Idaho is a good school for college-bound teens who wish to apply to a highly ranked school with a rather high acceptance rate and a well-known name. UIdaho is also ideal for anyone who likes to complete one of the over 220 majors while enjoying a robust social and athletic life.
Here's a fact about U of I you might find exciting, especially if you are a fitness buff: the school has what's called the Student Recreation Center (SRC), an 80,000-square feet facility that includes an indoor track, multi-activity court, weight-training areas, a couple of full-sized gyms, and a 55-foot climbing tower — the tallest on any US campus!
In addition, some of the buildings at the institution, including the library and TLC (the primary classroom facility), are located uphill. Walking to them allows you to get your dose of cardio to stay fit and healthy.
The following are some quick stats on the University of Idaho you might want to know about:
Location: Moscow, Idaho
Founding date: 1889
Campus size: 810 acres
Campus type: Rural
School type: Conservative public land-grant research university
Reputation: Party school
Selectivity level: Somewhat selective
Number of majors: Over 220
Popular majors: Business, Computer Science, Design, Education, Engineering, Environmental Science, Psychology
Student body: 10,791 (as per Common Data Set 2020 to 2021)
Students per class: 2 to 9 in most classes
Student-to-faculty ratio: 16:1
Retention rate: 77%
Graduation rate: 58%
Athletic affiliation: NCAA Division I
Color: Silver and gold
Mascot: Joe Vandal
Number of varsity teams: 16
Sports: Basketball, cross country, football, golf, soccer, swimming and diving, tennis, track and field, volleyball
Can't wait to add the University of Idaho to your college list? Read on. Below, you will come across some of the most important matters, especially admissions-related ones, about the school.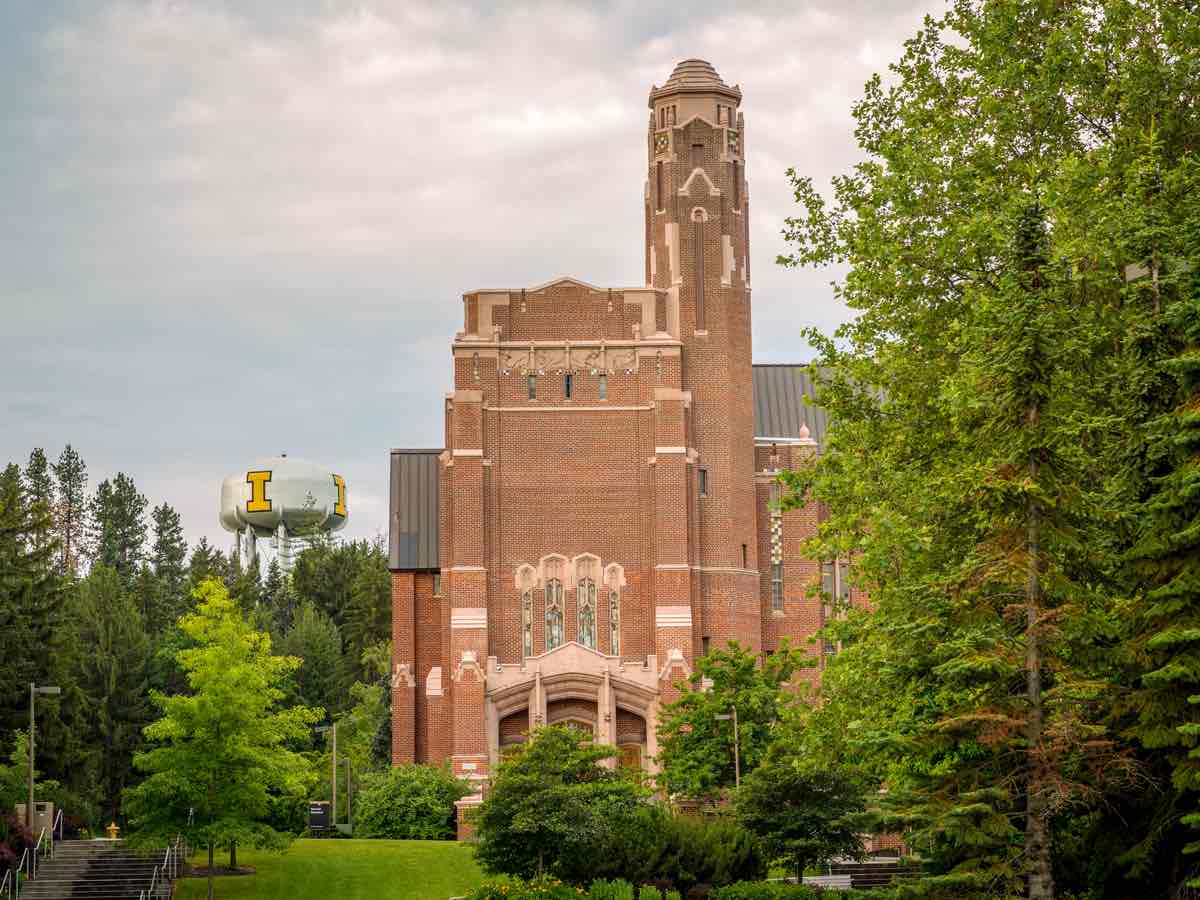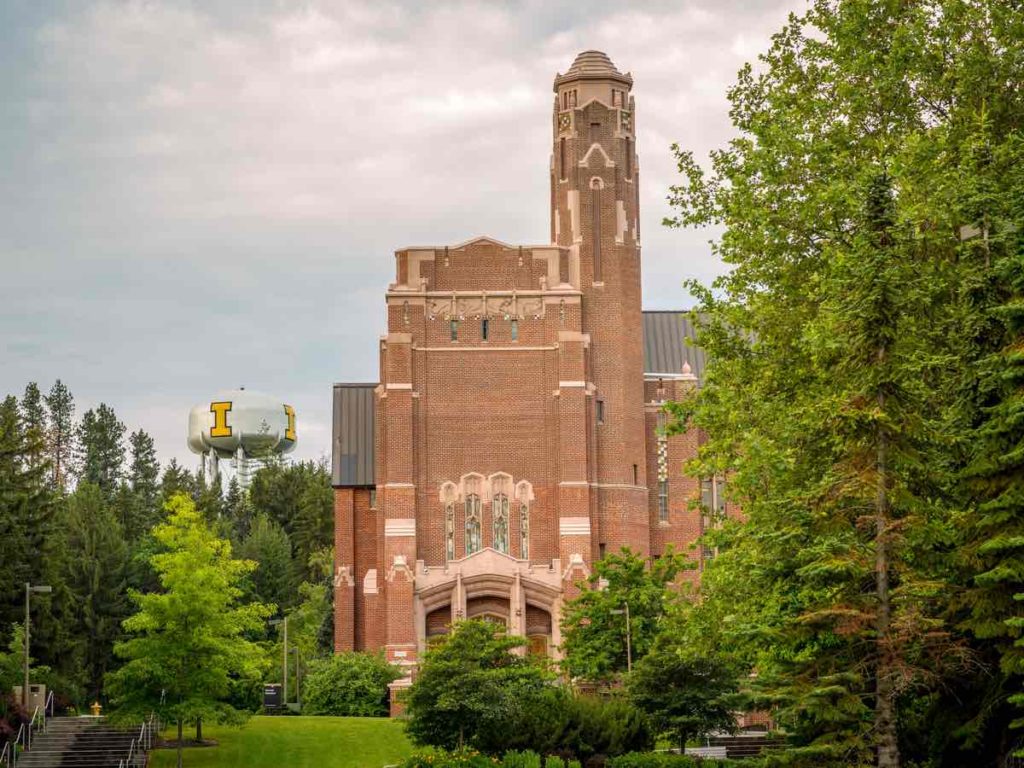 University of Idaho Rankings
The University of Idaho is #28 in Best Value Schools and #88 in Top Public Schools by US News. It is #1 in Best Colleges in Idaho and #103 in Top Public Universities in America by Niche. Meanwhile, UIdaho is #1 in both Best Colleges in Idaho and Best Value Colleges in Idaho by College Simply.
If you want to earn a degree from nothing but a highly ranked academic institution, then there is no question that a spot on your college list should be reserved for the University of Idaho.
U of I is highly rated by many college rankers in terms of academics, value and location.
Thinking about keeping your grades high and social life alive while earning a degree? Then you will be more than ecstatic to know that UIdaho is a party school. As a matter of fact, it is #1 in Top Party Schools in Idaho and #111 in Best Greek Life Colleges in America by Niche. Needless to say, as a U of I student, it's unlikely for you to be bored to tears.
Here are some other rankings of the school by different college rankers:
#6 in Most Conservative Colleges in Idaho (Niche)
#112 in Best Colleges for Veterans (US News)
#155 in Best Public Colleges in the US (College Simply)
#179 in National Universities (US News)
#199 in Public Colleges (Forbes)
#258 in Best College Campuses in America (Niche)
Acceptance Rate at the University of Idaho
The acceptance rate at the University of Idaho is 78%. Because a great majority of students who apply become admits, the school is somewhat selective. The acceptance rates for in-state and out-of-state students are most likely the same since state residency is not an admissions factor at U of I.
Despite being arguably the most popular academic institution in the Gem State, it's a bit easy to gain admission into the University of Idaho because of its relatively high acceptance rate.
In Idaho, as of this writing, there are only 15 colleges and universities. Most of them have 100% acceptance rates. And it's because of this why the acceptance rate of UIdaho is considered one of the lowest among the handful of four-year institutions located in the state. Just check out the table below:
| | | |
| --- | --- | --- |
| UNIVERSITY | LOCATION | ACCEPTANCE RATE |
| College of Idaho | Caldwell | 49% |
| Boise State University | Boise | 77% |
| University of Idaho | Moscow | 78% |
| Northwest Nazarene University | Nampa | 86% |
| Boise Bible College | Boise | 95% |
| Brigham Young University – Idaho | Rexburg | 96% |
| Eastern Idaho Technical College | Idaho Falls | 100% |
| Idaho State University | Pocatello | 100% |
| Lewis Clark State College | Lewiston | 100% |
| North Idaho College | Coeur d'Alene | 100% |
| College of Southern Idaho | Twin Falls | 100% |
| University of Phoenix – Idaho | Meridian | 100% |
| Brown Mackie College – Boise | Boise | 100% |
| Stevens Henager College | Boise | 100% |
| Broadview University | Meridian | 100% |
The selectivity levels of institutions for higher education in Idaho range from moderately selective to non-selective. So, your chances of getting into U of I or any other school in the state are anywhere from good, high to guaranteed.
Does the University of Idaho Offer Early Decision?
The University of Idaho does not offer Early Decision. As a matter of fact, the school does not offer any early admission plan. UIdaho uses a rolling admissions process. This means that its admissions officers evaluate applications as they come. However, U of I has recommended application deadlines.
What's really nice about the University of Idaho is that it accepts applications at any given time. With no deadlines to beat, applying to this Moscow, Idaho-based school is not as stressful and exhausting.
Still, the school's admissions office have recommended submission dates for applicants to keep in mind:
| | |
| --- | --- |
| TERM | DEADLINE |
| Fall | 1-Feb |
| Spring | 1-Sep |
| Summer | Mid-May to February 1 |
Submitting applications before the deadlines above is especially beneficial for incoming first-year students who would like to get their hands on the most competitive financial aid packages available. That's because applications that meet the deadline, U of I itself says, will get full consideration for financial support or assistance.
GPA You Need to Get Into the University of Idaho
Based on the Common Data Set 2020 to 2021, the average high school GPA of students admitted into the University of Idaho is 3.44. The school automatically considers the applications of those whose GPAs range from 2.6 to 4.0. Those with lower high school GPAs must meet the required test score.
Some colleges and universities do not publish minimum GPA requirements for hopefuls. This means that, to some degree, you will have to guess your admissions chances based on your high school GPA.
The University of Idaho is different in that it admits your application will be considered if your GPA is 2.6 at least.
However, it doesn't mean that you should cross UIdaho off your list if your high school GPA is lower. That's because your application will still be evaluated by the admissions officers, provided that your SAT or ACT score is within the range recommended for the type of GPA you have. Here's the table:
| | | | |
| --- | --- | --- | --- |
| GPA RANGE | SAT READING + MATH | SAT EBRW + MATH | ACT COMPOSITE |
| 2.50 to 2.59 | 830 to 1600 | 910 to 1600 | 17 to 36 |
| 2.40 to 2.49 | 910 to 1600 | 990 to 1600 | 19 to 36 |
| 2.30 to 2.39 | 990 to 1600 | 1070 to 1600 | 21 to 36 |
| 2.20 to 2.29 | 1070 to 1600 | 1140 to 1600 | 23 to 36 |
And now, let's check out the percentage of applicants accepted into U of I and the range of their GPAs:
| | |
| --- | --- |
| GPA RANGE | PERCENT |
| 4 | 7.47% |
| 3.75 to 3.99 | 24.34% |
| 3.50 to 3.74 | 19.60% |
| 3.25 to 3.49 | 17.80% |
| 3.00 to 3.24 | 13.57% |
| 2.50 to 2.99 | 14.36% |
| 2.0 to 2.49 | 2.58% |
| 1.0 to 1.99 | 0.28% |
| Below 1.0 | 0.00% |
What's so nice about applying to the University of Idaho is that you will not be asked to get your hands on all sorts of documents and come up with an assortment of essays and short-answer questions, too.
That's because the majority of the academic and non-academic admissions factors many colleges and universities take into account are not considered by UIdaho's admissions officers.
Class rank, admissions essay, recommendation letter, extracurricular activities, volunteer work, demonstrated interest — the school does not care about any of these!
Only a couple of factors are role players in the admissions process: GPA and test scores.
While not having to submit many different things makes applying to the University of Idaho less stressful and tiring, it's a must for your high school grades and standardized test score to be able to wow the admissions officers. This is most especially true if you want to be part of the 78% of applicants admitted into U of I.
And since your GPA is one of the two factors considered, needless to say, you will have to submit your high school transcript or college transcript if you are applying as a transferee.
How Much Does It Cost to Attend the University of Idaho?
The total cost of attending the University of Idaho for one year, based on the academic year 2021 to 2022 rate, is $22,254 for in-state students and $41,490 for out-of-state students. The tuition and fees for Idaho residents cost $8,340. The amount more than triples for non-Idaho residents.
Because the out-of-state tuition and fees are considerably higher than those for in-state students, make sure that the perks of attending UIdaho if you live elsewhere outweigh the cost of attendance.
But the good news is you don't have to pay out-of-state rates if you live in a certain state.
That's because the University of Idaho offers the Western Undergraduate Exchange (WUE) scholarship program. Simply put, it keeps in-state tuition and fees from increasing more than three times. Instead, the amount increases by one and a half times only for first-year students residing in any of the following participating WUE states:
Alaska
Arizona
California
Colorado
Hawaii
Montana
Nevada
New Mexico
Oregon
South Dakota
Utah
Washington
Wyoming
Guam
The Commonwealth of the Northern Mariana Islands
Related Article: Colleges Charging In-State Tuition for Out-of-State Applicants
Just before you add U of I to your college list, check out the following breakdown of the estimated cost of attendance at the school for the academic year 2021 to 2022:
| | | | |
| --- | --- | --- | --- |
| EXPENSES | IN-STATE COSTS | OUT-OF-STATE COSTS | WUE RECIPIENT COSTS |
| Tuition and fees | $8,340 | $27,576 | $12,510 |
| Room and board | $9,610 | $9,610 | $9,610 |
| Books and supplies | $1,232 | $1,232 | $1,232 |
| Transportation | $1,148 | $1,148 | $1,148 |
| Miscellaneous | $1,924 | $1,924 | $1,924 |
| TOTAL | $22,254 | $41,490 | $26,424 |
How Much Do the University of Idaho Graduates Make?
Six years from the time they initially enrolled, the graduates of the University of Idaho make around $33,900 per year. Their annual earnings increased to around $46,900 from the moment that they attended UIdaho for the very first time. Alumni members tend to earn 37% higher than the national median.
It's not enough that you plan to get your diploma from a flagship school such as the U of I to boost your job market value and annual incomes, too, in the future. It's also a must that you opt for the right major.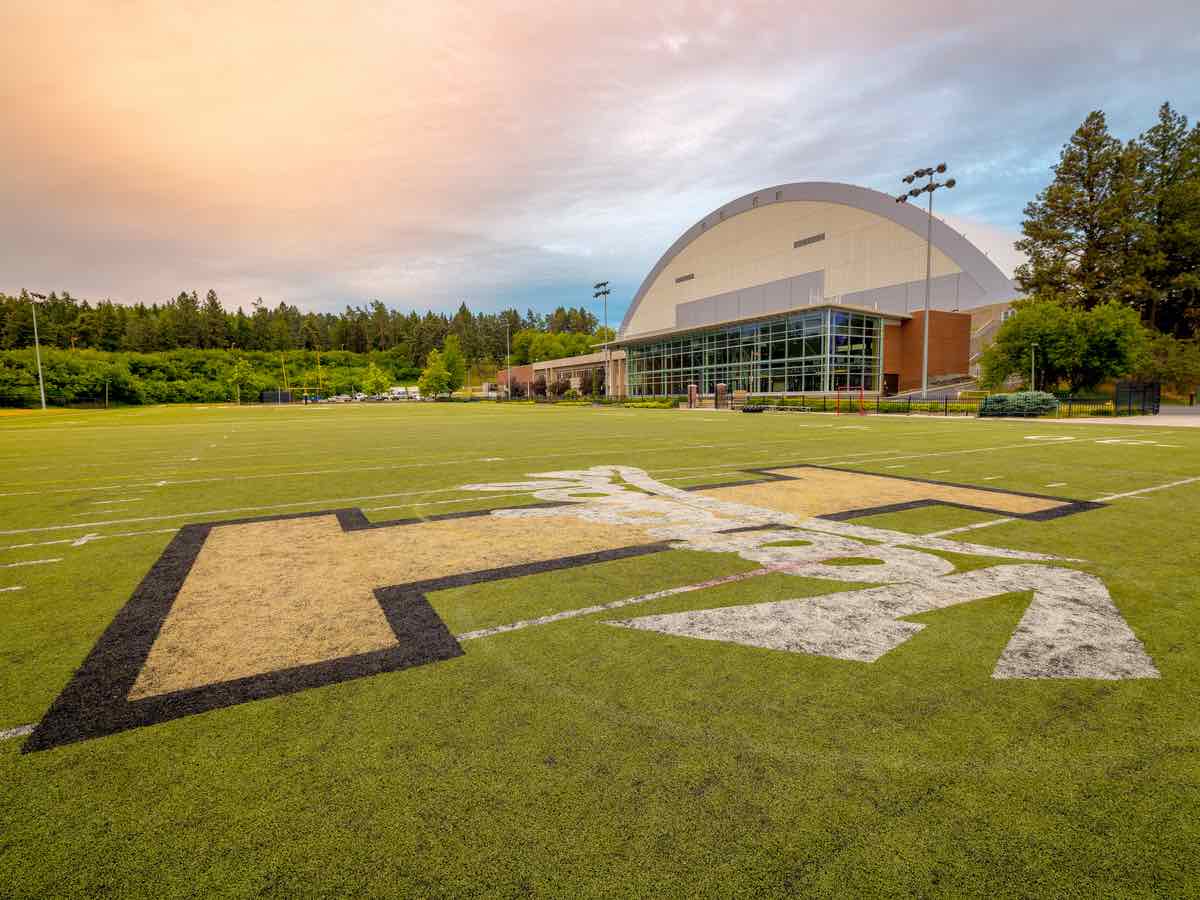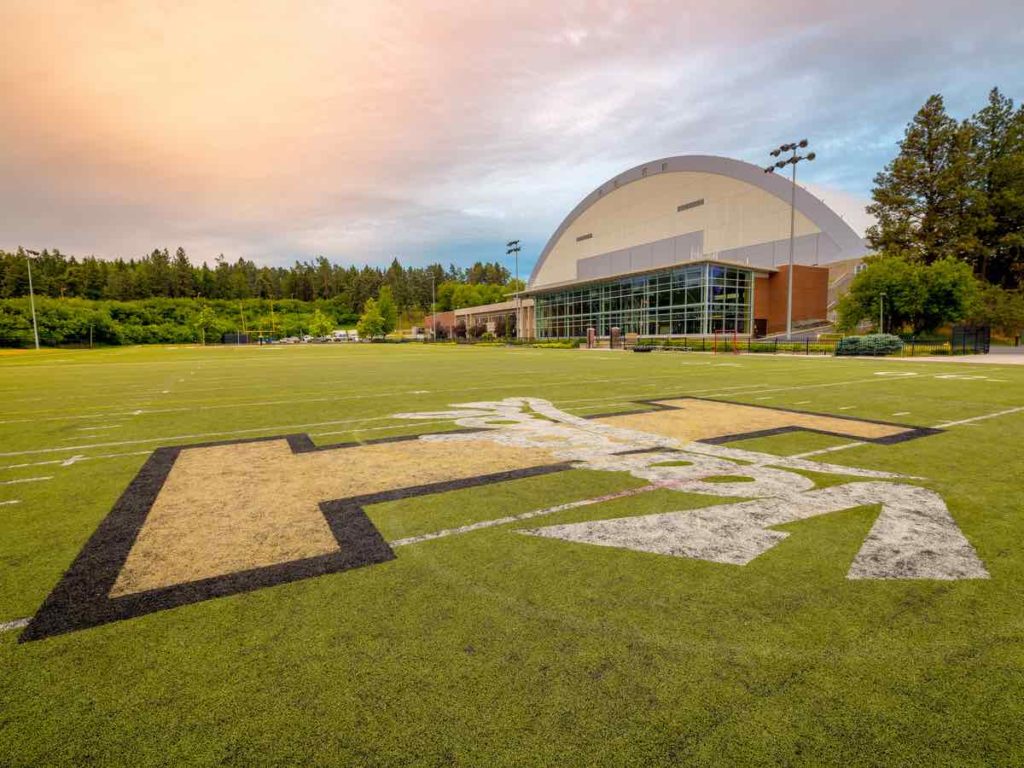 The major is one of the things that impact the amount of money that college graduates make per year. Other than that, geographical location, experience, skills, performance, industry and employer are factors, too. Needless to say, your paycheck can be influenced by many different things.
Here is a table showing the average initial annual earnings of UIdaho graduates based on major:
| | |
| --- | --- |
| MAJOR | YEARLY EARNINGS |
| Computer Science | $70,600 |
| Chemical Engineering | $69,100 |
| Electrical Engineering | $65,100 |
| Communications Engineering | $65,100 |
| Mechanical Engineering | $58,100 |
| Finance | $42,400 |
| Accounting | $37,400 |
| Marketing | $33,800 |
| Teacher Education | $32,500 |
| Advertising | $30,600 |
| Public Relations | $30,600 |
| Physical Education | $28,300 |
| Sociology | $28,100 |
| Liberal Arts | $27,900 |
| Humanities | $27,900 |
| Political Science | $26,100 |
| Family Studies | $25,100 |
| Biology | $23,800 |
| Fine Arts | $17,900 |
Which Famous People Went to the University of Idaho?
Many of those whom the University of Idaho once accepted went on to become governors, congressmen and senators. There are also those who ended up as scientists, inventors, astronauts, businessmen and authors. Some who used to go to U of I entered the world of professional sports and show business.
Besides the school itself, many UIdaho former students are popular, too. Some of them earned their degrees from the institution, while others attended it for a few terms or years.
See which of the following U of I alumni members or ex-attendees you can recognize:
Sarah Palin – Author, commentator and TV personality who served as the 9th governor of Alaska
Brad Little – Serving as the 33rd governor of Idaho since 2019
Phil Batt – Served as the 29th governor of Idaho (1995 to 1999)
Dirk Kempthorne – Served as the 49th US Secretary of the Interior under President George W. Bush
James A. McClure – Served as a Republican in the US Senate for three terms
Bill Sali – Former member of the US House of Representatives, representing Idaho's 1st congressional district
James Risch – Junior US Senator from Idaho since 2009
Steve Symms – Former congressman (four terms) and US Senator representing Idaho (two terms)
James F. Amos – Served as the 35th Commandant of the Marine Corps
Mark Felt – Worked for the NBI from 1942 to 1973
Philip Habib – Diplomat who had a 30-year career as a US foreign-service officer
Guy McPherson – Scientist known for coming up with Near-Term Human Extinction (NTHE)
E.E. Smith – Science-fiction author and food engineer who specialized in donut and pastry mixes
Jeffrey Ashby – NASA astronaut who is a veteran of three Space Shuttle missions
William Agee – Former chairman, president and CEO of Morrison-Knudsen
Kristin Armstrong – Considered the most decorated US women's cyclist of all time
Tom Cable – Former professional football player who is now an offensive line coach in the NFL
John Friesz – Former professional football player who played in the NFL for four teams
Dan O'Brien – Former decathlete and Olympic gold medalist
Claude King – Country music singer and songwriter known for his 1960s hit, Wolverton Mountain
Bill Fagerbakke – The voice of Patrick Star in the animated series SpongeBob SquarePants
Just Before You Apply to the University of Idaho
The University of Idaho is the top school not only among Idaho's public institutions but also in the entire Idaho Space Grant Consortium. It's plain to see that it would look great at the top of most students' college list.
Above, many important things you need to know about U of I, from some quick stats to the projected annual earnings of its graduates, were talked about. We also established that it's a great party school where not having enough blast and failing to become a well-rounded college student aren't a concern.
Feel free to use the pieces of information above when deciding whether or not you should choose to go to UIdaho should its admissions office send you an acceptance letter.

Disclaimer: The views and opinions expressed in this article are those of the authors and do not necessarily represent those of the College Reality Check.