Is the University of Kentucky a Good School?
The University of Kentucky (UK or U of K) is a public research university that's located in Lexington, Kentucky.
Founded in 1856 and formerly referred to as the Agricultural and Mechanical College of Kentucky, it's the largest degree-granting institution in the state in terms of enrollment — it has a total of 30,390 students, 72% of which are undergraduates.
Known for its liberal arts, engineering, and medical schools, the University of Kentucky offers more than 110 majors, some of the most popular of which include communications, marketing, business, and nursing.
US News ranks the institution #137 among National Universities.
At UK, tuition and fees cost $12,859 for in-state students and $32,276 for out-of-state students.
About to add the University of Kentucky to your college list?
Below, I will talk about some of the most important matters you need to know about attending this school, including student life and extracurricular activities so that you can make a more informed choice.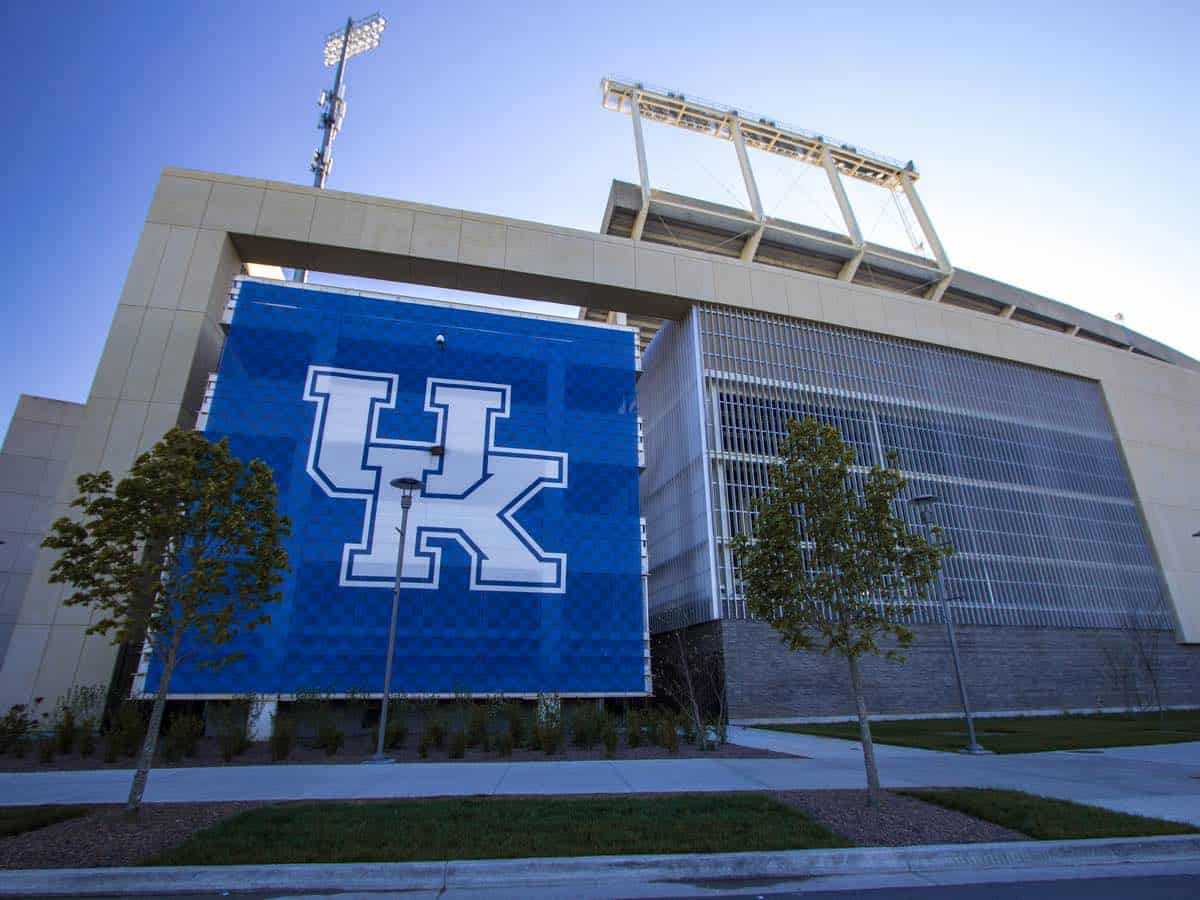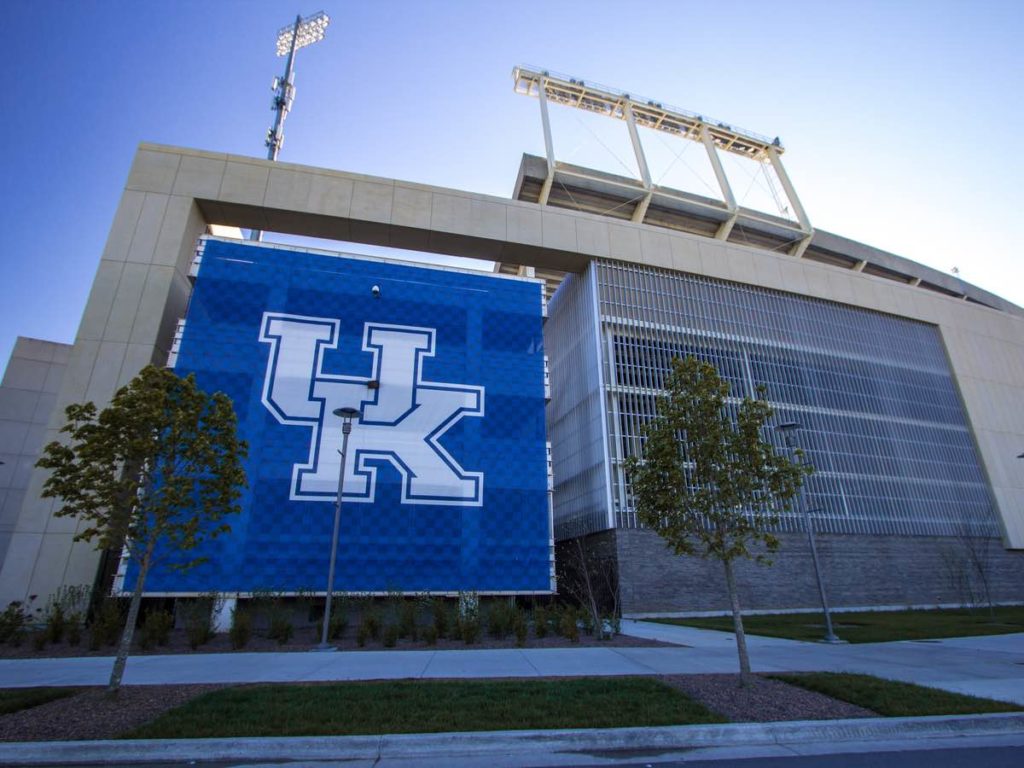 What Makes the University of Kentucky a Good School
The University of Kentucky could be a great experience for a number of students. The unique dynamics and culture of the university could check the boxes of many individuals in the pursuit of higher education.
When considering the University of Kentucky as a prospect for furthering your education, there are a few things that you need to know to make a well-rounded, fact-based decision.
Rankings
Tuition
Student Life
Extracurriculars
University of Kentucky Rankings
University of Kentucky (UK) has a number of high rankings when it comes to education. Depending on the program that you want to enter into and ultimately get your degree, the UK may be the school for you.
Keep in mind that each ranking is based on a specific degree program within the school.
If you're wanting to pursue a career in education, medicine, business or public policy the rankings for the University of Kentucky are some of the top in the nation.
#1 for the College of Arts & Sciences, Department of Hispanic Studies
#3 for the College of Arts & Sciences, Ph.D. in Clinical Psychology
#4 for the Martin School of Public Policy & Administration/ College of Communication & Information
#5 for the Gatton College of Business & Economics
Tuition Costs (In-state/Out-of-state)
One of the biggest deciding factors for any prospective student is whether or not they can afford to attend.
There are scholarships, grants, and financial aid that can assist a great number of students if they decide to apply.
If you don't qualify for assistance but you still want to attend a school, it's important to know what your financial responsibility will be.
University of Kentucky's in-state tuition is 50% higher than the national average when it comes to public 4-year tuition at $12,859.
It doesn't rank in the affordable out-of-state tuition costs either.
Out-of-state tuition costs for UK land at $32,276.
You also want to include other costs like room and board.
On-campus accommodations will run you $13,210, off-campus accommodations will be slightly less at $11,434.
So, for just tuition and housing, you're looking at anywhere between $42,114-$43,890 for out-of-state students.
Keep in mind that none of these numbers include other costs like textbooks, school supplies, transportation, school and activity fees.
Related Article: 425 Colleges Charging In-State Tuition for Out-of-State Applicants
Student Life
Considering that you will be spending a majority of your time over the next two to four years at a college or university campus, you want to be sure the institution you plan on attending has a rich and enjoyable campus life.
One in which you can find your niche and experience your college years to the fullest extent.
The University of Kentucky ranks #96 of 1,612 in 'Colleges with the Best Student Life in America.' They boast of 100+ social events at any given time, and an array of resource groups for lgbtqia+, disabilities, veterans, and more.
They've received excellent reviews from current and/or former students on their on-campus accommodations and quality of food.
Is Kentucky a Party School
Though the University of Kentucky does not rank too high up on the list of top party colleges in the nation, they still fall at a respectable ranking of #78 out of 1,612.
As far as the state of Kentucky is concerned, they are first in this category.
A Greek life at UK is ranked #86 of 824.
Extracurriculars
An important part of campus life is the extracurriculars offered at the university. This includes clubs, student organizations, greek community, and athletics.
This facet of the college experience allows a student to explore their interests further or add to their existing degree program. For some, it can be the driving force for having selected a school in the first place.
This is true most of all when it comes to athletics. The University of Kentucky has a men's basketball program ranking #10 in the nation as of the 2021-2022 preseason.
What Is University of Kentucky Known For
They have won 13 NAACP team national championships. University of Kentucky football doesn't fall too far behind at #23 in college football playoff rankings.
The University of Kentucky offers over 600 student organizations from academic interest to fine arts to student government. With that amount of clubs to choose from, you would be hard-pressed not to find an avenue for your interests or further education.
Is UK a Good School
The University of Kentucky ranks high in many academic categories, as well as extracurriculars. Being a state university they are a preferable choice for in-state residents of Kentucky as well.
They offer an Honors program and the Lewis Honors College.
Now that you have a well-rounded review of the University of Kentucky, you can make a fact-based decision on your level of interest in the school.
This may drive you to do a bit more research into specific degree programs or student organizations or conduct a deep dive into the options for financial assistance to see what is plausible.
Perhaps the University of Kentucky was already on your radar, and the information provided helped to solidify your decision.

Disclaimer: The views and opinions expressed in this article are those of the authors and do not necessarily represent those of the College Reality Check.