Is the University of New Hampshire a Good School
The University of New Hampshire (UNH) is a public research university whose main campus is located in Durham, New Hampshire.
Originally established in Hanover in 1866 as the New Hampshire College of Agriculture and the Mechanic Arts, UNH moved to its current location in 1893.
It's ranked #137 in National Universities and #64 in Top Public Schools by US News.
Over 100 majors are available at the University of New Hampshire, some of the most popular of which include English, business, communications, psychology, political science and mechanical engineering.
UNH has 13,991 students, 82% of which are undergraduates, and its tuition and fees cost $19,024 (in-state) and $37,934 (out-of-state).
Continue reading this post if you want to know the University of New Hampshire further before you decide whether or not you should add this public institution to your college list.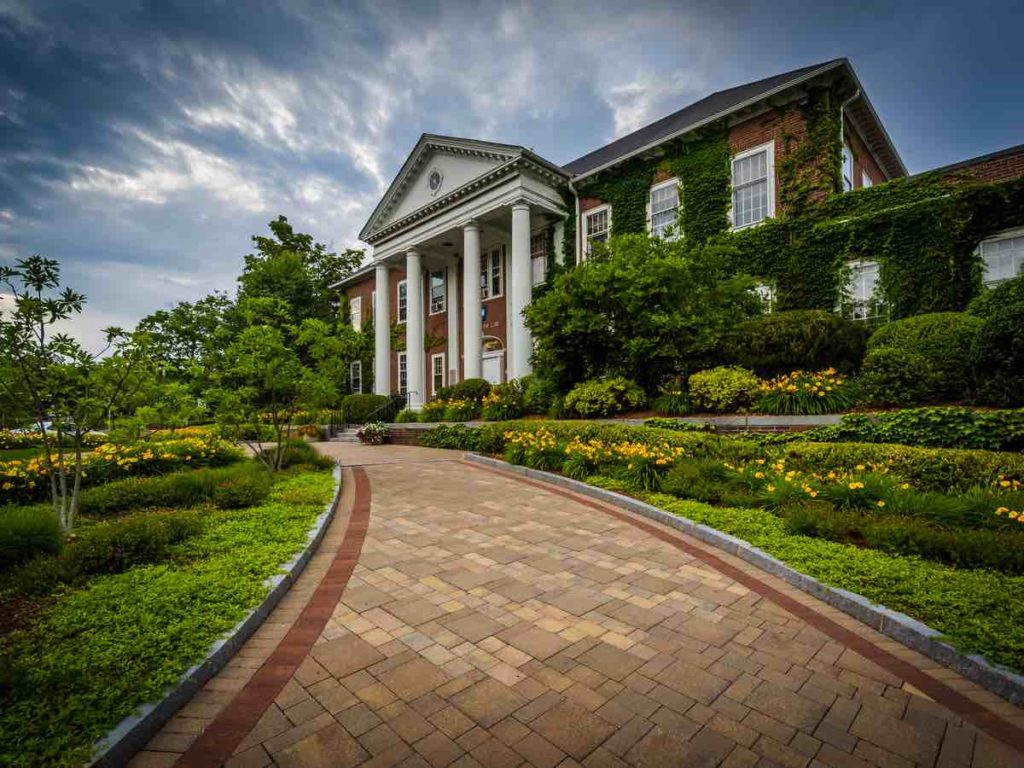 What Is University of New Hampshire Known For
Located in Durham, The University of New Hampshire is renowned as one of the best public universities in the nation. If you live in New Hampshire, it's undeniably a fantastic pick, but you might find reasons to enroll even if you are coming in from out of state.
What they presently specialize in is research.
From space to the environment to everything in between.
Some highlights are that it ranked 3rd in the country for Universities in Space Plasma Physics and 2nd in North America for Ecology Research.
What Programs Are Offered at University of New Hampshire
It is a big education provider that provides degrees in a wide range of subjects including over 2,000 courses and 100 majors. These include
The College of Engineering and Physical Sciences, featuring hands on research opportunities, courses in the fields of math, engineering, and data science, with undergrad, graduate and minor programs
The College of Health and Human Service, one of the top 50 Occupational Therapy Programs in the country, the number 1 Nursing Masters Program in Northern New England, and a 93% success rate of students finding employment
The UNH Franklin Pierce School of Law, ranked one of the top 100 law schools, number 1 best value law school featuring plenty of job programs and degrees, as well as certifications.
The University Honors Program, for the students who want to strive for the most distinguished experience, the Honors program features seminars, scholarships, leadership opportunities, and additional courses.
Those are just a few examples of the options available. No matter what your interests are or what you choose to study, you'll likely find a program well suited for your career path.
Is UNH a Good School
Because the institution is a public flagship in its state, it benefits individuals who live there. This university is ideal for those who want to study in a smaller setting, without compromising the huge university experience.
There are now a large number of students enrolled, approximately 15,298 on their main campus.
UNH is a party school with bars and a number of restaurants close to campus, being relatively close to landmarks like the beach, mountains, and the city of Boston.
The cost of attending this university might range from $34,830 for in-state students and $52,170 for out-of-state students.
Compared to other Universities in the state, like Southern University of New Hampshire, this school is more expensive but offers aid.
There is additional financial support available. 88% of students receive first year aid, and an average of $12.4k in scholarship funds are awarded. This institution accepts financial aid in the form of scholarships, as well as grants like the FAFSA.
The Biggest Advantages
It's simple to see why so many students choose this institution, from the prestigious research programs to the wide diversity in subjects and courses. The University features an acceptance rate of 84%, with the SAT range as 1070/1270 and the ACT range of 22/28.
This university's campus life is booming, with numerous community events, arts and athletics activities, and restaurants both on and off campus.
Currently, there are 12,101 undergraduate students. There are nearly 200 student clubs and organizations on campus, as well as three major dining halls and more than 30 apartments.
Whether you live in New Hampshire and want to stay local, or you're from another state and want to relocate, this university could be just what you're looking for.
How Does it Stack Up Against Other Universities?
This institution offers distinct benefits, including its distinct programs and learning initiatives.
This university is well-known for its superb research laboratories and a wide range of student activities.
When compared to other alternatives in the state, it has a higher graduation rate, 76%, compared to Southern New Hampshire University's 61%, and a greater percentage of students getting financial help, at 85% vs. 71%.
This has persuaded many people to pick this college because it is an all around excellent option regardless of any specific chosen field.
If you're a student who chooses to specialize in research, you'll likely find yourself right at home at the University of New Hampshire.
This institution strives to give a high-quality education to all students, regardless of their specific reasons or circumstances. As a result, resources on degree programs and student inquiries are available via counselors.
New Hampshire University Ranking
Because the institution is a public flagship in its state, it benefits individuals who live there.
The New England Commission on Higher Education has recognized the University of New Hampshire as an accredited institution, and Money magazine placed it 117th out of 744 in its "Best Colleges For Your Money" report.
University of New Hampshire's US News ranking is #137 National Universities.
This university provides significant benefits over other educational institutions in the state. One of them is that if you enroll in this university, you will have access to a wide array of research facilities and a strong education.
The range of degree programs and special learning and research initiatives encourages students from all across the country to apply and join the University of New Hampshire's ranks.
As the scope of their programs and student body grow, they will no doubt continue to be a fantastic option for a long time to come.

Disclaimer: The views and opinions expressed in this article are those of the authors and do not necessarily represent those of the College Reality Check.