Is the University of South Dakota a Good School?
Choosing which universities to attend or apply to can be a daunting choice. If you are hoping to attend college in South Dakota, the University of South Dakota may be on your radar. There are many different colleges, each with its unique positives and negatives, and choosing the right one ultimately comes down to a consideration of academic opportunities, campus culture, and personal preferences.
The University of South Dakota can be a very good school, especially for in-state applicants who are eligible to receive a lower rate of tuition. As the flagship University of South Dakota, this institution offers an honors program, Its small class sizes, academic opportunities and low overall cost make it a great fit for students looking to save money and succeed academically.
There is no one-size-fits-all answer to deciding if a college is right for you, but the University of South Dakota boasts several attributes that make it a strong choice for many students. Keep reading to learn more about the University of South Dakota, including details on its academic strengths and campus culture.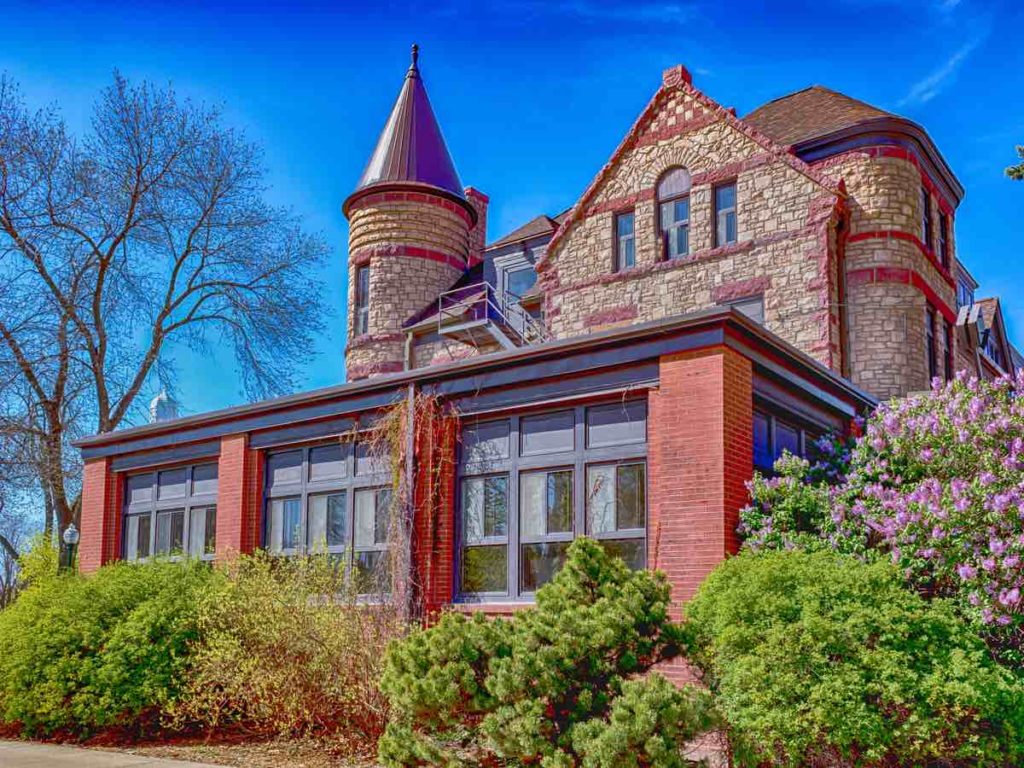 Should You Go to the University of South Dakota?
Located in Vermillion, South Dakota, this university is the oldest in the state and hosts students from around the country and world. This flagship university may be right for you for the following reasons:
In-state tuition: If you're a South Dakotan already, you will meet the criteria for in-state tuition, which is significantly less expensive than that for out-of-state and international students. You may also be eligible for certain scholarships which can save you a lot of money overall on your education.
Academic programs: The University of South Dakota is especially renowned for its strength in business, nursing, and the liberal arts. If you are interested in specializing in any of the above fields, you may find a path to success at this school. Additionally, it has an honors program that can provide further academic opportunities.
Small class sizes: The vast majority of classes at the University of South Dakota have fewer than 50 people, meaning that you will have the chance to get to know your fellow students and also make meaningful connections with your professors. You will not have to worry about getting lost in the crowd at this school.
Fun atmosphere: Vermillion is known as a college town, and those moving to this area will find it buzzing with the excitement from sporting events and other cultural happenings.
Knowledgeable faculty: The professors at the University of South Dakota are all highly knowledgeable and respected in their fields. You can expect that your classes will be led by experts who are there to help their students learn.
Objectively, the University of South Dakota is a good school that can help students succeed at a fraction of the cost of private universities. However, deciding if it is the school that you wish to attend will depend on many factors surrounding personal preference.
University of South Dakota Tuition
No matter how inexpensive the university is, it will still cost money.
However, the University of South Dakota's price tag makes it a welcoming choice for many students. In-state residents of South Dakota can expect to pay around $9,000 per undergraduate semester.
Minnesota residents get a special discounted rate of $9,900 each semester, and out-of-state students will pay around $12,000.
Keep in mind that these numbers are just for undergraduate tuition, and graduate programs such as medical school or law school may cost more. Also, the cost of tuition can be offset through financial aid and scholarships.
Related Article: 425 Colleges Charging In-State Tuition for Out-of-State Applicants
Is the University of South Dakota a Party School?
Because of its competitive athletics programs and college town vibes, many may wonder if the University of South Dakota is a party school. While there certainly is a party culture for students looking to take advantage of this, there are still plenty of opportunities to pursue other interests as well.
Many students participate in the following:
Student organizations
Club athletics
Hobbies
Philanthropy
Student employment
So, if you are not looking to party, do not avoid applying at the University of South Dakota. There are plenty of opportunities to pursue diverse interests and students can rest assured that on a large campus they will find a place that fits them.
School Rankings
The University of South Dakota can hold its own when measured up against other universities. In a survey by US News, the university attained these rankings:
#239 in national universities
#118 in all public schools nationwide
#312 in enabling social mobility among students
#148 in the country for its nursing program
With the thousands of universities across the country, these numbers make this university a good choice for many students.
How Does the University of South Dakota Compare to Other Schools?
The University of South Dakota is widely considered the best university in South Dakota. Those with the desire to stay in their home state for college may strongly wish to apply to this school alongside other popular South Dakota universities.
Additionally, the University of South Dakota is consistently ranked above other schools in the region, such as the University of North Dakota.
Conclusion
For those looking for a fun and inexpensive college experience surrounded by beautiful countryside, the University of South Dakota could be the right fit. This school boasts reputable academic programs and opportunities to excel in many fields and complements this with an unbeatable tuition rate.
Those considering attending the University of South Dakota may find it especially appealing if they are an in-state resident and are eligible for in-state tuition. However, regardless of where you are from, the diversity of experience at the University of South Dakota means you can probably find something about it to like.
If you are seriously considering applying to this university, you may wish to take a campus tour so you can experience the University of South Dakota firsthand. With a little research and investigation, you will soon know if this quality flagship school is a good school for you.

Disclaimer: The views and opinions expressed in this article are those of the authors and do not necessarily represent those of the College Reality Check.