How Many Miles is Too Much for a Used Car College Student?
According to a US News survey, almost 50% of all college students have cars on campus. If you want to be a part of the statistics but on a tight budget, getting a used vehicle is always an option. When shopping around, there is one very important matter to look into: the mileage of the used automobile.
Generally speaking, various car problems start to show up after the 100,000-mile mark. College students may still opt for a used vehicle with a mileage of over 100,000 miles, but 125,000 miles should be the ceiling. Factors such as the brand, history and current condition are also considerations.
You are here because you just realized that buying a used car is just as difficult as picking a college to attend.
Continue reading if you are thinking about driving on campus and to and from your hometown in a used car. This article will help you make the used vehicle-selection task go smooth-sailing.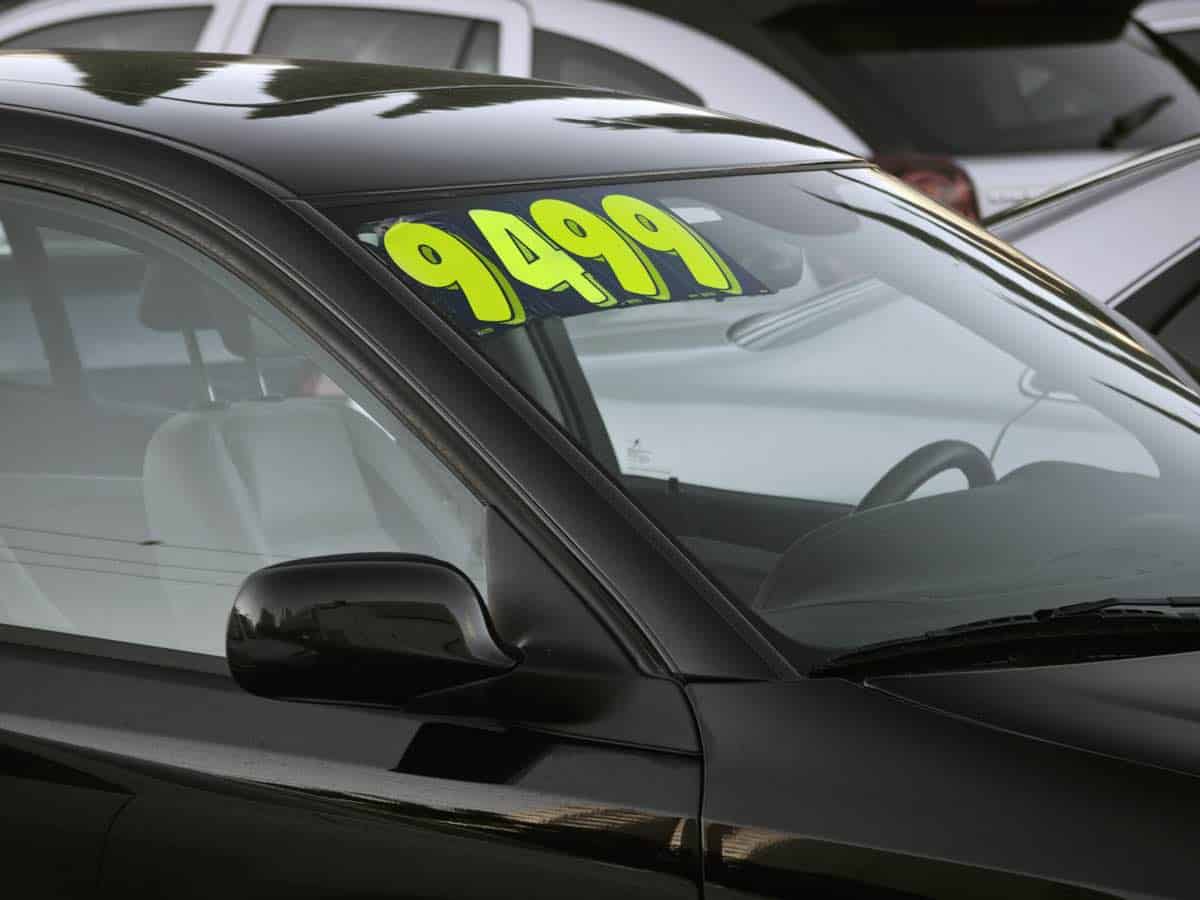 Things to Consider Together With Car Mileage
Besides the mileage, college students should also consider a few other things when buying a used car.
One of them is the type and brand of car as some automobiles are longer lasting than the rest. Another is the history of the vehicle. Various important considerations impact the price of a used car.
Cost of attendance, financial aid offered, ranking, acceptance rate, programs available, location — these are the things that can make the process of selecting a college to apply to and ultimately attend easier said than done.
It's for the same reason why buying a used car can be challenging — lots of things have to be considered.
Because it can take four to six years to earn a bachelor's degree, make sure that the used car you are eyeing can be of service for that long a time in order to save yourself from exorbitant maintenance and repairs or, worse, purchasing another used car before you are able to complete your academic program.
There is no denying that a used car's mileage is an important matter to take into account. However, it's just one of the many factors to consider, not the only one. Other things to bear in mind when shopping for a used auto include:
Brand
Generally speaking, the more reliable the brand, the better. There is no use in buying a used car with an acceptable mileage if not too many people trust it — you could wind up paying for endless repairs and scouring the entire city or the internet for extra parts that are now difficult to find.
History
Was it driven in a harsh environment?
Does it have an accident history?
Was it used recreationally or for money-making purposes?
Make sure that these questions are answered in order to have an idea of what sort of problems and which kinds of repairs you are likely to encounter as the used car ages further.
I use either Carfax or Autocheck when buying used cars.
Condition
A test drive is undeniably one of the most critical steps in determining whether or not you should buy the used automobile. On top of that, you should carefully inspect everything that needs to be examined — paint, rust damage, frame issues, tire condition, upholstery, under the hood, etc.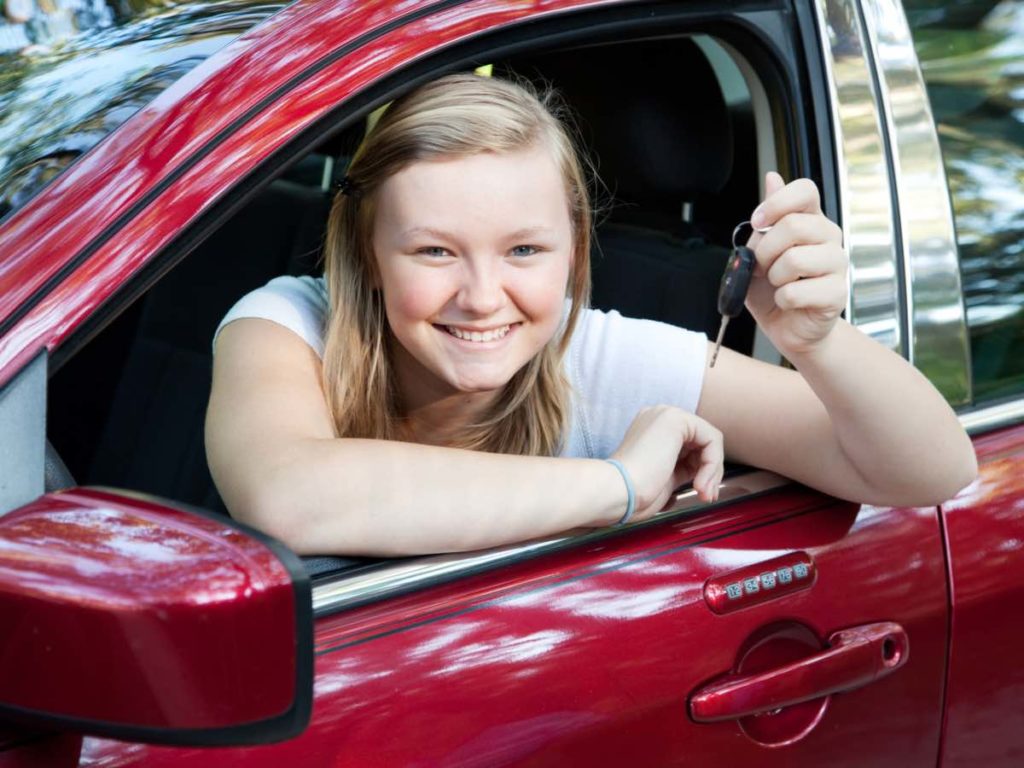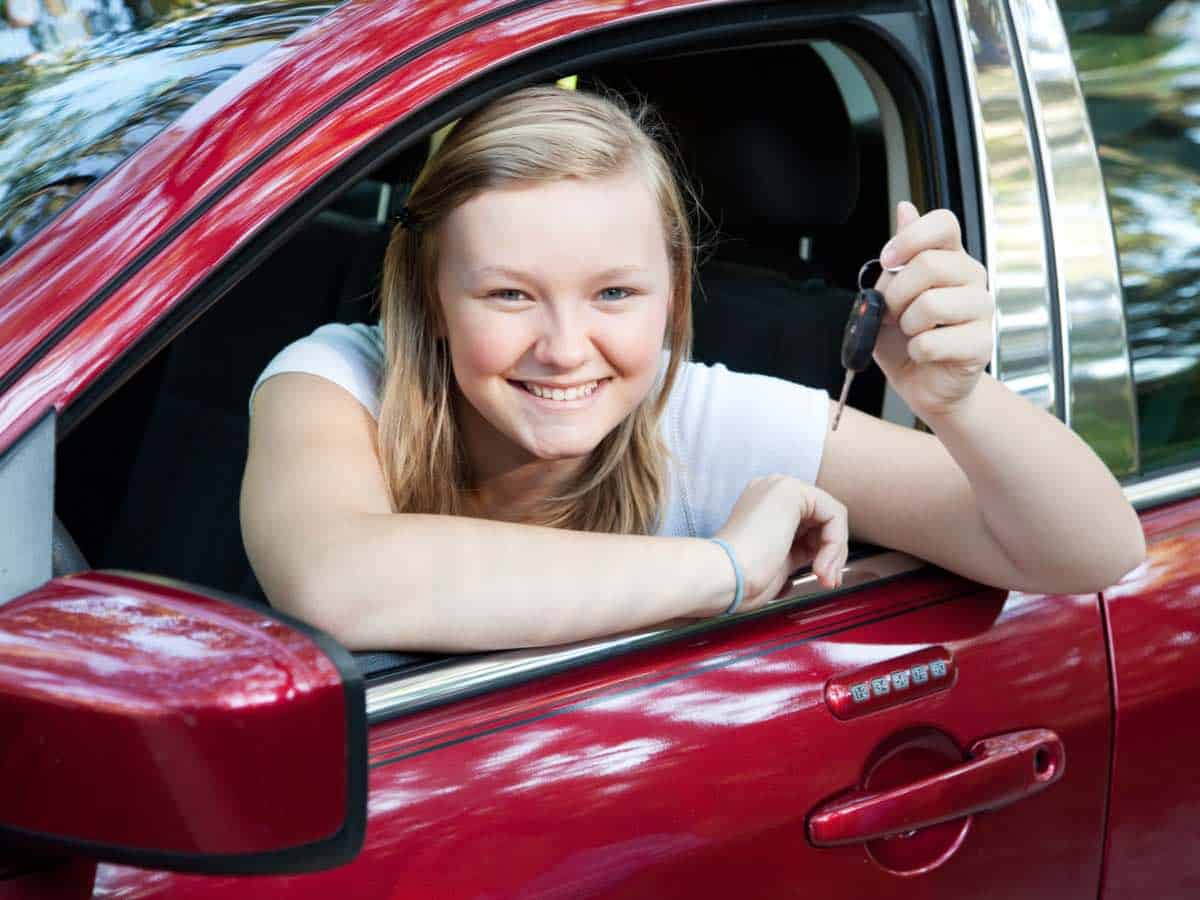 Older Car With Less Miles vs. Newer Car With More Miles: Which is Better?
Both the age of the car and the mileage are important factors for college students to consider when buying a used vehicle. Generally speaking, a newer auto with higher mileage is better than an older car with lower mileage because car parts, especially rubber ones, deteriorate with age regardless of the miles.
If you think that used cars with higher mileage are the ones that usually break down at a much faster rate, think again. The fact is that, in some instances, used vehicles with more miles can outlive the rest.
Did you know that the more you drive an automobile, the more protected its engine gets?
Self-lubrication is something that happens when a car is driven, which is a good thing because it helps increase the efficiency as well as the life expectancy of various rotating parts and equipment. Driving a car also helps burn unwanted carbon buildup, which is a major contributor to a long-lasting engine.
It's because of this why an older car with a lower mileage can be considered a red flag. This is especially true since various parts inevitably deteriorate after some time, whether the vehicle has a lot of or very few miles.
And speaking of which, fluid changes are far and few in between when an automobile isn't driven that much as car owners take a look at miles driven and not how long it was since the last visit to a car maintenance service center for a fluid change. It's important to change those fluids as, just like various car parts, they break down over time.
Needless to say, a newer car with more miles is usually the better choice than one with lower mileage, but with older age — it's less likely for you to regret your choice this way.
But then again, age and miles are not the only considerations when buying a used car. Like when choosing the college or university to attend, you should take into account many different factors for the best experience.
Leasing a Car vs. Buying a Used Car: Which is Better?
Both leasing a car and buying a used car allows college students to enjoy savings compared to buying a new car. Leasing a car is better than purchasing a used car in many ways, including lower initial out-of-pocket expenses and monthly payments. However, it involves higher premiums and constant payments.
For college students who are planning to use an automobile only until they earn a bachelor's degree, leasing a vehicle may be a better option than getting their hands on a used car.
No down payment — this is the very first perk of leasing a car that you get to experience.
While you will usually have to hand over the first month's payment together with a security deposit, acquisition fee and any other costs that may apply, the fact that there is no need to put a down payment helps make the initial out-of-pocket expenses of leasing a car friendlier to the budget than buying one that's already used.
Depreciation and maintenance are two things that you won't have to worry about when leasing a vehicle. But keep in mind that you might get charged extra for any wear and tear.
What's more, you get to drive a new car and even switch to a different one after a few years!
However, there are also a few downsides that come with leasing a car that you will probably not have to go through if you opt for a used car instead.
For one, you will pay more for car insurance and keep on shelling out cash for as long as you choose to drive the car. Making any changes or upgrades to the automobile is a complete no-no, too.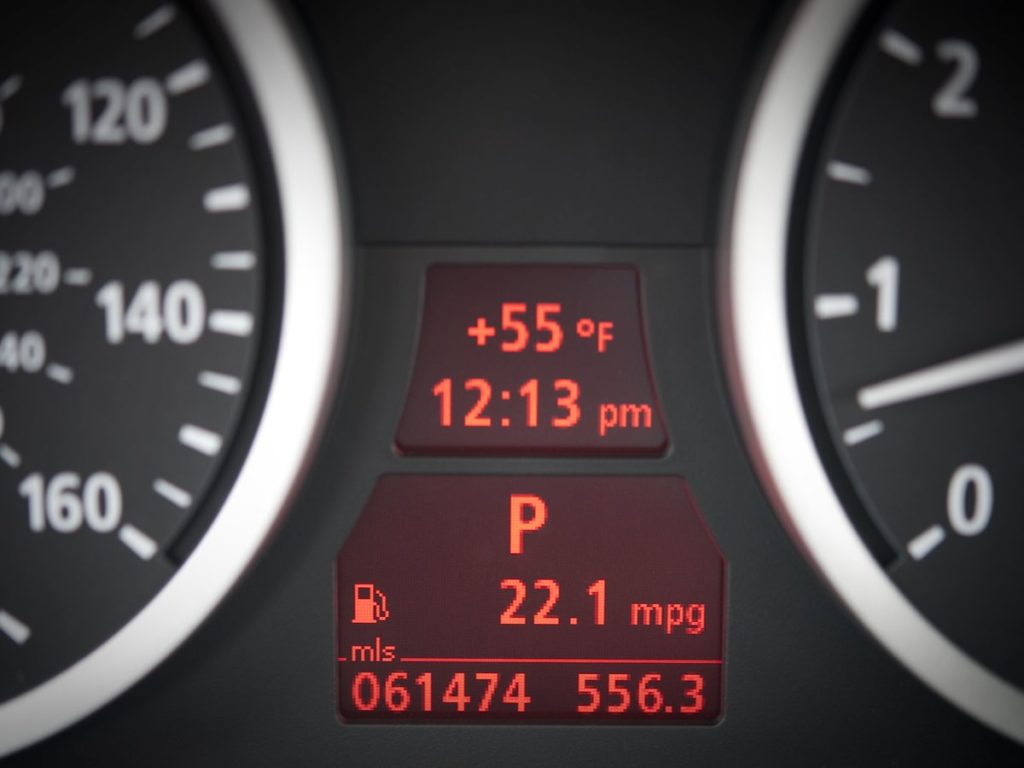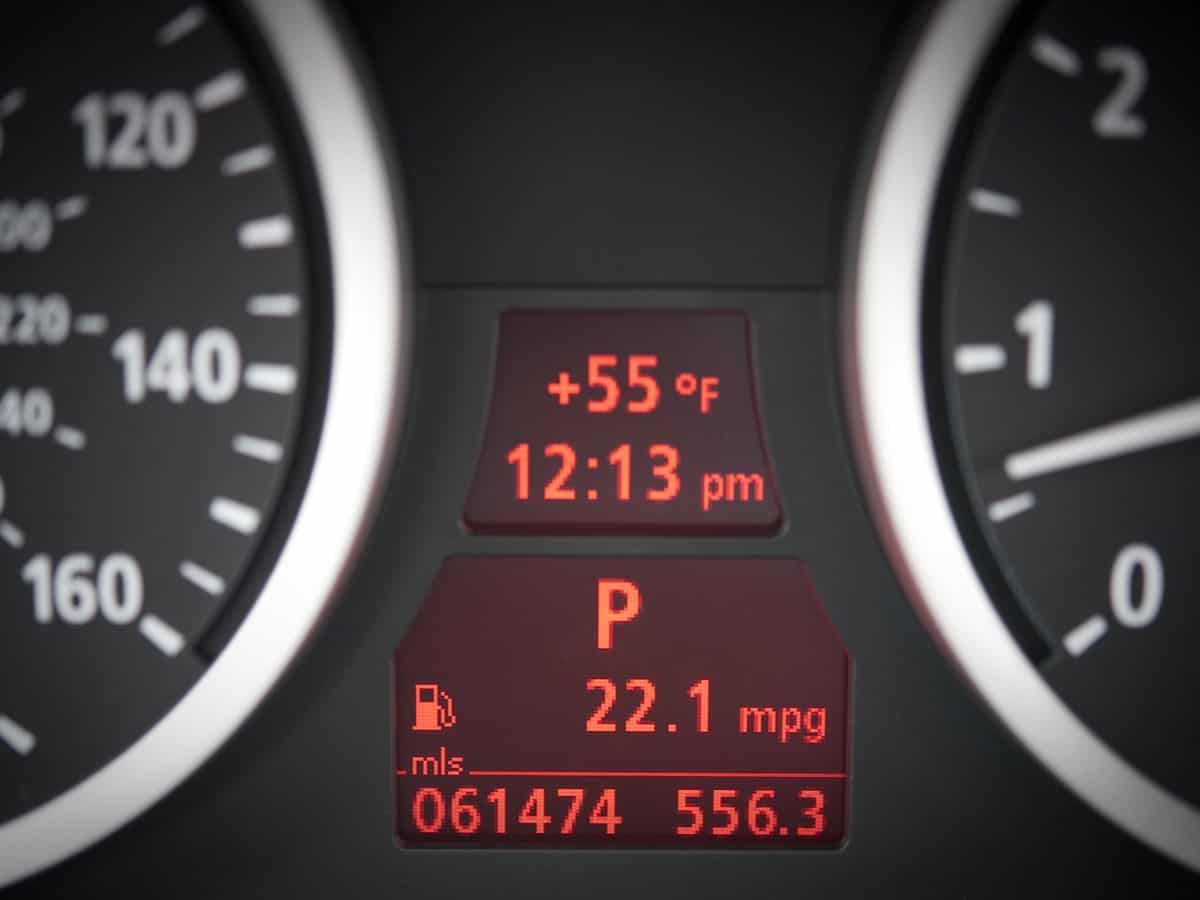 Just Before You Buy a Used Car for College
For the best possible college experience, it's of utmost importance that you choose very well not only an institution but also a major to declare. Well, the same thing applies to buying a used car — you should consider all critical decisive factors before you decide which used car to opt for.
Above, we talked about how many miles is too much for a used car perfect for a college student. Along the way, we also mentioned here and there other crucial matters to take into account.
Take your time when buying a used car. Just like when choosing a college, making a smart choice is a huge plus.
Related Questions
Is a used car more dangerous to drive than a new car?
If you do your homework and carefully make an inspection before buying, driving a used automobile is nearly as safe as driving a new vehicle. Since more than one in nine used cars for sale have unrepaired safety recalls, it's a good idea to let a professional mechanic make an inspection beforehand.
How often should you drive a used car?
It's not good for a car, brand new or used, to stay in one place for too long. As a general rule of thumb, you should drive your automobile at least once every two weeks for not less than 15 minutes each time. Every month, consider driving the used car for at least 10 miles and, if possible, with some speeds over 50 mph.

Disclaimer: The views and opinions expressed in this article are those of the authors and do not necessarily represent those of the College Reality Check.