Is West Virginia University a Good School?
For some people, attending college is a dream they have had since they were young. They've done the research, looked at stats and rankings. They know what degree program they want to go into and the career path it would set them up for in the future.
For others, the college has been on the periphery of their thinking. One of many options for the future. Now that the time to pick a school is approaching they are playing catch up on research wondering what colleges or universities are a good fit.
West Virginia University would be a good school for those who may be looking to do online courses instead of attending in person. Since they are a public state university, they would suit in-state residents as well. West Virginia University also has an honors program and an honors college.
Perhaps you fall into one of these categories and want further detail on the school. Even if you don't fall into one of these categories, there may be another aspect of this school that interests you.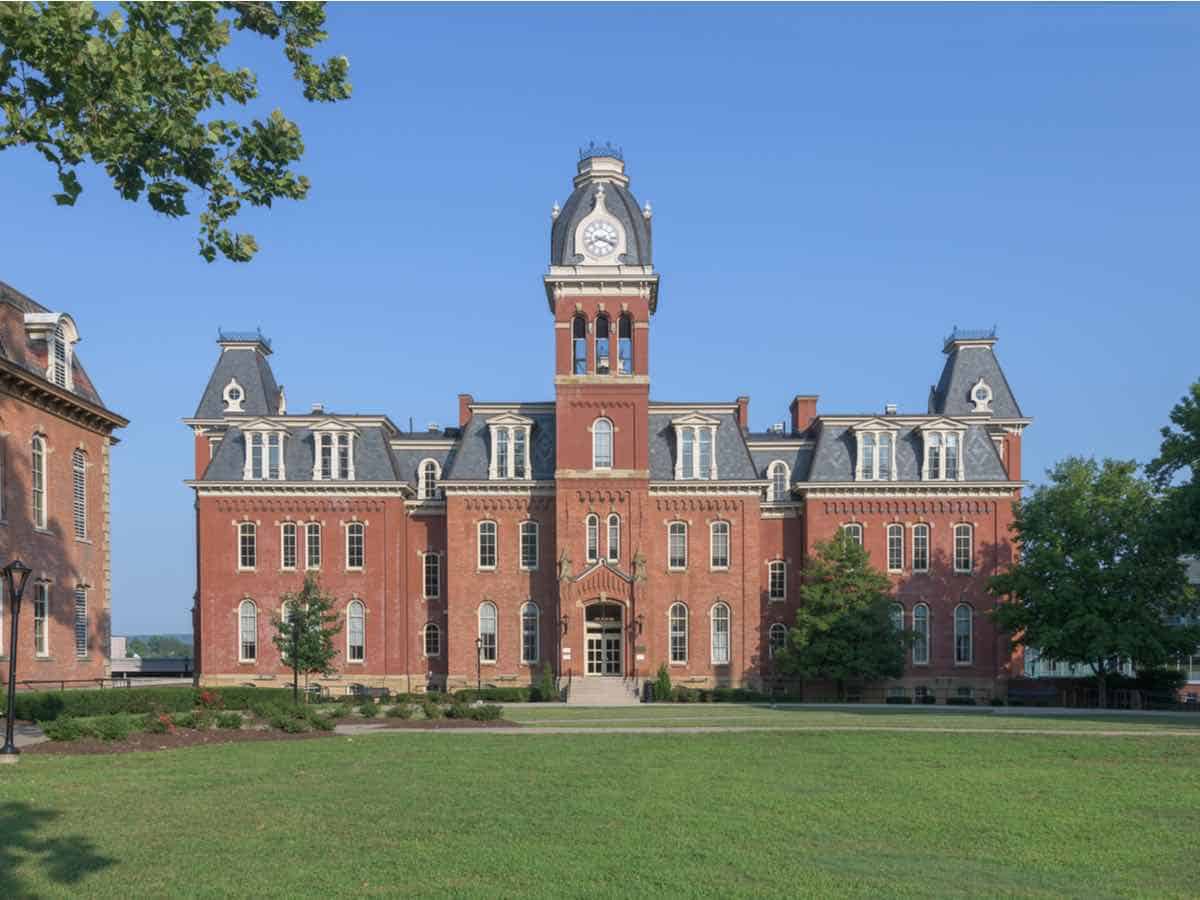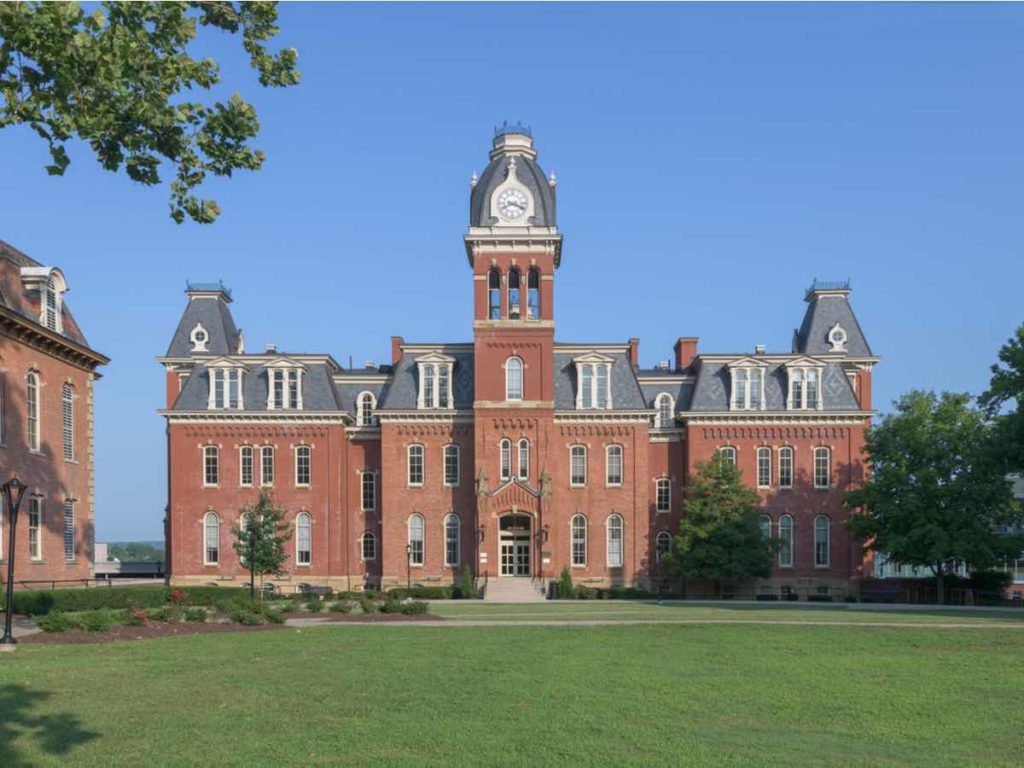 What Makes West Virginia University a Good School?
Now you know a taste of what West Virginia University may have to offer you as a prospective student, but it may not be enough to knock the other schools off your list.
The more information you have, the better decision you can make for your future. There are numerous factors that might make a college or university a perfect fit for you.
When considering West Virginia University as a prospect for furthering your education, there are a few things that you need to know to make a well-rounded, fact-based decision.
Rankings
Tuition
Student Life
Extracurriculars
Academic Rankings
One of the first things you want to look at when considering a school is where they fall in terms of education. Every institution has a few programs that are top ranking in comparison to similar programs in other colleges or universities across the country. Finding out what sets them apart could be very helpful in narrowing down your list of potentials.
West Virginia University is a great option for those wanting to get into the medical profession, forensic science, social work or study online.
#5 out of 71 Accelerated Nursing Programs offered both in-person and online.
#10 out of 20 Best Pharmacy Schools.
#9 out of 40 Best Bachelor's Degree in Dental Hygiene
#12 in the Best Master of Social Work Programs
#5 out of 25 Best Bachelor's in Forensic Science Degree Program
They also offer some of the best free online accounting courses, along with an array of other online courses that you can take from the comfort of your own home.
Tuition (In-State/Out-of-State)
It is not enough to know that a college has a degree program that suits you and is offering you a first rate education. You also need to know if it is even feasible for you to attend the school, depending on your financial responsibility.
You can always try and take advantage of grants, scholarships, and financial aid, but if those programs are not available to you or you don't qualify, you need to be aware of what you are obligated to pay
West Virginia University has affordable in-state tuition falling at $8,976. Nationally that is ranked on the lower end of in-state tuition with some schools having their in-state tuition as high as $20,000+.
In comparison to other colleges or universities in West Virginia, it falls right in the middle with West Virginia State University being the lowest at $8,437 and the University of Pittsburgh being the highest at $19,679.
For out-of-state tuition, West Virginia University is also fairly affordable at $25,320. Again, it falls in the middle when it comes to affordability for other colleges or Universities in West Virginia. They also have one of the most affordable study abroad programs ranking at #3.
Keep in mind that these numbers are just referencing tuition and do not cover school fees, activity fees, room & board, food, transportation, textbooks, and school supplies.
Related Article: 425 Colleges Charging In-State Tuition for Out-of-State Applicants
Student Life
If you are starting to lean toward West Virginia University or it at least has piqued your interest, you might be wondering what other factors could sway your decision, like campus life.
Since you will be spending the majority of the next two to four years at this institution, you want to know that it is going to be an enjoyable time, especially since college is supposed to be the best four years of your life.
West Virginia University is ranked #63 out of 1,612 colleges and universities across the country for the best student life. They boast an enrollment of 29,000+ students, and offer a student life activities like Greek life, which is ranked #14 out of 824.
You might be wondering where West Virginia University ranks in terms of party culture. They land in the higher end at #10 out of 1,612 for 'Top Party School in America'.
Extracurriculars
Now that you have an idea of academics, tuition, and student life, you might be wondering how you can further expand your horizons in terms of your education or your passions.
Extracurriculars can also set a college or university apart from a shortlist of prospectives. They can also be an open door into your future career path if you choose wisely.
West Virginia University has 500+ clubs and organizations to choose from, ranging from student government to religious themed clubs. They also have a calendar full of events and activities, some of which are free to students.
So, whether you want to go check out the latest showing at the planetarium or you want to attend Winter Fest, there are many options to suit your interests.
So, is West Virgina a Good School For You?
Choosing a college or university is not an easy task. There is pressure on many sides, but with the right information and a clear understanding of what you want to do and where you want to go, you can choose the best fit for you.
Now that you have a well-rounded idea of what West Virginia University is all about, you can decide if it is the right school for you.

Disclaimer: The views and opinions expressed in this article are those of the authors and do not necessarily represent those of the College Reality Check.