Why 50% More Females Than Males Go to College
According to the National Student Clearinghouse Research Center, almost 60% of college students were females during the last academic year, while only just 40% were males.
What's interesting about this is that, about 50 years ago, gender proportions as far as American higher education goes were reversed.
But if truth be told, it's something that didn't happen overnight.
Gender disparities on college and university campuses, as a matter of fact, have a long and complex saga, which can be traced back to the 1906s when more women sought to have careers or in the 1970s when Title IX was passed.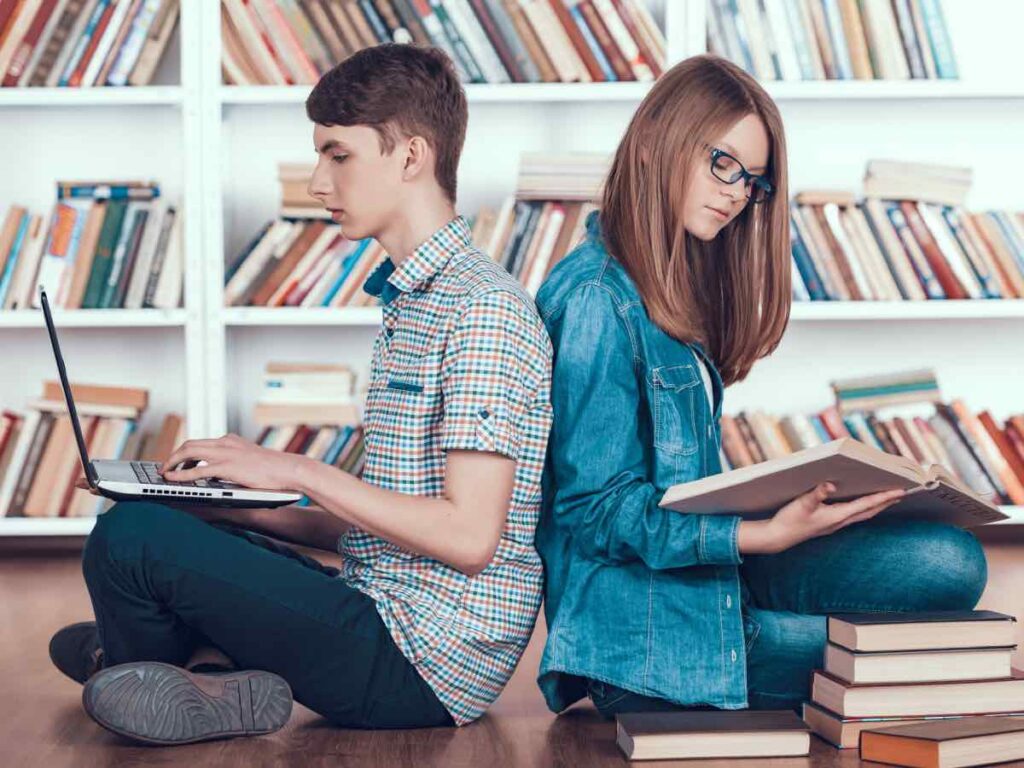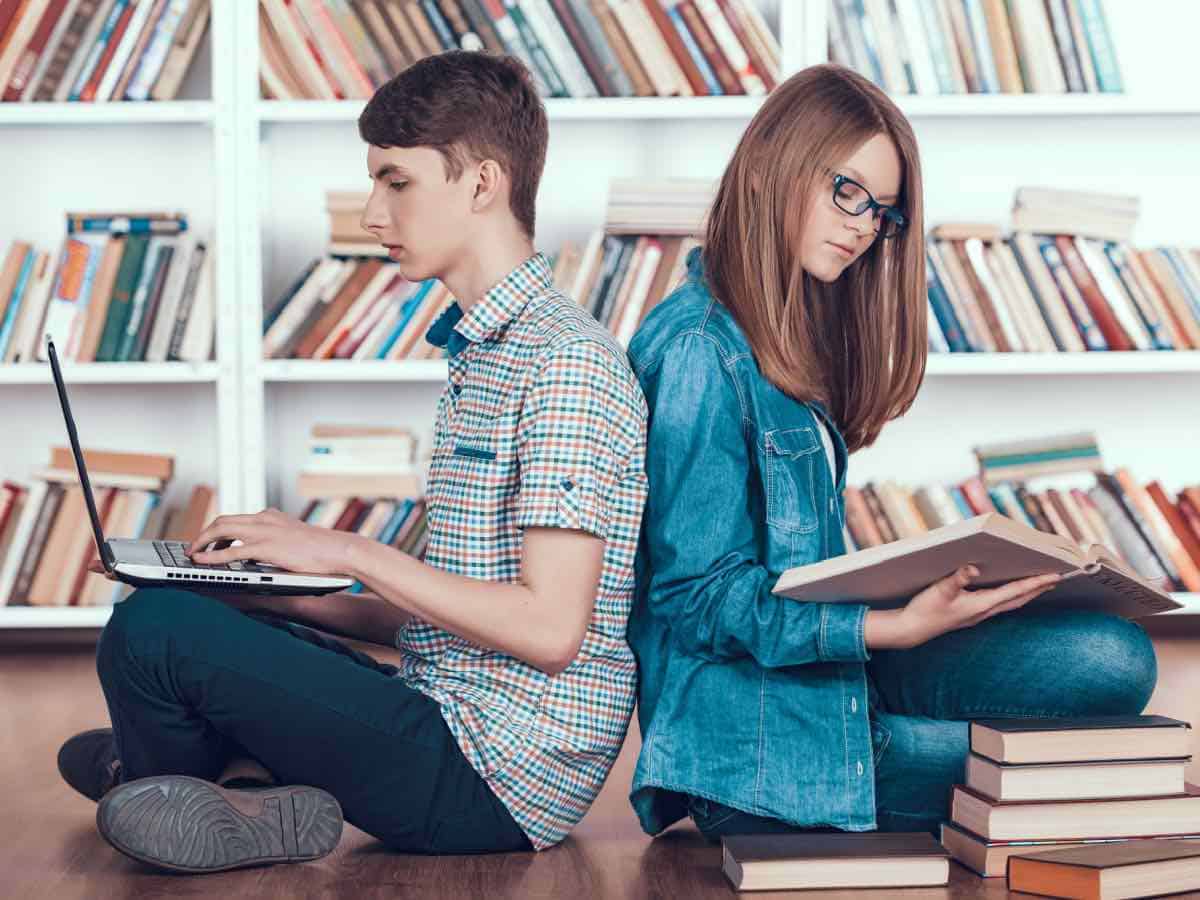 Why are Fewer Men Going to College?
Fewer men are going to college to earn a degree for economic and cultural reasons. These days, recent college graduates have jobs that typically do not require a college degree. In addition, various skilled trades are available for men, thus allowing them to make an average of $21.55 per hour or $44,824 per year.
In some instances, a lot of men quit pursuing further academic goals after earning a high school diploma to avoid wasting both time and money on a piece of paper that may not pay off as expected.
This is especially true when the bigger picture after working on an undergraduate degree is taken into account.
Underemployment is lower among men
Compared to college graduates overall, recent college graduates are more likely to be underemployed.
Simply put, being underemployed means working in jobs that typically do not require the possession of a college degree.
So, in other words, a person who is underemployed is not doing work or given enough paid work that completely utilizes all the knowledge, skills and abilities he or she acquired and developed through postsecondary education.
According to recent data, around 53% of recent college graduates are underemployed.
Some are unemployed, too — it usually takes fresh degree holders about half a year to find their first job.
But it's important to note that underemployment among new college graduates is not exclusive to men.
If truth be told, things are worse for women.
Based on a report called The Permanent Detour: Underemployment's Long-Term Effects on the Careers of College Grads, women are considerably more likely to be underemployed than men.
As a matter of fact, nearly 1 out of every 2 female college graduates are initially underemployed.
Meanwhile, more than 1 out of every 3 male college graduates, which accounts for 37% of them compared to 47% of women, are underemployed from the outset of their working careers.
Skilled trades dominated by men
Everyone knows that the skilled trades are dominated by men.
As a matter of fact, construction, which employs around 10,030,000 people across the said industry, is comprised of around 89% males.
Here are the blue-collar jobs that follow it:
Mining (85% males)
Oil and gas extraction (85% males)
Quarrying (85% males)
Transportation and utilities (75% males)
Durable goods (74% males)
Agriculture and related industries (72% males)
Manufacturing (71% males)
Wholesale trade (70% males)
Non-durable goods (64% males)
On the flip side, only a handful of skilled trades employ more women, such as:
Private households (88% females)
Education and health services (75% females)
Financial activities (52% females)
Leisure and hospitality (51%)
With so many blue-collar jobs available to males that are largely dominated by them, too, it isn't surprising that a lot of men find spending precious resources on a college degree unnecessary.
Military draft end contributed to reduction of male applicants
There was a point during the 1970s that contributed to the downtick of male students in postsecondary institutions in the country: the lifting of the military draft with the signing of the Paris Peace Accords.
During the Vietnam War, you see, many men enrolled in colleges to avoid compulsory enlistment for state service, though it did not completely result in deferments but only delays in conscription.
So much so that around 59% of all undergraduate students in 2-year institutions and about 57% in 4-year institutions back then were males.
But then on January 27, 1973, after 25 years, the end of the military draft was announced.
No sooner than it happened, the gender enrollment gap closed all of a sudden — with men no longer using college campuses as shields, gender in 4-year institutions gradually attained balance, which culminated sometime in the 80s.
On the other hand, around 55% of enrollments in 2-year institutions were accounted for by women.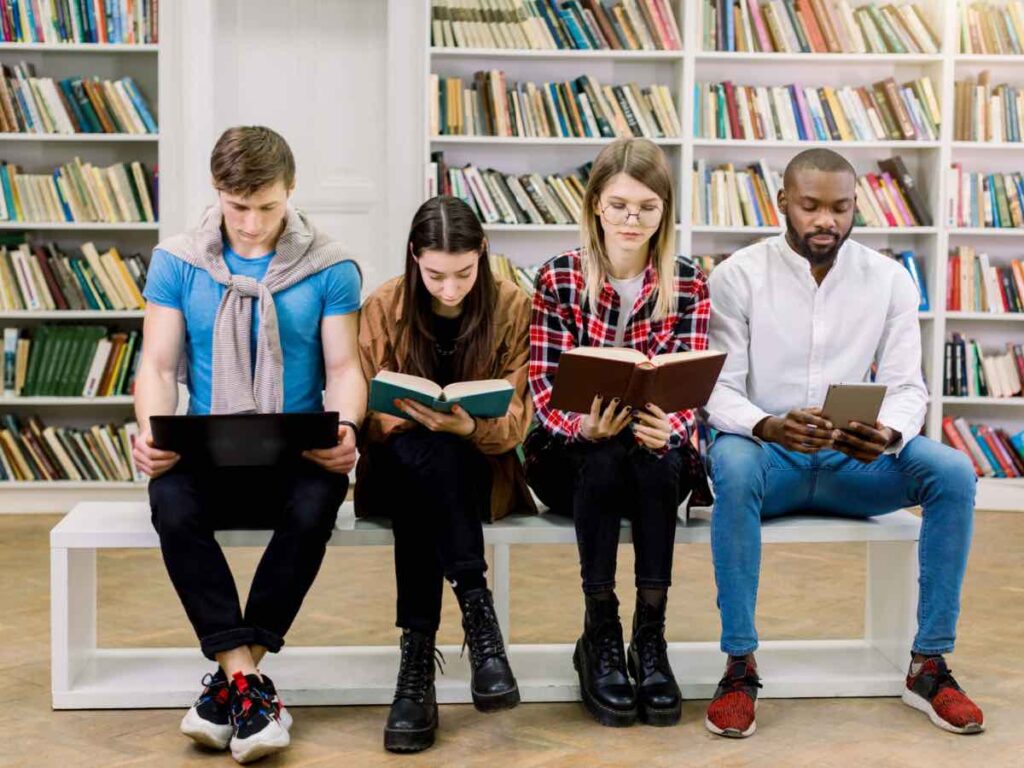 Why More Women Go to College
Opening doors to better career opportunities — perhaps no other driving force behind the fact that there are more women in college than men now more than ever is as influential as this.
But it's a multifaceted matter whose momentum can be attributed to a handful of things.
Better SAT performance
While the SAT came into being in the mid-1920s, it took a while for colleges and universities in the US to require applicants to submit their scores from the said standardized test.
For instance, it was in the mid-1930s when SAT scores became a requirement at Harvard University. On the other hand, it was in the 1960s when the University of California system required it.
And when it comes to SAT scores, male test-takers always enjoyed slightly higher figures — they scored higher than female test-takers for the reading section and math section by a relative performance of 0.99 and 0.93, respectively.
However, when the College Board remodeled the SAT, things took a different turn altogether.
Back in 2016, changes to the structure and timing of various sections, the nature of questions asked and the scoring methods were implemented by the SAT's creator and administrator.
And in the class of 2017, the relative performance of girls rose, which coincided with a small increase in the college enrollment rates of females.
Increased labor force participation
Wives and mothers — these were the traditional roles of American women in the 1960s.
The few career opportunities available for them were traditionally female professions such as secretarial work, teaching and nursing.
During that time, however, there was an increasing trend for them to work outside of the home. As a matter of fact, the representation of women in the labor force rose from 27% of all workers in 1950 to 32% in 1960.
Because of this, more and more women realized that they could, in fact, aim for more lucrative careers. As such, female attendance in colleges and universities in the US rose as the financial returns on college investment were realized.
According to a report by Dartmouth University, it was in the 1960s and 1970s when the participation of women in higher education significantly increased and, starting in 1979, they began outnumbering male college students in the US.
Do Colleges Prefer Men Applicants Than Women?
Institutions of higher education are well aware of the fact that nearly 60% of all college-goers these days are women, and just over 40% of them are men — sometime in the past, as earlier mentioned in this post, it was the total opposite.
And so in order to restore correct gender balance, many colleges and universities, allegedly, have sprung into action.
Case in point: at some private degree-granting schools, getting in has been easier for male applicants than female ones, which explains why, in most instances, across the board, the acceptance rates for men are usually higher than for women.
According to an article by The Hechinger Report, admissions officers at Brandeis University from 2012 to 2014 were instructed to admit more male applicants by lowering admissions standards for them.
Just to paint you a better picture: given a male applicant and a female applicant with similar profiles, the college would probably send the male student an acceptance letter and put the female student on the wait list in an attempt to improve the male-to-female student ratio.
During the academic year 2012 to 2013, Brandeis admitted 44% male applicants and 36% female applicants.
A spokesperson, however, said that the school does not currently use gender as an admissions factor.
As a matter of fact, back in 2020, its acceptance rates for men were 31% for men and 35% for women. And looking at the most recent data from US News, student diversity at Brandeis in terms of gender is 41% male and 59% female.
The same article said that, based on a non-comprehensive review of federal data, many other selective colleges and universities had higher admission rates for male applicants in 2019 and 2020.
And they include:
Boston College
Bowdoin College
Brown University
Pepperdine University
Pomona College
Swarthmore College
University of Miami
Vanderbilt University
Wesleyan University
What Colleges Have More Males Than Females?
Although it's true that more females are in college these days than males, it's not all the time that a huge chunk of the population of institutions of higher education consists of mostly females.
At some schools, the campus is still dominated by males.
Certain majors and programs are simply more attractive to degree-seeking men than women.
The vast majority of them, as expected, are in the STEM field, with the exception of biology and biology-related ones.
On the other hand, some areas of discipline tend to draw in more degree-seeking females, and some of the top ones are humanities, language and sociology.
According to a report by The Tab, the following are courses with the highest percentage of male students:
Engineering (80%)
Computing (80%)
Math (63%)
Architecture (62%)
Physical sciences (59%)
Business and management (52%)
Biological sciences (51%)
Needless to say, colleges and universities popular for or specializing in the said disciplines usually have more male attendees than females. Leading the list are engineering and technological institutions.
Of course, anyone can expect to see a lot of men when they step foot on the campuses of maritime and military schools.
Here are some postsecondary institutions in the US where there are more male students than female ones.
Alfred State College – SUNY (63%)
California State University – Maritime Academy (81%)
Embry-Riddle Aeronautical University (75%)
Florida Polytechnic University (83%)
Kettering University (79%)
Landmark College (67%)
Maine Maritime Academy (82%)
Massachusetts Maritime Academy (86%)
McPherson College (67%)
Milwaukee School of Engineering (73%)
Pennsylvania College of Technology (63%)
Rose-Hulman Institute of Technology (75%)
The Citadel, The Military College of South Carolina (86%)
United States Air Force Academy (71%)
United States Coast Guard Academy (60%)
United States Military Academy at West Point (76%)
United States Naval Academy (71%)
University of the People (61%)
Vaughn College of Aeronautics and Technology (87%)
Virginia Military Institute (86%)
Webber International University (67%)
Wentworth Institute of Technology (78%)
Men vs. Women in College: Important Statistics
Before I bring this post to an end, let's take a quick look at some other important figures as far as the population of male and female students goes so that there will be no room left unexplored.
Graduation rates
According to data provided by the National Center for Education Statistics (NCES), back in 2020, the overall 6-year graduation rate for females was higher than for males — 67% vs. 60%.
The trend is true for both public and private non-profit 4-year degree-granting institutions.
At public colleges and universities in the US in the same year, the 6-year graduation rate for females was 66%.
The 6-year graduation rate for males, on the other hand, was only 60%. Meanwhile, at private non-profit postsecondary institutions, the 6-year graduation rate for females was 71%. For males, it was only 64%.
While more women finished college in a span of 6 years than men at public schools and even more so at private non-profit schools, the same cannot be said at private for-profit institutions.
In those, the 6-year graduation rate was higher for males than females — 31% vs. 28%.
Enrollment rates
Other than the fact that more females tend to graduate within a 6-year period than males at most types of institutions of higher education, the NCES says that there are also more women than men who enroll in colleges.
In 2020, for instance, female students made up around 58% of the total undergraduate enrollments in the US.
That's equivalent to around 9.2 million students. On the other hand, in the same year, male students made up only about 42% of the total undergraduate enrollments in the land, which is equivalent to approximately 6.7 million students.
The disparity in enrollment rates between female and male students is nothing new. As a matter of fact, similar trends have been established from 2009 until 2019.
During the said time period, female and male enrollments in American colleges and universities both decreased by about 5% — that means from 9.9 million to 9.4 million female students and from 7.6 million to 7.1 million male students.
Doing the math, that translates to a drop in college enrollments of an average of about 0.5% each year for female and male students alike.
Come 2020, female enrollment was 2% lower than in 2019. Male enrollment, meanwhile, was 7% lower.
Degree attainment rates
In the academic year 2019 to 2020, more than 20 million bachelor's degrees were conferred in the US by 4-year degree-granting institutions. Of those degrees, around 58% were awarded to women.
The last time that equal numbers of bachelor's degrees were awarded to men and women was in 1980.
Slowly but surely, more and more female students than men earned their degrees.
By the academic year 1990 to 1991, significantly more bachelor's degrees were conferred to women than men — 54% vs. 46%.
The trend continued and, during the academic year 2000 to 2021, a whopping 57% of all bachelor's degrees conferred went to female graduates.
For over 20 years now, consistently, women have accounted for more than 50% of all American bachelor's degree holders. And if this continues, experts say that the time might come when 2 women will earn a bachelor's degree for every man.
Transfer rates
When it comes to the number of students who transfer schools and eventually earn a degree, men take the cake.
Economics of Education Review says that almost a third of all students who are attending community colleges transfer to 4-year institutions by the time they are 25 years old.
Among those, most are males — and males who transfer are likelier to graduate.
The findings of The American Association of University Women (AAUW) corroborate this.
Among undergraduates at 2-year institutions, up to 37% of male students say that they attend a community college to transfer to a 4-year institution eventually.
On the other hand, only 30% of women say the same.
Perhaps it has something to do with the fact that more female students than males at community colleges have set their eyes on an associate degree — up to 35% of females say that the completion of an associate degree is their reason for attending a 2-year institution, while 34% of males exhibit the same mindset.
Just Before You Go
Since you are interested in higher ed statistics, check other resources we have on the same topics:

Disclaimer: The views and opinions expressed in this article are those of the authors and do not necessarily represent those of the College Reality Check.