Why a Women's College: Should You Apply?
When women's colleges are being talked about, opinions vary.
Some people agree that they are obsolete in this day and age. Others say that attending them can be empowering to female students.

It was in the 1800s when women's colleges came into being to — you guessed it! — give women in those years access to high-quality postsecondary education.
These days, there are only a little more than 30 of these institutions in the United States, and they are still around to help women succeed in academic programs that are predominantly males.

The majority of the more than 300 women's colleges in the country closed down in the 1960s.
Should you still add some of them to your college list?
Read on to know if it's worth attending one of them.
Smaller Student-to-Faculty Ratio
The National Center for Education Statistics (NCES) says that the average student-to-faculty ratio in US colleges and universities is 18:1 — for every 18 students in a classroom, there is one faculty member to teach them.
As a general rule, the lower the student-to-faculty ratio, the better.
That's because:
It allows for an enhanced learning environment.
It increases social engagement within the classroom.
It enables individualized attention.
It improves the allocation of time, facilities and other resources.
One of the unmistakable characteristics of women's colleges is that the majority of them tend to have a small student population.
As a matter of fact, a lot of them have less than 3,000 students per academic year. Well, that's what happens when they do not admit half of the population.
However, that's a good thing. Case in point: the perks of a lower student-to-faculty ratio mentioned above.
Cottey College, an all-women's liberal arts and sciences college located in Nevada, Missouri, has an impressive student-to-faculty ratio of 6:1.
So, in other words, there is one faculty member available for every six students.
Further, up to 98.5% of the classes in this women's college consist of fewer than 20 students.
With a small student-to-faculty ratio, you will find it easier to shine in the classroom.
Higher Chances of Earning Advanced Degrees
Advanced degrees are academic degrees earned beyond bachelor's degrees.
Some common examples of advanced degrees are master's degrees and doctorate degrees. Earning an advanced degree can help you gain specialized knowledge and enjoy career advancement and increased earning potential.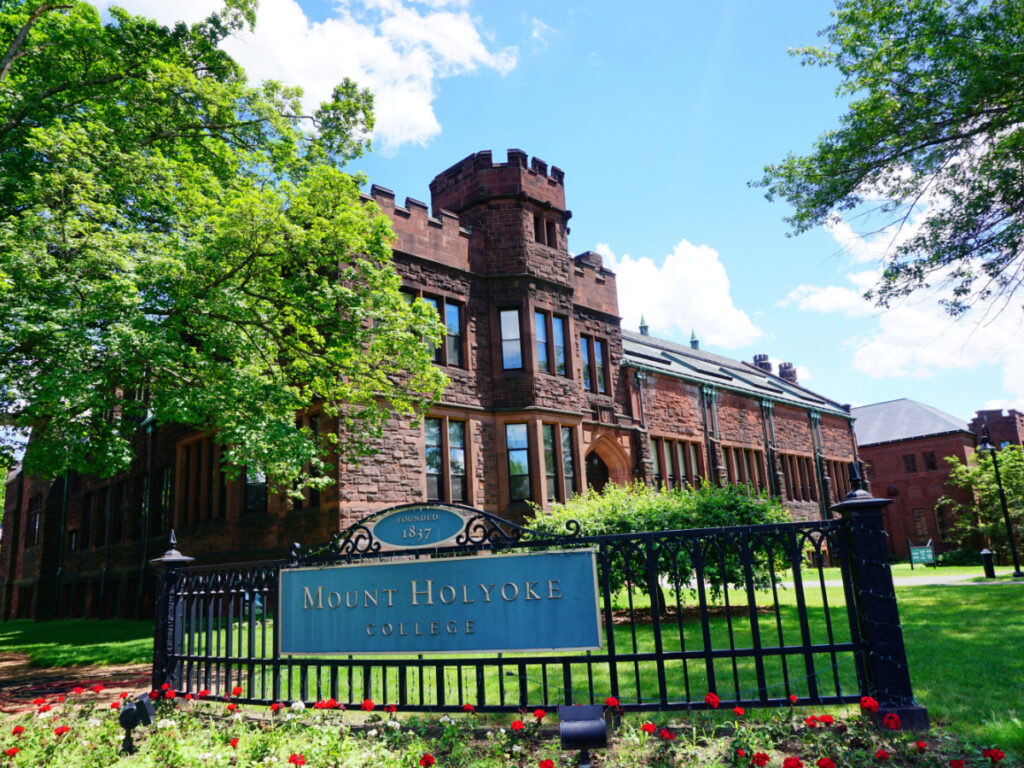 The US Census Bureau says that about 13.1% of US adults today have advanced degrees. If you think that the number of master's degree or doctorate degree holders in the nation is unimpressive, think again.
According to the same agency, in 2000, only 8.6% of US adults had advanced degrees.
If you are looking to earn your own advanced degree one day, consider going to a women's college.
Based on research by the Women's College Coalition (WCC), an association of women's colleges and universities founded in 1972, almost 50% of the graduates of women's colleges have advanced degrees.
It added that 81% of women's college students had continued their education beyond college.
The same research also said that, compared to students of co-ed schools, students of women's colleges are more than twice as likely to receive doctorate degrees in the natural sciences and enter medical schools.
So, if you plan to be in the medical field one day, consider enrolling at a woman's college to enjoy increased chances of earning an advanced degree related to healthcare.
Access to Partner Colleges
Refrain from assuming that just because you will be going to a women's college doesn't mean you will be surrounded by nothing but female classmates until you earn your college degree.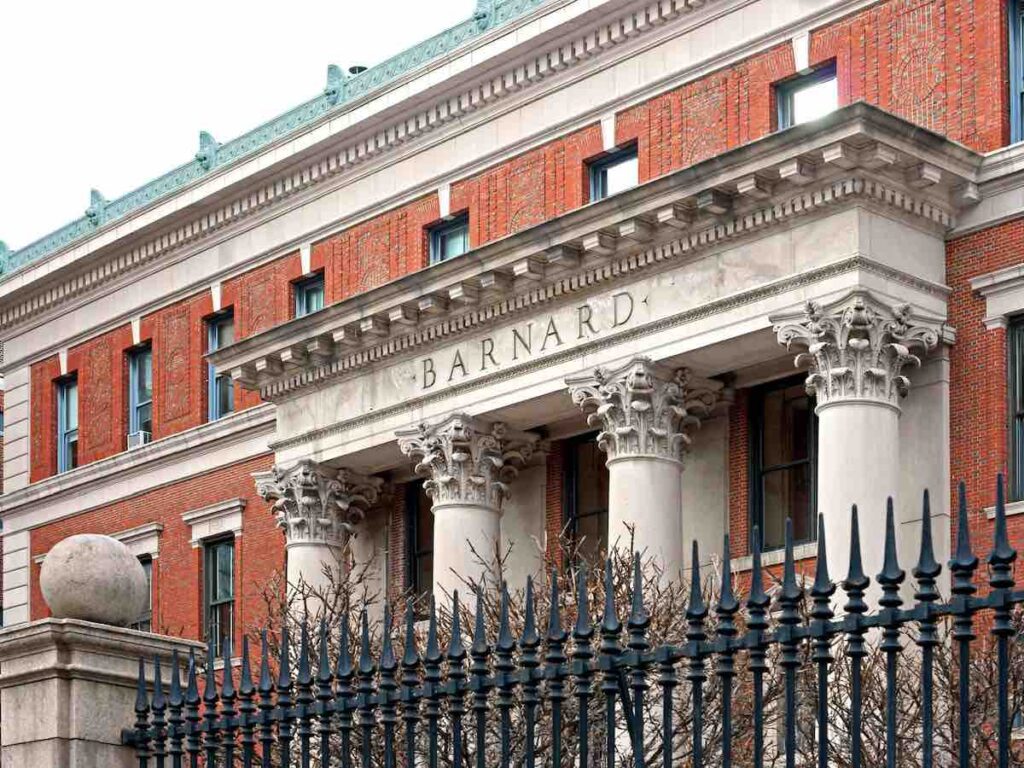 While enrolled at a woman's college, it's very much possible for some of your classes to have men, too.
Many women's colleges are partnered with co-ed schools, some of which are large and popular.
Their association with mixed-gender schools allows their students to attend classes at their respective partners that they are not offering.
As a result of this, they get to have a taste of what it's like to be co-ed students.
Here's a table of some women's colleges and their co-ed partners:
Women's colleges and their partners
In many instances, the co-ed partner schools of women's colleges are within close proximity. This allows women's college students to take different classes at different campuses trouble-free.
When applying to your choice of women's college and it seems like something you are interested in isn't being offered, check which co-ed schools it's partnered with.
You can always attend a class or two or more at its partner school, allowing you to earn your degree and experience having both male and female classmates, too.
A More Diverse Campus
Over 50% of all babies in the US are people of color.
And because of this, by 2050, the nation will have no definite racial or ethnic majority. A way to hone a variety of skills necessary not only for a degree but also a foolproof future is by getting your postsecondary education from a women's college.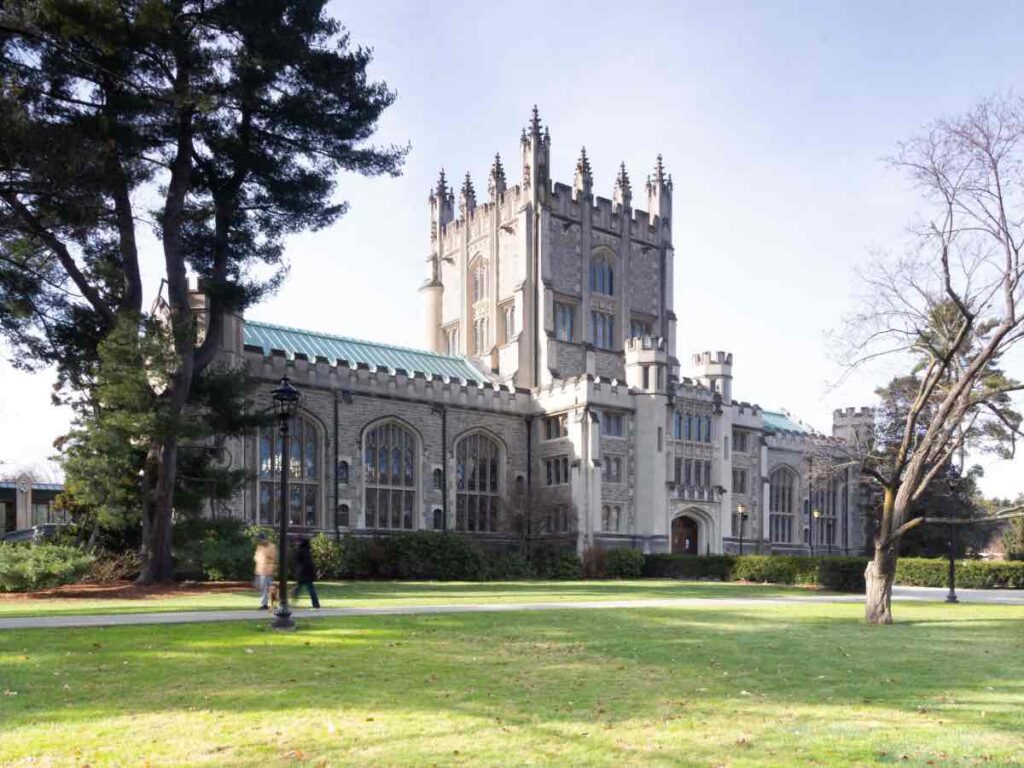 Compared to most other co-ed schools, all-women's colleges tend to be more diverse. This is most true in terms of gender identity, socioeconomic status and race.
As a matter of fact, on Forbes' list of the 300 Best Value Colleges, five out of the 14 most diverse liberal arts colleges that made it on the list are women's colleges.
When researching for schools to apply to, most students focus more on things like acceptance rate and minimum SAT or ACT score requirement.
Not too many of them look for other essential factors, including diversity.
There are perks that come with attending a diverse college or university, including:
Enriched educational experience – Interacting with people from different backgrounds and upbringings, too, can help pave the way for higher academic achievements and enhanced long-term intergroup relations.
Increased cognitive skills – Studies say that students at racially and ethnically diverse schools have significantly better critical thinking and problem-solving skills, both of which are vital for better career opportunities.
In a few, we will discuss some other skills that you can learn in a women's college classroom, so keep reading.
Less Sexism in Academia
Sexism in academia refers to the discrimination of a particular gender, usually female, in colleges and universities. More often than not, it's driven by principles and practices that put preference in one gender over the other.
As a woman, it can make going to college even more stressful and nerve-racking.
It's because of this why some women stay away from male-dominated programs.
Some common examples are mechanical engineering, electrical engineering, civil engineering, chemical engineering, physics, geology, economics, agriculture, computer science, and sports management.
Women enrolled at co-ed schools, in many instances, stick to traditionally female programs only and make do with them.
Some of them are nursing, health care administration, medical technology, food and nutrition, psychology, human resources, public relations, social work, elementary education, interior design, and art history.
If you plan to opt for a program that's predominantly male, consider enrolling at a women's college.
With a classroom filled with women, there is no need to worry that you won't be able to participate fully for fear of being discriminated against because of your gender, which can keep you from earning your degree with flying colors.
In addition, the majority of the professors and administrators at a women's college are females, too.
Better Classroom Involvement
And because of less sexism in academia, it doesn't come as a surprise why women enrolled at women's colleges feel more confident inside classrooms, which makes it trouble-free for them to partake in recitations and reports.
Earlier, we talked about WCC's research that 50% of the graduates of women's colleges have advanced degrees.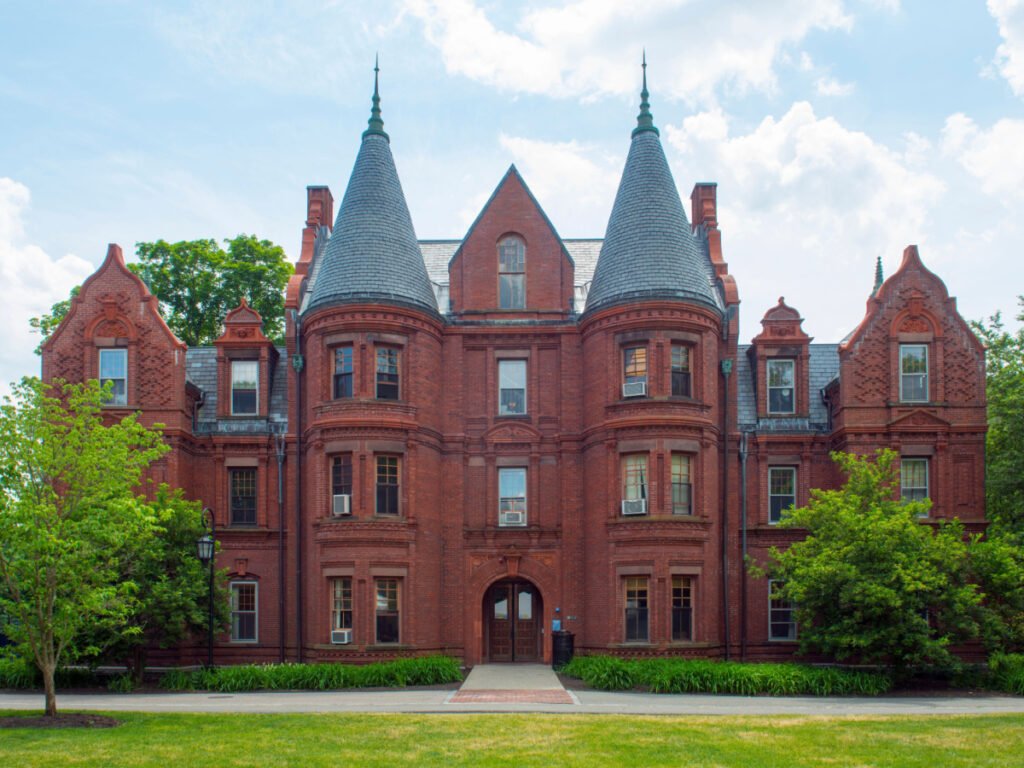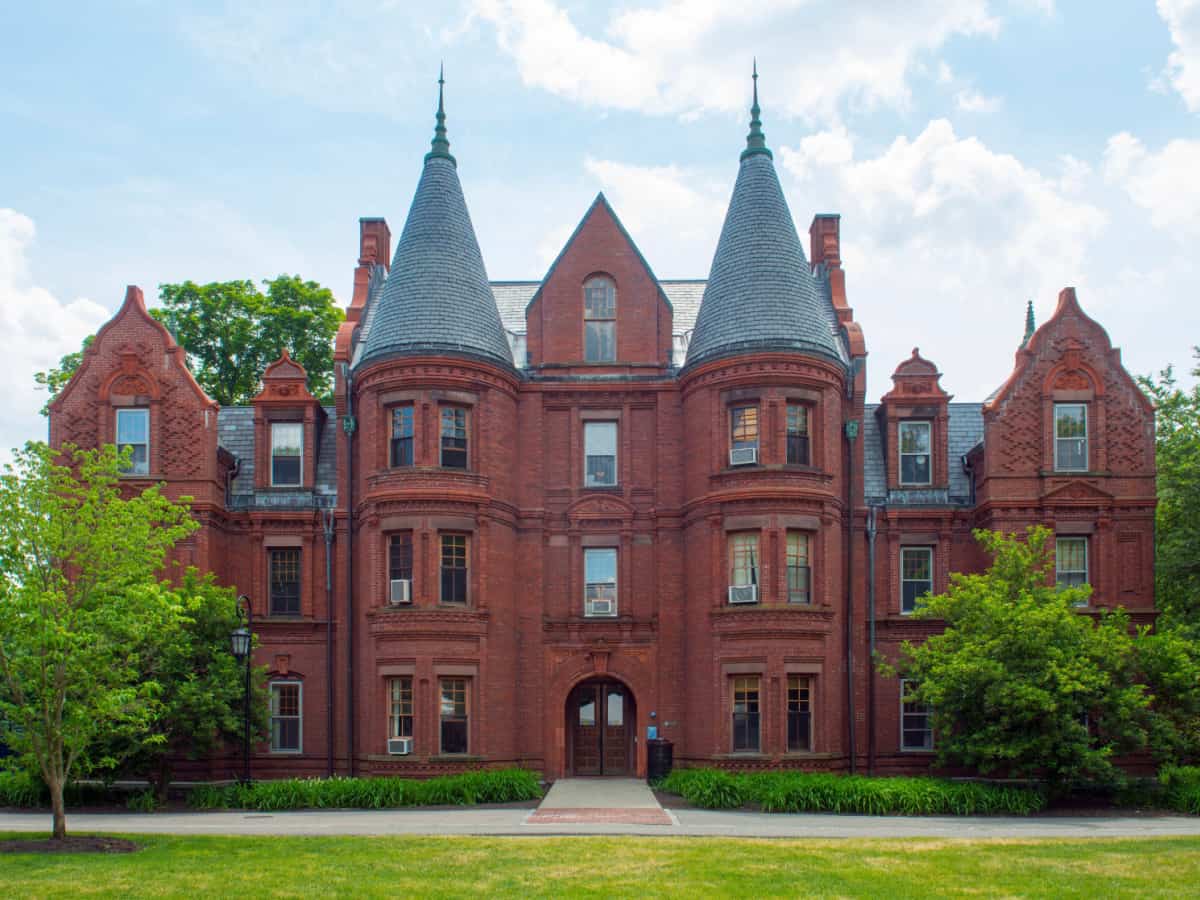 Well, the same alliance of women's colleges and universities also conducted a survey that said that more than 50% of students enrolled at women's colleges reported active participation in classrooms.
It also added that over 40% of students were involved in campus publications and student organizations.
Being inside a classroom teaches you a wide variety of skills, the majority of which could come in handy when it's time for you to have a career. Some of the most beneficial ones that you can learn inside a classroom are:
Leadership
Communication
Collaboration
Adaptability
Problem solving
Critical thinking
Creativity
Sitting quietly alone and at the back of the classroom for fear of being discriminated against can keep you from learning and honing the above-mentioned skills and many more.
On the other hand, active participation as a result of increased confidence can let you master many indispensable skills.
Going to a women's college allows you to shine inside the classroom and, ultimately, in the corporate world!
Increased Opportunities to Demonstrate Leadership
Above, it was mentioned that leadership is one of the various important skills that you can acquire and refine inside the classroom.
If you see yourself leading a business, organization or even a nation one day, it's a wonderful idea to attend a women's college to get yourself ready for such a challenging yet rewarding endeavor.
Many women's colleges offer programs designed to help their students develop their leadership skills.
For instance, Barnard College has the Young Women's Leadership Institute.
The school says this online program focuses on the complex relationship between gender and leadership. It also allows the participants to meet women in actual workplaces and learn about the skills and determination necessary to impress in the workforce.
Spelman College, on the other hand, requires its students to partake in community service learning in order for them to graduate.
The school also offers programs focused on civic engagement, economic empowerment and others.
Different women's colleges have different programs that can help nurture leadership skills.
It's no wonder why, although only 2% of the college graduate population are women's college graduates, over 20% of women in Congress and around 33% of women in Fortune 1000 boards are graduates of women's colleges.
Women's College Notable Alumni
Some employers care where their potential employees earned their degrees.
This is especially true in certain industries, including law firms and investment banking — employers prefer those from top-tier schools.
It's because of this why going to the right college is important if you want to have the right job in the future.
Women's colleges were created, first and foremost, to provide women with the educational equivalent to the Ivy League schools, which, during those times, admitted only males.
Due to this, there is a certain prestige that comes with earning your degree from one.
It's also because of this why many women whose names ring a bell are graduates of women's colleges.
They range anywhere from politicians, CEOs to actresses.
Some of them include:
Ann Compton – White House correspondent for ABC News Radio
Gloria Steinem – Author and women's rights activist
Helen Meyer – Minnesota Supreme Court's associate justice
Hillary Clinton – Former US Senator and First Lady
Jean Toal – South Carolina Supreme Court's first female justice
Jennifer Nettles – Country singer
Julia Mood Peterkin – Pulitzer Prize Winner in literature
Katherine Hepburn – Actress
Madeleine Albright – First-ever female US Secretary of State
Martha Stewart – Author, businesswoman and TV personality
Nancy Pelosi – Speaker of the US House of Representatives
Pamela Melroy – NASA Astronaut
Less Crime on Campus
According to the findings of the National Center on Safe Supportive Learning Environments (NCSSLE), a US Department of Education-funded agency that tackles a variety of issues that impact school climate and conditions for learning, female students feel less on campus than male students.
Is ending up in the ER or a morgue not an option while earning your degree?
Then consider applying to a women's college.
According to 72% of women's college students themselves, they feel safer on campus. On the other hand, up to 64% of female students at co-ed schools and around 37% of female students at state schools feel they are safe and sound while on campus.
Some of the most common crimes committed in colleges and universities are:
Bullying
Homicide
Sexual violence
Assault
Burglary
Bomb/shooting threats
Illegal drug use
Vandalism
Victims can be affected mentally, financially, physically, and even spiritually when exposed to crimes on campus, violent and non-violent alike.
However, the aftereffects do not begin and end there. According to statistics, in general, students exposed to crimes also suffer academically.
At women's colleges, students are more focused on both their studies and community than anything else, which is why they tend to look out for one another. As they say, there is strength in numbers.
Better Chances of Graduating
Various reasons exist why students drop out of college and thus fail to earn their degrees. One of those on the top of the list is the fact that they are unhappy with their school experience.
There are many things about going to a women's college that can help make the students enjoy a more positive college experience, which makes it less likely for them to quit as a result of dissatisfaction.
It's because of this why many women's college students earn their degrees on time — up to 85% of them graduate in four years or less.
Here are some of the reasons why many students at women's college are happier than students elsewhere:
Smaller student-to-faculty ratio makes it possible for them to interact so much better with their professors and classmates, too. Also, it enables them to take advantage of available resources.
Various extracurricular activities enable students to demonstrate their individuality, hobbies, interests and passions in life, thus making going to college a less stressful and exhausting experience.
Many women's colleges have leadership-centered programs that, besides preparing students for becoming leaders after college, helps boost their self-esteem and self-confidence.
Strong communities and alumni bonds at women's colleges make it possible for students to have access to a network from which they can obtain support not only during college but also beyond.
Partnership with co-ed schools, usually within the vicinity, enables students to interact with men, thus paving the way for the enjoyment of a co-ed experience and enrichment of social skills and relations.
These reasons for a happier college life have also been talked about above — all of them are some of the perks that come with going to a women's college!
Why Go to a Women's College
The original purpose of women's colleges was to give women, who were not allowed to attend most colleges and universities back in the 1800s, access to high-quality postsecondary education.
Women's colleges exist these days to let women thrive in programs in which they are underrepresented.
Currently, there are only a little more than 30 women's colleges in the US.
Above, we talked about the purpose why women's colleges were created in the first place. We also took a look at the ten different benefits that going to one brings.
By now, it's very likely that you already have a clear idea of whether or not you should go to a women's college.
No matter your choice, the fact remains that you will still have to devote sufficient amounts of effort, perseverance, and dedication to survive the many challenges of college and get your hands on a degree.
Read Next: How Do You Get Into Seven Sisters College?

Disclaimer: The views and opinions expressed in this article are those of the authors and do not necessarily represent those of the College Reality Check.