Is College Harder for Introverts?
Some college-bound teens wonder if their academic achievement is enough to get them into their dream colleges, while others worry if their family income is enough to pay for higher education.
But then there are also those who fear that their unique personality trait, such as introverts, will make it challenging to survive the day-to-day challenges of college life.
College can be harder for introverts than for extroverts. That's because the vast majority of activities that happen on campus go against the preferences and needs of introverted students. However, they can use their strengths, such as their strong ability to listen, focus and think, to their advantage to obtain college success.
About to apply to college and concerned that your social and outgoing classmates will eat you alive? Read on!
Are There Many Introverts in College?
According to a study published by ResearchGate, it is believed that around 40% of the student body is comprised of introverts. In some instances, cultural background may foster behaviors in students that are similar to introverted individuals. On the other hand, at least 50% of students are extroverts.
Trouble adjusting to college life is common among first-time, first-year students.
As a matter of fact, based on research conducted at Wollo University, which is a federal institution of higher education located in Ethiopia, around 41.4% of all freshmen undergraduate students are experiencing adjustment problems.
Certain factors, the same research adds, are more associated with the prevalence of adjustment problems among students who have just stepped foot on a college campus.
They include being away from families or homes for the first time, studying far from one's hometown and difficulty with living in college dormitories.
There are several key areas of adjustment for freshmen students, and one of them is social adjustment, which can pressure degree-seeking students to try to fit in.
And speaking of which, introverted undergraduates may have a hard time finding other on-campus introverts.
That's because it's not unlikely for students with the same personality type as theirs to be spending their time in their dorms instead of in the quadrangle or playing online games instead of joining fraternities or sororities.
However, it's certain that there are lots of introverts attending college — it's just that they don't want to draw attention to themselves.
Do College Admissions Disadvantage Introverts?
Colleges with a holistic admissions policy take extracurricular activities into account to identify some of the desirable skills of students. Some of those include leadership and team-building skills, both of which are less likely to be associated with introverts. As a result, they may be disadvantaged in the admissions process.
Admissions officers can only admit so many teens aspiring to become bachelor's degree holders.
Due to this, they make sure that any available slots will go to applicants who are very much likely to succeed in their college and professional careers. And that's why they consider things other than GPAs and test scores when assessing applications.
Skills are some of the most important things that college admissions officers look for in hopefuls. So much so that the Common App and Coalition App both have an activities section.
Simply put, it's where students indicate extracurriculars they have partaken in, which establishes all the skills they obtained and honed in high school.
Nothing can wow institutions of higher education more than leadership skills.
And it's exactly due to this that introverted students can be disadvantaged by college admissions.
As a matter of fact, a report by Command Education pointed out that more extroverted students usually get an acceptance letter than introverted ones not because they are smarter or more talented but because their skills are easier to be seen and appreciated.
While a reserved math whiz has what it takes to get a high GPA, an average introvert who is confident and outgoing and has no trouble with engaging an audience is more likely to succeed as a professional.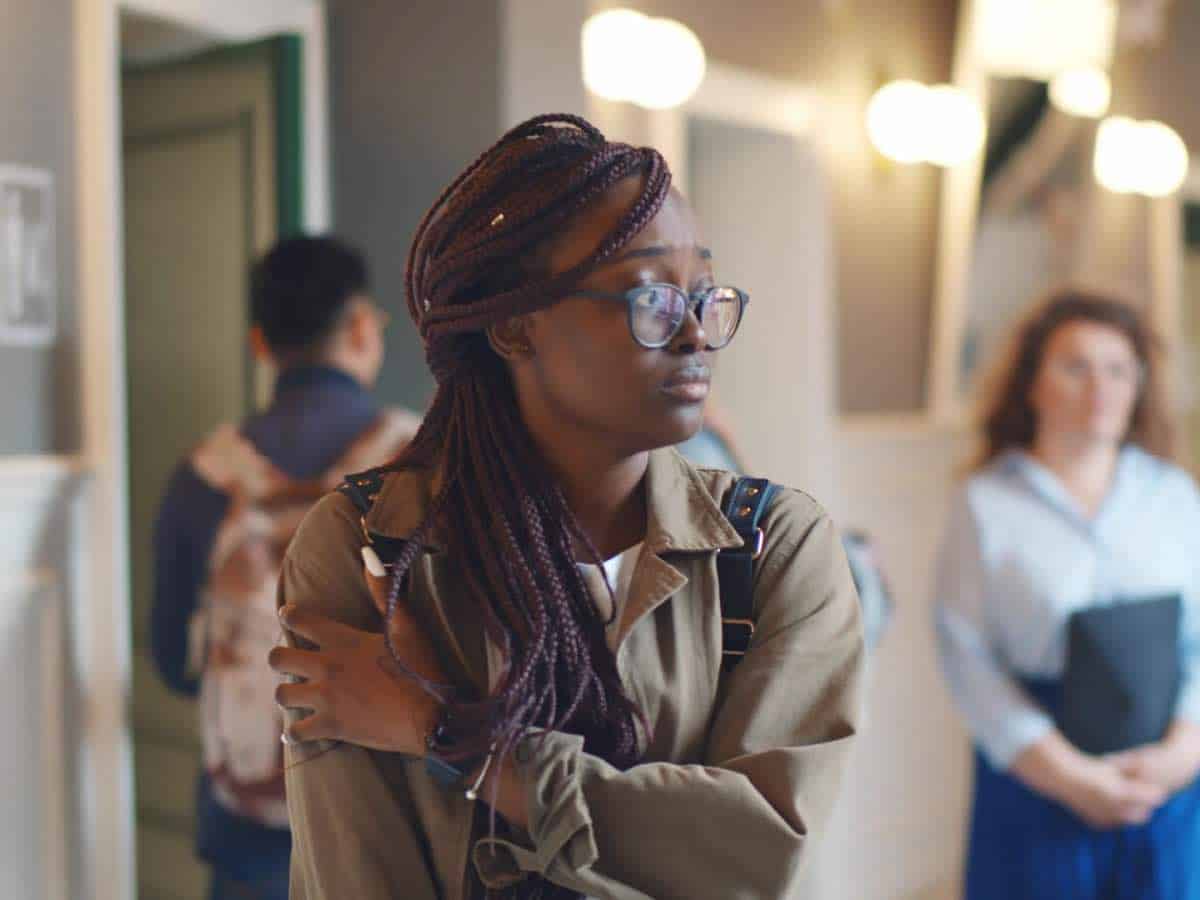 Is It OK to Talk About Being an Introvert in a College Essay?
According to the dean of admissions at Pomona College, introverted students have the opportunity to stand out in the admissions process, particularly when it comes to supplemental essays.
Some of the qualities innate to them, including introspectiveness and creativity, can help them showcase their best qualities and writing skills.
The college application essay provides applicants with a much-needed platform to allow admissions officers to know more things about themselves other than their high school GPAs and SAT and ACT scores.
It also lets them demonstrate their interest in attending by showcasing their knowledge about their dream schools.
Because of the fact that a supplemental essay is a major role player in the college admissions process, introverted students may use qualities intrinsic to their personality trait to shine.
For instance, since they tend to be more introspective people, they can tell a story much better than most others, including more extroverted students.
As a matter of fact, one must follow the 40/90 essay rule — no more than 40% of the essay should be story and no more than 60% of the essay should be introspection.
Other than simply leveraging the qualities associated with being an introvert to their full advantage, college-bound introverted teens may also choose to talk about their being introverts to impress college admissions officers.
Don't believe me?
Just check out this successful Yale essay that talks about the writer's introversion!
Why is School Hard for Introverts?
There are a number of types of introverted individuals.
However, according to a report by the website mindbodygreen, a lifestyle media brand, the following are the 4 most common types of introverts:
Social introverts. Simply put, social introverts prefer being alone more than being with others. It's important to note that they are not like those with social anxiety in that they do not fear crowds — they just don't like them.
Anxious introverts. While crowds are disliked by some introverts, they are dreaded by some because they often feel shy or awkward around people. In many instances, they are perceived as rude, although being highly avoidant is just their way of protecting themselves from the stress and exhaustion being in a crowd brings.
Thinking introverts. At first glance, it would seem like thinking introverts, which are the most cognitive of the bunch, will have no trouble going to college because it's where they get to read, study, research and learn a lot. However, it's not unlikely for them to retreat into the mental world often, including when in the presence of other students.
Restrained introverts. Unlike most introverted individuals, restrained introverts have no trouble socializing. But it can take them a while to warm up to people and allow themselves to be a part of the crowd.
No matter the type of introvert, college can prove to be challenging either for a short duration of time or until such time that they earn their bachelor's degrees. But by opting for the right institution, they may find it less uncomfortable to work on an undergraduate degree — we will tackle this matter shortly, so don't stop reading now!
How Do Introverts Cope With College?
Introverted degree-seeking students are not obliged to change their ways. However, they cannot expect for the institutions they are attending or their classmates and professors to adjust to them.
This is when the importance of doing the right coping mechanisms to survive college comes in.
A college has just about anything and everything that can make introverts feel stressed and exhausted.
It can also leave them feeling like they are unwanted and don't belong although, in most instances, it's just a perception since introverted people are well aware of the fact that they are different from most others with different social preferences and needs.
Luckily, there are certain steps introverts may take to make their day-to-day college experience more bearable, thus allowing them to concentrate more on their studies and also obtain transferable skills in the process.
Here are some of the things you might want to consider as an introverted college student:
Make friends with other introverts. No one on campus can understand you better than other introverts. Without the need to explain things and make adjustments, you can have a more productive and happy social life.
Become a member of clubs or organizations. In many instances, being around like-minded individuals can alleviate much of the discomfort and awkwardness many introverts feel when in the company of others.
Sit in front of the classroom. With other students seated behind you, especially in a large class, there's no need to worry about them coming in between you and the professor talking in the front.
Take some classes online. Because crowds can drain introverts, which can impact their academic performance, online classes may be considered to keep having to step foot inside physical classrooms to a minimum.
Avoid peak times. No matter if you are headed to the dining hall, library or on-campus fitness gym, it's a good idea to determine which times of the day they tend to be packed with students and faculty members.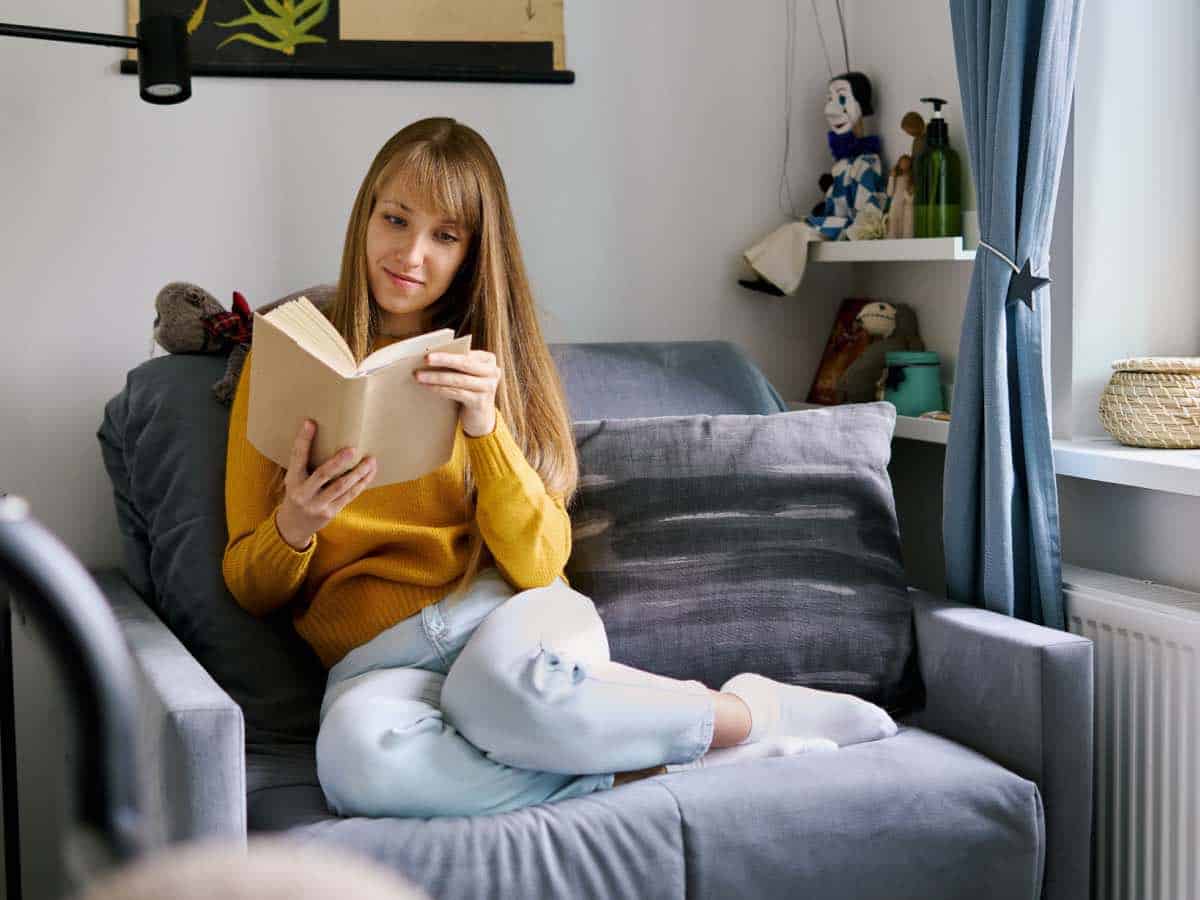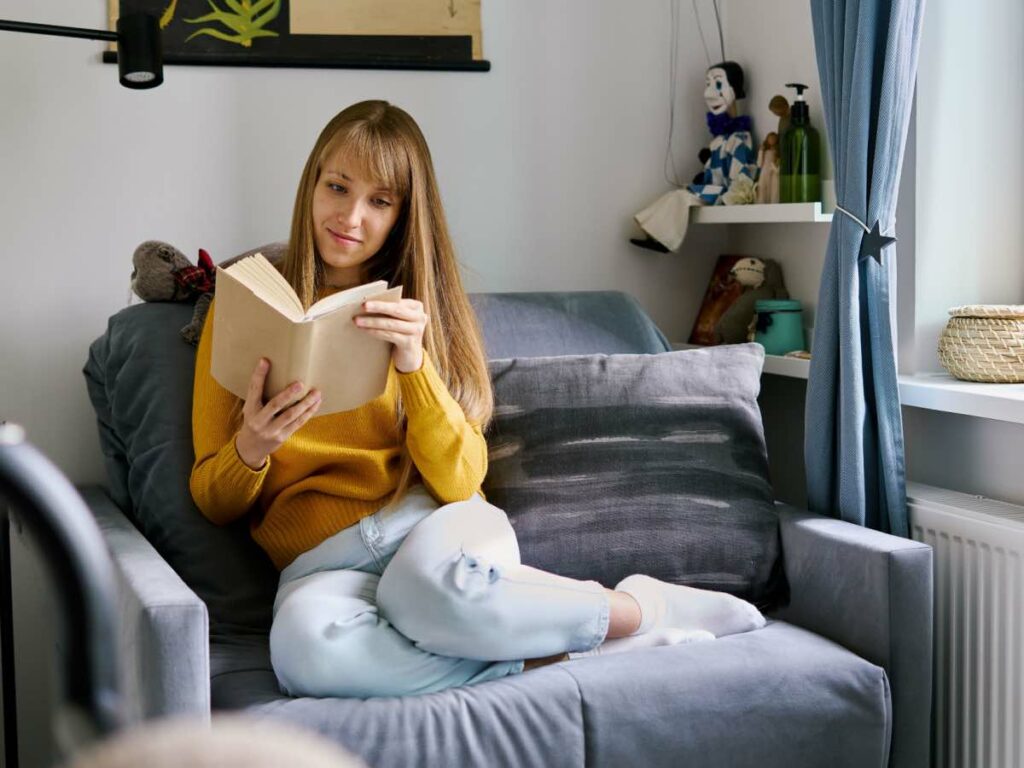 Do Introverts Get Better Grades?
Based on a study published by Barking Up the Wrong Tree, extroverted students get higher grades than introverted students during elementary school. However, in high school and college, introverts get higher grades than extroverts.
Many reasons exist why, for most people, having a bachelor's degree is an advantage. Some of the perks that come with it include increased job prospects, higher potential income and more enriching career and life experiences.
But to earn a bachelor's degree, it's a must for a student seeking it to get passing grades.
Because introverts tend to have trouble transitioning from high school to postsecondary school as well as socializing throughout college, it's easy to assume that getting high grades is a problem for them.
However, as mentioned above, a study said that introverts tend to get higher grades than extroverts in college.
The said study involved testing how more than 140 college students are knowledgeable of 20 different subject areas, ranging from astronomy to statistics. The result? Introverted students knew more about each one than extroverted students.
According to the website that published the study, introverts tend to receive more graduate degrees as well as take more final positions in National Merit Scholarship and available slots in the honor society in Phi Beta Kappa.
They are also known to ace the Watson-Glaser Critical Thinking Appraisal test more than their extroverted rivals.
On the other hand, the tendency of introverts to think more deeply, concretely and creatively allows them to get high grades.
It adds that their ability to regulate impulsive responses keeps their academic performance from being at risk.
Are Introverts Good at Studying?
Forming a study group is a strategy done by some students for them to be able to study better.
The following are some of the reasons why forming study groups works very well:
Accountability. Knowing that other people are around can encourage a degree-seeking student to come to the meeting place prepared as well as stay focused throughout the session.
Community. For most college students, studying with others who share the same goals (understanding the lesson better, getting a high grade, etc.) is more effective and enjoyable than doing it alone.
Support. No matter if a student wants to know something about the topic or is looking for a more effective study technique, someone in the group is likely to have the answer or a suggestion.
Provided that it's done the right way, studying in a group can be helpful and effectual. Otherwise, it could do more harm than good, especially if everyone has the same weaknesses and no one is serious about wanting to learn.
But whether or not carried out properly, studying in groups is not suitable for the vast majority of introverted students.
A solitary learning style is more appropriate for introverts, the kind that enables them to take their time when brainstorming and coming up with solutions.
Besides, the presence of others, especially people they don't know, can drain them of energy.
What Type of College is Best for Introverts?
The best institutions of higher education for introverts are those that do not pressure students to engage in campus life, socialize in a certain way or conform to a specific type of identity. It's more likely for introverted students to thrive in schools where sports and Greek life are not a huge part of the college culture.
Before anything else, let's make one thing clear: provided that introverts know and understand themselves, it's possible for them to reap academic success no matter which college they attend.
Sadly for most, if not all, introverted students, college can be more daunting than exciting.
And if introverted first-year students fail to fit in, chances are that they may not be able to return as sophomore students.
Based on a report by the Education Data Initiative, around 24.1% of freshmen students drop out.
As a matter of fact, about 73% of out-of-school adults and those with some college but no degree dropped out within 12 months of initial enrollment.
Because it's better to be safe than sorry, it's generally a good idea for introverted students to choose an institution where their personality trait won't keep them from having an enjoyable and fruitful college experience.
A small college with a small population would look perfect for any introvert seeking a degree.
Alas, in most instances, that's only at face value — a small academic setting is usually shared by people who know one another, thus making socializing inescapable.
Meanwhile, a large campus may provide them with an assortment of crowd types and extracurriculars.
And speaking of which, introverts may be quiet and reserved alright, but they still have interests and passions. Due to this, it makes perfect sense for them to investigate the clubs and organizations at schools before shortlisting them.
Here are some colleges and universities best for introverts, based on general consensus:
| College | Location | Acceptance Rate |
| --- | --- | --- |
| Amherst College | Amherst, Massachusetts | 9% |
| Bard College | Annandale-on-Hudson, New York | 60% |
| Bryn Mawr College | Bryn Mawr, Pennsylvania | 39% |
| Carleton College | Northfield, Minnesota | 18% |
| Drexel University | Philadelphia, Pennsylvania | 83% |
| Franklin & Marshall College | Lancaster, Pennsylvania | 38% |
| Grinnell College | Grinnell, Iowa | 11% |
| Haverford College | Haverford, Pennsylvania | 18% |
| Kalamazoo College | Kalamazoo, Michigan | 80% |
| Luther College | Decorah, Iowa | 76% |
| Massachusetts Institute of Technology | Cambridge, Massachusetts | 4% |
| New York University | New York City, New York | 13% |
| Northeastern University | Boston, Massachusetts | 18% |
| Reed College | Portland, Oregon | 42% |
| St. Olaf College | Northfield, Minnesota | 47% |
| Washington and Lee University | Lexington, Virginia | 19% |
Best Colleges for Introverts
Other than applying to the right college, it's also a wonderful idea for introverted students to declare a major that suits not only their interests and passion in life but their personality trait, too.
Wondering which majors are introvert-friendly?
Check out this article that enumerates the best majors for introverts.
Just Before You Head to College
It's true that some of the traits of introverted people can work to their disadvantage. And while the personality trait can make college harder, introverts need not abandon their dream of becoming bachelor's degree holders.
By choosing the right college and major and leveraging their strengths to their full advantage, they can have an enjoyable and successful college career.
Read Next: Worst Colleges for Shy Students

Disclaimer: The views and opinions expressed in this article are those of the authors and do not necessarily represent those of the College Reality Check.