How to Make a College List [Reach, Target and Safety Schools]
The first step to applying to colleges and universities is coming up with a list. Without a balanced college list, it's not unlikely for you to feel disappointed due to the absence of any acceptance letters in the mail.
Start building a college list with 20-30 schools and then narrow down the list to have 2-3 safety, 3-5 target, and 1-3 reach schools. Decide what is most important for you: financial aid, available majors, institution rankings, location, and school size.
Use free online tools, such as BigFuture from the College Board, College Navigator from the National Center for Education Statistics, and systems like Naviance.
Refrain from assuming that a college list packed with 20 randomly selected schools is a good one.
There is a proper way to come up with something that can help increase your chances of gaining admission into at least one college or university of your liking. Continue reading if you are about to create a college list anytime soon and you want to make sure that it's both balanced and realistic.
Research Colleges
So many things can make choosing institutions to apply to stressful and fatiguing. Leading the list is creating a list — without one, the process of choosing a college can become more unnerving.
To start creating your college list, take advantage of online resources to narrow down your options.
Websites like College Raptor and U.S. News provide valuable information on various colleges, such as admission criteria, rankings, and campus life.
Attending college fairs is another great way to gather information about different colleges. College fairs can provide the opportunity to:
Speak with college representatives personally
Collect informational brochures and booklets
Attend workshops and presentations on the college search process.
I also recommend campus visits (virtual or in-person). Campus visits allow you to:
Gain firsthand knowledge of the campus environment
Understand the student culture and vibe
Assess the quality of the academic programs and resources
Because different college-bound high schoolers have different requirements, factors to take into account when making a college list can vary greatly.
The following, however, are some of the most important factors when building a good college list:
Tuition and Financial Aid
Almost 20% of students admitted to their dream colleges enrolled elsewhere due to the steep sticker price. It goes without saying that the cost is critical when it comes to deciding which schools should make it on your list.
Unless you have a substantial college fund or are guaranteed to win a full-ride scholarship, see to it that every institution you will put on your list won't wreak havoc on the budget.
Don't forget to look into financial aid — find out what kinds of aid are available, what percentage of freshmen students receive them, and how much each awardee gets.
College Location
Before shortlisting a college, determine whether you find being miles away from your loved ones an opportunity to become independent or something that can make you feel miserable and homesick every waking hour.
The answer will help you come up with a college list consisting of schools located in the right places.
The location is also a cost-related factor. This is most especially true if you plan to go to a public institution where cheaper in-state tuition and steeper out-of-state tuition are a thing. But if it's a private college or university you wish to go to, there is no need to worry about this matter as the tuition cost is the same no matter where a student is from.
Institution Type
Another thing that can have a considerable impact on how much money you will have to spend to get your hands on a degree is the type of institution you wish to attend: private or public.
Everyone knows that private colleges and universities cost way more than public ones — sometimes up to 10 times more. Your chances of gaining admission into a public institution are higher, too, since some of the most selective schools are private. Don't stop reading now because we will discuss acceptance rates in a few.
Campus Setting
Urban, suburban, town, rural — there are a handful of campus settings to choose from. It's important to pick one where you will thrive so much better for the next four years.
Let's check out the primary characteristics of these four campus settings to help you choose wisely:
Urban. Earning a degree from a school situated in the city is for you if you love being in an environment bustling with activity. It's the perfect setting for you if you like diversity, which we will talk about in a few.
Suburban. As the name suggests, a suburban campus setting is perfect for those who wish to have some peace and quiet but still want easy access to the hustle and bustle of a busy city.
Town. Going to a school situated in a town is ideal for you if being a part of a small and cozy community is a plus. What's more, plenty of college towns have pocket-friendly tuition costs.
Rural. Are you a nature lover? Then there is no doubt that a school with a rural campus setting is right for you. Many rural colleges rank high, too, such as Williams College, Bowdoin College and Hamilton College.
Admissions Test Policy
Thousands of US colleges and universities these days have a test-optional policy, which means that applicants are not obligated to submit their standardized test scores. It's a wonderful idea to apply to any of them if you are unhappy with your test score or weren't able to take the SAT or ACT.
Do you have a high test score and feel that it can convince the admissions officers that you are what they are looking for? Then go ahead and submit it — it might help increase your admissions chances.
For instance, 69% of applicants to Harvard submit their SAT scores despite the fact that the Ivy League is test-optional.
Related Article: Getting Into College With High GPA But Low SAT/ACT
Housing Cost
Especially if you plan to attend a college that's miles away from home, you will have to decide between living on-campus and living off-campus. Each option comes with its own set of pros and cons, which you should weigh carefully.
Living on-campus allows you to enjoy the full college experience. It's also usually cheaper than living off-campus despite having all sorts of amenities, plus it's generally safer since one of a school's priorities is the safety of its students.
However, on-campus living can limit your privacy. You may also wind up with a horrible roommate!
On the other hand, off-campus living gives you more freedom and privacy. Alas, it can be a costlier option. This is especially true if you have the apartment to yourself and it's far from the campus.
Acceptance Rate
There is a quick way to know whether or not an institution should be included on your college list: check out the acceptance rate. The higher the number you see, the better your admissions chances.
But a low acceptance rate should be the least of your worries if your academic profile is so much better than the school's admissions statistics, which you can access by checking out its Common Data Set (CDS).
Not too happy with your GPA, test score, admissions essay, and extracurriculars? Then focus on schools with the highest acceptance rates.
Academic Programs
Some colleges and universities are known for their top-notch STEM programs. On the other hand, some are revered for their world-class business programs.
Anywhere from 20% to 50% of freshmen students enter college not knowing what to pursue. If you are not one of them, it's a great idea to come up with a college list centering on the program of your liking.
Still on the fence?
No worries — just make sure that you shortlist schools with plenty of options within the field you are interested in.
Racial And Ethnic Diversity
No matter if you are a part of an underrepresented group or you just want to have a better understanding of yourself and others, then consider choosing colleges that emphasize diversity.
Attending an institution where the student body consists of people from different races, ethnicities, cultures and religions comes with an assortment of perks.
For instance, it allows you to enjoy a richer educational experience as well as better communication and thought-processing skills. It also prepares you to thrive in a complex workforce.
Related Article: Most and Least Racially Diverse US Colleges and Universities
Extracurriculars
Just because you will be working on a degree doesn't mean you will be spending the next four years of your life reading textbooks and acing exams. It's due to this why filling your college list with schools offering a wide variety of extracurricular activities available for their students to partake in is a wonderful idea.
Having extracurriculars lets you learn skills and create a network, both of which will be valuable after graduation.
The more extracurricular activities are around, the greater your chances of finding one or two or more that can help you become a well-rounded college student and a promising employee in the near future.
Related Article: Is Volunteering an Extracurricular Activity?
School Size
College is so much bigger than high school, both figuratively and literally speaking. If you are from a small high school, even a small college may leave you dazed.
The size of a school is a factor in the college selection process that's both vital and complex.
For instance, it's true that a large campus may offer more amenities. However, you may have to take a bus or a train to get to your other classes.
On the other hand, a small campus may be cozy alright. But chances are there are fewer amenities and things to do, too. Avoiding people may prove to be challenging as well.
Accreditation
When it comes to well-known or high-ranking colleges and universities, accreditation is almost always a given. This means that you can forget about checking whether or not they are accredited, thus allowing you to save a great deal of time creating a balanced and well-thought-out college list.
However, it's a completely different story when it comes to smaller institutions that not everyone talks about all the time. The same is true for online schools, no matter if operating purely on the internet or offering hybrid classes.
Checking that the school you are about to include on your college list is accredited allows you to enjoy quality education and qualify for financial aid. It also enables the credits you will earn from it to transfer to another accredited school, should you decide to switch colleges. More importantly, it will let you earn a degree employers respect.
Weather
Not too many students know the fact that the weather is an important factor in the college selection process.
Studies show that the weather can impact a student's mood and level of motivation, too.
Does the sun leave you feeling alive or flustered? Does the cold leave you feeling jolly or down?
Before writing the name of a college on your list, research on the weather and see if it's something that you can live with as you complete your program.
Keep in mind that most US states have four distinct seasons. This is why make sure that your college list is filled with schools that will let you be in your element no matter the weather condition.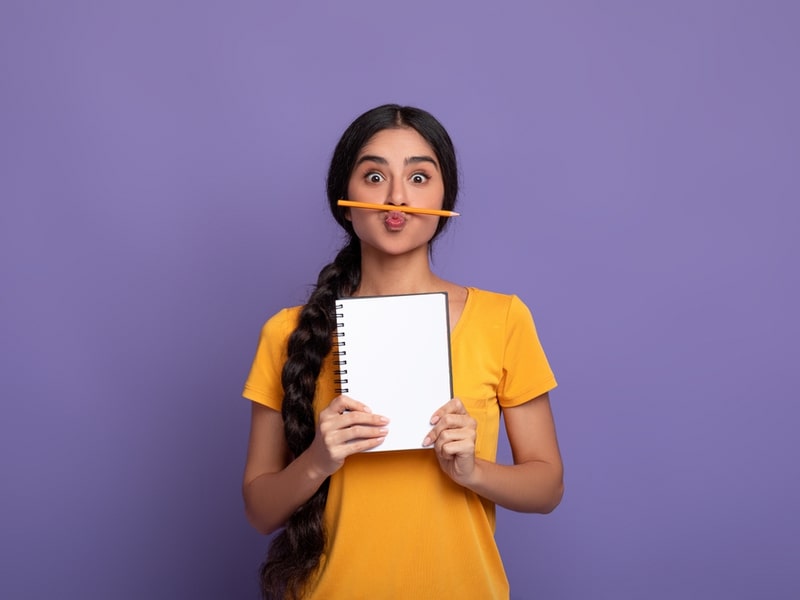 Organize Your College List
Divide the colleges in your list into three categories:
Safety schools. Sometimes they are called backups.
Target schools. Other names are match or likelies.
Reach schools. Other names include dream or lottery schools.
It's not a wise move to fill your college list with prestigious schools since you're always told to dream big. Likewise, it's a no-no to sell yourself short by creating a college list with nothing but the most non-selective schools on the planet.
When building a college list, you should include schools that fall in the following three categories:
Reach schools
Also sometimes referred to as dream schools, reach schools are colleges and universities where your academic profile is below the average of their admissions requirements or the credentials of admitted students. Generally speaking, all prestigious schools in the US are reach schools for the majority of college-bound high schoolers.
Because the acceptance rates at reach schools are very low and your academic profile is not what they are looking for exactly, your chances of getting accepted into them is low. But anything is possible.
Each time you include a reach school on your college list, you are putting yourself at risk of being disappointed if you get a rejection letter.
However, you are also giving yourself a chance to earn a degree from an elite institution.
It's okay to include 1-3 reach schools on your list, but make sure you have other options.
Match schools
Some students call them target schools. Others refer to them as 50/50 schools. No matter what they are called, the fact remains that match schools are colleges and universities where your application matches the application of the majority of freshmen students admitted into them.
Needless to say, there is a good possibility that you will get a nod from their admissions officers. To increase your chances that at least one school on your college list will accept you, have two to four match schools.
Just because a thing or two on your academic profile falls below the average range for recent admits doesn't mean that a college or university you wish to apply to should be considered a reach school. If most of your application meets the minimum requirements of the institution, it's still a match school.
Safety schools
Also sometimes called back-up schools, safety schools, as the name suggests, are colleges and universities that will almost certainly welcome you into their campuses. That's because your academic profile exceeds those of recently admitted freshmen students. However, always keep in mind that nothing in life (and admissions) is certain.
You can think of yourself as someone who is overqualified for a safety school, which means that your GPA, test score and class rank are higher than what the institution is looking for in applicants. Just remember to check out its acceptance rate. If the figure you see is below 80%, it's not the best safety school to include on your college list.
Not too many students dream of attending their safety schools, but make sure that you will be happy to spend the next four years of your academic life there should it send you an acceptance letter.
Aim to include at least 2-3 safety schools on your college list.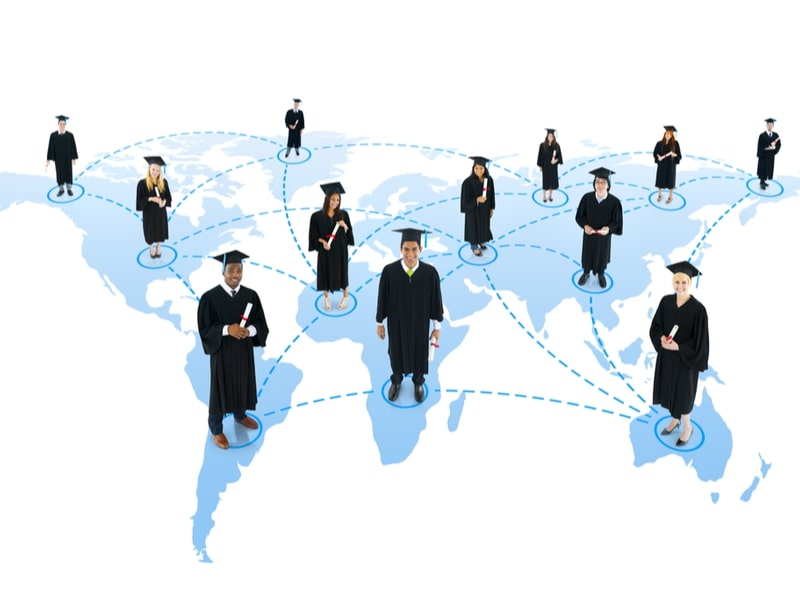 Create a Comparison Table
create a comparison table to easily reference and compare vital information about each college. The table should include columns for each criterion you've decided to prioritize. For example:
| | | | | | |
| --- | --- | --- | --- | --- | --- |
| College | Location | Majors | Cost | Campus Size | Reputation |
| College A | City | Biology, Chemistry | $20,000 | Small | Excellent |
| College B | Rural | Biology, Chemistry, Environmental Science | $30,000 | Large | Good |
This table will give you an at-a-glance overview of the colleges on your list, helping you make informed decisions about each school. As you continue to research and gather information, update the table to keep it current and useful.
Seek Advice From People With College Experience
Guidance Counselors
Your guidance counselors can play a crucial role in helping you create a well-rounded college list. They have experience working with students who have varying levels of interest and career ambitions.
Schedule a meeting with your guidance counselor to discuss your goals, any specific colleges you have in mind, and to explore potential college matches based on your academic profile, extracurricular interests, and personal priorities.
Teachers
Teachers, especially those who are familiar with your academic abilities and passions, can offer valuable insights into which schools may be the best fit for you. They can also help identify academic programs or specialties within particular colleges.
Reach out to your teachers for advice, as they may know about additional schools that you haven't considered yet.
Current Students
Speaking with current students attending colleges on your list gives you a firsthand perspective on the academic environment, campus culture, and overall student experience.
Connect with students from your high school who have gone to the colleges you're interested in, or reach out to the college admissions office to get connected with current students.
Alumni
Alumni are valuable resources as they can provide post-graduation perspectives on the college experience and long-term benefits of attending a particular institution. Their insights can help you understand how various colleges might align with your long-term goals and personal values. Don't hesitate to reach out to alumni from the schools on your list, whether through social media, college alumni associations or other networking events.
Refine Your College List
As you work on creating your college list, it is important to refine your choices based on several factors. Here are a few key areas to consider while narrowing down your list:
Application Deadlines
Keep track of the different application deadlines for each college on your list.
Consider creating a table or a calendar with all the relevant deadlines, including early decisions, early action, and regular decision timelines.
| | | | |
| --- | --- | --- | --- |
| College | Early Decision | Early Action | Regular Decision |
| University A | 1-Nov | N/A | 1-Jan |
| University B | N/A | 15-Nov | 15-Jan |
Make sure to prioritize your applications based on your preferences and your likelihood of getting accepted to these schools.
Admission Requirements
Compare the admission requirements for each college on your list.
Determine whether a school requires SAT or ACT scores, submission of subject test scores or AP exam results, essays, letters of recommendation, or a portfolio.
Organize this information in a table or a document with bullet points for each college:
University A

SAT/ACT: Required
Subject Tests: Optional
Essays: 2 Required
Letters of Recommendation: 2 Required

University B

SAT/ACT: Test-Optional
Subject Tests: Not Required
Essays: 1 Required, 2 Optional
Letters of Recommendation: 1 Required
Match your qualifications with the requirements and focus on the institutions where you have a higher chance of getting accepted.
Making College List Examples
To help you find which schools to include in each category, you may estimate your chances of gaining admission with the help of a college chances calculator.
As the name pretty much suggests, a college chances calculator is a tool available online, usually cost-free, that you can use to facilitate your college list-building endeavor.
Different college chances calculators look and work differently. See to it that you opt for one that you can use trouble-free and has many positive feedback too.
To have a clear example of creating a solid college list, check out this table consisting of the academic profile and college preferences of three high school students in Massachusetts trying to figure out which institutions should be included on their respective college lists as reach, match and safety schools:
| | STUDENT A | STUDENT B | STUDENT C |
| --- | --- | --- | --- |
| GPA | 3.1 | 4.75 | 3.9 |
| SAT EBRW score | 680 | 720 | 700 |
| SAT Math score | 700 | 740 | 720 |
| ACT score | 28 | 34 | 30 |
| Institution type | Public/Private | Public/Private | Private |
| Tuition and fees | $40,000 | $40,000 | $60,000 |
| Programs/majors | Computer Science | Engineering | Psychology |
| Campus setting | Any | Urban/suburban | Suburban/town |
| Location | MA/RI/CT/NH/VT | Any | Any |
| Housing | No | Yes | Yes |
Below, you will come across what a balanced college list would look like for Student A, Student B and Student C, based on their academic profiles and personal preferences given above:
College list for a student with a 4.75 GPA
Reach schools:
Boston College
Massachusetts Institute of Technology
University of Rhode Island
University of Connecticut
Match schools:
Central Connecticut State University
College of Our Lady of the Elms
Fisher College
University of Bridgeport
Safety schools:
Bridgewater State University
Westfield State University
College list for a student with a 3.1 GPA
Reach schools:
Howard University
Florida State University
University of Florida
Match schools:
Carroll University
King University
Liberty University
Safety schools:
Alabama A&M University
California State University
College list for a student with a 3.9 GPA
Reach schools:
Claremont McKenna College
College of the Ozarks
Harvey Mudd College
Stanford University
Match schools:
Andrews University
Bucknell University
Lafayette College
Mississippi College
Safety schools:
Baker University
Oklahoma Wesleyan University

Disclaimer: The views and opinions expressed in this article are those of the authors and do not necessarily represent those of the College Reality Check.