Can You Pass the SAT Without Studying?
Preparing for college is very stressful. One of the things that make it exhausting and nerve-racking is the fact that you have to take the SAT, which requires a student to spend 10 to 20 hours per week to prepare for it. Getting a perfect SAT score isn't your goal because everyone knows that's incredibly rare, but can you pass the test without studying?
Even without studying, a student can get the lowest possible SAT score of 400. No one can get a 0 score on the SAT. Similarly, unlike a school exam, there are no failing and passing scores on the SAT. If you can't get a high SAT score apply to test-optional colleges and universities.
Before graduating from high school, students in 20 US states have to take the SAT. So, in other words, depending on where you live, you can graduate from high school even without preparing for and taking the SAT.
Some high school students are busy not only on the campus but also outside of it, and having no time to gear up for the SAT is not uncommon among them.
If you are one of these students and worrying about your SAT score, continue reading. Below, we will discuss some of the most important matters about SAT scores.
First things first — let's answer this question that a lot of high school students are too shy to ask…
How Do You Know If You Passed the SAT?
Students who take the SAT will neither pass nor fail the exam. What they will get is either a good or bad score. No matter the case, they can check out their SAT scores by logging into their College Board accounts. SAT scores usually become available online two to four weeks after the test date.
Besides taking a look at your SAT scores on your computer screen, you may also print them. You may request a copy of your SAT scores, too, through mail by following the instructions on the College Board's website.
For as long as you take the SAT, you will surely get a score of at least 400, which is the lowest possible SAT score that any high school student who takes the exam may get. In fact, even if you leave the answer sheet blank, you will still get 400 simply for sitting through the exam or paying for it — SAT registration fee is $52 ($68 with essay).
If the lowest possible SAT score you can get is 400, then let's answer this question…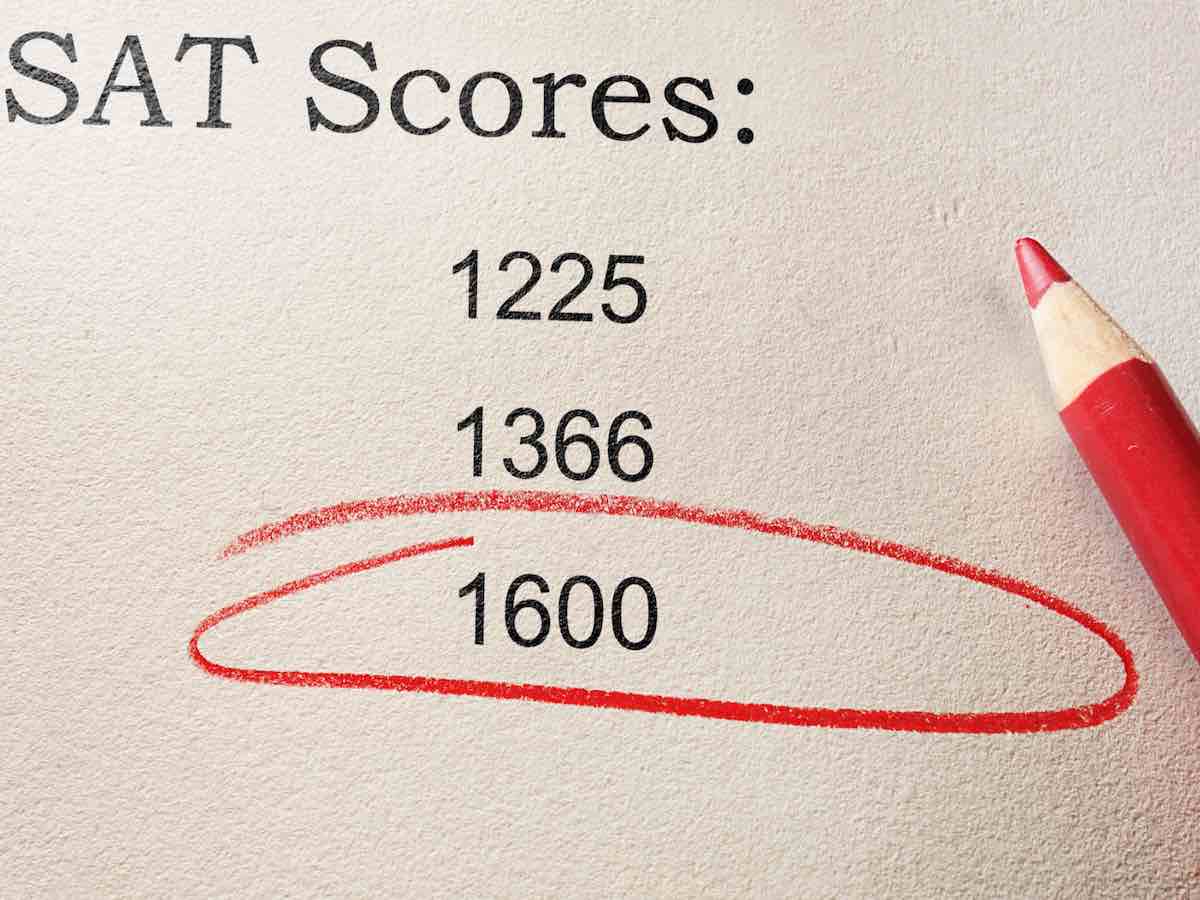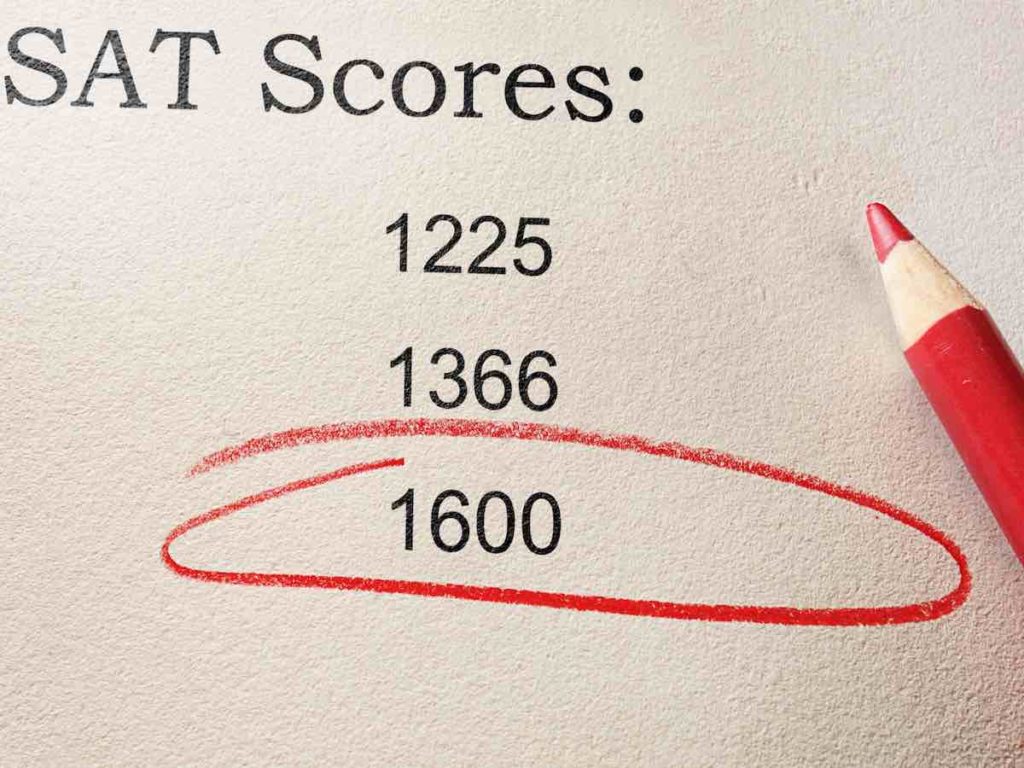 What is the Highest Possible SAT Score I Can Get?
The highest possible score a student can get on the SAT is 1600. This means getting a perfect score of 800 on each of the two sections of the SAT. Getting a perfect SAT score of 1600 is extremely rare. In addition, the College Board does not disclose how many test-takers get a perfect score.
Math and Evidence-Based Reading and Writing (EBRW) — these are the two sections of the SAT. The highest possible score on the Math section is 800. The highest possible score on the EBRW section is 800, too.
It's important to note that the SAT essay is optional, which means you may or may not take it.
Not taking the SAT essay is perfectly fine since the score you will get from it will not be included in your composite SAT score. In other words, you could get a very low SAT essay score and still get a perfect 1600 SAT score.
However, getting a perfect SAT score, as mentioned earlier, is very rare. As a matter of fact, of the almost 2.2 million students who took the SAT in 2020, only 7% (equivalent to 153,892) scored between 1400 and 1600!
Related Article: What to Bring to the SAT Test
How About the ACT, Can You Fail It?
Like the SAT, the ACT is a standardized exam that no student can fail. The lowest possible score one can get on the ACT is 1. On the other hand, the highest possible score one can get on the ACT is 36. Getting a low ACT score may keep a test-taker from getting admitted into selective schools.
The SAT is a longer exam than the ACT. Despite this, the ACT has more sections — English, Reading, Math and Science. Similar to the SAT, the ACT has an optional essay writing section.
Earlier, it was mentioned that it's rare for test-takers to get a perfect score of 1600 on the SAT. Well, it's even rarer for test-takers to get a perfect score of 36 on the ACT. In fact, out of the 1.9 million students who take the ACT a year, only 3,700 of them score 36. That's equivalent to only 0.20% of all test-takers!
It's a good thing that the ACT may be taken up to 12 times. Many students take it two to three times before applying to college. If you would like to know if it's fine to score 16 or 17 on the ACT for the first time, click here.
What Minimum SAT Score Can Get You Into College?
Most non test-optional US colleges and universities look for students whose SAT scores are in the 75th percentile or higher. That's equivalent to an SAT score of at least 1215. An SAT score in the 75th percentile means that the test-taker did so much better than 75% of all students who took the SAT.
As a general rule of thumb, the higher your SAT score, the higher your chances of getting admitted into more schools, including especially selective, elite ones such as Harvard, Princeton and MIT.
Less selective colleges and universities regularly accept students whose SAT scores range anywhere from 950 to 1050.
In many public universities, lower SAT scores are also welcome, provided that the applicants are residents and meet other qualifications.
As a matter of fact, having an SAT score of 400 can get you admitted to up to 13 schools.
If you are not happy with your SAT score, you can take it again — students can take the SAT as many times as they like. But fret not if you no longer want to take it. That's because you can have a low SAT score and still get accepted to your dream school. Just check out this question…
Do All Schools Require Submission of SAT Scores?
Not all colleges and universities in the US require the applicants to submit their SAT scores together with other admission requirements. They are called test-optional schools. In many instances, the applicants may submit their SAT scores. However, their SAT scores will not impact their application.
Most test-optional schools believe that standardized tests such as the SAT and ACT are not good measurements of the knowledge and potentials of students.
It's because of this reason why they have chosen to give the applicants a choice between submitting their SAT scores and not submitting them. Suppose you decide to submit your SAT score. In that case, the admissions officers will still base their decision on other factors, especially those they believe are stronger predictors of your potential.
Applying to a test-optional school is a smart move if you are not proud of your SAT score and you don't have the time and money to take the standardized exam again to get a better score.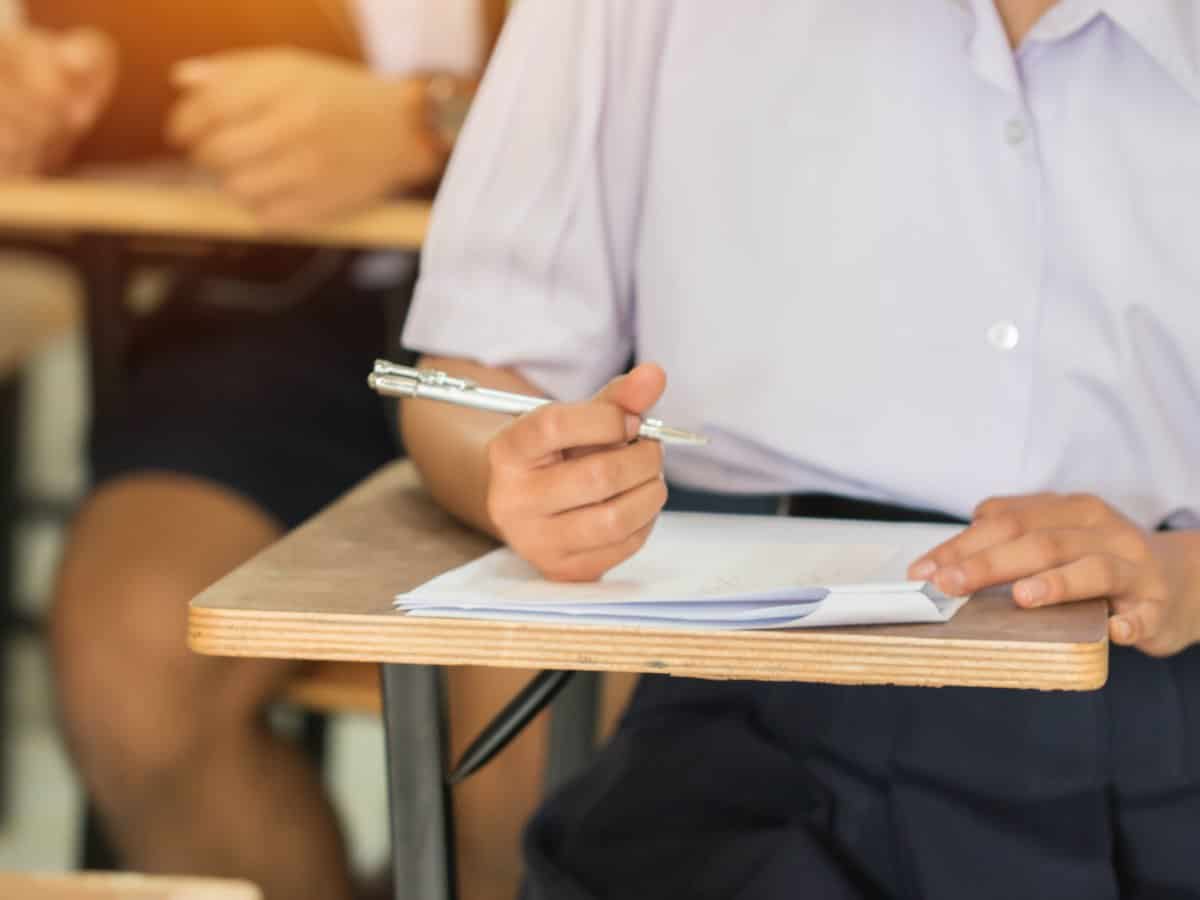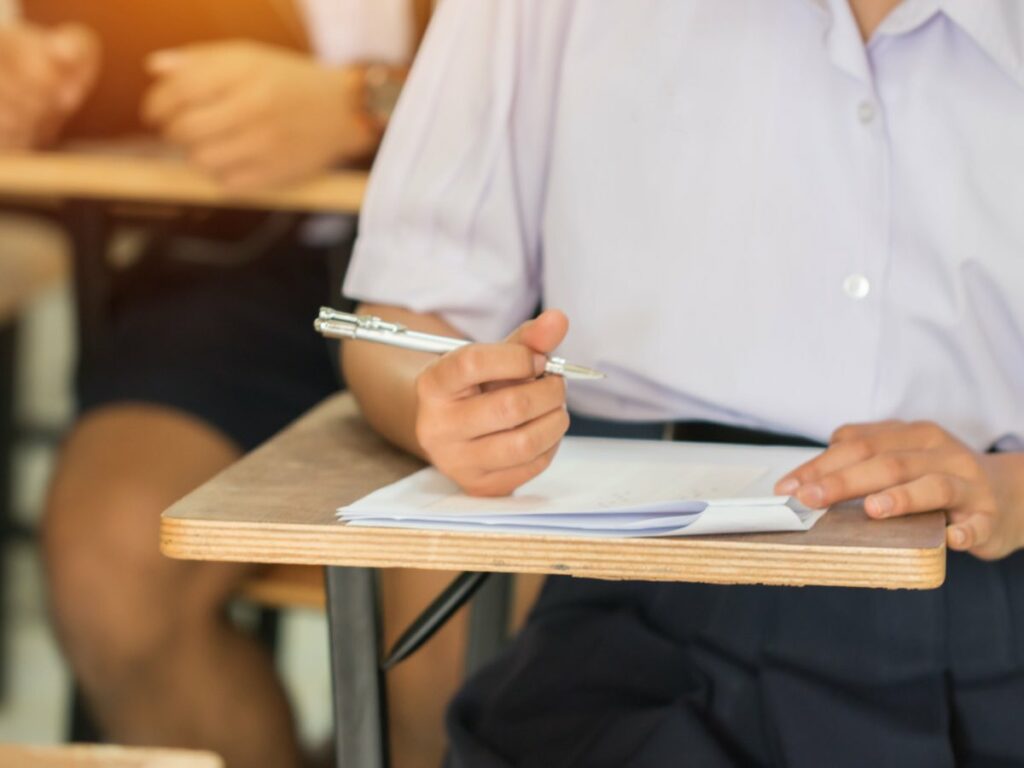 10 Tips And Tricks To Pass SAT Without Studying
1. Get a good night's sleep the night before the test
It's important to be well-rested on the day of the test so you can focus and perform your best. Go to bed early the night before the test and avoid caffeine and alcohol before bedtime.
2. Eat a healthy breakfast on the day of the test
Eating a healthy breakfast will give you the energy you need to power through the test. Avoid sugary foods and drinks, which can give you a quick energy boost followed by a crash.
3. Arrive early for the SAT test
This will give you plenty of time to find your seat, use the restroom, and relax before the test begins.
4. Read the test directions carefully
The SAT has a lot of different question types, so it's important to read the directions carefully before you answer each question. This will help you avoid making careless mistakes.
5. Ask yourself questions as you read
When working on the Reading section, try to identify the author's purpose. Is the author trying to inform, persuade, or entertain?
Summarize the main points of the passage in your own words. This will help you remember the information and answer questions about the passage.
6. Proofread your answers
This will help you catch any careless mistakes. Make sure that the answer you choose makes sense in the context of what you are reading.
7. Do the easy questions first
By attacking easy questions first, you save time for the more difficult questions. Don't be afraid to skip a question. If you don't know how to answer a question, skip it and come back to it later.
8. Guess answers when you have to
In the past, test-takers got penalized for guessing on the SAT by having a quarter of their score deducted each time. However, this is no longer true. Guessing on the SAT will not get the test-taker penalized. It will also give them a 25% chance of earning points.
9. Take breaks
The SAT is a long test, so it's important to take breaks throughout the test. The first break lasts 10 minutes between the Reading Test and the Writing and Language Test. And then there is a 5-minute break between the two Math Tests.
10. Stay positive
The SAT is a hard test, but it's important to stay positive. Remember that you've prepared for this test, and you're capable of doing well.

Disclaimer: The views and opinions expressed in this article are those of the authors and do not necessarily represent those of the College Reality Check.