If a student does not care about a college until junior or even senior year does she still have chances to get into a college? According to statistics around 70% of high school graduates will be accepted into colleges.
As long as the student is not in the bottom 30% of her class she most likely to be accepted in at least a state school or local community college.
So, is it too early to start planning for a college in 9th grade?
If you ask yourself this question, then the answer is no, it isn't. In order to get into a top selective college, you should start planning early.
Some parents who want their children to be accepted to Ivy League schools start college planning when their children are in kindergarten age.
It is true, however, that if a student gets As and Bs, then even without too much planning, she most likely be able to receive higher education, but her chances to compete with those who prepared early are very slim.
1. Take Challenging Core Academic Classes
When selecting classes for freshman year the main deciding factor is requirements for high school graduation. While different schools may have different requirements typically it goes something like this:
4 years of English
3 or 4 years of math (most selective colleges prefer 4)
3 years of science (most selective colleges prefer 4)
2 or 3 years of social studies or history (most selective colleges prefer 4)
2 or 3 years of foreign language (most selective colleges prefer 4)
According to Yale admissions advice, "try to take courses each year in English, science, math, the social sciences, and foreign language."
For most colleges, it's more important that the student challenges herself by selecting more and more difficult classes and performs well in them. They call it rigor.
It means taking honors and Advanced Placement (AP) classes when possible because when colleges look at your grades, they also pay attention to how tough your courses were.
However only take honors or AP classes where you know you can succeed. It's better to get A on standard class then C on honors.
When it comes to foreign languages it doesn't matter which one to choose. Most experts suggest taking the same language for 4 years instead of taking 4 beginner classes in multiple languages.
Schools offer different electives classes to choose from.
When choosing electives follow your passion: take classes in areas you enjoy. Also, it pays to focus on your strengths when selecting electives because it's easier to get better grades in classes you excel and thus increase your overall GPA.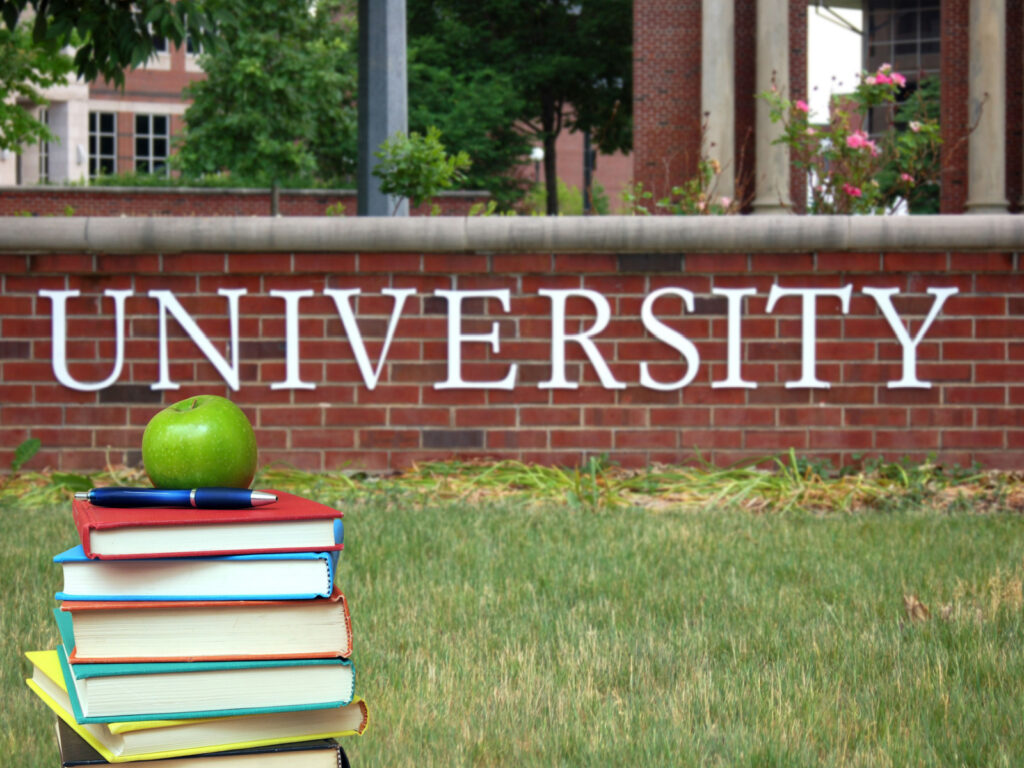 2. Get Involved in Extracurricular Activities
The second most important factor for college admission is extracurricular activities because admissions officers use them to evaluate your abilities and understand what you are capable of achieving outside of the classroom.
Extracurricular activities can be any activities you participate in outside of the classroom. They can be clubs and organizations, summer workshops, volunteer projects, sports teams, and camps that focuses on things like music, arts, or science.
Freshman year is the best time to explore and experiment with different extracurriculars – try many activities but commit to a few ones which you'll want to pursue over the long-term period. There is no penalty for changing your mind once you get involved in something, but by getting started early you are more likely to get a leadership role in a club later.
And this leadership experience will help you to stand out from other high-performing students that apply to the most competitive colleges.
Examples of extracurricular activities:
Athletics
Just playing recreational soccer once a week is not very impressive but playing in a travel team on regional and national levels is. Better even if you can start as a player and progress to a team captain role. Even if you are already a team captain there is still room to grow: you can contribute to the team's performance, inspire and be a leader. Additionally, good athletes may get an athletic scholarship to help with paying for college.
Student newspaper
Any college requires good writing skills and getting published in a newspaper is a good way to prove your skills. It's even better to progress from a writer to editor.
STEM Clubs
If you planning to apply for an engineering school like MIT or Caltech joining a robotics, math or coding club is the best way to show passion in a STEM field. If your school does not have a club you like it is even more impressive to start one. You can also attend STEM camps or compete in Olympiads.
Art clubs
If you are planning to apply to an art school like Rhode Island School of Design (alma mater of founders of Airbnb) then joining an art activity like art or photography club is a great way to start developing your portfolio. There are many other activities like concert or marching bands, poetry, and literature, drama or dance, etc. Just pick one or two or start one yourself.
Debate Team
For a long time participating in debates was considered the best activity for those who want to get in Ivy League college. The debate experience will help you to learn to speak in front of other people and think critically – skills that most colleges prefer to see in prospective students.
Student government
This is a great activity for future leaders. Student government offices represent students to the faculty and school administration. They organize various activities and projects which make positive impacts on school life.
Part-time Jobs
Not everyone comes from a wealthy family and if you need to work to support the family it does count as an extracurricular activity. You can use lessons you learned at work later in the college essay.
To sum up, get involved in 2 or more activities that you love and perform leadership roles. And remember, it's not a type of activity that sets you apart, but what you did within the extracurricular activity, how you pursued your passion and led other people. Colleges value quality and depth of involvement in anything you are doing.
3. Learn How to Manage Your Time
The high school program is much more complicated then middle school one. And since the key to getting to a top college is consistently challenging yourself it means taking more rigorous classes year over year.
If in elementary and middle school parents used to constantly remind you to do homework or about the next milestone in the project, then in the high school you have to become more independent to be prepared for college.
Additionally, several new extracurricular activities will further limit the time available for study, so it gets even more important to learn and master time management skills. Developing good study habits like staying organized, taking notes and avoiding distractions become crucial when preparing for the rigors of a high school course and then college.
Learning how to set proper goals and priorities will help to find enough time to complete homework on time and participate in extracurricular activities.
4. Talk to Your Guidance Counselor
High school counselors have a lot of responsibilities: they help students with personal problems, course scheduling, job placements and finally college selection and application.
According to a study by the National Association for College Admission Counseling having one-on-one meetings with a high school counselor dedicated to college admissions almost doubles chances that they will apply for financial aid and attend a four-year college.
So, meet with your counselor early in the year to discuss college admission and/or financial aid. If you're interested in a particular subject or extracurricular activity, let the guidance counselor or teacher know about it. Ask your counselor or teachers what Advanced Placement and honors courses are available, whether you are eligible, and how to enroll.
5. Improve Reading Skills (for SAT/ACT)
One way to prepare for the reading section on the SAT test is to read as much as possible during freshman year. Reading is the easiest way to build vocabulary and write better essays.
It is important being familiar with multiple genres: fiction novels, newspapers, historical books, scholar articles.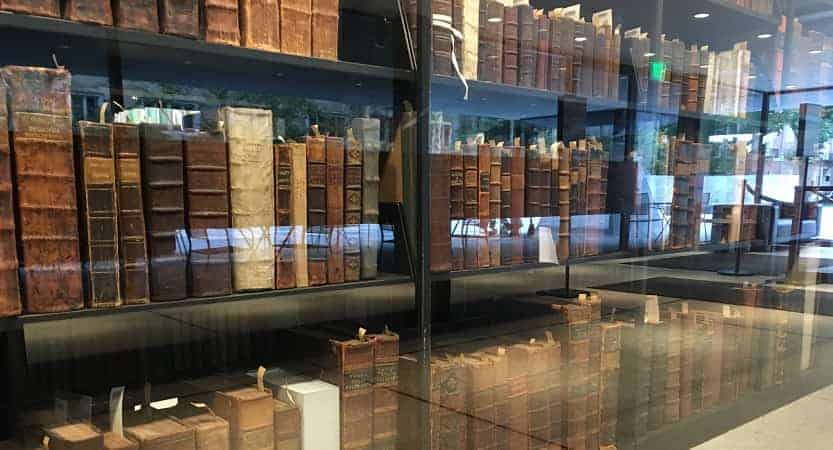 Try to make reading a part of your everyday schedule: you should read at least 30 minutes during the school year and even more during summer time. For instance, the reading schedule may look as follows:
Read one scholar article from a scientific journal or several pages from a non-fiction book
Read one article from a newspaper
Read a fiction book for 30 minutes
6. Start Preparing for the SAT/ACT
Many states now require taking either SAT or ACT as an assessment test for juniors in order to reduce the number of tests taken as well as to encourage students to prepare for those tests. When choosing which test to prepare for check if a particular one is a part of the high school graduation requirements.
While taking actual tests in 9th grade is a bit too early, taking practice tests is not a waste of time.
If you take a Preliminary SAT/National Merit Scholarship Qualifying Test (PSAT/NMSQT) in the sophomore or junior year you can qualify National Merit Scholarship (NMS). NMS is a prestigious national award which looks very good on any college application.
In freshman year you can take PSAT 8/9 which is really practice for a practice SAT. There are many resources for preparation: books, tutors, prep services. You can also sign up for Online SAT Practice Test on Khan Academy where you can access free, personalized study tools to help you get ready for the test.
7. Use Summer Strategically
While most kids can't wait for summer vacation so they can spend all summer hanging out with friends, playing video games and watching TV, it would be useful to carve out at least some time for something more meaningful.
By engaging in summer activities, you can improve yourself and the community around. This way you signal to college admission officers that even when you are not busy with schoolwork you still getting involved in challenging activities and keep pursuing your passions.
When you spend summer doing something personally exciting you demonstrate that you are a curious, passionate, dedicated person who could be a good fit for any college.
Examples of summer activities:
Working on a personal project. Writing blog articles, building web sites, learning new skills, anything that shows how determined you are to improve yourself.
Volunteering. Making an impact in the local community always looks good on your college resume.
Getting a job. Why not work during the summer and make some money?
Attending enrichment programs at a local library or community college.
Taking online classes. There are tons of free classes almost for any subject you may be interested in.
8. Start Visiting Nearby Colleges
Committing to a specific college early may not be the best idea. Every year thousands of students get disappointed when their dream colleges reject their applications.
Prospective students should know that colleges are not divided into 2 groups: Ivy League and the rest of the world. There are many good colleges out there and if you were not accepted to a college with a low acceptance rate it does not mean that you have failed.
When visiting multiple colleges, including local public ones, students can learn about their personal preferences which may be different from what they learned from books or YouTube. Some people may prefer urban campuses vs suburban, large vs small, modern vs classic. When attending information sessions prospective you can ask college students about their experiences.
And finally, visiting colleges is just fun. A College Kid plans to visit about 50 colleges in the next 4 years. Stay tuned.
9. Apply for Scholarships
Higher education is expensive, sometimes prohibitively expensive. Not all families can afford to save for college. When a family cannot pay entire tuition, it has 2 options: taking loans and/or get scholarships. Scholarships are free money provided by colleges or other organizations and they are much preferred over loans that need to be repaid.
Although the majority of scholarships are only available for seniors there are some that 9th-grade students can apply to as well. When applying for scholarships the general rule is to apply to as many as possible even if the award money is not high. Winning ten $1000 scholarships easier than the one for $10,000 because competition for smaller awards is smaller as well.
Note however those external scholarships, provided by various organizations or individuals, reduce the financial aid amount unlike internal ones provided by universities.
Related Post: How Do You Get a Scholarship in High School?
Preparing for College as a Freshman: Takeaway
It may be too early to think about college in 9th grade and your friends may think that you are weird if you keep talking about your dream college. But ambitious people like you know that slow and steady wins the race.
So, keep getting good grades, get involved in exciting extracurricular activities, keep improving yourself. You do not do it only to get to a dream school, you do it because you want to be a better person.
Does 9th grade GPA matter for college?
A Grade Point Average (GPA) is a number that is an average of all grades in high school for all years including freshman year.
How well you studied in middle school will only reflect in the selection of classes available for you in high school (Algebra I or Algebra II), but not in the GPA that is submitted to colleges.
On the first day of freshman year, everyone starts with a clean slate.
While some schools (for instance, California public schools) do not use freshman year for calculating GPA, all colleges will have access to your freshman year grades when they review student's transcript.
Even those who claim that they do not count as 9th grade.
Most importantly, low grades in 9th grade can put your chances of getting into the country's most selective colleges at serious risk.
College admissions officers always stress that they like to see an upward trend, i.e., when a student's grades improve year over year.
This means getting occasional C does not automatically disqualify from getting into a college of your choice.
Some smart students may even think of a strategy when they get C in 9th grade, B in 10th and A in 11th. They forget however that they most likely will be competing with kids with stellar 4.0 unweighted GPA for the same slots in selective colleges.
If, for example, a college officer considering applications from two students which had the same high grades in senior year, then the one who did better in freshman year is more likely to be accepted.
Additionally, do not forget that each year at school is harder than the previous one and it is actually harder to get B next year if you didn't put enough efforts in current class.
The new study conducted by the University of Chicago Consortium on School Research found "strong relationship between GPA in ninth grade and eleventh grade": most students in 11th grade had the same GPA as in 9th grade.
The research suggests that "ninth-grade GPA was strongly predictive of a student's likelihood of graduating from high school and enrolling and persisting in college."
Read Next: How to Prepare for College in 10th Grade