9 Short-Term Courses With High Salary
A bachelor's degree can take anywhere from 4 to 6 years to complete. And because $54,501 is the average cost of attending a 4-year private institution per year, it's not the most feasible option for learners who are short on money or time or both.
It's a good thing that there are plenty of short-term courses to choose from.
More importantly, there are lots of entry-level jobs that you can apply for armed with only a certificate.
In this post, I will share with you nine short courses that can lead to high-paying jobs. Some of them will allow you to make more than the annual median salary for all US occupations, which amounts to $45,760.
But first, let's answer a few pressing questions about short courses…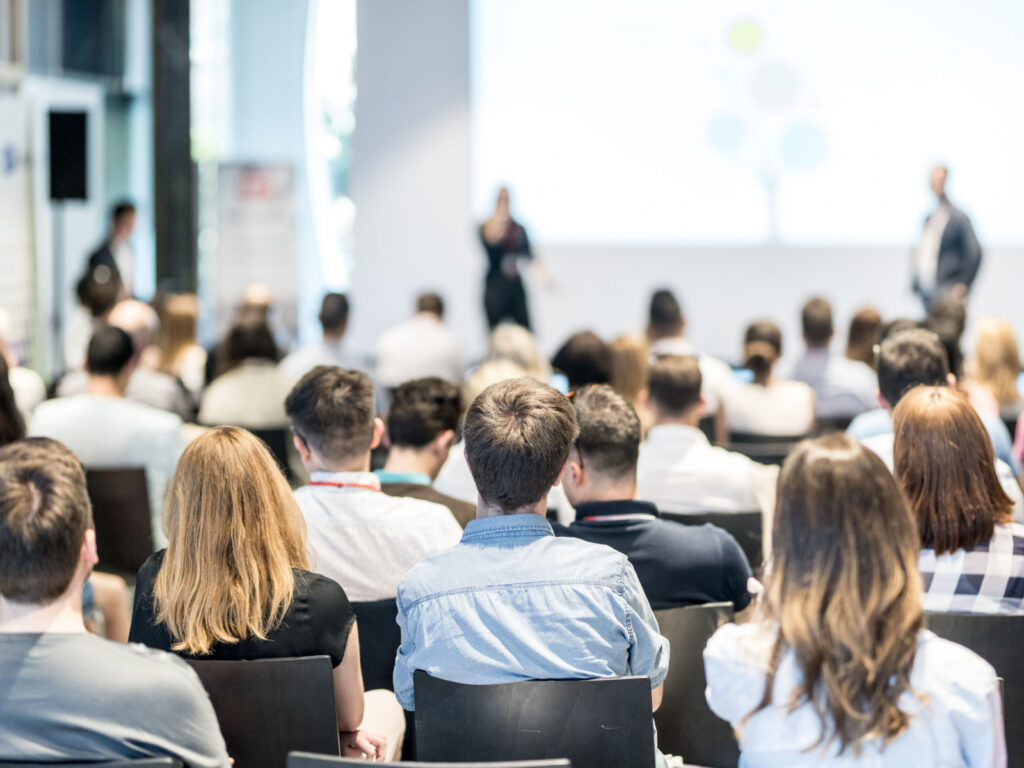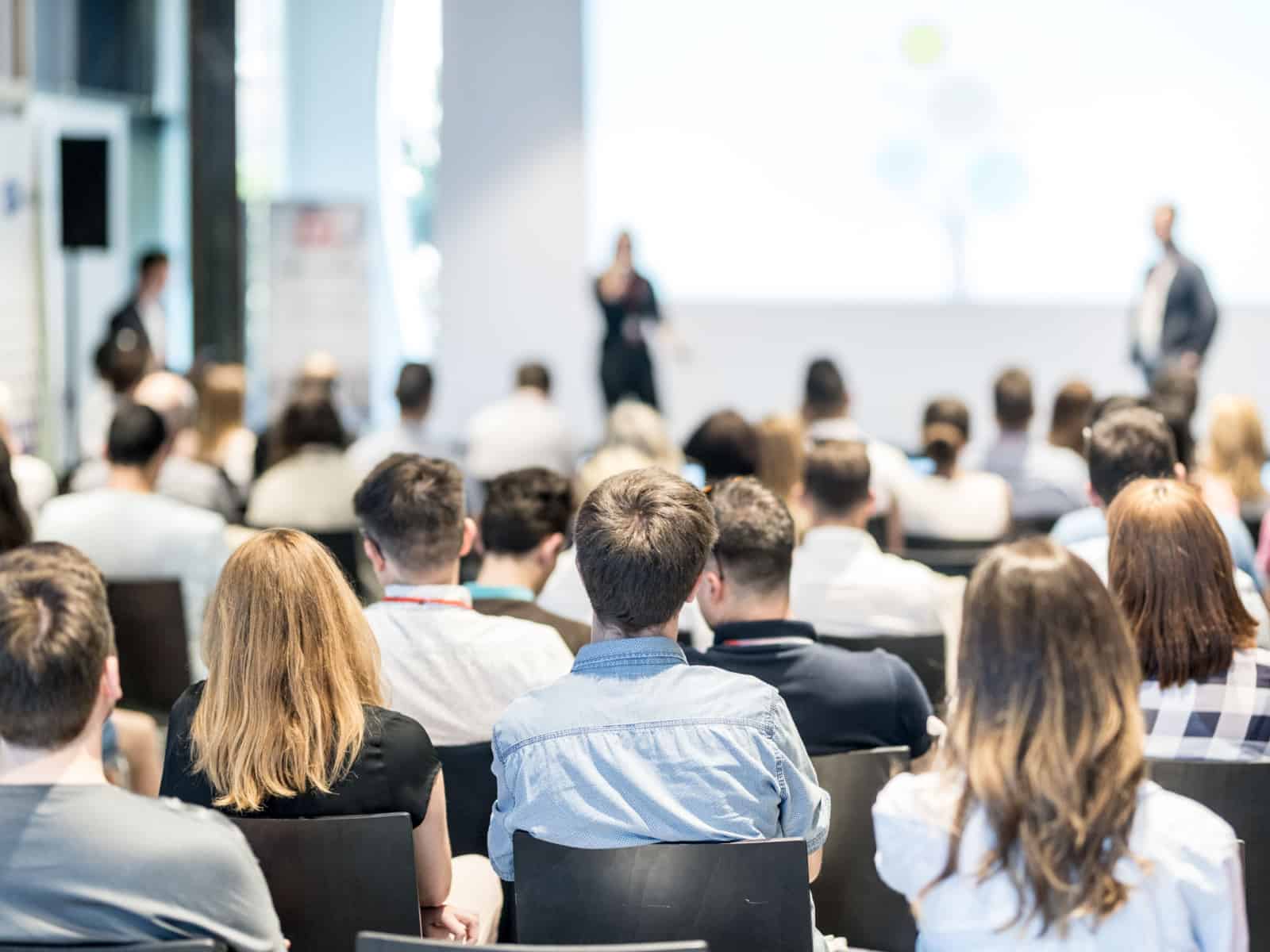 Are Short-Term Courses Legit?
Short-term courses offered by accredited colleges and universities are legit. While online learning platforms generally are not accredited, it doesn't necessarily mean that their short-term courses aren't legit.
In fact, many of them are recognized by and even partners with institutions of higher education.
Because accreditation is an entirely voluntary process, it isn't surprising that learning platforms on the web offering short-term courses typically do not have accreditation.
Due to this, it's a must to opt for one offering certificates employers accept.
Researching, needless to say, is important if you want to know whether or not the short-term course you are about to take is worth your resources — even if it comes free of charge, it still requires your precious time.
It's a good thing that many online short-term courses out there are legit.
Some accredited colleges and universities, in fact, recognize and even help administer them.
For instance, the EMT Medical and Trauma Emergency Care short-term course by Coursera, which lasts for seven months, is in partnership with the University of Colorado System.
Besides simply recognizing or partnering with online learning platforms, some institutions of higher education themselves offer short courses, too.
Some of them include the Georgia Institute of Technology, Massachusetts Institute of Technology, Wayne State University, Iowa State University, and the University of California, Berkeley.
Even Harvard University offers some short-term courses such as:
Data Science
Essential Management Skills for Emerging Leaders
Leadership Communication
Machine Learning
Negotiation Skills
Strategic Business Management
Promised to earn a certificate without doing any work other than providing your credit card number?
Stay away from that site!
There is no doubt it's just another one of those diploma mills that confer certificates and, in many instances, also undergraduate and graduate degrees that are completely worthless.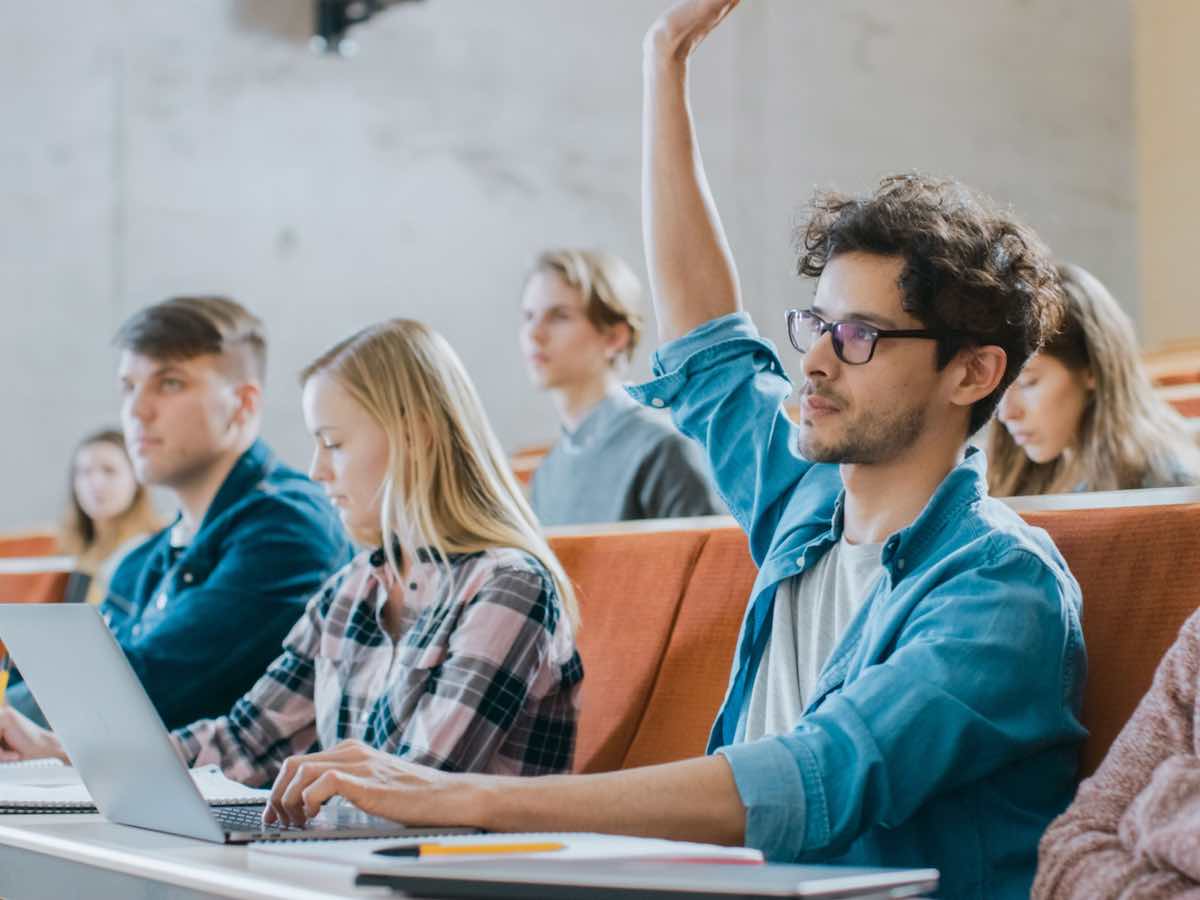 Benefits of Taking Short-Term Courses
The most obvious benefit of short-term courses is that they allow learners to equip themselves with the specific skill sets they need to get a job.
It also enables them to do so at a fraction of the cost of an undergraduate degree — some are cost-free. Online short courses also offer convenience.
Short-term courses — the name alone makes it very clear that the primary perk that comes with taking them is that learners can earn much-needed knowledge and skills quickly.
You can have a more head-turning resume many employers find irresistible in no time.
Completion can take anywhere from a few hours, a couple of days, or a few weeks to several months.
Some of them can take a full year or even a little longer to complete. When it comes to short courses, as a general rule of thumb, the longer it takes to finish the course of your choosing, the higher the payoff.
Many find short-term courses as wonderful alternatives to undergraduate degrees because, typically, they are so much cheaper. Some are within the $50 to $300 range, while others carry steeper price tags.
There are also entry-level ones that come free of charge, although the certificate isn't complimentary.
It's important to keep this in mind, especially because most potential employers will want to see a copy of your certificate. Needless to say, a free course may not be at all as cost-free as you think!
Short-term courses and online learning are practically synonymous, which means convenience like no other.
But there are also on-campus options that allow learners to experience studying in the traditional fashion. Many physical colleges and universities, however, offer short courses purely via the internet, unless labs are necessary.
Refrain from assuming that short courses are only for those who wish to say no to an undergraduate course.
If truth be told, you could have a bachelor's degree in something and still benefit from earning a certificate.
Suppose that you're in a field consisting of interrelated disciplines. Then a certificate under your belt would allow you to be more competent, which could make you eligible for a raise or promotion.
Downsides to Taking Short-Term Courses
One of the disadvantages of short-term courses is that, generally speaking, they do not count toward college credits. It's because the vast majority of them have no programmatic accreditation. In some instances, short-term courses are not enough for high-level jobs. Some can get outdated, too.
In a fast-paced world where an undergraduate degree doesn't come cheap, short courses provide many people with the opportunity to be qualified for employment for much less or even free.
However, as expected, earning a job qualification in this manner is not all peaches and cream.
Going to community college and then transferring to a 4-year institution is a strategy many low-income students use — it allows them to complete general education courses on the cheap and then later on work on courses required for their chosen majors at colleges and universities that generally ask more.
Well, completing short-term courses, as earlier mentioned, does not usually allow learners to earn college credits.
Completing short courses recommended by the American Council on Education (ACE), however, can change the game.
Simply put, ACE evaluates the creditworthiness of short courses and other non-traditional learning content, helping learners get academic credit for courses taken outside of traditional campuses.
Another downside to taking short-term courses is that the resulting qualifications are usually not enough for employers looking to fill high-level job positions.
Some short courses available are either company- or product-specific.
But because nothing in this world is forever, certificates earned may become obsolete when the company closes, or the product becomes outdated. The same is true if you decide to switch to another employer or line of work.
Because many online short-term courses come free of charge, it can be tempting to complete as many of them as you can. Alas, several different short courses do not equate to a single undergraduate degree.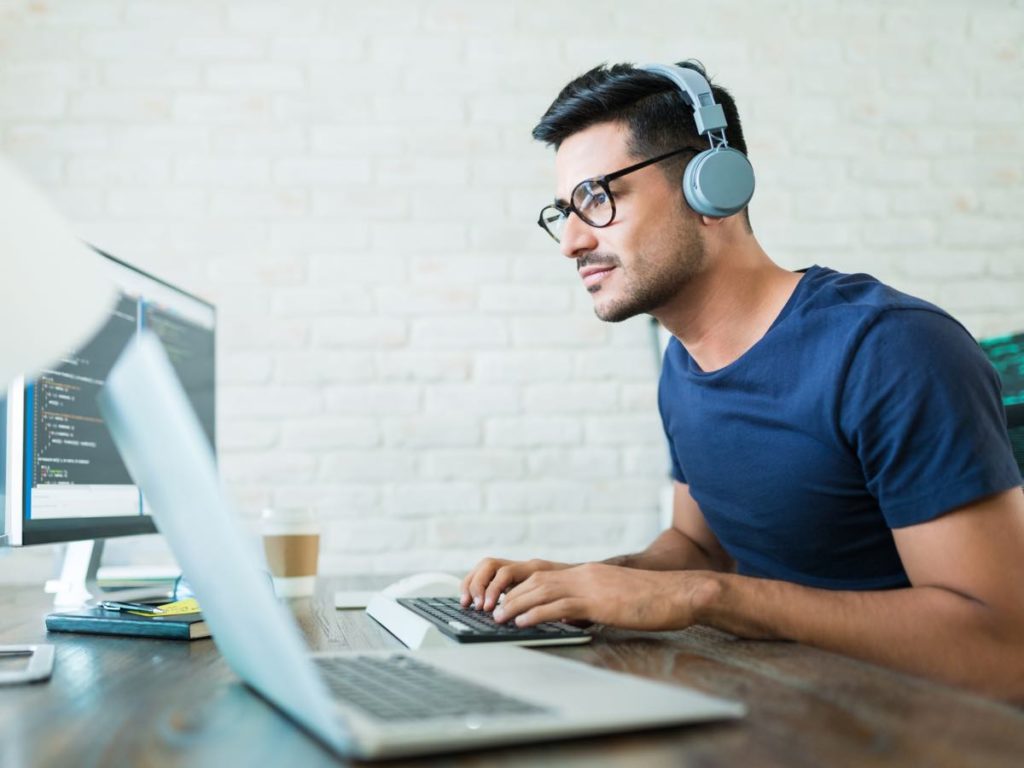 9 Short-Term Courses That Lead to High-Salary Jobs
We have now arrived at the core of this post: jobs you can get after completing short courses.
Below, you will come across not just any jobs but also those with the highest pay. See which of the following careers you can enjoy with a certificate that can bring enough satisfaction and fulfillment to your life:
1. Web developer
Median salary: $78,300 per year
Job outlook for 2021 to 2031: 23%
Online learning platforms offer short-term courses through their respective websites.
And who are those who not only create but also maintain those websites?
Web developers!
Over the decade, it is estimated that around 21,800 job openings for web developers are available each year.
Many of them usually end up working for employers providing computer systems design and related services as well as software publishers. Only a small percentage of web developers in the country are self-employed (6%).
What's so nice about web development is that individuals who wish to work in the industry need not have specific education credentials provided that they can prove their worth.
Still, having an undergraduate degree or even a certificate can help increase their job marketability.
It's also something that can help them advance their careers and thus enjoy higher earnings.
I have an entire article about 16 online IT courses you can take and boost your income quickly. Read it here.
2. Plumber
Median salary: $59,880 per year
Job outlook for 2021 to 2031: 2%
In the US, some of the biggest employers of plumbers are plumbing, heating, and air-conditioning contractors — they employ as many as 66% of them. Only about 9% of plumbers are self-employed.
Because plumbing-related issues can strike unexpectedly, it's not uncommon for plumbers to work nights and weekends.
Often, they are on call to deal with emergency situations, including during holidays. Traveling from place to place, needless to say, is a part of the work of plumbers.
Some of the short-term courses for plumbers involve welding training.
In most states, plumbers must have a license to provide service legally.
While requirements vary from state to state, they typically have to meet minimum work experience and pass an exam.
Taking additional courses to procure extra certifications can help broaden career opportunities for plumbers. They can become master plumbers or project managers or supervisors.
3. Funeral director
Median salary: $58,900 per year
Job outlook for 2021 to 2031: 8%
It may sound like being a funeral director is a spooky job, but the fact is that it's one of the highest paying ones among those that you can get armed with the completion of a short-term course.
Needless to say, funeral directors are employed in funeral homes and crematories. They are usually on call — it's not uncommon for them to work early mornings, late evenings, weekends and holidays, as people can pass on at any given time or day.
The majority of funeral directors work full-time, with some working more than 40 hours a week.
Good communication is one of the skills funeral directors must have. That's because they also provide counsel and comfort to the family members and friends of the deceased.
The said skill will also come in handy for purposes such as providing funeral options and negotiating contracts.
Over the decade, it is estimated that there are approximately 7,900 job openings for funeral directors each year. Around 67% of all funeral directors in the US are self-employed.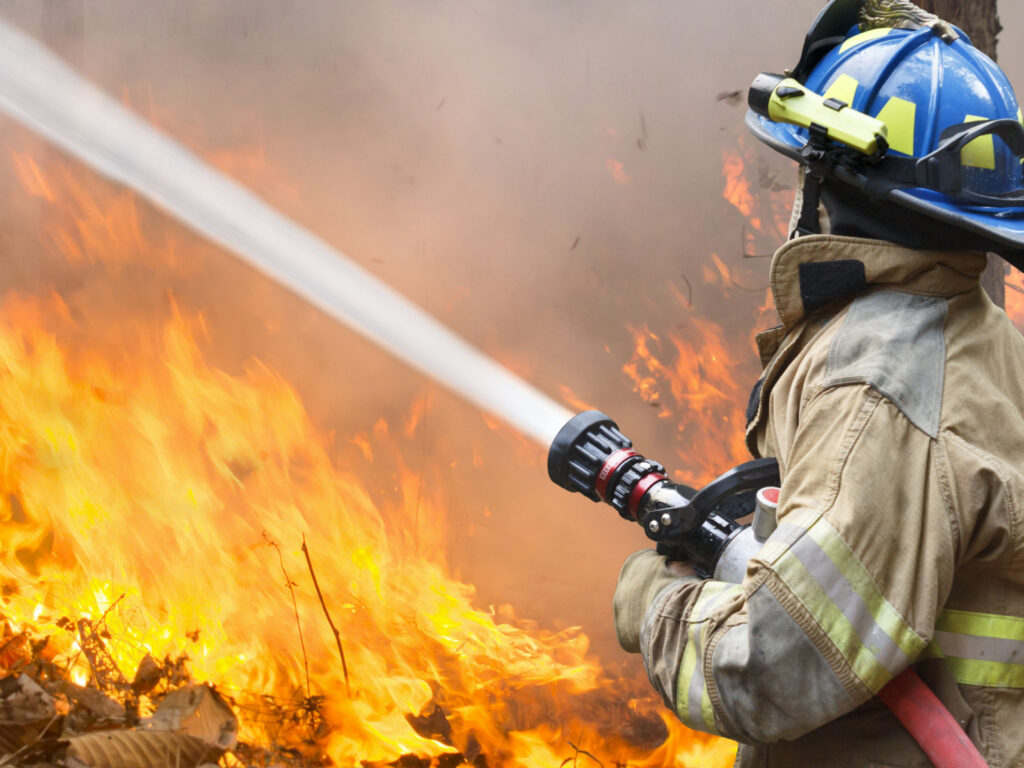 4. Firefighter
Median salary: $50,700 per year
Job outlook for 2021 to 2031: 4%
Despite their job titles, firefighters are not only tasked with putting out fires — it's no secret that they also respond to all sorts of emergencies where lives, properties and the environment are involved.
It's because of this why they are also usually required to have EMT certification and continuing education.
Being a firefighter isn't easy.
Because of this, there are many different skills they need to possess if they want to save lives and keep themselves out of harm's way each time.
After all, firefighters have one of the highest rates of physical injuries and illnesses among all occupations.
Some of the most important skills they must have include communication, decision-making, planning and organizational skills. Needless to say, they must also have physical strength and stamina.
The vast majority of firefighters in the US work for the local government — as much as 87% of them.
5. Masonry worker
Median salary: $48,040 per year
Job outlook for 2021 to 2031: -2%
Individuals who wish to work in the construction industry and get paid well may consider being masonry workers.
In a nutshell, they are tasked with building structures, walls, walkways and many others using concrete, concrete blocks and bricks as well as stones, manmade and natural alike.
There are different types of masons. Some common examples include bricklayers (also sometimes referred to as brick masons or block masons), cement masons, concrete finishers, terrazzo workers, and terrazzo finishers.
In the US, most are cement masons and concrete finishers, amounting to around 187,700.
Because of the nature of their work, masonry workers need to possess physical strength and stamina. It's also important for them to have excellent hand-eye coordination and be able to work at heights.
Speaking of which, masonry workers may climb up the career ladder by being construction supervisors or managers. It's also possible for them to become independent contractors eventually.
6. Automotive technician
Median salary: $46,880 per year
Job outlook for 2021 to 2031: 1%
The job title pretty much explains what automotive technicians do — inspect, maintain and repair automotive vehicles. Nowadays, thanks to modern-day technology, they are not always looking under the chassis or hood.
In many instances, automatic technicians can identify and fix problems using a computer or a similar device.
As much as a third of all automotive technicians in the country work at automotive dealerships. Meanwhile, a little more than a fifth of them work at automotive mechanical and electrical repair and maintenance centers.
Working evenings or weekends is quite common as automotive problems can strike when least expected.
Even though it's true that the job outlook for automotive technicians over the decade is 1%, it's not bad to know that there are about 73,300 job openings available for them each year.
Besides mechanical and problem-solving skills, automotive technicians must also have customer-service skills.
7. Medical coder
Median salary: $46,660 per year
Job outlook for 2021 to 2031: 7%
Before anything else, let's get to know the difference between medical transcriptionists and medical coders.
Simply put, medical transcriptionists work with doctors and other members of the healthcare team, turning audio recordings about patient care, treatment and others into written notes.
Meanwhile, medical coders work with those written notes, making sure they are up-to-date as well as compliant with insurance requirements and federal law.
While you can find medical coders in work environments such as hospitals and physicians' offices, they spend most of their time seated in front of a computer. Some of them also work at third-party transcription agencies.
It's possible for medical coders to work from home, too, given the nature of their job.
Besides completing short-term courses, it's also a must for medical coders in the US to obtain enough work experience and pass an exam to get a medical coding certificate through the American Academy of Professional Coders (AAPC).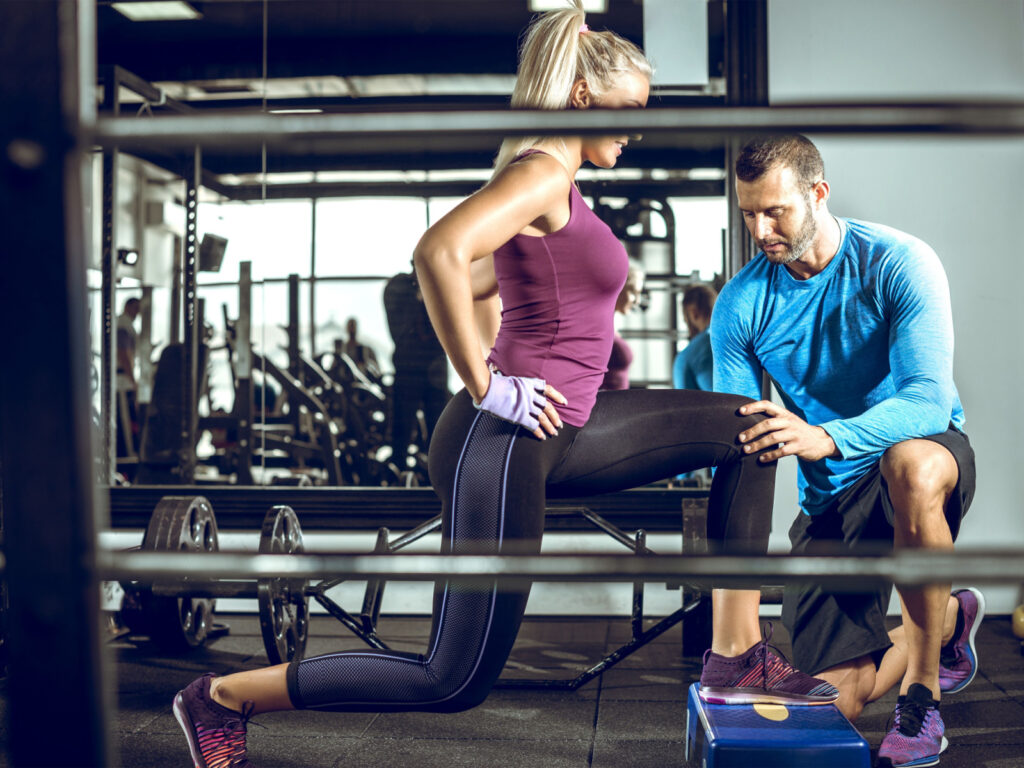 8. Personal trainer
Median salary: $40,700 per year
Job outlook for 2021 to 2031: 19%
It's not enough for personal trainers to look fit and know how to exercise — it's important for them to also possess a number of traits and characteristics in order to be very good at what they do.
Having motivational skills, of course, is essential.
After all, an integral part of their job is to encourage clients to adhere to the fitness plan and reap progress.
And speaking of which, personal trainers must also possess good assessment and problem-solving skills, both of which come in handy when creating appropriate fitness plans.
Since many of them work independently and have to sell their services, having marketing, customer service and communication skills are very important, too.
Due to the fact that health is wealth, it isn't surprising that the job outlook for personal trainers over the decade is 19%, which is so much higher than the average for all occupations (5%).
Every year from 2021 to 2031, there are approximately 65,500 job openings for personal trainers.
9. Emergency medical technician
Median salary: $36,930
Job outlook for 2021 to 2031: 7%
Emergency medical technicians (EMTs) are frontline health workers who care for sick or injured individuals in medical emergencies. So, in other words, people's lives, in many instances, greatly depend on them.
EMTs are the ones that 911 operators send to the scene of the emergency.
Individuals who work as EMTs need to possess a lot of skills. Some of them include assessment, problem-solving and communication skills.
It's also a must for them to be good at team playing and cooperating because of the fact that they often have to work with police officers and firefighters.
Since they are sent to emergency situations, EMTs should be able to remain calm in stressful situations.
Having the right knowledge and skills is not enough for one to be a good EMT — being physically fit is a must, too, as being an emergency responder requires a lot of bending, kneeling and lifting.
P.S. If you rather prefer to work for the government, then check my article about free government certificates.

Disclaimer: The views and opinions expressed in this article are those of the authors and do not necessarily represent those of the College Reality Check.