Do Colleges Reject Overqualified Students?
I am a straight A student, and I have to admit that after interviewing a hundred current college students and learning more about the college admissions process I was worried that I might be rejected by a less competitive college.
Here's the thing: colleges that accept mostly B and C students might think that I am considering them as backup schools and I am unlikely to matriculate even if admitted.
Below I will explain this situation in detail, but here's the gist.
Although no college has ever admitted to rejecting overqualified students, it makes perfect sense to do so to protect the yield rate and ensure that students will fit with the campus culture.
In some instances, colleges may waitlist overqualified students and take them off it upon enough demonstration of seriousness in attending.
Got a stellar application but fear that you might not get accepted by an institution with a high acceptance rate?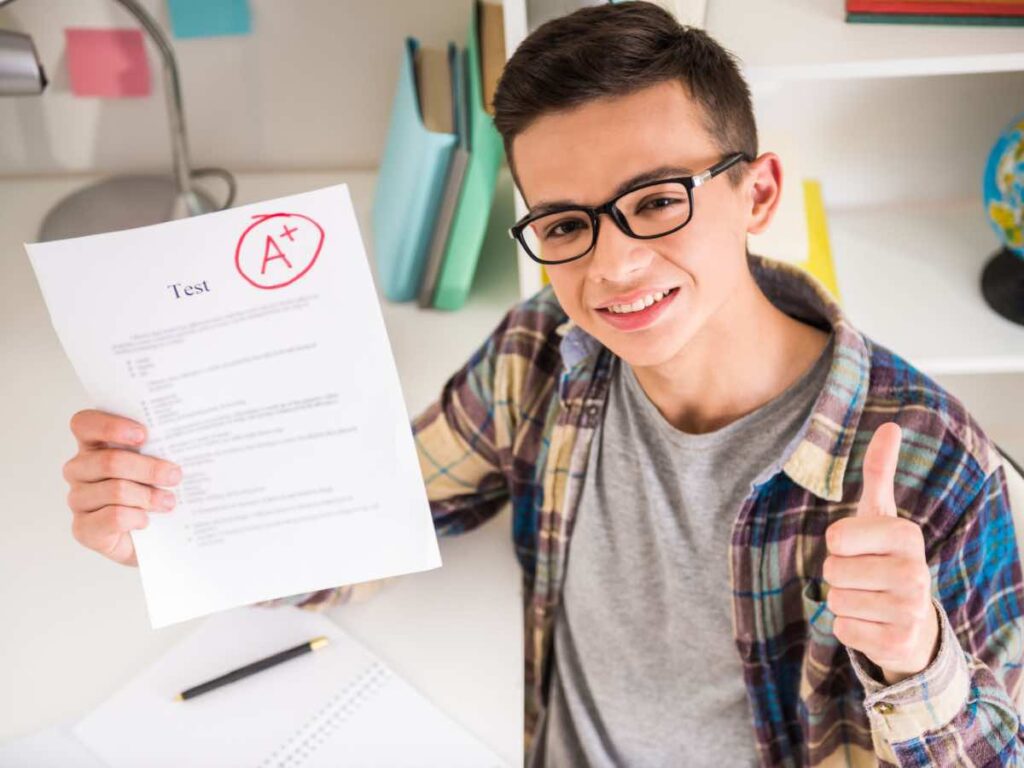 Why Do Colleges Reject Overqualified Students?
There are various reasons why some colleges tend to reject overqualified students. The protection of their yield is one of those, which is vital for maintaining their reputation.
No college hates smart degree-seeking students with promising futures. However, all colleges hate being a mere backup.
Because of this, it's not uncommon for admissions officers, particularly those at less- or non-competitive colleges, to think twice when accepting overqualified students, many of whom are not serious about attending.
What's really nice about having a phenomenal application is that many prestigious colleges in the land will want to get their hands on the student.
After all, the individual's high GPA and test scores can help boost their rankings further.
More importantly, the applicant is very much likely to have something wonderful to contribute to the campus and the community.
But it doesn't necessarily mean that he or she will have no problem with the college application process.
In many instances, an overqualified student will be denied admittance to a college where his or her application exceeds the rest.
While no schools have actually placed this matter on their websites or brochures, it's not uncommon to hear stories from students who got a rejection letter despite having an above-average application.
Let's take a look at some of the main reasons why a college may refuse to admit an overqualified student:
Keeping the yield rate high
The yield rate is the percentage of students who choose to enroll in the college after being offered admission. It is calculated by dividing the number of students who decide to enroll (usually determined by the number of those who put down a deposit) by the total number of acceptance letters sent in a given year.
Many college ranking sites, including US News, include yield rates in their methodologies. Needless to say, a high yield rate can help an institution appear more prestigious and reputable as far as college rankings go.
Because overqualified students are more likely to attend elite schools, they may get rejected by non- or less-competitive colleges.
In other words, by rejecting top students, who admission officers believe are not likely to enroll, they artificially increase the yield rate and improve college rankings.
Preventing slots from going to waste
If available slots were not limited, colleges would probably accept each and every student who would like to work on a bachelor's degree. Unfortunately, institutions of higher education can admit only as many applicants.
Because it's not unlikely for overqualified students to attend more prestigious schools upon getting an acceptance letter from them, some colleges that are not as prominent may refuse to accept them — it's simply a smarter move to give the slots to applicants who are very much likely to apply than those who consider them as their plan B.
On the flip side, though, colleges may reject students, overqualified or not, because there are no more slots to fill.
Focusing on serious applicants
There are instances when it's not having a supreme application that can make a college reject an overqualified student but a lack of interest in attending should an acceptance letter be sent his or her way.
This is especially true if the institution of higher education has a holistic admissions policy and demonstrated interest is an admissions factor with a lot of weight.
According to a report by Leap, colleges enjoy a high yield rate for accepting applicants who demonstrate interest. It adds that those who show interest in attending are more likely to stay in school to graduate.
Whether overqualified or otherwise, it's not unlikely for a student who doesn't show enough interest to get rejected.
How Can Overqualified Students Prevent a Rejection?
To lower their chances of getting rejected, overqualified students may show enough interest in attending college. This is particularly true where demonstrated interest is considered in the admissions process. Applying early, taking a campus tour, talking about the school in the essay, and accessing emails are examples.
Any college would be lucky to have a student whose high school GPA is 4.0, challenging AP exam grades are 4 or 5 and standardized test scores are perfect or near-perfect.
However, there is no use in accepting an exceptionally bright student who is not serious about attending.
According to the College Board, applying to 5 to 8 colleges is usually enough for a student to be accepted to a suitable institution of higher education. It adds that one's college list should consist of safety, match and reach schools.
Safety school — a school where one's academic credential surpasses the range for average first-year students.
Because it's always wise to shortlist 1 to 2 safety schools, a bright student will still have to do it despite the fact that he or she has high chances of getting accepted to some of the most selective schools — or what average or below-average students consider reach schools.
Needless to say, more often than not, overqualified students will grab the opportunity to attend any top-tier schools in the land and immediately forget about non- or less-prestigious institutions.
Admissions officers at those colleges know this very well, which is why they usually reject overqualified applicants.
But there's hope for really brainy students who are serious about being a non-conformist by steering clear of Ivy League schools and similar institutions.
And it's none other by demonstrating interest to attend such as by:
Applying early
Taking a campus tour
Attending college fairs
Showing knowledge about the school in the essay
Opening emails sent by the college
Emailing admissions counselor
Participating in the school's social media
For example, I toured almost all the colleges I applied to before sending my applications. And spent a lot of time crafting why this college essays.
Related Questions
Do colleges waitlist overqualified students?
Many colleges, in particular those that are considered safety schools, waitlist overqualified students. Admissions officers usually refuse to take them off the waitlist until those students provide them with sufficient proof that they really want to attend, often by means of demonstrated interest.
Do selective colleges accept students with low GPAs?
A low high school GPA can prevent students from getting admitted to competitive institutions. However, applicants may explain their side in their essays. They can also take the necessary steps to improve their overall application, which can help increase admission to schools with holistic admissions.

Disclaimer: The views and opinions expressed in this article are those of the authors and do not necessarily represent those of the College Reality Check.