Only around 1 in every 20 freshmen applicants gets into Brown University every year. This means that you need to be an above-average student to get an acceptance letter from the highly selective Ivy League institution.
However, refrain from assuming that having a high GPA is enough to get you into the prestigious school.
Because of its holistic review policy, its admissions officers will consider many different parts of your applications, both academic and non-academic components.
That is why you need to make sure that each of them is strong.
In this article, the following 11 admission tips on getting into Brown will be discussed:
Achieve a 3.94 GPA
Pass SAT with a 1530 or ACT with a 35 score
Take 7 to 12 AP classes in high school
Write your best Common App essay
Nail Brown-specific supplementals
Showcase your extracurricular activities
Obtain 3 glowing recommendations
Demonstrate interest
Ace interview
Apply early
What Brown Looks For
Brown University is on the hunt for students who are remarkably eager to learn as well as willing to take on academic challenges.
To find them, the Ivy League's admissions officers consider a variety of components of applications during the review process, including both academic and non-academic factors.
Let's take a look at some of the most important matters Brown takes into account when evaluating candidates.
Brown GPA Requirements
According to the Admissions FAQs page of Brown University's website itself, the Ivy League does not have any minimum GPA requirement.
So, in other words, its admissions officers review an application holistically no matter the college-bound high schooler's GPA, whether it's a perfect 4.0 or something more average.
However, since it's no secret that the prestigious school is selective, getting your application reviewed regardless of your grades and getting an acceptance letter for having a competitive overall application are entirely different things.
In a few, we will talk about what GPA you should have to increase your chances of getting into Brown.
Academic Rigor
Like many selective institutions of higher education, Brown University has a preference for students who challenge themselves to obtain advanced knowledge and skills.
It's for this reason why the research institution in Providence, Rhode Island considers academic rigor in the admissions process.
As a matter of fact, its CDS indicates that the rigor of secondary school record is very important.
Fortunately for college-bound students who are looking to earn a bachelor's degree at Brown, they can increase the rigor level of their high school curriculum in a number of ways.
For instance, they can take AP classes — more than 22,100 high schools in the US offer these classes under the program by the College Board.
Instead of AP classes, they may also opt for IB classes, although it's important to note that they are not as widespread as the former. What's more, the IB diploma program doesn't come cheap!
Then there's also dual enrollment that can help make any secondary school record more rigorous.
What Classes Do I Need to Take in High School to Get Into Brown?
Brown likes to make it very clear that it has no specific course requirement for an aspirant to get admitted. However, the most successful candidates are those who demonstrate the most college readiness.
This is when the importance of having a rigorous curriculum comes in.
The elite institution's admissions officers understand that academic opportunities made available by high schools for their students can vary.
As such, Brown wants to see applicants who have taken advantage of whatever they could grab to gear up for their college careers, which is why it expects them to have completed a range of core subjects throughout high school.
Here are the course recommendations by the Ivy League:
English – 4 years (especially literature and academic writing)
Math – 4 years (including calculus for students interested in STEM)
Science – 3 to 4 years (with 2 years of lab science, especially biology, physics and chemistry)
History and social studies – 3 to 4 years (such as history, government, economics and politics)
Brown also encourages high schoolers to take electives, including music and art.
Does Brown Accept AP Credits?
While AP classes help increase an applicant's chances of getting admitted to Brown University by means of increased rigor level of the high school curriculum, AP exam scores do not allow him or her to earn course credit.
So, in a nutshell, the Ivy League does not give college credit to AP exams, even those with scores of 4 and 5.
But the good news is that admitted students may use their scores in certain AP exams for placement to enroll in higher-level college courses and/or to satisfy the requirements of a major.
Since AP course credit policies can vary from department to department, an attendee may consult his or her department's website or departmental AP advisor.
SAT/ACT Requirements
Its CDS says that Brown University considers standardized test scores in the review process.
However, it doesn't carry as much weight as other very important academic admissions factors such as GPA, class rank, rigor of high school curriculum, college application essay and letters of recommendation.
Also, the Ivy League institution will only factor in SAT or ACT scores in the admissions if they are available. Otherwise, its admissions officers will not look for it or ask the applicant to explain his or her side for not submitting them.
Does Brown Superscore SAT or ACT Scores?
Brown University superscores the SAT or ACT scores of an applicant if he or she chooses to submit them. This means that the top-tier school looks at all scores obtained across various test dates and considers only the highest score for each section.
It goes without saying that candidates who took the SAT or ACT multiple times should present their entire testing history.
It's not just superscoring that Brown participates in but also score choice.
Simply put, score choice is a program offered by both the SAT and ACT, and it allows students who sit for the said standardized tests to decide to submit only their best section scores to the colleges and universities of their choosing.
Is Brown Test-Optional?
As of this writing, Brown University has a test-optional policy.
This means that candidates, no matter if freshmen, transfer or resumed undergraduate education applicants, are not required to submit their SAT or ACT scores.
Standardized testing has long been an important component of the Ivy League's holistic admissions process.
However, in 2020, the institution made the submission of test scores optional.
Brown says that it continues to conduct research and assessment to determine how long it will continue to have a test-optional admissions policy.
Applicants who choose not to submit their SAT or ACT scores are not required or expected by Brown to explain.
Should You Submit Your Standardized Test Scores to Brown?
Brown University itself says that the choice as to whether or not to submit standardized test scores is completely up to applicants who are unhappy with theirs.
This is especially true since the Ivy League understands that not all college-bound teens have the opportunity to retake the SAT or ACT.
The prestigious school guarantees that it will still consider their applications complete as well as review them holistically should they choose to keep their low standardized test scores to themselves.
Practically, it means it's best to not send your test scores if they less than 1500 in SAT or less than 33 in ACT.
Applications With Personality
Being an Ivy League school, it goes without saying that Brown University looks for candidates who are intelligent and highly motivated.
However, it's important to note, too, that the competitive institution also values diversity, which is why its admissions officers consider more than just various academic factors in the review process.
Students from all walks of life as well as various backgrounds and cultural heritages are welcome to apply — Brown is on the hunt for degree-seeking individuals who are likely to contribute a gamut of ideologies to the campus.
Also, its CDS says that a very important non-academic admissions factor is an applicant's personality.
It's a good thing that you can showcase your character and unique qualities that are a perfect fit for Brown in many different ways.
For instance, you can highlight them in your Common App essay and Brown-specific supplementals, which we will talk about shortly.
You may also give the school insight into your interests and dreams through your extracurricular choices.
Because of its holistic admissions policy, there are many ways for you to demonstrate why you are deserving of an acceptance letter from the admired and highly-ranked postsecondary institution.
How Hard is It to Get Into Brown?
Brown University is both attractive and intimidating — its being an Ivy League makes it the dream school of many college-bound teenagers, while its being extremely selective makes applying to it daunting for certain students.
To give you an idea of just how selective Brown is, only 1 in every 20 regular decision applicants gets in each time.
Brown's Acceptance Rate
At Brown University, the acceptance rate for first-time, first-year applicants is only 5%.
As such, the Ivy League's admissions process is considered most selective — candidates need to have competitive applications to get into it.
Everyone knows that the 8 Ivy Leagues have some of the lowest acceptance rates.
While Brown may not admit the least freshmen applicants, it still intimidates many college-bound kids with average and, even more so, below-average applications.
In a few, we will discuss whether or not it's easier for transfer applicants to secure a spot at the school.
Many times in the past did Brown University admit slightly more aspirants per admissions cycle.
Below is a table showing the acceptance rates at the Providence, Rhode Island-based Ivy League institution in the past 10 years, from 2013 to 2023.
Please take note that the said acceptance rates were for freshmen applicants only.
| Academic Year | Applicants | Admits | Acceptance Rate |
| --- | --- | --- | --- |
| 2022 to 2023 | 50,649 | 2,562 | 5.05% |
| 2021 to 2022 | 46,568 | 2,568 | 5.51% |
| 2020 to 2021 | 36,793 | 2,822 | 7.66% |
| 2019 to 2020 | 38,674 | 2,733 | 7.06% |
| 2018 to 2019 | 35,437 | 2,718 | 7.66% |
| 2017 to 2018 | 32,723 | 2,799 | 8.55% |
| 2016 to 2017 | 32,390 | 3,014 | 9.30% |
| 2015 to 2016 | 30,396 | 2,875 | 9.45% |
| 2014 to 2015 | 30,431 | 2,661 | 8.74% |
| 2013 to 2014 | 28,919 | 2,654 | 9.17% |
How to Get Into Brown
And now, we have arrived at the core of this article: the steps you may take to increase your likelihood of getting an enormous envelope in the mail from Brown, which contains an acceptance letter many college-bound teens covet.
1. Achieve a 3.94 GPA or Higher
As mentioned earlier, there is no minimum GPA requirement students must meet to apply to Brown University.
Similarly, the elite school does not publish the average GPA of its recently admitted freshman class.
However, its CDS says that 93% of admits graduated high school in the top 10% of their class, which means that the vast majority of successful applicants had very high GPAs.
Depending on who you ask, you should have a 3.94 GPA or something that's as close to 4.0 as possible to increase your chances of getting into Brown.
2. Pass SAT With a 1530 or ACT With a 35 Score
It's true that the submission of standardized test scores is optional.
However, if you have high SAT or ACT scores, it's a wonderful idea to submit them to show Brown University's admissions officers that you are college ready as can be.
Still, make sure that yours are as high or even higher than the scores of admitted applicants.
According to the 2022 to 2023 CDS of the Ivy League, the 50th percentile of composite SAT and ACT scores of admits are 1530 and 35, respectively.
To give you the bigger picture, here's the range of their scores:
SAT – 1500 to 1560
ACT – 34 to 36
In the same admissions cycle, admits who submitted their SAT and ACT scores were 54% and 27%, respectively.
3. Take 7 to 12 AP Classes in High School
Generally speaking, competitive institutions of higher education such as Brown University and the rest of the Ivy Leagues and those with Ivy-like statuses expect to see 7 to 12 AP classes on college applications.
It doesn't necessarily mean, however, that you should take a dozen AP classes throughout your high school career.
Like many, the prestigious school is more focused on seeing how willing you are to take challenging courses in preparation for college as well as whether or not you grabbed the opportunity your high school offers to improve the rigor of your curriculum.
Other than AP classes, Brown also accepts IB classes — you may take some if there are not too many AP classes at your high school that you find intellectually stimulating.
4. Write Your Best Common App Essay
College-bound high school students applying to Brown University need to compose a total of 4 essays, including the Common App essay, which will be seen by all colleges they apply to and not just by Brown.
It's therefore important that you write a Common App essay that's not specific to the Ivy League or any other institution that you are also applying to via the same platform.
But remember to give it your all because it's something that allows you to add a personal touch to your application, thus allowing Brown's admissions officers to know you much better.
5. Nail Brown-Specific Supplementals
In addition to the Common App essay, applicants also have to write 3 more essays when applying to Brown University. It's a good thing that they are not as long as the Common
App essay as they need to be around 200 to 250 words only, which can be disadvantageous, too, as you have to impress the Ivy League without saying a lot.
Supplementals are college-specific essays, which is why you should grab the opportunity to tell Brown some of the reasons why you would make for the right addition to its campus and not another applicant with a similar academic profile to yours.
6. Showcase Your Interests (Extracurriculars)
The Common App essay and various supplementals allow Brown University to know you more than your GPA, standardized test scores and class rank.
Well, you can let its admissions officers know about your interests and passion as well as the numerous skills you have obtained in high schools through the Activities section of the Common App.
Listing up to 10 different EAs is possible.
However, it doesn't necessarily mean that you should fill them all out.
There is no magic number as to how many extracurriculars Brown and the rest of the Ivy Leagues want to see.
For many, having 2 to 3 EAs they are passionate about is enough for a competitive college application.
What Extracurricular Activities Do I Need to Get Into Brown?
EAs that have allowed you to make a difference through leadership roles and community service, needless to say, look outstanding in the eyes of the prominent institution.
It's also nice if you have participated in extracurricular activities that align with the major of your choosing at Brown.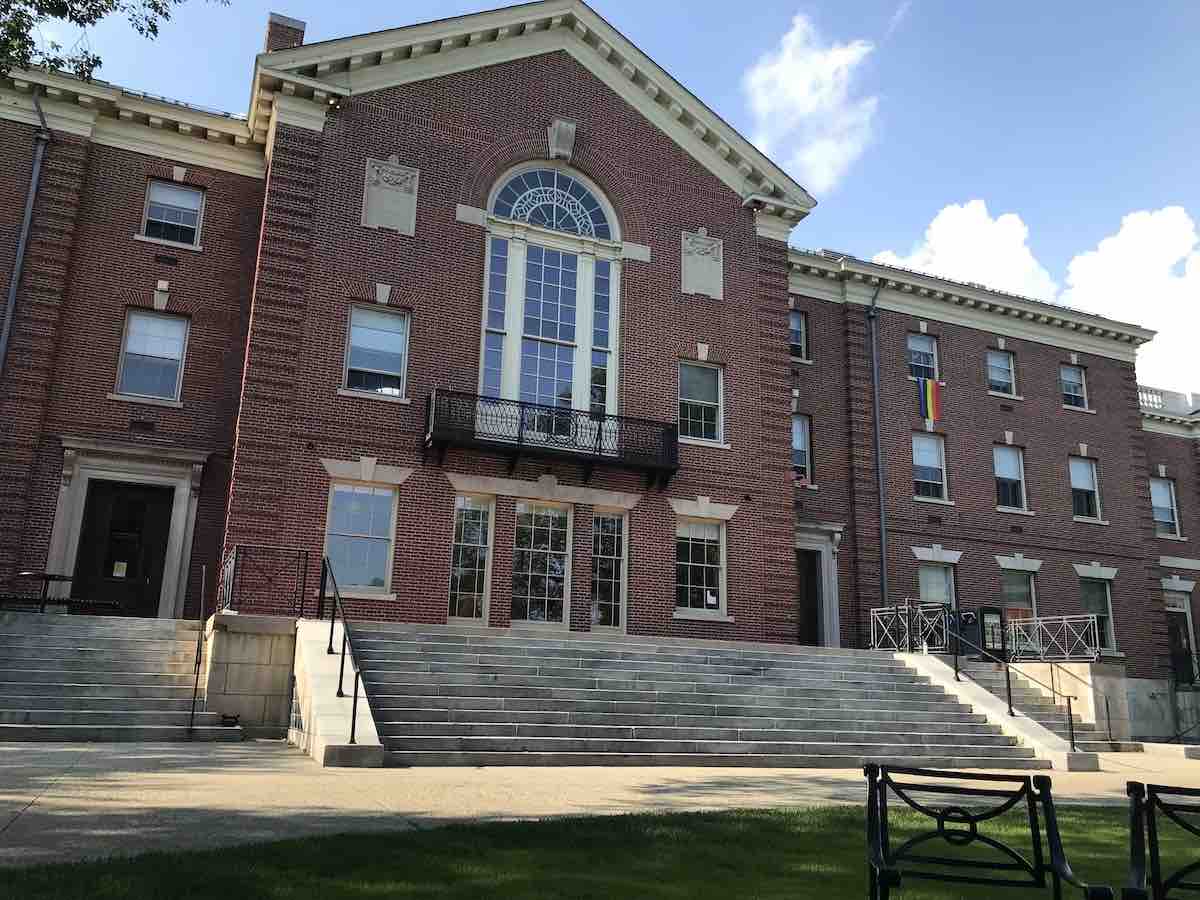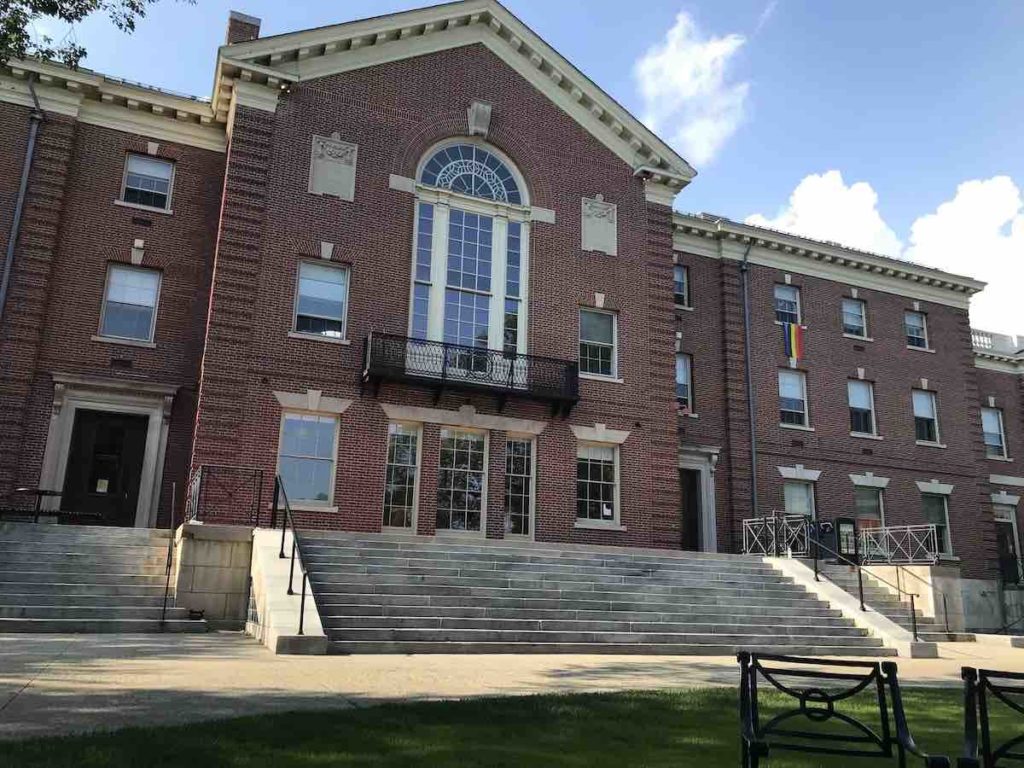 Refrain from limiting yourself to academic EAs or school-sanctioned ones — you may also include those outside of the campus, including those that took place at home, local community and/or workplace.
7. Obtain 3 Glowing Recommendations
Your GPA and test scores reveal a side of you.
Your essays and EAs reveal another.
Brown University wants to get its hands on even more insight into you, which is why it requires you to submit a total of 3 evaluations.
A counselor recommendation is one of those, which is separate from the school report.
The remaining are 2 teacher recommendations, which should come from teachers who have taught you in a core academic subject such as English, foreign language, math, science or social studies.
Of course, it's important to make sure that you get yours from teachers who know you the best as well as taught you subjects that made you a standout in class.
8. Demonstrate Interest
It's not uncommon for Ivy League schools and other prestigious institutions to not consider demonstrated interest — it's a given that those who apply to them are highly interested in attending.
Brown University is one of them, and its CDS proves it.
Still, you could benefit from showing your interest in being a Brown student.
For instance, all the facts you obtain from researching it can help you come up with the most convincing supplementals, which are very important in the review process.
9. Ace Interview
Instead of offering alumni interviews to applicants, Brown University encourages everyone to submit a video introduction.
Lasting for 2 minutes, it allows college-bound teens to tell admissions officers more about themselves in their own voice.
But to be able to submit your video introduction, you need to hand in your completed Common App first to gain Brown Applicant Portal access where you can upload it.
But there's no need to wait for it — you can record your 2-minute personal video in advance, save it on your computer and add it to your application later.
Does Brown Require a Video Introduction?
A video introduction is not a requirement.
However, Brown University encourages applicants to submit theirs. But there's no need to fret if you don't feel like sending your video to the Ivy League.
According to the school itself, its admissions officers will make a decision based solely on whatever information about you is available to them.
10. Apply Early
Here's a way to increase Brown University's acceptance rate by almost 3 times: applying early.
Based on the figures in the 2022 to 2023 CDS of the prominent institution, 896 individuals were accepted from the 6,146 early decision applicants, which yields an acceptance rate of 14.57%.
However, it's not enough that you hand in your Common App to Brown earlier than everybody else — it's a must that you have a strong application.
Otherwise, you may not benefit from the higher acceptance rate for early applicants.
Unlike most elite schools that also offer early action or restrictive early action (also known as single-choice early action), you have to matriculate to Brown if it accepts you because ED is a binding admission plan.
It also means that applying to the Ivy League school ED will keep you from comparing financial aid offers and picking the most generous.
What Are Brown's Application Deadlines?
There are only 2 admission plans available at Brown University: early decision and regular decision.
So, in other words, you only have a single shot at applying to the Ivy League early if that's your plan, so make sure that you have your application and other requirements ready on or before the deadline.
Here are the ED and EA deadlines at Brown to keep in mind:
Early decision – November 1
Regular decision – January 3
Is Brown University a Good School for You?
Check that you intend to apply to Brown University because it's a good-fit school and not just because it's popular and can give you a prestigious degree that can excite many prospective employers.
It's important that you wish to attend the Ivy League because you believe that it's where you can get the program of your liking and the overall college experience of your vision.
For this, you need to research thoroughly what makes Brown different from other schools, especially equally top-notch ones, and consider your specific academic needs and preferences.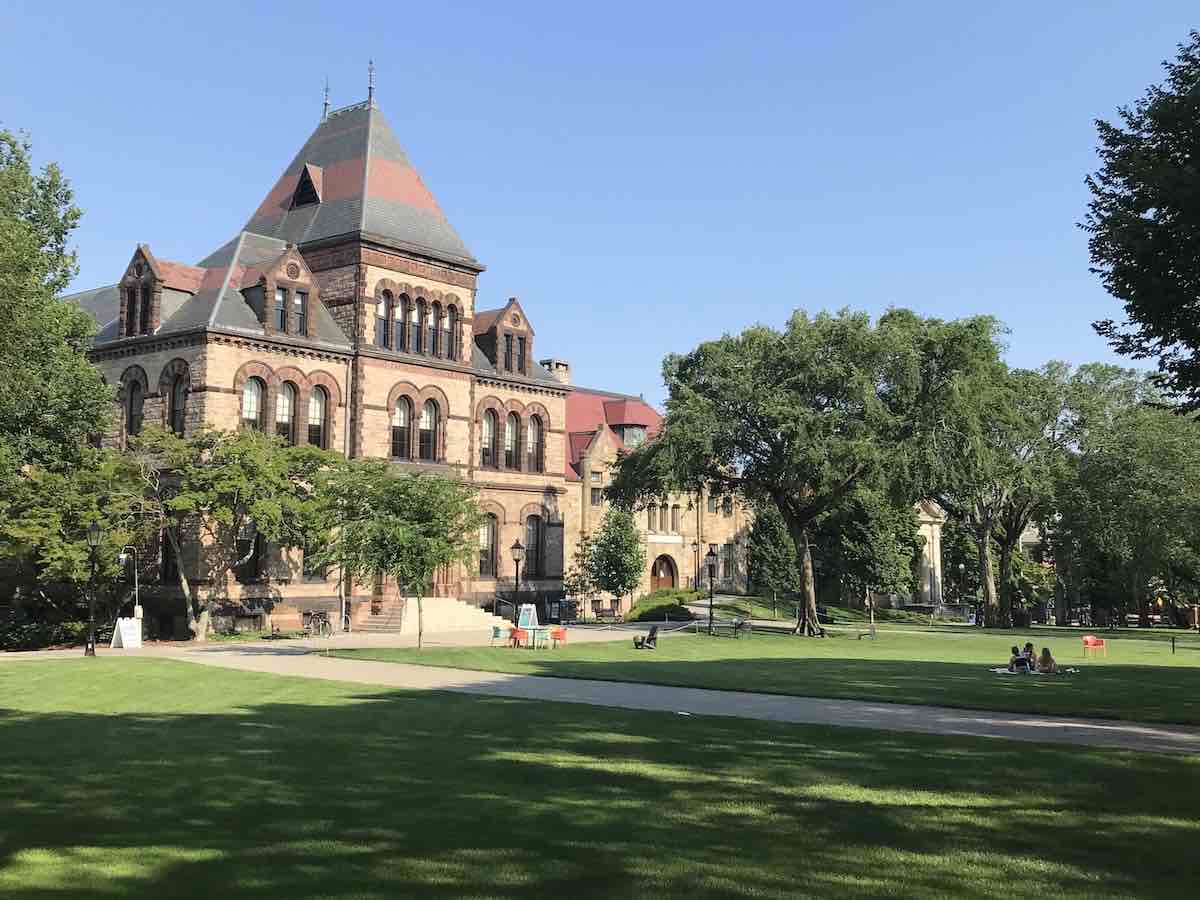 What Brown University is Known For
Academics-wise, Brown University is particularly known for its strong liberal arts studies as well as science programs, especially in computer science and medicine.
Its 146-acre campus with a college town feel is home to Greek life that's been in existence for over 175 years already as well as more than 500 student clubs and organizations.
Another thing that the prominent school is known for is its open curriculum.
Students attending most colleges and universities have to complete a set of core courses to fulfill the requirements of their majors and earn their bachelor's degrees.
At Brown, attendees can come up and work on a more personalized course of study, which allows them the freedom to discover the things they are interested in and pursue a discipline of their choosing.
The way it works is that undergraduate students sample courses in a variety of subjects before deciding as to which of the more than 80 majors to focus on.
Speaking of which, the following are some of the most popular majors at Brown:
Computer science
Economics
Biology
Mathematics
Political science and government
Engineering
History
Public policy analysis
Public health
English
Schools Like Brown, But Less Competitive
Confident that your being an above-average student can get you places but fear that your application may not be that good in the eyes of Brown University's admissions officers?
Do not worry as the Ivy League school is not the only good postsecondary institution in the US — there are many that students who apply to Brown also apply to.
As a matter of fact, many of them are as prestigious but not as hard to get into.
The following is a table showing 15 colleges and universities that are commonly compared with Brown but are less selective, which means your chances of getting into any of them are slightly higher than the Ivy League:
| Institution | Acceptance Rate | US News Ranking |
| --- | --- | --- |
| Swarthmore College | 8% | #4 in National Liberal Arts Colleges |
| Amherst College | 9% | #2 in National Liberal Arts Colleges |
| Rice University | 9% | #15 in National Universities |
| Williams College | 9% | #1 in National Liberal Arts Colleges |
| Barnard College | 11% | #18 in National Liberal Arts Colleges |
| Tufts University | 11% | #32 in National Universities |
| Middlebury College | 13% | #11 in National Liberal Arts Colleges |
| Carnegie Mellon University | 14% | #22 in National Universities |
| Hamilton College | 14% | #15 in National Liberal Arts Colleges |
| Wellesley College | 16% | #5 in National Liberal Arts Colleges |
| Northeastern University | 18% | #44 in National Universities |
| Boston University | 19% | #41 in National Universities |
| Wesleyan University | 19% | #18 in National Liberal Arts Colleges |
| Vassar College | 20% | #13 in National Liberal Arts Colleges |
| Skidmore College | 31% | #39 in National Liberal Arts Colleges |
Brown Transfer Requirements
Students at 2-year and 4-year degree-granting institutions may apply to Brown University as transferees.
To be eligible, however, they must have completed 1 full year of college study before their planned matriculation at the Ivy League school.
Full-time and part-time college students may apply for as long as they meet the said requirement.
Unlike many colleges where transferees may apply only in a single term, Brown accepts transfer applicants for entry for both fall semester and spring semester.
Like freshmen applicants, transfer applicants apply through the Common App.
And also similar to applicants to the elite institution fresh from high school, the acceptance rate for transfer applicants is 5%.
For instance, in the admissions cycle 2022 to 2023, a total of 2,836 degree-seeking students attending other colleges applied to Brown. Of those, only 152 received an offer to enroll.
The following are the different requirements for transfer students applying to Brown University:
Application fee amounting to $75 or a fee waiver
Common App for transfer (including the Common App essay)
Brown-specific supplemental essays
Official high school transcripts
Official college transcripts
College report
Midterm report
Teacher evaluations (2)
SAT or ACT scores (optional)
Dual-enrolled high school students, meanwhile, may only apply to Brown as first-time, first-year students.
Read Next: How to get into UPenn