Is a Minor in Management Worth It?
You are on the hunt for a minor either because your school requires it for you to graduate or you want to ensure a booming career after graduating from college. Management is included on your list, but now you're wondering whether you should cross it out or not because it's a very common college minor.
A minor in management is worth it for people who wish to climb up the career ladder faster or establish businesses. It's also a valuable minor for students who plan to pursue an MBA after earning their undergraduate degree. However, a management minor should be paired with the right major.
Declaring a minor is one of the most important steps college students should take.
If you cannot decide if it's management you should minor in or another discipline, read on. We will answer some of the most pressing questions on minoring in management, thus helping you to make a smart choice.
What Can You Do With a Management Minor?
After securing one's employment, a minor in management can be used by an employee to climb the career ladder, which results in more rewarding and satisfying employment. A management minor can be used, too, for setting up a business, especially something that's related to one's college major.
There are many ways that you can utilize your management minor after graduating. Whether you plan to work for someone or become your own boss, there is never a shortage of opportunities.
According to Learn.org, management analysts or management consultants (occupations that people who minored in management in college may become) have a job outlook growth of 11% from 2019 to 2029.
Similar occupations that can enjoy the same growth include:
Market research analyst
Budget analyst
Cost estimator
Accountant
Auditor
What's so nice about a management minor is that you can use it to your advantage if your goal is to become an entrepreneur. No matter your college major, having a minor in management provides you with the knowledge and skills you will need to establish your own money-making venture and keep it afloat, too.
For instance, if you majored in advertising, you could use your minor in setting up an advertising firm. Or you could rely on it in opening a diagnostic clinic if you majored in medical technology.
Whether you wish to become an employee or an employer, a minor in management can come in very handy.
What Majors Go Well With a Management Minor?
Just about any major that involves offering products or services goes well with a minor in management. Some of them include advertising and marketing. A major associated with health and medical science is also ideal with a management minor. The same is true with social work and accounting.
Management is a versatile college minor as it complements numerous majors, except for management itself.
If you are majoring in advertising, design, and marketing, a minor in management can help you get your hands on the foundations of starting your own related agency one day.
On the other hand, if you are completing a major that has something to do with healthcare, minoring in management can prepare you for having your own clinic.
A management minor is a good complement for different majors in the business area. But if you wish to learn management essentials as you think of becoming an entrepreneur, you can minor in management no matter the major.
Is a Management Minor Good for Pursuing an MBA?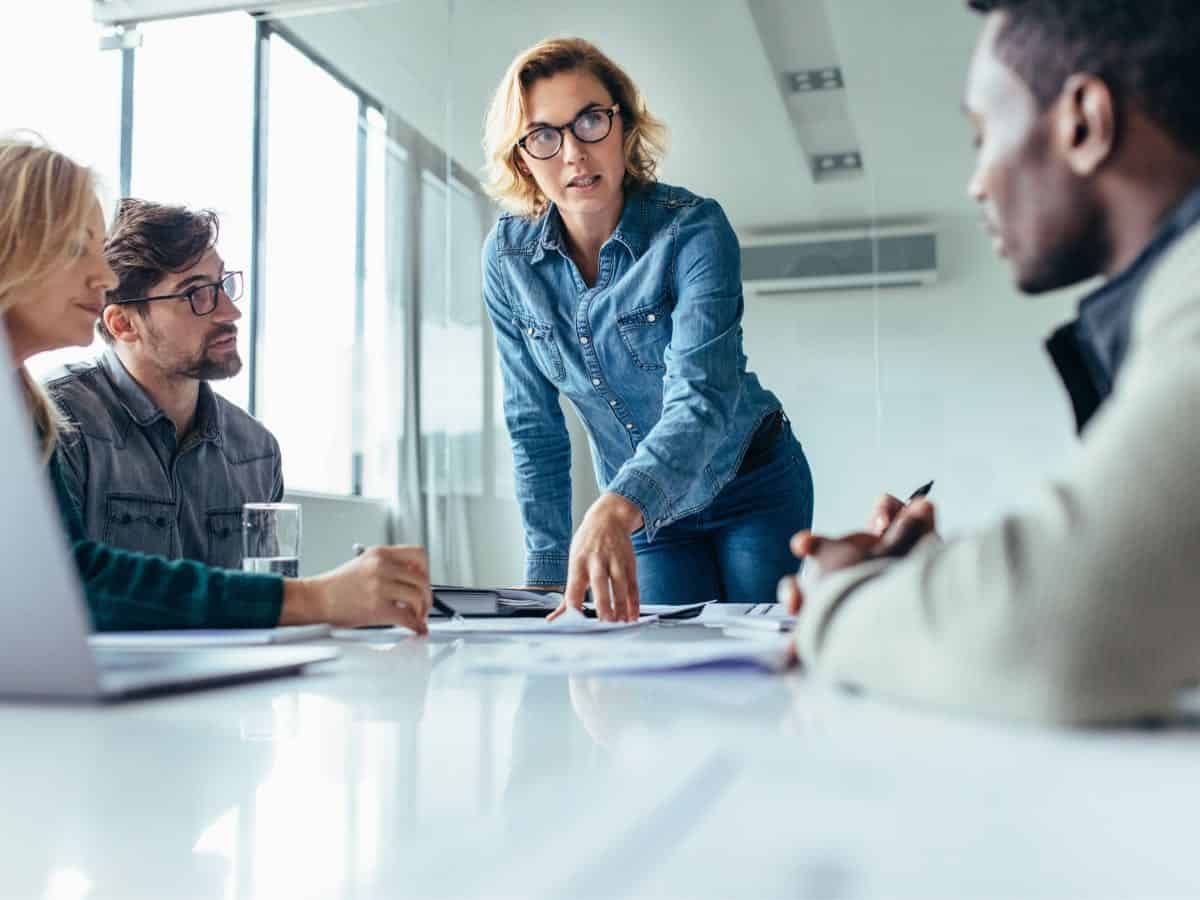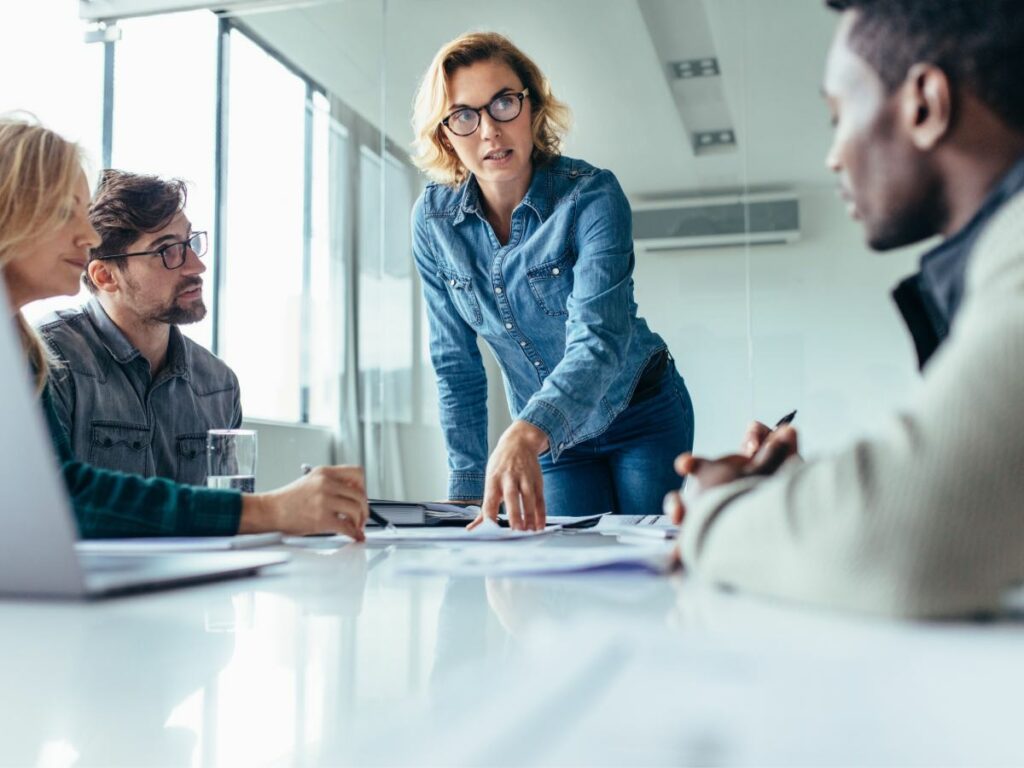 Although a bachelor's degree is necessary, most Master of Business Administration (MBA) programs do not require an undergraduate degree in business. However, some colleges and universities may require prior work experience. Having a minor in management can be beneficial in the admissions process.
If you wish to land a high-paying job or build a business from scratch, you can benefit a lot from completing an MBA degree, which you can traditionally complete in two years.
While enrolled in an MBA program, chances are you will take courses in entrepreneurship, marketing, law, information technology, economics, and management.
This is when the perk of having a minor in management comes in — it provides the MBA student with the edge he or she needs to complete the program with flying colors.
There are many benefits that come with an MBA, and enjoying a high salary is one of them.
Individuals with an MBA degree are some of the highest-paid people on the face of the planet. As a matter of fact, if you have one, you could have a higher average income than an employer with any other master's degree!
Most of the time, MBA degree-holders make twice as much money as they would get from a regular university degree.
Let's take a look at the average MBA salaries a year across the globe:
| COUNTRY | AVERAGE ANNUAL SALARY |
| --- | --- |
| Switzerland | $123,500 |
| US | $102,100 |
| Canada | $99,800 |
| France | $98,500 |
| Australia | $98,400 |
| UK | $92,400 |
| Italy | $86,400 |
| Singapore | $82,700 |
| Germany | $77,200 |
MBA Salaries Per Country
Some students pursue an MBA not to work for large companies and get a hefty paycheck but to set up their own businesses.
Up to 85% of people with an MBA degree establish businesses.
When is a Minor in Management Not Worth It?
A minor in management is not worth it if the student isn't interested in the business side of things. It should be avoided by someone who likes another minor that's more related to the chosen major. Minoring in management is not worth it for a student who doesn't have the time and money to take it.
Just because the school you are enrolled in offers a minor in management and you cannot think of any other doesn't mean that you should declare and commit to it.
In some instances, minoring in management is a complete waste of a student's time and money, too. This is especially true for anyone who doesn't see himself or herself establishing a business or having knowledge in the business aspect of the industry he or she plans to become a part of after graduating.
Minoring in management is also a bad idea if taking it will cause you to go past your allocated college budget or keep you from graduating on time.
Similarly, if you feel that a minor in management might keep you from getting good grades in your major classes, which can make your transcript appear less desirable to potential employers, don't take it.
The good news is that you have the first two years of your college to decide if you should take it or not.
Conclusion
There are many college minors to choose from, and one of the most common is management.
Students who minor in management usually major in business, especially those who wish to stay in marketing and sales areas. Many who are majoring in other fields, from dental hygiene, baking, and pastry arts to architecture, pick a management minor in order to gain the knowledge base they need for running their own businesses one day.
As mentioned earlier, you don't have to declare a minor that you will commit to until the end of your sophomore year of college or at the beginning of your junior year in college. So, in other words, you have plenty of time to think if it's minor in management or something else that you really want.
FAQ
Does a minor help you get a job?
A minor can make one's resume stand out from the rest, which can increase a job applicant's chances of getting hired. Similarly, a minor can make a student's transcript look more appealing, which can increase his or her chances of gaining admission into the graduate school he or she is applying to.
Can you turn your minor into a major after graduating?
A minor cannot be turned into a major after the completion of the degree program unless a student takes another bachelor's degree. It's possible to earn a non-degree certificate associated with it at some colleges and universities. Opting for a graduate degree in a related field is an option, too.
Related Article: 15 Good College Minors

Disclaimer: The views and opinions expressed in this article are those of the authors and do not necessarily represent those of the College Reality Check.