Missed FAFSA Deadline: What To Do
Your college tuition may not be fully covered by the FAFSA.
Through federal financial aid, however, college costs can be lowered considerably, depending on your financial situation. It's not enough that you fill out the FAFSA form.
It's also a must that you submit it on or before the deadline.

From the time the FAFSA form becomes available to the time that the deadline for submission strikes, you have 8 months and 4 weeks to apply for federal aid.
Missing the FAFSA deadline often means that you have no other choice but to wait for the next academic year to apply. You may, however, try applying for scholarship programs from third-party providers.

The FAFSA has three deadlines: college, state, and federal deadlines.

In this post, we'll talk about some of the most important matters you need to know about filing the FAFSA form so that you can receive financial aid and make college easier on the pocket.
FAFSA Deadlines
Every single year the application to file your FAFSA opens October 1st and stays open until the following June 30th.
That is a grand total of 9 months for you to complete your paperwork, application and get everything else in order to make sure you finish before the deadline.
It is also important to remember that you have to re-apply for FAFSA every single year, so it is best to put it in your calendar now so you don't forget!
You can even fix any submitted paperwork from September to the next June when it is due. This gives you plenty of time to submit and fix anything on your application.
Related Article: How to Lower the EFC [Legally]
Missed FAFSA Deadline
As mentioned above, if you have missed the deadline, you will not be receiving federal help for that year, but you may still have some more options.
If you haven't already looked into grants, now is the time! You should also explore the possibility of scholarships and possibly taking out student loans if absolutely necessary.
Documents Needed For FAFSA
You will have these 9 months to get all of the information and forms that you need to apply and qualify for FAFSA.
According to fafsa.ed.gov the essential things you need to complete your application include:
Federal income tax return documents (such as W2)
Social security number or alien registration number (if not a citizen)
Bank statements and untaxed income (if applicable)
A FSA ID number (when you sign up on the website)
Information about parents (such as their income)
How To Apply For FAFSA
Create an account with FAFSA by creating a new FSA login. This will also serve as your electronic signature. You can access that here: FAFSA® Application | Federal Student Aid. This is a fast process, but just make sure you write down your ID and password so you don't get locked out! One more thing to keep in mind is if your parent's information is required they will have to make their own FSA ID to sign off on yours. And as always, do not share this information with anyone.
Start filling out your forms! This will include filling out information such as your name, date of birth etc. you will also need to list and add every school you would want your FAFSA to go to (even if you are still applying and haven't made a decision yet). You will be able to add up to 10 schools at a time and take them off at any time.
More questions to be answered are ones such as your dependency status. FAFSA will ask if you are living on your own, supporting yourself, or if you are still dependent on your parents. If you are determined to be dependent on your parents, no matter the circumstances you will be required to have them fill out their own information.
Sign and submit the forms and wait to see!
Great job!
You have done the hardest part, now you will need to wait and see what you qualify for.
You are now able to check the status of your application online.
If you for some reason choose to submit a physical application, then you will have to wait 7-10 days after mailing it to check the status.
Related Article: Are Parents Responsible for Student Loans?
After The Application
Within 3-14 days you will receive a summary of the information you entered, now is a good time to double-check that everything is correct.
If something is wrong then you should log back in and fix it which you can do here: How to Correct or Update Your FAFSA® Application | Federal Student Aid.
You should hear back within a few weeks. At this point, you'll know how much FAFSA money you will be awarded.
Updated FAFSA Information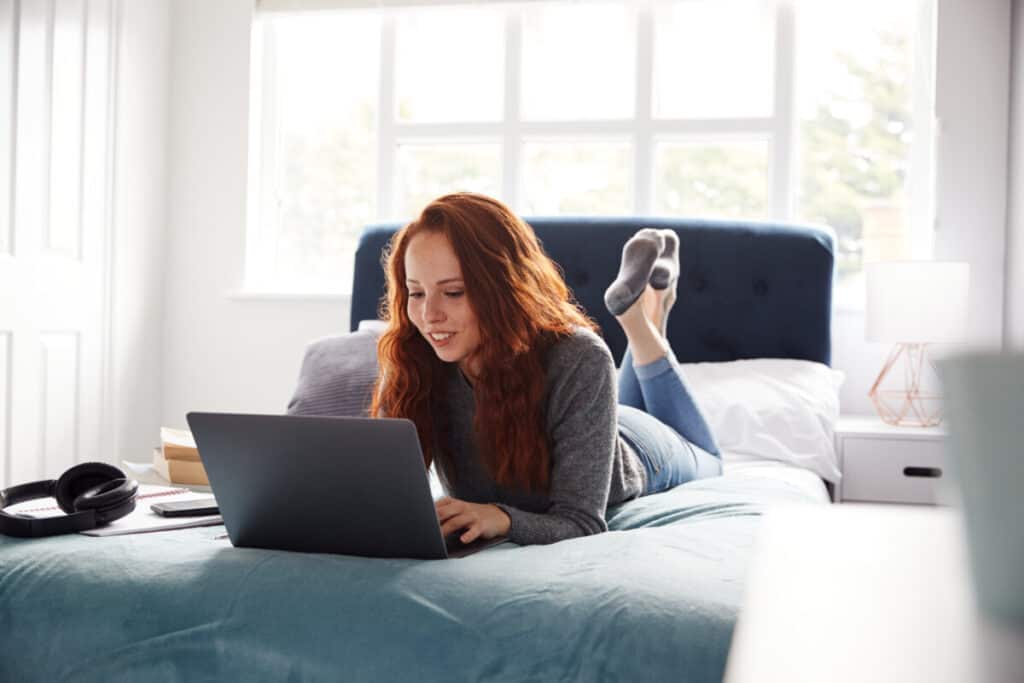 You will want to update your FAFSA information if any of these things change:
Address
Phone number
Email
Household/dependency changes (such as if you become pregnant or get married)
If you get married, you will want to update FAFSA as soon as possible because you may now qualify for more aid as a married student.
Understanding FAFSA Eligibility
FAFSA will first take a look at your cost of attendance at each school you added. This includes things like tuition costs, housing prices, cost of supplies etc.
Then they take a look at your expected family contribution and make the decision.
You can find more information about that here: How to Lower EFC
Other FAFSA Tips
If you do not get the amount you were wanting or needing, you can appeal and negotiate. However, this doesn't guarantee anything. Also if you or a parent lost a job and this has substantially affected your financial status, try letting FAFSA know because they may be able to help.
Since you can add up to 10 schools on your application, the FAFSA amount can differ at each school, so if you got better aid at a second or third choice school, you could reach out to see if they will match it at the school you were accepted to.
Don't be scared to contact FAFSA with any questions or concerns, you can do that at: Contact Us | Federal Student Aid – Financial Aid Toolkit.
Read Also: Does Financial Aid Cover All 4 Years?

Disclaimer: The views and opinions expressed in this article are those of the authors and do not necessarily represent those of the College Reality Check.