Comprehensive Guide to Transfer to NYU as a Student
The acceptance rate for freshmen students at New York University (NYU) is 13%. Meanwhile, the acceptance rate for transfer students at the prestigious school, which is considered a New Ivy, is approximately 25%.
With your previous college experience serving as an admissions advantage, just how do you transfer to NYU the right way?
College students who wish to transfer to NYU should apply by completing the Common App for Transfers and paying the $80 application fee. Other requirements include transcripts, supplementals and a recommendation. Transfer application deadlines are November 1 for the spring semester and April 1 for the fall semester.
You need to make a big impression if you want to transfer successfully to NYU.
In this post, I will guide you through the entire transfer application at the prominent institution — from filling out the transfer application form to submitting the various requirements, including, if necessary, any additional ones.
But before that, let's answer this pressing question…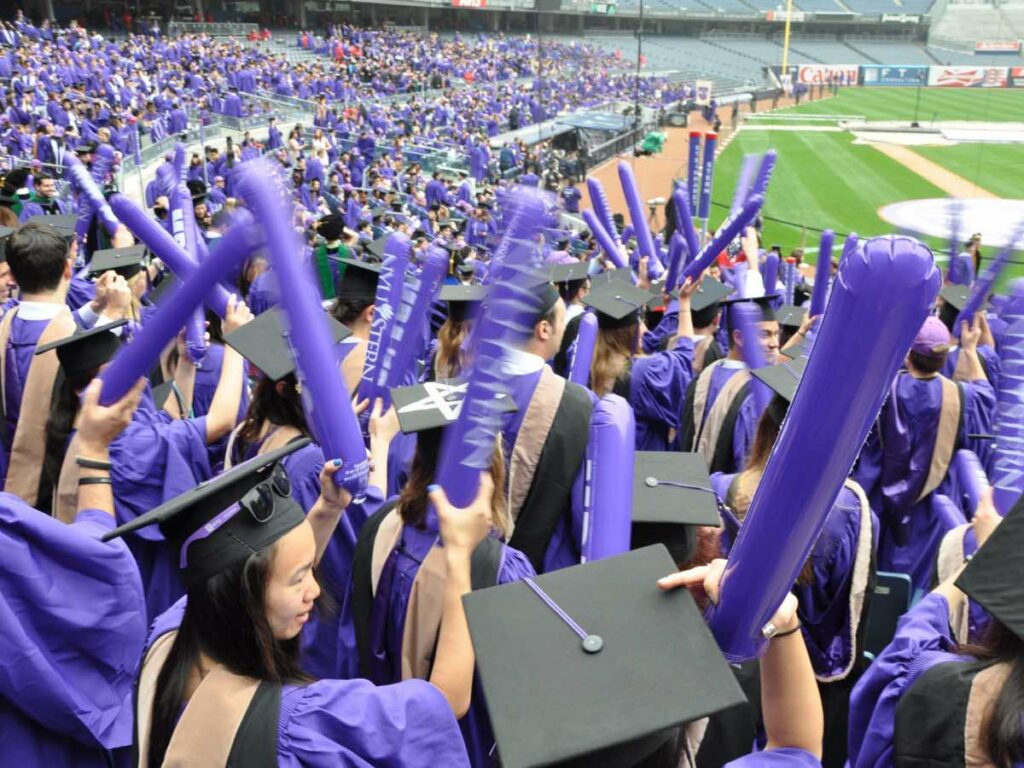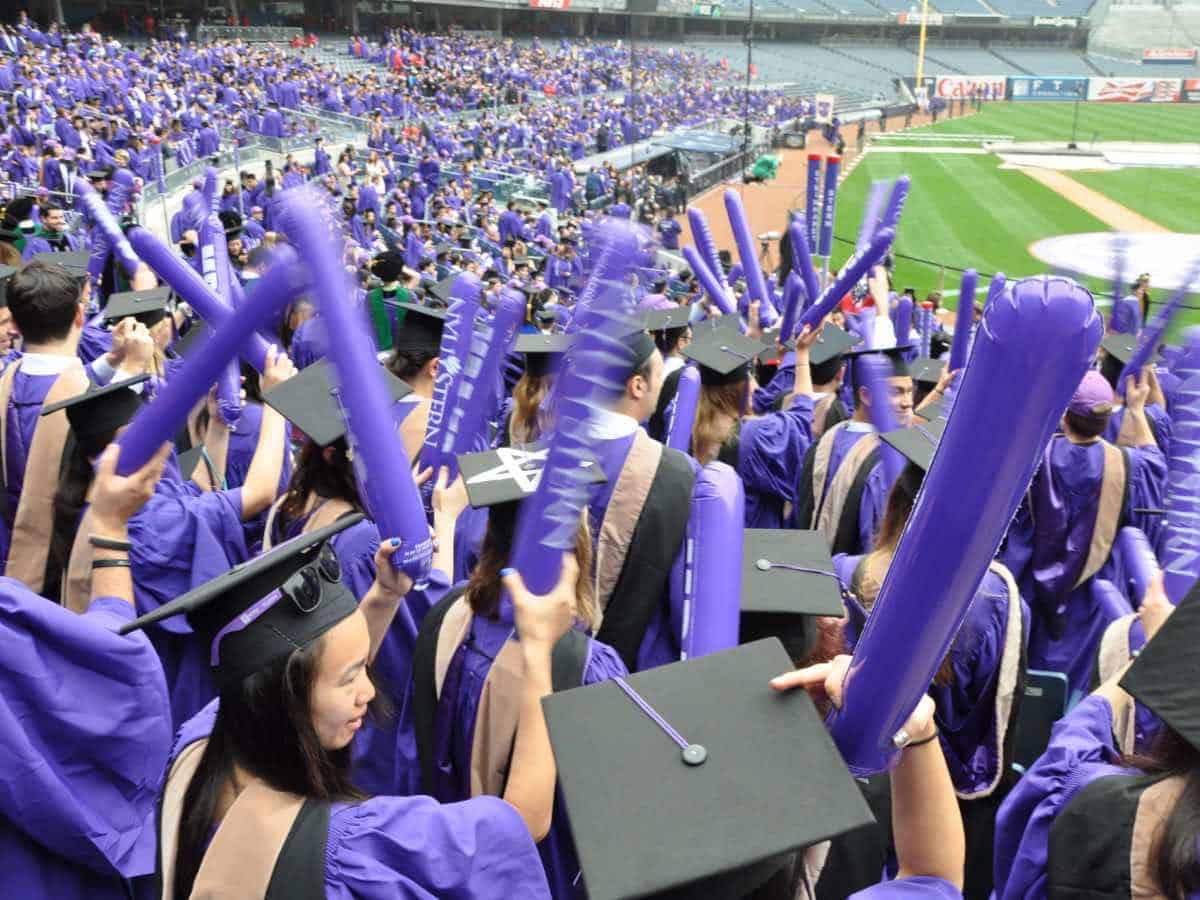 Who is Eligible to Transfer to NYU?
Individuals who are currently or have been enrolled as degree-seeking students at regionally accredited colleges or universities in the US and will have completed a total of 24 semester credits, which is equivalent to 2 semesters, or more by the time they plan to enroll at NYU are eligible to apply as transfer students.
Just because you have some college experience doesn't mean you can apply to NYU as a transferee.
Completed or will have completed less than 1 year of college by the time you plan to enroll at NYU? Then you do not qualify as a transfer applicant — you should apply to the elite school as a freshman student.
The same is true if the postsecondary institution you are currently attending or have attended is not regionally accredited and/or you have withdrawn from all your college-level classes and have not gotten any grades for college coursework.
Your participation in a dual-enrollment program does not make you eligible to apply to NYU as a transferee, either.
According to NYU itself, some of its most competitive transfer applicants have completed not less than 32 credits of college coursework by the time they enroll at the private research university in New York City.
It adds that evaluation of transfer applications will focus more on high school performance and college grades.
Steps to Transferring to NYU
Application to NYU as a transfer student begins with completing the Common App for Transfers. Other than paying the application fee, various documents should be submitted, too. In some instances, depending on the school or program at NYU, transfer applicants may be required to provide additional materials.
Even though it's one of the most selective institutions in the land, NYU makes the process of applying for transfer students simple. But, of course, everyone knows that getting into it is not that easy.
Check out the following steps to take if you are interested in switching to NYU:
1. Fill out the Common App for Transfers
Some colleges and universities require transfer applicants to apply through their online portals.
Undergraduate students who wish to transfer to NYU, on the other hand, must apply by means of the Common App. Just remember to fill out the Common App for Transfers and not the Common App for First-Years.
2. Pay the transfer application fee
The transfer application fee at NYU is the same application fee for freshmen applicants: $80.
Please take note that it's non-refundable — should you change your mind before admissions notifications are sent out or you fail to get an acceptance letter from the school commonly mistaken as an Ivy League, you cannot refund the said amount.
But you can waive the transfer application fee if it would cause a financial hardship for your family and could discourage you from pursuing your application to NYU as a transfer student. All you have to do is request a fee waiver on the Common App. As expected, of course, you will have to meet the eligibility requirements for a waiver.
3. Write both supplemental essays
Transfer applicants to most colleges and universities have to choose one or a few from the various supplemental essay prompts available. On the other hand, those who wish to get into NYU as transferees have to write both essay prompts given.
But they're not really out of the ordinary.
As expected, the elite school would like to know why students want to take their undergraduate degree pursuit from College X to NYU. It would also like to know why applicants want to transfer and the goal they have in mind.
The simplicity of the essay prompts can be both a blessing and a curse — they may be easy to write alright, but making yours pop can be hard.
Let's take a look at the said supplemental essay prompts:
We would like to know more about your interest in NYU. We are particularly interested in knowing what motivated you to apply to NYU and more specifically, why you have applied or expressed interest in a particular campus, school, college, program and/or area of study. You may be focused or undecided or simply open to the options within NYU's global network; regardless, we want to understand — Why NYU?
Please provide a statement that addresses your reasons for transferring and the objectives you hope to achieve.
Students applying as transferees to NYU are some of those who need to devote plenty of time to writing both supplemental essays. That's because they are probably some of the longest around.
The first essay should be no more than 2,500 words, while the second one should be no more than 3,000.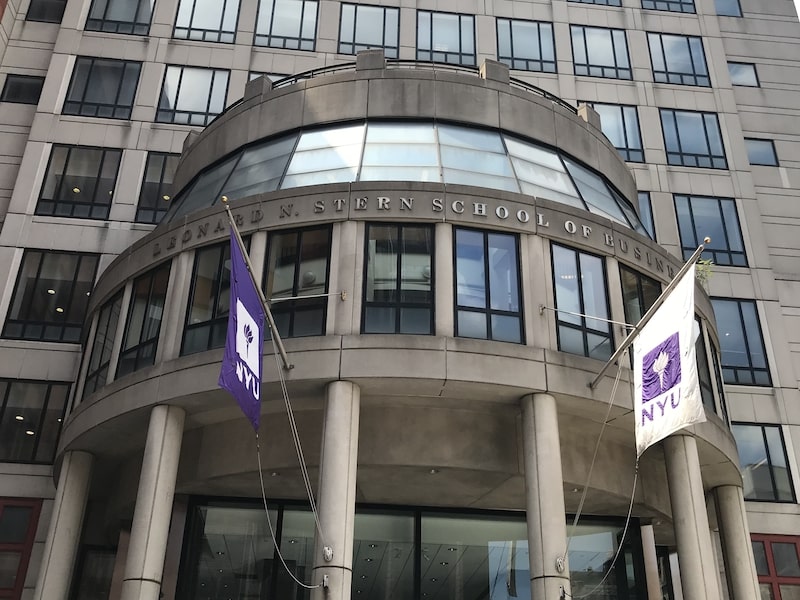 4. Submit high school and college transcripts
Because you are applying to a postsecondary institution, naturally, NYU would like to get its hands on your high school transcript.
And since the New Ivy also accepts freshmen applicants armed with an equivalent to a high school diploma, hopefuls who successfully took high school equivalency tests may instead submit their GED.
NYU also wants to see credentials with a graduation date — it doesn't matter when applicants graduated.
Having higher education experience means that you should also submit your college transcript. It's a good thing that, unlike some selective colleges and universities, NYU accepts an unofficial transcript copy.
Of course, should you get an acceptance letter and decide to grab the opportunity to become a student, you must obtain the original or certified one.
Went to more than a single college prior to applying to the New York City-based private research university as a transferee? Then you should submit all transcripts from all postsecondary institutions you attended.
5. Get a letter of recommendation
Like most other colleges and universities, NYU requires applicants, freshmen and transferees alike, to submit a letter of recommendation. Yes, you read that right — the prestigious institution only wants one.
But the great news doesn't begin and end there as far as recommendations go.
According to NYU itself, it's completely up to you if you want your recommender to be a teacher, counselor, athletic coach or any other person of authority on campus.
As a matter of fact, someone outside of your current college can write your letter of recommendation, too, such as your supervisor or employer if you are a part-time or full-time worker.
Because of this, you can pick someone who knows you best in terms of character, achievements and potential, thus letting NYU's admissions officers know you best beyond the figures on your academic transcripts.
If you think the convenience of submitting a recommendation to NYU stops there, think again!
The school says that your chosen recommender can submit the letter he or she wrote through the Common App or by emailing it directly to NYU's admissions office through this email address: [email protected].
6. Submit any additional requirements
The documents and materials students applying to NYU as transferees must submit can vary, depending on which school or department at the top-tier school they would like to attend.
Interested in attending the Steinhardt School and Tisch School of the Arts at NYU?
Then it's a must for you to submit an instrumental performance, vocal performance or music composition if applying to a music and arts program around 2 weeks before the transfer application deadline. On the other hand, if you are applying to a studio art program, the school requires you to hand in an artist's portfolio with an accompanying artist statement.
For your transfer application to be considered and to avoid unnecessary problems during the admissions process, check whether or not the NYU program you are interested in requires the submission of extra requirements.
Other Questions When Transferring to NYU
When do decisions notifications for transfer applicants come out at NYU?
NYU releases decisions notifications for transfer applicants on different dates, depending on when they apply or in which semester they wish to start their NYU journey. Decisions notifications for spring transfer applicants are from November to January and from May to June for fall applicants.
Are transfer students to NYU required to live on campus?
At NYU, residing on campus is optional. So, in other words, unlike at other colleges and universities in the US, NYU students, including especially freshmen students, are not required by the elite school to live on campus. For transfer students, NYU housing is limited and not guaranteed.
In conclusion, the acceptance rate for transfer applicants at NYU is higher than the acceptance rate for freshmen applicants — 25% vs. 13%.
Although your chances of getting in are higher because of your previous college experience, it's still a must that you do the transfer application process right.
Keep in mind everything you have read above to steer clear of any avoidable issues.
Read Next: How to Transfer to UCLA

Disclaimer: The views and opinions expressed in this article are those of the authors and do not necessarily represent those of the College Reality Check.