Discover the Secret Behind Harvard's Fame
For the class of 2026, Harvard University received more than 61,200 applications. Only less than 4%, however, got admitted.
Even though it's no secret that getting into a prestigious school isn't easy, many still apply in hopes of attending one of the most popular universities in the US and all over the globe.
So, why is Harvard so famous?
Harvard University is famous for having world-renowned faculty members, many of whom are Nobel Prize winners, state-of-the-art resources and individualized instruction. Harvard is also known for being selective, the founding member of the Ivy Leagues and the oldest institution of higher education in the US.
Read on if you are thinking about adding Harvard to your college list as a match or dream school.
In this post, I will enumerate all the different things that contribute to the popularity of Harvard University. By the time you reach the concluding part, you will have a much better idea if the Ivy League deserves a spot on your college list.
1. Beautiful Campus
Harvard's campus is filled with massive trees and architectural marvels. It's no wonder that the prominent school is included in Architectural Digest's listing of 53 Prettiest College Campuses in America.
Although Harvard is located in a moderate-sized county town, it's right next to Boston, which is a bustling city.
As a matter of fact, it's the third densest US city, sitting behind New York City and San Francisco. But Harvard isn't just situated near Boston — it has easy access to it, thanks to the Boston subway system.
Since Harvard students do not spend every waking hour of theirs on campus, this is definitely a plus.
But there is really no need for attendees to look far and wide just to find some cool hangouts. That's because Harvard's campus alone is packed with an assortment of cool rendezvous points.
Some of the students' top favorites include:
Annenberg Hall
Dudley Garden
Randolph Courtyard
Science Center Observatory
Widener Loker Reading Room
Harvard University's suburban campus, which has a land area of 5,076 acres, is home to 21,648 attendees — 7,153 undergraduate students and 14,495 graduate students.
2. Oldest University in the US Founded in 1636
Everyone knows that Harvard is one of the most prominent universities in the US. But did you know that it's also the oldest institution of higher education in the country?
It was in 1636 when Harvard University was founded.
Originally, Harvard was called the New College. It was renamed Harvard College a few years after its founding.
The first-ever Harvard commencement took place in 1642, with nine students graduating from the institution. The school's primary purpose back then was to educate clergy.
The oldest building that can still be found on the campus of Harvard these days is Massachusetts Hall.
Constructed in 1720, it has served many purposes since it came into being, including as an army barrack during the Revolutionary War.
Today, Massachusetts Hall is an administrative office building and a student dormitory.
3. Richest University with $53 bln Endowment
Other than being the oldest institution of higher education in the land, Harvard University is the richest, too.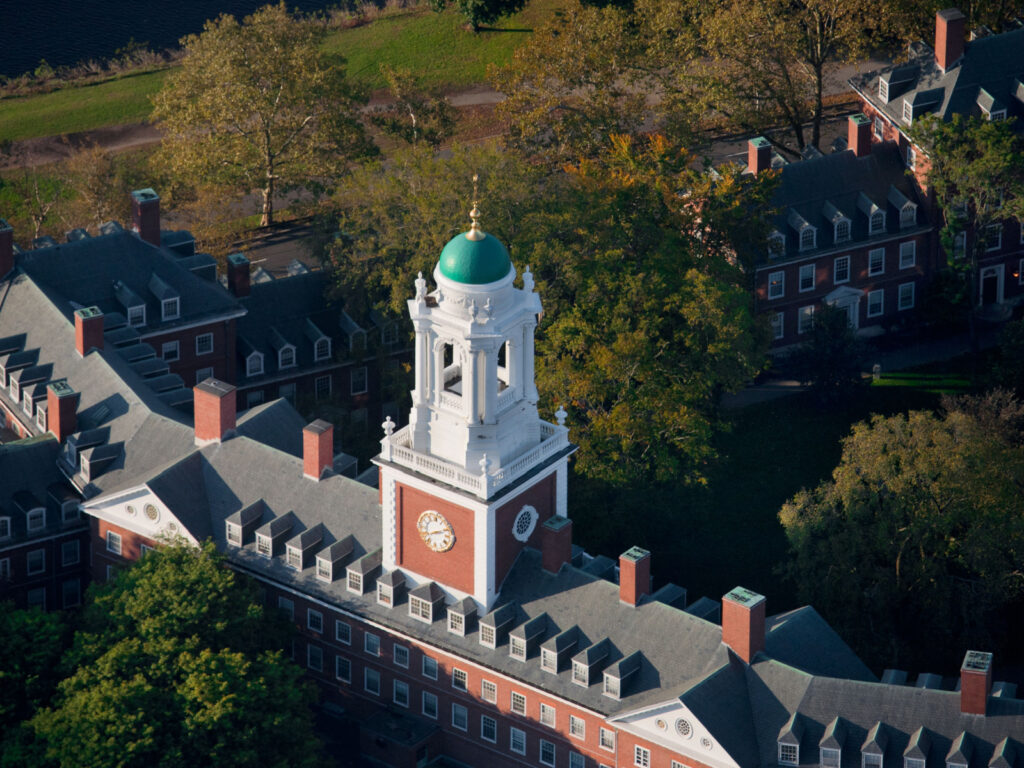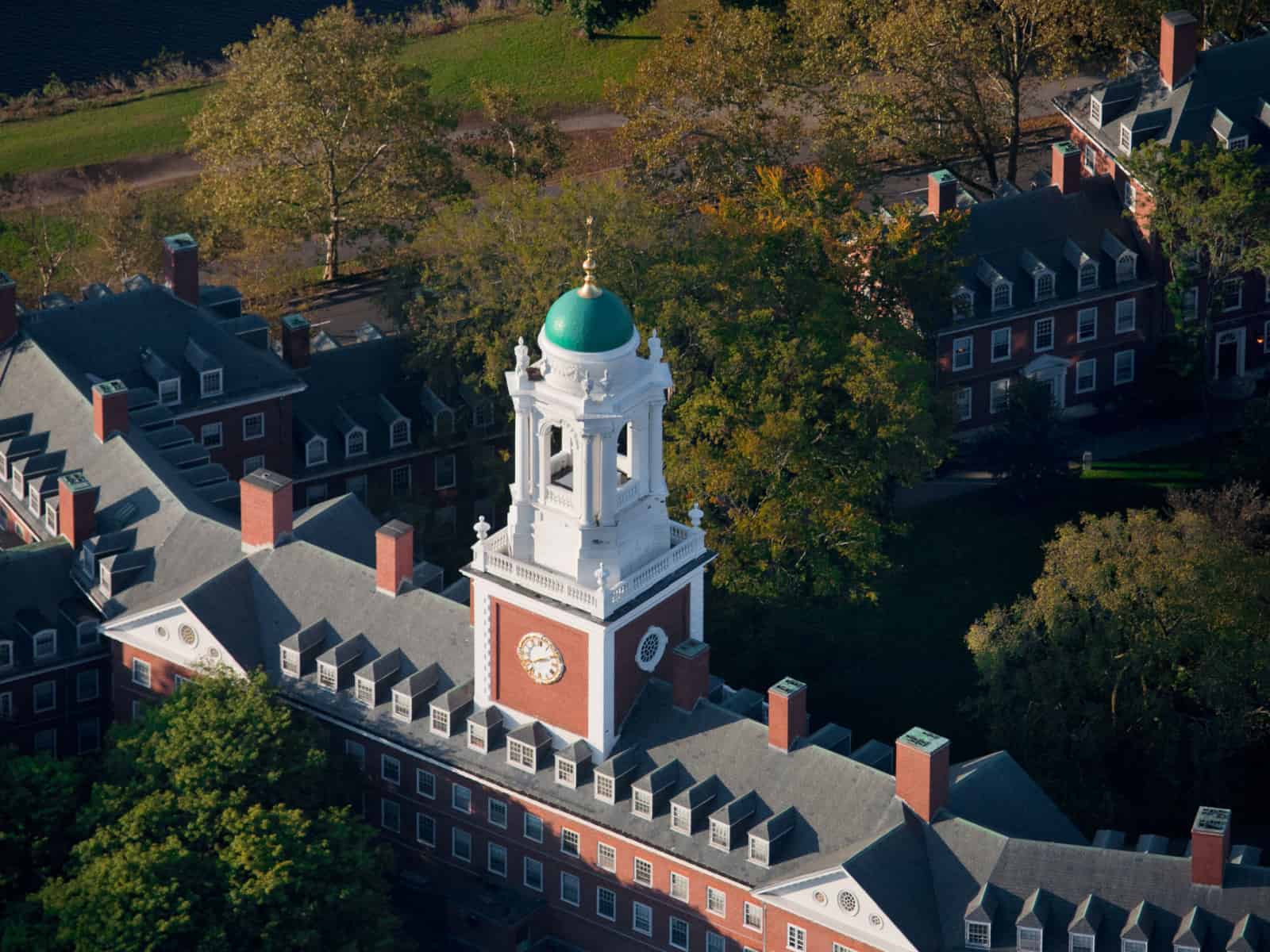 As a matter of fact, if you Googled for some of the wealthiest colleges and universities in the US, many listings would tell you that Harvard is the most prosperous of the bunch.
According to US News, the endowment of Harvard by the end of the last fiscal year amounted to $53,200,000,000 — that's 53.2 billion!
Here are other richest universities in the country and their endowments in the same fiscal year:
Yale University ($42.3 billion)
Stanford University ($37.8 billion)
Princeton University ($37.0 billion)
Massachusetts Institute of Technology ($27.4 billion)
University of Notre Dame ($18.4 billion)
Texas A&M University ($16.9 billion)
University of Michigan – Ann Arbor ($16.8 billion)
Washington University in St. Louis ($13.7 billion)
According to Harvard itself, its endowment is made up of 14,000 individual funds.
Most of them are restricted, which, simply put, means that the donors have specified that their generous gifts must be used in supporting a particular aspect of the work of the university, such as scientific research or dedicated scholarship.
4. Generous Need-blind Financial Aid
It's not just its ridiculously low acceptance rate that many college-bound teens find intimidating about Harvard University. A lot of them are also daunted by the cost of attending the Ivy League.
Based on the academic year 2022 to 2023 rate, the estimated cost of attending Harvard is $84,413.
Tuition and fees alone at Harvard cost $57,216. The said amount is around 52% higher than the national average tuition at private non-profit 4-year institutions in the US ($37,641) as of this writing.
Still, Harvard is not the costliest university in Massachusetts — it's Amherst College, which is also third-most expensive in the US.
But don't let its sticker price make you cross Harvard out of your college list. Because it's the wealthiest institution in the country, the prestigious school is known to offer generous financial aid.
About 55% of Harvard's undergraduate students receive need-based financial aid (there is no merit-based financial aid at Harvard, by the way).
Students whose families' annual income is less than $75,000 pay zero dollars. As a matter of fact, students from families that make over $150,000 per year may still qualify for financial aid.
As a result of this, Harvard University costs less than a public university for about 90% of families.
5. Great Campus and Social Life
Developing a sense of belongingness begins during the freshman year — all first-time, first-year Harvard students are required to live on campus.
Their dorms with shared suites are located adjacent to Harvard Yard. In addition, most of their meals happen in Annenberg Hall, a massive dining hall that resembles the Great Hall from Harry Potter.
Harvard guarantees undergraduates housing throughout their 4 years at the institution. As a matter of fact, up to 98% of all undergraduate students at Harvard live on campus.
To date, there are more than 450 student clubs and organizations at Harvard University.
Being an Ivy League, it goes without saying that athletics is a huge part of campus life.
The elite school is home to 42 varsity teams comprised of 1,222 student-athletes. Unfortunately, Greek life is not as big as sports — there are 6 fraternity and sorority groups not officially acknowledged by Harvard.
6. Rich in Traditions
Since it's the oldest institution of higher education in the US, it isn't surprising why Harvard is teeming with rich and unique traditions, which becomes apparent as students step foot on campus.
Or even before classes officially start!
For instance, there's the so-called Visitas.
During this event, newly admitted students are invited to stay on campus in order to partake in various events, attend ongoing classes and meet graduating high schoolers who are considering attending Harvard. Basically, it gives fresh admits the opportunity to experience life at Harvard.
Cultural Rhythms and Yardfest are Harvard traditions related to the arts.
One of the oldest and most cherished traditions at the elite school is Commencement. Needless to say, it's the time when senior students are handed their diplomas and celebrate their achievements with family members, friends and mentors.
Although it's a campus-wide event, graduating students receive their diplomas at their respective houses.
While there are traditions that are as old as the institution itself, there are recent ones, too. One example is the Global Day of Service, which was held in 2020 for the first time.
7. State-of-the-Art Resources
Running out of resources while working on an undergraduate degree should be the least of the worries of any student attending Harvard University. That's because the amount of resources it has comes aplenty.
For instance, the Ivy League's library system is considered not only the oldest library system in the US but also the largest academic library on the face of the planet.
Picture this: the library system of Harvard consists of 55 miles of shelving and 17 million volumes. No one will be able to read everything, but going anywhere else to read is unnecessary.
There are also over two dozen buildings on Harvard's campus used exclusively for scientific research in fields such as biology, chemistry, engineering and physics, with their labs and offices interconnected.
Earlier, we talked about the fact that Harvard is wealthy.
It's because of this why it can afford to give around 70% of its students substantial international experience, be it studying abroad or doing an internship outside the country for a full year, a single term or a summer.
8. Networking Opportunities for Alumni
Harvard University is also known for having a dynamic and engaging community, which provides undergraduate students the opportunity to explore or pursue professional, social and even personal connections.
Numerous researches show that networking offers benefits such as broader and deeper knowledge and more job and business prospects.
One of the things that Harvard alumni members are known for is that they are great at giving back. And a way they show their gratitude and support to their alma mater is by offering advice and mentorship to students.
Every January, for instance, is Student-Alumni Flash Mentoring Month.
It's all about conversations between current student and alumni members about questions and needs at that point in time, usually about education- and career-related matters such as:
Choosing a major or field of study
Exploring an assortment of career pathways
Finding job and internship opportunities
Considering graduate school after earning one's undergraduate degree
Working outside of the US
9. Employment Opportunities After Graduation
Many degree-seeking students use a Harvard education as a stepping stone to their dream careers.
An undergraduate degree from the prestigious school is almost always a ticket to employment. As a matter of fact, an Inc. article says that more than 86% of Harvard graduates are employed within a year of graduation.
Let's check out the industries fresh Harvard graduates are working in and how many of them are in each:
Finance (23%)
Consulting (22%)
Technology (18%)
Others (12%)
Academia/research (7%)
Health (4%)
Public service (3%)
Government (3%)
Law (3%)
Arts (3%)
Education (2%)
10. Higher Starting Salaries
According to a report by QS Top Universities, among all graduates of all Ivy Leagues, those who went to the University of Pennsylvania tend to make the most money — by the time they are 34 years old, they make an average of $90,700 per year.
On the other hand, those who graduated from Harvard make an average of $81,500 per year.
The table below shows the median annual salary of Harvard University graduates six years after initial enrollment according to some undergraduate majors:
Computer science ($128,900)
Applied mathematics ($80,500)
Economics ($78,800)
Sociology ($53,800)
Social sciences ($52,000)
Political Science and Government ($51,800)
Cellular biology and anatomical sciences ($48,200)
History ($48,000)
Research and experimental psychology ($47,000)
Neurobiology and neurosciences ($45,100)
English language and literature ($37,300)
One of the reasons why graduates of Harvard and other highly-ranked colleges and universities are paid more is that they generally perform better than everybody else.
According to Harvard Business Review, it's because of the following:
Higher quality of incoming class due to a higher selectivity level
Better programs, instructors and campus facilities
Sharing the campus with performance- and achievement-oriented peers
11. #23 Most Diverse College in America
Niche ranks Harvard #23 in Most Diverse Colleges in America 2023. (There are more than 4000 colleges in the USA, by the way).
Harvard University wants to educate future leaders and thinkers, which means creating an on-campus learning environment that reflects the dynamic and multicultural nature of the world.
And in its pursuit of fostering a diverse student body, which is central to the Ivy League school's mission, it has the following programs:
Harvard College Connection
Harvard Financial Aid Initiative
Harvard First Generation Program
Undergraduate Minority Recruitment Program
The institution does not consider immigration status an admissions and financial aid factor.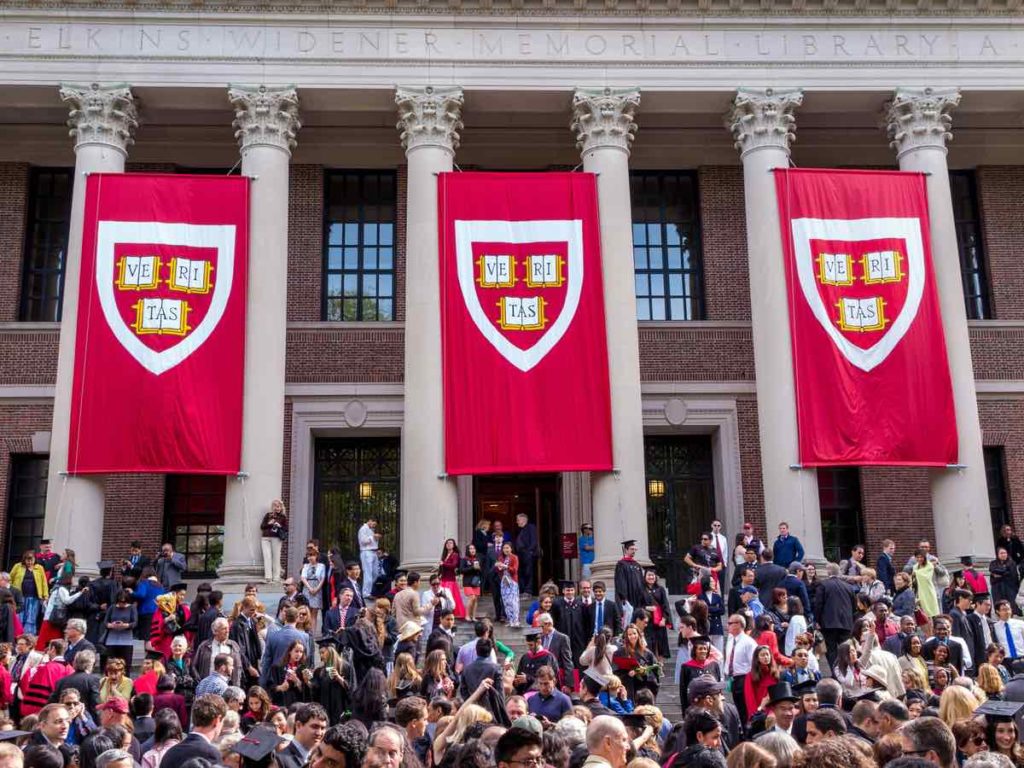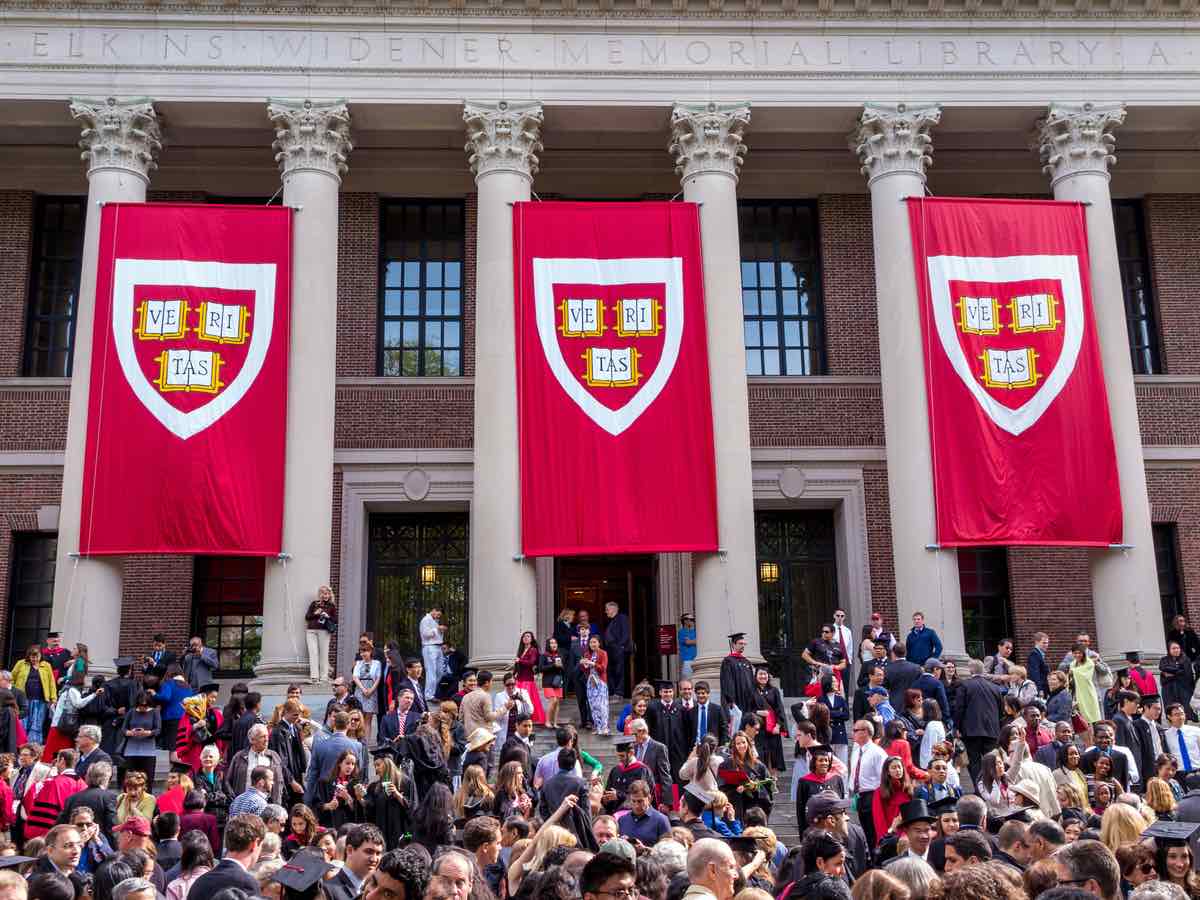 Earlier, I mentioned that the class of 2026 at the Ivy League received over 61,200 applications but less than 4% got in. Let's take a look at the racial/ethnic diversity of the said class:
Whites (42%)
Asian Americans (27.6%)
African Americans (14.4%)
Latin (11.9%)
Native Americans and Native Hawaiians (3.6%)
The class of 2026 consists of 55% females and 45% males. International students constitute about 15.3% of all admits. Meanwhile, there are 14 veterans and 32 students who have expressed interest in ROTC.
As of this writing, More than 50 cultural, ethnic, and international student organizations exist at Harvard University.
There are also dozens of groups representing people from various religious backgrounds and political perspectives. Throughout the year, these groups sponsor events and activities, which are open to all in order to add richness to campus life.
12. Top-Notch Academics
Last but definitely not least, top-notch academics is what makes Harvard so famous.
During their first year of college, undergraduate students are given the chance to choose their own academic path — the availability of more than 400 first-year advisers helps make devising one's course of study easy and seamless.
It's a wise step for freshman students to enroll in one of Harvard's nearly 130 freshman seminars, which helps them explore their interests and have a taste of the school's academic environment.
With each seminar capped at 15 students, everyone can enjoy close and meaningful interactions.
Midway through their sophomore year, Harvard students are required to select their concentration — or what other colleges and universities call major. At Harvard, students can choose from 50 different concentrations, which consist of a total of over 3,700 courses taught by world-class educators, some of whom are:
Nobel laureates
Pulitzer Prize-winning authors
National Book Award winners
It's true that some introductory courses and numerous popular courses at Harvard University have large enrollments. Still, the median class size at the elite institution is 12. As a matter of fact, in the fall of 2021, more than 1,000 of the nearly 1,300 courses offered enrolled 20 or fewer students.
Many of Harvard University's undergraduate programs are highly ranked. Needless to say, they are some of the best and most popular offerings the institution has.
The following are the best in business:
Accounting
Business analytics
Entrepreneurship
Finance
International business
Management
Marketing
Various economics programs at Harvard are top-notch, too, such as:
Development economics
Econometrics
Industrial organization
International economics
Labor economics
Macroeconomics
Microeconomics
Meanwhile, here are some of the top in law:
Business
Corporate
Constitutional
Contracts
Commercial
Criminal
Dispute resolution
Environmental
Health care
Intellectual property
International
Legal writing
Tax
Many of Harvard's engineering programs are prestigious, too, like:
Biomedical
Computer engineering
Electrical
Environmental
Materials engineering
Mechanical
Other superb STEM fields are chemistry, including:
Biochemistry
Inorganic chemistry
Organic chemistry
Physical
Theoretical chemistry
Education, biological sciences, computer science, earth sciences, English, history, mathematics, physics, political science, psychology, sociology, statistics — these are other standout undergraduate degree programs Harvard University has to offer. Don't miss the fact that the elite school also has excellent healthcare and medical degrees!

Disclaimer: The views and opinions expressed in this article are those of the authors and do not necessarily represent those of the College Reality Check.