What Makes Brown University Unique?
Many college-bound high schoolers dream of attending Brown University for the obvious reason that it's one of the most prestigious schools in the US and in the world, too. However, there are certain things about the institution that makes it unique not only from the rest of the Ivy Leagues but also most other colleges and universities.
Brown University is one of the very few institutions in the US with an open curriculum. As a matter of fact, it's the only open curriculum Ivy League. At Brown University, students can design their own program or major by choosing their preferred courses rather than taking a set of core courses.
It was in 1970 when the undergraduate curriculum at Brown University was replaced with what's known as the Brown Curriculum — with an open curriculum, you can customize your college experience and future career, too.
Continue reading if you would like to get to know Brown University more. Below, you will come across some of the most important matters every aspirant like you needs to know about it — from the number of applicants it accepts per year, admission plans offered to cost of attendance — so that you can make an informed decision.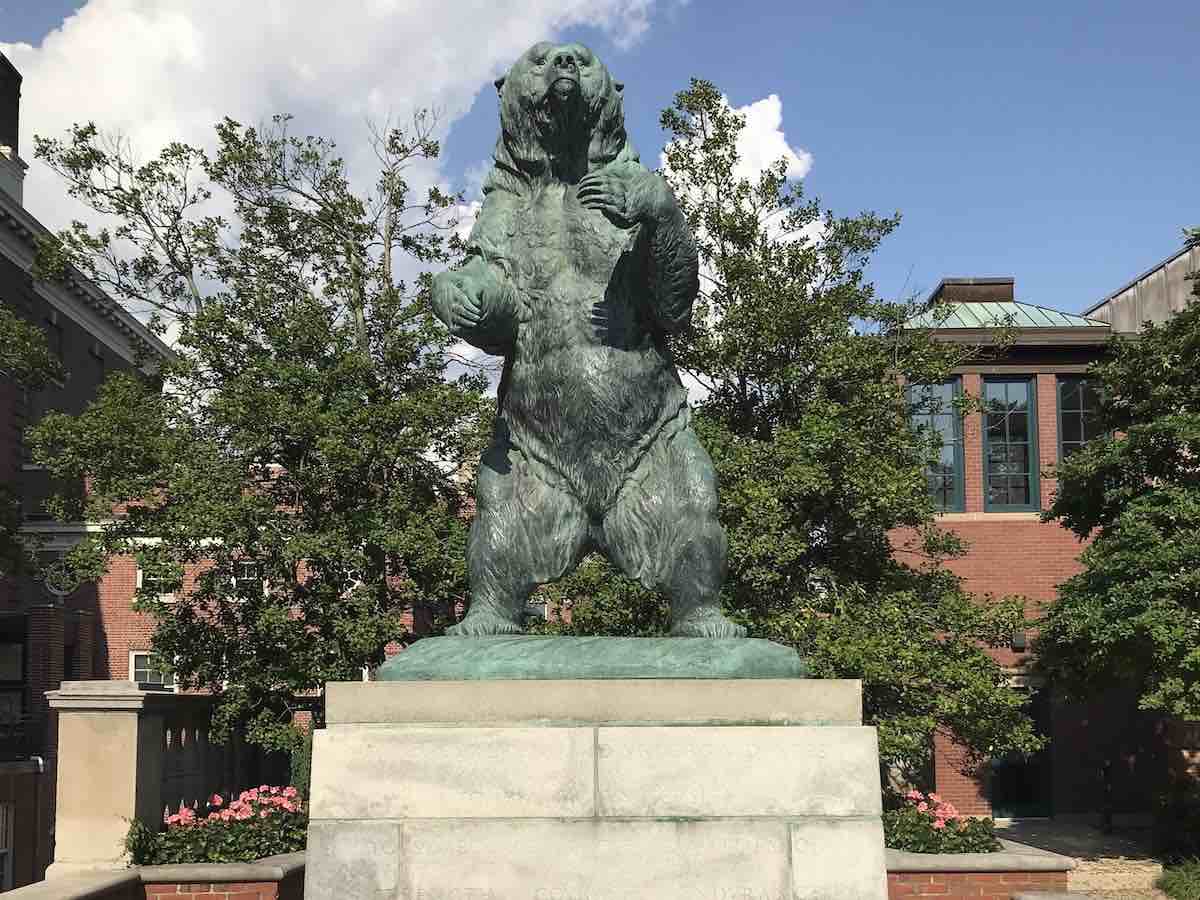 But before we talk more about Brown University, let's check out these fact stats first:
Location: Providence, Rhode Island
Founding date: 1764
Motto: In Deo speramus (In God we hope)
Campus size: 146 acres
Campus type: City
School type: Private Ivy League research university
Reputation: Party school
Selectivity level: Highly selective
Number of majors: More than 80
Popular majors: Applied Mathematics, Biology, Computer Science, Economics, Engineering, Social Sciences
Student body: 9,948 (as per Common Data Set 2020 to 2021)
Students per class: 2 to 9 in most classes
Student-to-faculty ratio: 6:1
Retention rate: 92%
Graduation rate: 96%
Athletic affiliation: NCAA Division I
Color: Brown, red, white
Mascot: Bruno the Bear
Number of varsity teams: 34
Sports: baseball, basketball, cross country, equestrian, fencing, field hockey, football, gymnastics, ice hockey, lacrosse, sailing, soccer, softball, swimming and diving, tennis, track and field, water polo, wrestling
Brown University Rankings
Brown University is a high-ranking school nationwide and statewide. US News ranks the Ivy League #14 in National Universities and #19 in Best Value Schools. Meanwhile, it's #1 in Best Colleges in Rhode Island by Niche and College Simply. Brown University is #60 globally in the QS World University Rankings.
It's true that it's not the college that matters but what you do there. But let's be honest — there is something about the presence of a highly ranked school on your resume that can help increase your marketability.
Adding Brown University to your college list takes you one step closer to that status.
Everyone knows that the Ivy Leagues tend to dominate college rankings. But among these eight prestigious schools, Brown University is #7 — well, at least according to the resulting average of rankings by US News, Niche and Forbes. In Rhode Island, however, it's at the top of rankings.
You should definitely take college rankings with a grain of salt. That's because they can be very subjective — one college ranker's top pick is not necessarily that of the other. Still, if you want a college list that is mostly comprised of high-ranking schools, it's hard to go wrong with Brown University.
Let's take a look at the school's other rankings by different college ranking sites:
#1 in Best Value Colleges in Rhode Island – College Simply
#1 in Top Private Universities in Rhode Island – Niche
#3 in Best Colleges for Veterans – US News
#4 in Best Undergraduate Teaching – US News
#8 in Best Colleges in America – Niche
#11 in Best Colleges in the US – College Simply
#12 in the Northeast – Forbes
#23 in Research University – Forbes
#26 in Best Value Colleges in the US – College Simply
#26 in Top Colleges – Forbes
#36 in Most Diverse Colleges in America – Niche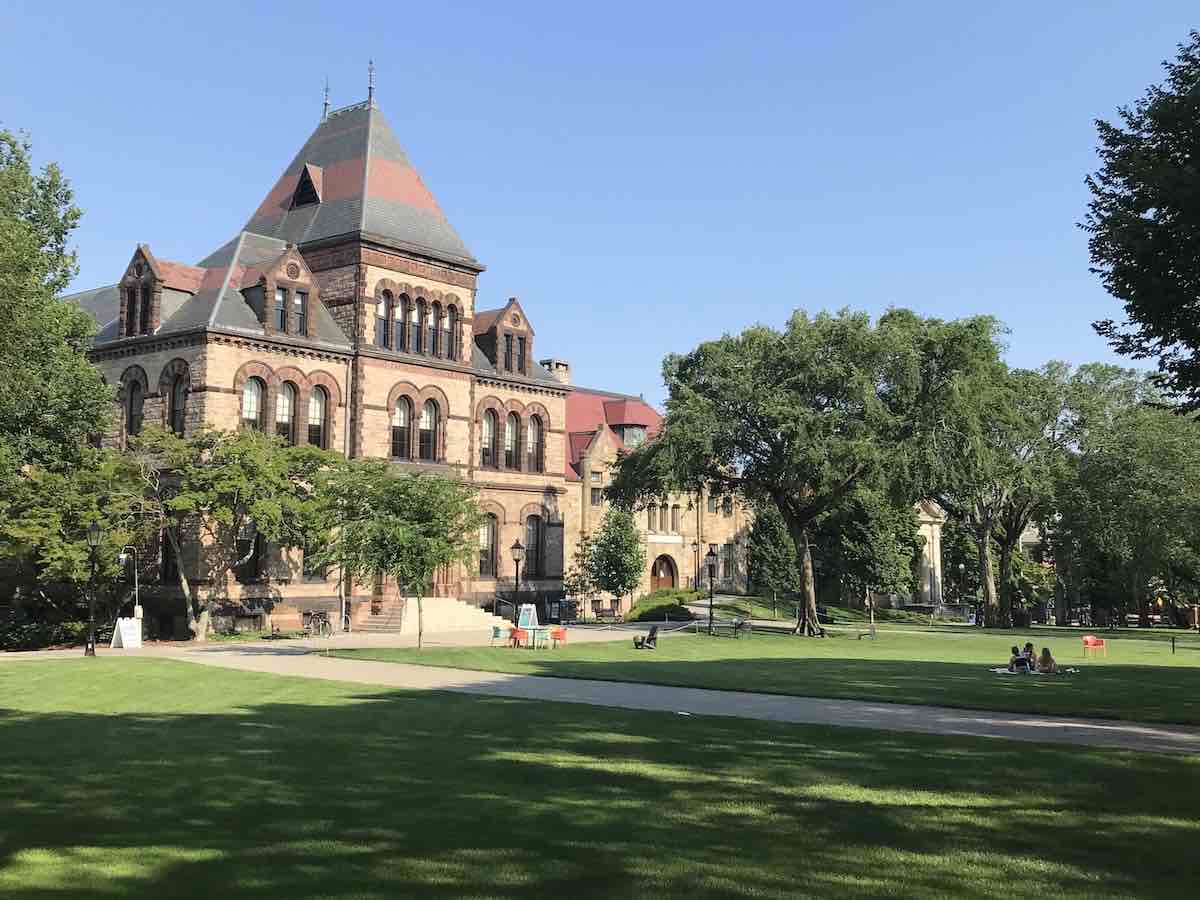 What is Brown University Known For?
Brown University is primarily known for being an Ivy League with an open curriculum. Some of the most prestigious programs at the institution include the Brown-RISD Dual Degree Program and Program in Liberal Medical Education (PLME). While Greek life is huge at Brown University, athletics is not.
Thanks to its open curriculum, you can consider yourself as the architect of your education at Brown University — you have the freedom to choose what you want to study and the flexibility to learn what you love.
Needless to say, you can skip those set of core courses students at most other schools have to complete.
Worry not that you might have a difficult time designing your own self-directed course of study. That's because you can always seek faculty guidance and approval.
But in order to graduate from Brown University, you have to meet a few requirements, which include the following:
Be enrolled for at least eight semesters
Complete at least 30 courses
Complete a concentration and its associated requirements
Demonstrate competence in writing
Can't wait to attend Brown University? Then you should be willing to live away from home.
At the Ivy League, undergraduate students are required to live on-campus for six semesters — they have to live in residence hall communities, which consist of 50 to 60 students.
When it comes to partying, Brown University is highly ranked, too. As a matter of fact, it's #180 in Top Party Schools in America and #3 in Top Party Schools in Rhode Island, both by Niche. Part of the reason behind this is that the school's Greek life is bustling — Niche ranks it #3 in Best Greek Life in Rhode Island.
Its campus is located where it's in close proximity to bars and other establishments where night owls tend to go.
However, in most instances, there is even no need for you to step foot outside the campus just to have some fun — Brown University is littered with frat or house parties — many agree that some of the best options show up from Wednesday to Saturday. And the majority of the studentry agree that the biggest party event of the year is spring weekend.
Acceptance Rate at Brown University
The acceptance rate at Brown University is 8% only, making it an extremely selective institution. It's not uncommon among Ivy League schools to have some of the lowest acceptance rates in the land. Among all degree-granting institutions in Rhode Island, Brown University has the lowest acceptance rate.
Before you enjoy the perks of Brown University's open curriculum, there is one very important thing you need to do first: pass the prestigious school's rigorous admissions process.
With an acceptance rate of 8%, it's apparent that getting admitted into it is far from being easy.
In order to get a much better idea of the selectivity level of Brown University, check out the table below that demonstrates the acceptance rates (as of this writing) at various Ivy League schools. But keep in mind that a school's acceptance rate can change from one academic year to the other.
| | |
| --- | --- |
| INSTITUTION | ACCEPTANCE RATE |
| Harvard University | 5% |
| Princeton University | 6% |
| Columbia University | 7% |
| Yale University | 7% |
| Brown University | 8% |
| Dartmouth College | 9% |
| University of Pennsylvania | 9% |
| Cornell University | 11% |
As you can see, as far as acceptance rates at Ivy Leagues go, Brown University is somewhere in the middle of the pack.
It goes without saying that your chances of getting accepted into it are higher than your chances of getting an offer to enroll at Harvard or Princeton, but lower than your chances of getting admitted into Penn or Cornell.
Brown University may not have the lowest acceptance rate among the big eight. However, in Rhode Island, it has the lowest acceptance rate among all accredited, degree-granting schools. As a matter of fact, it's the only institution in the entire state with a single-digit acceptance rate!
Let's take a look at the top 10 institutions in the Ocean State selectivity-wise:
| | |
| --- | --- |
| INSTITUTION | ACCEPTANCE RATE |
| Brown University | 8% |
| Rhode Island School of Design | 27% |
| Providence College | 54% |
| New England Institute of Technology | 69% |
| Salve Regina University | 75% |
| Bryant University | 76% |
| University of Rhode Island | 76% |
| Rhode Island College | 81% |
| Roger Williams University | 86% |
| Johnson & Wales University | 87% |
Want to make your application irresistible to the admissions officers at Brown University? Then make sure that you have an idea of the different academic and non-academic factors taken into account during the admissions process.
At Brown University, all possible academic factors are considered.
This means that your academic profile should be so much better than 92% of all aspirants. And to ensure that yours is impressive enough, check out the academic factors that count and the relative importance of each:
Academic rigor – very important
Class rank – very important
High school GPA – very important
Standardized test score – very important
Admissions essay – very important
Recommendation letters – very important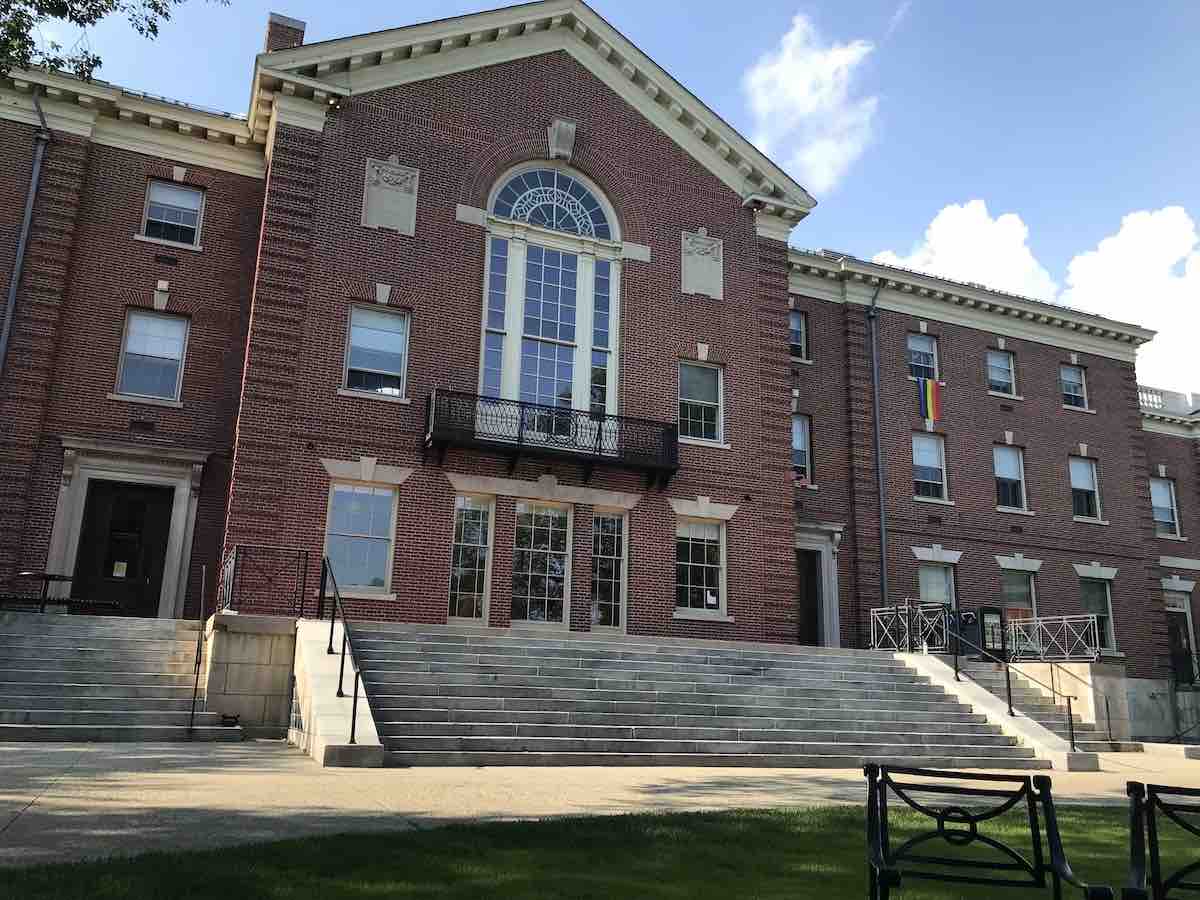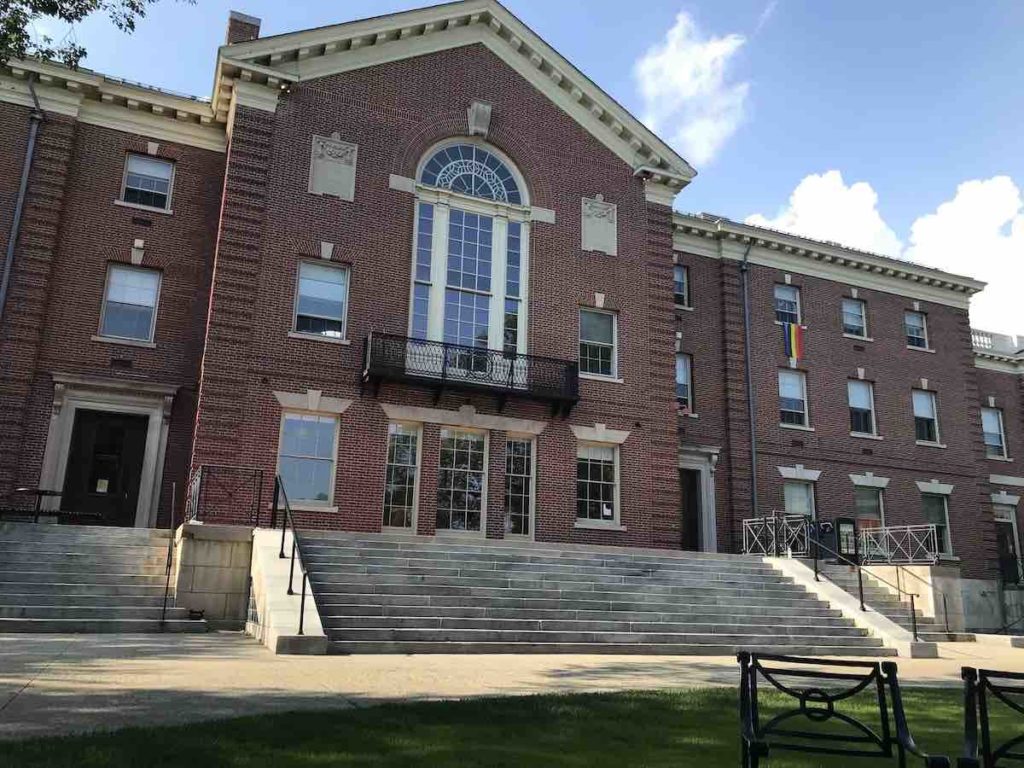 Meanwhile, the following are the non-academic factors considered and their respective relative importance:
Talent – very important
Personal qualities – very important
Extracurricular activities – important
Interview – considered
First-generation – considered
Alumni member relations – considered
Geographical residence – considered
State residency – considered
Race or ethnicity – considered
Volunteer work – considered
Work experience – considered
The admissions officers at Brown University do not look at religious affiliation when evaluating applicants. Similarly, they don't care at all about an applicant's level of demonstrated interest.
How Much Does It Cost to Go to Brown University?
As of this writing, the estimated cost of attendance at Brown University for undergraduate students is $82,670. The tuition alone already amounts to $60,944. In the US, the average tuition at a private four-year institution is $35,807 per year, making Brown University's tuition almost 60% higher.
Many graduating high school students from low-income families avoid Ivy League schools and other elite private institutions not only due to the fact that they have low acceptance rates but also because they have high sticker prices.
True enough, Brown University is one of the most expensive US colleges and Ivy League schools.
According to a US News ranking, the Rhode Island-based institution is the 6th most expensive college in the country based on tuition and fees. Here are the schools that made it to the said ranking:
| | |
| --- | --- |
| SCHOOL | TUITION AND FEES |
| Columbia University | $63,530 |
| Franklin & Marshall College | $63,401 |
| Kenyon College | $63,310 |
| Tufts University | $63,000 |
| Vassar College | $62,870 |
| Brown University | $62,404 |
| Colorado College | $62,070 |
| Colgate University | $61,966 |
| Wesleyan University | $61,749 |
| University of Pennsylvania | $61,710 |
Let's take a look at the breakdown of the estimated cost of going to Brown University as an undergraduate student for one year:
| | |
| --- | --- |
| EXPENSES | COST |
| Tuition | $60,944 |
| Fees | $1,460 |
| Room and board | $16,346 |
| Books | $1,652 |
| Personal | $2,268 |
| TOTAL | $82,670 |
But the good news is that Brown University claims to meet 100% of demonstrated need. What's more, it does not include student loans in its financial aid package — the school can do that courtesy of its $3.8-billion endowment.
Up to 98% of students receive need-based aid with an average amount of $71,569.
Does Brown University Offer Early Decision?
Brown University Offers Early Decision. This early admission plan is intended for first-time, first-year applicants who consider the Ivy League their top choice school. Early Decision applicants should submit their application by November 1. Brown University releases admissions decisions in mid-December.
According to the Brown Daily Herald, which is the official student newspaper of Brown University, 14.6% of Early Decision applicants for the class of 2026 got accepted into the prestigious school.
This serves as proof that, in most instances, Early Decision (or any other early admission plan) acceptance rates are generally higher than Regular Decision acceptance rates — the acceptance rate at Brown University is just 8%. But you can rest assured that it's because of a stronger application pool, not demonstrated interest.
Meanwhile, 25% of Early Decision applicants were deferred for the Regular Decision review process.
The Ivy League rejected 60% of Early Decision applicants who, based on the admissions office's experience, would not be competitive in the Regular Decision review process.
As mentioned earlier, Early Decision is for applicants who feel that it's Brown University or bust. However, liking Brown University from the bottom of your heart is not enough to gain you an acceptance letter — demonstrated interest is not an admissions factor at the elite institution. You also have to have a competitive application.
Feel that your senior grades or later SAT or ACT score might help make your application look more impressive? Then it's a good idea to apply Regular Decision rather than Early Decision for increased admissions chances.
But in case you have already set your mind to apply Early Decision, here are the dates to remember:
| | | |
| --- | --- | --- |
| ADMISSION PLAN | APPLICATION DEADLINE | NOTIFICATION DATE |
| Early Decision | 1-Nov | Mid-December |
| Regular Decision | 5-Jan | Early April |
By the way, Early Decision is binding. This means that you may not submit an application to another college or university under another early admission plan and you are committed to attending Brown University if accepted.
How Much Do Brown University Graduates Make?
Six years after attending Brown University for the first time, employed bachelor's graduates make around $61,400 per year. Their annual salaries climb to about $87,600 ten years after their initial enrollment at the Ivy League. The said amount is 155% higher than what's considered the national median.
As a general rule of thumb, the higher the salary you can make after graduating from college, the better the return on investment (ROI). Well, that's exactly what you will enjoy after attending Brown University.
But before you can start earning, you have to get employed first.
It's a good thing that, according to a Niche study, 91% of Brown University's alumni members are employed within two years after graduation.
On the other hand, 92% of graduates are employed ten years after earning their bachelor's degree. Up to 98% of participants agree that the alumni network at Brown University is very strong.
Here are the average initial salaries (six years after going to the school as a first-year student for the first time) of the bachelor's graduates of Brown University according to major:
| | |
| --- | --- |
| MAJOR | YEARLY EARNINGS |
| Computer Science | $141,100 |
| Applied Mathematics | $91,700 |
| Engineering | $73,500 |
| Entrepreneurial | $63,900 |
| Economics | $58,400 |
| International Relations and National Security Studies | $46,100 |
| Political Science and Government | $44,300 |
| History | $42,900 |
| Area Studies | $37,000 |
| Neurobiology and Neurosciences | $36,900 |
| English Language and Literature | $34,700 |
| Public Health | $34,400 |
| Natural Resources Conservation and Research | $32,500 |
| Fine and Studio Arts | $31,800 |
| Biology | $30,500 |
| Human Biology | $24,100 |
Just Before You Apply to Brown University
Everybody knows that Brown University is one of the eight Ivy League schools, which makes it desirable for bright students who would like to make it big one day and on the intimidating side for those who know that their academic profile is not enough. However, not a lot of college-bound kids know that it has an open curriculum, too.
Above, we talked about practically everything every aspirant needs to know about Brown University.
Got a stellar academic performance in high school and feel that a customized undergraduate education made possible by an open curriculum is perfect for you? Then all that's left to do is send in that application to the Ivy League!

Disclaimer: The views and opinions expressed in this article are those of the authors and do not necessarily represent those of the College Reality Check.