Why Do Air Traffic Controllers Get Paid So Much?
The average salary of air traffic controllers, according to the US Bureau of Labor Statistics (BLS), is $130,420 a year. They make an average of $62.70 an hour. With the average hourly salary of employees in the transportation industry amounting to $26.95 only, air traffic controllers are paid more than most others.
Air traffic controllers get paid six-figure salaries because the nature of their work is stressful, exhausting, and leaves no room for error. While there are various routes to become one, air traffic controllers have to undergo lots of training as the safety of the aircrew and passengers is on the line.
Look no further if you are looking to become an air traffic controller in the future.
In this article, we will discuss some of the most important matters you need to know about working as an air traffic controller, from how you can become one, what you will have to do in the workplace, to which promotion opportunities are available. Afterward, you will find it so much easier to decide whether or not it's the right career for you.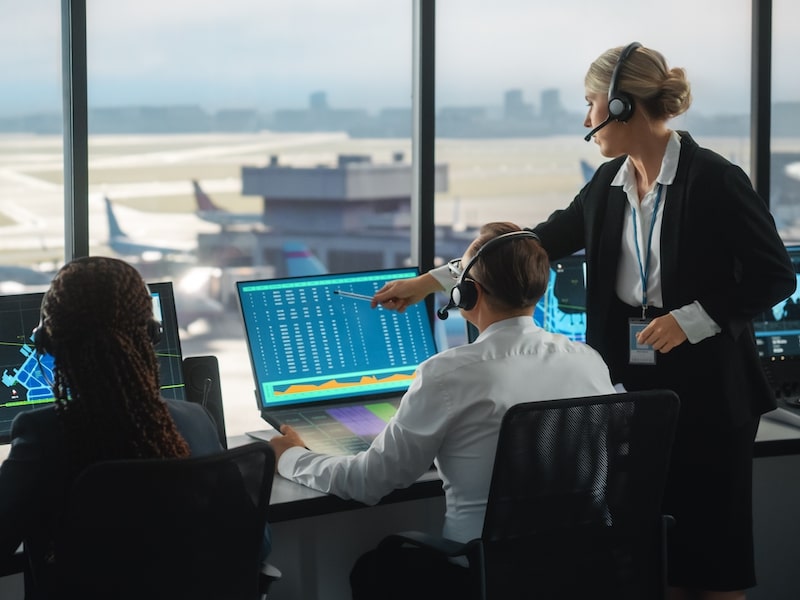 What Do Air Traffic Controllers Do?
The primary concern of air traffic controllers is the safety of the aircrew and passengers. Besides keeping everyone alive, air traffic controllers must also prevent delays or keep them to a minimum. It is a must for them to make decisions quickly as they usually manage multiple aircraft at once.
Air traffic controllers have some of the most stressful and challenging jobs on the face of the planet. This is especially true since the lives of people, from pilots, passengers to airport employees, are in their hands.
It's because of the demands of their work and the rigorous training beforehand why they are paid a lot.
There are different types of air traffic controllers — don't stop reading now because we will briefly discuss them in a few. And since there's an assortment of air traffic controllers, the tasks they carry out can vary. However, the following are the things that they typically do:
Monitor and direct the movement of aircraft not only on the ground but also in the air.
Supervise and control all ground traffic at both runways and taxiways at the airport.
Provide important landing as well as takeoff instructions to pilots.
Inform pilots about weather conditions, runway closures and various other critical information.
Transfer control of departing flights to other traffic control centers.
Accept control of arriving flights from other traffic control centers.
Notify airport response staff members in the event of an aircraft emergency.
Where Do Air Traffic Controllers Usually Work?
A large majority of air traffic controllers in the US work for the Federal Aviation Administration (FAA). Air traffic controllers work in control towers and approach control facilities. Some also work in en route centers. They work in secure buildings, which are not typically situated in airports.
Refrain from assuming that all air traffic controllers work at airports because this is far from reality.
It's true that most air traffic controllers can be found at airports. Those who do are often seen either in control towers or approach control facilities. Many of those who serve as approach or departure controllers are usually stationed near big airports. In addition, they work in partially dark rooms for them to be able to see the instruments better.
However, there are also air traffic controllers who are working far from airports, although it's not unlikely for them to be situated at airports, too.
En-route controllers, in particular, are types of air traffic controllers that can work away from airports. There is no need for them to be necessarily stationed at airports since they are tasked with providing instructions, clearances, and pieces of advice during the en route portions of flights.
Before we proceed to the next topic, let us take a quick look at the breakdown of the 24,500 air traffic controllers employed in 2020 according to employers:
| | |
| --- | --- |
| WORK ENVIRONMENT | PERCENTAGE |
| Federal government | 91% |
| Support activities for air transportation | 5% |
| Professional, scientific, and technical services | 4% |
How Do I Become an Air Traffic Controller?
There are various ways for individuals to become air traffic controllers. For instance, they may earn an associate or bachelor's degree and couple it with undergoing rigorous training. Those who wish to work as air traffic controllers may also successfully complete a degree program that's FAA-approved.
Most careers require those who wish to have them to get their hands on the same college degrees. It's a completely different matter for those who see themselves working as air traffic controllers.
Here are some of the most common ways on how to become an air traffic controller:
Having at least three years of progressively responsible work experience.
Earning an associate degree or bachelor's degree.
Completing a college degree and going through the necessary training at the same time.
Completing a college degree and having a total work experience of three years.
Obtaining a degree via an Air Traffic Collegiate Training Initiative (AT-CTI) program approved by the FAA.
Because there are various steps that you may take to work as an air traffic controller one day, you can enjoy a personalized path toward your career goal. This means that you can become an air traffic controller through the means that can keep you motivated and committed the most to making your dream job come true.
However, besides successfully completing one of the different approaches stated above, there are also a few requirements you will have to meet before you can work as an air traffic controller in the country legally:
Being a US citizen.
Passing a medical evaluation (medical history checking, drug screening, etc.).
Acing the FAA pre-employment test.
Taking and passing the Air Traffic Controller Specialists Skills Assessment Battery (ATSA).
Starting to complete a training course at the FAA Academy before the age of 31.
The FAA requires trainees to begin their training at the FAA Academy no later than their 31st birthday. That's because, according to FAA's actual research, the older a trainee is, the less likely for him or her to complete the program, which can prove to be very extensive and rigorous for people 31 and above.
Keep in mind that people who learn the necessary skills while in the military can work as air traffic controllers. What's more, they can undergo training at the FAA Academy even after they are past 31 years of age.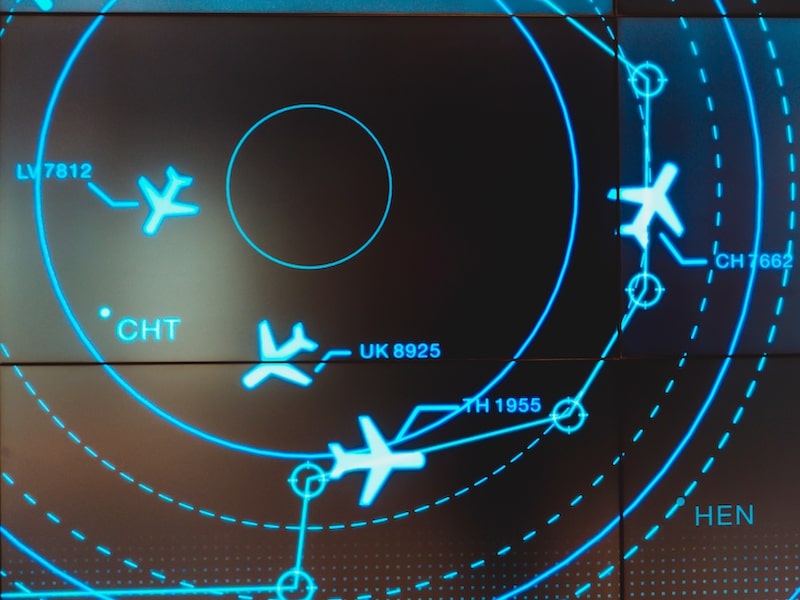 Are There Promotion Opportunities for Air Traffic Controllers?
Some of those who started working as air traffic controllers resign with higher positions and salaries, too. So, in other words, there is room for promotion opportunities. Usually, air traffic controllers get promoted after having many years of work experience as well as doing their job very well.
Fret not if you wish to become an air traffic controller but fear that you will end up spending the rest of your life monitoring and directing the flow of aircraft. That's because you can become somebody else after some time.
Not all traffic controllers end up having a different or better job title that's related to the field of air transportation. As a matter of fact, only about 3% of them do.
Still, you can rest assured that promotion opportunities are waiting for you one day if you become an air traffic controller. This is especially true if you will be able to impress your employer and prove that you are someone worthy of reaching a higher position instead of remaining an air traffic controller until it's time to retire.
Having years of job experience and/or undergoing additional training might allow you to get promoted from being an air traffic controller to any of the following positions:
Radar controller
Arrival controller
Air traffic control supervisor
FAA Academy instructor
Just Before You Train as an Air Traffic Controller
Above, we discussed everything from how one can become an air traffic controller, what things one does, and which promotion opportunities are available for him or her after a few years or with extra training. If by now you are still deciding on becoming an air traffic controller, the only thing left to do is plan your academic path toward your career goal.
Related Questions
How many hours per week do air traffic controllers work?
Air traffic controllers usually work anywhere from 37 to 40 hours a week. Because air traffic has to be monitored 24 hours a day, air traffic controllers work in shifts. They also have to work during the weekends, holidays and even inclement weather when most other people do not have work.
At what age do air traffic controllers retire?
On average, workers in the US retire at 64 years of age. Air traffic controllers, on the other hand, have to retire at age 54. Some are eligible to retire at age 50, in particular those with 20 years of experience. Air traffic controllers with 25 years of experience may retire earlier than 50 years of age.
Read Also: Why are Software Engineers Paid So Much?

Disclaimer: The views and opinions expressed in this article are those of the authors and do not necessarily represent those of the College Reality Check.