Why are Data Scientists Paid So Much?
According to the US Bureau of Labor Statistics (BLS), data scientists in the country receive a median hourly wage of $47.23 and a median annual wage of $98,230. Up to 90% of today's data scientists receive $165,230 a year.
Most Data scientists are paid 6 figure salaries much because businesses, companies, organizations, and other entities count on them for solutions that can impact operational success. With a stressful and sensitive task, it's no wonder why data scientists are financially compensated well.
Read on if being a data scientist one day is one of your career options.
Below, we will talk about some of the most important things you need to know before going to college and opting for the necessary major or degree, from what data scientists do exactly to the different careers available for them. By the time you reach the end of this article, you will have a better idea of whether being a data scientist is right for you.
What Do Data Scientists Do?
Data scientists do the jobs of statisticians, mathematicians, and computer scientists. That's because they are tasked with analyzing, processing, and modeling data. It is also the job of data scientists to interpret the results and come up with solutions for businesses, organizations, etc. to implement.
Simply put, the job of data scientists is far from being a walk in the park. There are so many things they need to do, all of which can have a massive impact on the operational success of those they work for.
It's because of this why data scientists are paid so much in the first place.
Although data scientists can take on many different roles, depending on the job or job position, the fact remains that the core tasks have something to do with the collection, analysis, and interpretation of data and using the outcome to come up with a new solution or improve an already existing one.
To give you an idea of the basic steps data scientists usually need to take each time they spring into action, and thus know whether or not you are fit to become one, check out the following typical data gathering and analysis stages:
Formulate questions to ask to commence the process.
Acquire necessary data.
Process the data and eliminate unnecessary ones.
Integrate as well as store collected data.
Investigate and analyze data.
Design potential models and algorithms.
Employ data science techniques, ranging from statistical modeling to artificial intelligence.
Measure results and refine them, too.
Present the outcome to the employer or client.
Carry out the necessary adjustments according to feedback.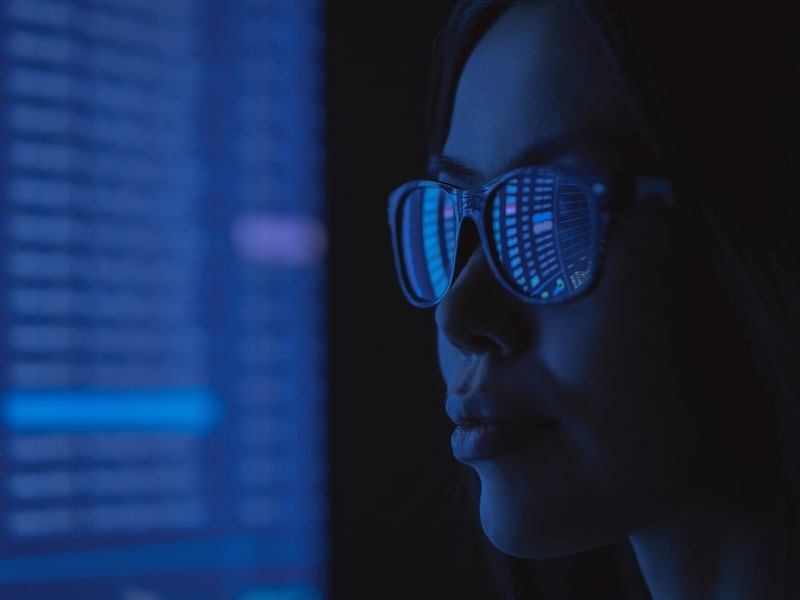 How Do I Become a Data Scientist?
In most instances, majoring in data science or earning an undergraduate degree in data science or a closely related field is enough for an individual to become and work as a data scientist. Specializing in a certain field or earning a master's degree in data science is for advanced career options.
There are many job positions waiting for data scientists. Similarly, there are many ways a person can become a data scientist, each one comes with its own set of advantages and disadvantages.
If you are thinking about becoming a data scientist one day, taking the right academic path is crucial.
Below, you will come across the things you will have to do in order to become a data scientist. See which of the following is the most practical and achievable step for you to take:
Major in data science. Having a major in data science can help prepare you for a career not only as a data scientist but many others, too, ranging from a statistician to a computer system analyst.
Related Article: 19 Most Stressful College Majors and How Much They Pay
Earn a bachelor's degree in data science. To increase your chances of working as an entry-level data scientist, it's a good idea to obtain an undergraduate degree in data science and learn all the knowledge and skills you will need to increase your job market value after graduation.
Choose a specialization. While still in college, consider thinking about the industry you would like to be in. No matter if it's database management, machine learning, artificial intelligence or something else that you wish to specialize in, see to it that you will earn mastery of it before earning your degree.
Get a job. It's very much possible for your first job offer after graduation to not have the title data scientist. But grab it nonetheless. That's because it will help you gain work experience and a better resume.
Earn certifications. Speaking of a better resume, you can considerably improve yours and thus enjoy better career opportunities by getting your hand on a certification. Two common examples that are highly beneficial for data scientists include Certified Analytics Professional (CAP) and SAS Certified Predictive Modeler.
Apply to graduate school. Last but certainly not least, consider earning a master's degree in computer science. After all, the majority of today's data scientists have a graduate degree.
Related Article: Does It Matter Where You Go to College for Engineering?
What Jobs Can I Get With a Data Science Major or Degree?
Data science majors or degree holders can work in various industries. While they are in demand in just about every job sector, data scientists are more commonly employed in the fields of information technology, professional services and finance. There are many career paths data scientists may take.
With the right major or degree (or sometimes the right job experience), the following are some of the data science-related careers that you may try getting your hands on:
Machine learning engineer. Having a solid knowledge of software engineering is a must. Strong skills one should possess to become a successful machine learning engineer include programming and statistics.
Machine learning scientist. Research scientists or research engineers — these are some of the titles machine learning scientists have. In any case, they are responsible for researching and employing new data approaches, as well as looking for ways on how to implement them the best.
Applications architect. Instead of residential and non-residential structures, applications architects design new applications or improve currently existing ones by adding components and the necessary features.
Enterprise architect. What enterprise architects do, in a nutshell, is looking for ways to make the strategies of businesses, organizations, etc. align with the technologies necessary for the execution of objectives. Besides knowledge of technologies, enterprise architects also need to know the entities they are working for.
Data architect. It's not just the creation of new database systems data architects are responsible for. In many instances, they also focus on improving the performance and functioning of existing systems.
Data engineer. Thanks to data engineers, data scientists can find their jobs easier. That's because data engineers build, improve and maintain data ecosystems for authorized personnel to access.
Business intelligence developer. Called BI developers for short, business intelligence developers are the ones responsible for helping their clients in obtaining the information they need without delay to be able to make better decisions. In many instances, they come up with customized applications for data-seeking purposes.
Statistician. The primary goal of data scientists working as statisticians is to gather and analyze data in order to come up with an interpretation vital for figuring out relationships and trends.
Related Questions
Is data science a dying field?
Due to the fact that the work of data scientists can be automated, many fear that data scientists will soon be replaced by artificial intelligence. However, data scientists can stay relevant by evolving with the appearance of new tools. While the demand for data scientists is high, available data scientists are scarce.
Do data scientists like their job?
According to Business Insider, data scientists obtained a score of 4.4 out of 5 on job satisfaction. On the other hand, they obtained a score of 4.8 out of 5 on overall job score. Because one of the traits of data scientists is intellectual curiosity, they enjoy doing their job to see for themselves the resulting end product.
Related Article: 10 Ways To Get Paid While In College

Disclaimer: The views and opinions expressed in this article are those of the authors and do not necessarily represent those of the College Reality Check.