Is Business Administration a Good Degree?
More than 500 business schools in the US are accredited by the Association to Advance Collegiate Schools of Business (AACSB) and, over the past seven years, over 250,000 students have enrolled in business programs. Does this mean you should follow suit because a business administration degree might be the best choice for you, too?
Earning a business administration degree is not only good for students who would like to run a business one day but also take an assortment of business-related career paths. Business administration majors may also attend graduate school in order to obtain a Master of Business Administration (MBA).
According to the International Journal of Management Education, students who feel stressed by the major selection process tend to limit their selection criteria, which can be complicated by inaccurate or incomplete information (Hiatt, Swaim, & Maloni, 2018).
So, in other words, a major is less likely to be selected if students have a low understanding of it.
Planning on earning a business administration degree but certain questions and doubts, such as those about your chances of succeeding in college and getting a good job after graduation, are getting in the way?
Read on. This post will help you decide, once and for all, if majoring in business administration is the best step to take.
6 Myths About a Degree in Business Administration
Various misconceptions about majoring in business administration and having a career in the same field exist, which can leave a business administration program a mixed bag for many degree-seeking students. Some fear that it's too general, while others are afraid that they will end up stuck in an entry-level job.
You may be looking forward to declaring business administration as your major by the end of your sophomore year of college. However, some myths you might have heard about it may also be leaving you having second thoughts.
According to a 2021 study by College Factual, business administration is the third most popular major among the nearly 400 majors it analyzed.
In addition, the same study by the online portal says that business administration students make up 44% of all graduates with a bachelor's in business.
Its sheer popularity and the fact that many students graduate with a degree in it could be some of the things that perpetuate some myths about working on and having a business administration degree.
Here are some other things that you might have also heard or read about it:
You have to be good at math
There is no need for you to be a math whiz just to be able to complete a business administration program successfully. However, you will have to know a little bit of algebra in order to pass accounting classes.
You have to be an expert in business
It's true that some business administration students come from business-related backgrounds. But there are also those who choose a business administration program not because they are already pros but want to become pros.
You need to want to establish a business
Not everyone who majors in business administration wants to set up a business and become their own bosses — a degree in business administration also allows you to choose from a variety of jobs and career paths.
You can graduate without lifting a finger
While business administration is not as challenging as a STEM-related program, you will still find majoring in it a challenge, especially if you want to make the most of college in order to enjoy increased value in the job market.
You will be jobless
Many degree-seeking students fear that they might have a hard time finding a job later because a business degree is simply too general. But by choosing a major and a complementary minor, you can have a specialization.
You will never advance from an entry-level post
After a couple of years in the labor force, your job experience will help you get better jobs. And then there's also the option of going to graduate school in order to earn an MBA.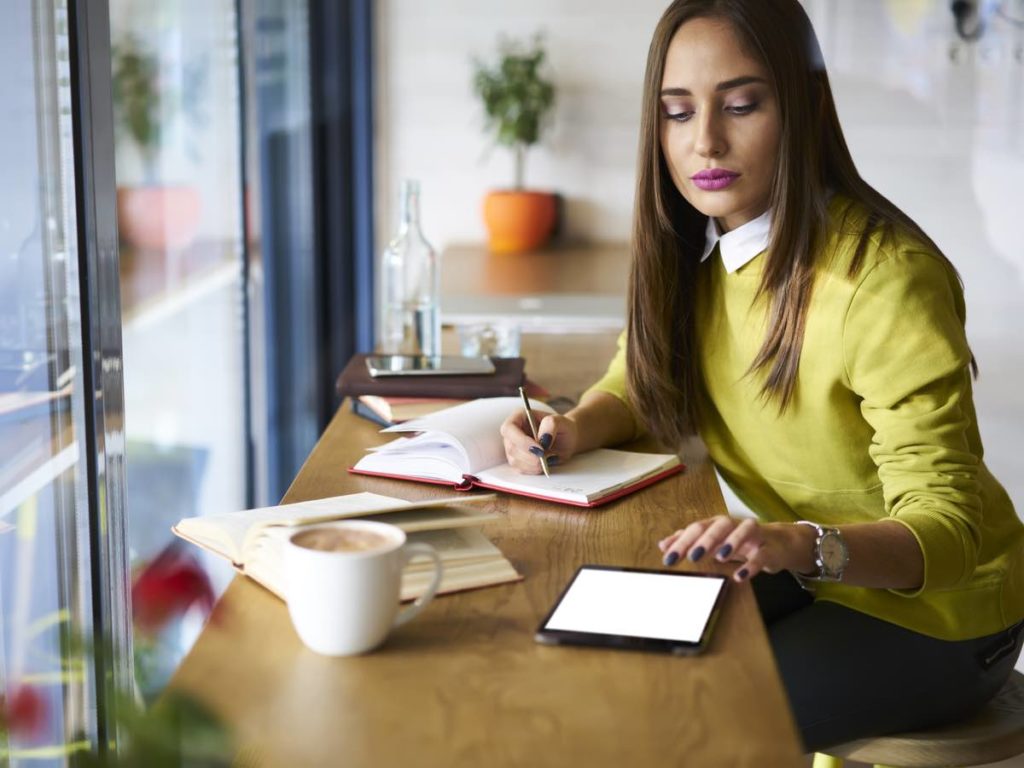 How To Know If a Business Administration Degree is Right for You
Business administration is a degree suitable for students who would like to set up a business one day or prefer to get employed in various business-related fields. Majoring in business administration is also ideal for anyone with good communication, problem-solving, leadership, math and computer skills.
It's not uncommon for fresh high school graduates to enter college undecided. And it's not uncommon, too, for some undecided students in college with zero ideas of a career to pursue to choose business administration.
Whether you already have an idea of the college experience and career path you want or have yet to figure out what you want in life exactly, it's a must to be able to differentiate business administration from business management.
Simply put, business administration mostly focuses on business strategy and operations — majoring in it requires you to take core courses that provide you with the knowledge and skills related to those disciplines.
Meanwhile, business management centers on not only the human but also organizational elements of a business.
Business administration is, more often than not, suitable for degree-seeking students who plan on taking on specialized business-related roles after graduation.
Still on the fence as to whether or not business administration is for you?
Answer the following questions:
Are you interested in establishing your own money-making venture one day?
Do you possess good critical-thinking, problem-solving and communication skills?
Do you enjoy helping others attain success?
Are you constantly on the hunt for new ideas and new ways of doing things?
Can you use computer programs such as Microsoft Office?
Can you be a good leader and also a team player, too?
Are you not too embarrassed to delegate work to other people?
Do you have the capacity to study for long periods of time?
Are you considering attending graduate school for career advancement?
If you answered "yes" to most — if not all — of the questions above, then it's a good idea to put business administration at the top of your major list. That's because you have the traits and qualities necessary to shine as a business administration major and also thrive in a related field or industry as a career person.
Is Business Administration Hard in College?
Despite the general consensus that business administration is one of the easiest majors, the program's difficulty level can vary from one degree-seeking student to the next. As with any other academic program, one has to put in enough work and dedication in order to successfully complete business administration.
Although business administration is easier than most other degrees, it's a good idea to choose it not because you want to graduate from college without any trouble but because you want to earn it.
One of the nicest things about working on a business administration degree is that you can choose from a host of minors that complement it very well. With the right choice, you can develop a specialization and make your professional resume more appropriate for the particular sector you would eventually like to become a part of.
However, you can also choose a minor based not on your major but because of your interest or passion. As a matter of fact, if your school allows it, you can skip having a minor and still earn a bachelor's in business administration.
In any case, the following are some of the top minors among business administration majors:
Accounting
Advertising
Business analytics
Communications
Computer science
Consumer psychology
Economics
Entrepreneurship
Environmental science
Finance
Foreign language
Information technology
International affairs
International business
Management
Management information systems
Marketing
Media arts
Non-profit administration
Organizational communication
Political science
Psychology
Public relations
Social media analytics
Sociology
Supply chain management and logistics
10 Common Jobs For Anyone With BA Degree
According to the US Bureau of Labor Statistics (BLS), the projected growth rate of employment for bachelor's in business administration holders is about 8% in a span of 10 years.
From 2020 to 2023 alone, around 750,800 new jobs for them are available.
BLS adds that there are many different factors that make business administration majors in demand. Some of them are globalization, a growing economy and a complex tax and regulatory environment.
Needless to say, successfully completing a business administration program can considerably lower your risk of winding up unemployed.
What's so nice about earning a business administration degree is that you can apply for an assortment of jobs. The following are some of the best options available:
Accountant
Median annual salary: $77,250
Job outlook in 10 years: 7%
Preparing and examining financial records are what accountants do on a day-to-day basis. The vast majority of accountants work full time, although it's not unlikely for them to work overtime at certain periods of the year.
Financial advisor
Median annual salary: $94,170
Job outlook in 10 years: 5%
Basically, as a financial advisor, your role is to advise and assist individuals or organizations manage their money and plan their financial future. You can be self-employed or working at a financial or insurance company.
Marketing manager
Median annual salary: $133,380
Job outlook in 10 years: 10%
Planning programs in an attempt to generate interest in products or services — this is the primary work of marketing managers. For increased job marketability, experience in marketing or a related field is a plus.
Market research analyst
Median annual salary: $63,920
Job outlook in 10 years: 22%
Being a market research analyst, who has to be able to work under pressure and beat deadlines, your employer or client counts on you to study market conditions as well as examine potential sales of a product or service.
Commodities trader
Median annual salary: $62,910
Job outlook in 10 years: 4%
Simply put, commodities traders are individuals who connect buyers and sellers in financial markets. In order to succeed and last in the industry, they have to be able to work in high-stress environments and for long hours.
Human resources manager
Median annual salary: $126,230
Job outlook in 10 years: 9%
Almost every industry requires the presence of human resources managers, who are responsible for planning, coordinating, and directing the administrative functions of a business or an organization.
Meeting, convention and event planner
Median annual salary: $49,470
Job outlook in 10 years: 18%
Working as a meeting, convention and event planner, you are tasked with arranging the various aspects of professional gatherings and events. You are also expected to travel a lot in order to visit venues and attend affairs.
Loan officer
Median annual salary: $63,380
Job outlook in 10 years: 1%
Evaluating, authorizing and recommending approval of loan applications are some of the primary duties and responsibilities of loan officers. Usually, they are employed by financial institutions such as mortgage companies and banks.
General manager
Median annual salary: $99,290
Job outlook in 10 years: 9%
The work of general managers involves planning, directing and coordinating activities in order for the organization or business to run effectively. Some general managers work over 40 hours per week.
Insurance underwriter
Median annual salary: $76,390
Job outlook in 10 years: -2%
As an insurance underwriter, you are responsible for determining whether or not an application should be approved. While employment for insurance underwriters is on a decline, around 8,300 openings are available for them annually.
Attending graduate school in order to get your hands on an MBA allows you to enjoy not only additional career paths to take but also increased job stability and earning potential. Armed with an MBA, you can apply for the jobs mentioned above, but with higher pay than someone with a bachelor's in business administration.
Some of the highest-paying jobs available for MBA degree holders to take are the following:
Budget analyst
Business intelligence analyst
Business operations manager
Chief executive officer
Chief financial officer
Investment banker
IT manager
Logistics manager
Management consultants
Operations research analyst
Policy analyst
Project manager
Purchasing manager
Famous People Majored in Business Administration
Earlier, we debunked the misconception that business administration majors are either jobless or stuck in entry-level job positions — a business administration degree lets you choose from various careers.
Actually, you can do whatever you want and still reap success and satisfaction!
Proof of this is the fact that the following celebrities have a degree in business administration or something that's closely related to it — see which ones whose names ring a bell:
Shaquille O'Neal
Known commonly as "Shaq", O'Neal is a former NBA player and considered one of the greatest professional basketball players of all time. He earned an MBA from Louisiana State University after his NBA career.
Arnold Schwarzenegger
Before being an actor and the 38th governor of California, Schwarzenegger obtained a degree in business and international economics from the University of Wisconsin – Superior through distance learning, the precursor to online learning.
John Grisham
Lawyer and thriller novelist Grisham got his hands on a bachelor's in business with a specialty in accounting from Mississippi State University before attending law school and becoming an attorney.
Wanda Sykes
A stand-up comedian, actress and writer, Sykes earned a marketing degree from Hampton University before entering show business. As a matter of fact, she was once a contracting specialist for the National Security Administration (NSA).
Best Schools for a Business Administration Degree
If you want nothing but the best business administration degree, don't just pick the best school you can think of — pick one with a great business school whose business programs are AACSB accredited.
US News, which is the go-to college ranking site of college-bound teens, regards the business schools of the following colleges and universities as some of the best in the country, arranged in descending order:
Harvard University
Massachusetts Institute of Technology
University of California – Berkeley
Stanford University
University of Chicago
University of Pennsylvania
Columbia University
New York University
University of Michigan – Ann Arbor
Northwestern University
Yale University
Princeton University
Duke University
Indiana University – Bloomington
Cornell University
Michigan State University
Arizona State University – Tempe
Boston University
University of Southern California
Pennsylvania State University – University Park
Abroad, there are many business schools or institutions with a business school that are also highly ranked by US News. So, if you are considering majoring in business administration outside the country, feel free to add any of the following recommendations by the well-known ranker to your college list:
London School of Economics and Political Science (London, England)
Erasmus University Rotterdam (Rotterdam, Netherlands)
University of Oxford (Oxford, England)
National University of Singapore (Queenstown, Singapore)
Bocconi University (Milan, Italy)
Monash University (Melbourne, Australia)
University of Cambridge (Cambridge, England)
Copenhagen Business School (Copenhagen, Denmark)
University of Warwick (Coventry, England)
University of Toronto (Toronto, Canada)
Tilburg University (Tilburg, Netherlands)
Imperial College London (London, England)
INSEAD Business School (Fontainebleau, France)
London Business School (London, England)
Just Before You Enroll in a Business Administration Program
Refrain from assuming that a bachelor's in business administration is only for degree-seeking students who would like to become their own bosses by setting up their very own money-making endeavors. Just about anyone who would like to have a job in accounting, marketing, management and other fields may choose to major in it.
You can also use your undergraduate degree in business administration to attend graduate school in order to earn an MBA, which will open doors to more higher-paying job opportunities.
Read Next: Is Communications a Good Degree?
References
Hiatt, M. S., Swaim, J. A., & Maloni, M. J. (2018). Choosing an undergraduate major in business administration: Student evaluative criteria, behavioral influences, and instructional modalities. The International Journal of Management Education, 16(3), 524–540. https://doi-org.ezproxy.umgc.edu/10.1016/j.ijme.2018.10.002

Disclaimer: The views and opinions expressed in this article are those of the authors and do not necessarily represent those of the College Reality Check.