Is Biochemistry a Good Major For You
So, you love hard sciences. But two of those your heart beats for the most are biology and chemistry. Due to the fact that biochemistry is the intersection of the two disciplines, you are considering putting biochemistry at the top of your list of potential college majors. Will it be like majoring in biology and chemistry all at once?
Majoring in biochemistry is ideal for students who have a genuine interest in biology and chemistry and a career in a STEM field that pays an average of $108,792 a year. A bachelor's degree in biochemistry is also a good stepping stone for a master's degree or admission to medical school.
Don't stop reading now whether or not you are 100% sure you will major in biochemistry.
In this post, you will learn all sorts of things about biochemistry that may help simplify the college major selection process. After checking out the entirety of this article, hopefully, you will be more confident with your choice, thereby letting you focus more on the numerous important aspects of applying to the right colleges and universities.
But before anything else, let's answer this pressing question…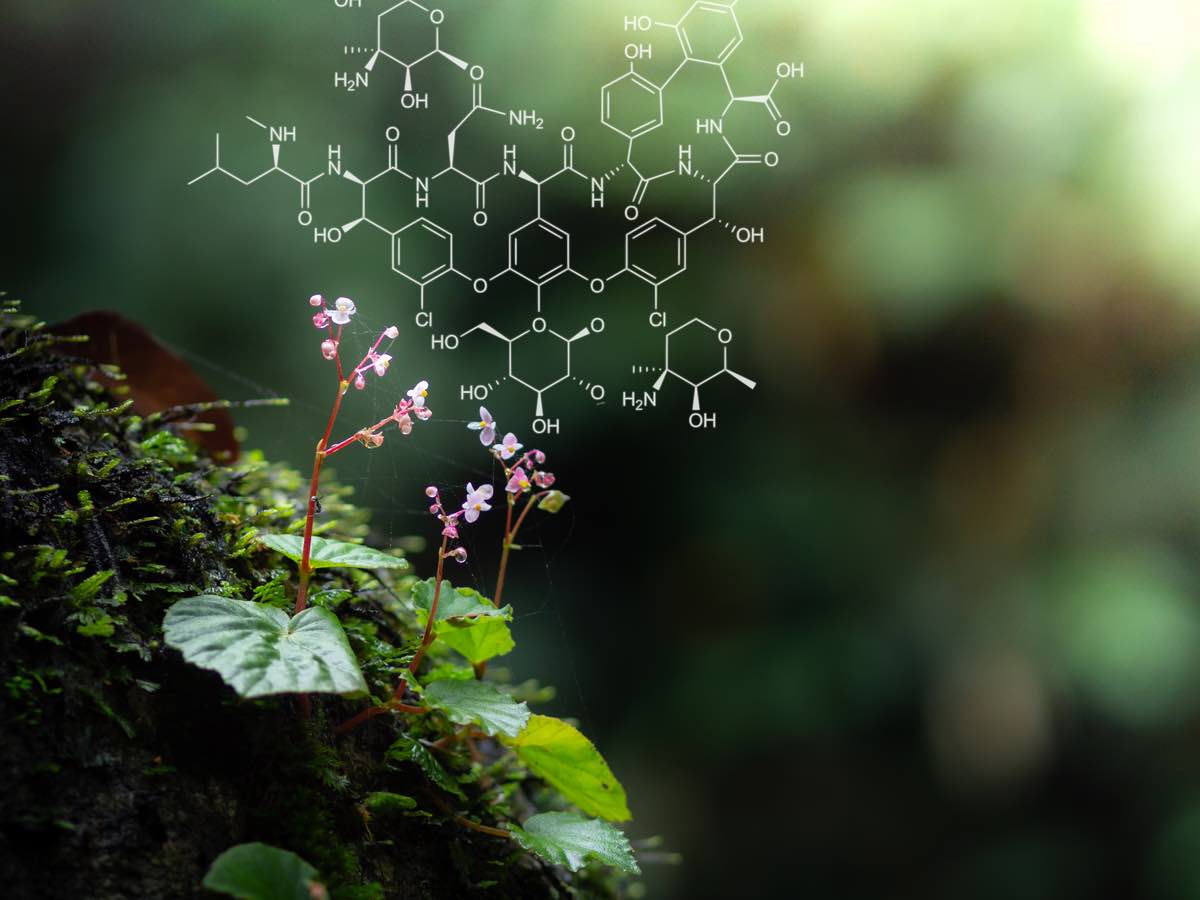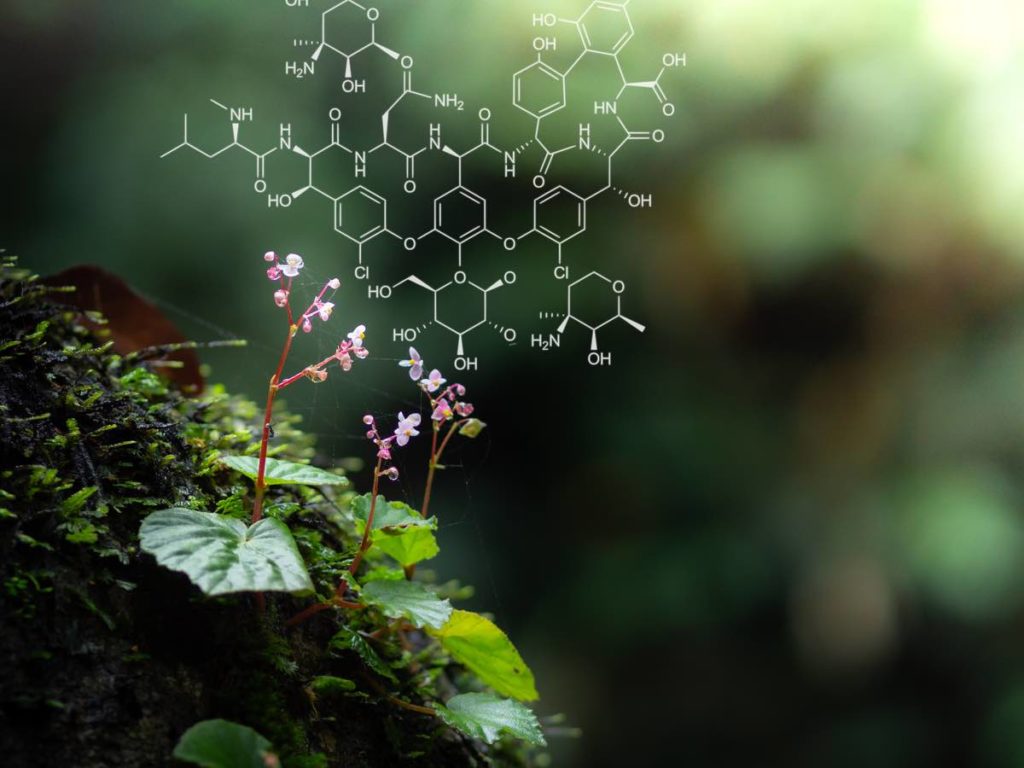 Biochemistry vs. Biophysics: What's the Difference?
Both biochemistry and biophysics concentrate on studying and exploring phenomena taking place within living organisms at a molecular level that can affect complex systems in their bodies. However, biochemistry uses the principles of chemistry while biophysics relies on the principles of physics.
The goal of biochemistry and biophysics is to understand the structure and behavior of biomolecules — molecules present in or produced by the bodies of living things.
However, in doing so, they use different sets of guiding concepts and methodologies.
As the name suggests, biochemistry relies on chemistry while biophysics counts on physics for goal attainment. Undergraduate students majoring in them are also prepared for career paths centering on biology, chemistry and physics by equipping them with the principles of genetics, physiology, mathematics and many others.
Career-wise, a lot of biochemistry and biophysics majors end up working in laboratories using sophisticated devices and pieces of equipment. In order to become full-fledged biochemists and biophysicists, however, those with a bachelor's degree in biochemistry and biophysics must work on a master's or even a doctorate.
Since they are almost the same disciplines of study, it's a must to know the subtle differences between biochemistry and biophysics so that you may be able to pick one that best suits your preferences or intended career path.
Is Biochem Hard in College?
Since it's a part of the STEM field, there is no denying that biochemistry is a challenging major. As a matter of fact, based on an Indiana University research, biochemistry is the eighth hardest major out of the 13 majors taken into account. Each week, biochemistry majors spend over 18 hours of study.
When planning on majoring in biochemistry in college, it's not enough that you are interested in the application of chemistry in studying biological processes on a cellular level. You should also be willing to work hard.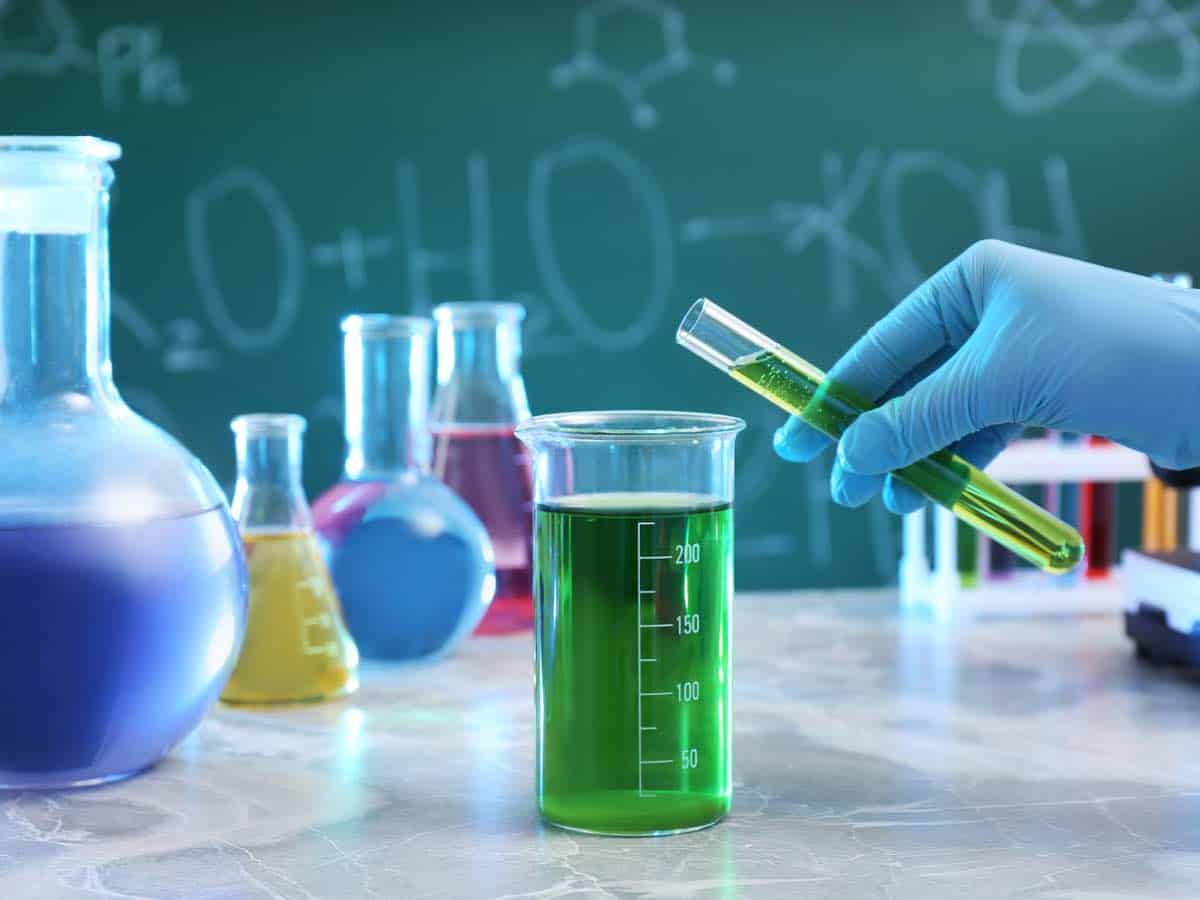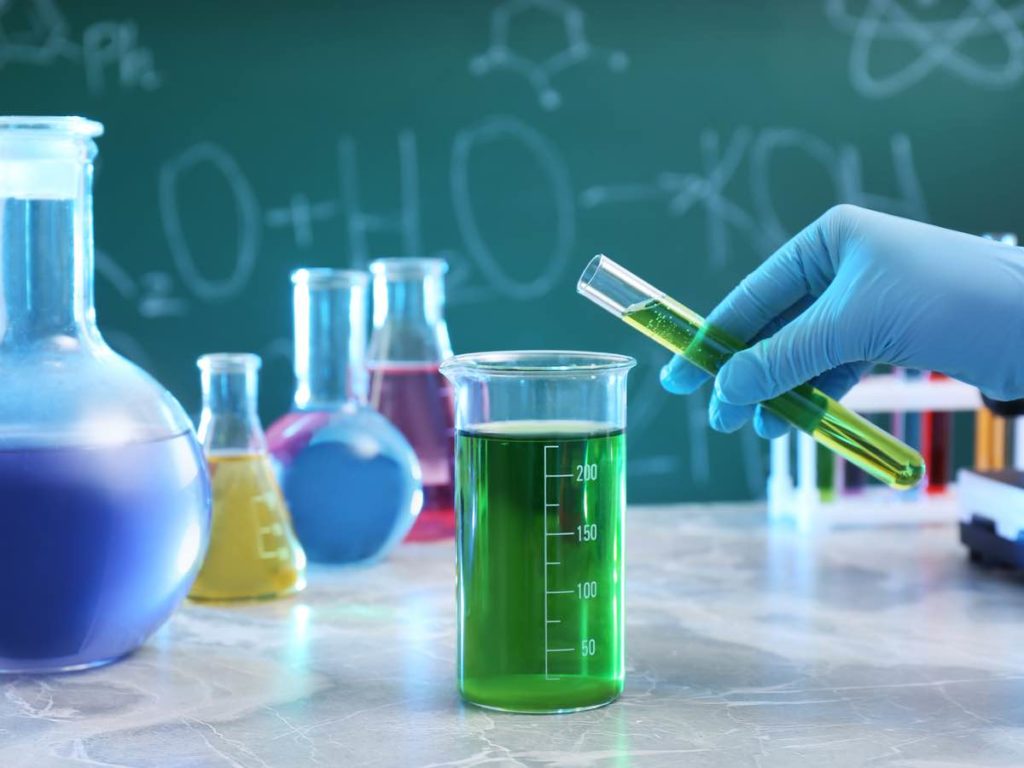 It's for the fact that biochemistry is one of the most difficult college majors out there!
Because biochemistry aims to answer questions that tend to pop up right where biology and chemistry meet, you can rest assured that you, as a biochemistry major, will encounter lots of biology- and chemistry-related topics. Additionally, you will also rely on math such as algebra, geometry and calculus in order to solve associated problems.
To have an idea of just how tough a bachelor's degree program in biochemistry can be, check out the following core courses that you might have to encounter before you graduate:
Biochemistry
Calculus
General chemistry
General physics
Instrumental analysis
Introduction to cell and molecular biology
Introduction to organismal biology
Organic chemistry
Physical chemistry
Principles of genetics
Quantitative analysis
Typically, undergraduate students working on a bachelor's degree program in biochemistry also have to earn a certain number of credits from elective courses in order for them to graduate. How many elective credits they will have to obtain toward graduation can vary from one institution to the next.
Here are some examples of electives you might have to choose from as a biochemistry major:
Advanced cell biology
Biochemical adaptations
Cell physiology
Developmental biology
Endocrinology
Evolution
Genomics
Histology
Immunology
Mammalian physiology
Microbial genetics
Microbiology
Molecular evolution
Molecular genetics
Principles of plant physiology
Topics in applied microbiology
Virology
When it comes to choosing a minor, you can pick one based on personal or professional reasons or both if your chosen career path has something to do with your interests or a life passion. Just like when choosing a college major, it's a good idea to spend enough time selecting the right minor for you.
The following are some of the most popular minors among many biochemistry majors:
Anthropology
Bioinformatics
Business
Computer science
Ethics
Foreign language
Health
Information technology
Neuroscience
Nutrition
Physics
Political science
Psychology
Sociology
Statistics
Before we proceed to other important biochemistry major-related topics, let's answer a few questions you may have on your mind but feel too embarrassed to ask…
Is Biochem Harder Than Biology?
The general consensus is that biochemistry is harder than biology because it concentrates on the application of chemistry in order to understand the chemical processes taking place within living organisms. Despite being just a branch of biology, which is very broad, biochemistry is harder due to its complexity.
Biology has numerous branches, and biochemistry is just one of them. Still, biochemistry can be a harder major than biology since it involves not only biology but chemistry, too, which many students find challenging.
Is Biochemistry Harder Than Chemistry?
Compared to chemistry, biochemistry is easier. Chemistry, for many students, can be difficult as it requires math, logic and problem-solving. While there is still math involved in biochemistry, there is less of it than chemistry. Still, it's a must for students to study well in order to get high grades in biochemistry.
It would seem like biochemistry is harder than chemistry since it also adds biology to the equation. Good news for students who are not that fond of math: biochemistry is not as math-intensive as chemistry!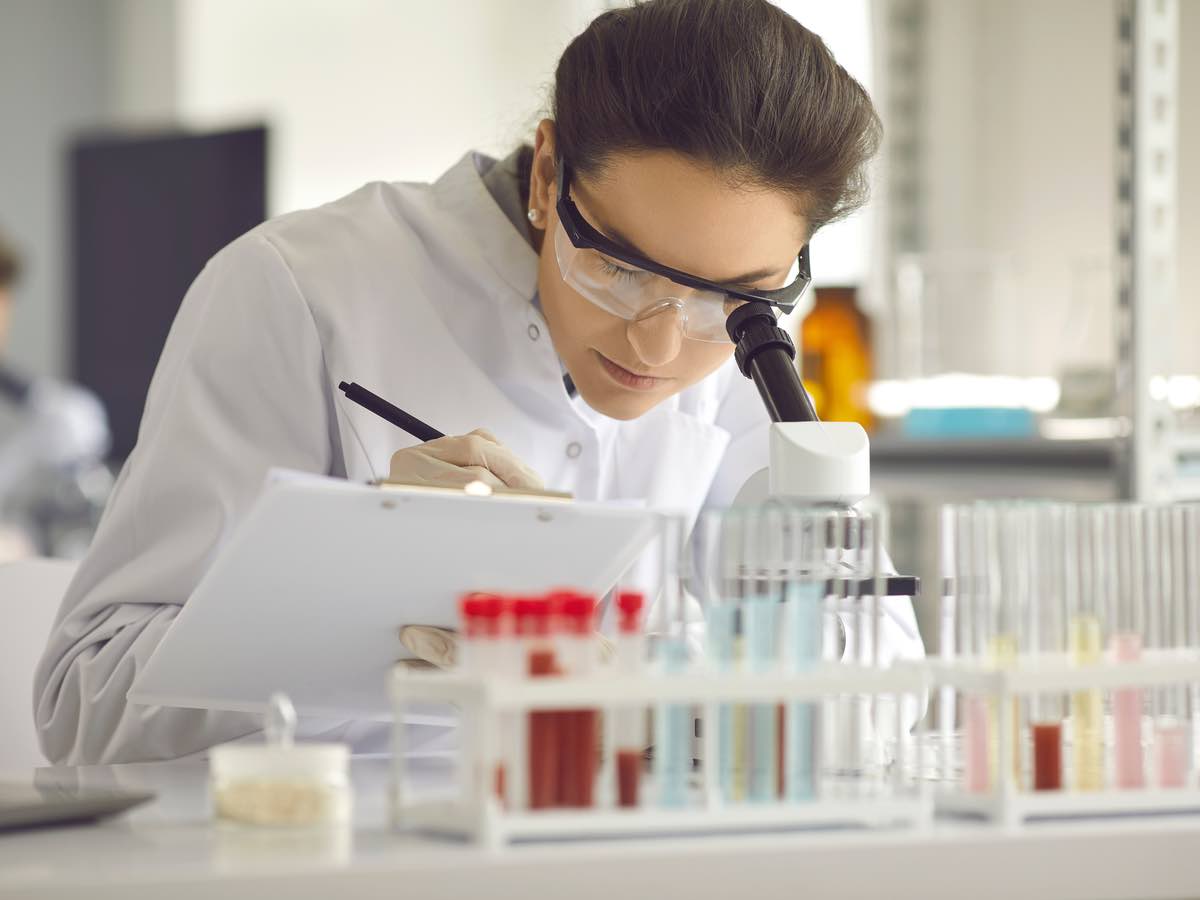 Are Biochemists Rich?
Individuals considered biochemists hold different careers, depending on factors such as their college majors or the types of degree they have earned. Generally speaking, college professors, food scientists, medical chemists and biomedical engineers, all of whom have a master's or doctorate degree, are the highest-paid.
Based on a US News report, as per 2020 data, biochemists make a median salary of $94,270 per year. The top-paid 25% of them earn a median salary of $127,980 per year.
What Can You Do With Degree in Biochemistry
Since biochemistry involves both biology and chemistry, there are various careers in the said fields suited for bachelor's degree in biochemistry holders. Various skills obtained by biochemistry majors, such as analytical, critical thinking, problem-solving and math, make numerous job opportunities available for them.
It's true that attending graduate school in order to get your hands on a master's degree in biochemistry or a related discipline can open more doors to higher-level and higher-paying career options.
However, there are many jobs available for those with an undergraduate biochemistry degree, such as:
Forensic science technician
Median annual salary: $61,930
Job outlook in 10 years: 16%
Biochemistry majors working as forensic science technicians help with crime investigations by collecting pieces of evidence as well as conducting laboratory analyses of them. They are also tasked with taking photographs of crime scenes and evidence, reconstructing crime scenes, and preparing and preserving evidence for transport.
It's a must for forensic science technicians to have good organization and communication skills. That's because they also have to report their findings to law enforcement officials and lawyers and, in many instances, in courts.
Agricultural and food scientist
Median annual salary: $74,160
Job outlook in 10 years: 9%
What agricultural and food scientists do is look for ways to improve the safety and efficiency of agricultural products and the establishments involved in their production, too. They can be found working not only in office settings but also in laboratories, fields and manufacturing plants. Some agricultural and food scientists have a master's.
It's in Kansas where agricultural and food scientists are paid the highest — they receive a median salary of $101,250 per year. Other high-paying states include Minnesota, Arkansas, Oregon and Illinois.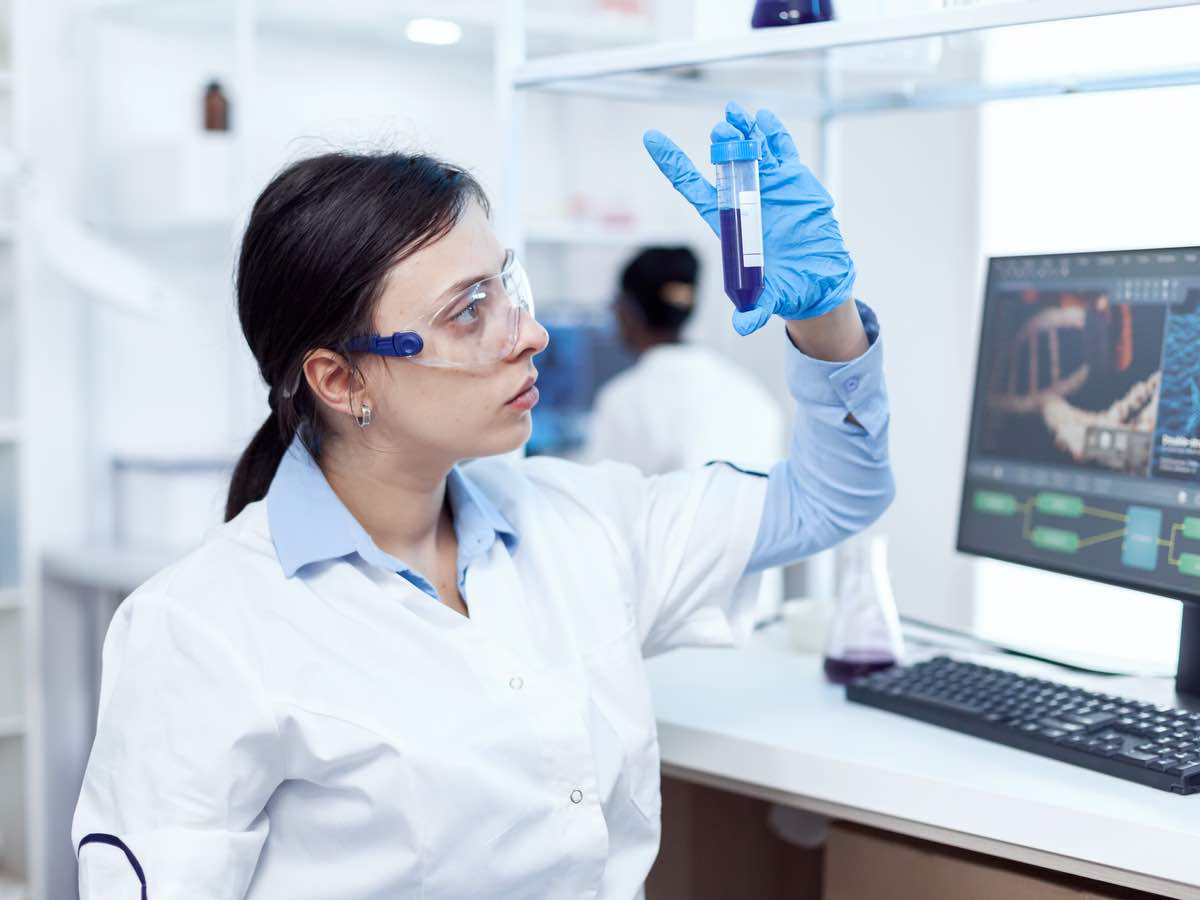 Microbiologist
Median annual salary: $79,260
Job outlook in 10 years: 5%
Studying a host of microorganisms such as bacteria, viruses, fungi and microscopic types of parasites — such is what microbiologists do. Their goal is to understand how they live and grow and interact with their environments. There are different kinds of microbiologists, ranging from bacteriologists, virologists to parasitologists.
Most microbiologists work in the pharmaceutical industry. While individuals with a bachelor's degree in biology, chemistry or a related field can work as such, microbiologists that partake in research and education require a master's.
Clinical laboratory technologist
Median annual salary: $57,800
Job outlook in 10 years: 11%
Also sometimes referred to as medical laboratory scientists, clinical laboratory technologists are responsible for collecting samples such as bodily fluids and tissues as well as performing tests on them. It's also a part of their everyday job to communicate with physicians and others in the healthcare field to discuss their findings.
In the US, California employs the most number of clinical laboratory technicians (25,910). Other states where a lot of clinical laboratory technicians work include Texas (24,300), Florida (23,850), New York (17,030) and Ohio (12,910).
Biological technician
Median annual salary: $48,140
Job outlook in 10 years: 7%
Simply put, biological technicians are tasked with assisting medical, biological and other types of scientists carry out tests and experiments. Their everyday roles include everything from cleaning and maintaining laboratory equipment, getting biological samples to conducting the testing and experimentation themselves.
Most biological technicians can be found working in laboratory and office settings. However, some of them can also be found doing fieldwork in order to make observations or collect all kinds of biological samples.
Science writer
Median annual salary: $69,510
Job outlook in 10 years: 9%
As the job title suggests, science writers write science-related articles for magazines, some of which cater to the general public, while others are geared toward members of the scientific community. There are also many science writers who work for television and radio networks, writing news and other worthy stories that have something to do with science.
While some science writers are self-employed or freelancers, others work full-time for publishing houses, organizations, research facilities and even colleges and universities.
High school teacher
Median annual salary: $61,820
Job outlook in 10 years: 8%
In high school, both biology and chemistry are taught. They are also taught as Advanced Placement (AP) classes to those who would like to take on a more challenging curriculum for college credits as well as increased chances of gaining admission to selective colleges and universities, including the Ivy League schools.
Needless to say, biochemistry majors make for excellent teachers in the said classes. However, in order to become high school teachers for public institutions, they need to have a state-issued certificate or license.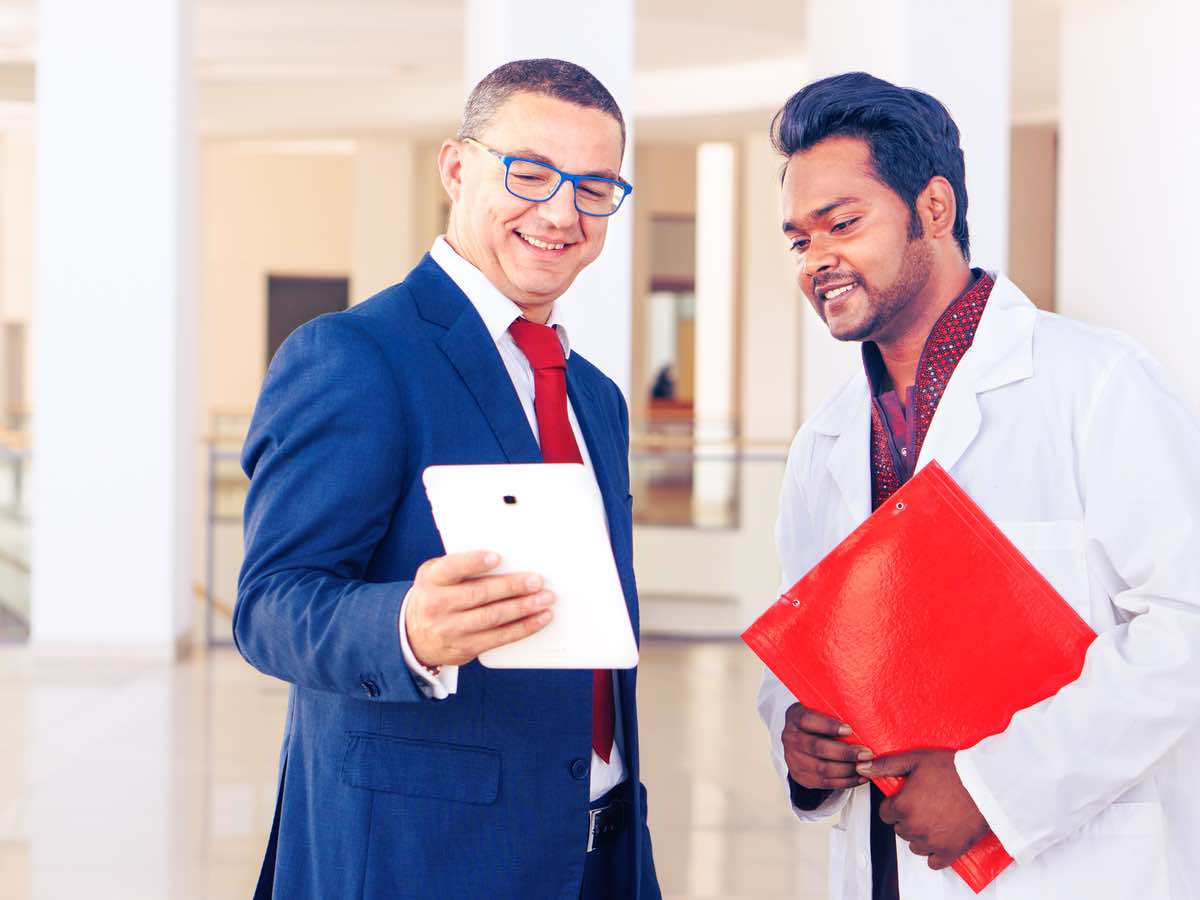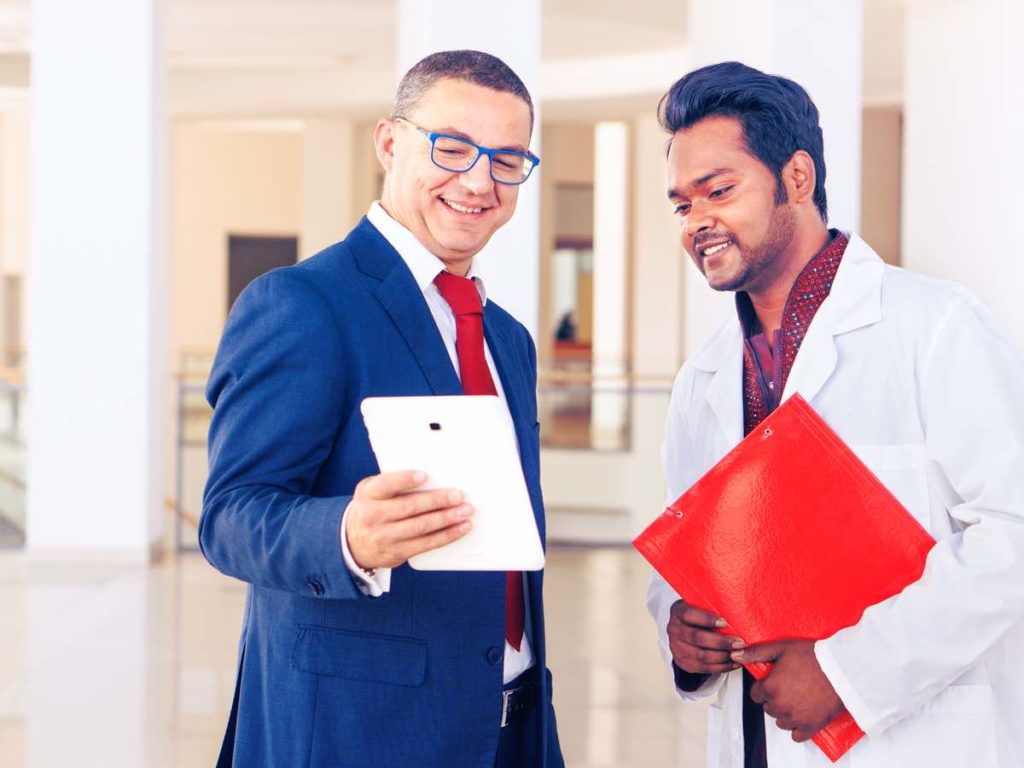 Medical sales representative
Median annual salary: $62,890
Job outlook in 10 years: 5%
Biochemistry majors working as medical sales representatives can be effective at selling a manufacturer or distributor's drugs and medical equipment. They are tasked with offering them to hospitals, laboratories and various medical facilities as well as physicians, nurses and other professionals in the healthcare industry.
Due to the nature of their work, it's of utmost importance for medical sales representatives to possess certain qualities such as communication, interpersonal, relationship-building, customer service and negotiation skills.
Best Biochem Schools
The vast majority of colleges and universities offering excellent bachelor's degree programs in biochemistry are also those that have top-notch STEM programs. College-bound students planning on majoring in biochemistry also have plenty of international schools and online institutions to choose from.
Below, you will come across 20 of the best US schools for a future biochemistry major like you.
I have also included the estimated cost of attendance (COA) for each one, which you can use to your advantage if the budget is considered one of the most important considerations in the entire college-selection process.
| | |
| --- | --- |
| INSTITUTION | ESTIMATED COA |
| Harvard University | $75,891 |
| Yale University | $79,370 |
| Princeton University | $68,044 |
| Rice University | $69,557 |
| Brown University | $80,448 |
| University of Pennsylvania | $81,110 |
| Dartmouth College | $80,184 |
| Columbia University | $77,603 |
| Washington University in St. Louis | $79,586 |
| Vanderbilt University | $76,044 |
| University of Southern California | $80,151 |
| Pomona College | $75,094 |
| University of Notre Dame | $76,883 |
| University of California – Los Angeles | $36,787 (in-state) and $66,541 (out-of-state) |
| Georgetown University | $78,754 |
| University of Michigan – Ann Arbor | $31,484 (in-state) and $67,802 (out-of-state) |
| Tufts University | $79,000 |
| Bowdoin College | $71,880 |
| Washington and Lee University | $77,600 |
| Georgia Institute of Technology | $29,802 (in-state) and $50,914 (out-of-state) |
Best Colleges With Biochemistry Programs
Planning on earning a bachelor's degree in biochemistry outside the country because you want a very specific program, experience with different college life, exposure to another culture or increased career prospects? There are many colleges and universities you may consider applying to.
Here are some of the top global institutions for students whose goal is to major in biochemistry:
University of Toronto (Toronto, Canada)
University College London (London, England)
University of Copenhagen (Copenhagen, Denmark)
Swiss Federal Institute of Technology (Zurich, Switzerland)
Tsinghua University (Beijing, China)
Imperial College London (London, England)
University of Zurich (Zurich, Switzerland)
Karolinska Institute (Stockholm, Sweden)
Heidelberg University (Heidelberg, Germany)
National University of Singapore (Queenstown, Singapore)
Sorbonne Universite (Paris, France)
University of Melbourne (Melbourne, Australia)
University of Tokyo (Tokyo, Japan)
Top Online Biochem Universities
If stepping foot on campus locally or internationally is not an option, you can obtain a bachelor's degree in biochemistry by attending an accredited online school or the online campus of a physical college or university. An online biochemistry degree is just like the traditional kind, except that it's more convenient and practical to earn for some.
The following are where you can enroll in an online bachelor's degree program in biochemistry:
Arizona State University
Location: Tempe, Arizona
Cost: $561.00 (in-state and out-of-state) per credit hour
Acceptance rate: 88%
Graduation rate: 64%
Average starting salary: $40,300 per year
Accreditor: Higher Learning Commission (HLC)
College ranking: #7 in Best Accredited Online Colleges and Top Online Universities (Best Colleges)
University of Maryland Global
Location: College Park, Maryland
Cost: $312.00 (in-state) and $499.00 (out-of-state) per credit hour
Acceptance rate: 51%
Graduation rate: 86%
Average starting salary: $47,800 per year
Accreditor: Middle States Commission on Higher Education (MSCHE)
College ranking: #1 in Online and Nontraditional Schools (Military Times)
University of Florida
Location: Gainesville, Florida
Cost: $111.92 (in-state) and $500.00 (out-of-state) per credit hour
Acceptance rate: 31%
Graduation rate: 87%
Average starting salary: $47,000 per year
Accreditor: Southern Association of Colleges and Schools Commission on Colleges (SACSCOC)
College ranking: #28 in National Universities (US News)
Liberty University
Location: Lynchburg, Virginia
Cost: $390.00 per credit hour
Acceptance rate: 100%
Graduation rate: 49%
Average starting salary: $33,700 per year
Accreditor: Southern Association of Colleges and Schools Commission on Colleges (SACSCOC)
College ranking: #2 in Best Accredited Online Colleges and Top Online Universities (Best Colleges)
Read Next: 6 Facts About Biomedical Engineering Degree
Takeaway
Biochemistry is one of the hardest majors around. But if biology and chemistry are some of your most favorite high school classes and you have no problem doing some math, you may find a bachelor's degree program in biochemistry ideal for you, especially if you want to have a career in the STEM field after graduation.

Disclaimer: The views and opinions expressed in this article are those of the authors and do not necessarily represent those of the College Reality Check.